We started from Hyderabad and were supposed to reach Maldives by 1pm. We chose to stay at Gangehi island resort and it was through sea plane. Sea planes generally operate only until 4pm and if requested maximum till 5 pm. If we reach after that, we need to stay at Male for a night. And there is nothing to see in Male except for submarine which is only available in morning. Unfortunately our flight got cancelled at Bangalore due to failure and we didnot even know when it was rescheduled. Webalmost went to hotel to take next day flight option they gave us but suddenly we got a call saying our flight was at 7pm. We rushed to airport, again checked-in , did our cancelled immigration again and flew to Male. We stayed that night at Male and took next day early morning sea plane to Gangehi island resort.
We started to Gangehi island resort at 7am in the first seaplane. Sea plane was till Nika island resort and it was a short 10 min boat ride from there. And yeah on first look of the island we were astonished. It was a very small island which took only 10 min walk around. It had many rooms. Beach front rooms, water villas and deluxe water villas . We picked deluxe water villa as we were there in off season with discounts. We checked into hotel and started seeing the tours they had arranged. NOTE : BETTER TO TAKE FULL BOARD AS LUNCH AND DINNER ARE EXPENSIVE AND THERE IS NO OTHER RESTAURANT EXCEPT THIS. IF YOU ARE INTO DRINKS, BETTER TAKE ALL INCLUSIVE. ELSE IT WILL BE A RIP OFF.
Gangehi had a very good house reef and variety of fishes. Just step into water and you see a variety of fishes and corals.
Deluxe water villa we chose was very artistically built. It had glass doors with wooden closing. We can choose to sleep with ocean on two sides if we wish to. On the front, when we go out was a place with bed to see into ocean and there were steps to go sit and relax or to snorkel. Even bathroom had a view of water here. While in bathroom, we used to see all the fish passing there.
After lunch, I made my toddler sleep and made my husband incharge and went to snorkel. Water was crystal clear and at 2 feet there were large variety of fish. I even saw a manta ray at 2 feet. It was a feast to my eyes. I snorkelled for almost 3 hours but that day only upto 4 feet water and Not much corals.
There was a very pretty sand bank . A VERY LONG ONE. During sunset, we walked through the sand bank, enjoyed in water. My toddler played in water most of the time. It was a picture perfect place. We did canoeing.
There was a PADI diving centre. I was interested in diving but to dive here, we need to know how to swim perfectly. So I took a life jacket and snorkeled instead.
At night , we had our dinner, made our toddler sleep and stargazed for a real long time. It was a dark night with no lights and stars above us. It was heavens surprise for us.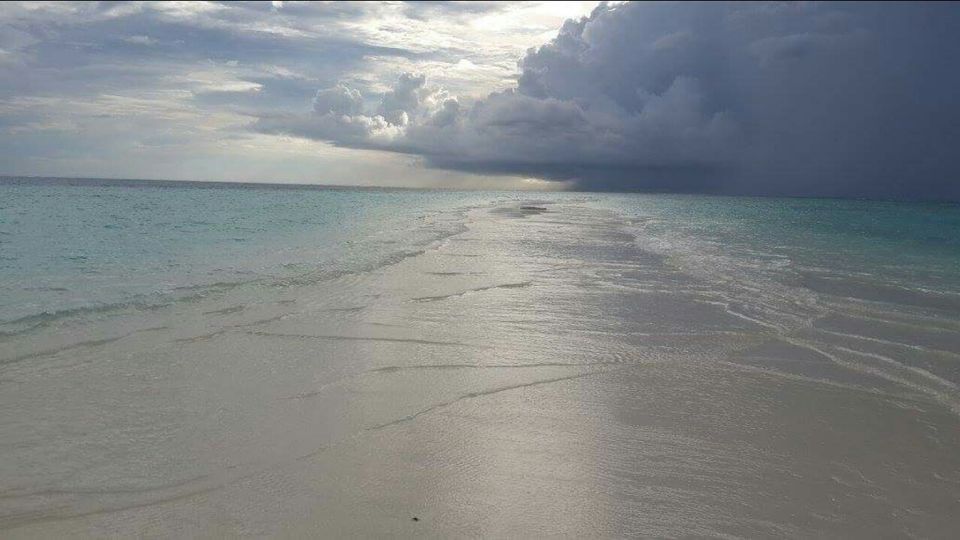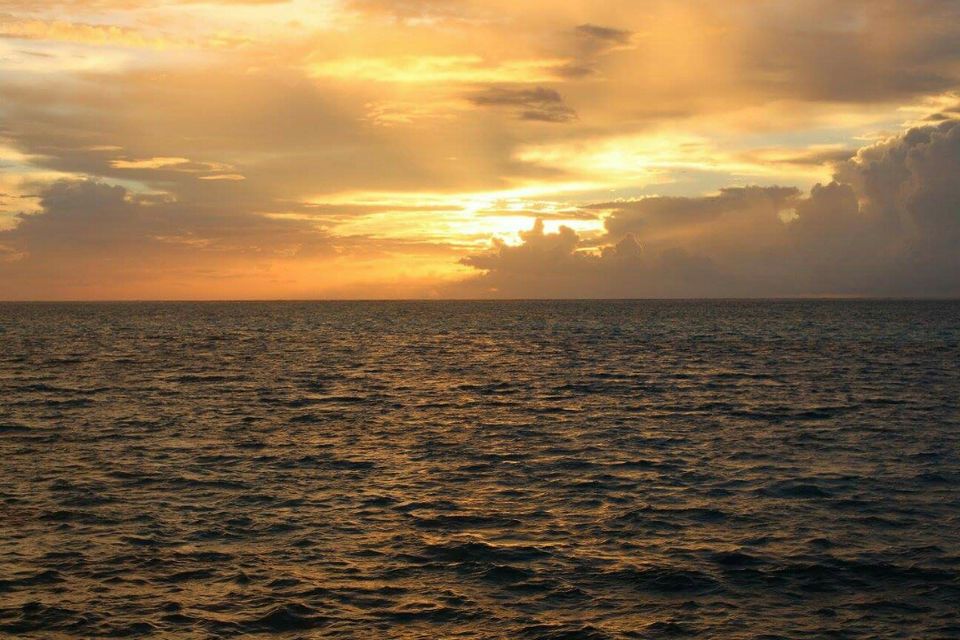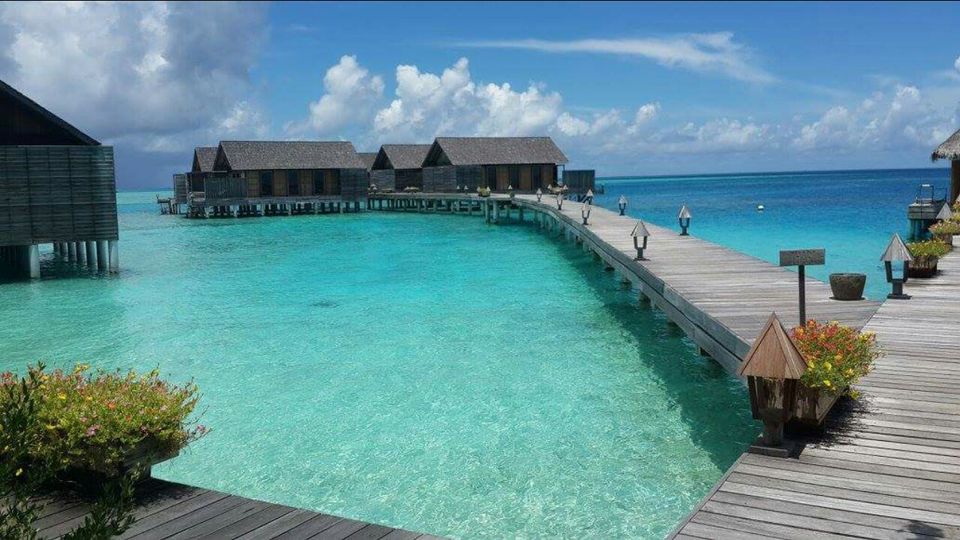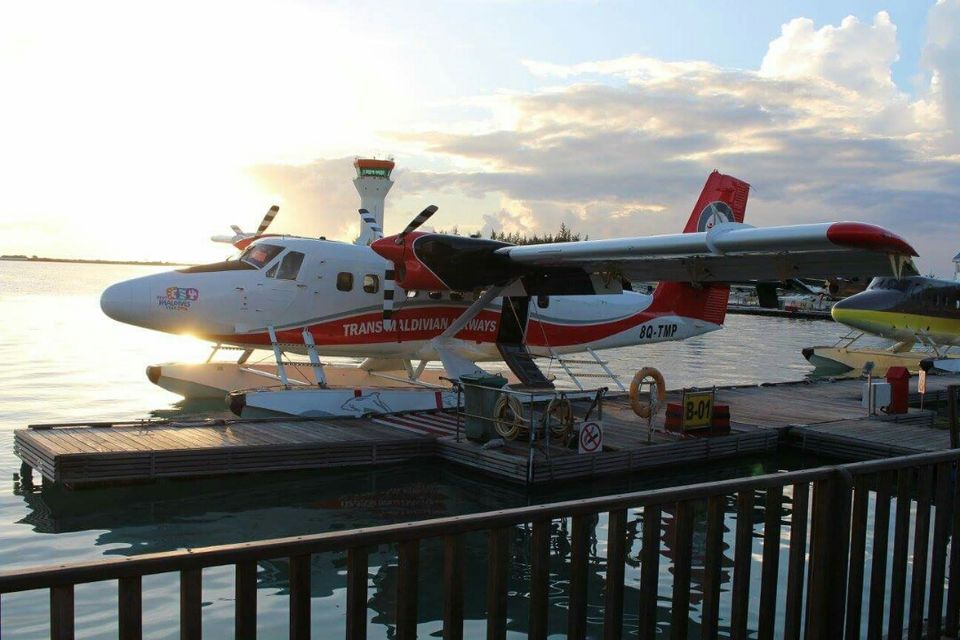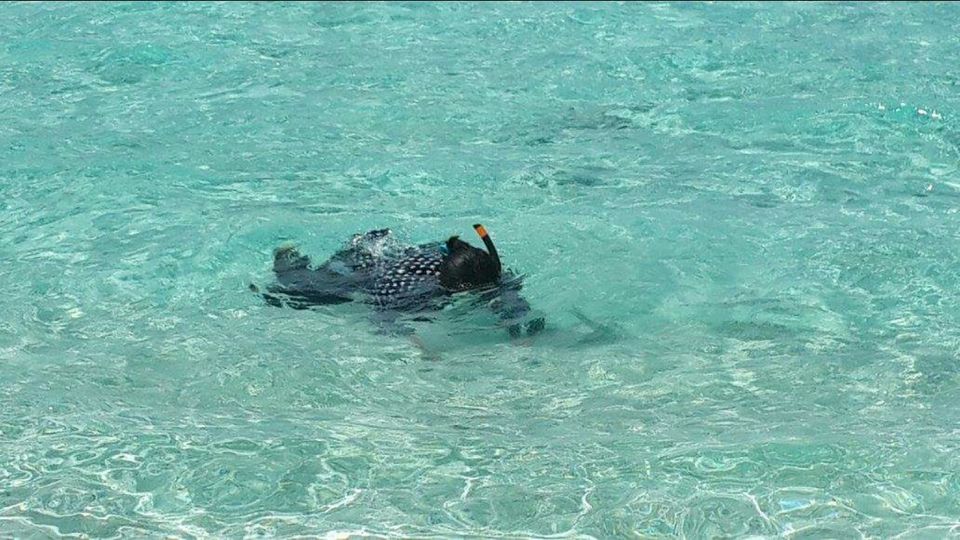 This day was very much relaxing . There was rain for 1 hour but it stopped and I started my snorkel again this time went till 7 feet where I was able to see corals beautiful corals.
I tried to snorkel near our room but it was very deep. So I wore my gear, held onto steps and just had a look at corals.
Then evening, we saw sunset, were on beach doing some activities. Walking on sand bank. There was a place where they tied a net with two sticks. We loved it.
Star gazing again and we slept.
This day, we had to head to Reethi beach resort. There was no direct way from Gangehi to Reethi. So it must be through Male. We said good bye to Gangehi, took sea plane and reached Male. Our next flight to Reethi was at 3pm. So we decided to go to Submarine. We stored our luggage in airport and headed to Submarine. Submarine was a disappointment to us . They took us down and up . We will be seated on one side for 20 minutes and switch our seats to other side for other 20 minutes. One side , we saw some corals and a man feeding fishes. On other side, there was nothing except a man doing stunts and feeing fishes. I donot recommend this personally as it is costly too! Then we headed to Reethi beach resort . We had to take plane to Dharavandhoo and from there resort was 15 min speed boat journey.
My first impression about resort was it was too big. May be I got this impression because I came from Gangehi. But yes, it had a lot of water sports like kite surfing, jet skiing etc. We again chose to stay at water villas here. Villas were pretty good but not as good as Gangehi but they were very cheap. There was almost 20 min walk from water villa to restaurant and they cannot serve food in rooms. We had our dinner and slept.
There were no corals for so long in Reethi. So I decided to take a snorkel tour to a near by island. Three of us started to nearby island with a guide. It had full of corals with a few fishes. I was afraid to snorkel as it was 10 feet at corals but guide was kind enough to hold my hand and take me through all corals. It was amazing seeing many corals (hard corals mostly). We enjoyed there for some time and returned to resort. We played on beach . There was parasailing, kite surfing, jet skiing but we were least interested. There was manta ray feeding in one point every evening. We went there and lot of manta rays and fishes were waiting to be fed. A guy fed fishes to all manta rays and big fishes. This was a scene to see.
If you have heard of bioluminescence any time, it is water glowing blue. It happens in Reethi beach once in a year generally late in the night. After my dinner, I was sitting on beach and waiting if any bioluminescent objects come and hit the beach but I had least luck.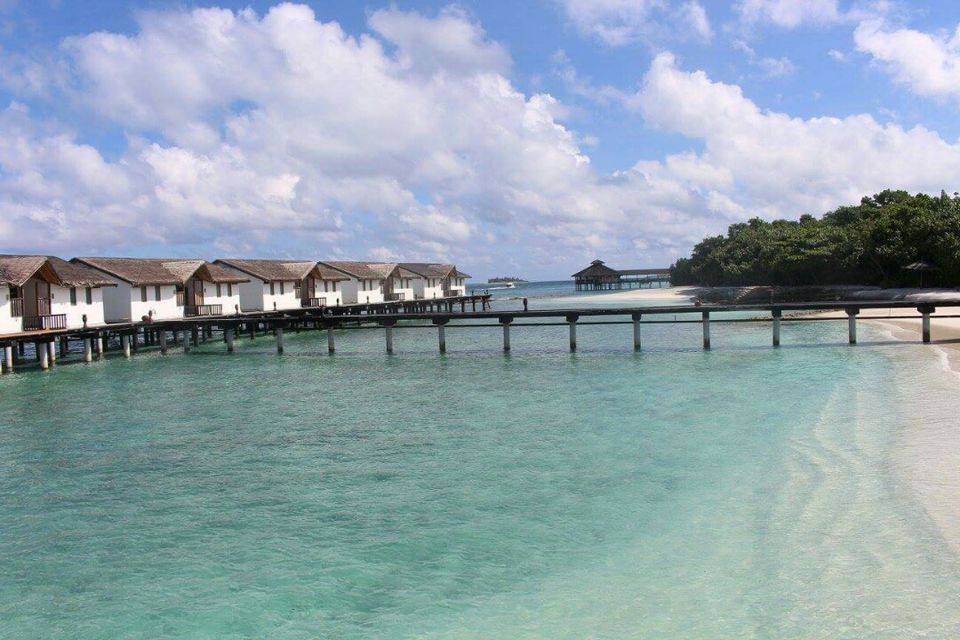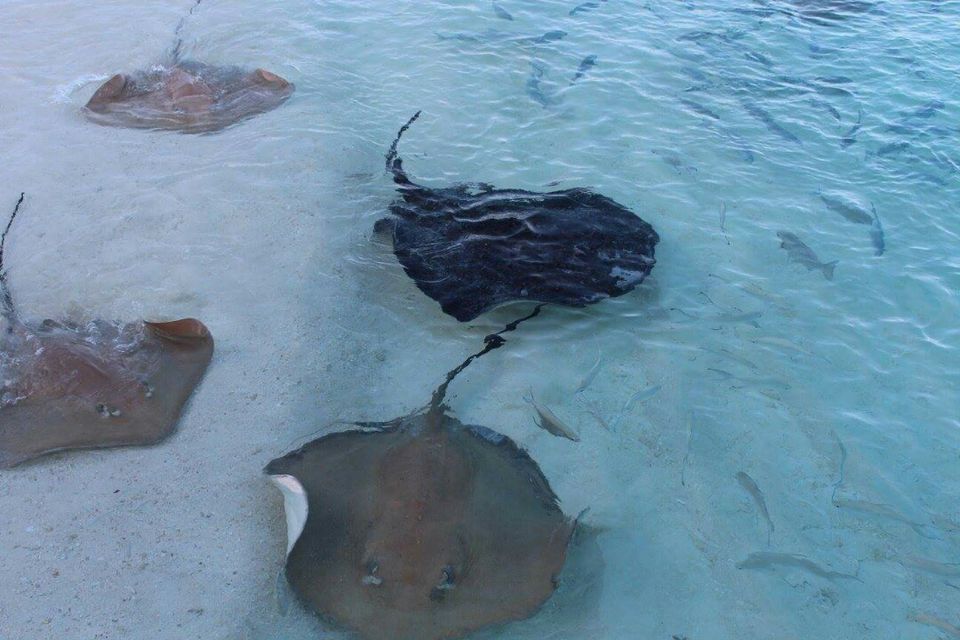 We decided to book for dolphin watching. It was a speed boat with 5 people seated. They say generally they will spot a dolphin but the day we went was a pure badluck. But we enjoyed speed boat thoroughly.
There was a sunset cruise in the evening. We booked for it and every penny was paid off. Sunset on a cruise is an amazing experience. We were given drinks on cruise. Luckily we saw two dolphins near our boat. Boat took through sunset very slowly and it was amazing.
After sunset, we had our dinner and slept.