Ladakh has always been known for cold dessert, dry and secluded areas but very few people know about climbing expeditions in Ladakh region. It has one of the most mesmerizing and spellbinding mountains from where the panoramic view looks over the entire Zanskar region. The region comprises with peaks having elevation more than 5000m and some of them are quiet worldwide famous like the twins, Mt Kun Nun in Suru Valley.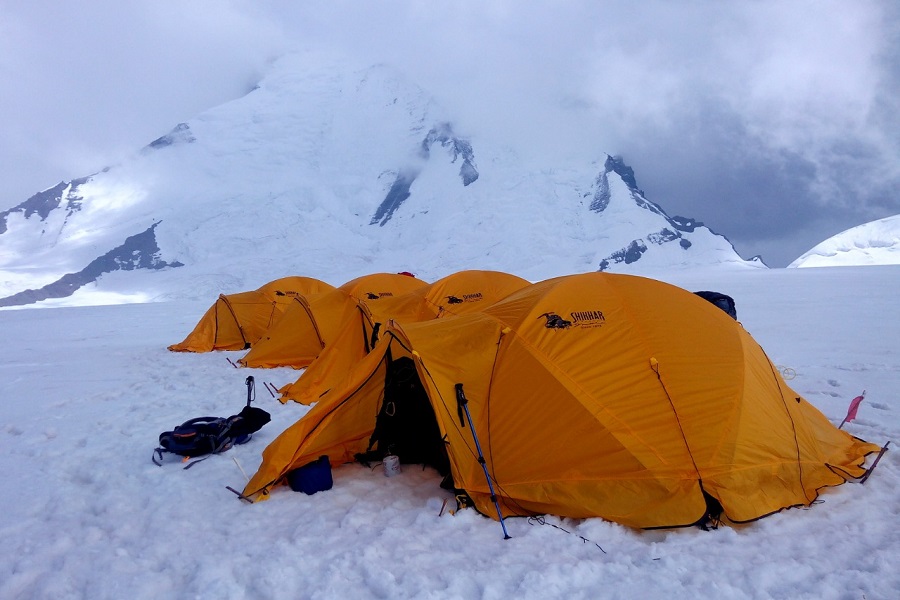 Residing in Kargil District of Jammu & Kashmir, India, is known for its majestic, edgy and rocky surface. These mountains are the highest in region with an altitude of 7135 m of Mt Nun and 7077 m of Mt Kun. These mountains can be seen easily once you reach the region and will visible throughout the journey to Kargil. Both the mountains are separated by snow plateau which makes it difficult to climb both the peaks in one go. It is a challenging and tiring expedition because of many glaciers, edgy cliffs, rough terrain and icy ridges. To climb any of these twin mountains, one has to have complete knowledge and experience of mountaineering. It requires all the master techniques and tools with climbers who have already done peaks with 6000+ elevation.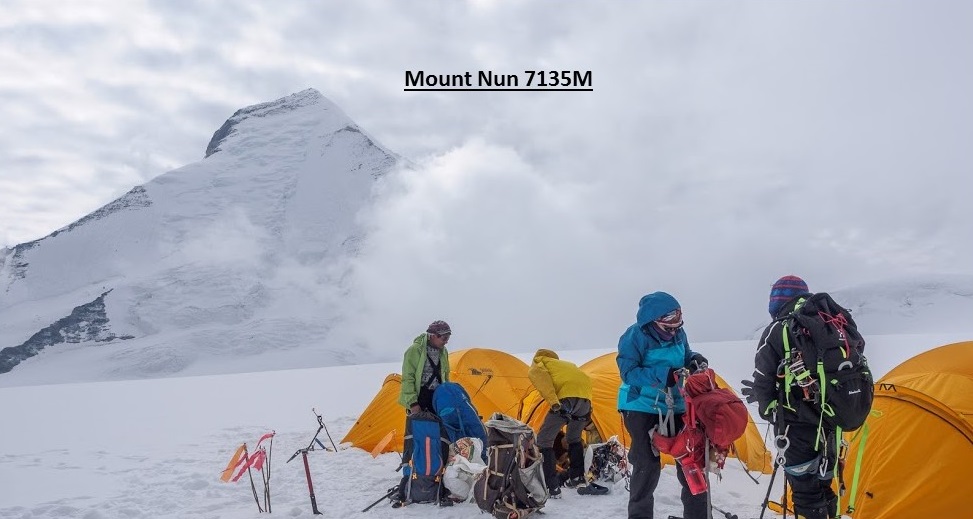 The journey to these beautiful twin pinnacles start with the landing in Leh city. It's a beautiful and spiritually enlightened city of Ladakh region. Here you can visit monastery that lies between snow capped mountains like one in Hemis, the biggest and famous one. Then some old ones like Thiksey & Shey which are dated back in 15 th century. This tour to monasteries will also be beneficial for you to get acclimatized to the weather and high altitude. You'll be witnessing many other monasteries too while moving ahead on journey towards Kargil. It is nearly 230 kms from Leh city with the view of barren mountains and secluded area. Here, the registration and authoritative formalities has to be done as there is no entry without permit. Then the last drive will be till Tangol village, where the trekking journey starts and here you'll get the glimpse of the twin peaks.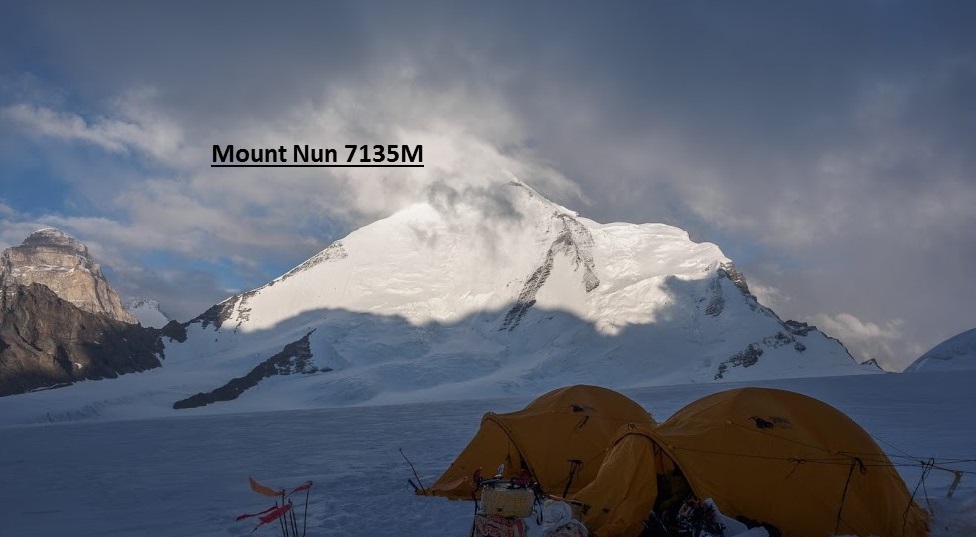 This trek will show you barren, rocky, snowy and icy trails till the summit. It will be 5-6 hrs trek till the base camp, also depends on group pace. Usually people reserve a day or two for base camp as there could be unpredictable weather at any time of the day plus they get time to acclimatize to the altitude. During this time people usually go for hiking to nearby cliffs and prepare themselves for next. After this there will be usual drills of moving further and setting camps at sight 1 then at sight 2 and getting acclimatized. If there will be requirement of setting up ropes and anchors further then mountaineers go ahead set the track and come back to the previous camp.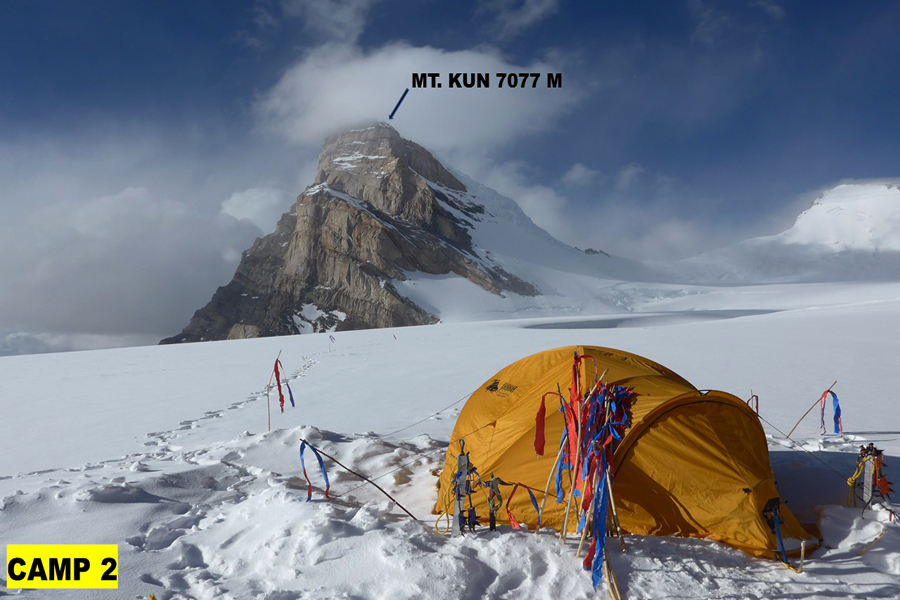 The final day of summit is tough and tiring whether you have chosen Mount Kun or Mount Nun for expedition. The trail goes through loose rocky surface first where you have to main your steps. It is always suggested to use stick while walking as it helps in balancing. Now onwards, you'll also see some snow patches around and the some icy glaciers which makes walk even more difficult. The trail also begins to go steep with clouds around for sometime as it usually keeps moving. While you reach on the top the temperature will be bone chilling and wind will be quiet harsh. But the panoramic view from the mountain will be undoubtedly spectacular. Standing high on one giant mountain and over looking to other giants is truly incomparable.
Gwt Now while going back to base camp, the trekkers have to be very careful on the trail as climbing loose sand and slippery ice is better than descending one. Then, after this wonderful and successful expedition the group will be resting at the base camp for the night and next morning transport will drive back to Leh via Tangol and Kargil.
Get more related blog
Himalayan Holiday Mount Nun Expedition 7135 M in Ladakh India