First Glimpse of Nun Kun massiff from Purtikche. On 9th of May we started our journey from Kargil towards Zanaskar after 1 hr 40 mins of drive we reached Purtikche village Purtikche is a small village in suru valley 57 km's from Kargil town one can see the panaromic view of Mt Nun Kun, Pinnacle & white Needle from valley.You will be greeted with greenery all around, midst the mighty snow-capped mountains. It is one of the most scenic places in all of Suru and Zanskar.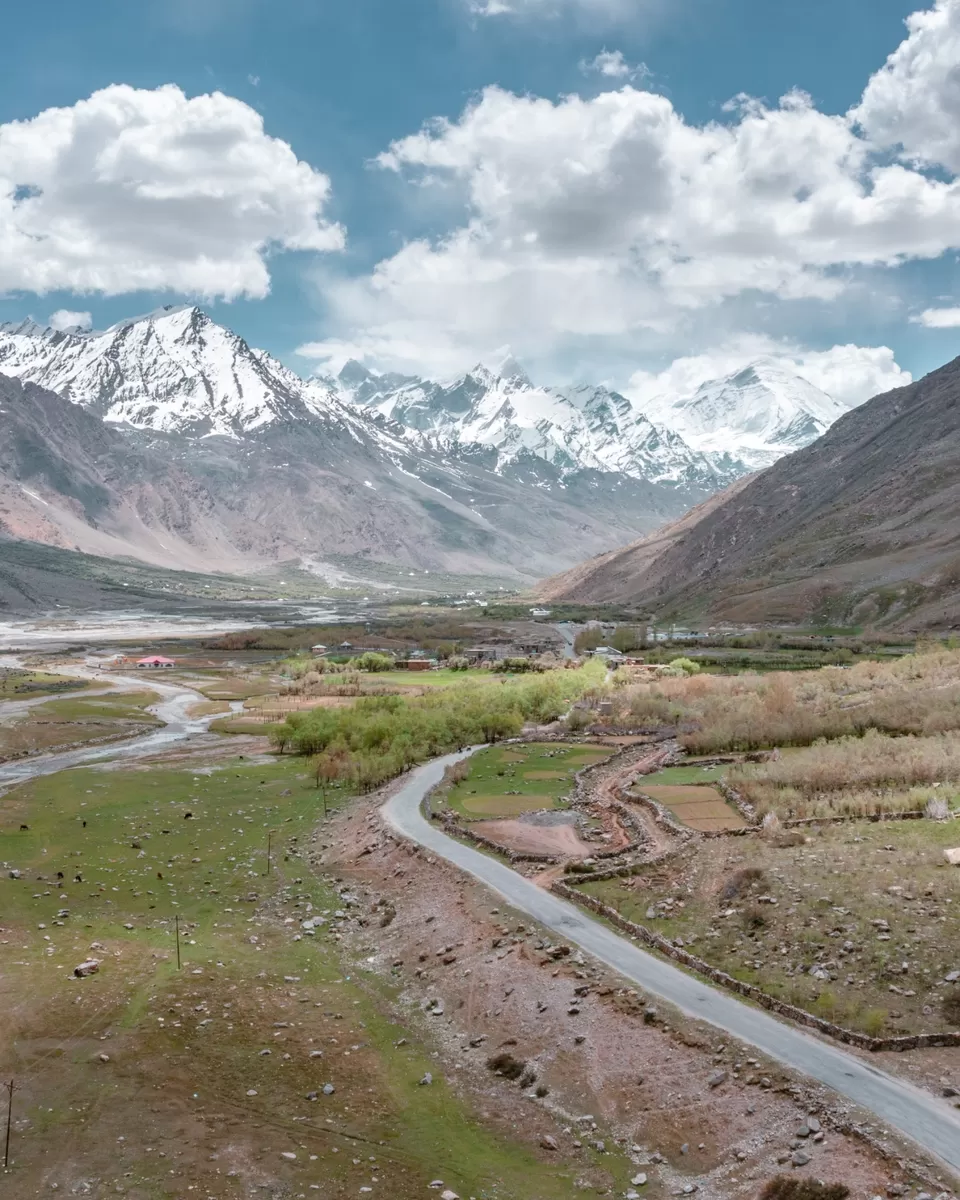 Drive from Kargil to Panikhar
Parkachik Glacier located at Parkachik village 84 km's from Kargil This ice mass falls into the Suru River, Surrounded by meadows on one end and the Suru river on the other end overlooking the Nun peak, Parkachik gives your eyes a panoramic bliss.
A suspension footbridge over the Suru River is there for the visitors to walk up to the glacier. Some mountaineers use this glacier to approach the difficult north face route to scale Mt Nun.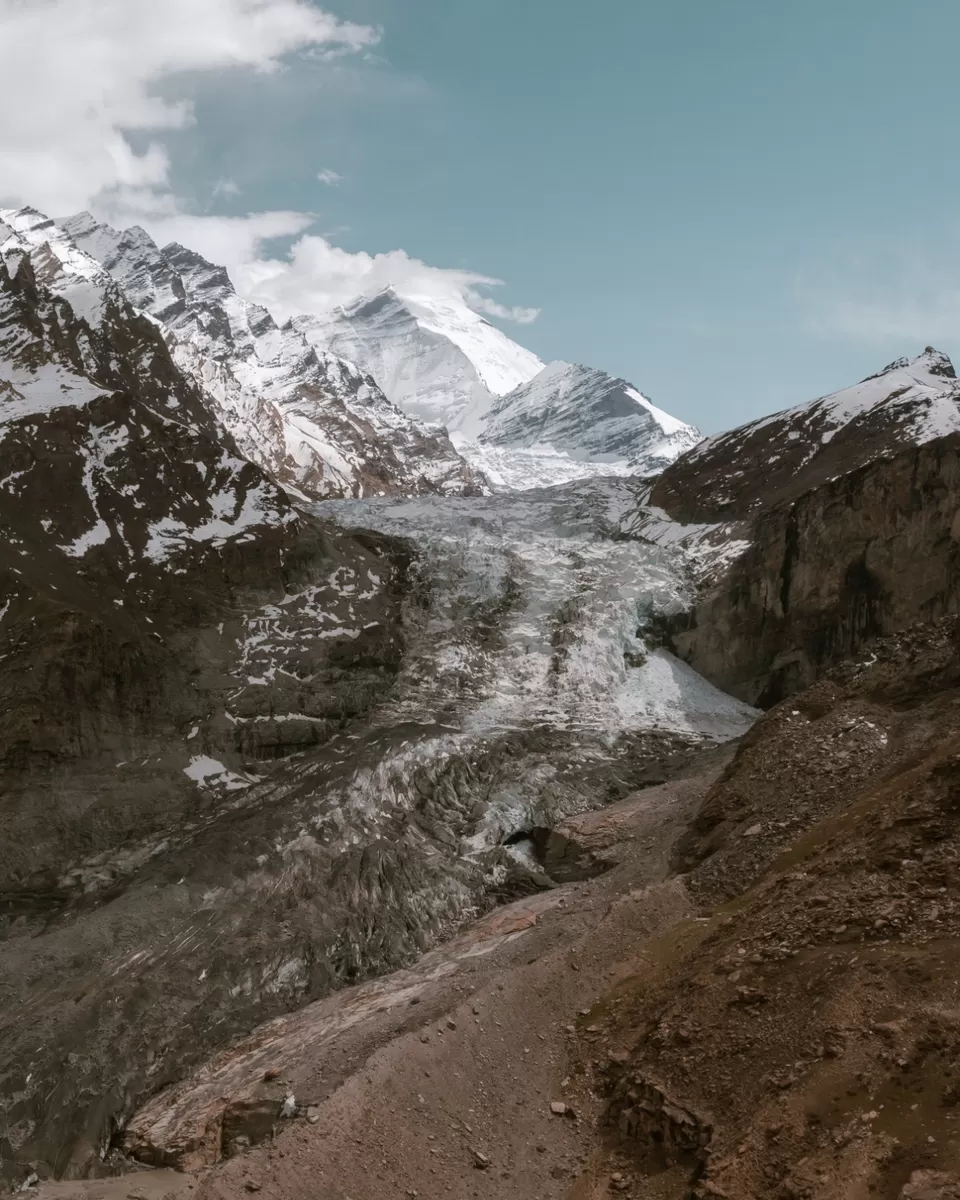 Unseen beauty of Rangdum
Rangdum is located midway between Kargil and Padum. It is about 100 kilometres from Kargil.
On one side are the colourful hills while on the other side are rocky mountains and glaciers
Rangdum, with its gompa and the attendant village of zuliodok, is the last inhabited region in the Suru valley; it is also the destination of the nomadic herds people called Bakarwals, who trek up every year from the Himalayan foothills near Jammu, bringing their flocks of sheep and goats to grow fat on the rich summer growth of grass. Rangdum also serves as an important trekking base. The most popular trek from here leads to Henaskut near Lamayuru, across the spectacular gorge of the kanji valley. This 5-day trek also forms the last leg of the two week - long trans-Himalayan traverse between Kashmir and Ladakh.
Trans Himalaya series 3