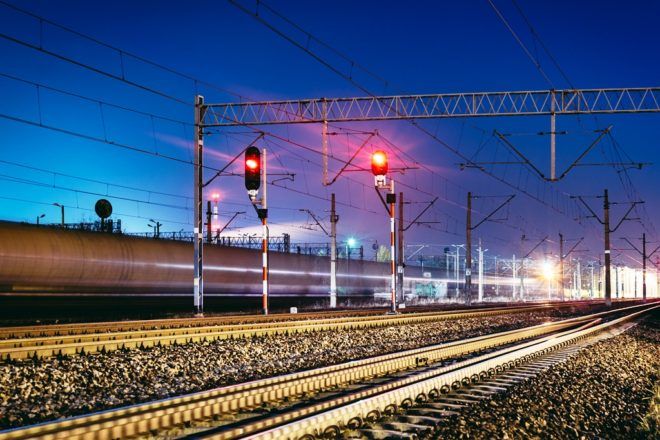 I must admit here that I am content with the amount of trips I make, considering my full time job of an HR Manager with a reputed MNC. 8-10 days of leave twice a year and a lot of times, plans are made as & when long weekends are on the anvil. But equally, ever since my real travel writing hobby started in January 2015, I realize that I have been thinking a lot on somehow making more & more trips, location no bar. It crossed my mind of doing something crazy-but-within budget, so let's say traveling on top 10 longest running trains in the world, beginning with World's 10th Longest and India's Longest Running Train #VivekExpress.
Over a period of last one year, with more travel to any destination that I like to visit – in spontaneity, things are now being planned so as to have some craziness into it.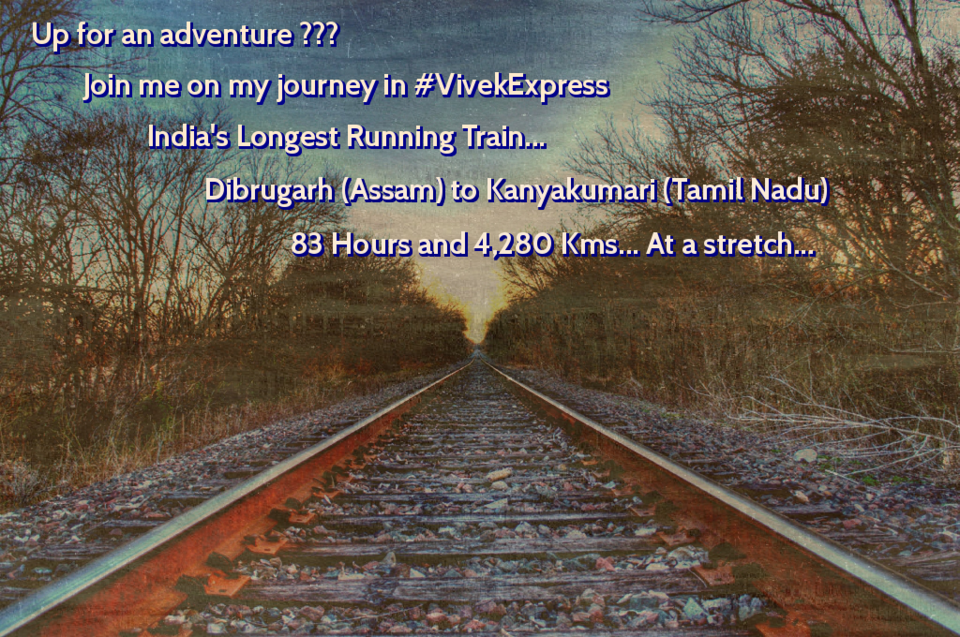 Longest Running Train
Some Facts About #VivekExpress: India's Longest Running Train
Apart from it being India's Longest Running Train, it also features in World's 10 Longest Running Trains (currently at No. 10)
The train covers 4,280 Kms at a stretch, wading through 7 Indian States namely Assam, West Bengal, Bihar, Orissa, Andhra Pradesh, Tamil Nadu and Kerala, before entering back in Tamil Nadu
The train I was on had some 22 bogies and normally around 1,700 people travel during it's one journey
#VivekExpress not only holds the record for max distance covered by any Indian train in it's one leg but also for the duration which it runs i.e. 83 hours & 25 minutes (if on right time)
Here I give you below 21 stunning pictures, that I believe accurately represent my train journey, clocking my personal best travel time of 83 hours 25 minutes of being inside the train, at a stretch:
The journey actually began from Pune, some 3,500 Kms away from the first scheduled point of my epic railway travel – Dibrugarh – and included 4 back-to-back flights, with one major 6-hour layover at night @ Ahmedabad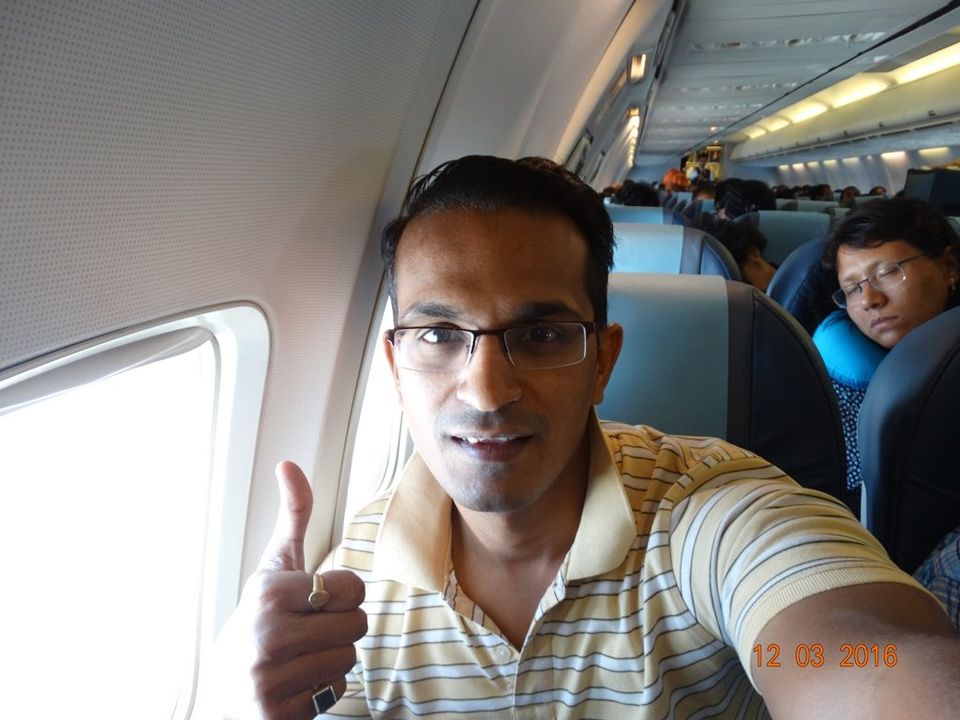 2. At the "Colourful" Dibrugarh (Assam) Railway Station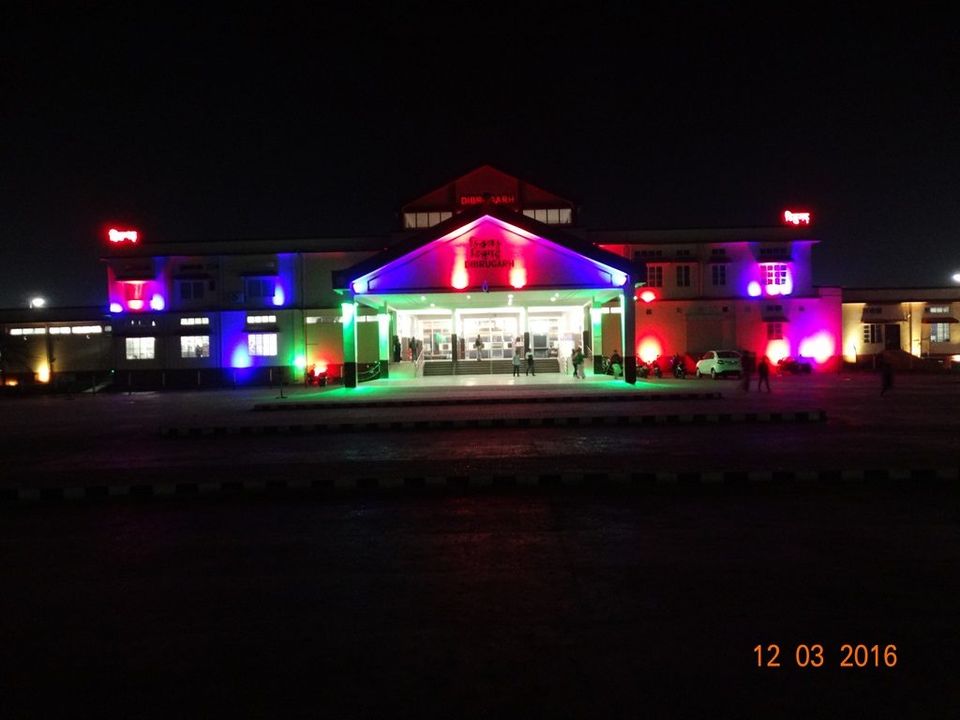 3. Awaiting eagerly the departure of India's longest running train #VivekExpress & hence, trying to mellow down my curiosity and nervousness of whether I will be able to withstand the ordeal of being there in that train for over 83 hours at a stretch ????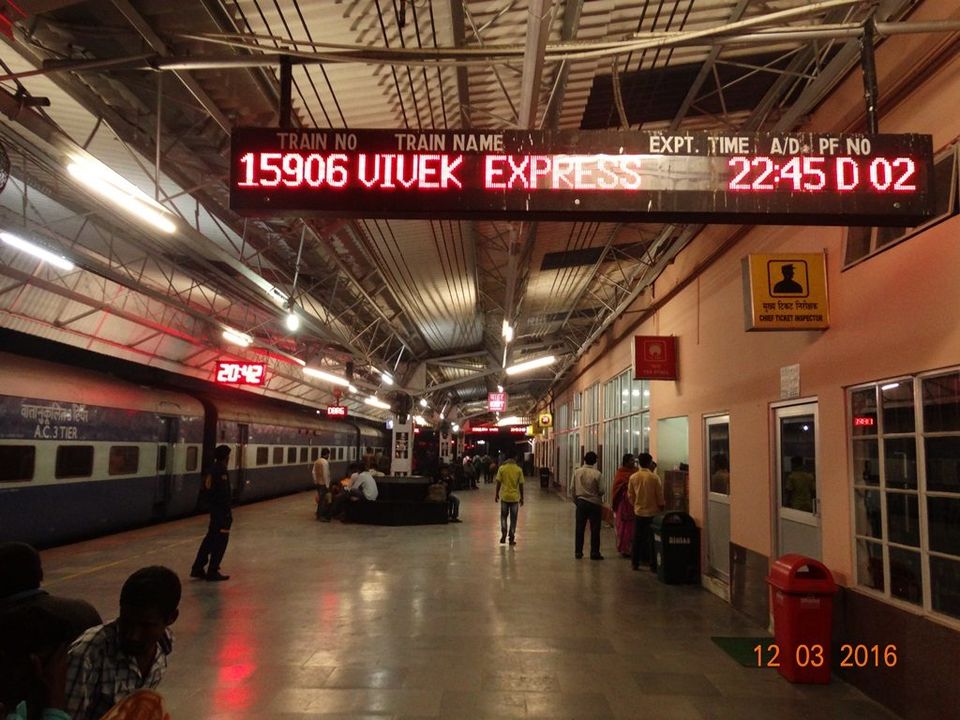 4. And there she is… The one on the right hand side that I am gonna be riding in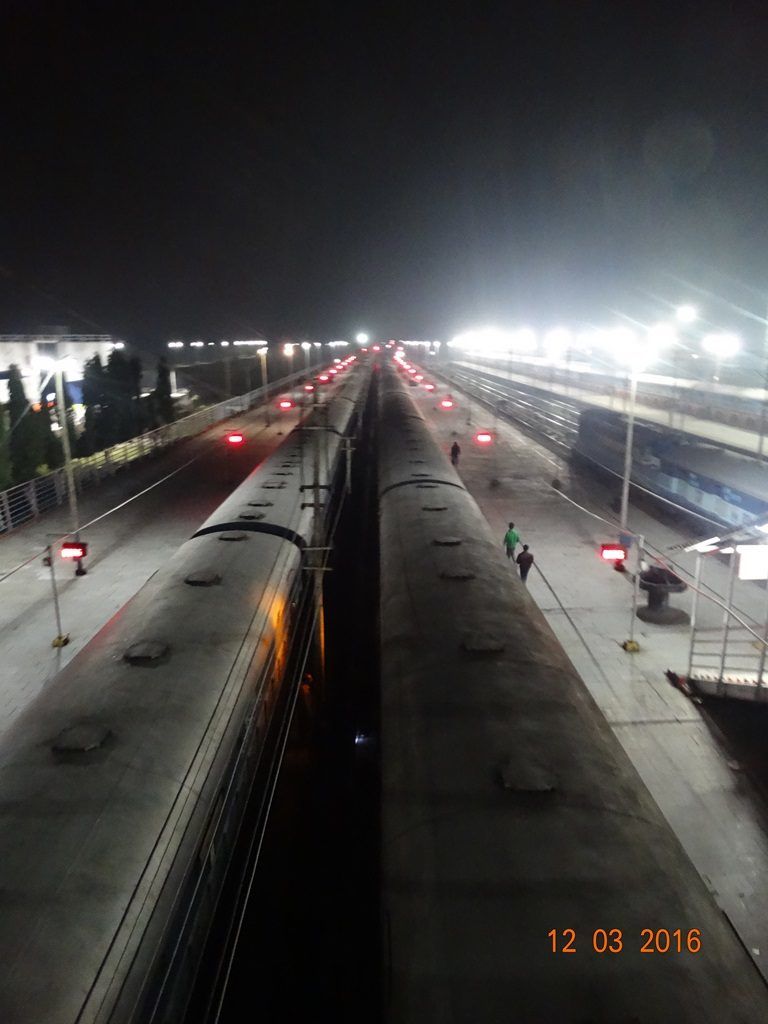 5. And the journey has begun. It was 12 hours after the train started and I was still in Assam. Never knew Assam, as a State, was so big in size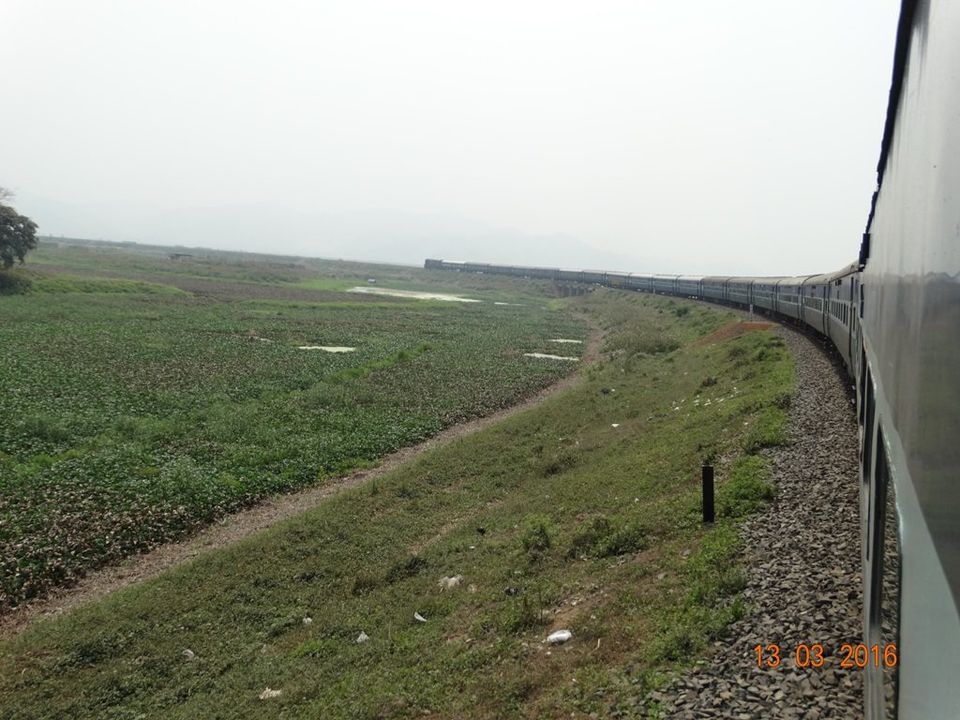 6. The friends I made, all from native Assam and working with the Indian Railways. They were AC Cabin Attendants and did their respective jobs perfectly well ????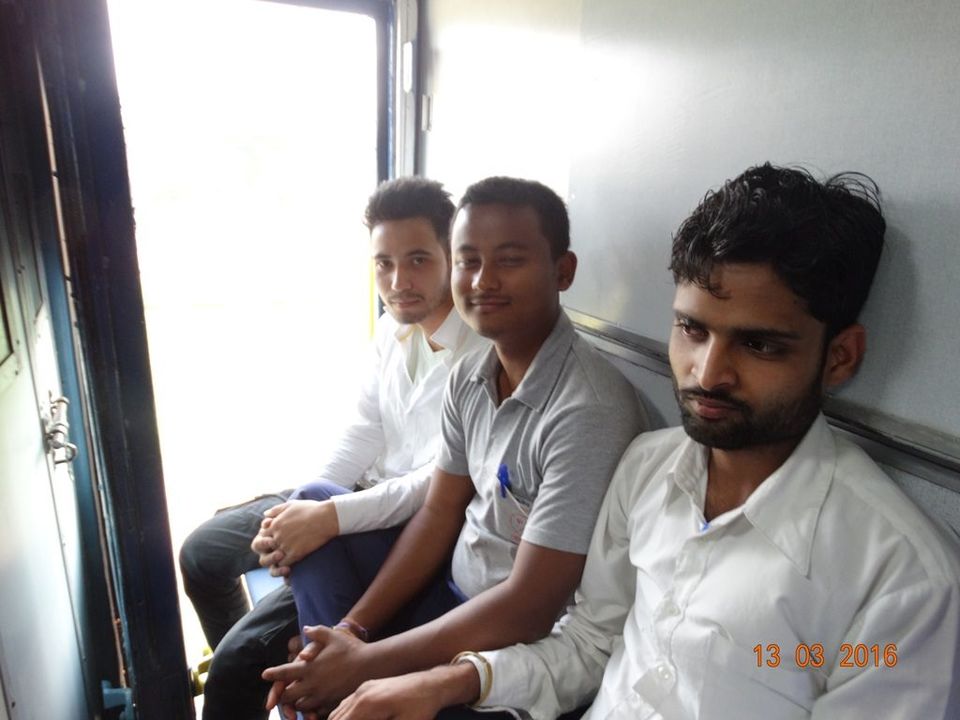 7. Ever since 5 O Clock the first morning on Train, familiar noises started coming in from all directions "Aaaeeeyyye Chaaaiiiiii, Chaaaaiiii, Kaaphie, Kaaphie" ???? Almost as if the noises are coming out of everybody's nose #NasalSinging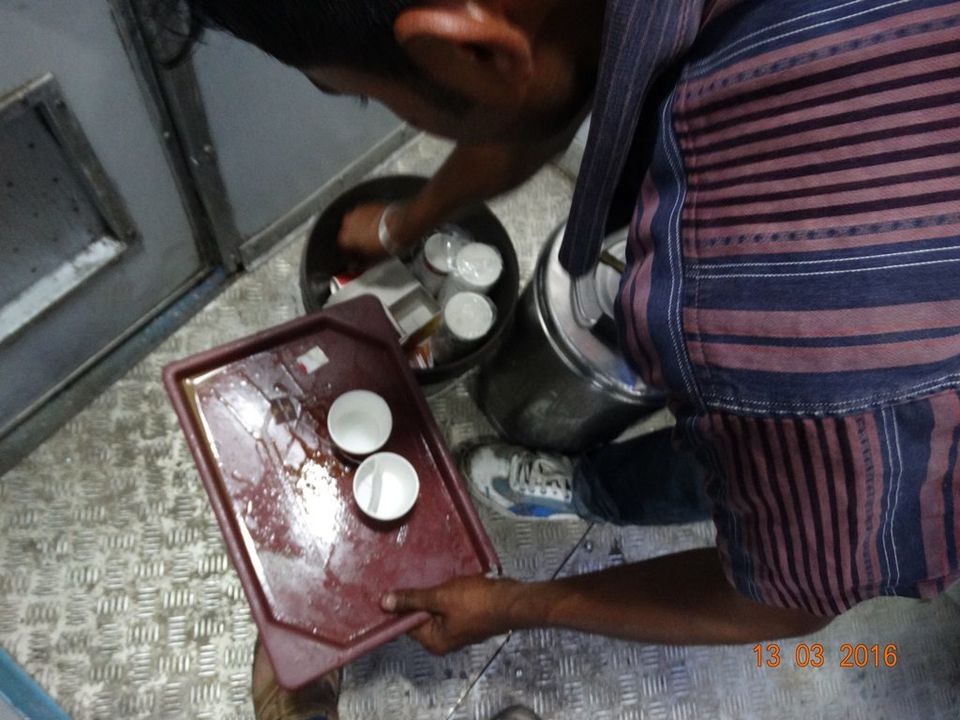 8. The first meal I got on Train, from the Train's very own Pantry… That's Fish Curry, Rice and some vegetable. Taste was good, looking at limited options.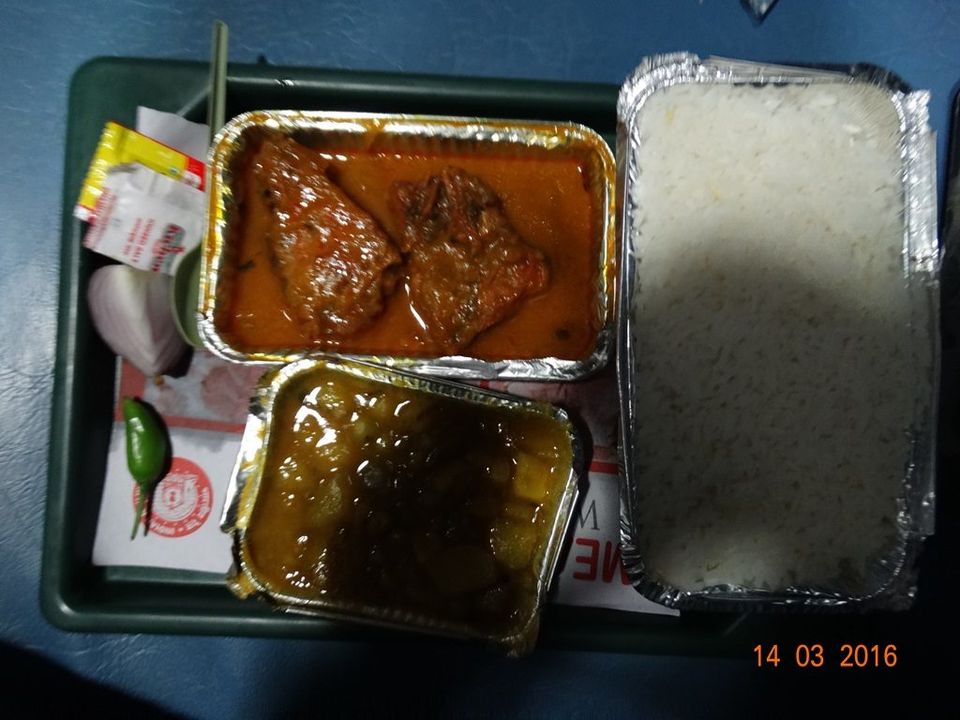 9. Then there are a whole lot of vendors, apart from those offering tea & coffee, like this one selling light clothes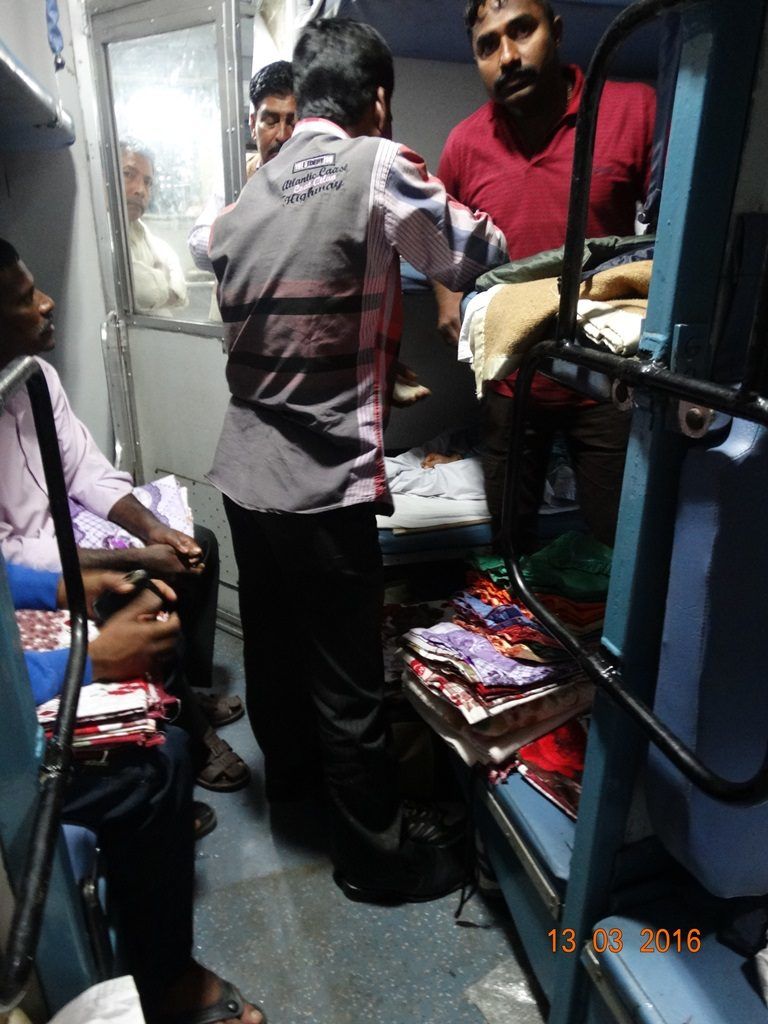 10. Another one, selling some women-wear (and I am only wondering what's that got to do with all the gents sitting with me ???)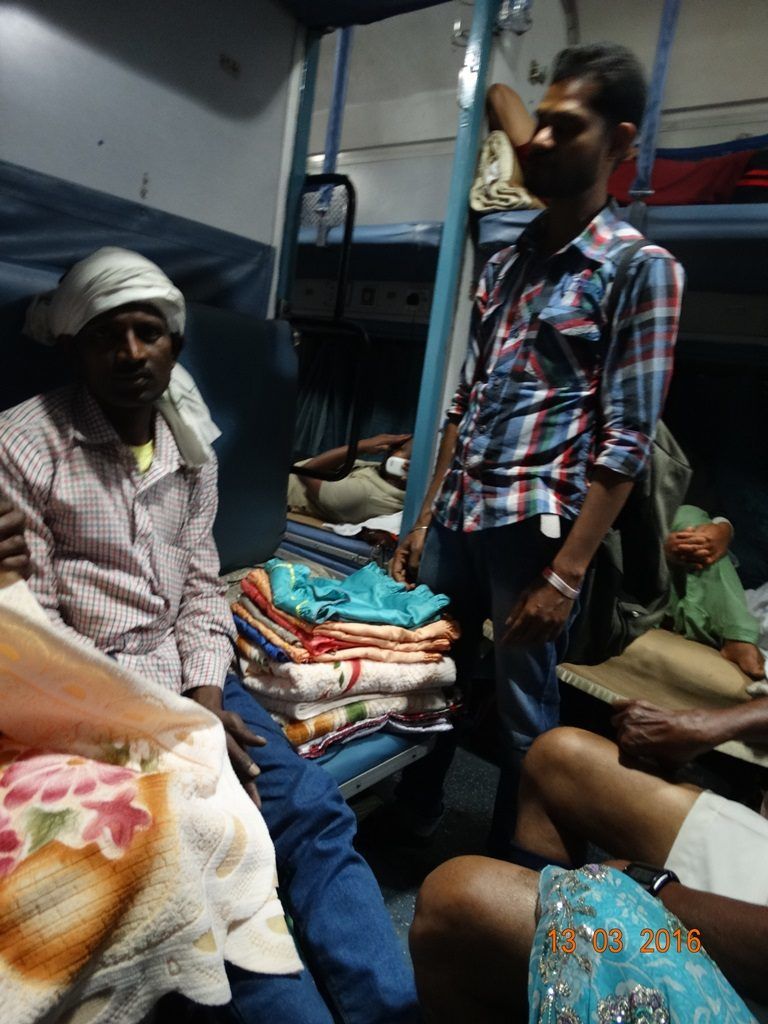 11. Another one, selling handkerchiefs…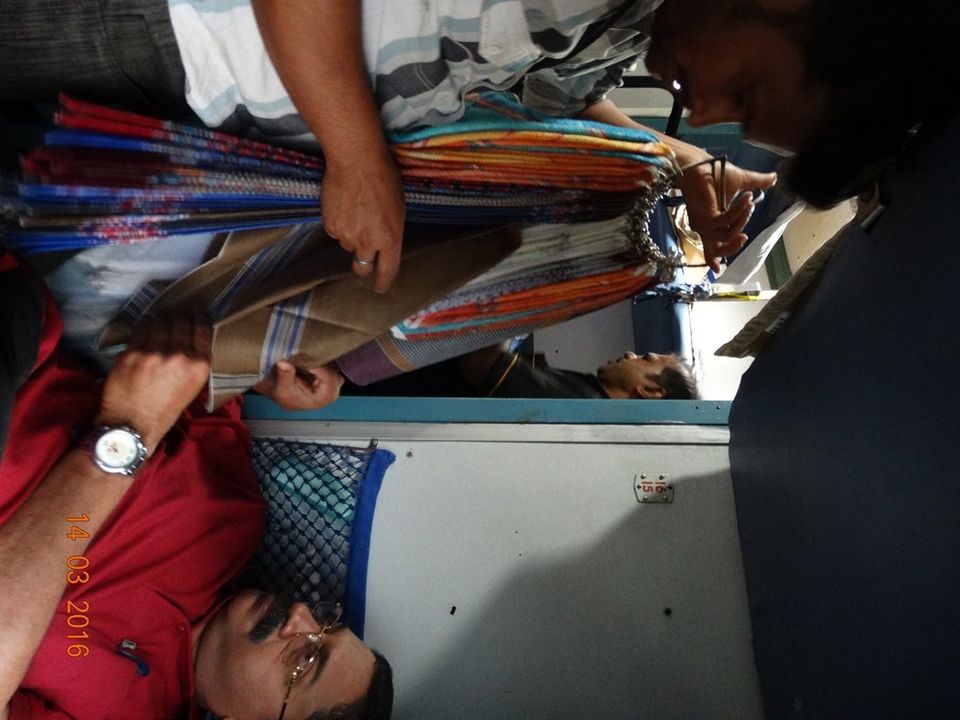 12. And now there's some combs and some pottery as well ????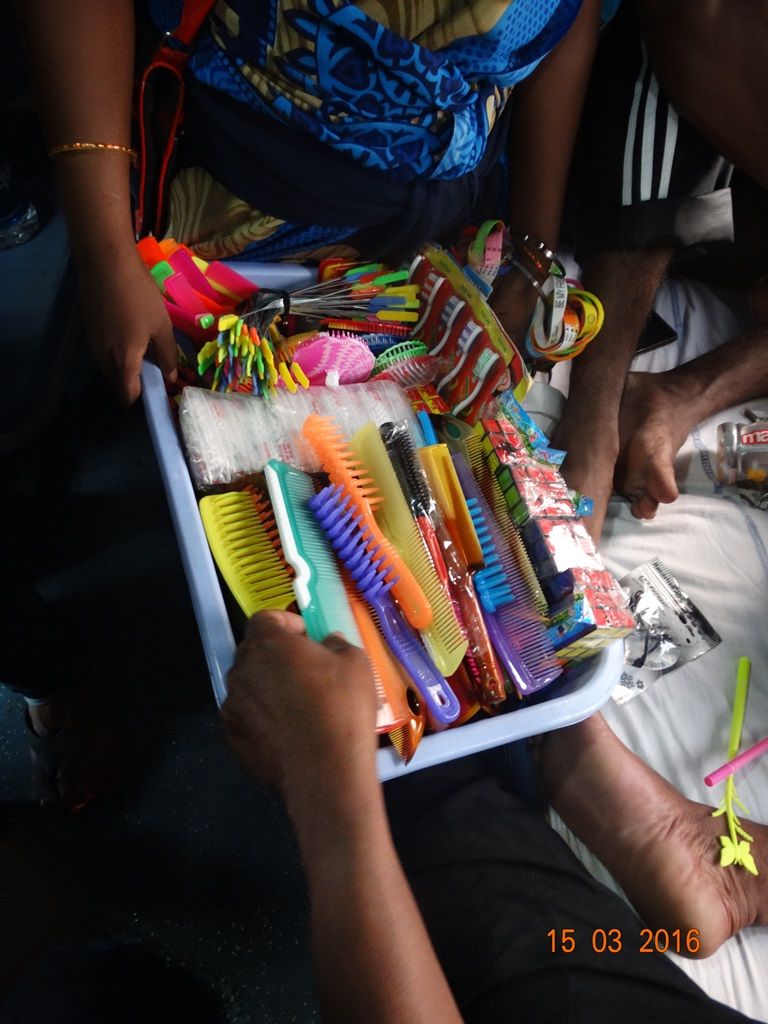 13. One aspect that I dreaded but couldn't help avoid – was to see young kids begging !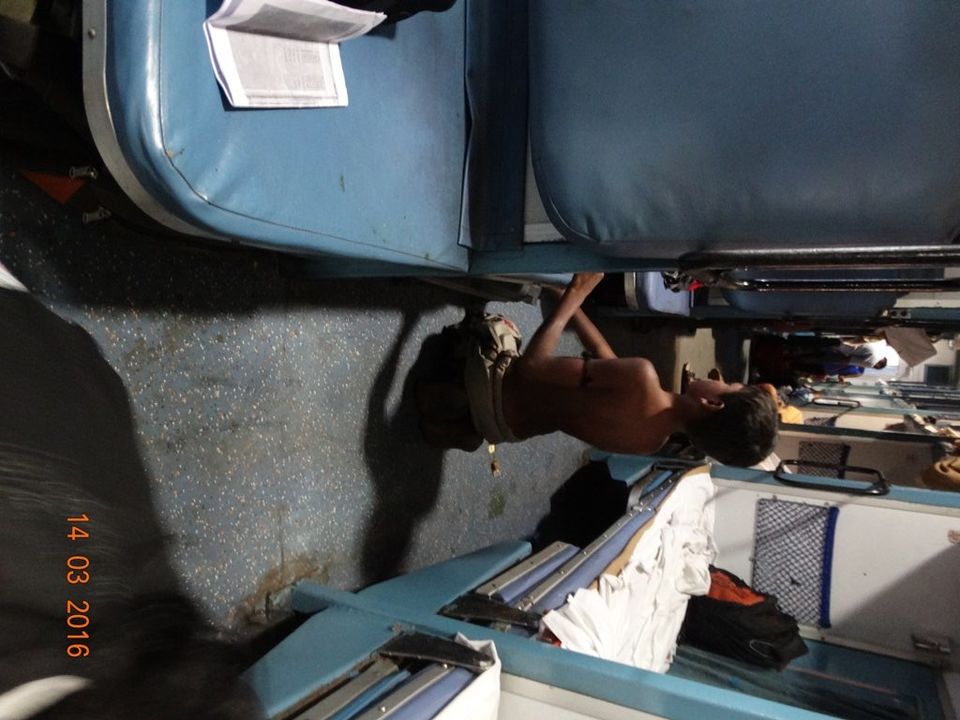 14. Now coming back to the vastness of the land…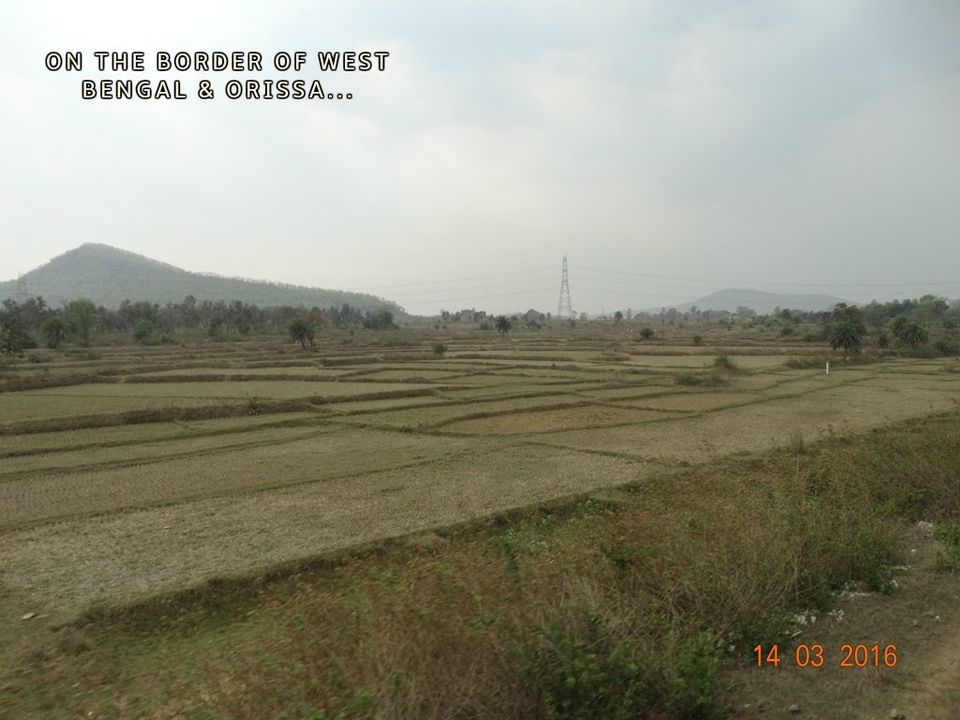 15. The river was in no measure a small one, just that it's the beginning of the Summer time in India and there are some areas with short supply of water, may be…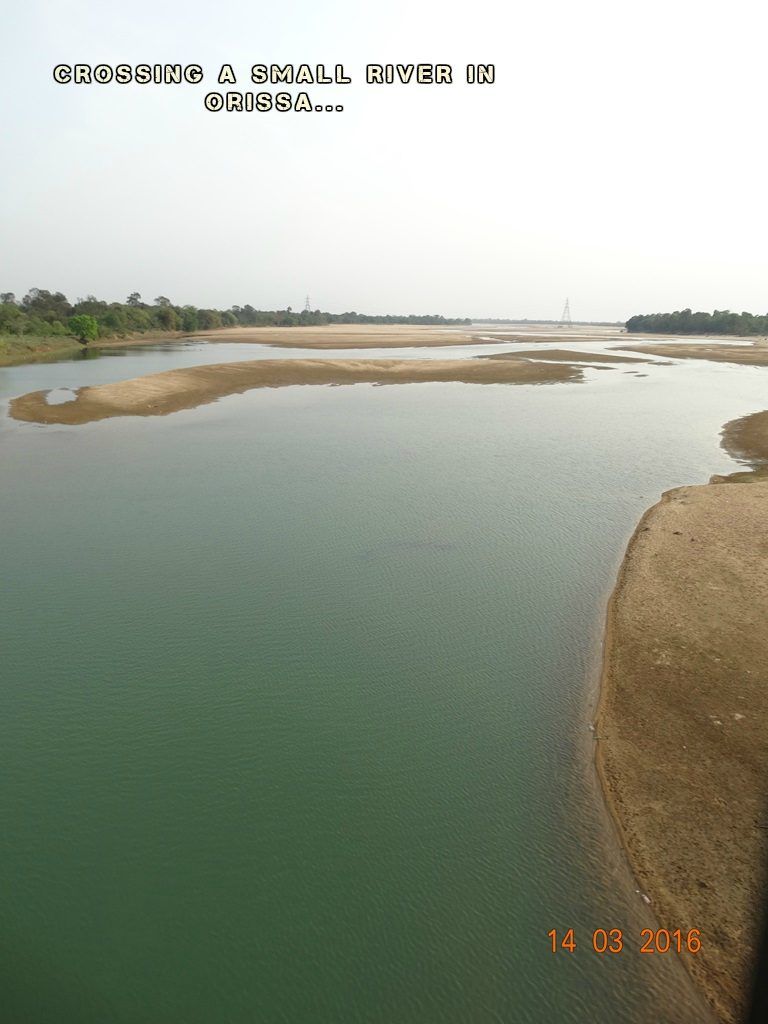 16. This sort of vegetation was a relief to the eye ! Andhra Pradesh, as a State, has been doing pretty well on quite a few pointers since the last decade or so…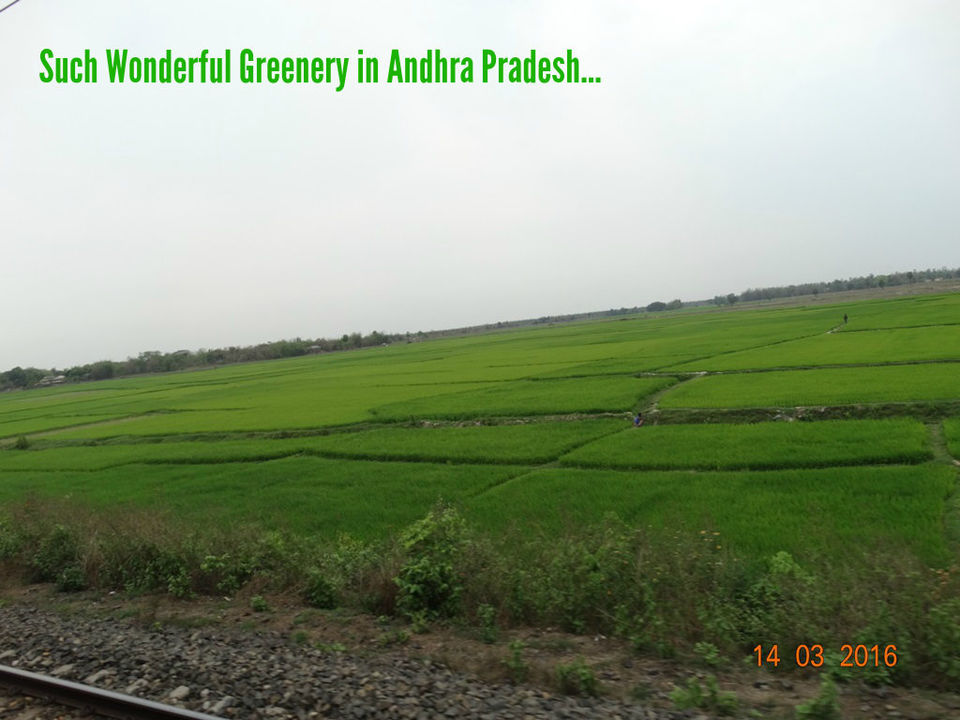 17. A hand of love, a wave of goodbye and smiles all around #InTamilNadu ????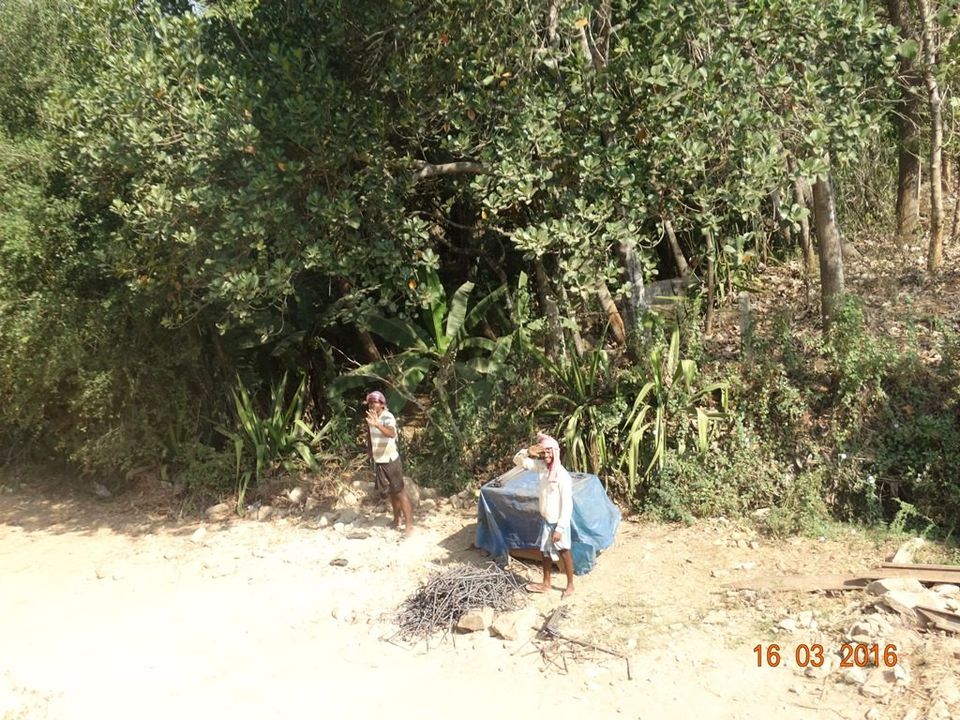 18. The reason I write so in the below picture is due to the route of the train, it enters Tamil Nadu somewhere at late night, travels through Kerala, before coming back into Tamil Nadu State… !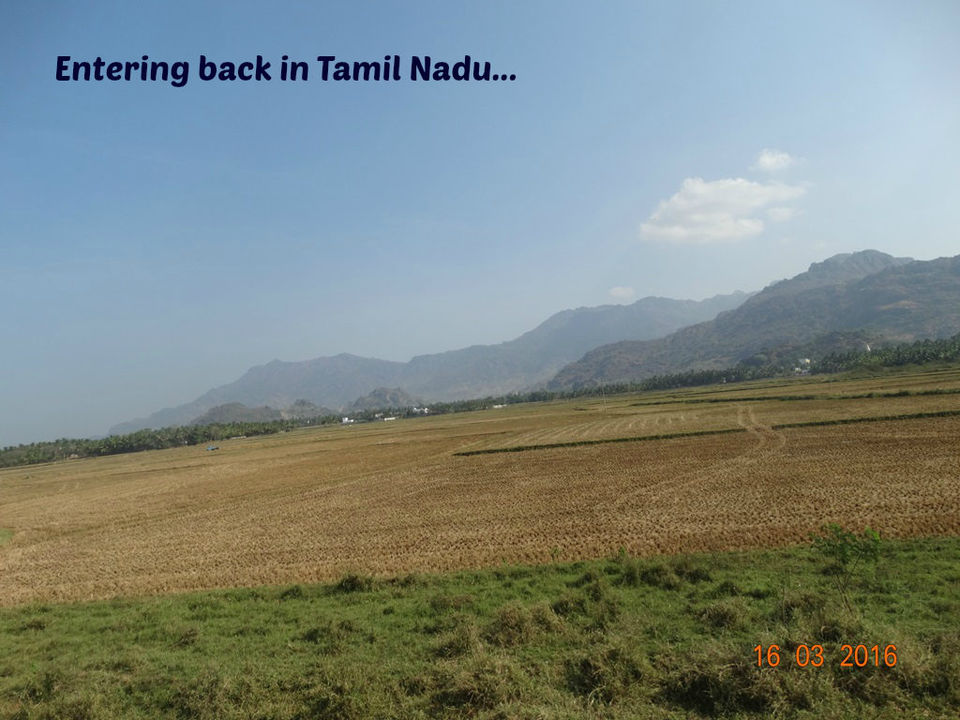 19. By far the most important aspect of my journey… I think some of the best moments I captured was that of a young beautiful girl from Assam, Ms Aarushi Bhowmik, whom I met & befriended during my train journey… Have a look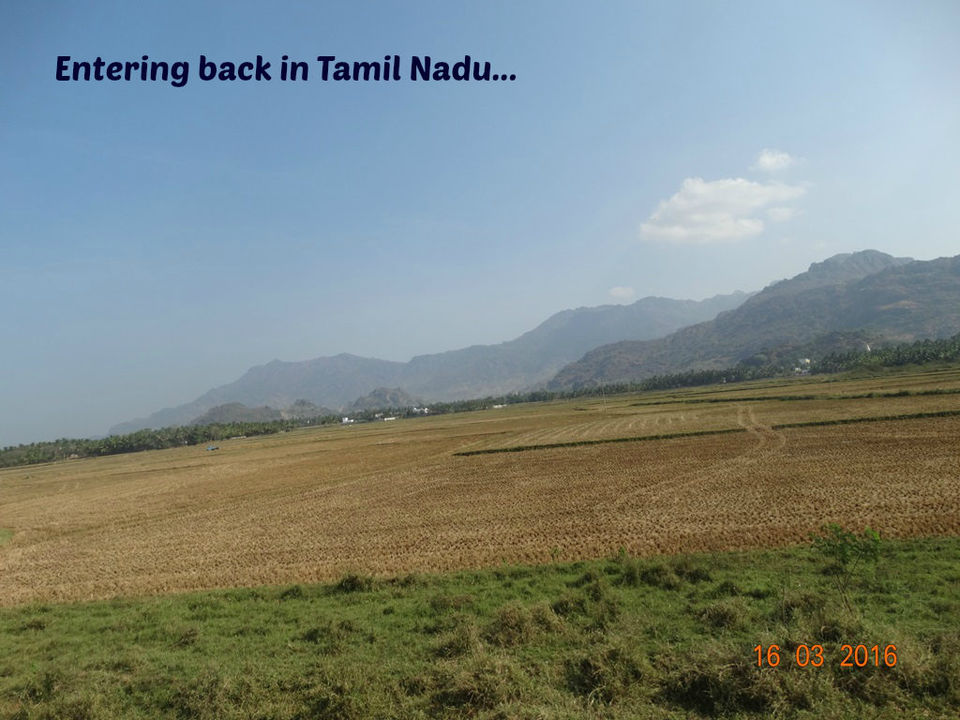 20. The morning sun @ Trivandrum (Kerala)… 81 Hours in this train till here, before I captured this sunrise and now it's just a matter of another 2-3 hours max, for my ultimate destination
India's Longest Running Train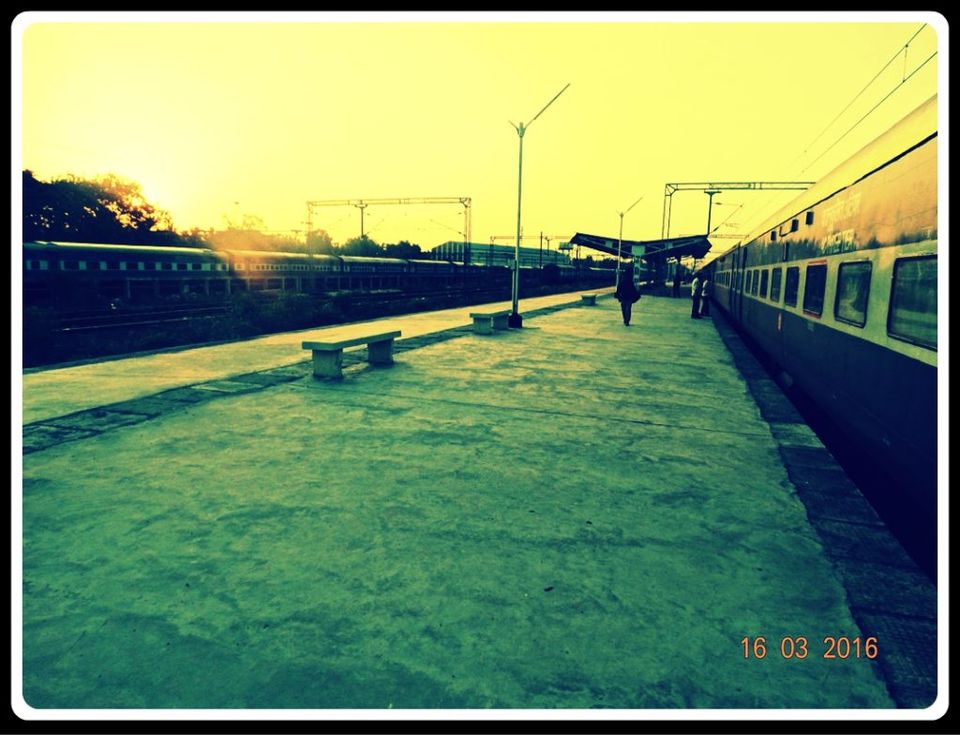 21. And here i am, with some strange pride, of having done some craziness, having been on India's Longest Running Train, getting out of the comfort zone and doing something that probably nobody in India will do, just for fun, like me ????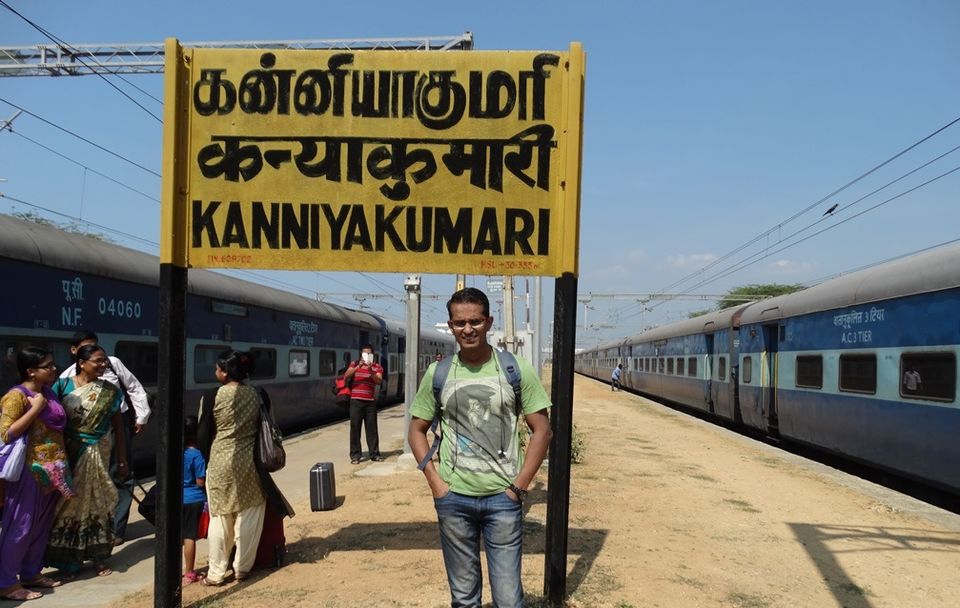 Reached Kanyakumari ! What next ? Is it over ? No way… You can read here on what happened after I finished this train journey. My exciting experiences of Kanyakumari and Rameshwaram, by clicking on these cities
This blog was originally published on 'FLY WITH SHAUNAK'