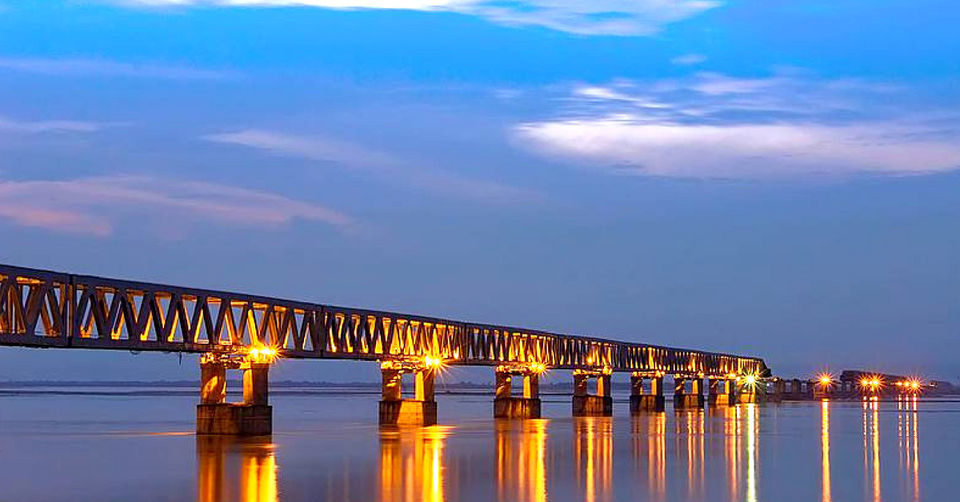 This past year has been a year of many new developments and engineering marvels being inaugurated by various state governments to aid economic development in the country. Joining the league of key infrastructure developments this week is the Bogibeel bridge in North east which is India's longest running railroad bridge. An idea which was flagged off by former Prime Minister HD Deve Gowda in 1997 was later inaugurated a few years later in 2002 by the then Prime Minister, Atal Bihari Vajpayee to start off construction. However, this massive project has since then seen massive delays and protests which held off its construction work.
21 years have passed since then while the residents of both Assam and Arunachal Pradesh have waited for the completion of this double decker rail and road bridge on the Brahmaputra river which will cut down their train travel down massively between Tinsukia in Assam to Naharlagun town of Arunachal Pradesh. It will also cut down the train travel time between Delhi-Dibrugarh by 3 hours from 37 hours currently to 34 hours. Built 32 metres above the water surface,it will have a two-line railway track on the lower deck and a three-lane road on the upper deck which is strong enough to withstand movement of heavy vehicles including military tanks.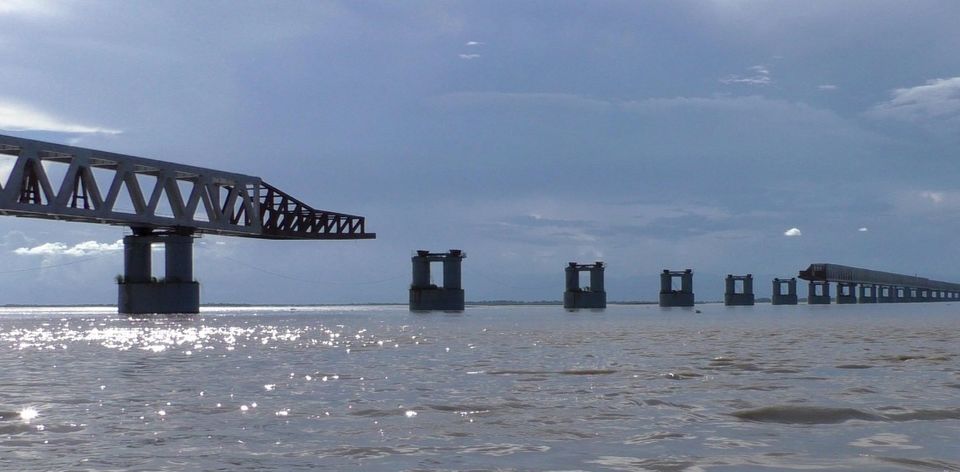 Built with international standards, the construction itself was a challenging task due to the area bring a seismic zone and a high rainfall area. Due to this, work on it could be carried out mostly only in the specific months of November-March which demanded a huge mobilisation of equipment. Huge pipelines, hydraulic jacks and automatic nesting software was used to transport material and create efficient execution of this bridge. This 4.9 km-long bridge is India's only fully welded bridge built with European codes and welding standards which were used for the first time in India.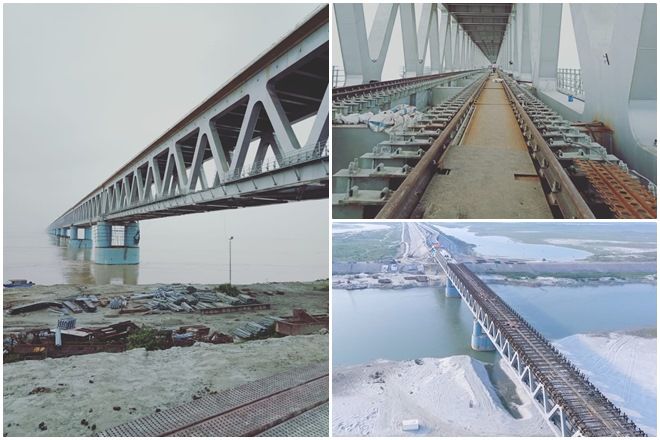 What started off as ₹1700 Cr. project is now a ₹5920 Cr. project at completion due to its delays, however it comes as a relief to localities due to the various opportunities that it brings with it. After Guwahati, it is expected to make Dibrugarh as the next biggest business hub due to the reduction in travel time. Sectors like education and health are expected to benefit the most as there are major hospitals, medical colleges and airports in Dibrugarh which is the third largest city in the Northeast.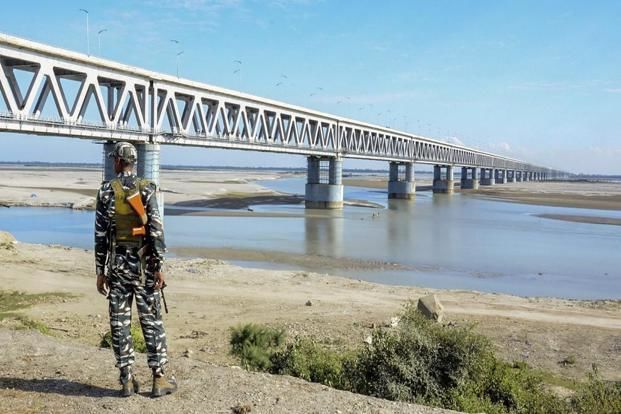 Built as a part of the infrastructure projects planned by India to improve logistics along the border in Arunachal Pradesh, it will also help logistics to transport troops and supplies to it's border with Tibet in Arunachal Pradesh where India and China share a nearly 4000-km. long border with almost 75 percent of it in Arunachal Pradesh.
While more transportation options are expected to be flagged off by the state government in the near future; Prime Minister, Narendra Modi is expected to inaugurate this bridge on December 25, this year which is also the birth anniversary of late Prime Minister, Atal Bihari Vajpayee and is observed as "Good Governance Day" by the Centre. He will also flag off Tinsukia-Naharlagun Intercity Express which will run five days a week and reduce the travel time by more than 10 hours.
Frequent searches leading to this page:-
3 Night 4 Days Assam,Meghalaya Tour Packages, Book Assam Arunachal Meghalaya Tour, Meghalaya Tour Package In Assam, Guwahati, Shillong, Kaziranga, Cherapunjee Tour