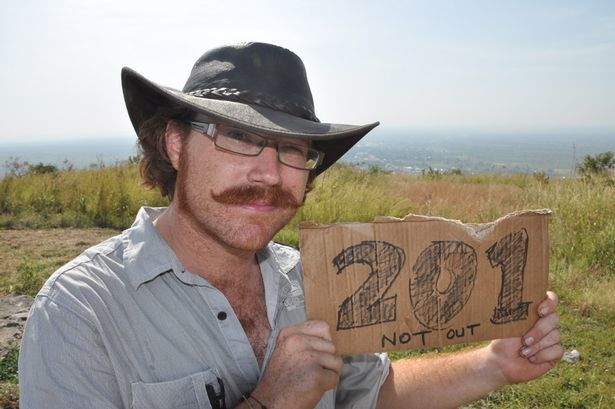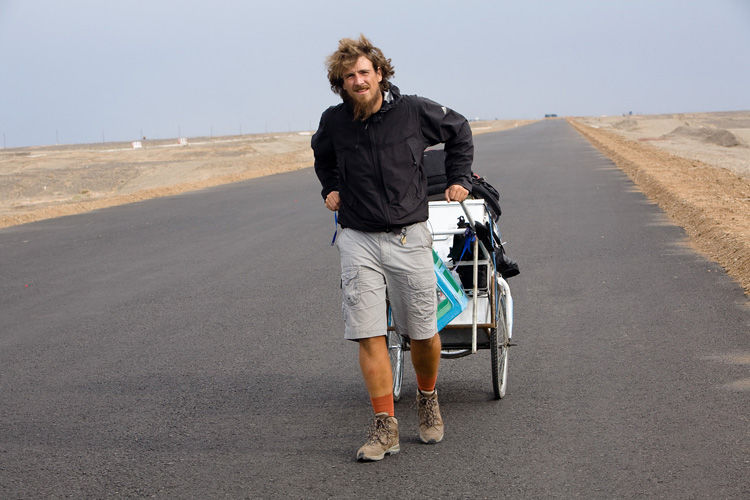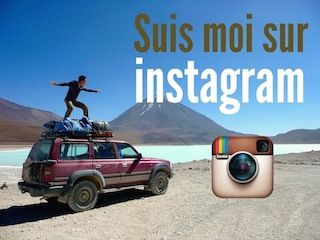 When it comes to Inspiration there are many things, many people, and many places to inspire you. But when it comes to an inspiration for a traveler, only travelling can inspire, amuse, invoke, and overwhelm him. Some people in you tube have made travelling look so awesome and attractive that even a person who don't like to travel would love to embark on a journey once they view these videos. Just put on your headphones get going through all these beautiful places visited by these beautiful travel souls hardly for 25 minutes altogether.
Around the World in 360* Degrees – 3 Year Epic Selfie: - This is Epic!!!
Alex chacon, a 28 year old medical student from Texas being the most recognized Motorcycle Adventure Rider in the world, Selfie expert and International blogger sold all his belongings to travel 200,000+ kms, 41+ countries, 75+ borders, and 5 continents and has inspired millions around the world. You can visit his blog ModernMotoDiaries.com to know more about him and his present projects. This video of his has been awarded as "Best Selfie Video of 2014" and also voted as "Most Epic Selfie of all time" by CBS news.
Guy quits job to high five the world – epic travel video: - Give him a High-five!!!
This Aussie man named Craig Lewis worked for 3 years saving all he earned and quit his job, left to hitch hike around the world sleeping in airports, train aisles, floors, anywhere he needed to. This epic high five video begins with his last day on work and takes to all 36 countries which he has travelled little over a year sky diving in Millau, standing with a tribe in Tanzania, Scuba diving in a cage with shark in South Africa, partying in Times Square. He has also volunteered in Africa, flying wing suits in California and has made a trek to the base camp of Mount Everest.
The Longest Way – walk through China and grow a beard! – A photo every day time-lapse:- This is Insane!!!
This man called Christoph Rehage from China had an initial plan of walking from Beijing to Germany… Yes you heard me right Walkingggg… But he never finished his goal and only walked through china for a year roughly covering 4500kms passing Gobi desert and has made this video of time-lapse starting with a clean shaved head and ending with a long mighty beard and hair. He has walked from Beijing to Urumqi facing sandstorm, wild camels, killer bees, hanging in Great Wall of China, Bidding a farewell to his love. This video has also bagged many awards from film festivals across the Globe and has been an inspiration to many.
1 an autour du monde en 5min - 1 year around the world in 5 minutes: - C'est génial - This is Awesome!!!
This man Alex Vizeo from France saying hello to everyone travels for a year in this video crossing 15 countries says that he has made 174 videos, winning one golden globe award and more, having 30,000 connections monthly on Vizeo.net. This is his 5 minute video showing his unforgettable world tour. He has shared all his views around the world in his native language French capturing every small moments of his travel playing with children, breathtaking views of mountains, ridges, glaciers, grasslands, flocks of horses and sheep. Well the background song of Hey there Delilah by Plain white T's soothes your ears while you go through this awesome video.
One Second Every Country The Ultimate #Selfie Video: - This is Guinness Record Buddy!!!
This man David Graham Hughes a British adventurer, film maker and a television presenter holds a Guinness record of visiting all 193 UN member states without flying. His project named "The Odyssey Expedition" was to cross all 193 countries without flying and he helped raise funds and awareness for the charity Water Aid. He has made it to all the countries of South America, The Caribbean, Central and North America, Europe, Africa, Middle East and Asia, Oceania, and The Final Frontiers as described by him on You tube. Now one can't wait to see his passport and number of copies he has made for his giant adventure.
3 Years of Travel in 3 Minutes (Lessons and Adventures):- This is Adventurous!!!
Posted by a group of nomads on "High on Life" this video gives you all answers for why one has to travel the world, why money is not the only thing which measures travel, how one's thoughts and emotions should be to travel and all. A guy back flips on every destination he visits, in to waterfalls and sea and even on a running train shows how to be free of all of your past and future and to be in that right moment happily. Even this video poses all possible questions to mind and tells to follow your bliss and be what you want to be in this part of life. One can subscribe to this page to watch all insane videos of travelling for example 'The great American road trip'.
With millions of views these videos are still injecting the dose of travel around the world. Well there are still many travel videos on Internet but I felt these are depicted to inspire the viewers for the sole reason of travel. Meanwhile plan your travel destination also, as almost every part of the world can be seen in these videos…..If you find much more inspirational travel videos like these please do share the link in the comment section below.