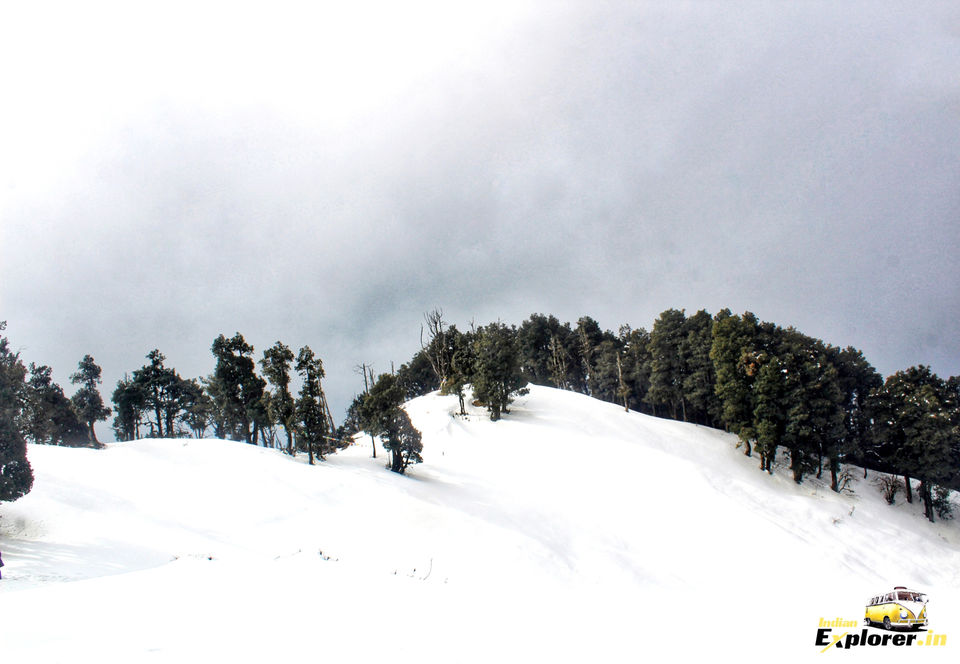 Nag tibba trek with Indianexplorer.in
The moment I stepped into this wonderland, Felt like it me pulled straight out of storybook, Instantly made me feel complete within seconds. I took a deep breath and continued to stare the beaut! An absolute energy and excitement rushed inside my veins, Wasn't able to subside my happiness which rolled down through my cheeks, witnessing such sheer beauty of Himalayas, Inhaling fresh and chilled air. Its all worth it, the extreme weather conditions.
I wish if my every Monday could be like this. Watching the breaking dawn,watching the sunset.
Standing on the mountain edge.
Engulfed in Himalayan vistas,
Shrouded by deep pines,
Amongst tiny and colourful villages,
Wondering what lays ahead,
Somewhere between confusion and chaos,
The peace which comes,
living in the lap of mighty Himalayas,
Walking on the undiscovered trail, snowcapped mountain peaks. Somedays it sunny, somedays it's rainy, somedays it's cloudy, somedays It's snowy.
Still not giving up and I kept climbing the peaks, on the undiscovered trails of Nag Tibba In Uttarakhand. As the fresh chilled air made me speechless but the spectacular trails led me forward. This is the marvel of nature, I discovered while hiking until I reached the peak of Nag tibba. Thanking the Almighty God, the creator for such beautiful creation.
Maybe I found place and stood there, far better than any imagination I ever had. These images wouldn't do the justice to this beaut!
As soon as I woke up that morning, went outside my camp what I saw left me in awe!
So beautiful, breathtaking sunrise with the immense gratitude in my heart. It broke all my perceptions, felt like miracle just happened within a blink of an eye. I forgot the roller coaster of my life and my heart was filled with emotions, slowly the sun came out, and my eyes became more teary and gleaming while the golden tint spread all over the mountain.
That particular trek, it felt like something changed, there was a cosmic change maybe where I can still have the same glimpse till now.
Nag tibba a perfect thrilling weekend trek and the best introductory trek for the beginners. Well, for me sunrises and sunsets matters the most. Always been the sunset chaser and spell bounding sunrises. And from here I saw numerous of majestic peaks like swargarrohini, bandarpoonch etc, and would definitely climb that too one day. The whole trail might be with twist and turns, existing up somewhere in the lap of Himalayas,
pushing bit by bit, but beyond the imaginative boundaries, going deep in the beautiful snippets, craving more for the peace in the lap of Himalayas and on the peak of Nag tibba.
It's a paradise for the people who love photography, every twist and turn (just like the name nag tibba it justifies) a completely new view with snowcapped Himalayas standing in its own aura.
Perfect for winter trek.
A place where timelessness can be truly experienced.
I did this with @indianexplorer.in
And trust me I had the time of my life. So well organised yet doesn't compromise in making people having a great time.
Highly recommended.