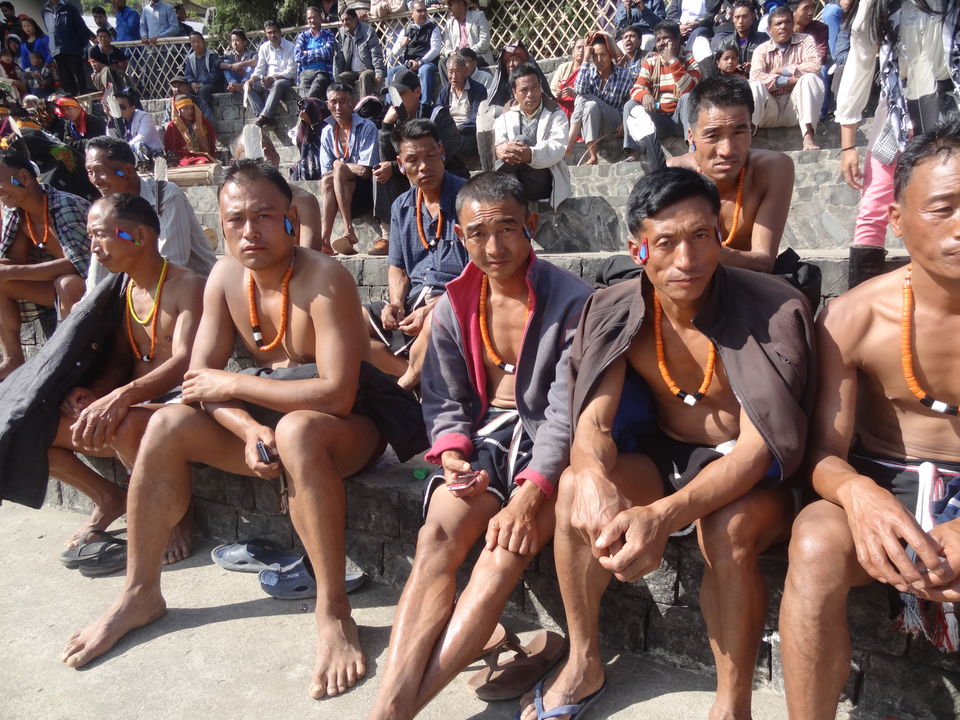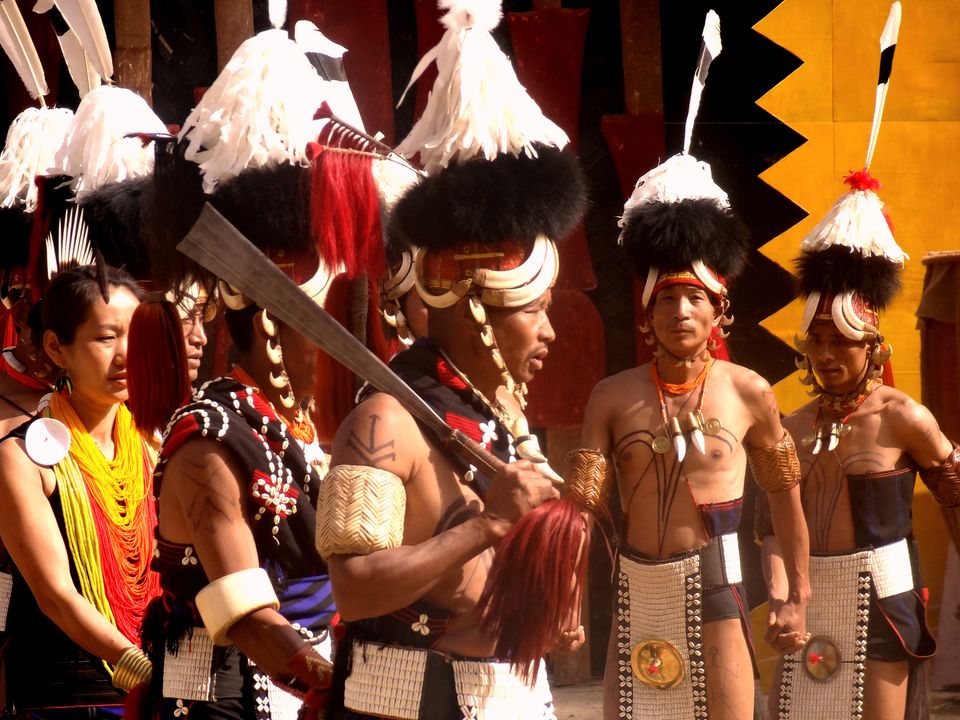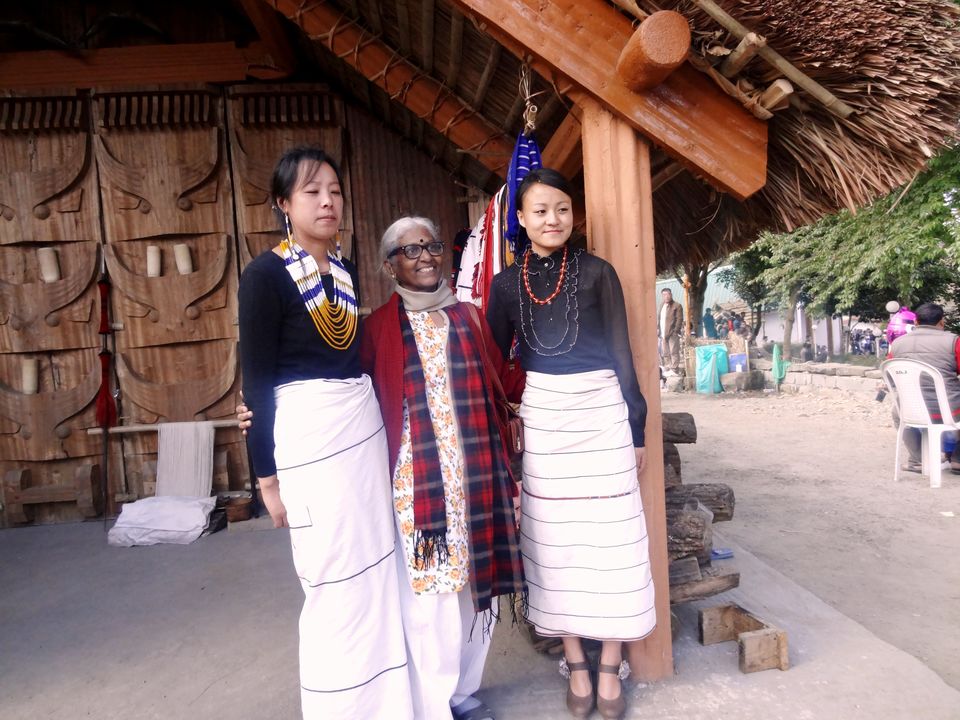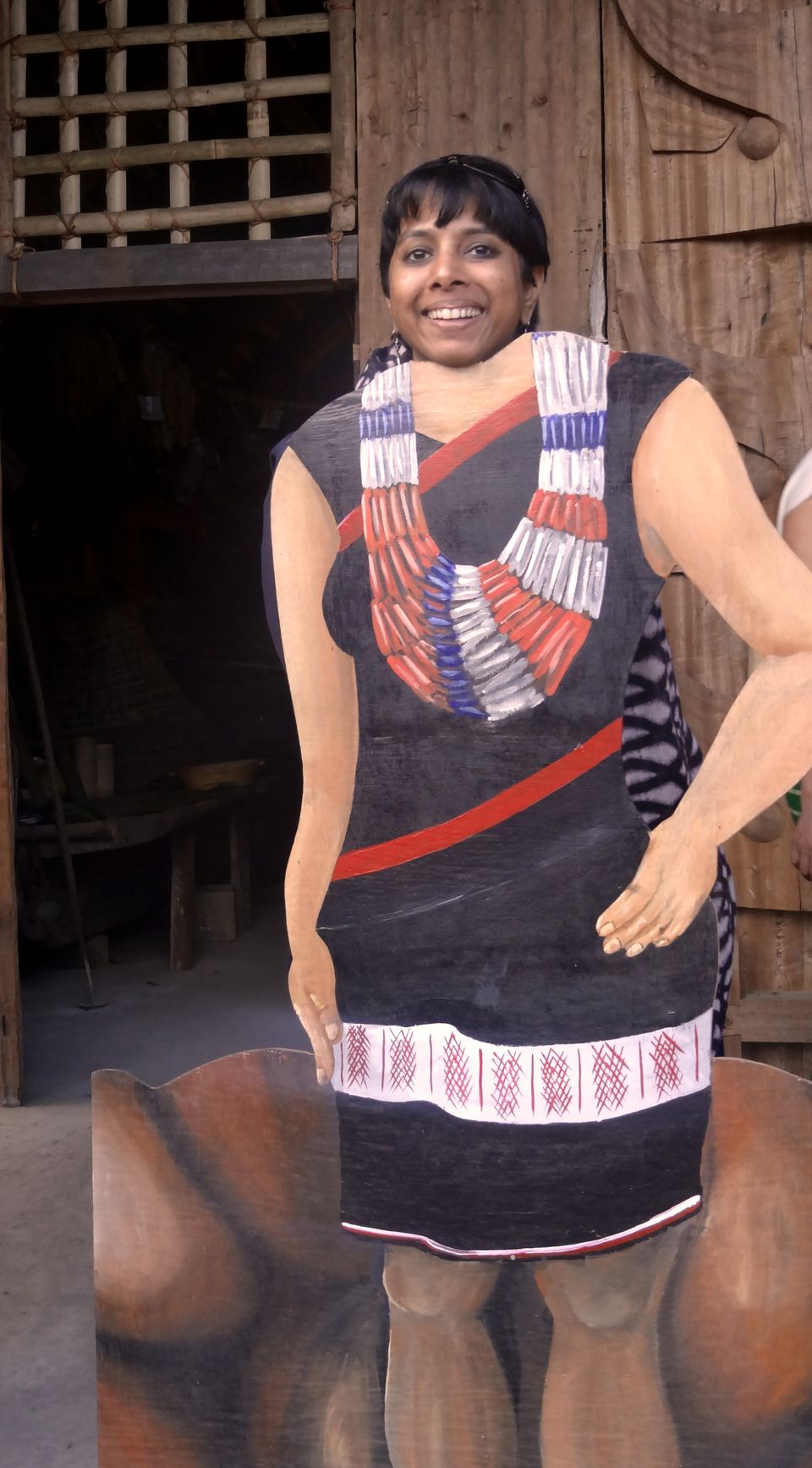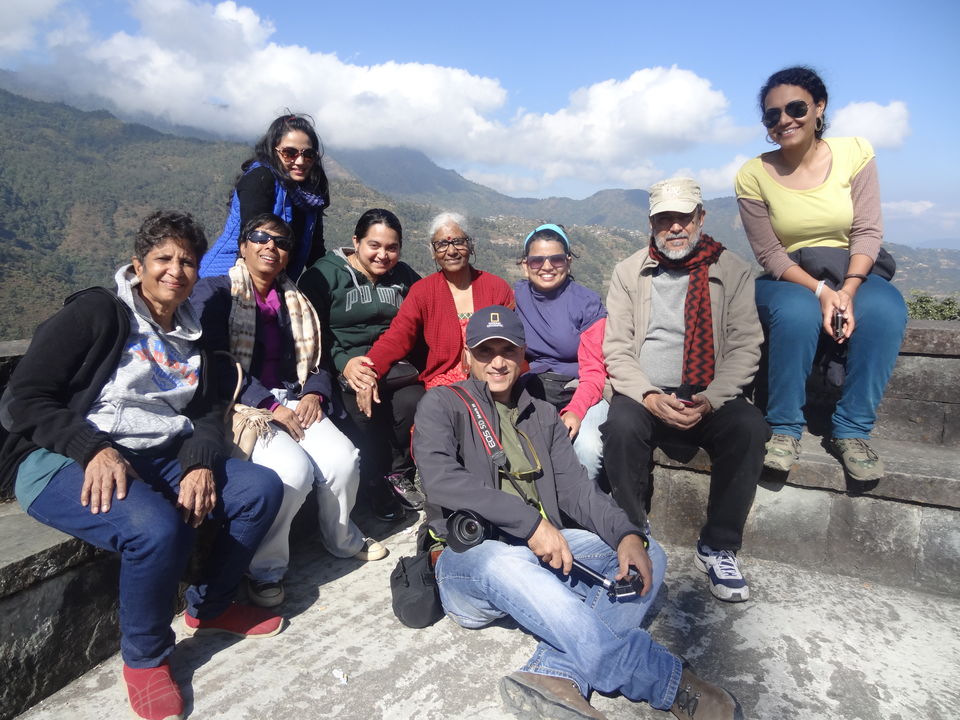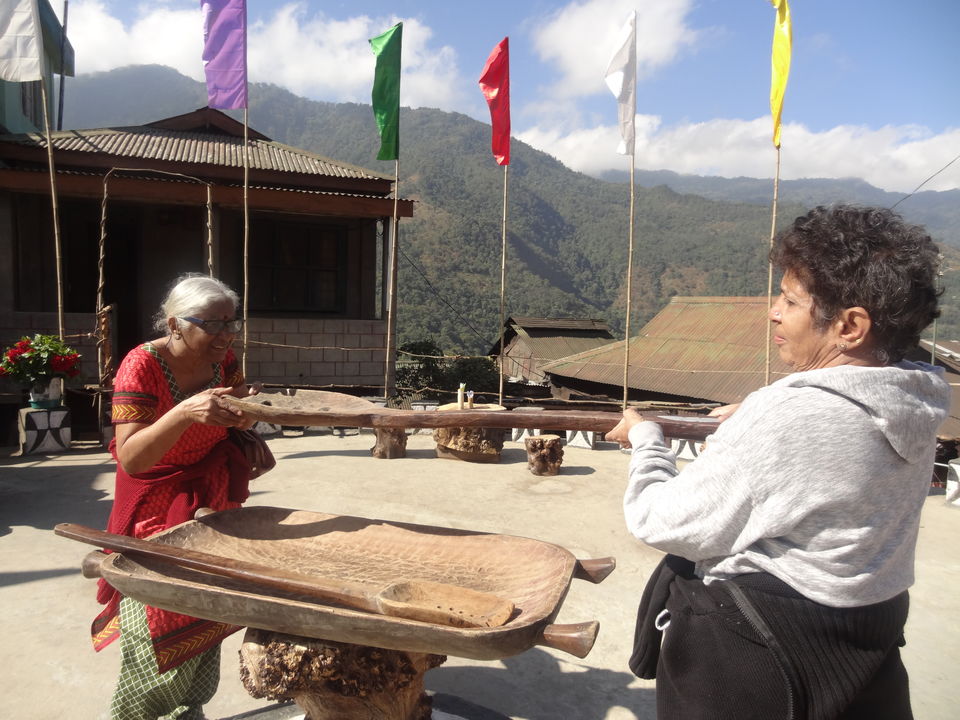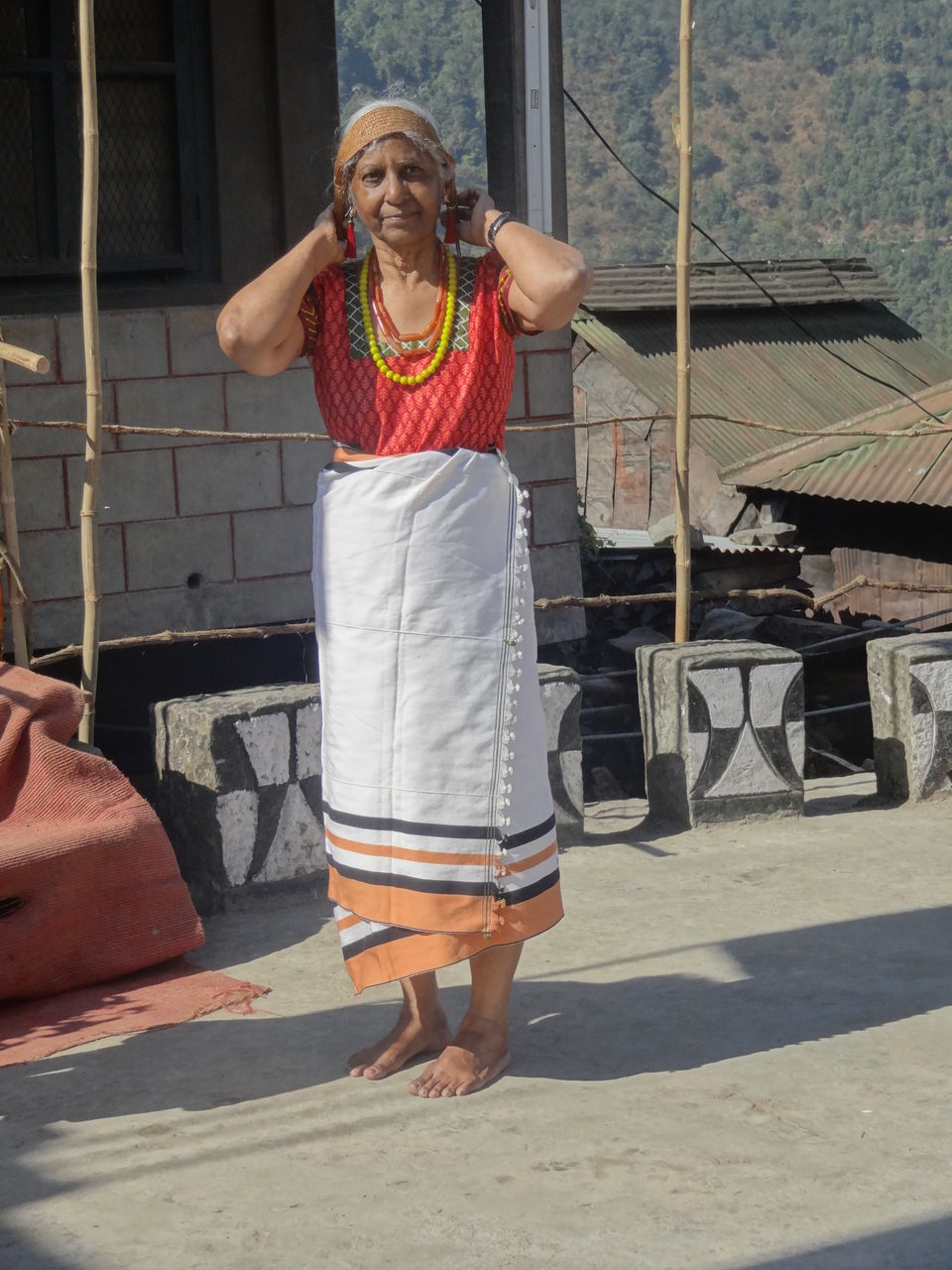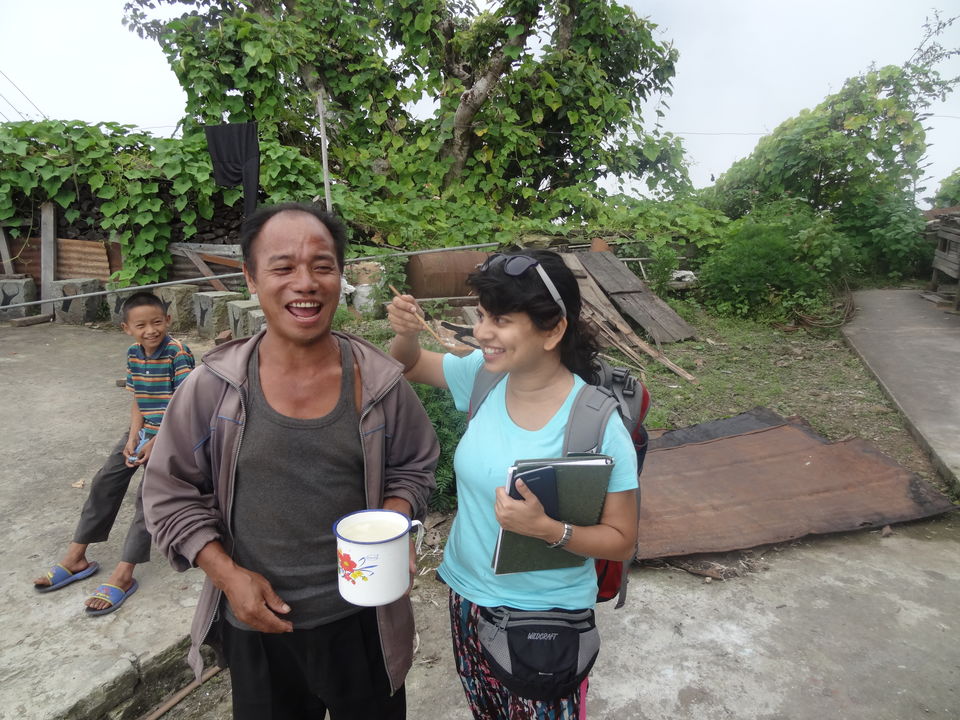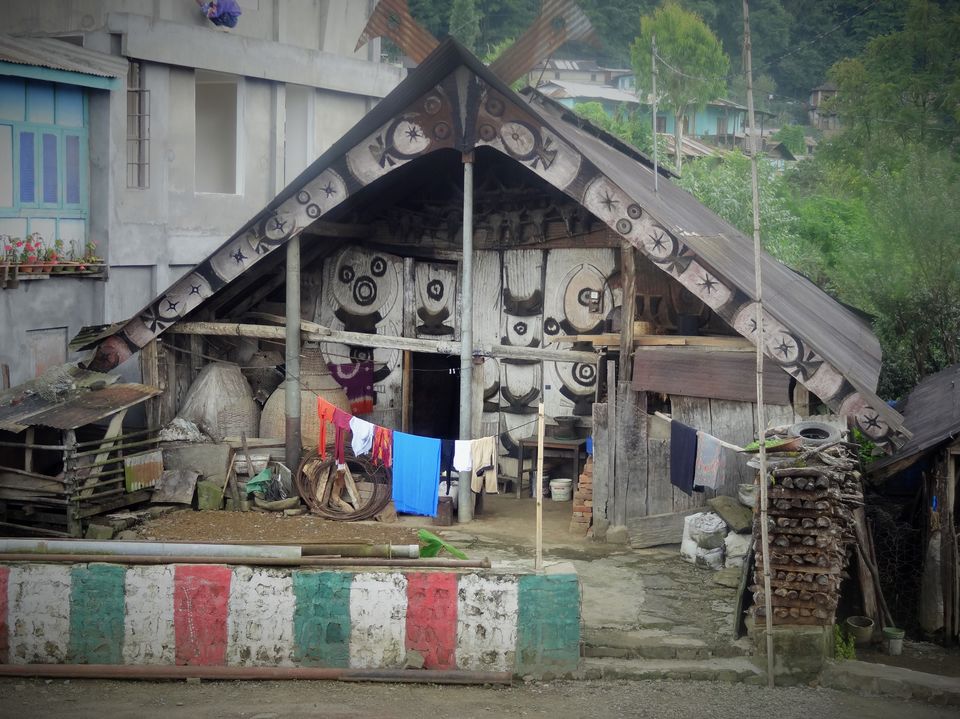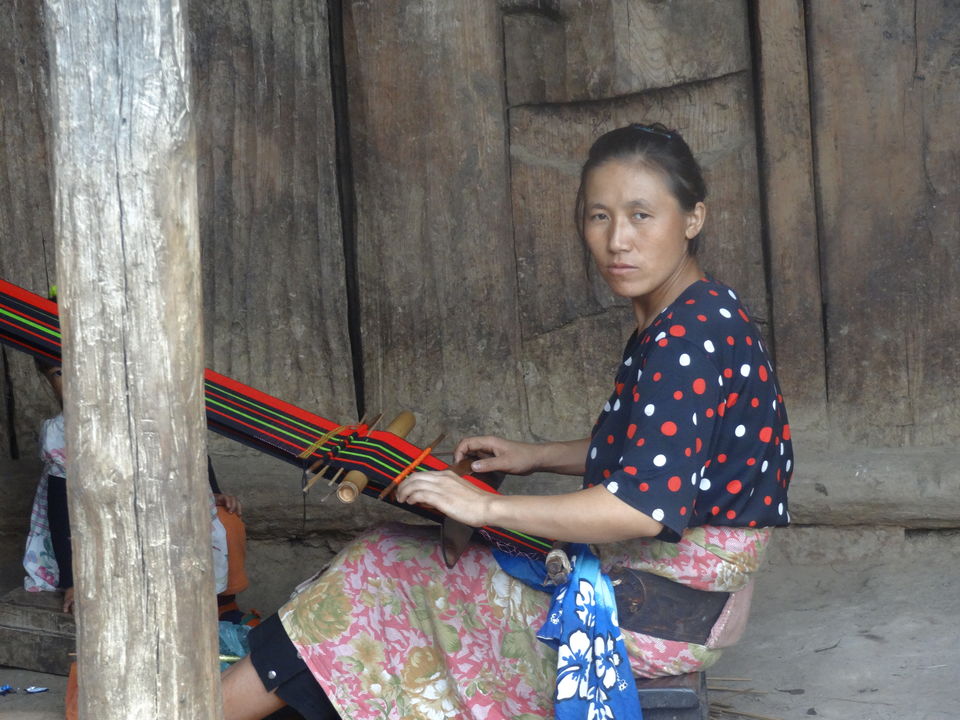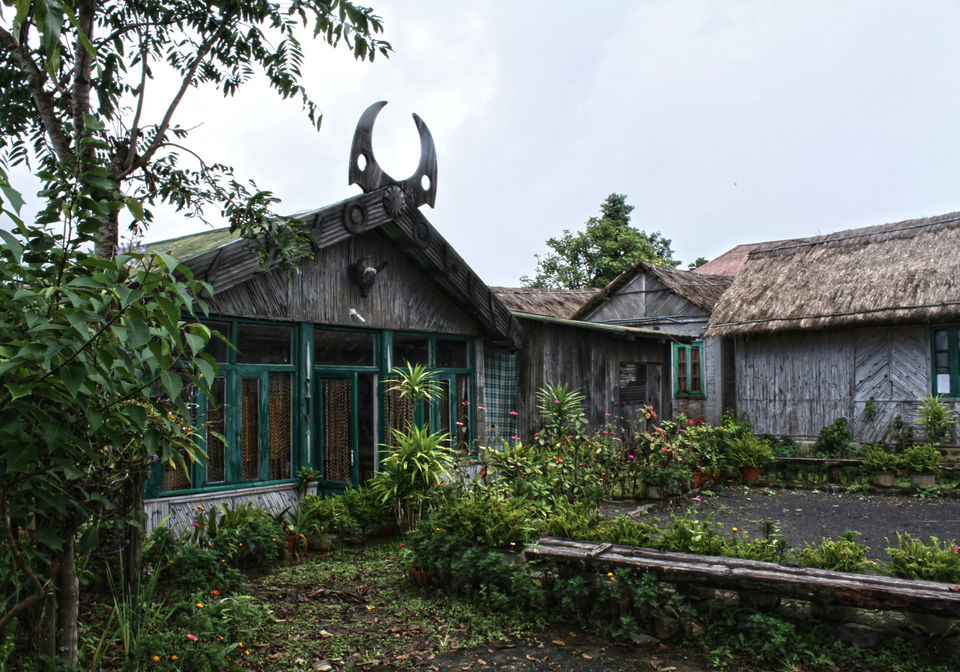 There are 16 main tribes and many sub-tribes in Nagaland. Each tribe has their own way of expressing their lifestyle through tradition and culture. Performing arts is an integral part of Naga culture. During the Hornbill festival all the different tribes come together to showcase their culture.

Each tribal community wears their own style of colorful attire which distinguishes them from the others.
The week long festival which is named after the hornbill, the globally respected bird which features in the folklore of most of the state''s tribes. It is seen as an opportunity to unite all the tribes of Nagaland in enjoying the colourful performances, crafts, sports, food fairs, games and religious ceremonies.

Traditional arts include paintings, wood carvings, and sculptures. Festival highlights include the traditional Naga ''Morungs'' Exhibition, sale of arts and crafts, food stalls, herbal medicine stalls, flower shows, singing, dancing, fashion and beauty shows, and indigenous games such as archery and Naga wrestling.


Trip highlights:
Visit Kisama Hertiage Village which to witness the ensembles of various tibes in Nagaland
Attend the closing ceremony of the Hornbill festival
A day visit to Khonoma village that houses natures prestine beauty and the Khonoma Nature Conservation Tragopan Sanctuary (KNCTS)
Dzukou Valley trek which is home of varieties of flowers including Lillies, Euphorbias, Rhododendrons etc.
Cooking classes and rice beer brewing classes
Itinerary:
Dec 8th : Arrive in Dimapur airport and head to Kohima
Dec 9th : Visit the Kisama heritage village
Dec 10th : Closing Ceremony of the Hornbill festival
Dec 11th : Visit Khonoma Village
Day 12th: Dzukou Valley trek
Day 13th: Transfer to Dimapur
Dec 8th: Arrive in Dimapur airport and head to Kohima ( 2 -3 hour drive) Check in at Mima village guest house, approximately 2.5 hours away. Take a short guided tour of the village. Meet one of the village elders in the evening for a story telling session of the village and the folk tales while sipping some local rice brew. Mima village is an Angami tribe village and is close to the Hornbill venue. Mima is famous for its apiaries where the bees have their hive underground. Take part in cultural and traditional sports activities at Mima village each evening of your stay here. Get back in time from the Hornbill for dinner and these vigorous and fun activities. Exclusions (at extra cost) 1. Tea/ coffee, breakfast, lunch, snacks 2. Rice beer - should you choose to try some
Dec 9th: Visit the Kisama heritage village Have a traditional lunch at the Kisama heritage village. You have an option of continuing to remain for the evening activities and dinner at the village house in Mima or alternatively you can head to town for the night carnival While at Kisama, you can visit 'morungs' of each of the tribe where you can study their architecture, dress, food and drink. There are 17 Naga tribes and each one have their own morung. A morung is a dormitory where unmarried boys of the village are required to stay together and where the elders of the village teach them the lessons of life. On your return in the evening you can visit the Kisama village, the venue of the Hornbill, to enjoy some traditional dances performed by the tribes in the central arena designed like an amphitheatre. It also has a central shopping court, where you can see and buy traditional arts and crafts made by people from all over the state. There is also a Naga Chef competition each year, where the top four finalists are given a stall each where they run a kitchen for guests to sample and rate their food - the winner of the competition is decided based on the billings and ratings at each stall over the ten days of the festival. There is usually a night carnival held in Kohima during the Hornbill festival - if you're a street food lover, this is the ideal time to try some street food. Cooking classes and rice beer brewing classes are also organised. One can participate in these activities and learn to cook authentic Naga dishes or brew your own rice beer. Exclusions: 1. Tea/ coffee/ extra orders/ snacks 2. Lunch at Kisama heritage village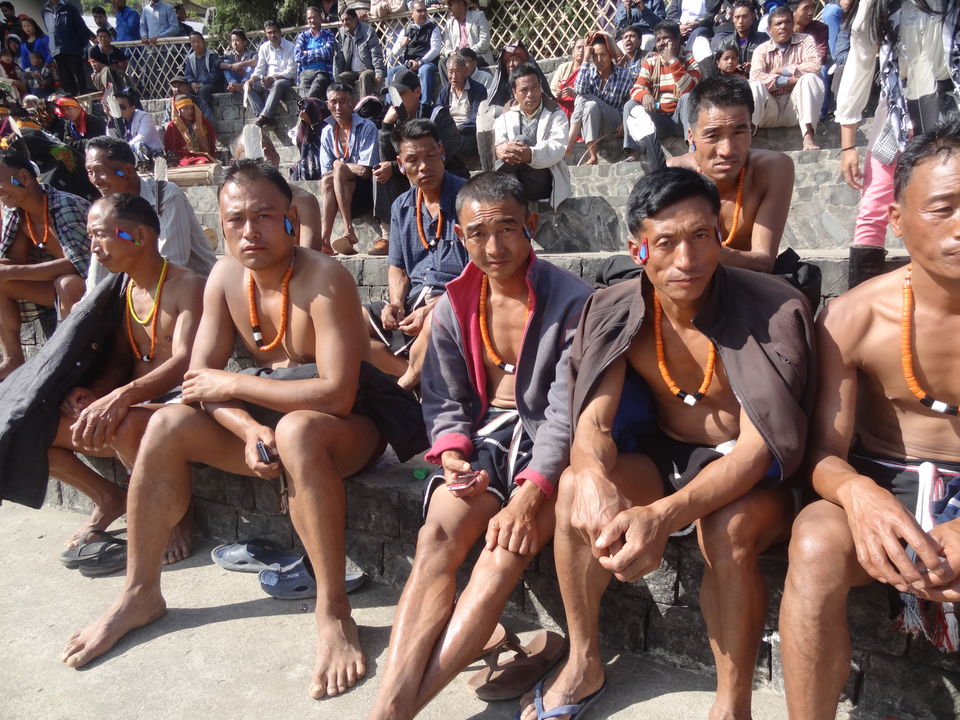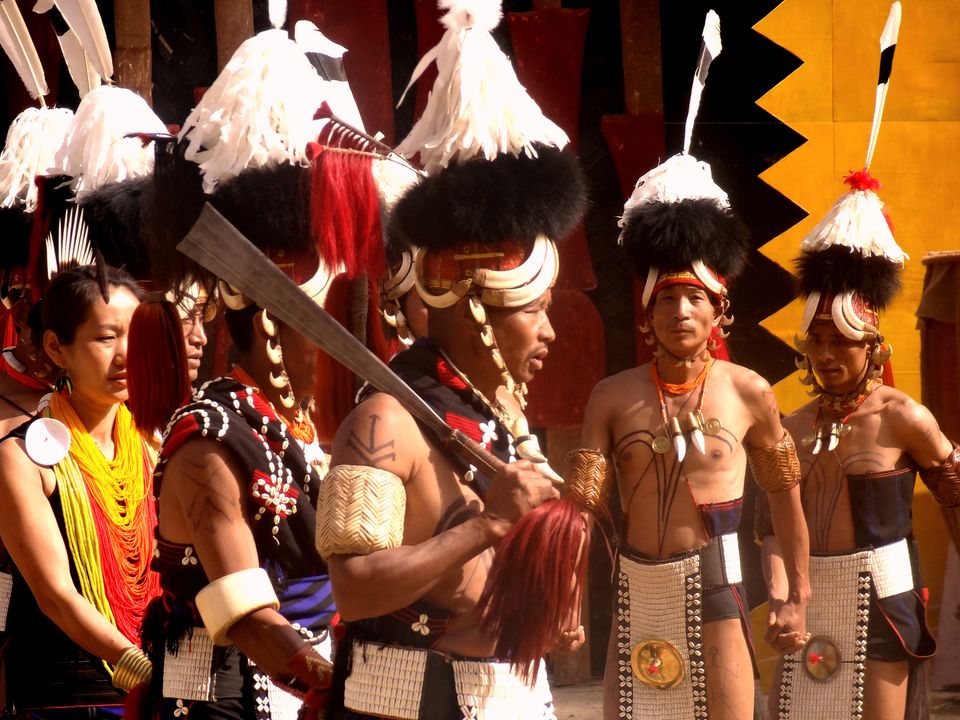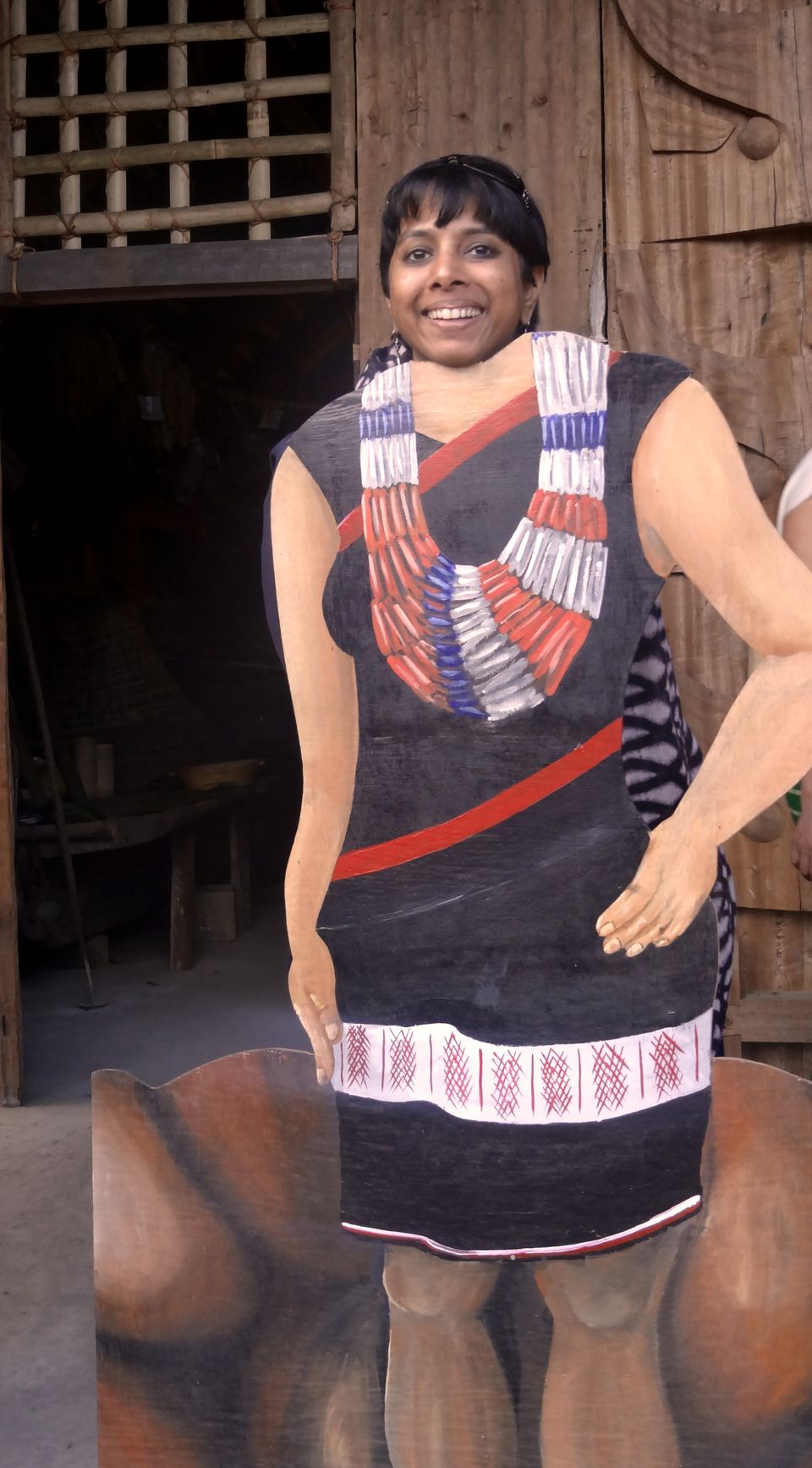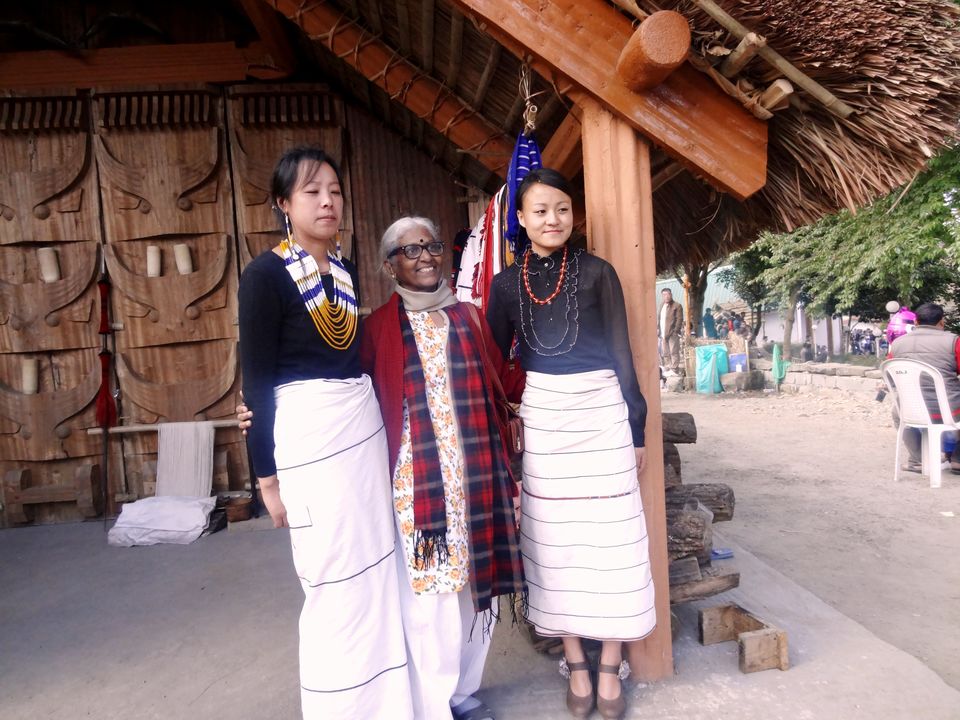 Dec 10th: Closing Ceremony of the Hornbill festival Breakfast at the village guest house The closing festival of the Hornbill is an unmissable event. It is full of fun, gaiety, dancing and bonhomie. Continue the closing ceremony festivities at Mima village. The morning walk at Mima village allows you to explore the village and the surrounding areas. Stone monoliths are common to most Angami villages. These monoliths littered all around Mima village have interesting stories giving you a deeper understanding of the history and life of the village and its people. Evening cultural activities continue at Mima. We encourage you to participate in the many traditional games that the village youth will be playing in the evenings. Exclusions: 1. Tea/ coffee/ extra orders/ snacks 2. Lunch at Kisama heritage village
Dec 11th: Visit Khonoma Village On Day 4, have an early breakfast and prepare for a tour of Kohima town and Khonoma village - visit the famous Cathedral and the World War II Cemetery in Kohima and then head off to the famous Khonoma village. Have lunch at a nearby guest house and then take a short tour of the village. Khonoma is an Angami-tribe warrior village that is known for its battles with the English and for its leading role in the Naga freedom struggle. In recent years Khonoma has become famous for its community-based conservation projects and eco-friendly tourism initiatives. Visit the Mithun Sanctuary or take a walk in the paddy fields surrounding the village. Dinner and overnight at nearby village guest house. Exclusions: 1. Tea/ coffee/ extra orders/ snacks
Dec 12th: Dzukou Valley trek Have an early breakfast at the home stay at Khonoma and prepare for your trek to the Dzukou Valley. Dzukou Valley otherwise called the "flower valley of celestial charm" is seductive in nature. In summer, wild herbs, flowers and shrubs mushroom along the streams.. Lilies in white and pink, Euphorbias, Aconitum and hundreds of other botanical species in varied colours adorn the valley in the monsoon. It is truly magical. Packed lunch for a picnic by the riverside is idyllic. Dinner and overnight stay at the guest house. Exclusions: 1. Tea/ coffee/ extra orders/ snacks
Dec 13th: Transfer to Dimapur Breakfast at the guest house and depart to Dimapur airport for your departure. On your way to Dimapur, stop at Chapru Restaurant for a cup of coffee and some last minute souvenir shopping.