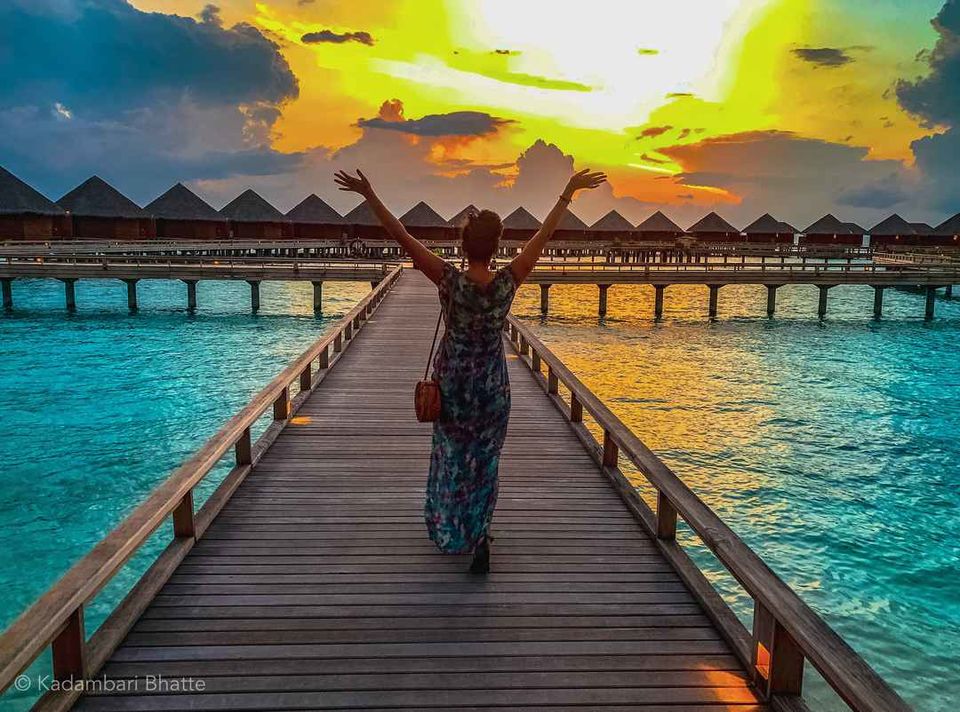 Beach please! The moment I know I am planning a beach vacation all my colourful beach outfits come out of the closet. Isn't it exciting to plan outfits around the days you are going to spend time at the beach, maybe drinking a beer or coconut water? Whenever I visited the beach while I was growing up, my mom constantly reminded me of one thing, "Don't go in the ocean or you will drown." I mean she had no confidence in me, and believed there was always someone out there who would enjoy drowning me, or the ocean was just waiting for me to step in the waters! 'Eye-roll', sorry mom!
And, that's exactly why I never bothered to even think of wearing a bikini or being so conscious about how I am going to look at the beach! This is exactly why I am more than happy to share 10 alternatives to a bikini that you can wear on a beach in India, all of which I have tried and love wearing them. Especially now when we all have progressed to the fact that beach holidays in India are actually really good, jeans are out of the window sister!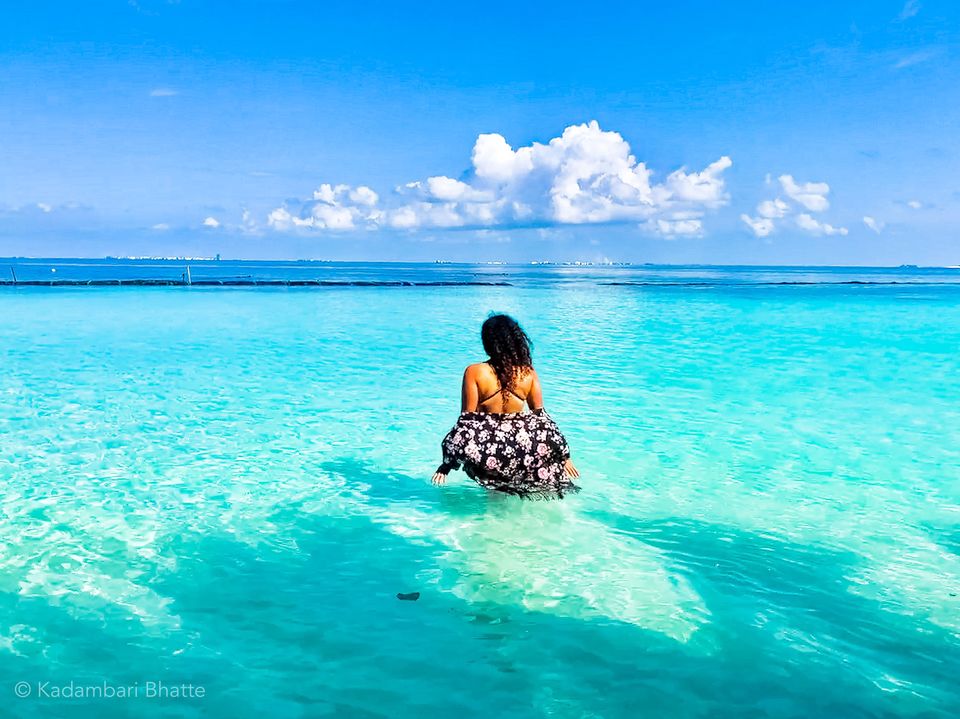 No matter what we see on Social Media, when it comes to adorning a tiny bikini, its always dreadful!
As easily as it is said that, 'its all about the confidence', and 'no matter what size you are don't care about the world', it really isn't that easy to convince our mind right? Going to the beach should be all about feeling good, and not being under the pressure of dreading to wear something you are not comfortable in!
Personally, I don't like wearing bikinis because food is important, after a glass of cocktail, and I do not want to show off my cute little bloated stomach to everyone. And, yes the stares are just too cringeworthy, those piercing eyes from creepy strangers, just kill the mood!
Also, since its not part of our culture and not many people are used to the concept yet, wearing a bikini on some beaches is like a sin to some devout people. So, since I have personally been there, done that, let me shine some light on some gorgeous options to wear at the beach! These options will be perfect for your pictures on the beach too! Also remember I am no model, these options are for the girl next door who just wants to have some fun!
1. One Piece/Monokini or Bodysuit - Simple Yet Sweet
A very good alternative to a bikini is simply wearing a good old swim suit that is good enough to make you feel comfortable on an Indian beach! But I know how uncomfortable some piercing eyes can be even when you are fine in it! So you can use a scarf to cover up when you aren't swimming and want to chill on the beach. There are many types of one piece swim suits, choose the ones that cover your booty and give you a good shape.
2. High Waisted Shorts with a Flirty Top - Cute Assemble
Pair your favourite high waisted shorts, any shorts - denim, cotton, printed or plain with a colourful top. Top it up with some accessories if you want to make it more fun. A simple sandals or flip-flops will go with this look and a tote bag to accomodate all your beach belongings.
3. Maxi Skirt and Crop Top - Flirty Feels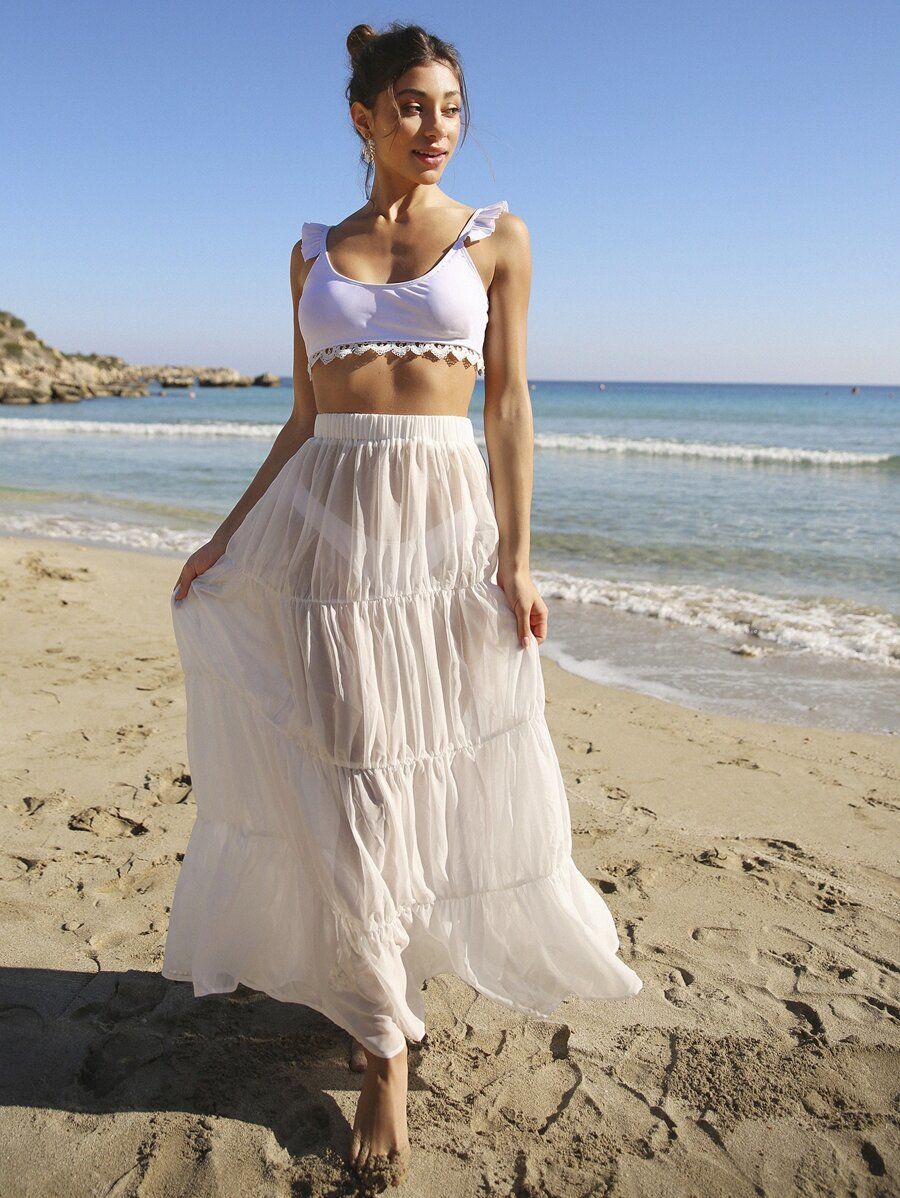 A maxi skirt is always the perfect option to team with a crop top or even a t-shirt. Dress it up if you are going for a romantic dinner or dress it down if you plan to relax by the beach! Pair it with gladiators or simple flats and a cute tote bag. If you don't want to just be in a crop top, simply add in a kimono!

4. Swimsuit with Breezy Beach Pants - Pallazos, Harem pants, Mermaid Pants, Dhotis

Turn your favourite pair of pallazos, harem pants, dhotis in to beach pants! They make a good addition when you don't want to wear anything short or tight. They also dry out quite quickly. My tip is to wear any loose pant that does with your swimsuit, or wear it with a crop top.
5. Wrap a round, T-shirt, Skater Dress - For Any Occassion
There is no hard and fast rule to what you should wear to the beach. Just go with your mood and what your body is comfortable with! A loose A-line dress is the perfect addition to wear over your swimsuit, so I choose to remove it and go for a swim if I feel comfortable. The best part about a light cotton dress is, it dries up in no time! Pair it with a head scarf, beach sandals and a cute straw bag and you are good to go!
6. Crop Top and Short Skirt - Show Off Those Legs
A mini skirt usually goes with a crop top, t-shirt or even over a bodysuit. I always prefer a short skirt over denim shorts since it can get hot during the day on the beach. If you think the skirt is too short, the wear a biking shorts underneath, pssst that's our secret!
7. Boho Chic - Colourful and Comfy
Boho dresses scream comfort and are so pretty! I think its desi style taken to a chic level of maxi dresses. Layer some chunky necklaces, bangles and a hat to look super cool.
8. Playsuits & Jumpsuits
Jumpsuits
and
playsuits
are super comfortable and suit every body type. Only issue is when you have to go to the washroom! But if you don't mind the extra work, they make a perfect solution to a sporty yet comfortable beach outfit!
9. Maxi Dress
A Neon maxi dress, either off-shoulder, tube or cold shoulder also make a beautiful addition to any evening at the beach. Walk barefoot and dip your feet without having to wear anything that shows your legs! Bye-bye cellulite!
10. Matching Set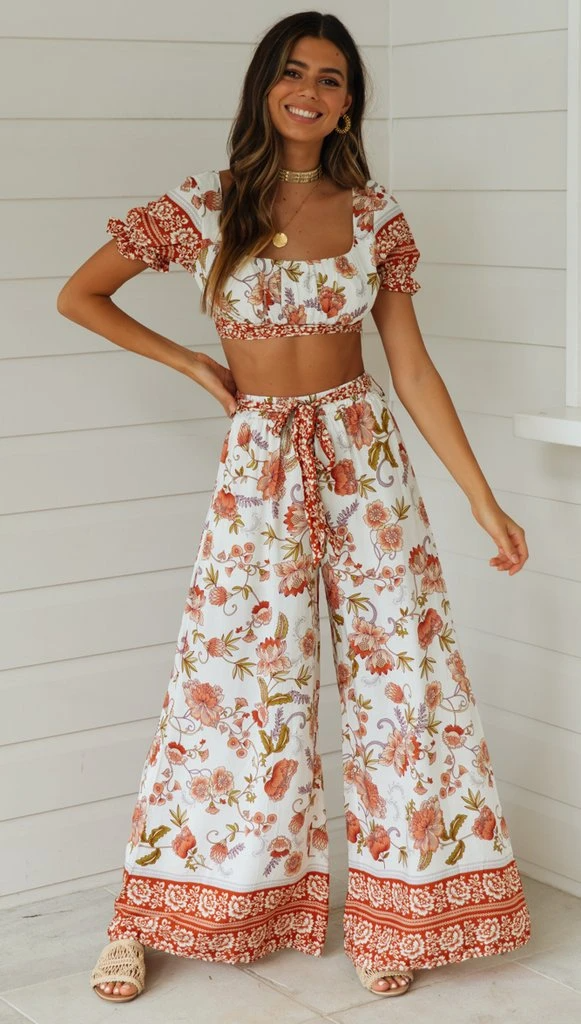 Matching sets
- top and pants or top and skirts are my favourite assemble! They make such a cute pair and are perfect for a beach day! Keep in mind that they can easily look like night suit so team them up with a belt, hat or a nice rattan bag.
11. Accessories
No outfit is complete without accessories. You don't have to wear everything at once! Choose either a beach hat, bandana, head band with sunglasses, a cute bag for the day time. For the evening less is more, so choose an easy going clutch and sandals, so that you can relax with that drink and do not have to worry about taking care of your belongings.
When it comes to the beach, keep your makeup to the minimal, or go with the 'no makeup' look. A red lip can just pick up any outfit and girl skip that foundation, because no one wants a melting face! You all are beautiful the you we are, don't let anyone define your worth! So tell me in comments, which outfit are your planing to wear on your next beach getaway? Don't forget to put on some UV Protection Lotion!
Check out my other blogs on beach holidays in India and internationally!
Earn credits and travel for free with Tripoto's weekend getaways, hotel stays and vacation packages!
#indianbeachholiday #beacholiday #indianbeach #goa #bikini #beachoutfits #outfits #womenimpowerment