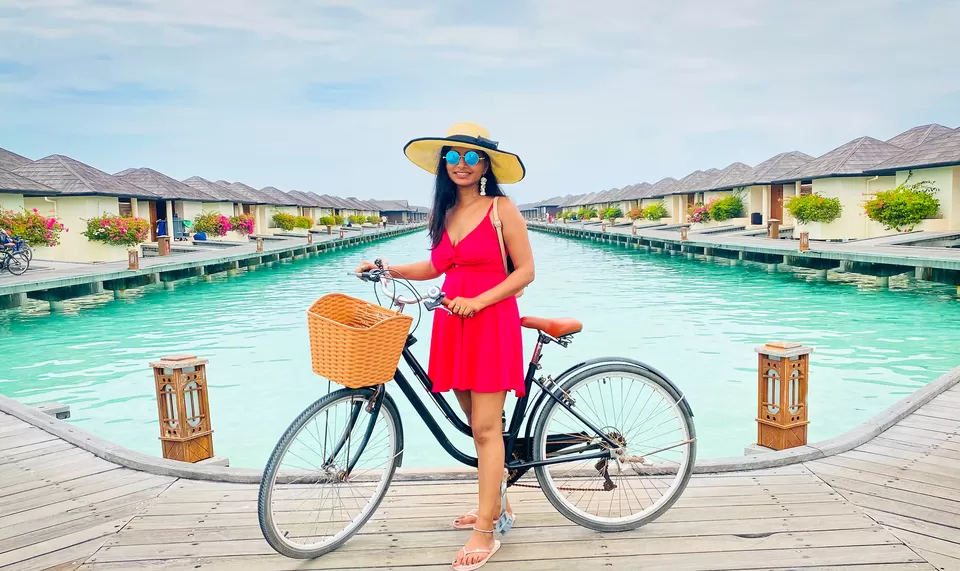 Remote islands with white sandy beaches, turquoise blue waters, palm trees, gorgeous villas, and stunning underwater landscapes - yes, you guessed it right, Maldives. Thinking of a dreamy vacation to the tropical island of Maldives and confused about what to pack? Not to worry, we are here to share the complete lookbook for your upcoming trip to summer paradise. Maldives is one of the most photogenic places in the world that I have ever visited. When packing for the Maldives, the thumb rule is to have relaxed outfits, and you are good to go. To get those stunning pictures, here is the complete guide to help you pack for the tropical paradise.
Summer Dresses for the summer vibe
It is hot and humid in the Maldives all year long, so it is wise to carry summer dresses. Colourful summer dresses are one of the easiest and prettiest outfits and require zero effort to make you look stunning.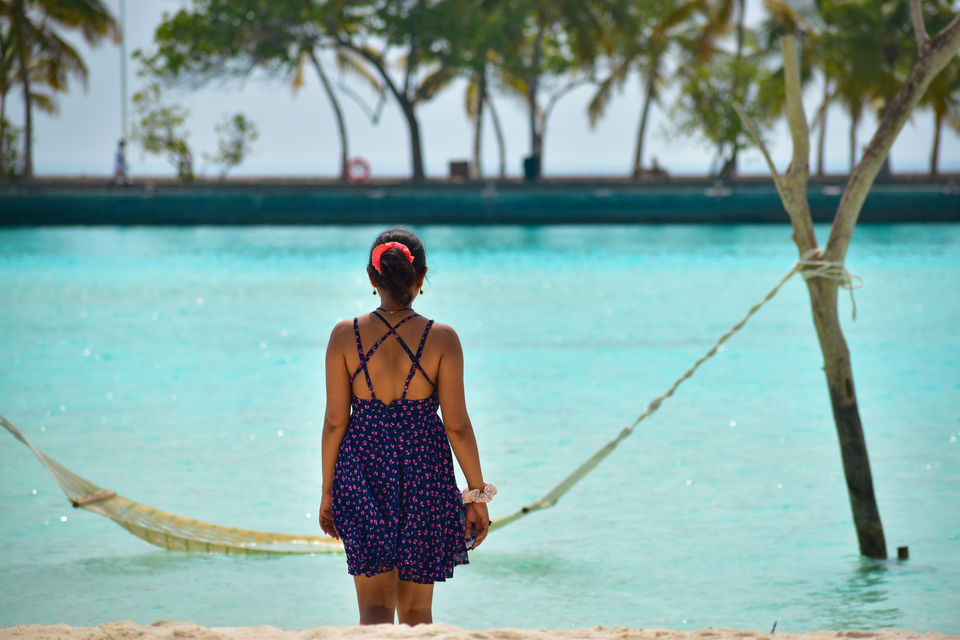 Go wild with the prints.
Tropical print dresses are an ode to sun-drenched days in a tropical paradise. A variety of prints like stripes, tropical prints, and even small prints blend nicely with the beautiful backdrop of the Maldives, so shop for printed dresses, jumpsuits, skirts etc.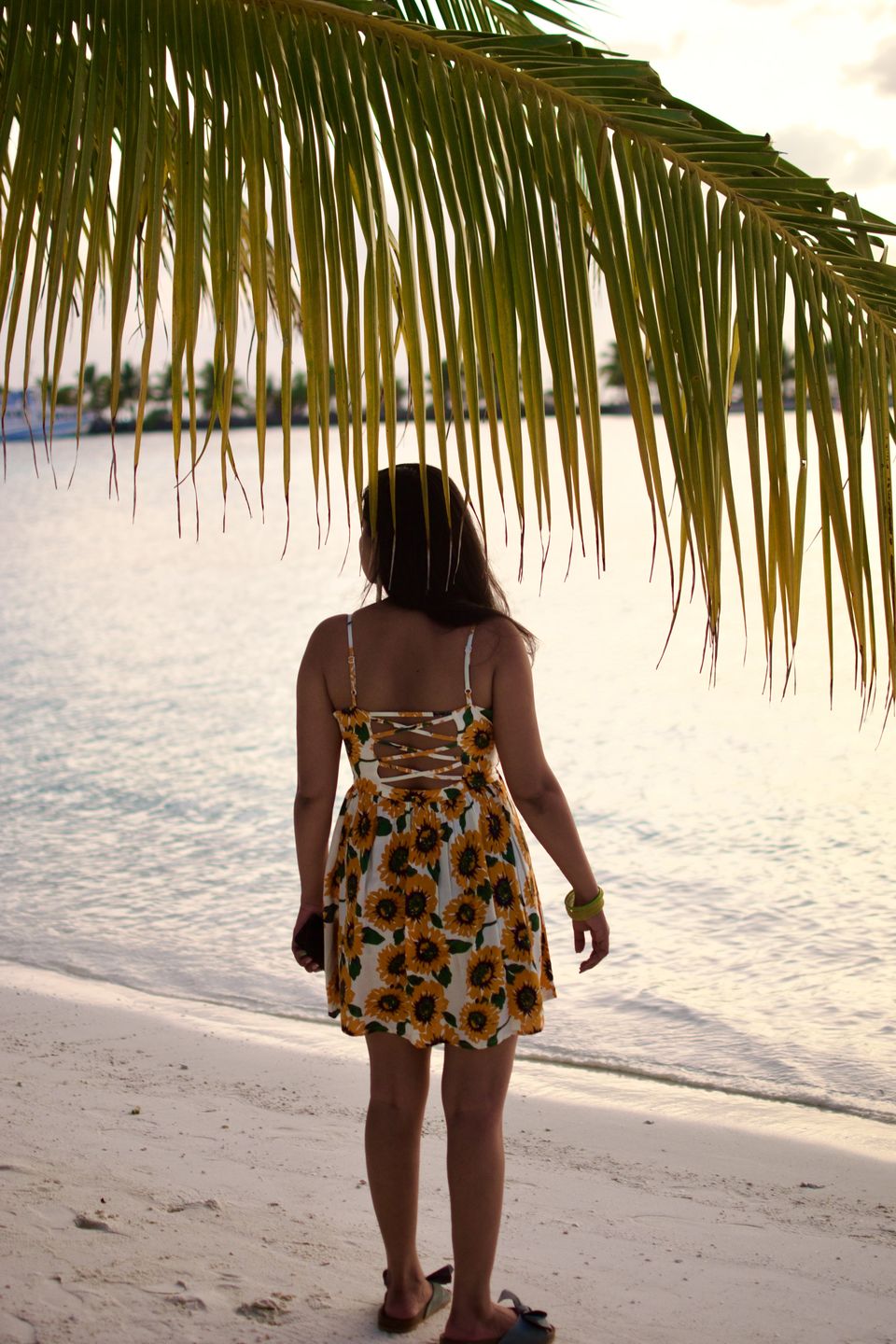 White Dresses to contrast the azure blues
White dresses are a must for the Maldives as they contrast with the blue waters and create a perfect contrasting picture with a beautiful blue backdrop.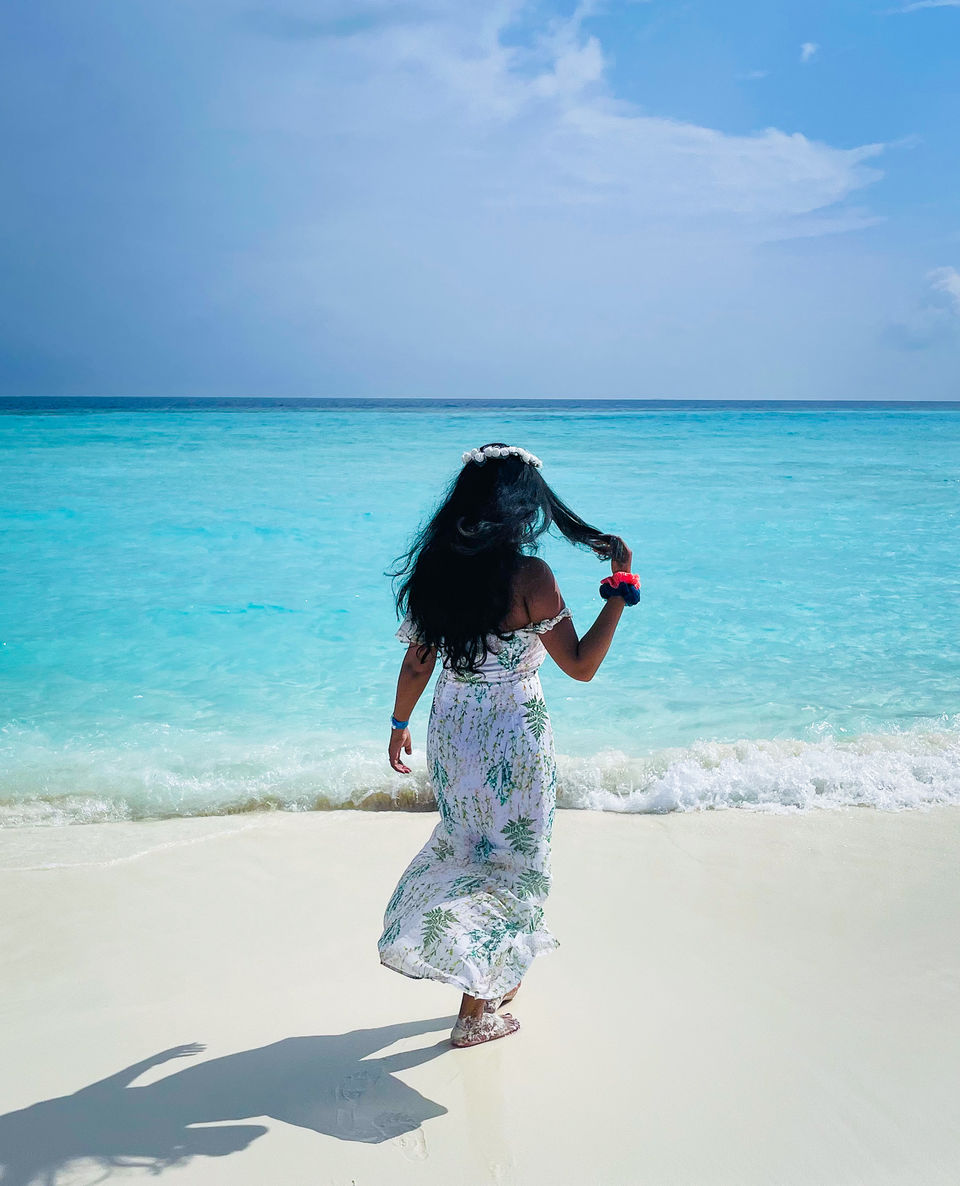 Breezy and flowy maxi dresses or shrugs to charm
Pack the maxi dresses that are flowy and breezy. They can create beautiful pictures, and you can wear them over your beachwear to enjoy a casual lunch by the pool or a walk along the beach during sunset.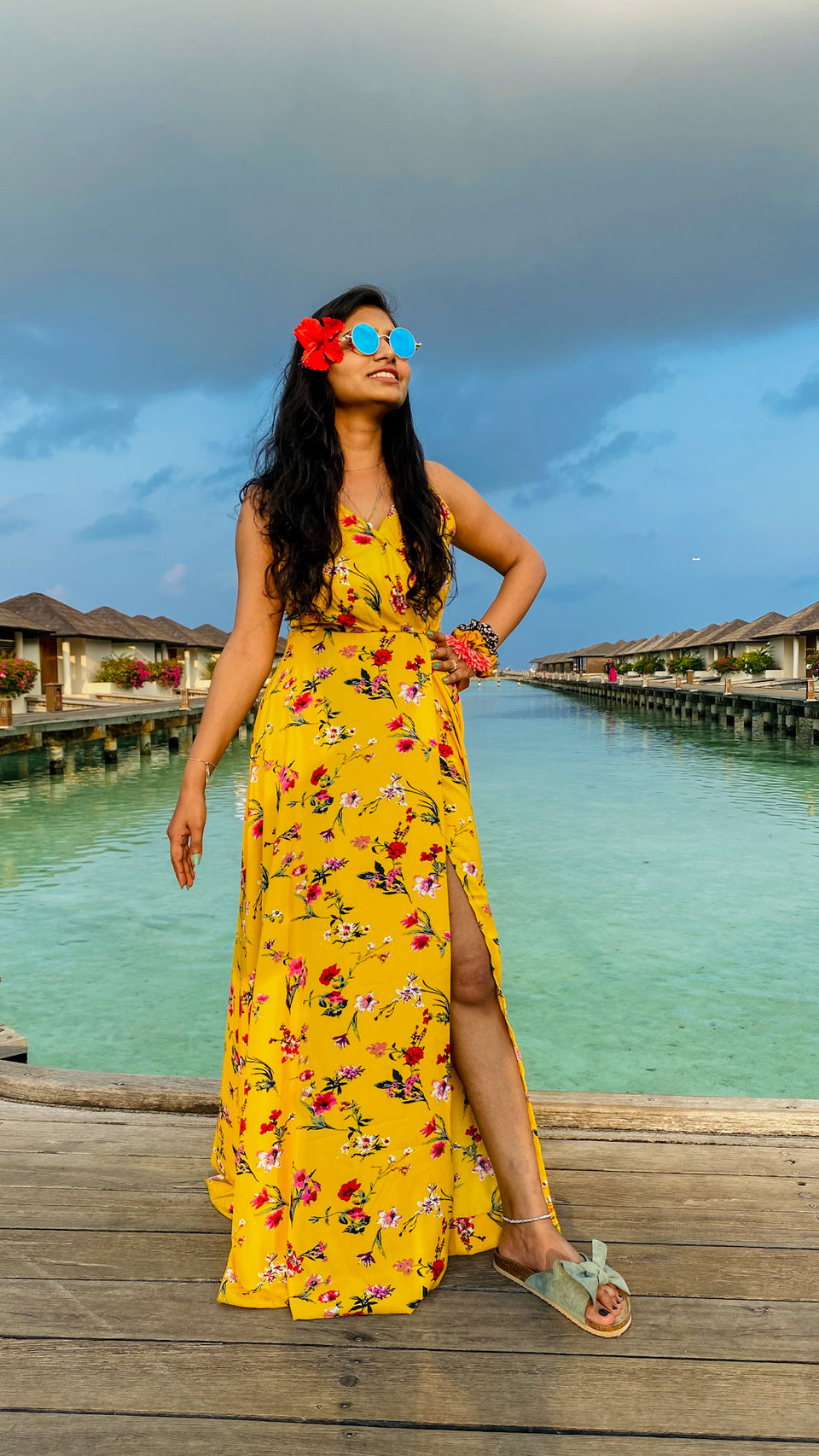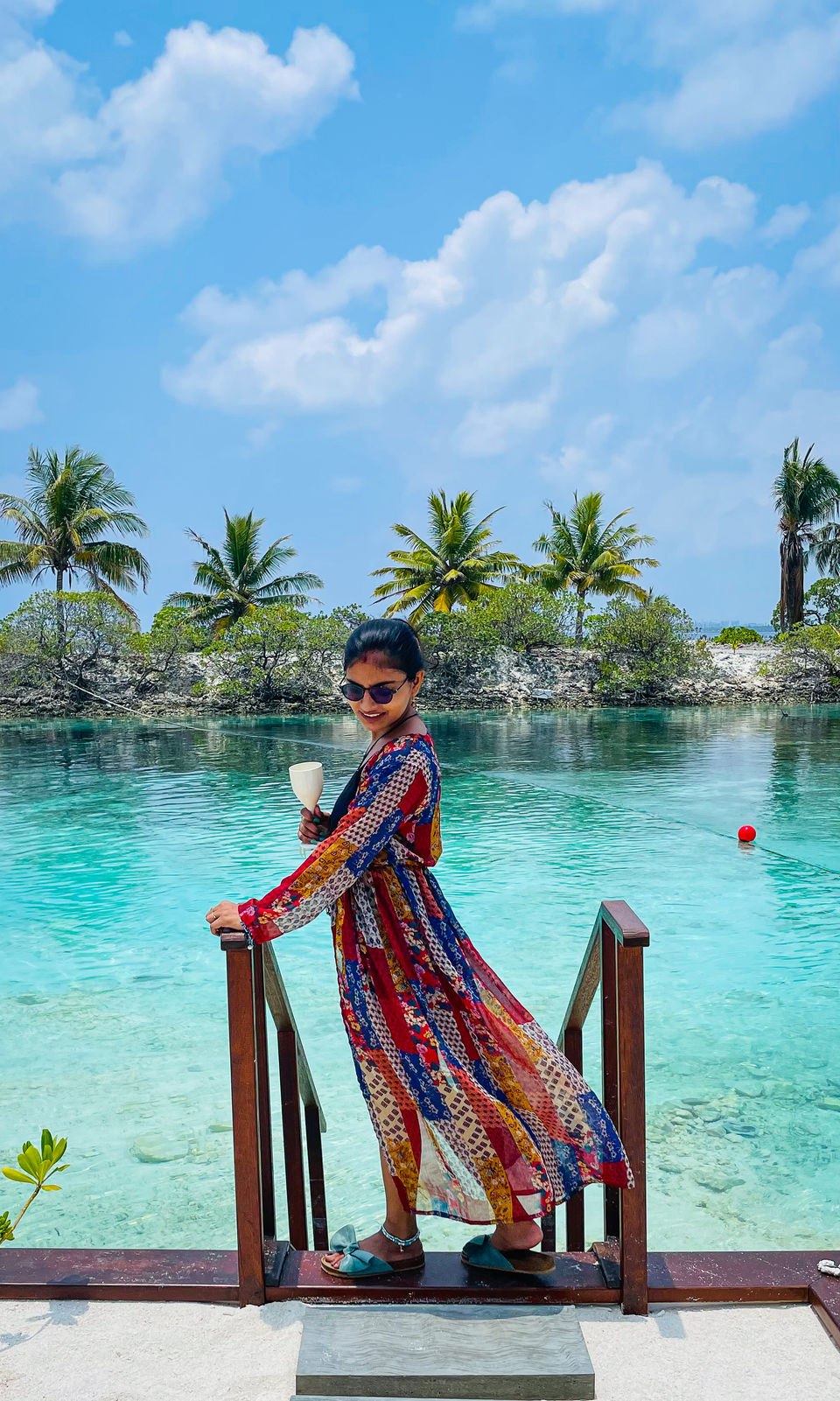 Beachwear is an obvious and a must-have
It is a must to bring beachwear, as you will be witnessing the most beautiful white sand beaches in the world throughout your vacation. Bikinis are one option, but if you are not comfortable with a bikini, create your beach look with other stunning options like monokini, tankini etc. and pair them up with beautiful sarongs, coverups or kaftans.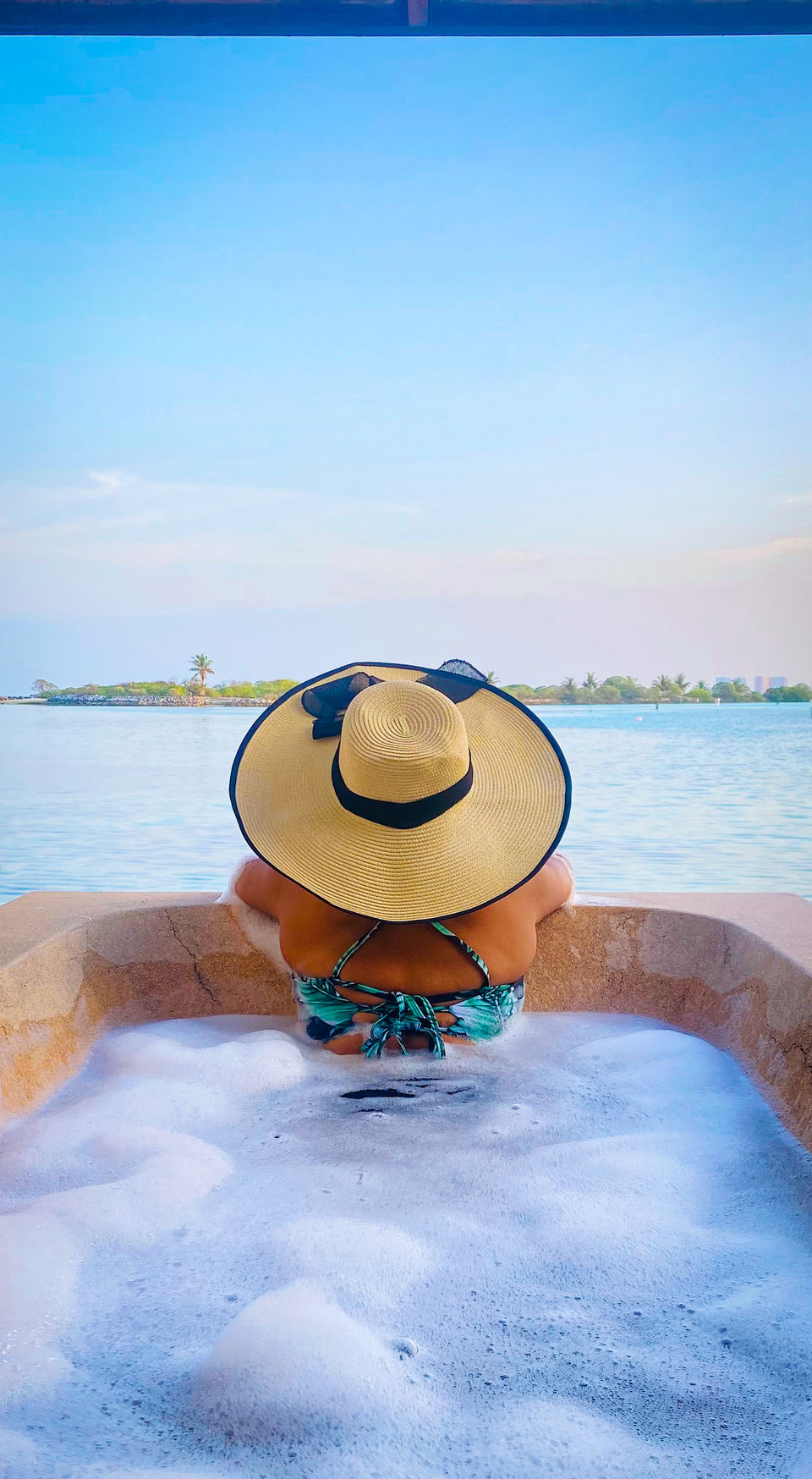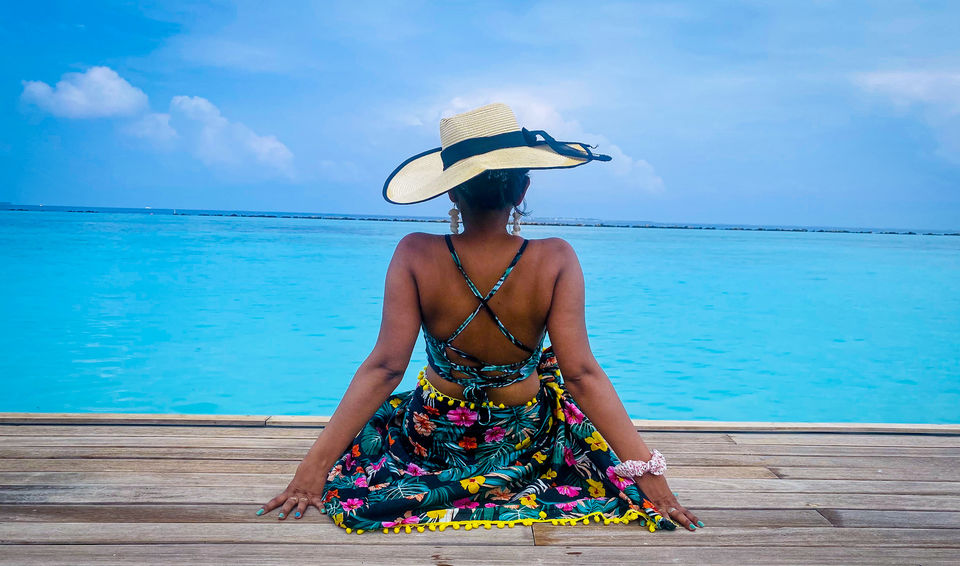 Summer Tops and Denim for the casual times
Denim shorts and summer tops can be your best pick for casual lunches or breakfasts. You can even wear them over swimwear.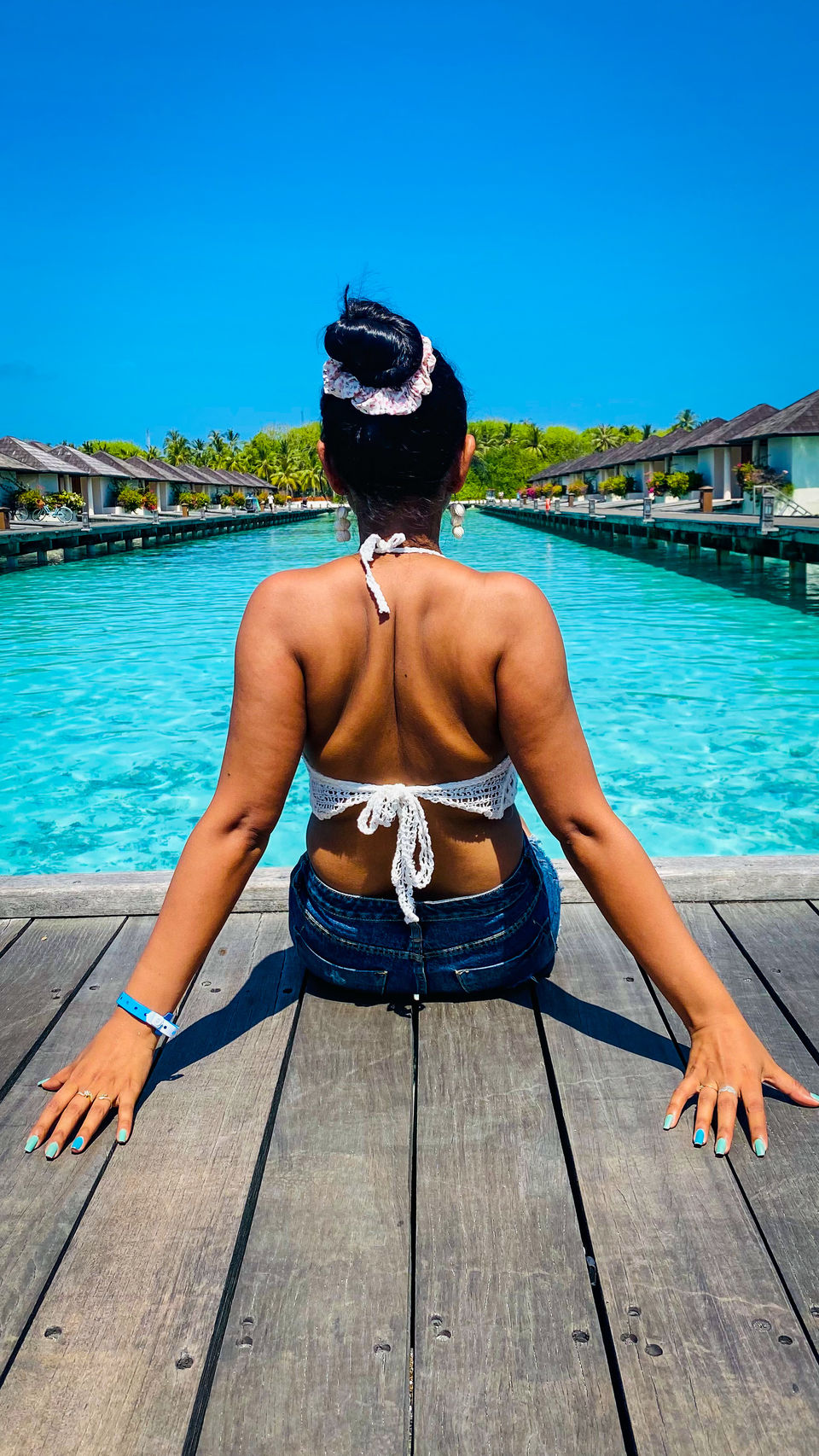 A sunhat goes a long way
The weather gets hot on the white sand beaches of the Maldives, so it is advisable to wear a sunhat. It protects you from the scorching heat and provides a beautiful travel look.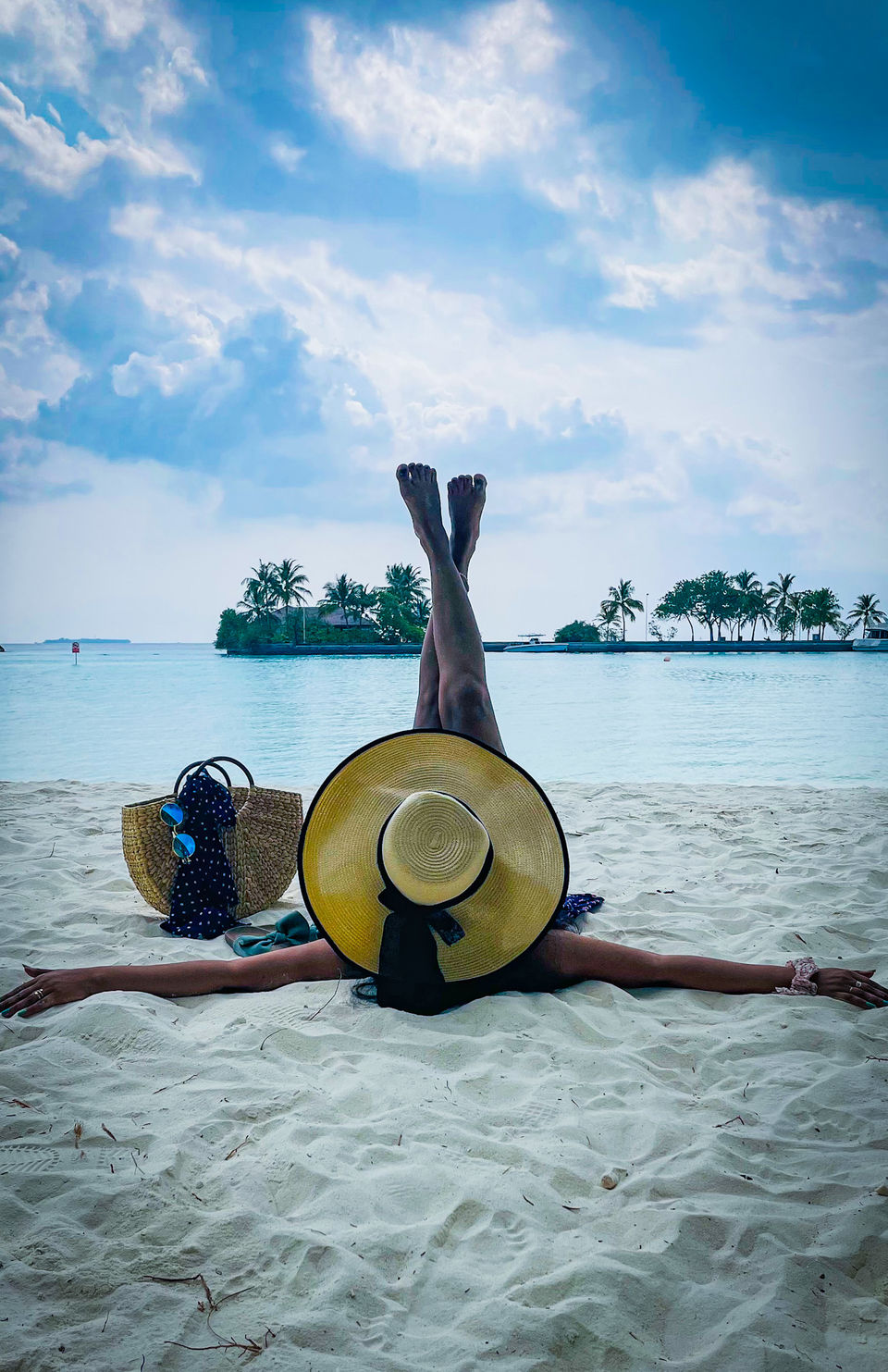 Accessorize your look in a minimalistic way.
The weather in Maldives is too hot to wear jewellery, so accentuate your look with a variety of soft scrunchies, tropical earrings, tropical flowers, tiaras, anklets etc. The minimal accessories can make your tropical look complete.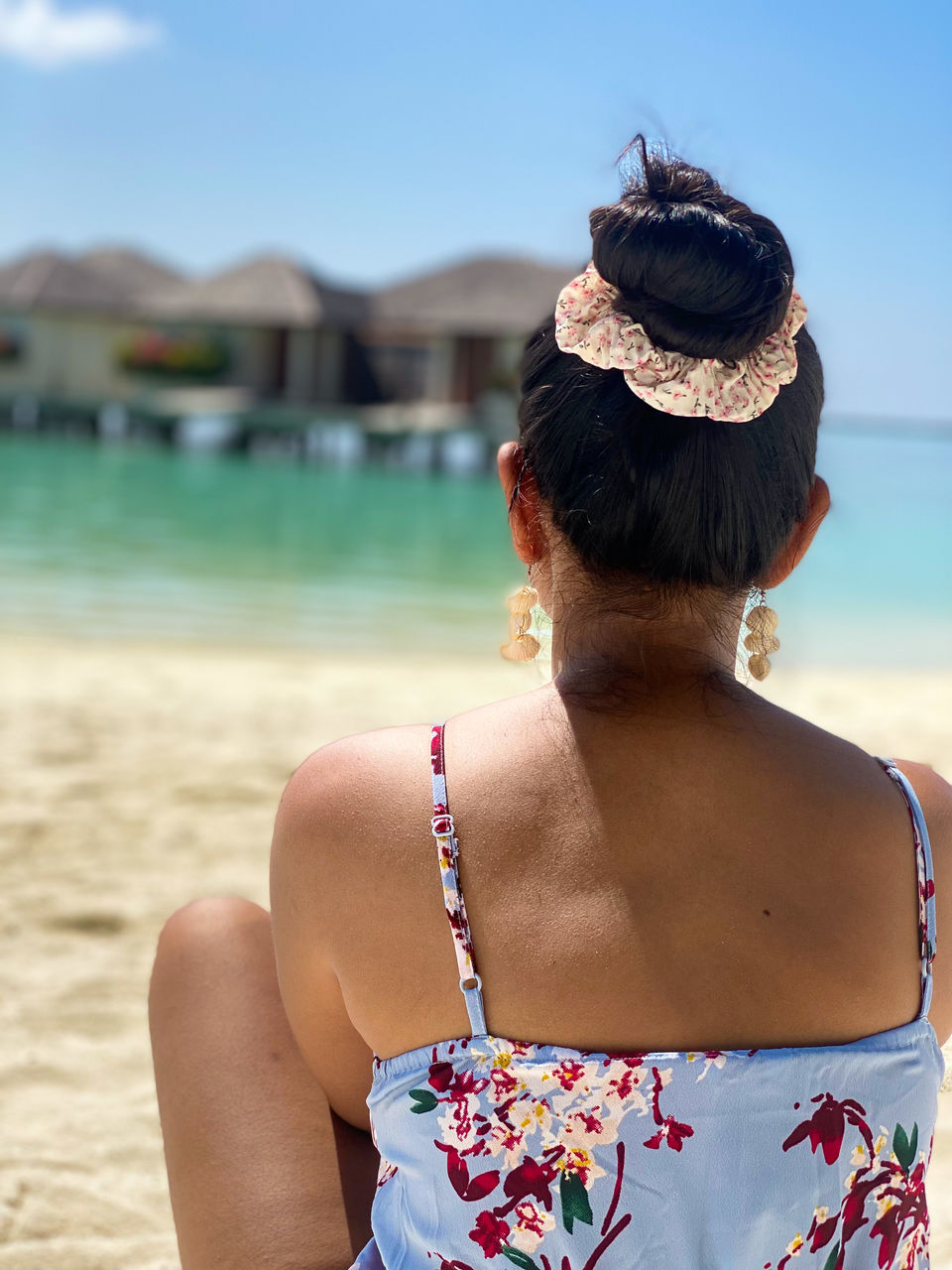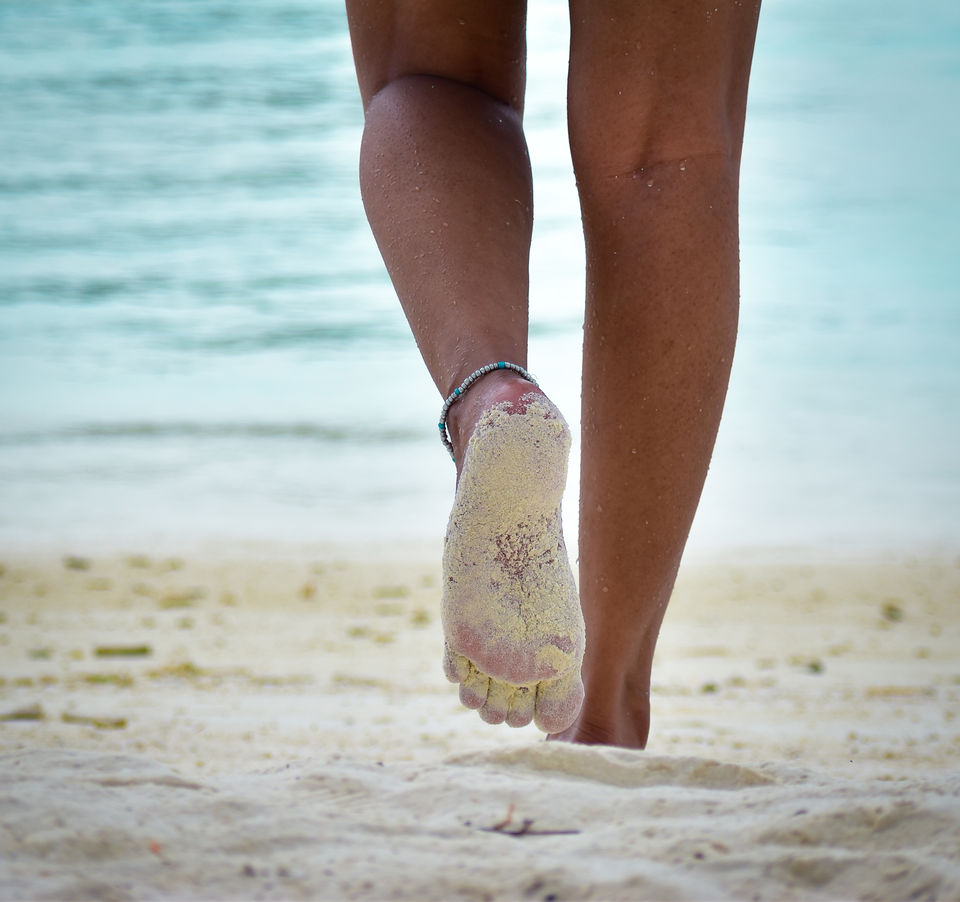 Jute Beach bag to complete the tropical vibe
Pack a beautiful beach bag to complete the beach look. It should be big enough to carry all your beach essentials, so you don't have to go back and forth to your villas or rooms.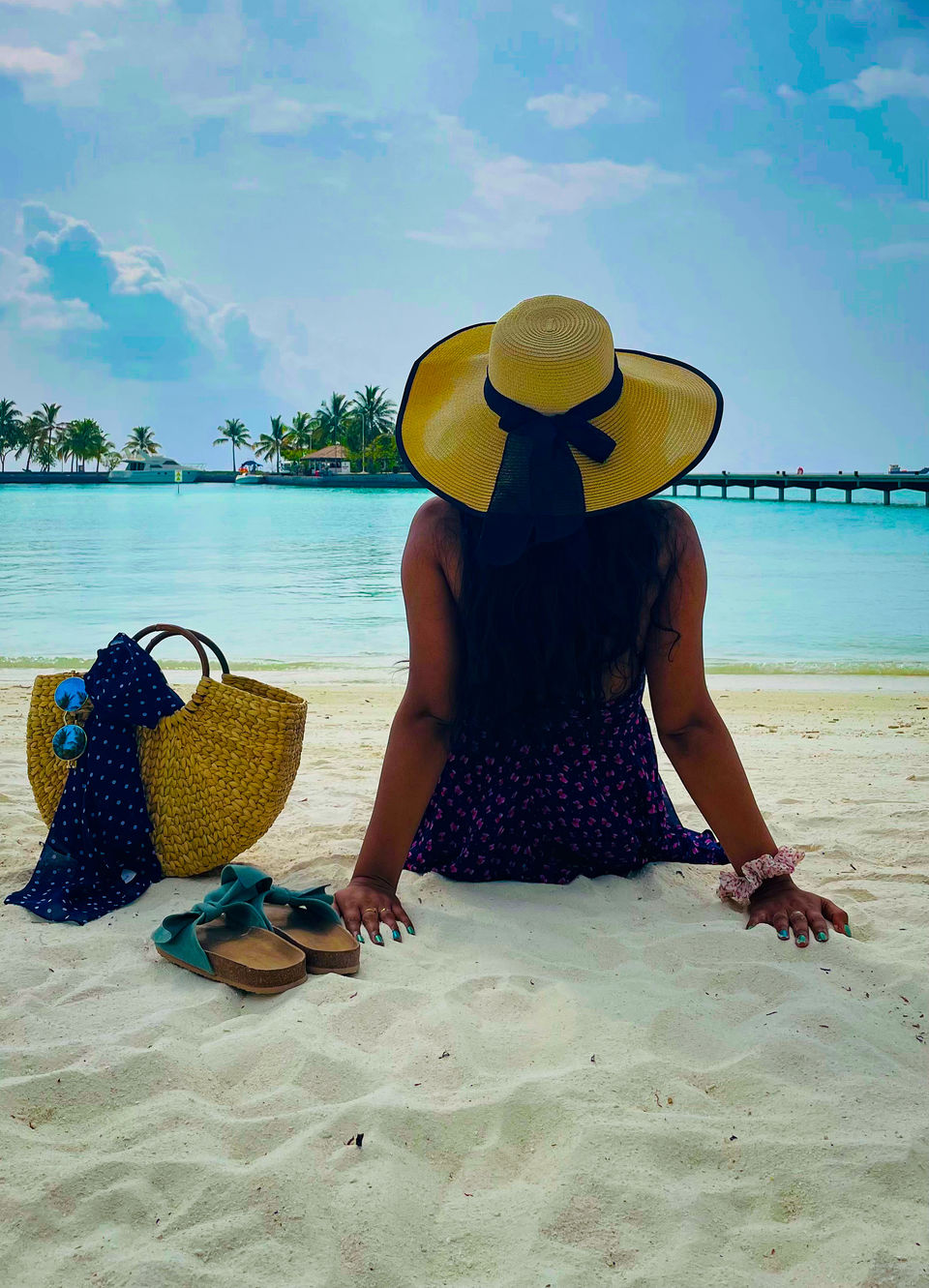 Colourful sunglasses to make your eyes shine
Carry multiple pairs of sunglasses to enhance your look and protect your eyes from the sun.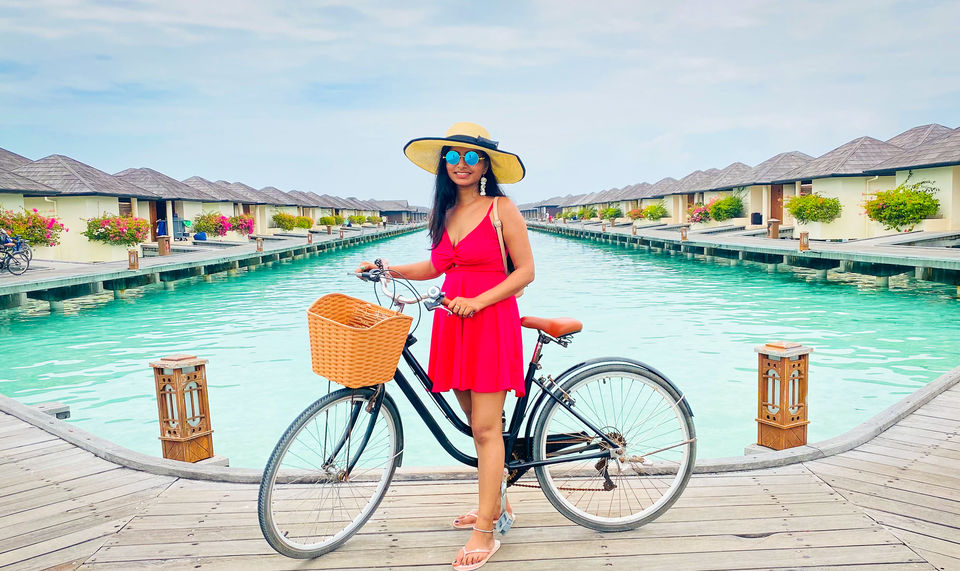 Flip-flops and sandals to go
When it comes to shoes, you can pack very light. Pack your cute flip-flops and a pair of sandals for your dresses. You can carry one pair of sneakers for the transit if you want.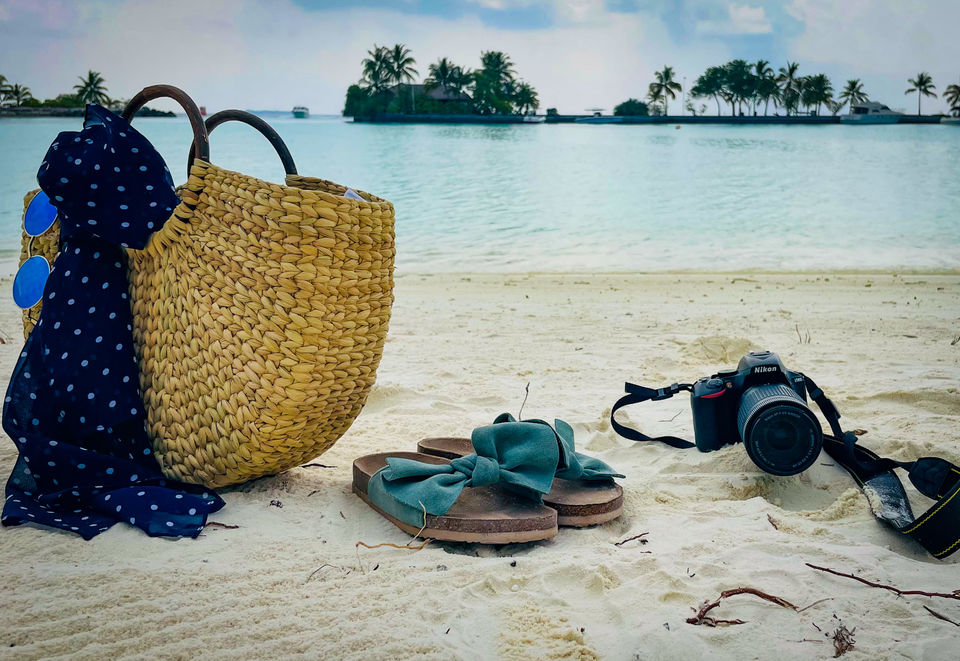 Yoga or Gym wear
If you are fond of daily yoga and gym, you can carry your yoga pants or gym wear. You can use a gym in the resort, and you can also join beach yoga classes on most islands.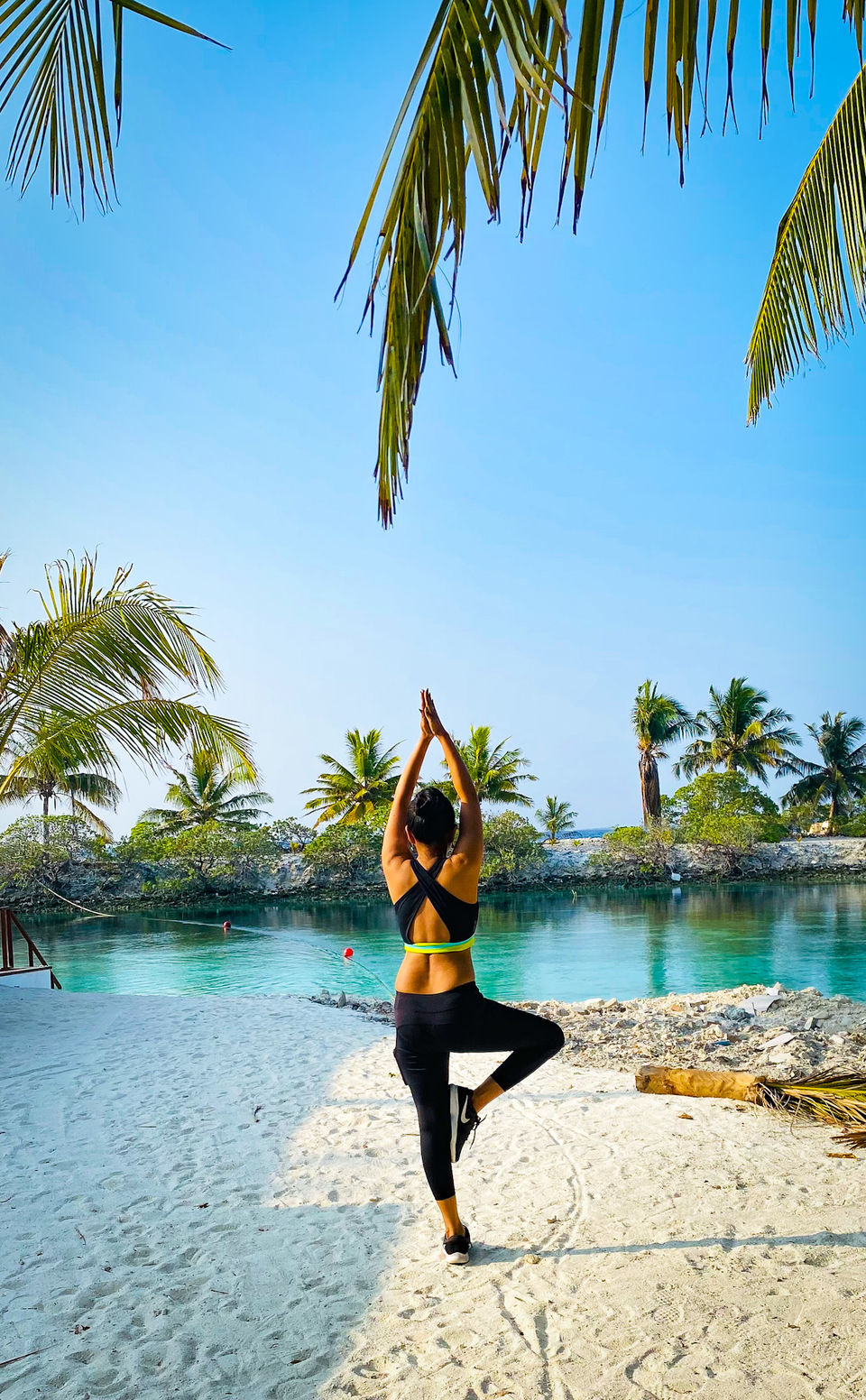 Must Pack Items List -
1. Sunhat
2. Sunscreen cream
3. Sunglasses
4. Beach Bag
5. Flip flops and Sandals
6. Beachwear
7. Summer Dresses
8. Evening Dresses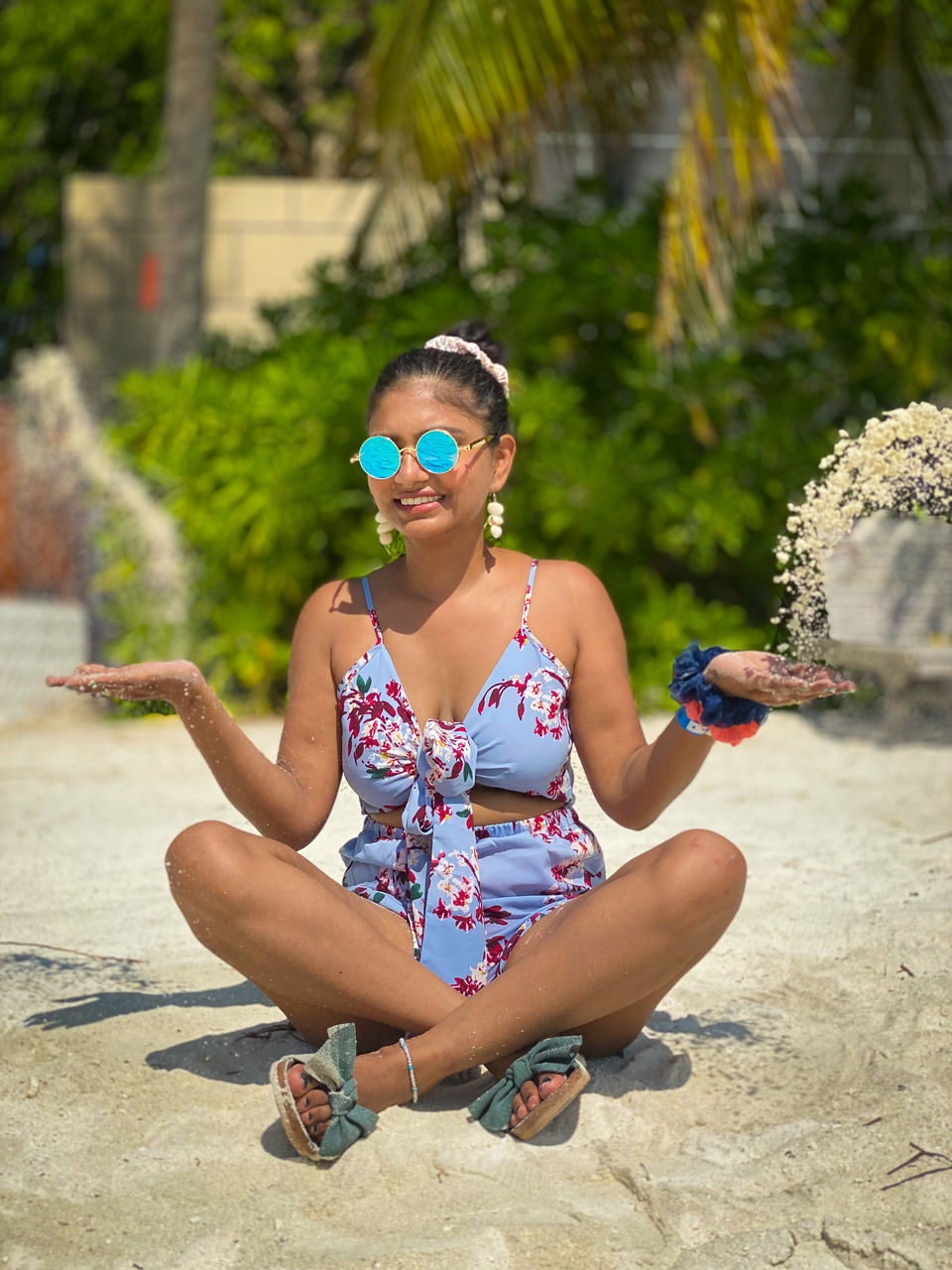 Maldives is the ultimate getaway, but there is a difference between staying on a private island or a local island. It is crucial to remember that you need to cover up if you're staying at a local island, as people are more conservative there. For the transit from the airport to the islands, you will need to travel by seaplane or ferry, so it is advisable to carry a light shawl or denim jacket as it is very breezy.
I hope this guide will help you in packing for your dreamy vacation. To make it easier, you can buy the outfits listed here from Myntra. Feel free to connect for more information.
Let us know in the comments section below, which is your favourite outfit?
Love, Laugh, Live and Travel!
For more travel inspirations and stories follow me on Instagram @trawheeling.
Ready to travel for free? Earn credits and redeem them on Tripoto's weekend getaways, hotel stays and vacation packages!