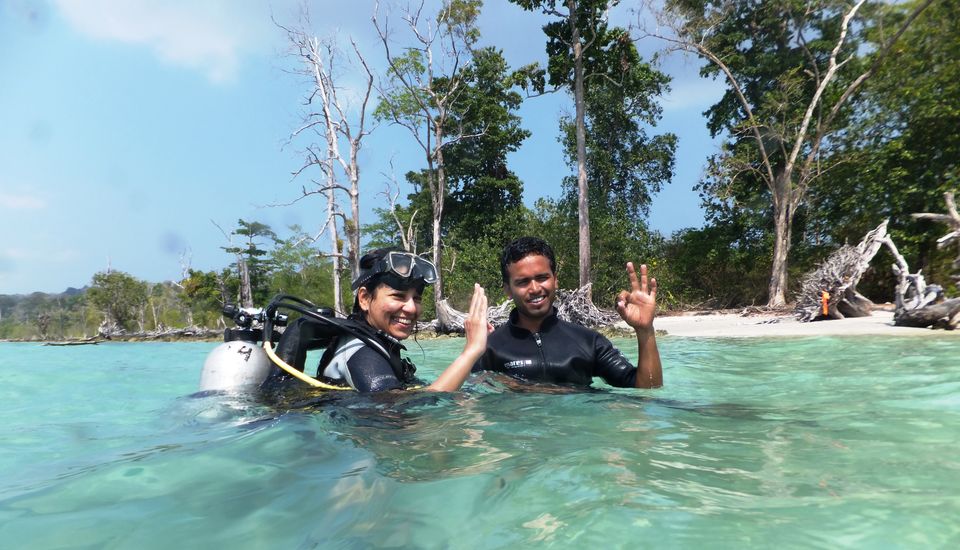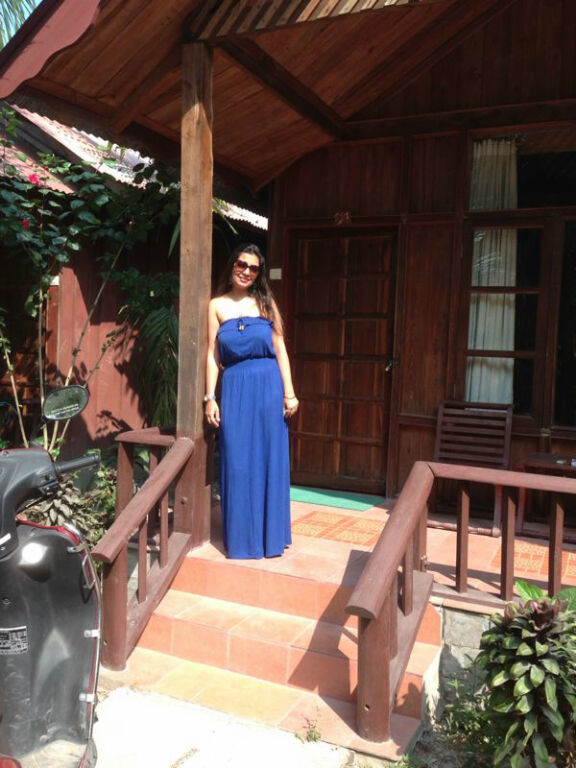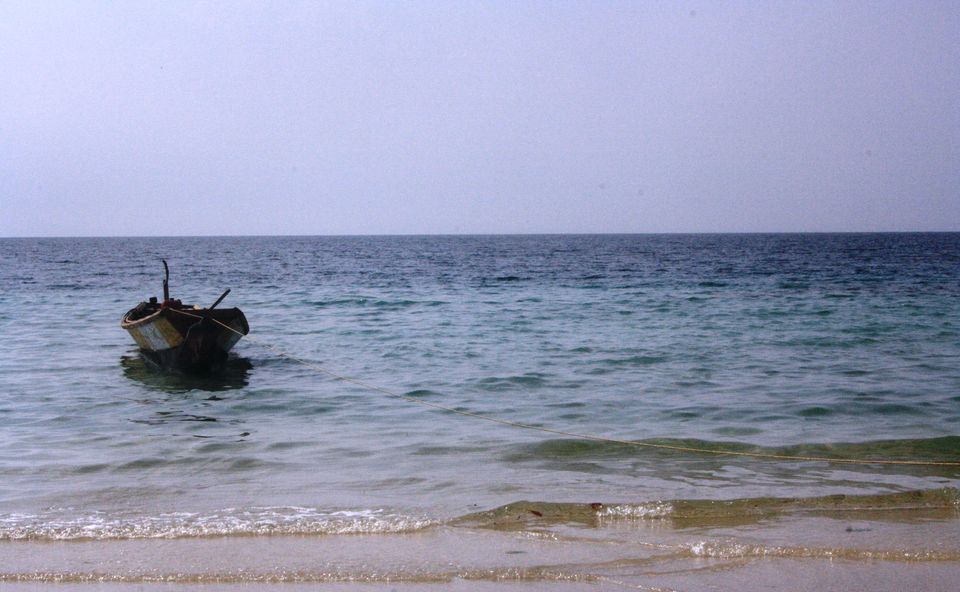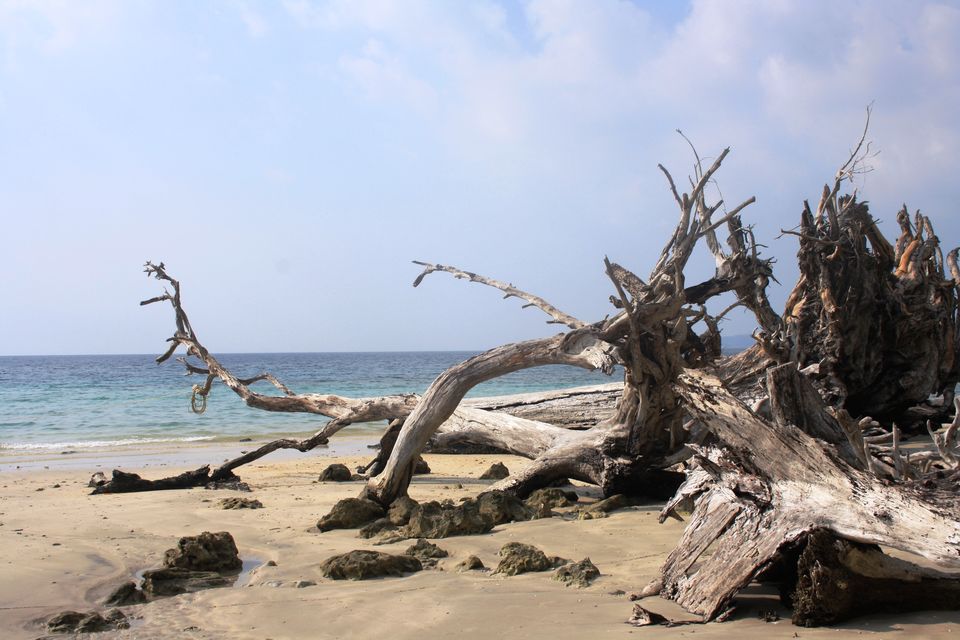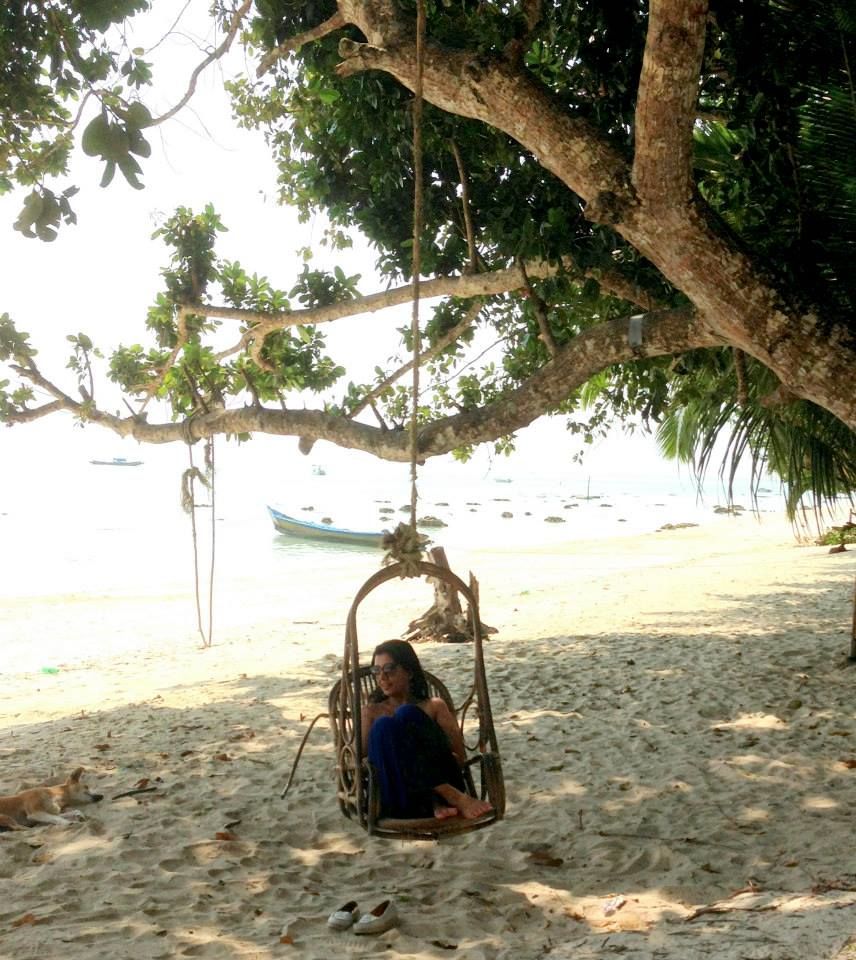 My recent trip with my cousin was a quick getaway to the most stunning Andaman & Nicobar Islands. Situated in the east of India in the Bay of Bengal, the Andaman & Nicobar islands, popularly referred to as the 'Andamans' consist of 572 islands, only 36 of which are inhabited. A visit to this part of India needs more than just a couple of days as significant time may get spent traveling between destinations. Our journey originated in Mumbai, with a flight to Kolkata that takes about two and a half hours.
Kolkata to Port Blair, the capital of the Andamans is another two-hour flight. Direct flights are available from Kolkatta and Chennai only. An interesting option for those that have the time is to go via the sea. Ships are available from Vishakapatnam, Kolkatta and Chennai; however the frequency of the same is not very good and the voyage lasts four to five days. A word of caution to those exploring this option though, is that the ship is not a cruise liner and comes without any entertainment facilities. Also, the ship schedules are usually announced only a month in advance so this option may not be conducive for impromptu plans. We reached Port Blair mid-afternoon with a plan to stay one night before moving to Havelock, one of the popular islands in the Andamans, the next morning. Port Blair itself is a small city that sleeps early. While there are a few places that tourists usually visit, we chose to stick to my hunt for good fun and take long walks instead. The city is safe and the people, warm.
Port Blair to Havelock is another ferry ride that takes about two and a half hours. We traveled by Makruzz, a very clean and comfortable luxury cruise. Havelock is corridor-like island and is great for scuba diving. There are quite a few comfortable hotels with very basic facilities. If you're looking for facilities like wifi, forget it, you'll barely get any network on your cell phones. So, as long as you find a hotel with good breakfast and clean, hygienic rooms; you're good; since most of the day would be sent outdoors. Havelock has clean beaches with pristine, turquoise waters. While most beaches are known by numbers, beaches like Radhanagar and Elephant beach are also quite popular. You won't find many stalls in these beaches and the only things available are coconut water, bottled water and very few snacks. Diving is perhaps the biggest pull in this part of the world. There are several diving centers that offer courses for beginners as well as advanced ones that grant you a license to dive anywhere globally.
Since our visit was a short one and the advanced course takes at least three days, I opted for a single scuba diving session. Traveling within the island is best done on a two-wheeler as the roads are nice and a ride to areas like Radhanagar are stunning, providing great opportunities to explore the flora and fauna. I had my maiden diving experience in Elephant beach that was once famous for several elephants that roamed here, some of which even swam in these waters. There are two ways to get to this beach – one is a boat-ride and the other is partly by road, followed by a half-hour trek. The latter is a more fun, active option. It's important to plan your visit here as the beach closes at 3:00 pm owing to sea conditions for return journeys. There's a high likelihood that you'll have to waddle through knee-deep water towards the end of the trek due to high tide. For my diving, I had to undergo ten minutes of training in shallow waters to acclimatise myself with all the equipment. While some of it can look intimidating, especially to someone like me with a little breathlessness, the training itself puts you completely at ease. The instructors are nice and once down, the ocean world is like a parallel universe. A typical diving session lasts about forty five minutes, however, I had the opportunity to stay down as long as I liked given that there were few other takers that day.
My experience in the deep is singularly my most cherished one to date. The corals are stunning, the variety of fish is huge, and the colours you get to see are vibrant and almost unimaginable. One doesn't need to know how to swim and the feeling one gets once down is often that of floating. There are other water-sports like snorkeling and ocean walk as well. The 2004 tsunami left these areas devastated and a lot of the natural elements have still not recovered, even a decade later. The two days at Havelock were also largely spent walking and tucking in some great food. The temperatures were on the higher side and the air, humid. With little time and the rush to have to get back, we opted for a government-operated ferry back to Port Blair. No air-conditioning, no luggage support, untidy and overcrowded. This was still a breathtaking ride back nonetheless, what with us having secured metals steps as our seats along the side decks of the boat, have clear views of the ocean and a cool breeze hitting us throughout. Another overnighter at Port Blair with a heavy sea-food dinner and a couple chilled beers was the final leg of our visit. Then the same routine back to Kolkata and from there, finally back home to the baycity.
Quick tips
• Good time to visit – Jan to May with clear, sunny skies and great diving conditions
• Carry cash. There are only a few ATMs and most places don't accept cards
• Plan your travel dates and ensure you account for time spent getting to various destinations
• Carry your own alcohol
• Carry lots of sunblock and a hat
• Try to keep at least a week to ten days for a visit here