This is a continuation of the trip report : Emerald Isles Trip Report (Part 1) - South Andamans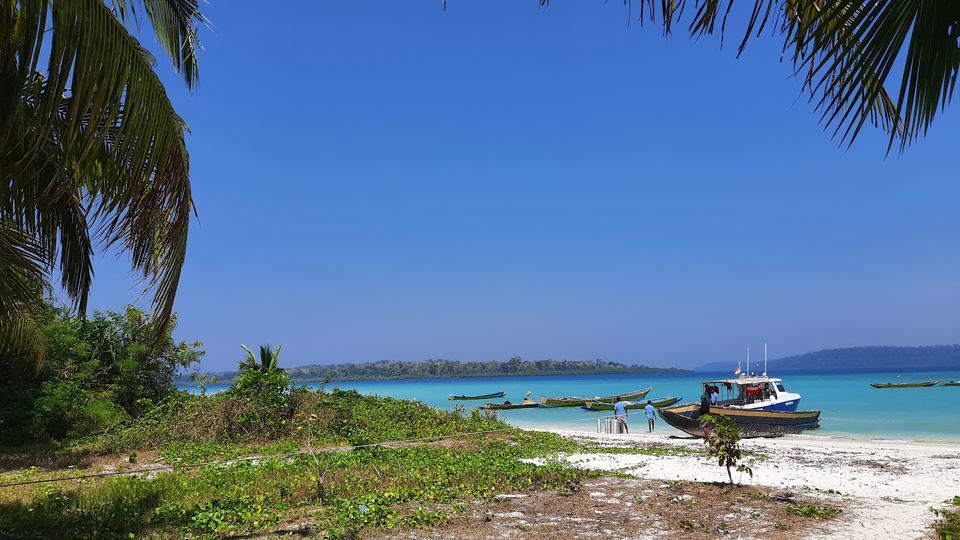 Havelock and Neil (renamed Swaraj Dweep and Shaheed Dweep respectively) islands are the most popular tourist destinations in the Andamans, outside of Port Blair. They are just a short 2-hour ferry-ride from Port Blair. While there are about 4 state-run ferries to these islands everyday (during the peak season), getting tickets is a hassle. There are pricier and more comfortable private boats. Makruzz is by far the most reliable among the private operators.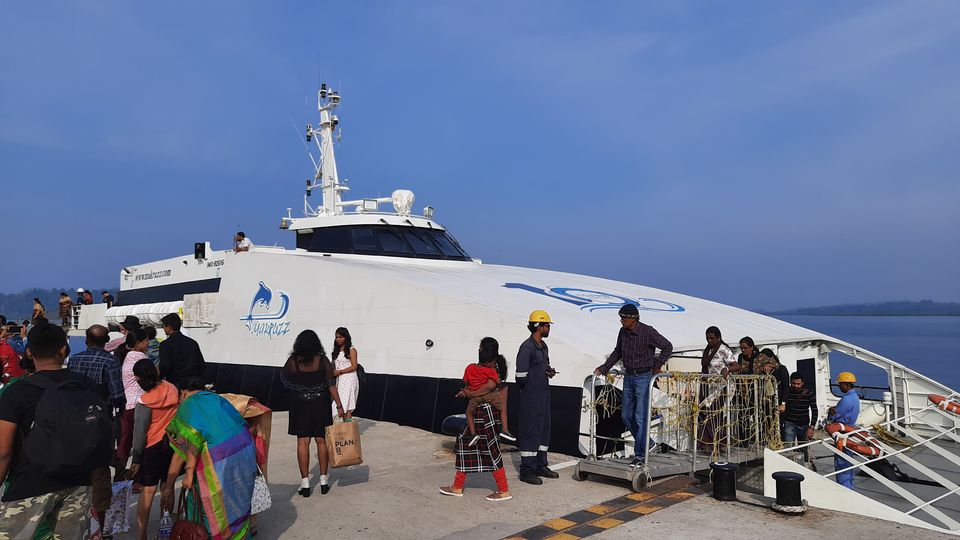 No doubt these two islands have become tremendously touristy thanks to their proximity to Port Blair but there is no denying their charm.
Havelock (Swaraj Dweep)
Havelock is the bigger of the two islands and has nicer beaches, tons of eating places and an array of dive shops. It has a very south-east Asian vibe to it. Alas, the most popular beaches may be beautiful but the crowds thronging them are a put-off. However with a little bit of effort it is still not too difficult to find a secluded, lovely silvery strip of beach for your rendezvous with nature. The best way to get around the island is to rent a bicycle or a two-wheeler. Note that you will not get safety gear such as helmets, headlights etc., so it may be a good idea to carry your own if you plan on renting a bicycle.
Radhanagar Beach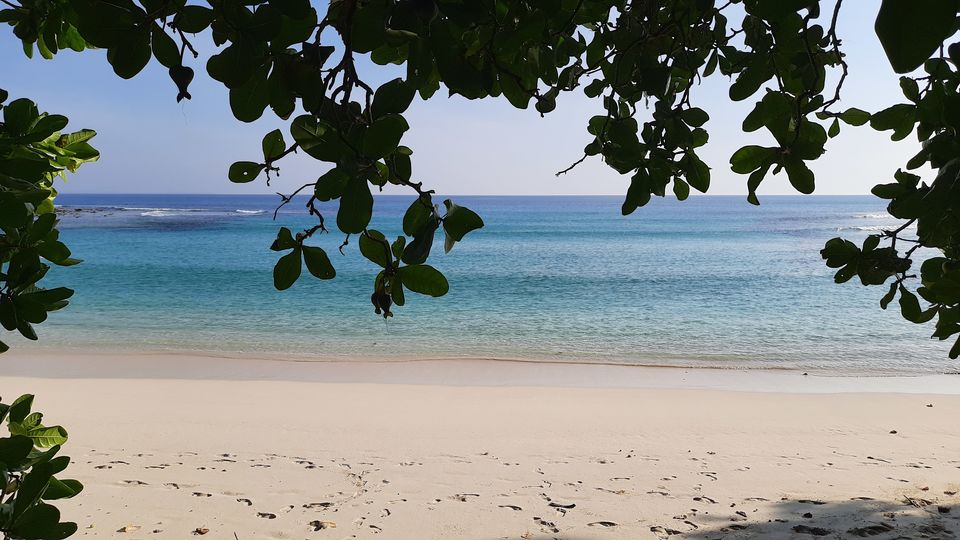 Situated on the south-western part of the island, Radhanagar is clearly the most famous beach on Havelock. And rightly so! The vast stretch of silvery sand, emerald-blue crystalline waters, and the verdant forest skirting the beach are a sight to behold. This beach is famous for sublime sunsets. Sadly, it does get a tad crowded with package tourists.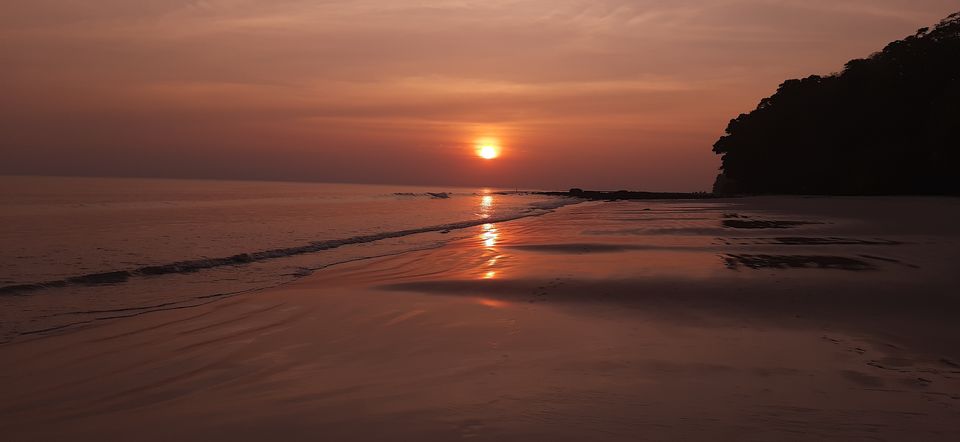 For enjoying comparable beauty but in seclusion, it is worth hiking to Neil's Cove, a tiny lagoon further west of Radhanagar. One can walk westwards along Radhanagar beach and cross the rocks at the edge of the beach to get there. But I would recommend taking the trail through the littoral forest abutting the beach. The start of the trail is just beyond the lockers near the entrance to Radhanagar beach. The walk should take about 30 to 40 minutes. There are warning signs asking people to keep off but nobody seems to care.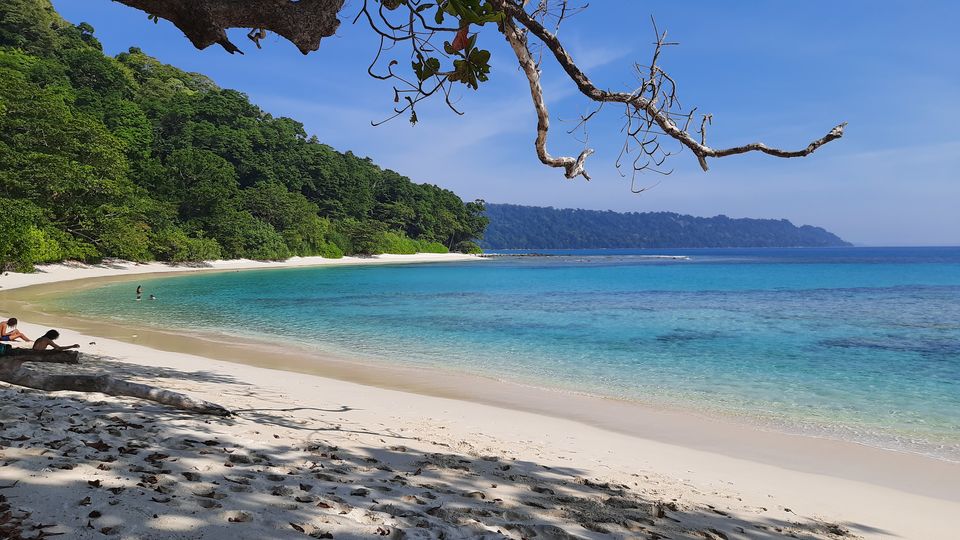 Kalapathar
The other famous beach is Kalapathar at the other end (North-east) of the island. The beach gets its name from the black rocks present all over the beach. It is not a great place for swimming due to the presence of rocks but it is famous for brilliant sunrises.
Beach 3
This is a quiet beach that is often ignored by tourists. While the beach may not be that expansive, the views are brilliant from here. Many diving outfits operate from this beach.
Not To Miss
A night-time kayaking session: you can do this even if you haven't done kayaking every before. You will be given a quick introduction to the basics of kayaking and off you will go on a short kayaking trip from the jetty to the nearby mangroves and back. The highlight of the session in the spell-binding bio-luminescence in the water. Algae present in the sea water emit light briefly when agitated - the movement of the kayaks and the paddles results in tiny specks of shimmering glow in the water. I went on the extremely pricey night kayaking trip with Tanaz Nobel, one of the most famous kayaking experts in the Andamans. But there are a few other operators who conduct these tours too. Choose anybody who gives proper safety gear, and whose tours are reasonably priced.
Hike to Elephant beach: The 2 km hike to Elephant beach starts from a point on the road from the jetty to Radhanagar, about 2 km before reaching the beach. The lovely trail through a dense, unspoiled jungle is fairly easy but is only do-able at low-tide and when it has not been raining heavily. Tall native trees such as gigantic gurjans and padauks and the birdlife in the forests will leave you awe-struck.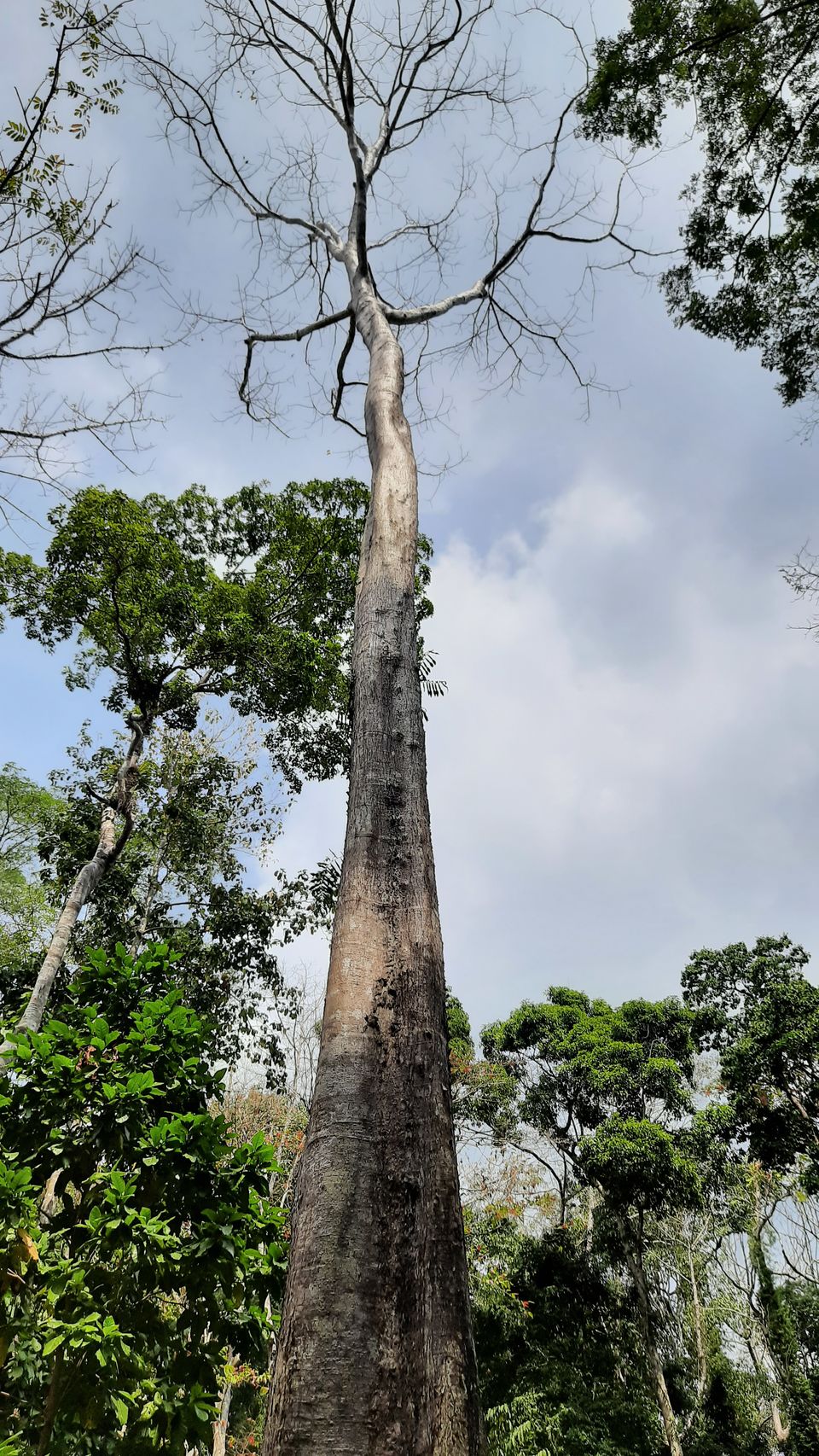 The last stretch of the trail once you descend and emerge out from the forest is quite swampy and gets completely flooded at high-tide. Elephant beach is famous for water sports. It can get quite crowded with day-trippers who get to Elephant beach by boats.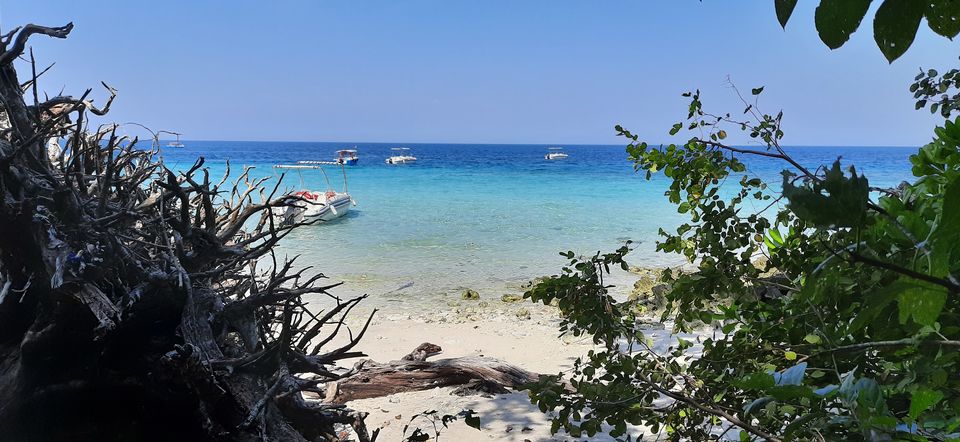 Snorkeling and SCUBA: Havelock is chock full of dive shops who can organize diving or snorkeling sessions. I have heard very good things about Ocean Tribe but there are other reliable operators too.
Neil (Sahaj Dweep)
The much smaller sibling of Havelock has a tranquil, laid-back village feel to it. This tiny island is almost completely flat, which makes it perfect for getting around on bicycles. The beaches are not as grand as in Havelock but if you are looking for a few days of peace and quiet in an idyllic, seaside place this is the place to visit. The locals who are mostly Bengali settlers from Bangladesh are a warm, friendly lot.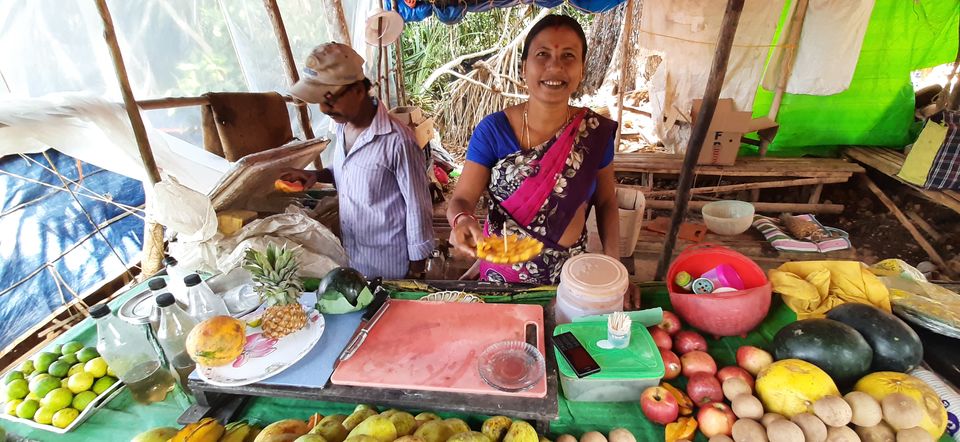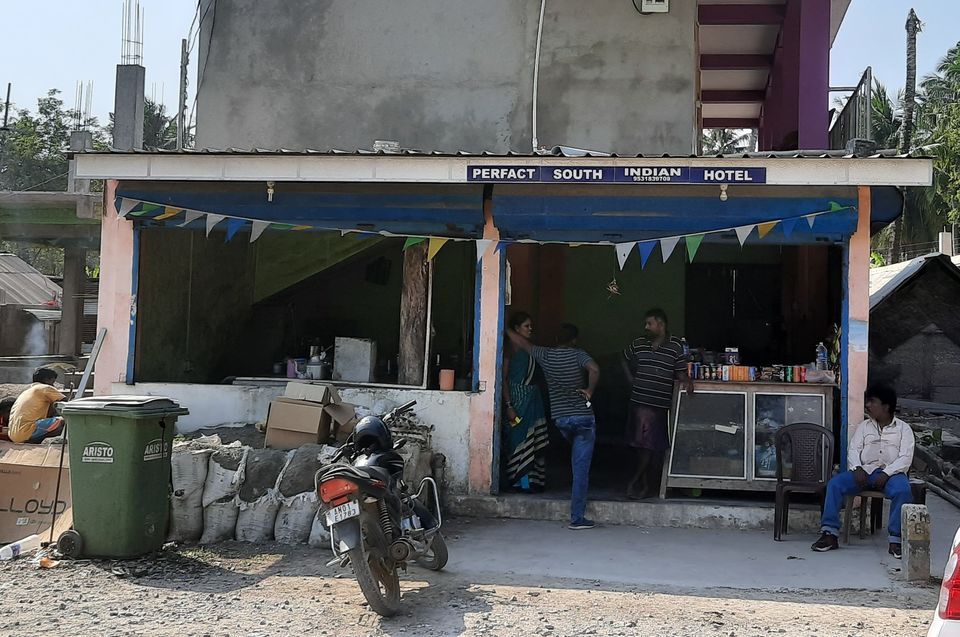 Laxmanpur Beach
At the western end of the island is Laxmanpur, the most popular of the beaches on the island. I believe if you are luckly, you could spot dugongs here. The beach is supposedly a good place for snorkeling and for watching spectacular sunsets.
Laxmanpur Beach 2
This beach almost completely disappears at high-tide! There is an impressive natural rock bridge formation here which is only accessible at low tide.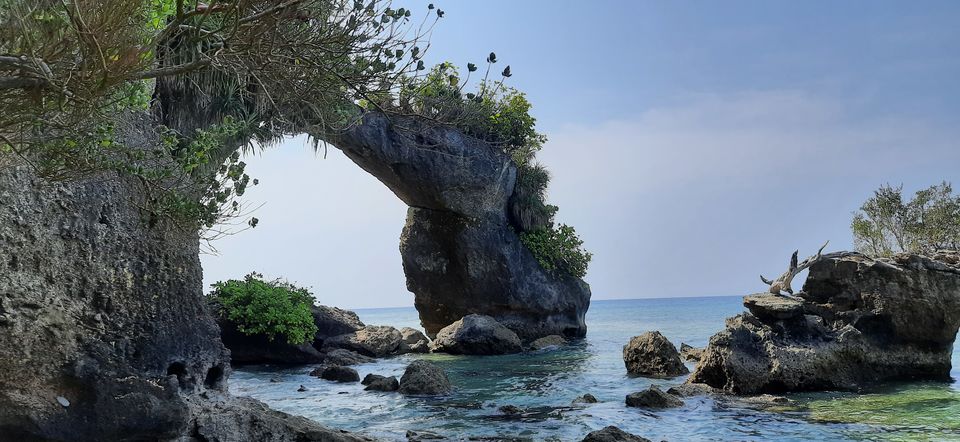 Sitapur Beach
Situated on the eastern side of the island, this beach is a good place for seeing the sun rise, and for going for walks on the sand.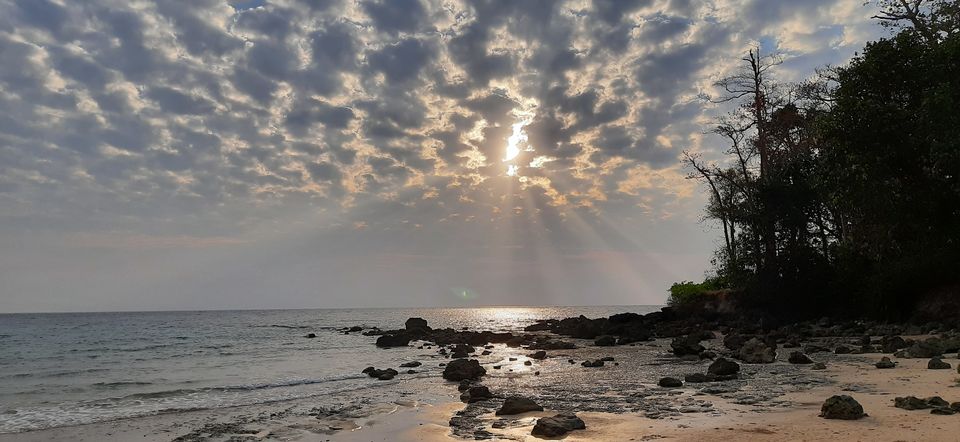 Ramnagar Beach
During low-tide, the numerous rock pools that emerge here are superb spots for snorkeling. This is the only place during the trip where I ventured into the water with snorkeling gear, and was amply awarded with sighting of corals of stunning hues, plants and a variety of colourful fishes.
Havelock and Neil are definitely must-see if you only have 4-5 days in the Andamans. It will be a delightful trip if you know what to expect and what not to - expect great beaches, water activities, some comfort etc. But for an edge-of-the world feel, you will need to explore middle and north Andamans. This is only possible if you have more time on your hands. You also need to have an adventurous streak in you! These far-flung places are not easily accessible, travel can be arduous, transport unreliable and accommodation and other comforts, mostly basic. Stay tuned for the next two parts of the trip report which will cover middle and north Andamans.
For offbeat trips in the Indian sub-continent and responsible travel, check out Outdoers India.