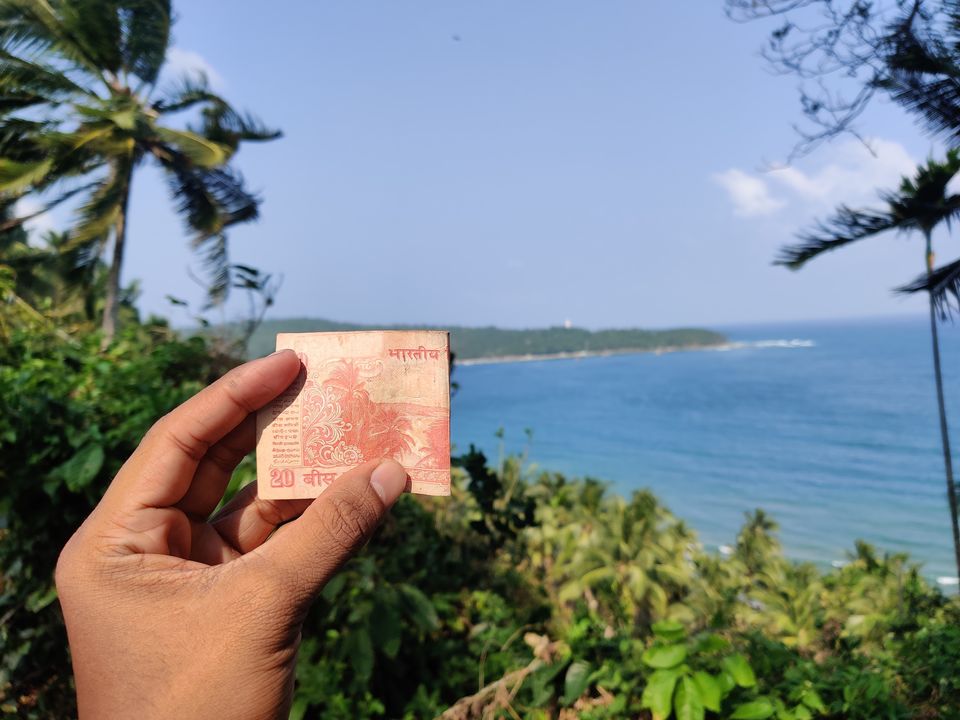 On a whole 7 days are sufficient to cover major places of Andaman Nicobar Island.. But to cover whole it would require Month.
Andaman has it all - beach paradise as well as Adventures treks.
The Andaman and Nicobar Islands today are a gathering of 572 close to remote locations, islands and rocks. Its magnificent backwoods and extraordinary verdure blow your mind. Over 86% of the islands' territory is under woodland cover, home to creatures like the spotted deer, wild hog, gecko, crab-eating macaque and pythons. Its flickering white sea shores are likewise settling homes to an assortment of ocean turtles.
Important things to remember:
1. Always carry cash expect for the port blair city you wont find atm at anyother place.
2. Carry Airtel or Bsnl sim cards and forget about uploading stories on insta and snap for few days, you wont have proper connectivity on islands.
3. If traveling by friends then hire bikes instead of car, if with family then you have no choice.
4. Dont Eat heavy breakfast or lunch before boarding cruise, Air might get Windy and your journey might get wavy.
I have covered port blair, havelock island and neil island along with night kayaking, scuba diving, trekking. here is how i have travelled
#1st Stop - Port Blair.
Port Blair is your doorway to the rich spread of magnificence and peacefulness that the islands have to bring to the table. Investigate its numerous historical centers, find the vegetation and the rich marine life or basically go for a walk at the Marina Park to appreciate the sweet ocean breeze. Stroll past the Japanese fortifications, enjoy water sports, find the island's high pinnacles, and get acclimated with the land's rich culture and variety. Port Blair is the best prologue to the Andaman Islands that one could expect.
Places to Explore
1. Cellular Jail
The Cellular Jail, (काला पानी) also known as Kālā Pānī (Hindi for Black Waters), was a colonial prison in the Andaman and Nicobar Islands, India. The prison was used by the British for the express purpose of exiling political prisoners to the remote archipelago. Many notable independence activists, including Batukeshwar Dutt, Yogendra Shukla, V.O. Chidambaram Pillai and Vinayak Savarkar were imprisoned here during the struggle for India's independence. Today, the complex serves as a national memorial monument.
Dont Forget to visit the night show it will give chills and goosebumps.
2. Corbyn's Cove
Surrounded by lush green palms, this happens to be one of the busier beaches in the Andamans. It's located right outside of Port Blair about 8 km. Many entertainment options like jetski and other water activities make it a popular destination amongst tourists. Enjoy a relaxing drink with your friends at the beach facing the cafe when you are here. The blue benches lining the area make for a great seat to enjoy the view
3. Mt. Harriet
Mount Harriet National Park is a national park located in the Andaman and Nicobar Islands union territory of India. The park, established in 1969, covers about 4.62 km2 (18.00 mi2).[1] Mount Harriet (383 metres (1,257 ft)[2]), which is part of the park, is the third-highest peak in the Andaman and Nicobar archipelago next to Saddle Peak (732 metres (2,402 ft)) in North Andaman and Mount Thullier (568 metres (1,864 ft)) in Great Nicobar.[3]
The picture on the back side of ₹ 20 note is taken from Mount Harriet National Park. The park is named in commemoration of Harriet C. Tytler, the second wife of Robert Christopher Tytler, a British army officer, an administrator, naturalist and photographer, who was appointed Superintendent of the Convict Settlement at Port Blair in the Andamans from April 1862 to February 1864.[4] Harriet is remembered for her work in documenting the monuments of Delhi and for her notes at the time of the Revolt of 1857 in India
If you are an adventurist, there is a 20km trek to lighthouse shown behind rs20 note. The route is from a dense tropical forest covered with snakes it is advisable to take a guide.
4. Chidya tappu
Andaman's Bird Island or Chidiya tapu is a carpet of rich mangrove forests that host numerous species of birds. This eco-park, at the southernmost tip of the South Andaman Island, is situated at a distance of 28 km from Port Blair, the capital of the archipelago. There are regular bus services from Port Blair to Chidiya tapu. Apart from being a birdwatching paradise, this place is also popular for its picnic spots, trekking trails and glorious sunset views. The biological park at Chidiya tapu, with its rich and diverse flora and fauna, is also a must-visit. One of the main attractions of Chidiya tapu is its Sunset Point. From here, you can get glorious views of the setting sun as it dips into the stretching Bay of Bengal. Chidiya tapu also has a mini zoo, which is worth a visit.
There is a short 1 hr trek where you hear peaceful sound of birds chiming. End of trek takes you toward an old lighthouse and to the peak of mountains which shows the view of endless sea...
5. Nightkayaking.
Kayak over the Andaman Sea after the sun has been an addon to my adventurous journey. I have book this by Tanaz. Experience the calm of the sea by the stars and learn about the galaxy. Spend two hours paddling in the backwaters amongst the Mangroves. Spot the north star from the Orions belt, indulge in star gazing and pointing out constellations and be enchanted by the glowing bioluminescence.
#2 nd Stop- Havelock Island
Havelock Island (new official name: Swaraj Dweep), the most popular island among tourists, is located about 70 km north of the capital city, Port Blair. Swaraj Dweep (Havelock Island) has white sandy beaches, blue waters, and some of the best diving in the continent. Havelock(Swaraj) has well-justified fame for being a wonderland for travellers. Laze around on its secluded beaches, or explore its dense and serene mangroves; swim among exotic corals while you indulge in scuba diving or go out there and explore the wilderness on long jungle treks
Places to Explore
1. Radhanagar beach
Radhanagar Beach is one of the most famous attractions in Havelock Island and the Andaman and Nicobar Islands itself. Commonly known as Beach No. 7, Radhanagar has been given the title of the best beach in Asia and the 7th best beach in the world by Time Magazine in 2004. The beach is also included in the Top 25 beaches in Asia by Tripadvisor's Traveller's Choice Awards in 2016.
Best time to visit is during Sunset. Enjoy local street food at the place- chat, fruit bowl, coconut water.
2. Elephant beach
Its a to go location for water sports enthusiasts. The beach offer jet ski, parasaling, scuba , snorkeling and many more. You can either take a speed boat to beach or trek for 30 mins through the jungle to reach the beach. wear shoes as the trail might be muddy.
3. Scuba - Dive india
the trip is incomplete with out scuba diving. i dived with Dive India as they are padi certified and they follow are rules and regulations that are required by PADI. You are safer underwater with more experienced divers.
4. Kalaphatar beach
The sea shore offers a dazzling difference of dark rocks against white sandy shores. Witness the remarkable conjunction of the two, alongside the fabulous perspective on the purplish blue ocean waters compensates for a striking sight. It is likewise the ideal site in Andaman for some thoughtfulness and genuinely necessary isolation, far away from the uninteresting and solid wildernesses of the city.
#3 rd stop- Neil Island
Known for its magnificent biodiversity, unexplored coral reefs, white sandy beaches, and tropical woodlands, Neil Island is perfect for a peaceful time off. This Island has an area of 13.7 square kilometers only. Given the flat landscape and the small area, can be explore through cycle but i i rented Sooty cause i didn't wanted end up getting tired to beaches.
Places to Explore
1. 3 beach - Bharatpur Beach, Sitapur beach and Laxmanpur .
Sitapur beach and Laxmanpur beach are amzaing as Sitapur beach being sunrise point and the other sunset point. both are amazing beaches one can sit on wood logs and watch the serine view bharatpur beach offers water activities, its also a jetty terminal one can visit at the time of arrival or depature.
We had amazing time reliving our childhood by making sand castle by the laxmanpur beach..
Neil Island is famous for its naturally shaped bridge-like rock also known as the Howrah Bridge. It has two living natural corals formed just like a bridge. The rock formation was called by the Bengalis who settled in the island in the early days and they refer it as the Rabindra Sethu and later called it the Howrah Bridge