Now Andaman Islands is an exotic beach destination in India to travel to. It is known for the white sand, blue waters, mangroves and tropical rainforests. Some of the islands in Andamans can be visited with permits only while some can be visited without permits and some are banned for tourists due to not so friendly tribe in that island. You can only get mobile connectivity through BSNL the best.
Places to visit in Andamans
1. Port Blair
Port Blair is the main city in Andamans. It has a lot of museums, which can be skipped. I would suggest one to visit Baratang where there are caves and you can also spot the Tribal Andamanese there. Must visit places in Port Blair are Cellular Jail during the day time as well as for their amazing light and sound show which potrays the life of Indian freedom fighters at the time they were prisoners in the jail.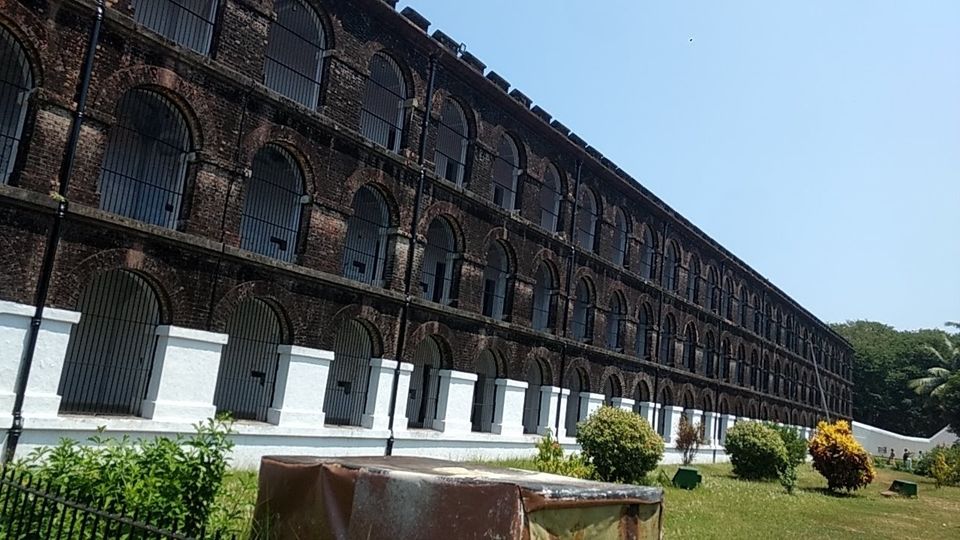 The sunset at Chidiya Tapu is beautiful and a calming and soothing feel after the city life. There is a Ross Island near Port Blair which can be visited for 2 hours. Ross Island is the remains of the time Britishers had their forts and offices in Andamans. The Corbyn Cove Beach is the famous beach in Port Blair with a shopping market and some eatery stalls buy the beach.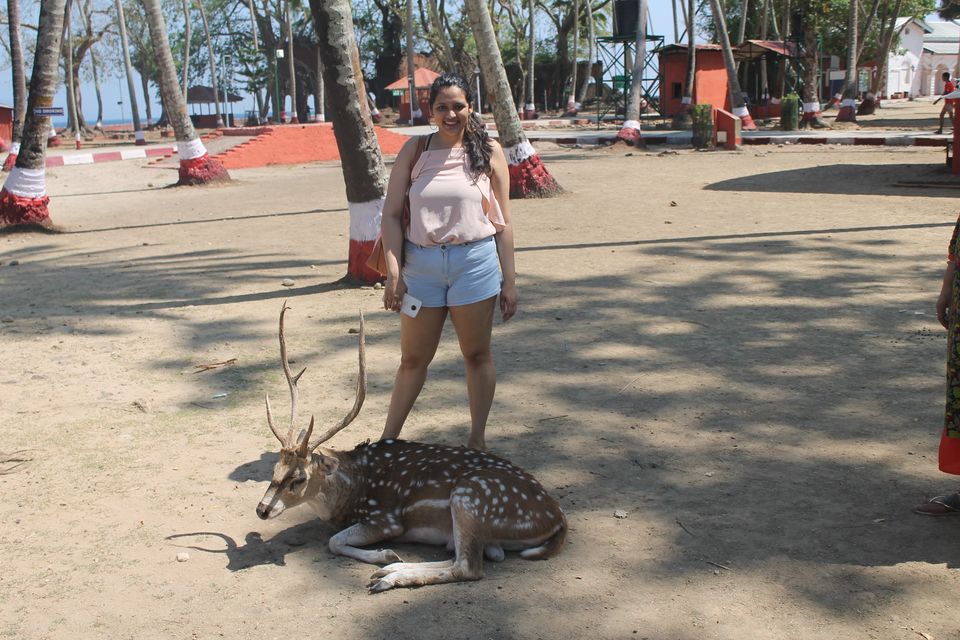 2. Havelock Islands
Havelock Island is the place to escape. It is the calm you need on your vacation. It is a small beautiful island. You can travel to Havelock Island by the means of tourists ferry or ships which takes about 2 hours from Port Blair. There is nothing much to do there other than visiting two of the most beautiful beaches that is Elephanta Beach and Radhanagar Beach.
Elephanta Beach is popular for the clean blue waters and water sports that are held there. The water was so clean there that i did not want to leave the sea. You can visit the beach only for a few hours. Radhanagar Beach is famous for its sunsets which are heartwarming and the waves are higher than other beaches.
3. Neil Island
Neil Island is a very small island which a few beaches and the famous Natural Coral Bridge. Around the Coral Bridge, the beach is full of corals and fishes in the corals. The area is a little slippery but the sunset there is also beautiful. Sitapur Beach and Kalapathar Beach are two famous beaches in Neil Island. Sitapur Beach for sunset and beach market for shopping and Kalapathar beach for some sunrise and early morning dose of coffee or tea. There are also some eatery stalls by the Sitapur Beach.
Food
There are many restaurants in the main city and in Havelock Islands. My favorite restaurant was the food from Fortune Bay Isand Resort in Port Blair and in Havelock, I loved the food in my resort Havelock Island Resort and from a cafe called Something Different.
The breakfast spread here is the best. The view from the bar and restaurant of this resort faces the picture of the lighthouse on the 20rs note.
The Havelock Island Beach Resort has a private beach surronded by mangroves and they also host scuba diving there. The hospitality of this resort was exceptional.
This resort was not as good as the others but had a private beach, so i was sold. The rooms were average, the hospitality was good and food was also good.
Best Time To Visit
November to Mid-May
How to Reach
You can fly to Port Blair from Delhi, Mumbai, Bangalore, Chennai or Kolkata. There are direct flights to reach Port Blair and the best part being they are early morning flights. To travel to other islands in Andamans you take tourist ferry or ships.
Andamans was earlier known as "KALA PANI" since there was not much of a civilization there at the times Britishers ruled India and it was used as a place for punishment, where individuals would be left to survive or die, for those who do no obey the orders of the Britishers.