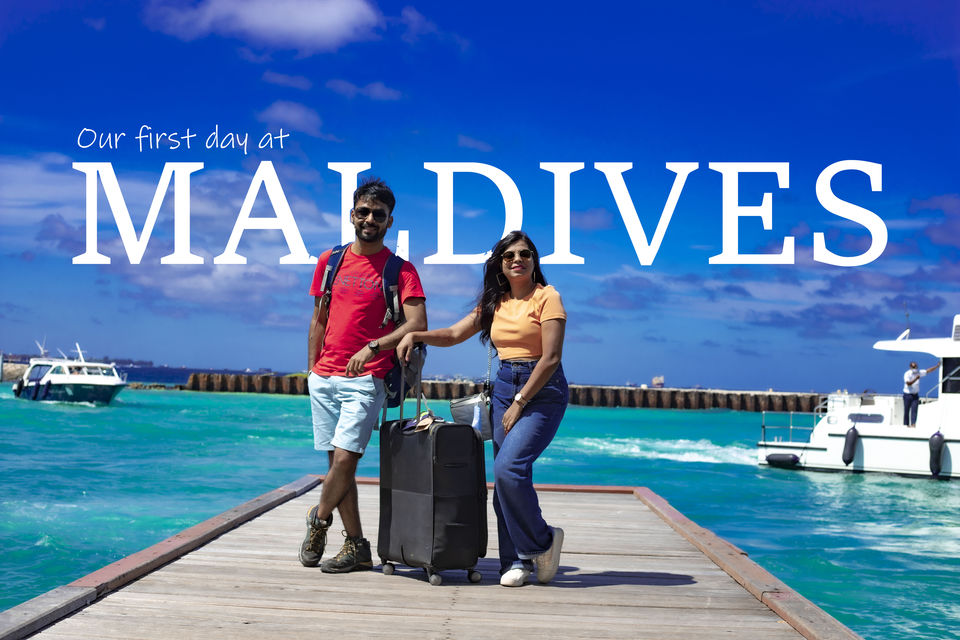 Maldives has always been on my hotlist but never turned out into reality. But I never wanted to stereotype my honeymoon trip by visiting Maldives. I was quite clear with the fact that I would go anywhere but Maldives for my honeymoon, while destiny had some other plans. Right when we were making plans for the honeymoon, India was hit severally by the 2nd wave of Covid which resulted a ban on Indian travelers in almost every country in the world (except Maldives).
So here it is- a honeymoon trip planned by destiny to one of the most beautiful countries in the world. For a change, this was purely an unplanned trip and thus has its own flavors. In this BLOG I take you along for a journey to our first day at Maldives where we'll explore parts of the Maafushi island.
Travel time: Kolkata to Male via Bangalore- 7 hours
From Male to Maafushi we took a shared speedboat. It costs $20/head which is a fixed rate. It is better to inform your hotel about your arrival and ask them to arrange the speedboat transfer. It will cost the same but more convenient for you.
Hotel: Triton Beach hotel, $26/night w/ breakfast
We booked standard hotel rooms in order to save a little and spend the saved money elsewhere. The room was decent and seemed to be quite value for money. Detail clip of the room is there in my Youtube VLOG.
Food: There are numerous options available in terms of cafe and restaurants in Maafushi island. Each one of them has their own flavors. But if you want to keep it pocket friendly you should avoid a-la-kart menu and go for buffet dinner. It cost around $12-15 per plate.
Activities: There are several counters offering a bagful of varieties of speedboat trips for snorkeling and exploring different parts of Maldives. You browse them on your own and choose the most suitable one for yourself. Make sure to book your trip a day prior, because on the day of journey they do not generally accept spot booking.
YouTube VLOG link- https://youtu.be/ucMX9Mju2vM