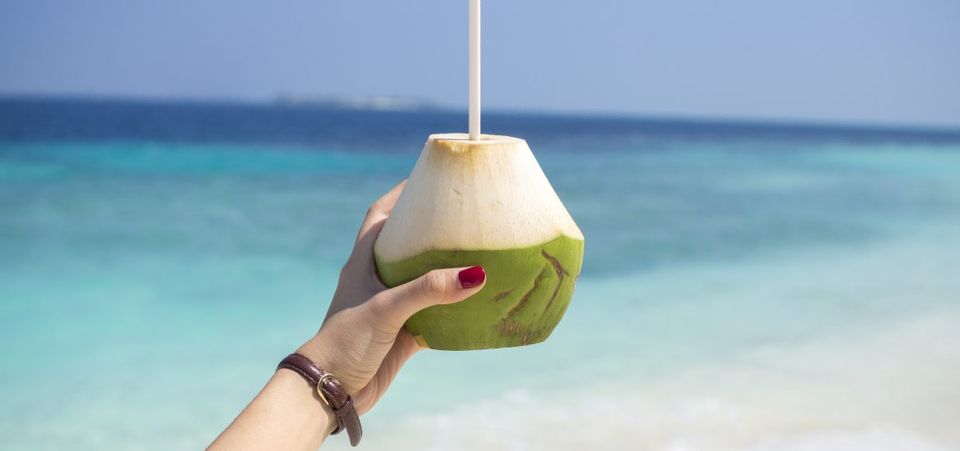 For as long as I could remember, the Maldives has always been the trip I wanted to reserve for my honeymoon. Not just because I'm a sucker for beaches, but also because the overwater villas there are so picturesque against the turquoise lagoons, it makes for such a great backdrop.
Most of us have the impression that travelling in the Maldives is exorbitant. Sure, an overwater villa easily cost $1000. Not to mention the water activities in the resort that cost around $100. Don't forget, you also have to take into account the transfer from the airport to the resort, which is easily a few hundreds.
What if I told you that you can travel on a budget in the Maldives, and yet not miss out on these overwater luxury resort experiences?
I spent less than USD1000 for my entire 5D5N trip to the Maldives from 6 to 11 January, at the peak of the tourist season (October to January), and yet still managed to tick off everything I wanted to do in the Maldives: * Visit an overwater villa * Dive in the open waters * Be mesmerized by the colour gradients of the beautiful Indian Ocean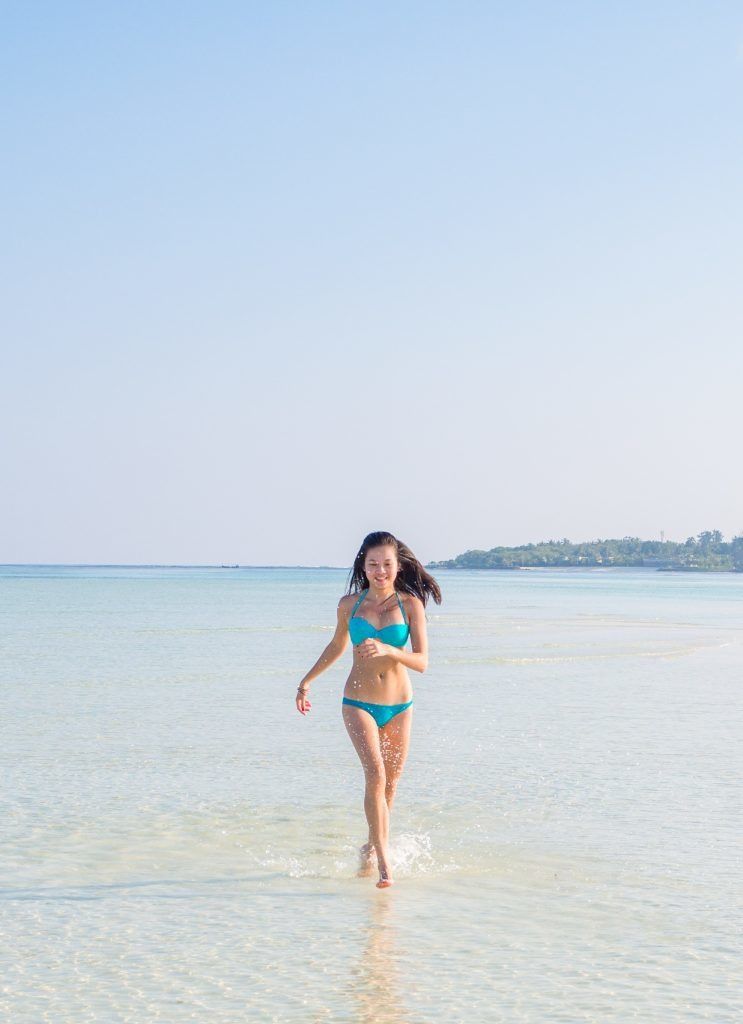 If you're living in Hulhumale, where the reclaimed island of Male city is and also the island where the airport is located, Haishal's Airbnb is a good choice. He is 100% credible, well-versed in English (he works in the hospitality industry), and he is patient in explaining all the logistics about getting to and around the Maldives. His room and toilet is a little tight on space though, but extremely convenient if you need to live near the airport since it leads you directly to the airport with a 24-hour public bus.
In Maafushi, we stayed at Kaani Village and Spa, one of the few hotels in Maafushi to have a pool, for SGD93 per night. We liked how our room faces the small stretch of pool, that when you open your room door, you can dive right into the pool!
Velana Hotel is another hotel we'd recommend in Maafushi. It faces the opposite end of the more touristy beach, but on the plus side you get to stay away from the crowd. They recently celebrated their 1st anniversary, so their rooms are still very newly furnished. We particularly liked that they have indoor, outdoor garden and outdoor beach dining options. We were recommended by a local to try their dinner menu out, and we were impressed not just by the plating, but also the taste of the food!
If you're at Velana Hotel, say hello to the friendly black little cat for me!
Search these hotels onAgoda or Booking.com.
Food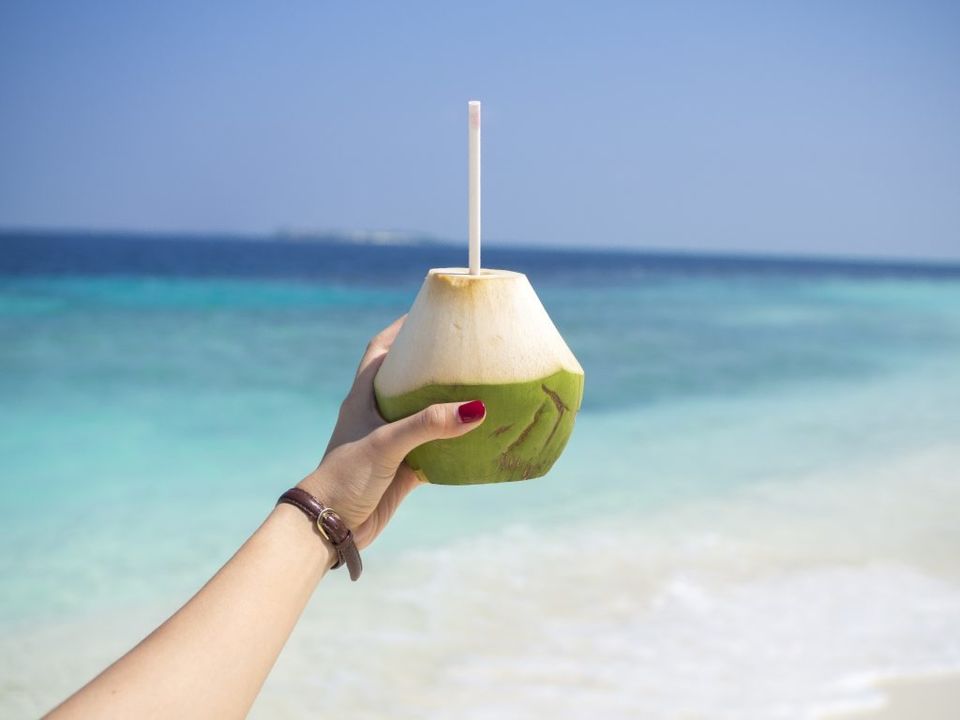 I finally got to fulfil my dream ahead of time thanks to the discovery of how affordable travelling in the Maldives can be. With tourism gaining traction in the Maldives, accommodation is getting more competitive with tens of resorts are springing up yearly. Flights to the Maldives are also becoming increasing in frequency.
What gave me the impetus to book a trip to the Maldives was when I found out that return tickets from Singapore to Maldives costs as low as SGD200 by TigerAir, even during the peak holiday period!

If you've seen my Instagram stories while I was in the Maldives, you'll know how psyched I was about being in my dream country. Every corner you turn, you meet the beautiful ocean colours, the beach and luxury resorts. I'd been planning this trip for months, working with various Maldivian luxury brands. You have no idea how excited I was to be embarking on this trip for real, after a failed first trip because of the chickenpox I contracted during my original travel period.
So many people tell me I'm lucky, but I have to tell you this:
You can travel to the Maldives on a budget too, all without short changing yourself.
I recently concluded this 5-day trip to the Maldives, and I cannot wait to share this little slice of paradise on Earth with you, and just how you can plan a trip to the Maldives easily even if you're on a budget, as well as some essential tips to know before heading to the Maldives!
First, a breakdown of the individual cost in the Maldives:
Flights Singapore-Male return on TigerAir
SGD423
Transport (local bus, local ferry)
SGD1-SGD3
Accommodation for 5 nights
SGD255 (SGD51/night)
Local Tours (half day, full day, water sports, diving)
Starts from SGD50
Resort Tours
SGD 36-SGD145
Disclaimer: The above breakdown is based on the prices on local islands, such as Maafushi and Male. If you're talking about wanting to do these activities at resorts, be prepared to multiply everything by 10 or even 100! More on resort visits in the coming posts.
Before I go into the detail of each category, I have to give you a brief idea of the geography of the Maldives.
When you first land in the Maldives, you will arrive at Hulhule, an island in Male. From there you can either take a 24-hour bus to the city of Hulhumale, or take a 10-minute local ferry to Male city.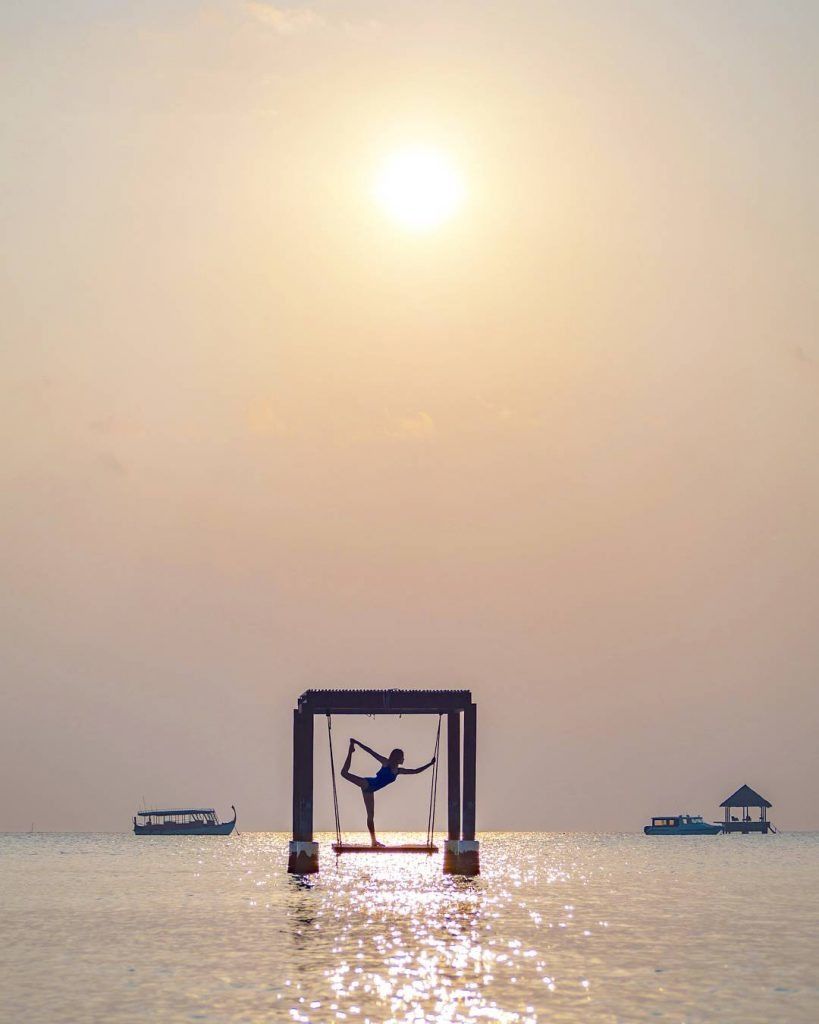 Flights to Maldives
Since the opening of the Singapore-Male route by Tigerair, flights to the Maldives have been slashed to less than half of what you would normally have to pay. I could find tickets to Male on Tigerair for SGD200 to SGD450.
Transport in Maldives
My transport costs are made mostly in the city of Male and in Hulhumale.
Taxi in Male is a standard fare of 25rfy (USD 1.60/ SGD2.30) per trip.
From the Airport to Male A local ferry is 10rfy (USD0.60/ SGD 0.90). This is a 10-minute ride. Speedboat is 25rfy (USD1.60/ SGD 2.30). This is a 3-minute ride.
From Male to Maafushi A local ferry is 22rfy (USD1.40/ SGD2). This is a 1.5-hour ride. Alight at the second stop. Departure timings are 3pm (Saturday to Thursday) and 10am (Tuesday, Thursday and Sunday only). *Do note that public ferries do not operate on Fridays.
Speedboat prices vary from USD75 to USD20, depending on the number of people. The more they are ferrying, the cheaper it gets. This is a 30-minute ride.
From Maafushi to Male The local ferry's departure timing is at 7.30am (Saturday to Thursday), and 12.55pm (Monday, Wednesday and Saturday only).
Most tourists who come to the Maldives go directly to their resort upon landing at the airport. All resorts include transfers to/from the airport, which is substantially more.
We based ourselves in the city for 2 reasons:
1) We were taking day trips to luxury resorts, and these resorts pick their guests up either directly from the airport, or from Male city.
2) We were headed for Maafushi, which is only accessible by ferry or speedboat from Male city. More on Maafushi in another post.
If you are taking the normal ferries, be there about an hour before the actual departure. They refuse entry when the boat is full.
Accommodation in Maldives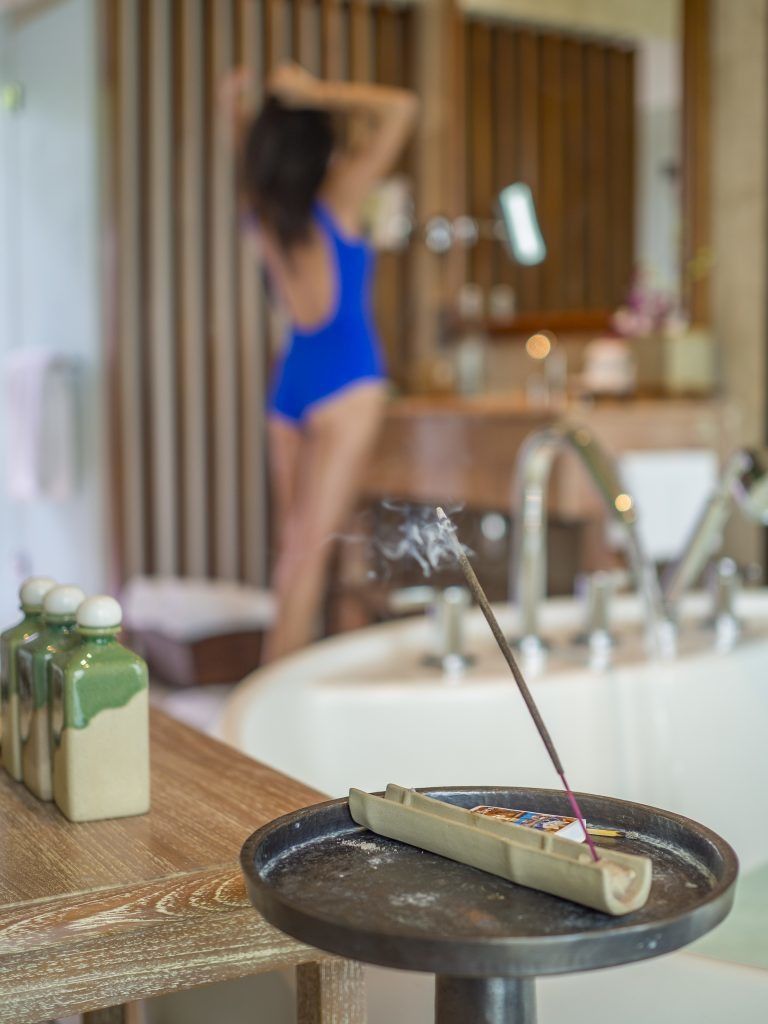 I mostly stayed in Airbnbs when I was in Male city, and I can highly recommend Hussain whom I've stayed with. Since his property is new on Airbnb, it may not look like the most credible one in Male. His wife and him are some of the most heart-warming people I've met during my trip. Despite arriving past 10pm, he offered to bring us around Male city on their scooters for 2 hours, and stopped us at iconic landmarks to share about the story of the city to us!
Maldivians eat a lot of fish and curry, though you still see chicken, beef and prawns in their menu. Their main staple is either rice or noodles.
They do have local Maldivian dishes, and one of them is called short eat. A short eat is a bite-sized snack that you see displayed in most stalls. They can be sweet or savoury, and are mostly filled with coconut. This includes small triangular sandwiches, toast or eggs.
Each short eat costs approximately 3-4rfy (USD0.30/SGD0.50).
Regular dishes from local eateries in Male can cost as little as USD4/SGD6. For this price, you can get rice with chicken, or fried noodles with assorted meat.
Even at Maafushi, a decent buffet dinner goes at USD13/SGD19. We recommend having it at Arena Beach Hotel. It is one of the most patronized dining option at Maafushi, and was one of few who offered more varied dishes.
Alcohol is prohibited in local islands, and that means Male and Maafushi. However, Maafushi has a permanent boat stationed offshore where you can get your alcohol fix. Complimentary boat transfer can be arranged by your hotel to the boat. Beers start at USD6/SGD9, and there are only 2 varieties of beer - Tiger and Raffles.
Restaurants impose a 10% GST and 6% service charge on food. These taxes vary depending on the restaurant. Tipping is not common practice in the Maldives.
Tours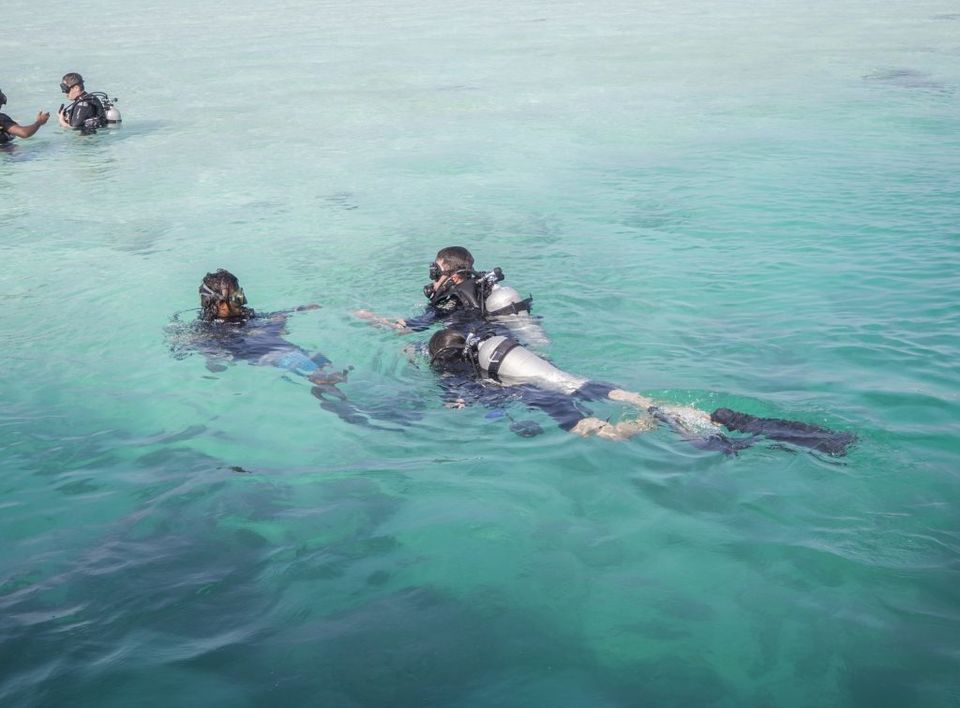 Our tour prices are based on the hotels at Maafushi.
A half day tour to go snorkel and visit a sand bank begins at USD35/SGD51.Beginner diving, which I went for, costs USD70/SGD102. If you are a certified diver, each trip would cost lesser.Resort visits for 2 pax range from USD25-USD100/SGD36-SGD145. This usually includes lunch. There are also other water sports options, like jet ski, stand up paddle board and kayak.Snorkelling is free - you only have to ask for the equipment from your hotel.
Do note that tours operate only with a minimum of 6 pax. Even after booking with them, they may cancel on you if they don't meet the minimum quota. If you encounter this, try your luck booking the tours at other hotels. All hotels in Maafushi offer similar tour packages, so you should be able to hop on one of the tours!
Other essential budget tips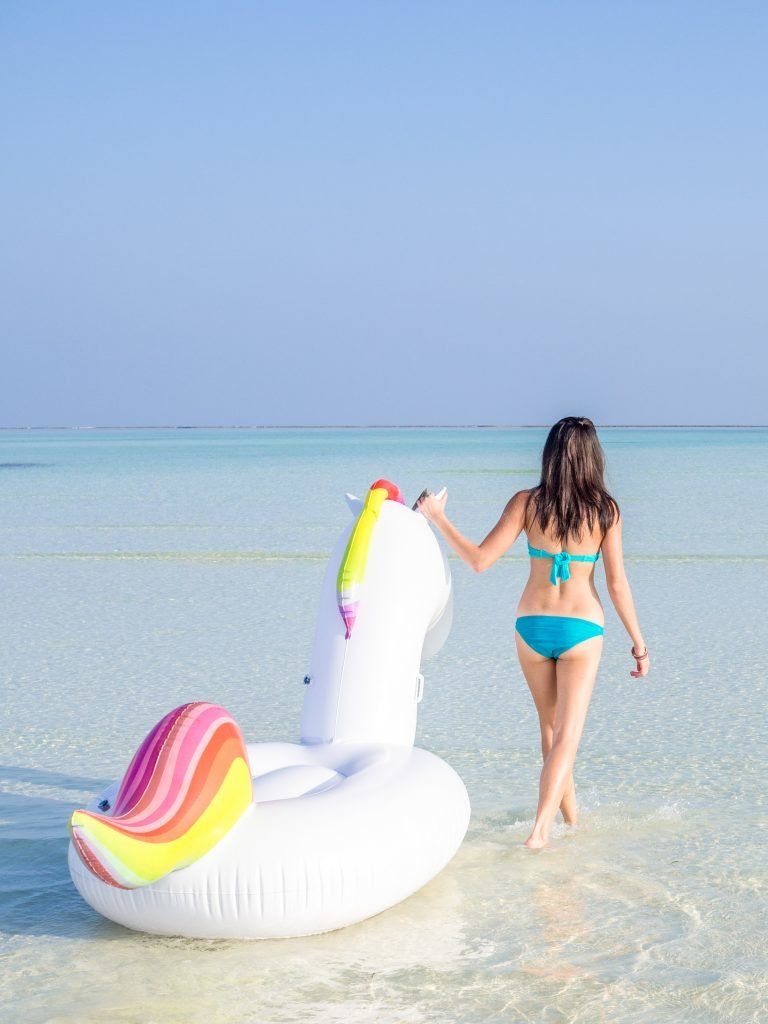 1. Go in a group.
The more people you go with, the cheaper the transport can be if you hire your private speedboats or if you arrange for group tours. It's not true that the Maldives are only for honeymooners. There are plenty of group activities to do as well!
2. Change your currency from USD to RFY.
If you can change your currency at a rate higher than USD1:RFY15.42, you would be saving when you pay for tours in their local currency. Do change some spare cash (USD5-10) at the airport when you arrive, so you have some local currency to pay for the taxi/ferry fares. We changed ours at 16-17, so we saved more than if we were to pay in USD.
3. Travel during the off-peak season.
Off-peak season is from April to September. Prices can be slashed by half when you travel during these periods. It's a major money-saver hack!
My breakdown above is based on living on the local islands, yet not scrimping on food or tour activities. This expenditure also includes visiting the luxury resorts in the Maldives.
I know it can be confusing for first-timers to the Maldives, so please bear with me as I try to give you a clearer picture of travelling to the Maldives in the coming posts! Let me know what questions you have in mind in the comments below, and I'll try my best to answer them.
Special thanks to Tigerair and Changi Recommends for making this trip possible and hassle-free! I also want to show my appreciation to WL for the hard work behind some of these pretty pictures. ????
This post was originally published on Bel Around The World.
Frequent searches leading to this page:-
hotels in maldives with private pool, places to visit in maldives with family, 2 days trip to maldives, maldives trip cost from india for couple, things to do in maldives in december