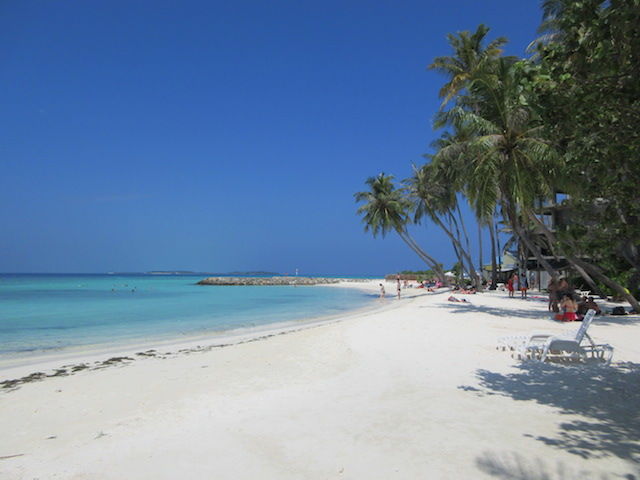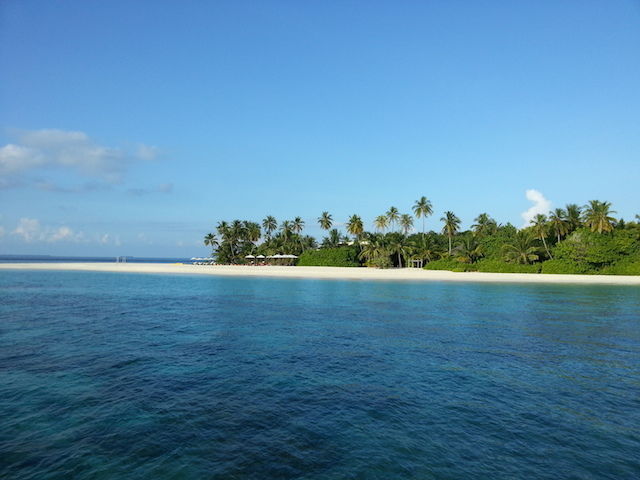 Sandy white beaches, swaying palms and 50 shades of blue water... this is the luxurious and exclusive destination called the Maldives. A favourite choice amongst honeymoon couples, everyone knows that this paradise can be quite heavy on the pocket.
What not many people know is that there are two sides to the Maldives - the luxury life and the local life. The luxury life is what you see in the glossy travel brochures - the private island with overwater bungalows, villas just steps from the pristine beach, personal butlers and indulgent buffets.
But there also exists the local life - where the Maldivians live, where you get to experience their way of life and culture. They also have the same white beaches and blue water. And guess what? Instead of paying USD 1000 a night at a resort, you can stay for only USD 100 a night in the local guesthouses.
So what's the difference between staying at a private resort versus a local island? There are a couple of things you need to sacrifice. For starters, alcohol. The Maldives is a Muslim country - no alcohol is allowed on the local islands, only at the expensive private resorts. Second - you wont get any pork products here. Third - they dress more conservatively, and expect tourists also to respect their culture and restrict bikini-wearing to designated tourist beaches. In all other public areas you must cover your shoulders and thighs.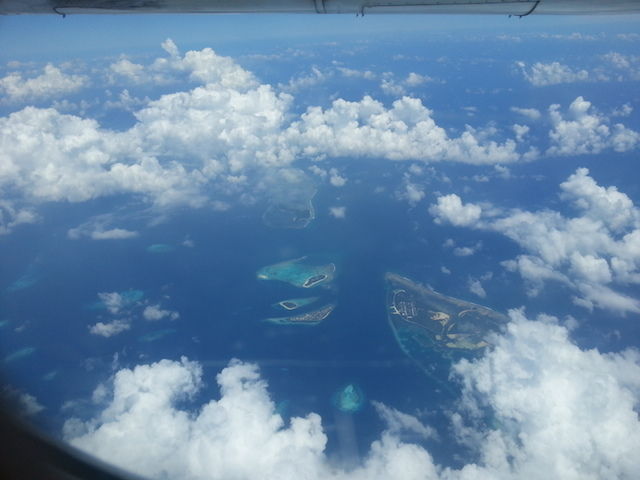 Basically, if your idea of a holiday is cocktails and beers all day on the beach, a local island is not for you. But if you are looking for a cheap and cheerful detox vacation, read on...
We went to one such local island called Maafushi. A forty-minute speedboat ride from the airport, this tiny island is only 1km long and 600m wide. There are no cars or roads in Maafushi... just sandy roads crisscrossing between houses and shops. We stayed at Kaani beach hotel, one of the better accommodations on the island.
For USD 100 a night, we got a room with a balcony and a sea view. The room is very basic but comfortable, with air-conditioning, hot water, a hairdryer and kettle.
It is located steps away from bikini beach - this is the tourist beach where you can wear bikinis. To walk around other public beaches and areas you have to wear shorts and a t-shirt. There are other, cheaper accommodations for USD 50 a night as well, but for sea views and good service, I would recommend staying at either Kaani beach hotel, Kaani Grand or Arena beach hotel.
What can you do on Maafushi, besides lazing on a sunbed, and taking a dip in the azure waters? For starters, there are a lot of water sports activities... Snorkel, kayak, jetski, banana boat, parasail, all options are available at cheaper rates than they would be at resorts. A third of the rate, in fact. Tour operators on the island also offer excursions, which include snorkeling trips, scuba diving, dolphin watching tours, sandbank picnics, whale shark tours, fishing trips and more.
Most hotels have a different excursion happening everyday that you can join. You can even take a day trip to a resort island, where you can chill on the beaches there, eat a buffet lunch, drink alcohol, and return to Maafushi in the evening.
The first day we did 2 dives with Maldives Passions dive centre. They were professional, organized, and very big on safety. They took us out on a traditional boat called a dhoni. We saw a turtle on the first dive! With 26 atolls and hundreds of islands, the Maldives is one of the best places in the world to scuba dive, so definitely tick it off your bucket list if you come here!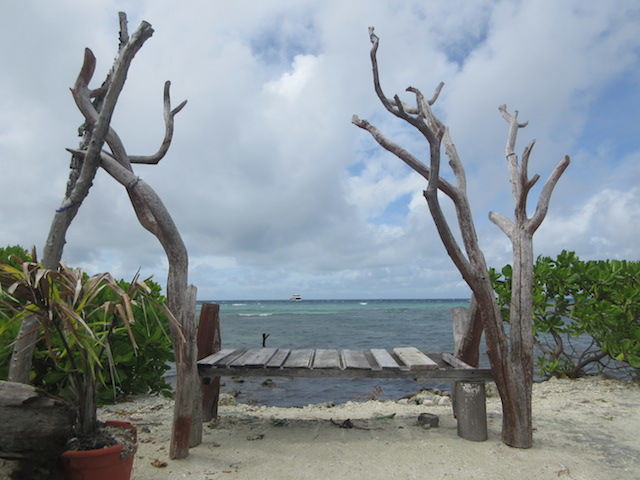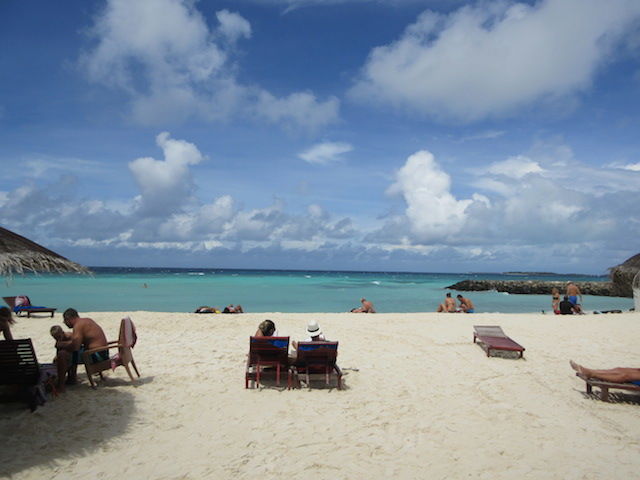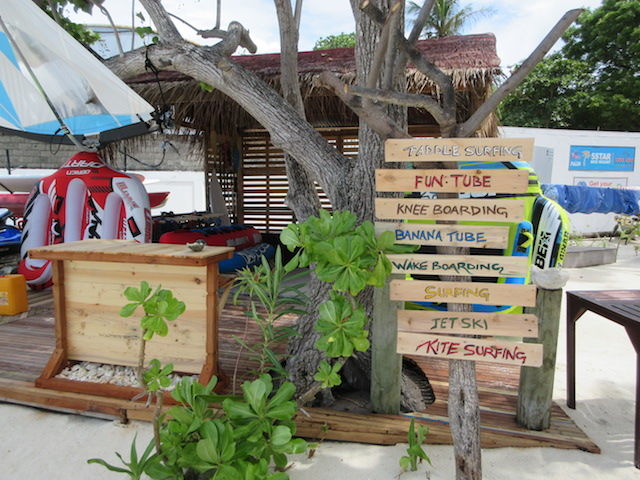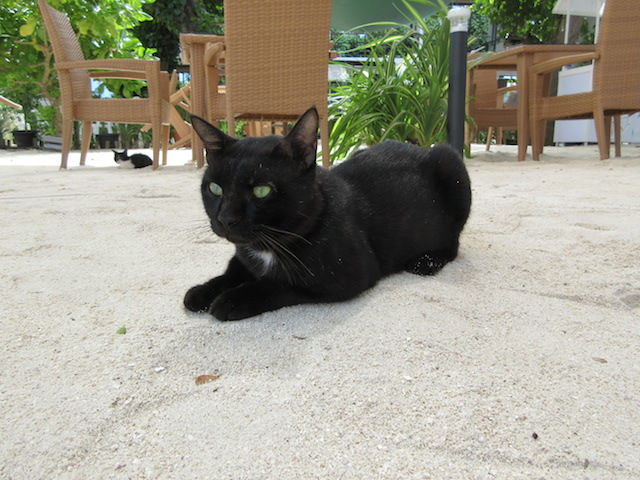 They charge USD 50 per dive for certified divers, and you get a discounted rate if you do more dives with them. If you want to do a diver certification course here, it is more expensive than say, Thailand, but the diving is top-notch.
We spent the rest of the day exploring the island. The best part is the north-western portion, from the jetty up to where the bikini beaches are. Only problem is that there is a lot of construction of new hotels going on in this area.
The east side of the island is mostly homes for the islanders. There are some hotels on this side but they are not as nice. The interior of the island is just a maze of narrow sandy lanes, with various local stores, mosques, schools, and homes. Mostly people get around on motorbikes or cycles.
Each hotel or guesthouse has their own restaurant. You can have lunch and dinner in a different hotel every day, most of them serve buffets for dinner for around USD 12 per person. Our favourite restaurant was at the Arena beach hotel, the food there was (in our opinion) the best on the island. Pro tip: They make a really good hot chocolate! They also have a cute resident black cat that hangs around the tables for scraps of fish.
The second day we went on a snorkeling trip. The tour operator took us by speedboat to two reefs - Banana reef and Biyadhoo reef, where we saw lots of colourful fish, nemo clownfish, and another turtle!
After all that swimming, we were pretty hungry. The speedboat stopped at a small sandbank in the middle of the sea called 'sexy beach'. We splashed around in the water while the team set up a big shade and a picnic lunch on the sand. This was a really lovely experience. It cost USD 30 per person for snorkeling at 2 reefs, and the sandbank picnic lunch, plus photos and videos of the trip.
On day three we decided to check out how life is on the other side - the luxury lifestyle. We spent the day at a nearby resort - Holiday Inn Kandooma. The one thing we were missing was a big pool, there are only two resorts on Maafushi with a pool and both can be described as tanks, not pools.
We actually stayed the night there in a beach villa and returned the next day. It was pretty affordable, at USD 200 a night, but do factor in food expenses, which will come to at least USD 150 a day for 2 people.
Last day on Maafushi, we just spent chilling on the beach. Before sunset, we rented a tandem kayak for USD 15 and rowed out between the jetty and the bikini beach. We spotted a stingray and some flying fish.
Once the sun went down, it was Saturday night - all the hotels were setting up candlelight dinner tables outdoors, playing the latest hit music on speakers, making it a livelier scene than the previous nights. Forgot to mention, there is a way to get a drink on Maafushi, and that is on board the booze boat! Anchored a short distance from the mainland, Kaani Princess is a cruise boat with a bar, where you can go to grab a beer or cocktail. Since it's not on the island, the no-alcohol rules don't apply.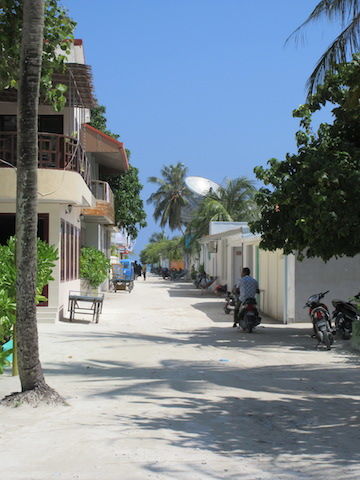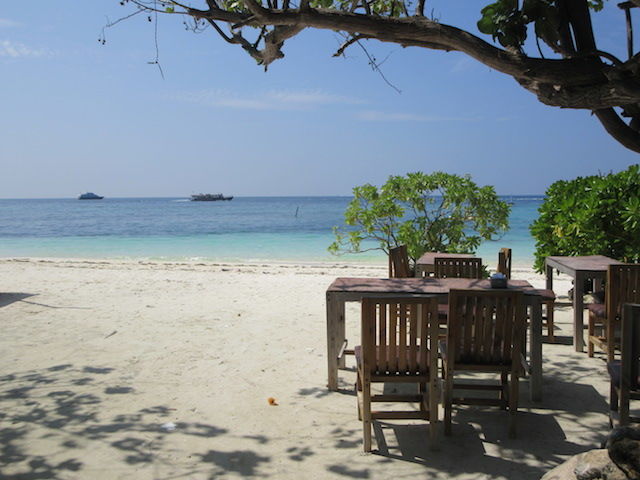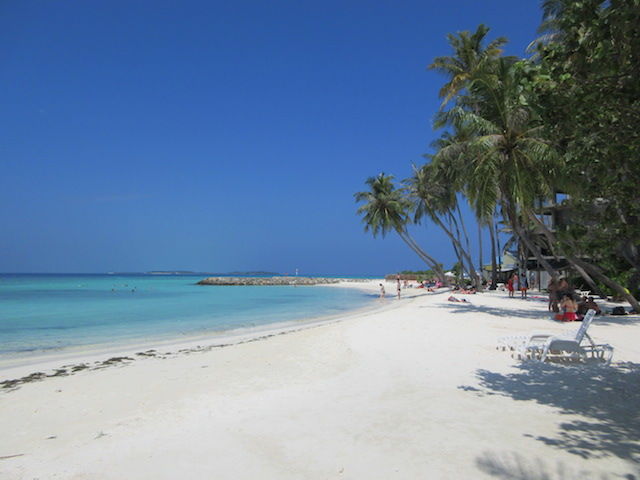 Just ask your hotel and they will arrange a speedboat to drop you there. On Saturday night the booze boat was pumping, with loud music and pulsating disco lights!
It was sad to leave this island paradise and go back to the real world. On my way back to the airport, I wondered what it would be like to grow up and live on a small island, with only 2500 other people on it. It's so different from our lives in the big city.
Here, life runs slower.... it's nice to walk barefoot on the sandy paths, with the sun peeping through the coconut trees, feeling the warmth on your shoulders. And at night, you can see a carpet of stars spread across the inky sky.
You don't have to spend thousands of dollars in luxury resorts to enjoy the Maldives! There are 200 local islands to choose from - Guraidhoo, Gulhi, Rasdhoo, Thodoo, Thulusdhoo, Ukulhas and many more. More recently, we travelled to the local island of Dhigurah. Read all about it here. The local folk are friendly and always smiling. For a real taste of the Maldives, go local!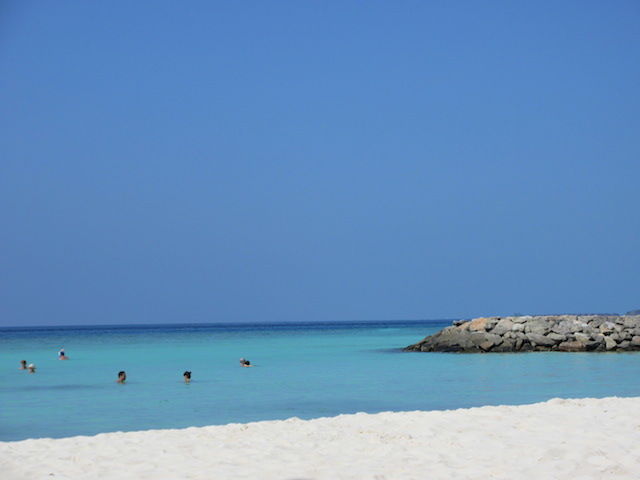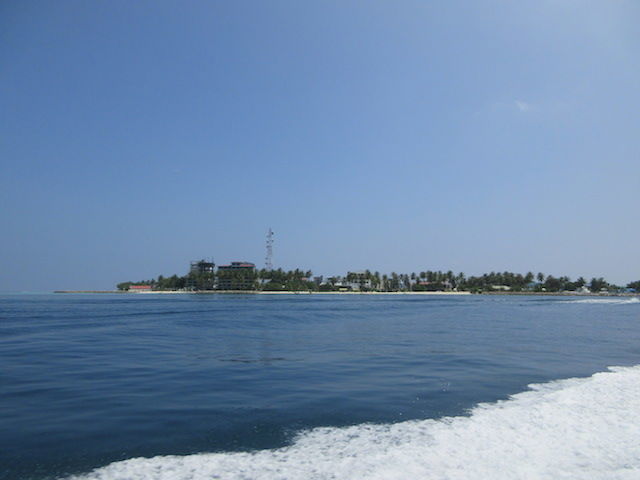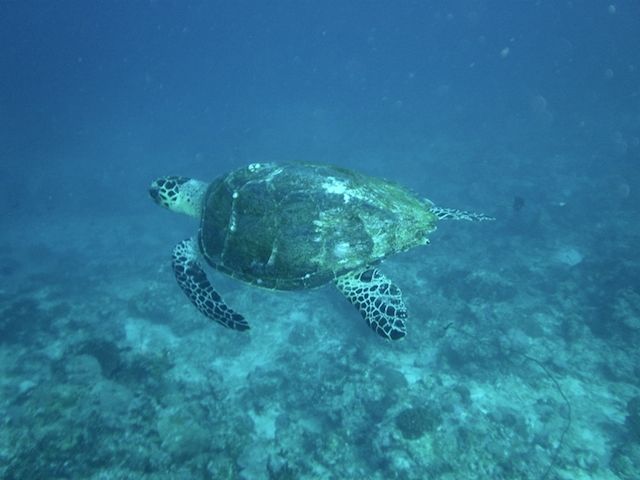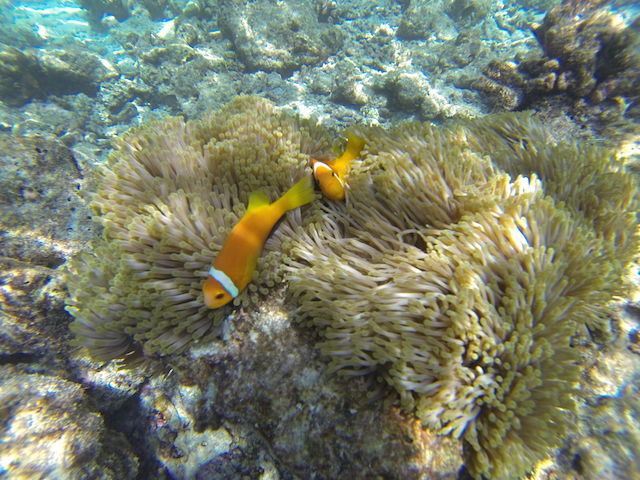 Currency:
You can change your money to Maldivian Rufiyaa (MVR), but USD is also accepted throughout the Maldives. All places in Maafushi listed prices in USD. Pro tip: If you change your money to local Rufiyaa, be aware that you cannot convert it back. Try to spend all of it before leaving or you will get stuck with it.
How to get to Maafushi:
There are two ways. The cheapest way is by local ferry. From the airport, take the ferry across to the capital of Male. (The airport is on a separate island just a 10-minute ferry ride away). This airport shuttle ferry runs every 15 minutes between the airport and Male. It costs 10 MVR one way. Then take a taxi (30 MVR) to Villingili ferry terminal. The ferry leaves everyday at 3pm and takes one and a half hours to reach Maafushi. You should be there half an hour before to buy tickets from the counter. It costs USD 2 or 30 MVR per person one way. There is no option to buy online. Note: the ferry doesn't run on Fridays. To come back from Maafushi to Male, the same ferry runs everyday at 7.30am, except Fridays.
The faster, but more expensive way is to take a scheduled speedboat from the airport. There are two companies that run speedboats to Maafushi and back 4 times a day. You can buy a seat for USD 25-30 per person. One company is called iCom and the other Atoll Transfer. You can check timings on their website and buy seats online. The journey takes 45 minutes from airport to Maafushi.
And the best part - Maldives visa is on arrival! All you need is a return plane ticket and hotel accommodation. Water you waiting for???
To read more blogs like this, visit www.gypseatrip.wordpress.com
Frequent searches leading to this page:-
Maldives travel package from India, sri lanka and Maldives family holiday, Maldives flight ticket, Maldives trip cost from India for couple, Maldives tour package from Kerala, how much does a trip to Maldives cost from India