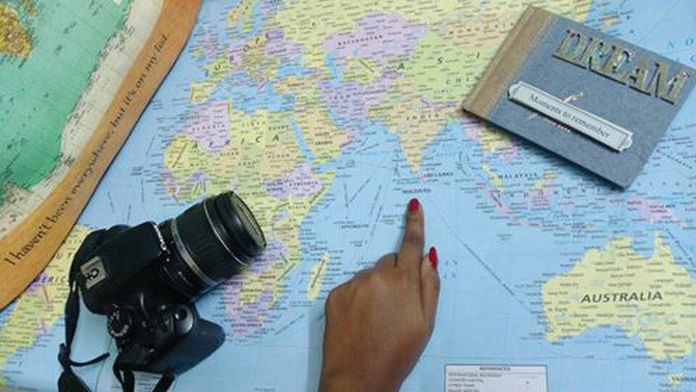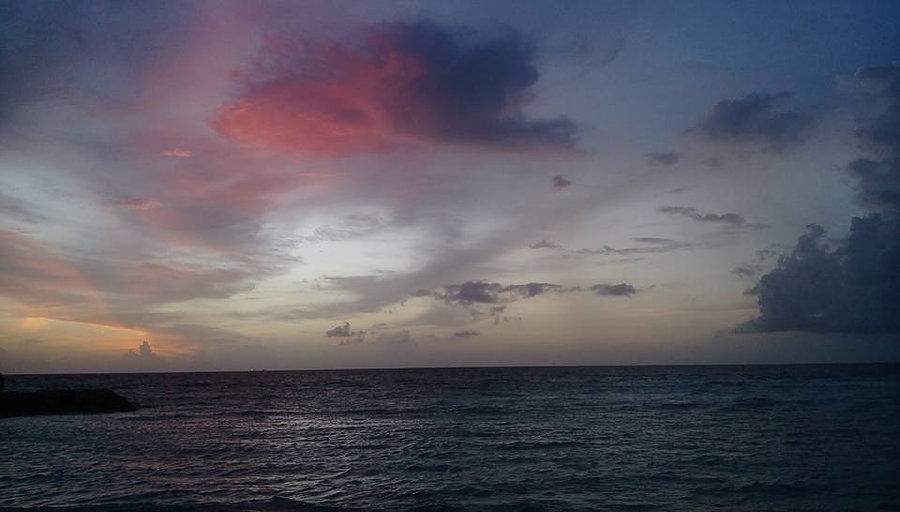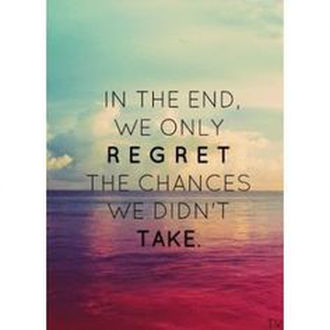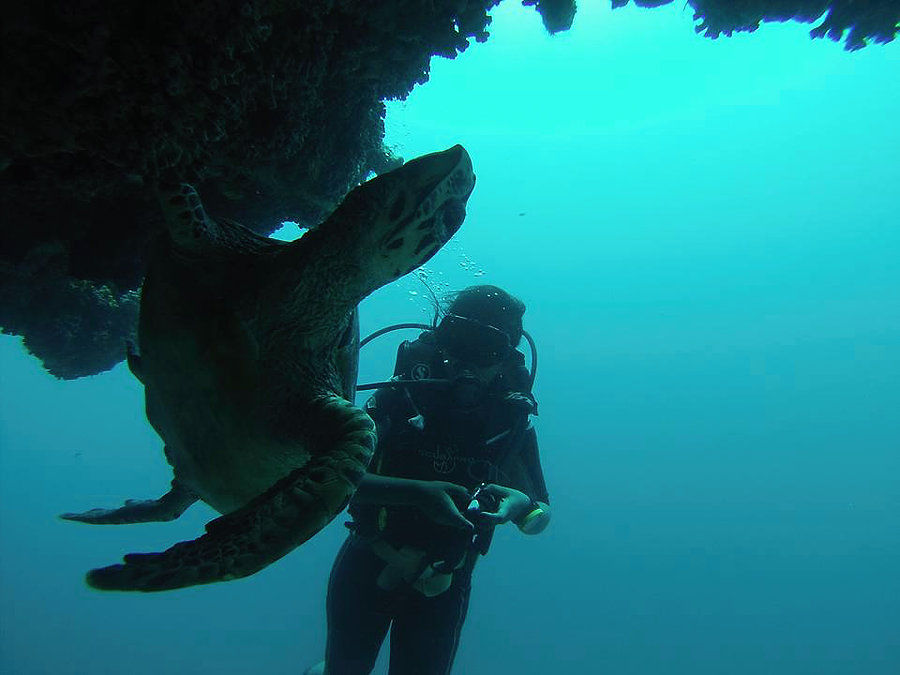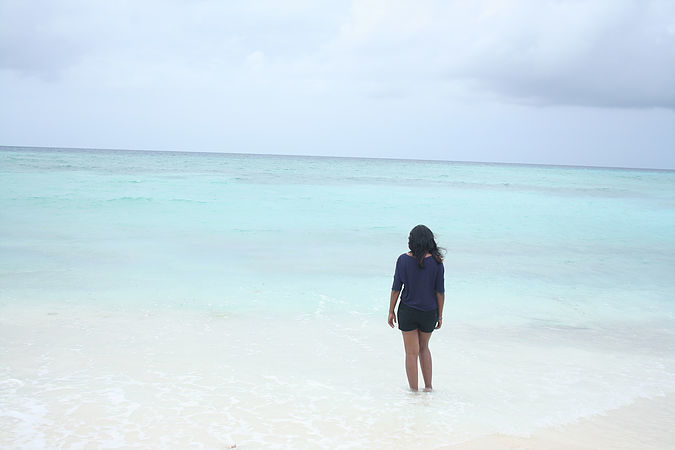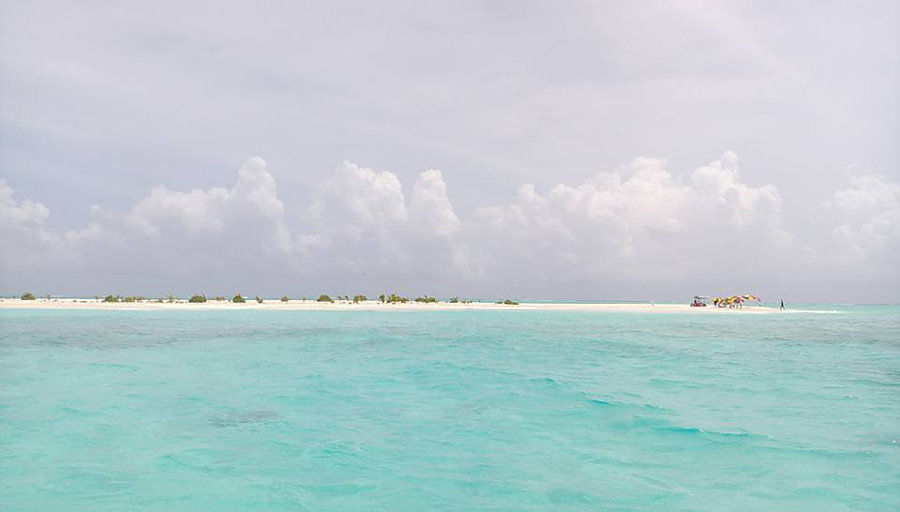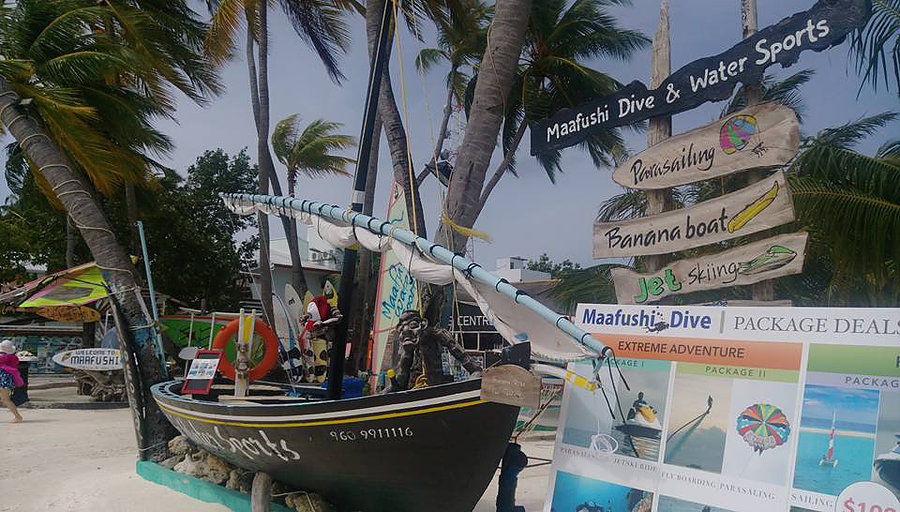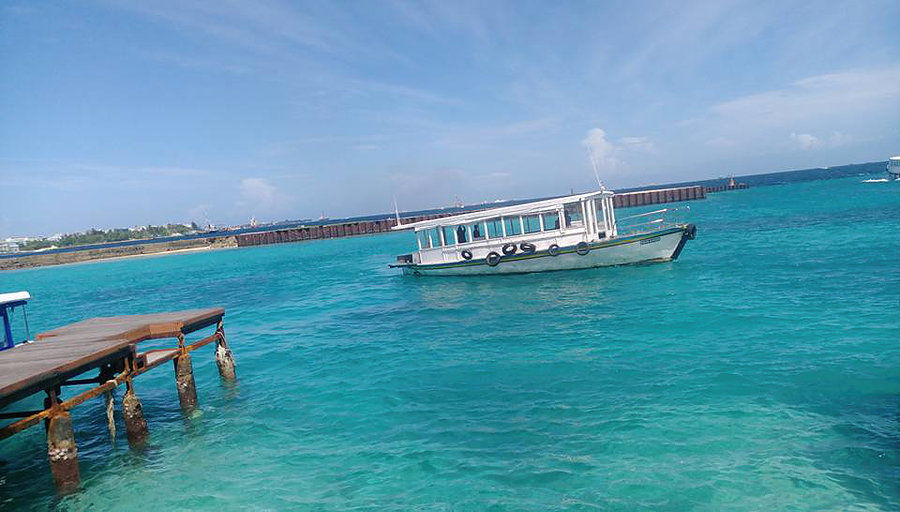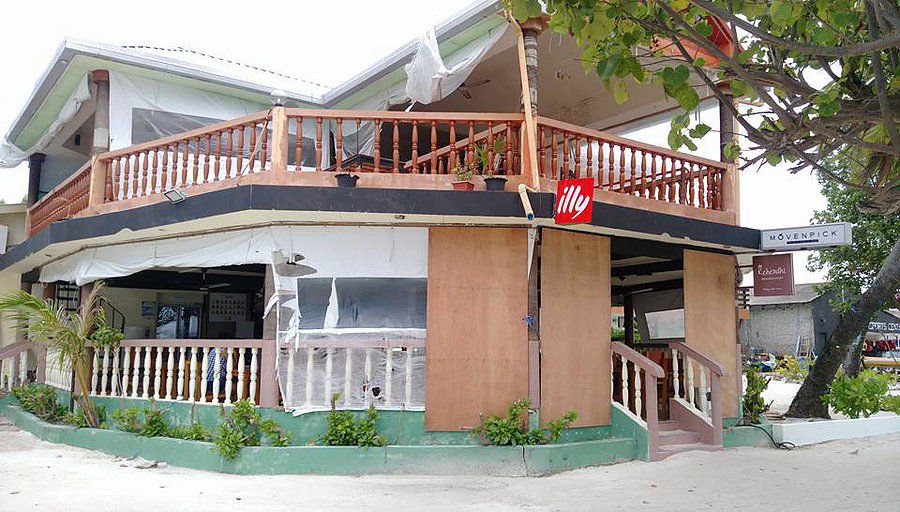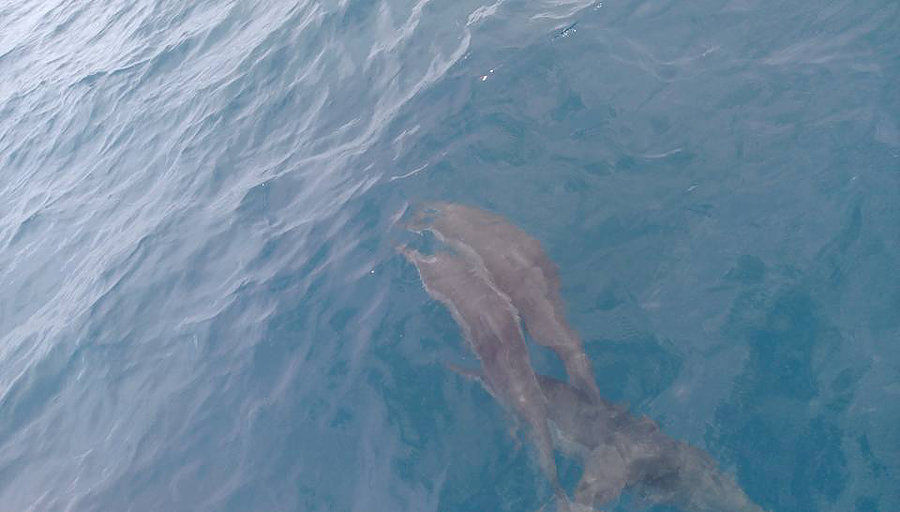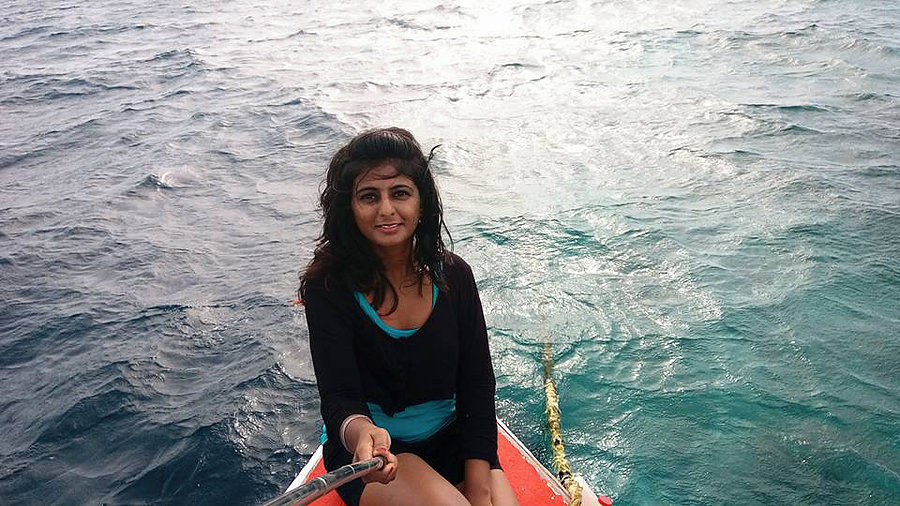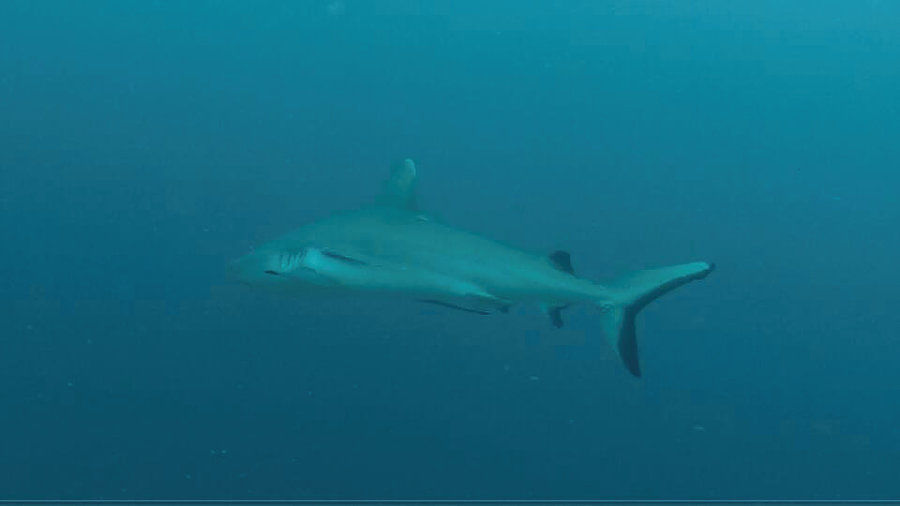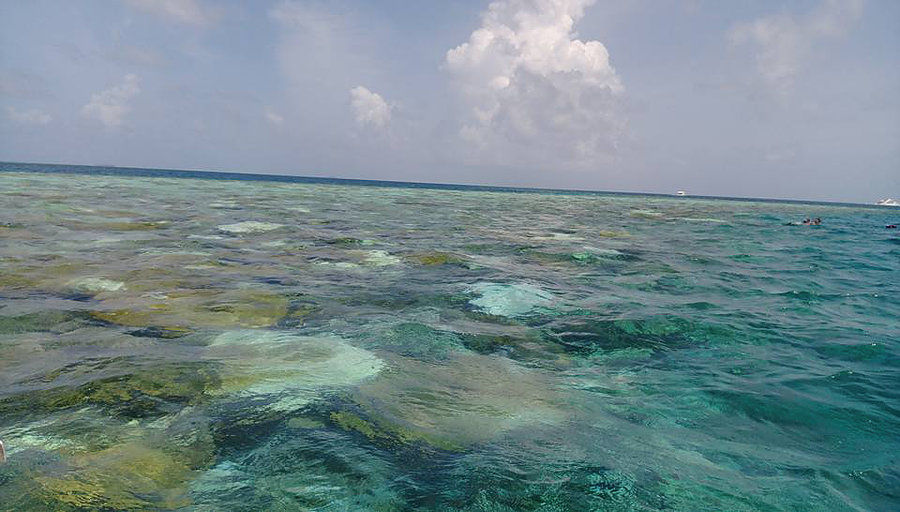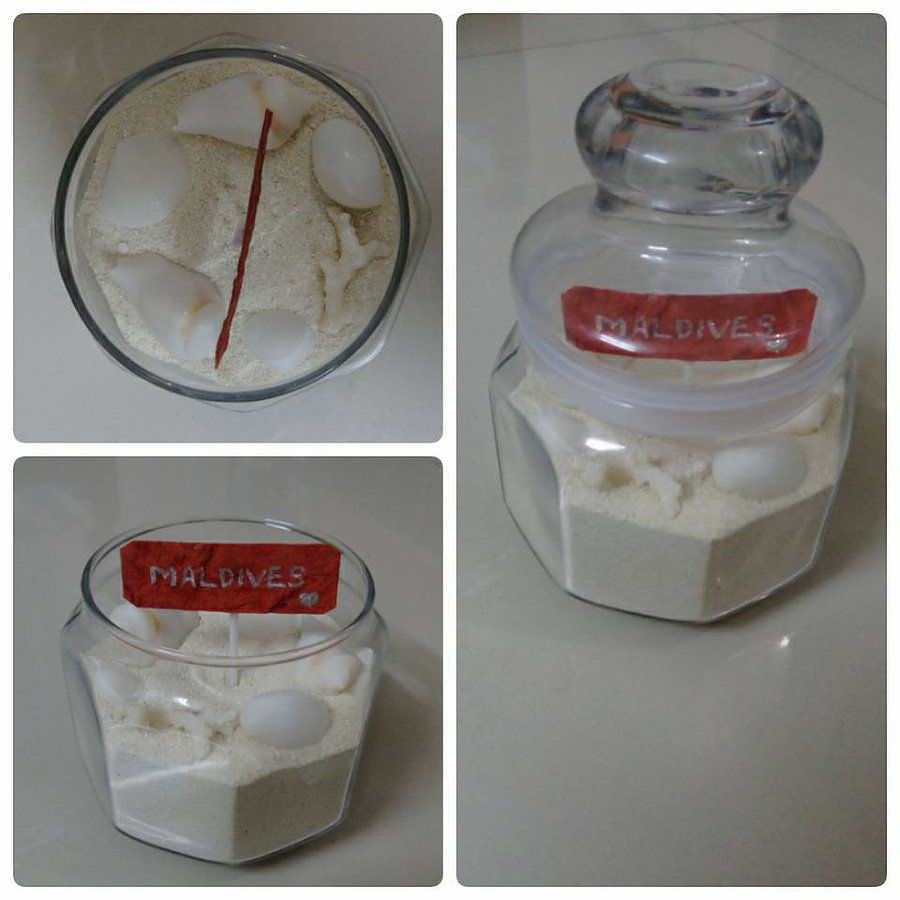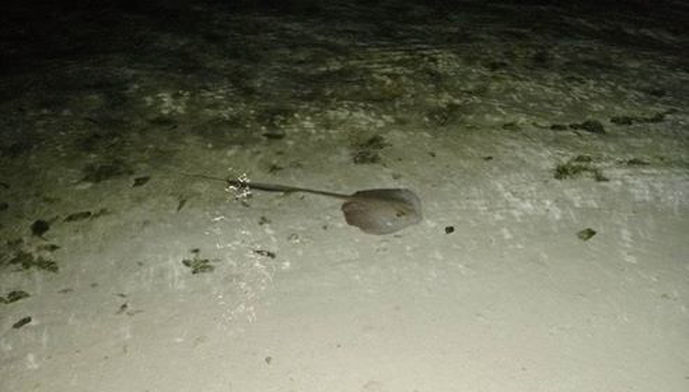 Finally, my first blog....
The main reasons to start my blog is to help people to travel in budget without compromising on luxury...
Will help you to travel this beautiful place for 6 days within Rs 26000 ($383) even lesser excluding flight tickets
I booked my flight tickets 2 months before, got them for Rs 11000 to and fro from Kochi.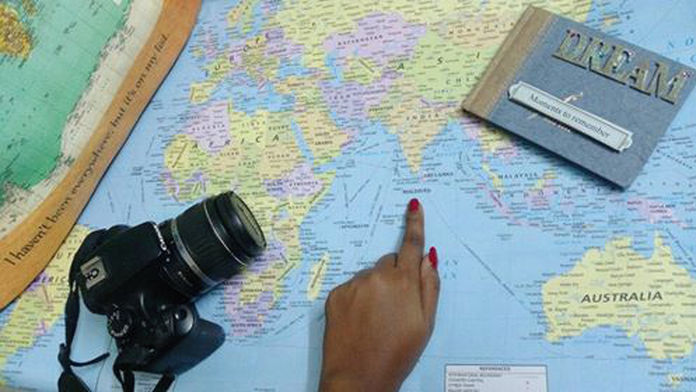 I have landed in Male at 2pm. The visa process is very simple and it hardly took 2 minutes, there is no need to carry any documents or photos, they didn't ask me a single question. But keep in mind that it's better to have the name of the hotel you will be staying just in case. Its free visa.
As soon as I came out of the airport the first sight was mesmerizing with clear sky & blue lagoon.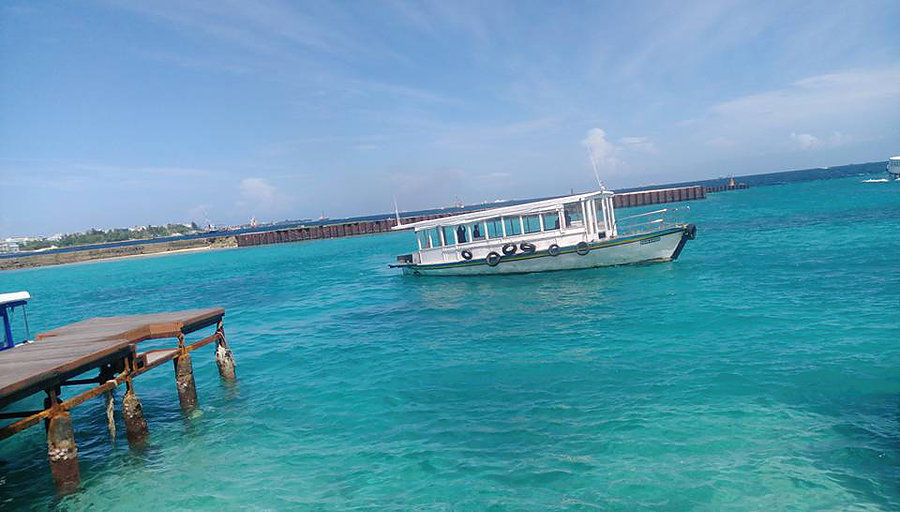 I have decided to stay in Hulhumale for the day, I stayed at a Russian girl's place (Couchsurfing). I bought a sim in Hulhumale for 2$ and then 500MB internet costed 8$. It's better to buy the sim in local stores as in airport you will get only temporary sims and they are bit costly.
Next day i have taken the local ferry to maafushi (2$), it takes around 90min alternatively you can go for speed boats (20$) which takes around 40min. Usually on Fridays there is no ferry service but speed boats do operate. For speed boats you can try icom travels (Contact Number - +960 779-2069)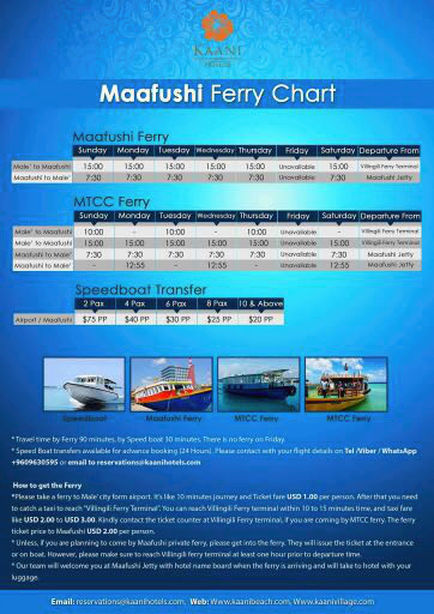 WHY DID I CHOSE MAAFUSHI?
It near to the male airport
Nice island with lots of hotel options
Some good diving sites
As soon as i reached Maafushi, i checked into the hotel REYVA INN & SPA, which is just 2 min from bikini beach. I bargained this hotel for 30$ including breakfast (as it's a low season the owner agreed to it). Pretty nice room with AC, very clean bathrooms and a small place where you can dry your wet clothes.
The sunsets over here are really beautiful with colourful sky and in the night you can see baby sting rays and baby sharks near the local beach.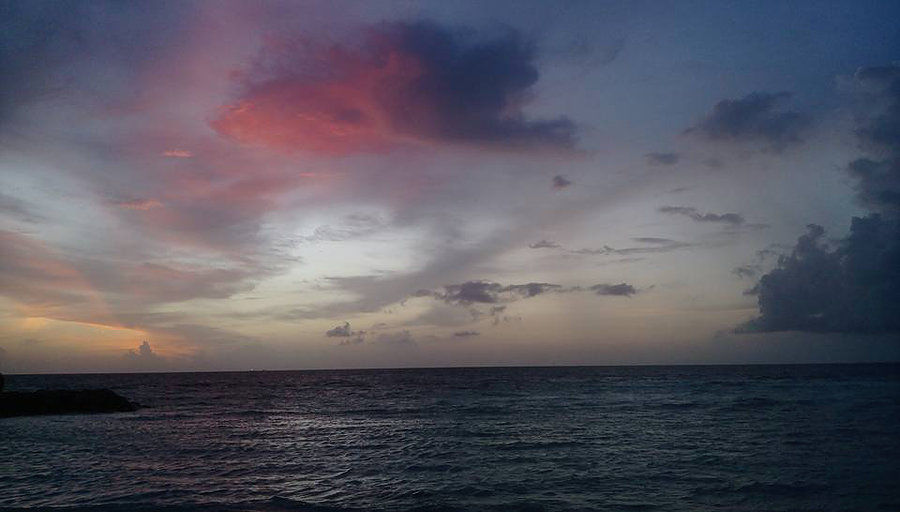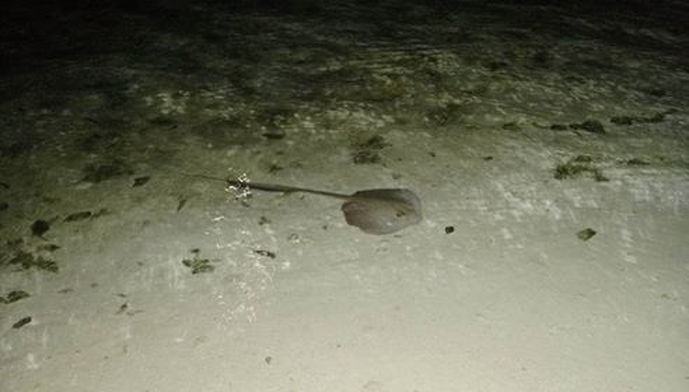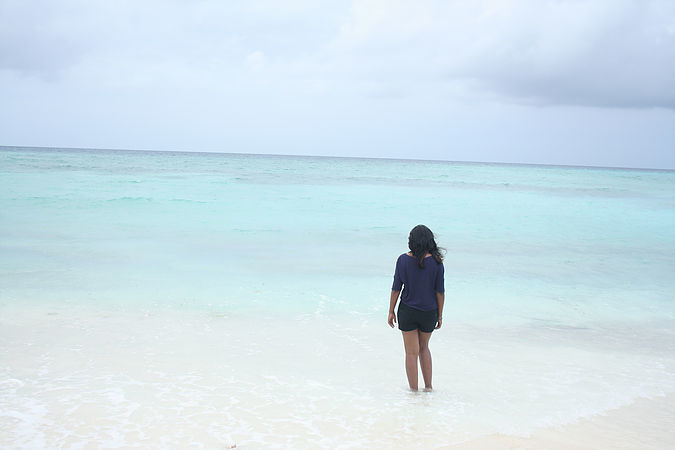 SCUBA DIVING -
Maafushi dive (Contact Number - +960 991-1116) is ideal to book your dives, each dive costs you around 40$, if you do more than 4 dives then its 38$ per dive. I have done 3 dives in different places, i got to see sea turtles, sting rays, different fishes & amazing corals.
In my final dive we have seen 5 sharks. Always wanted to see sharks in their natural habitat, when spotted the first one i was spellbound....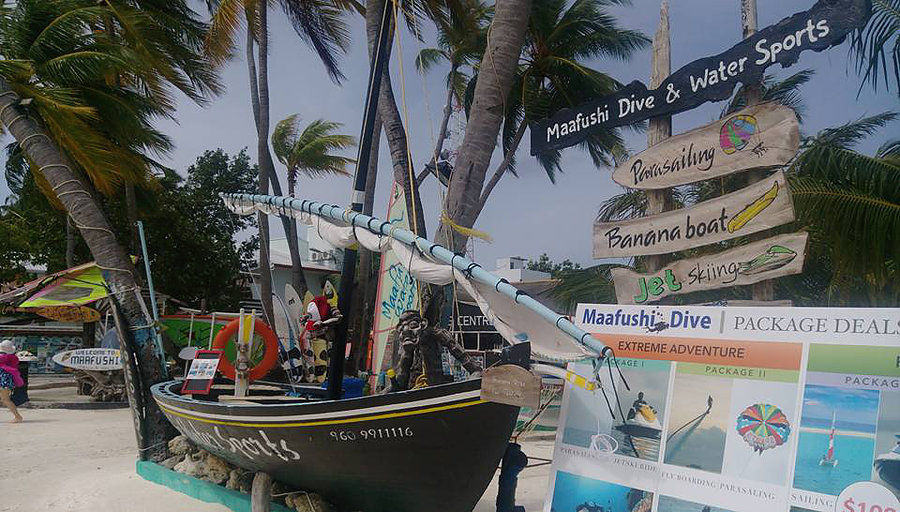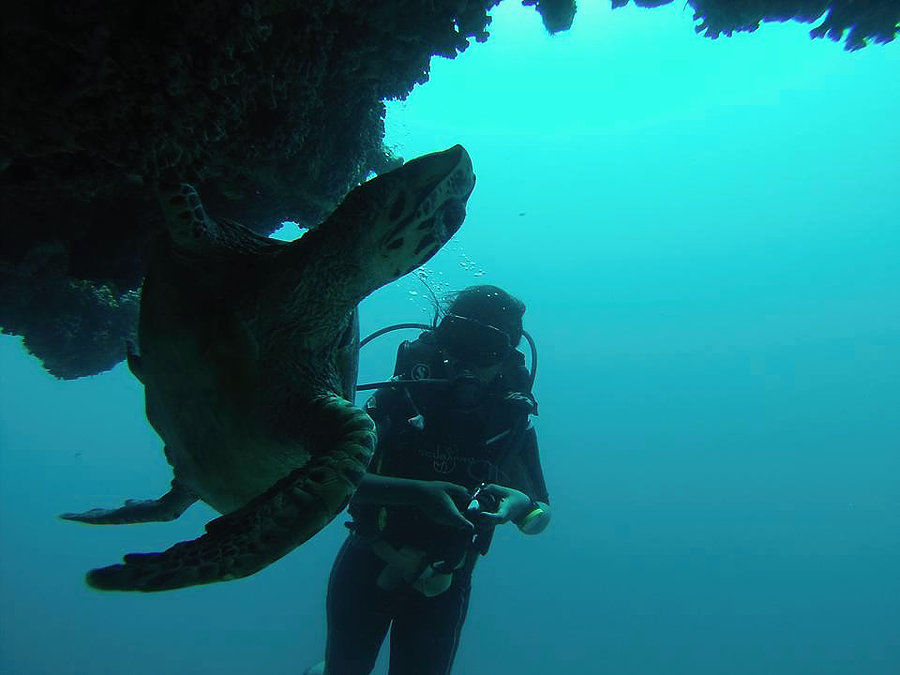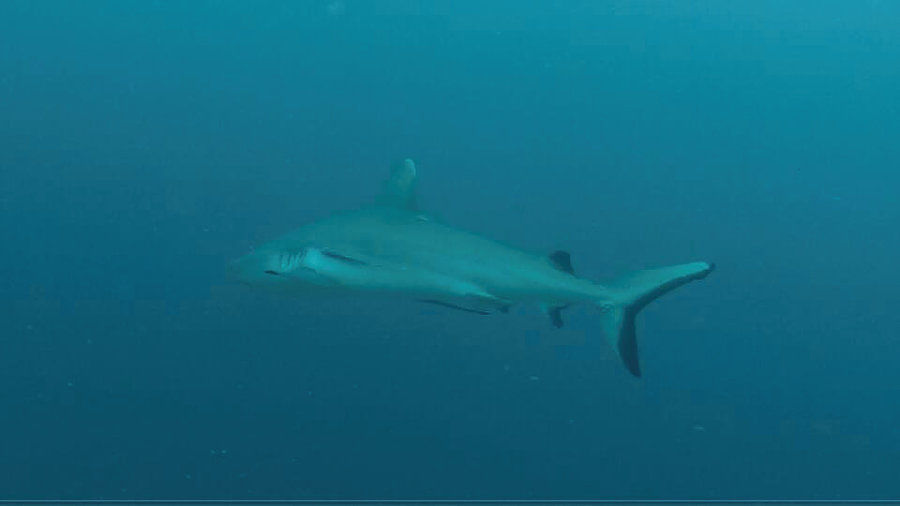 They are really professional and knowledgeable divers, i even joined them for other dives, where I did snorkelling and it's completely free of cost. Boat rides were really awesome.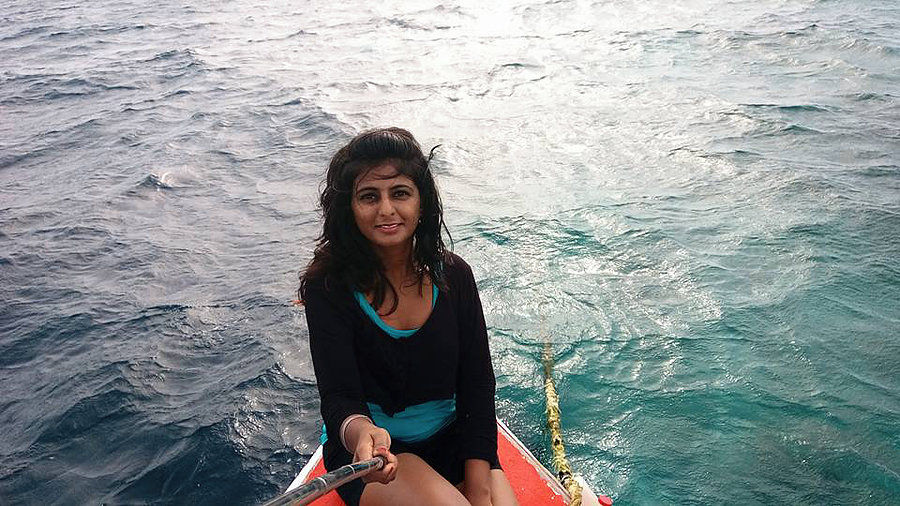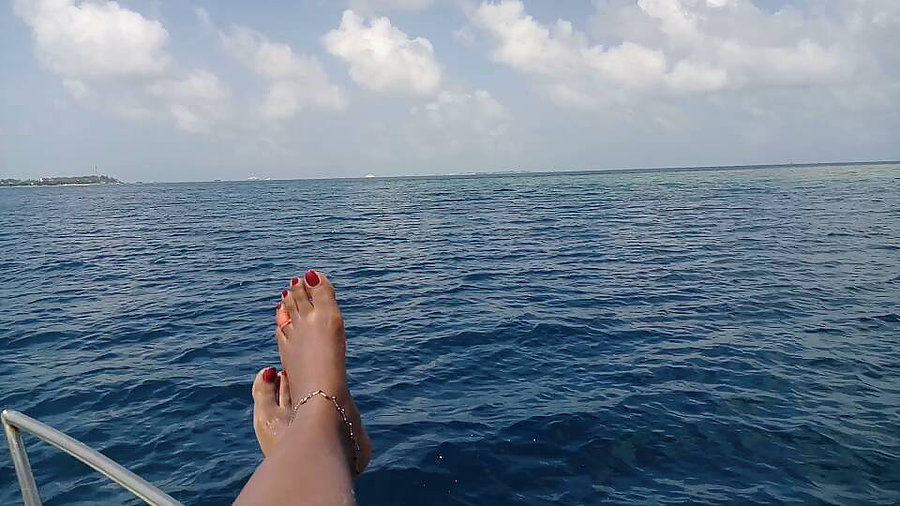 DAY TRIPS:
Most of the hotels offer various day trips to resort islands and full day snorkelling trips. The prices start from 35$. I have chosen a full day trip which includes 3 point snorkelling (Nemo/Biyadhoo Reef, Turtle reef & banana reef), lunch at sandbank and dolphin watching, which costed me 35$
All the 3 snorkelling points were amazing with different coral formations and schools of fish.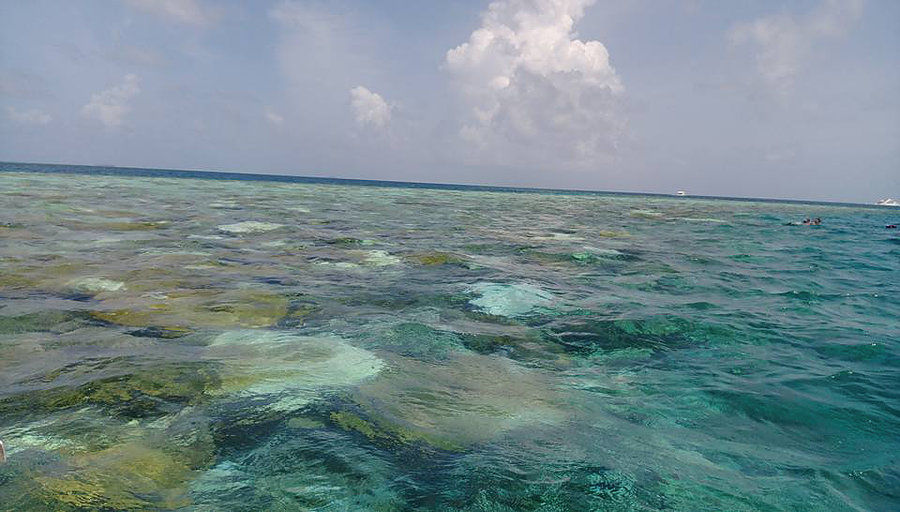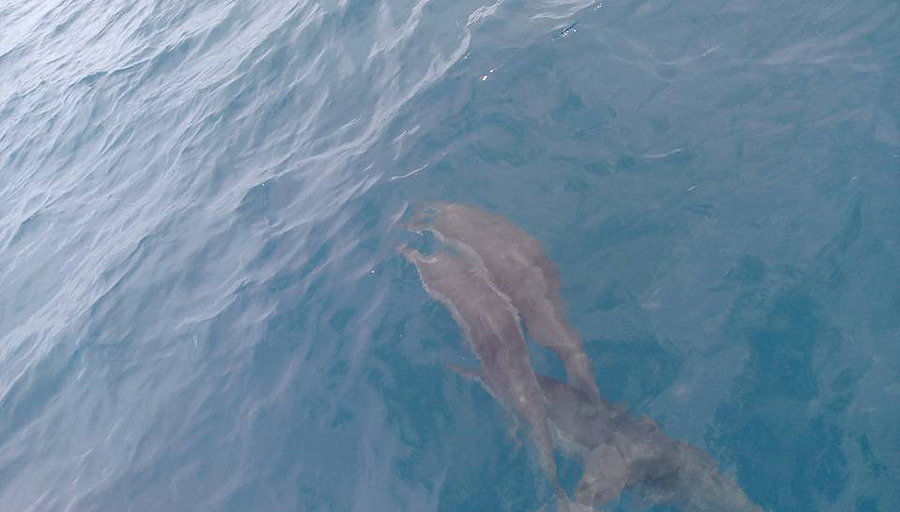 FOOD:
Maafushi has lots of hotels which offer buffet starting from 10$. There is nice restaurant named Illy which was my favourite, nice tasty food and reasonable cost compared to other hotels. A plate of egg noodles costed 3.5$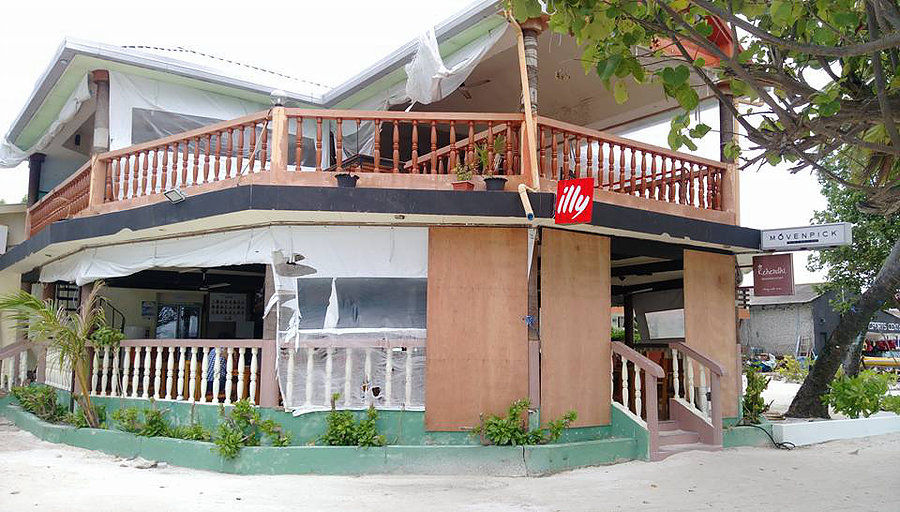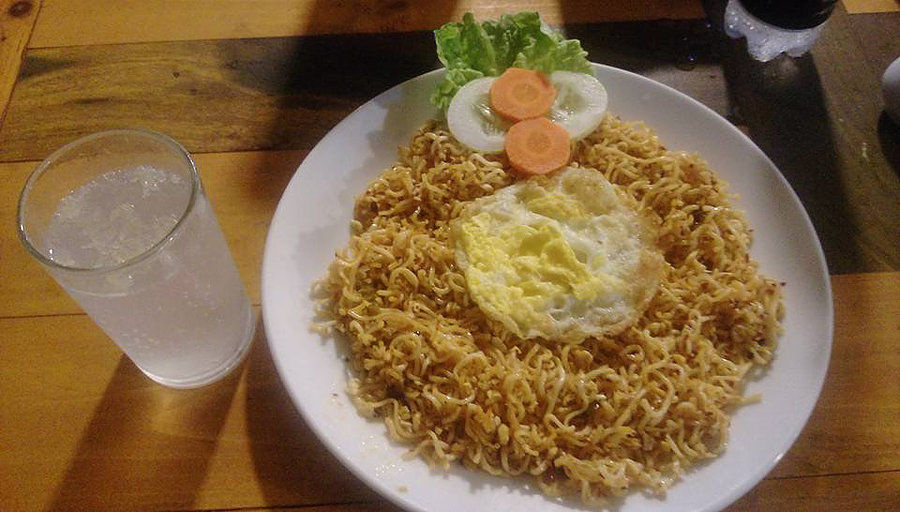 ACTIVITIES TO LOOK FOR:
There is a "ACTIVE CRAB RACE" conducted by Maafushi water sports on every Tuesday and Friday night @ 9pm. Its totally free of cost and you can get a free scuba dive or dinner if your crab wins :)
SHOPPING:
I usually buy only fridge magnets, got 2 fridge magnets for 3$ (Bargain) and the best souvenir to take back is the sand, with which i make memory jars.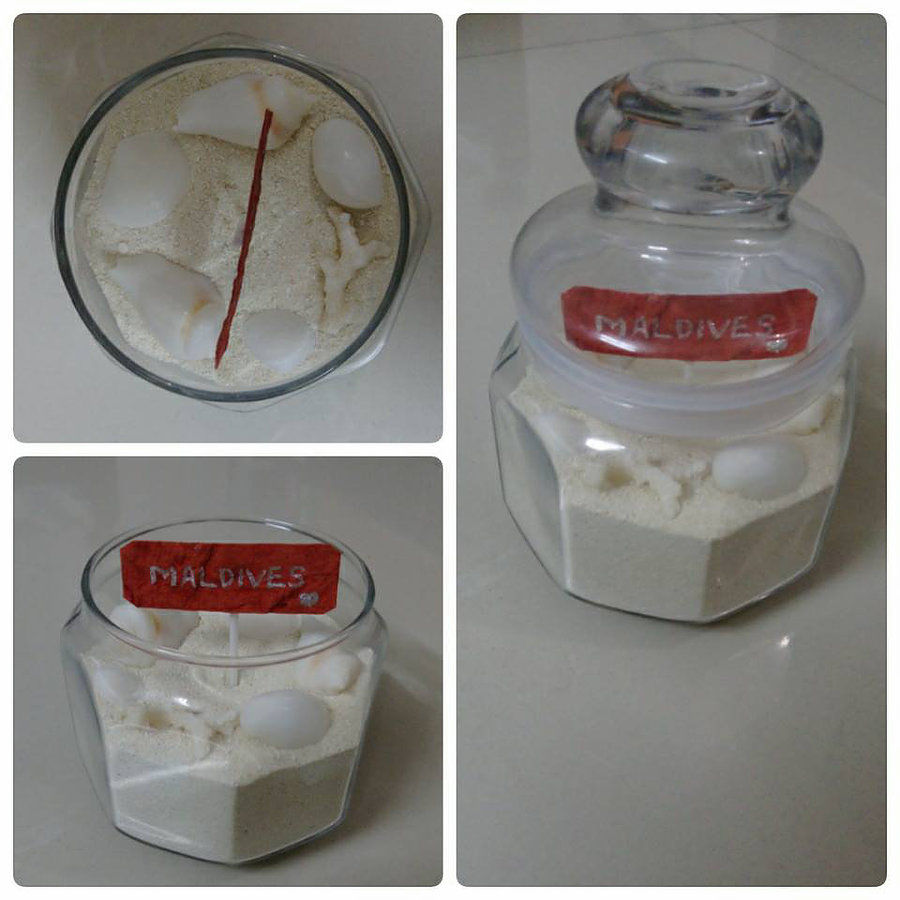 TOTAL EXPENSES:
Sim - 10$
Male to Maafushi & return - 5$
Accommodation - 150$ (5 days)
Food - 60$ (for 6 days)
Scuba diving - 120$ for 3 dives
Full day trip - 35$
Fridge Magnets - 3$
If you are not much passionate about diving, can choose to do only one dive and you can save straight away 80$. To be frank, snorkelling is really good in Maldives, where you are more relaxed and can still enjoy the underwater beauty of Maldives....
Either you indulge yourself in various activities like diving, snorkelling, kite surfing, jet skiing etc or just laze around on the beach, this will be one of the best experience of your life.
TRAVEL IS NEVER A MATTER OF MONEY BUT OF COURAGE....