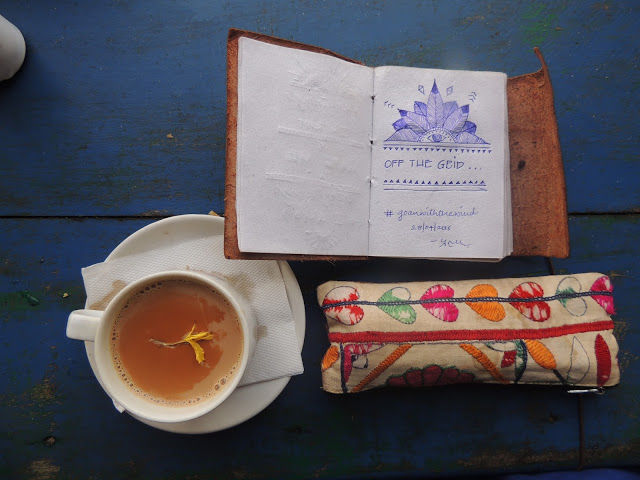 I wasn't very sure of this trip because I had already been to Goa so many times and also, I was a little disheartened due to the cancellation of my solo trip to Varanasi. Yes, I was supposed to go to Varanasi earlier but of course, that didn't fall in place. Various thoughts like what would I do in Goa, it's too hot now, will my trip just go to waste and a never ending list of the stupid question wandered my mind. During all of that I read somewhere - 'It's NOW or NEVER'. I decided to pack my bags and leave.
Mostly people rent bikes or cars for their journey within Goa but I decided to rent a cycle for 10 days to make my first solo trip a little more memorable. I found an amazing bicycle shop called Probyk. Rajesh over there was very helpful to understand me as an amateur biker and he helped me out in choosing the mountain bike for me. I got myself a MERIDA. It was quite a task to ride the bike with a backpack over my shoulder in the scorching heat right on the top of my head. The roads in Goa are beautiful but they aren't as straight as in Bombay, there are slopes all over. And that was quite a challenge.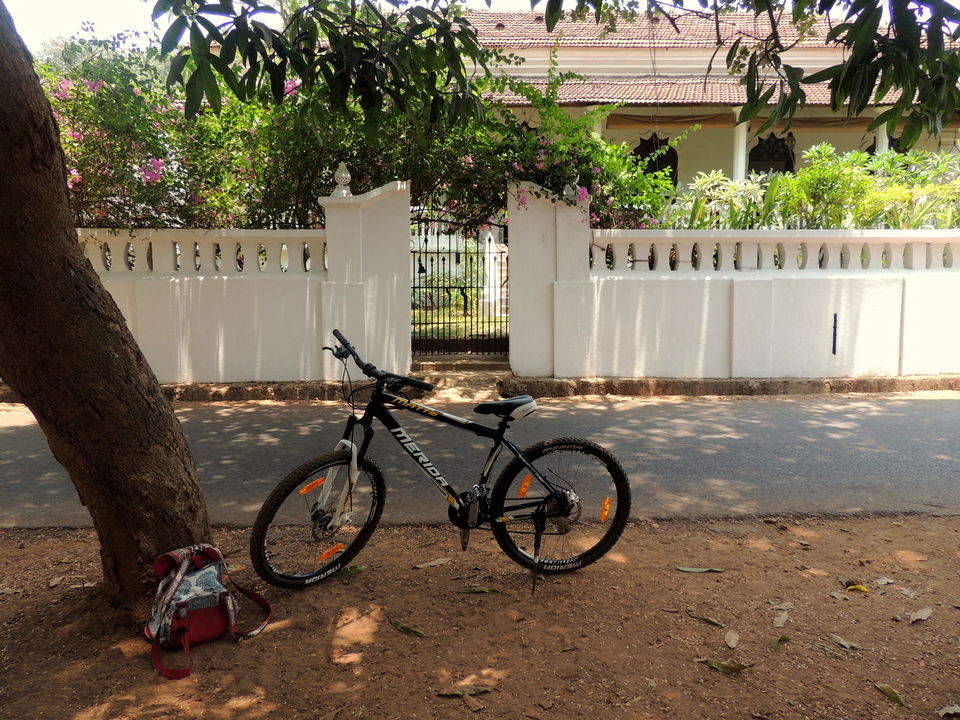 I reached Anjuna by late afternoon on the first day. I had booked myself a stay at a beautiful beach shack called Tantra at Anjuna beach itself. I spent the evening at the beach. I took myself out for dinner at Curlies that night. I left the next day for Calangute. I had already decided to stay at a hostel. The concept of a hostel is very common in the West but it is only recently that it is growing in India. I found this amazing hostel stay at Zostel. I was there for five days and I met some of the most amazing people from all over the world. I have always loved meeting new people. I made so many friends and everyone inspired me in some way or the other. I hope to stay in touch with them in future.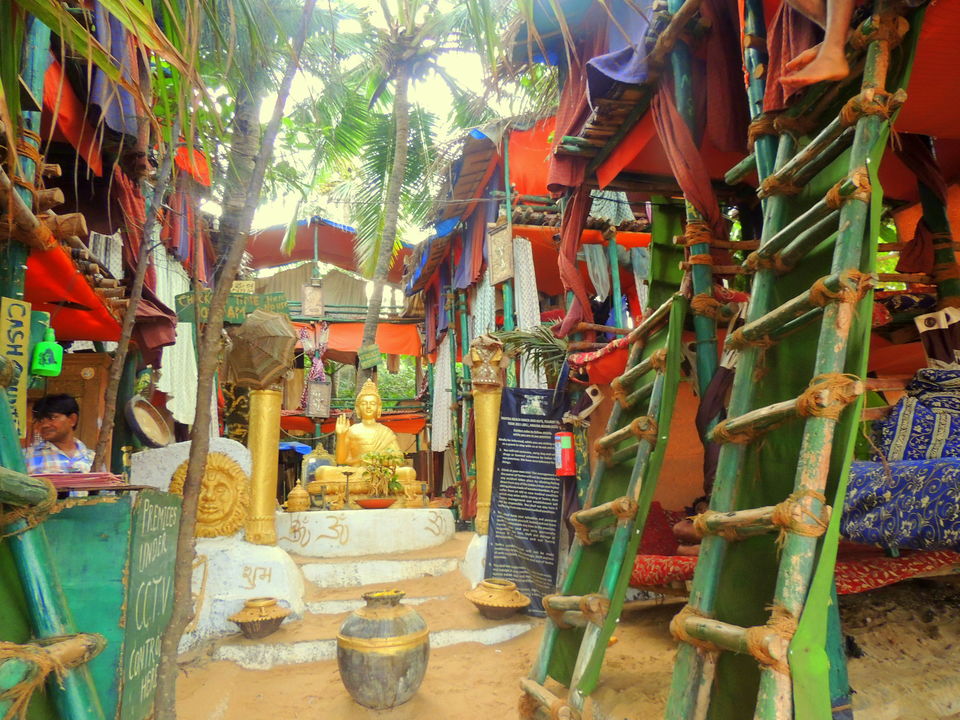 One of my favorite places in the hostel was their common lounge. They had wall paintings done all around. I spent one afternoon simply just lying there and reading a good book.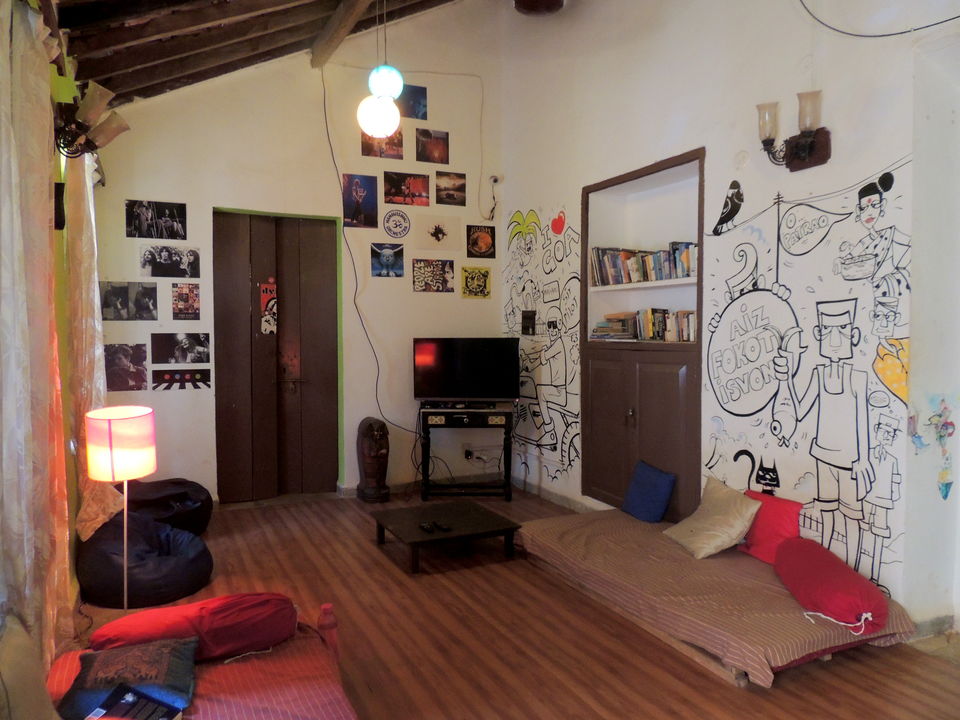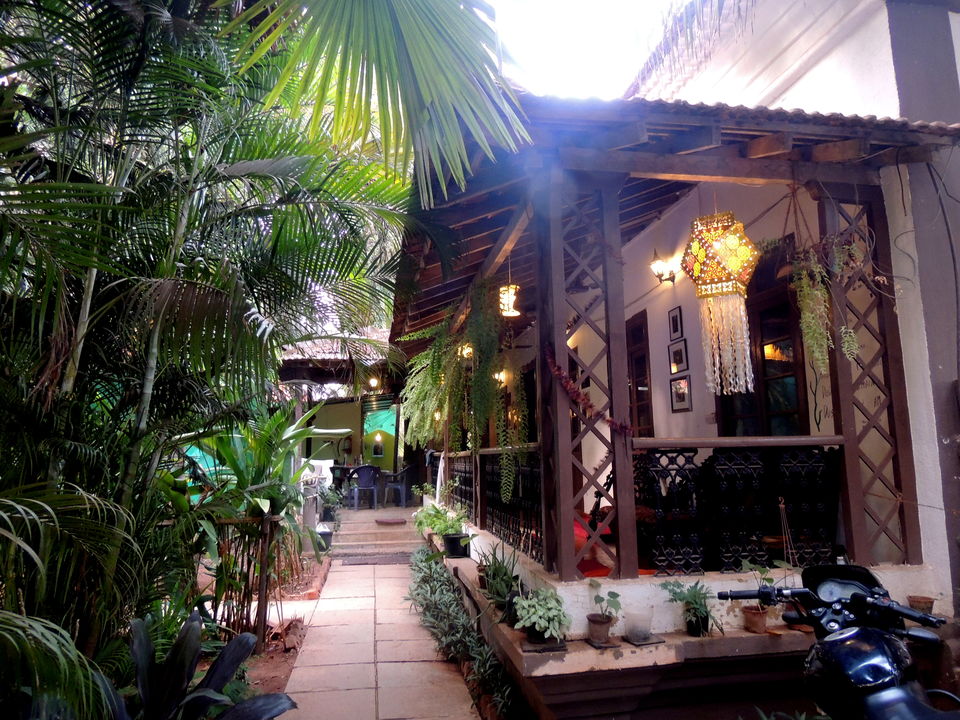 During my stay at the hostel, I spent my time at the Calangute, Candolim, Baga & Vagator beaches. I saw the beautiful sunset at the Charpora fort and visited the Spice Farms. I really wanted to try out Elephant riding at the farms but I have kept it for my next trip on the top of the list.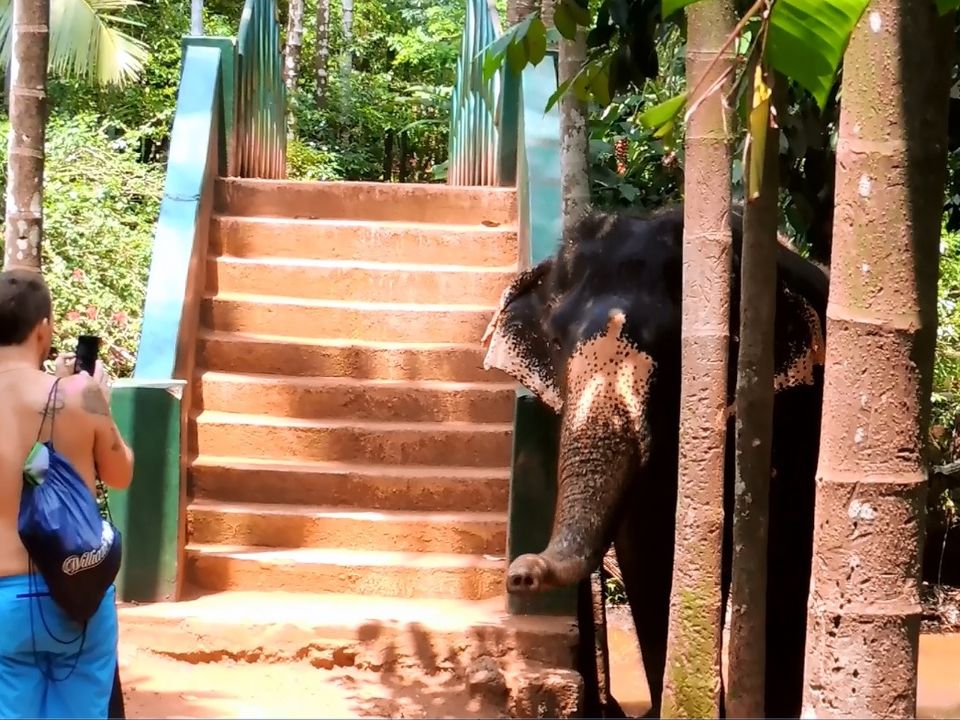 I visited the famous Mario Miranda's gallery. His works are simply amazing. I spent a real good one and half hour there. I also ended up at a night club one night when I heard that there was free entry for single ladies & there then was BOLLYWOOD playing. I am not much of a party person so that was a good experience. Though, at the end of it, one of the guy I befriended there told me I looked 'out-of-the-place'. Haha. I swear I tried my best to look one of them and enjoy myself.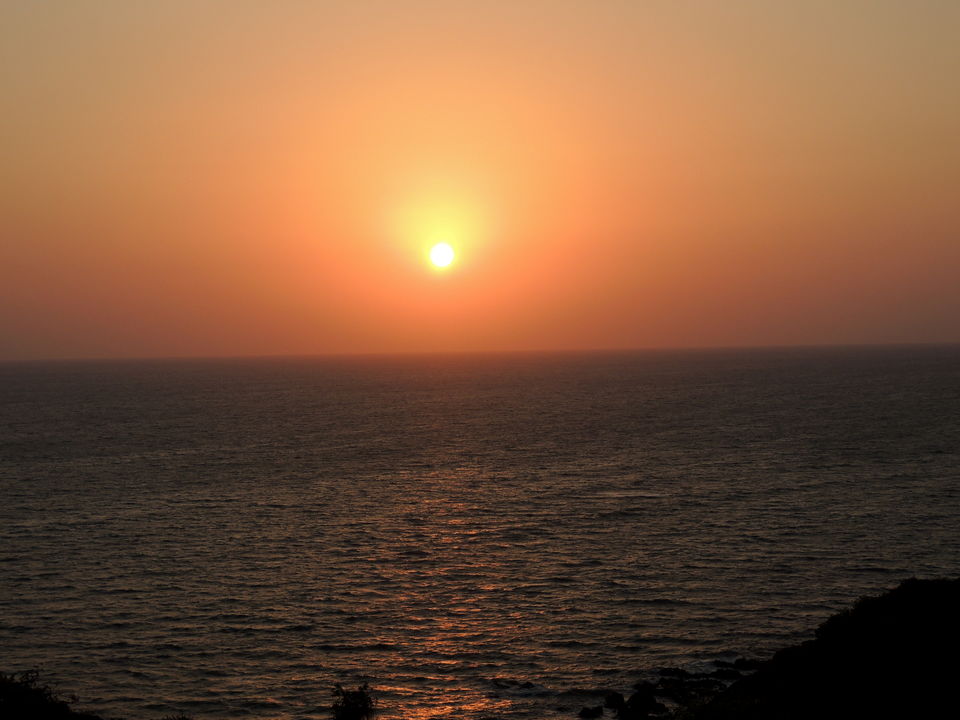 While in Bombay, I was looking for some home stays in Goa on AirBnb and I found a listing named 'OSHO Madhouse'. I looked for the pictures and found the house to be a typical goan house. I had to fall in love instantly. I found their page on Facebok and I spoke to Kabir, a German guy settled in Goa fifteen years back. He told me about a short meditation programme they offer and I instantly took the opportunity to book my stay at his house. I spent good two days there meditating and having fun around. If the Bollywood inside me speaks up then I would say - "Kabir is a solid guy!" (from ZNMD). He's kind, wise and he can go from a philosopher to a teenage friend in seconds. He practices Osho active meditation and I followed him for two days in the mornings. After the meditation sessions, we generally spent time having chai and talking on endless topics. Oh, he made awesome chai.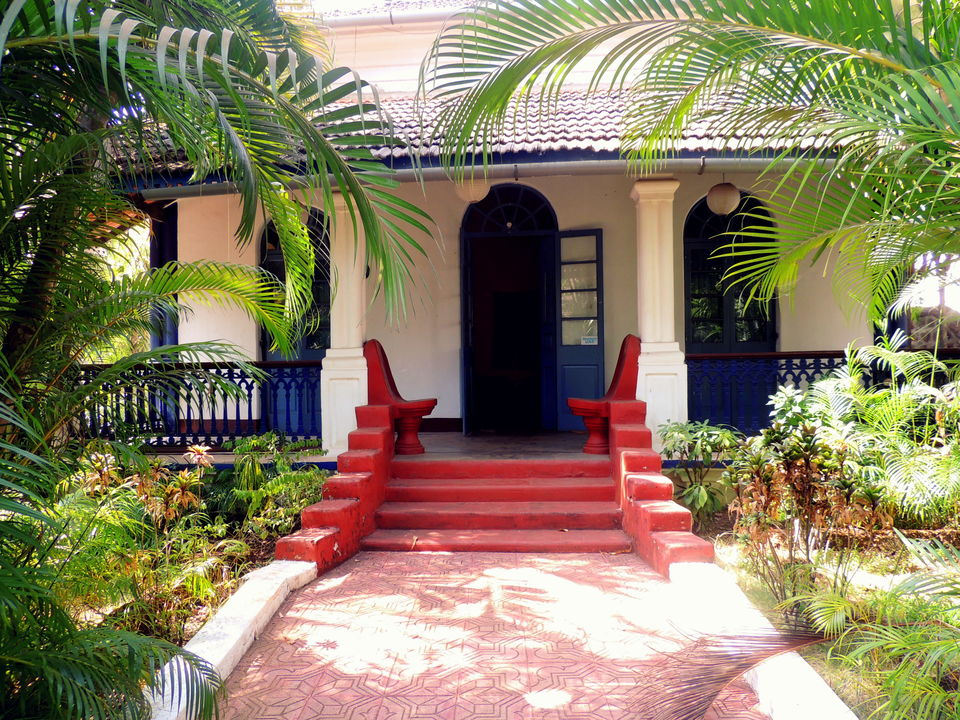 I explored some more of the north Goa and then I visited Arambol on one of the days to try out Paragliding. I was unsure if they still flew given it was an off season. To my luck, they did. I enjoyed the scenic view from the top and then I rested myself at the beach with a watermelon juice. I shopped a little on my way back home.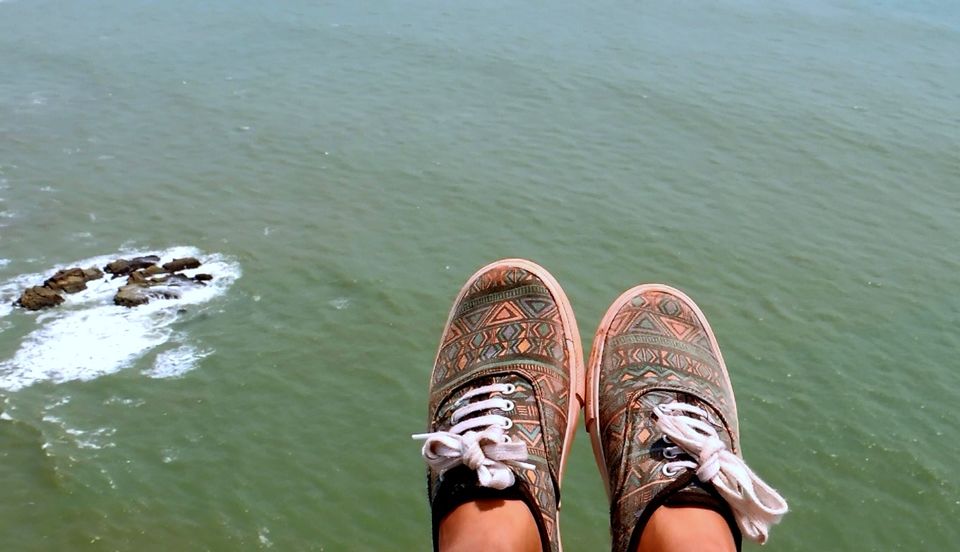 I tried Art Journaling during my trip and I was quite successful than my previous attempts of maintaining a journal on a trip. I would definitely try to practice it more because I just realized that art is the best way that I can emote. A lot of my friends from the hostel appreciated my work and motivated me to keep doing.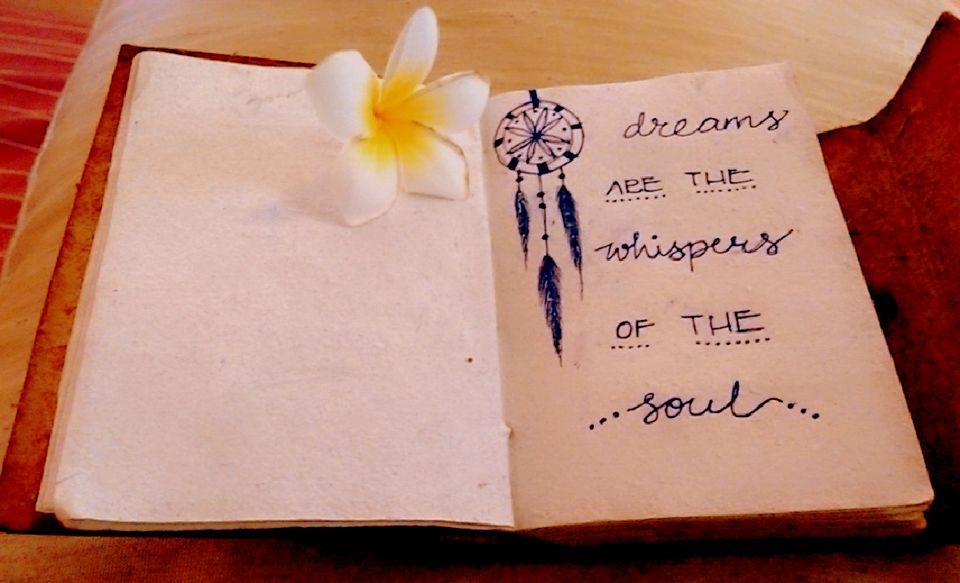 And then it was time to go back home. I never wanted to.
I remember there was this one time on the first day itself when I had to ride my bicycle all the way to Anjuna from Panjim where I felt that why did I sign up for this. The heat and the slopes had exhausted me so much that I literally threw my bag on the road and sat down with a sulking face. an hour later may be, I told myself to keep going because I knew somewhere deep down that it was all going to be worth it at the end. This trip explored a whole new world for me and the one thing I can take back home as a lesson is - It's really okay to trust strangers sometimes and the world is a beautiful place to call it a home.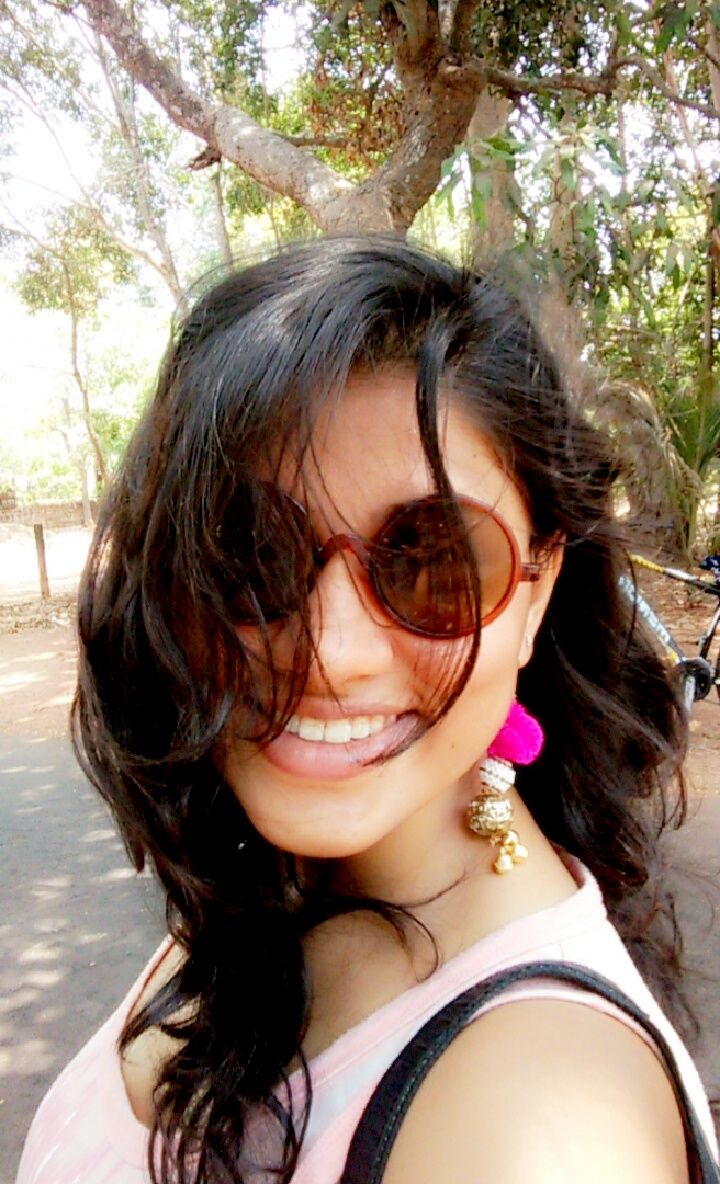 ❤
Thank you for reading through my story. If you liked the post, please share it with your family and friends. Also, any suggestions and recommendations are welcomed.
Check out the little vlog over here - https://www.youtube.com/watch?v=ztCaLZESSJY
Thank you visiting.
You can find me on Instagram as @patakaaguddii_
P.S.: Please make sure to give the picture credits if used anywhere.
❤