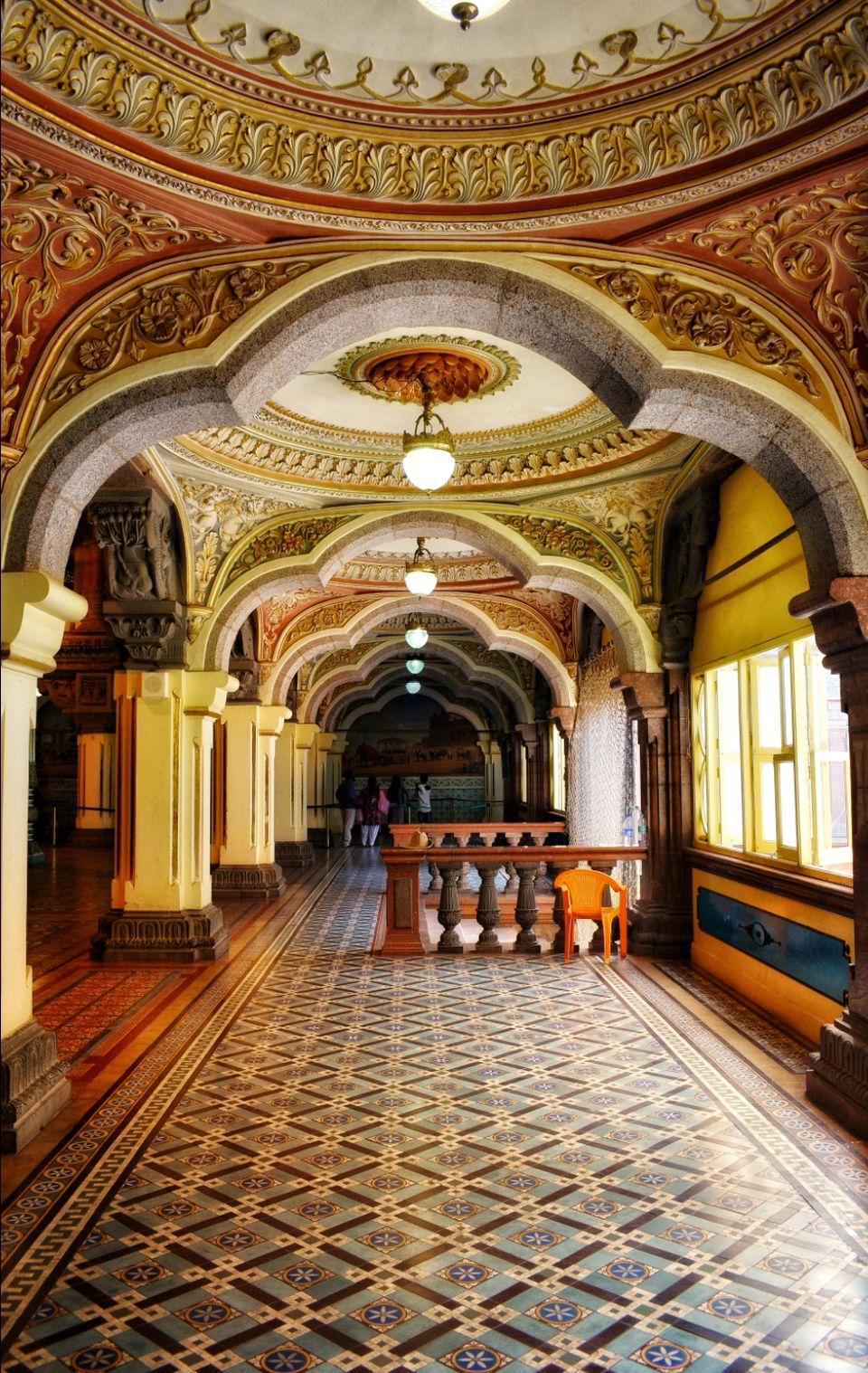 Type of trip- Almost a Week trip
Dates- From 18May19 to 26may29
Traveller-Solo Traveller + For two days a friend joined
Cost of trip - Rs25000/-(including flights+hotel+rental bike+food+shopping)
Started on 17may19 night by train from Ferozpur in Punjab Mail and reached Delhi in morning on 18may19 at 0600hrs followed by flight in afternoon at 1200hrs and reached Penssioner's Paradise at 1400hrs
Got into an already booked hotel room at 25km from Airport and took rest till evening and then went for dinner and little bit nearby outing
On 19may19
From here I started the day by taking VOGO/DRIVZEY rides easily avble on play store as app and provide gud Scotty at reasonable cost

#Banglore Palace-Located at around 15 km from my hotel I first went to this famous palace.Maharaja Chamarajendra Wadiyar 10 did not have a suitable place to stay during his training in Bengaluru, this property was purchased and transformed. Construction of a palace building was started in April 1874 and completed by 1878. Mr. Cameron of Lalbagh did the landscaping.The palace was built in Tudor Revival Style architecture with fortified towers,battlements and turrets. The interiors were decorated with elegant woodcarvings,floral motifs,cornices and relief paintings on the ceiling.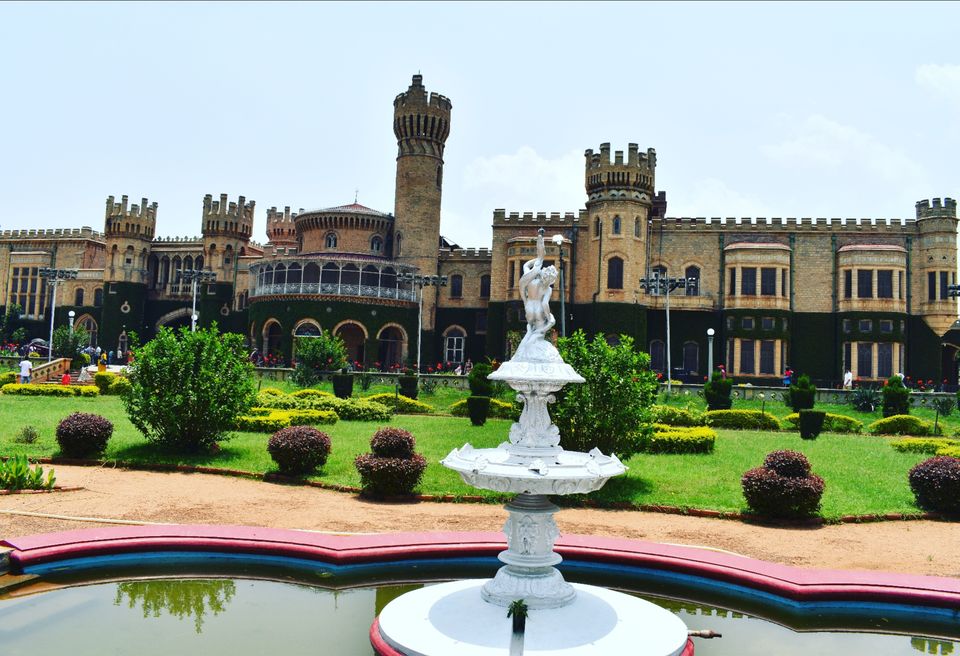 # Tipu Sultan Summer Palace-Located at 7km from Banglore palace this is an example of Indo-Islamic architecture and was the summer residence of the Mysorean ruler Tipu Sultan. Hyder Ali commenced its construction within the walls of the Bangalore Fort, and it was completed during the reign of Tipu Sultan in 1791.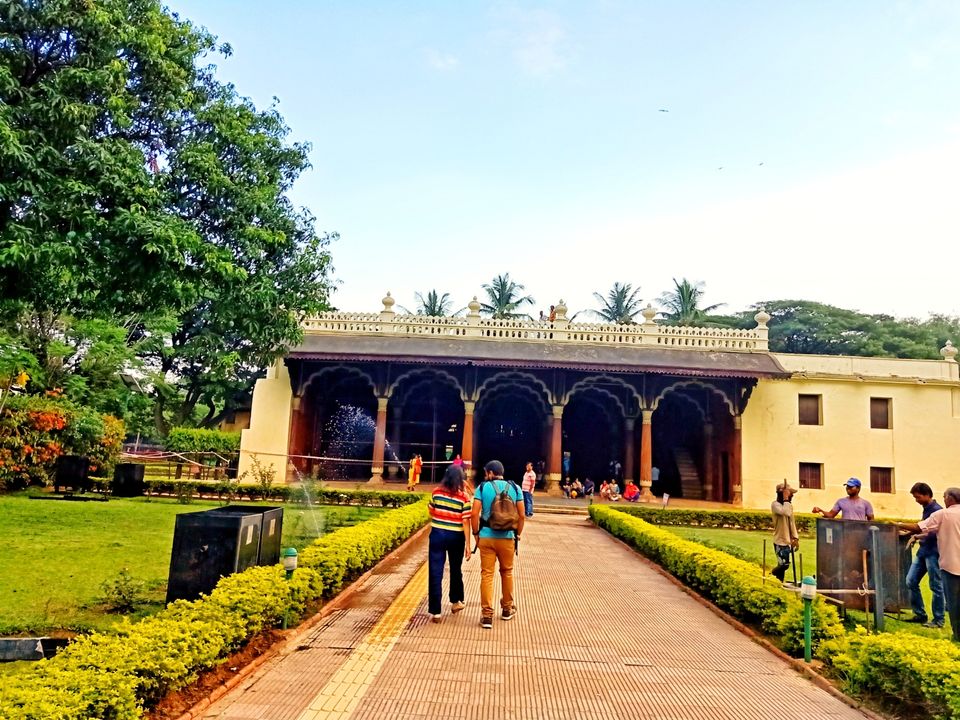 #Doda Basavana Gudi- Located at a distance of 4km.from summer Palace .Also known as The Bull Temple .The bull ,referred to is a sacred Hindu demi-god, known as Nandi; Nandi is a close devotee and attendant of Shiva. Dodda Basavana Gudi is said to be the biggest temple to Nandi in the world. The stone monolith idol of Nandi is continually covered with new layers of butter, benne in the local language of Kannada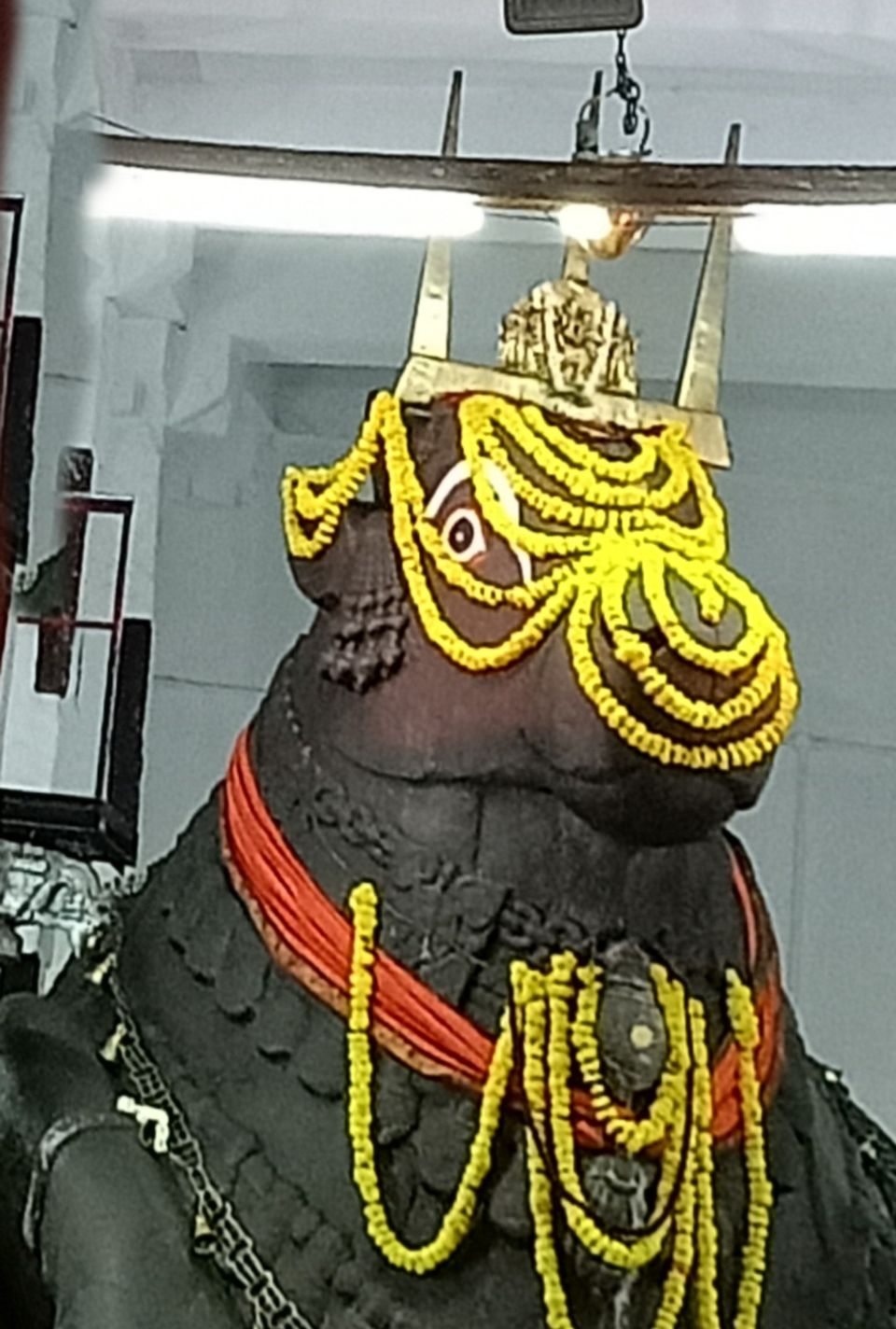 #Shree Doda Ganapathi Temple- Just next to Bull Temple is Ganapathi Temple in Bungle Rock Garden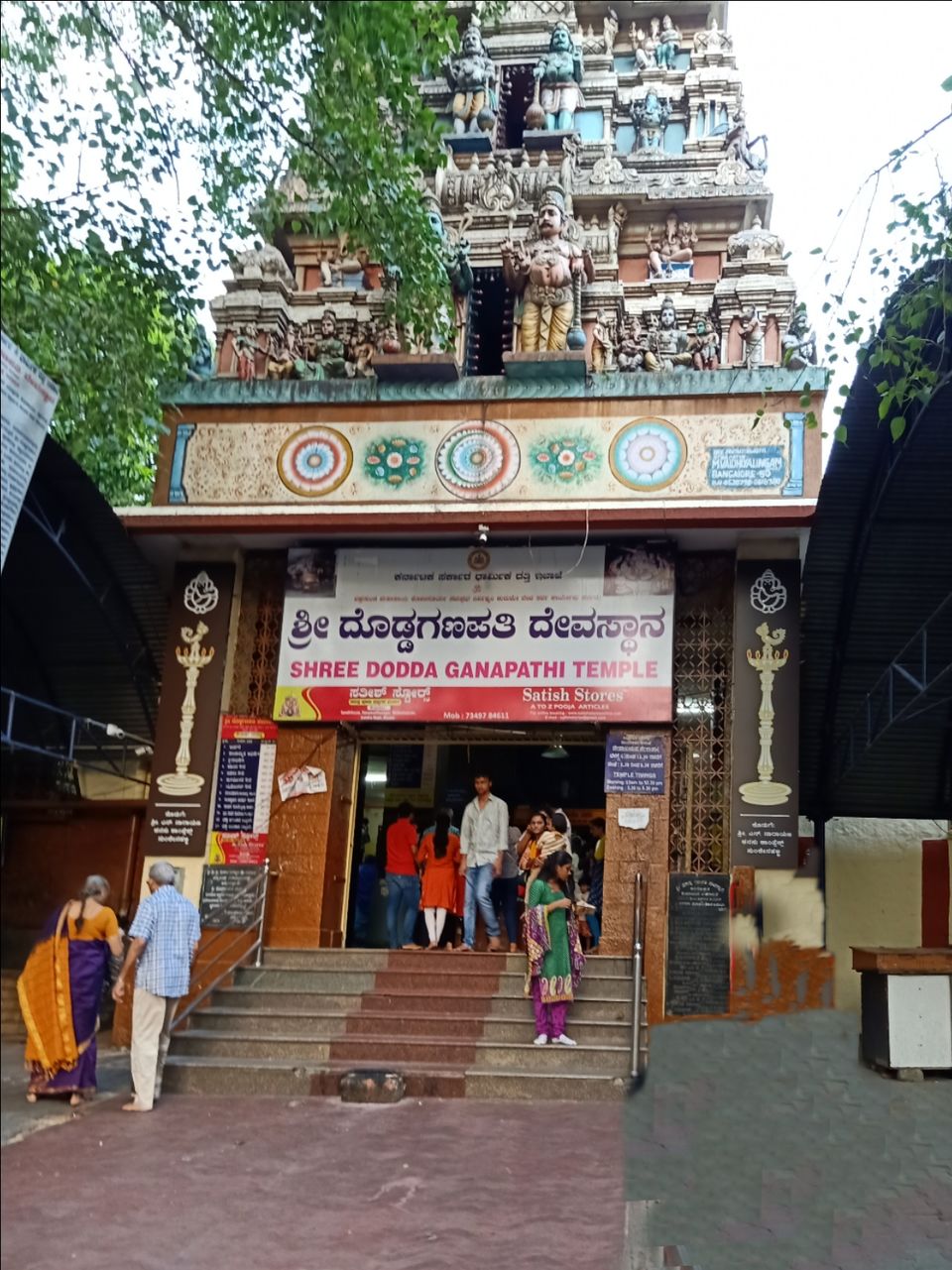 After this I went back to hotel in evng at 1700hrs took rest and went outside for dinner.
20may19
Here again I booked the VOGO ride and today my one of friends from Bangalore went along with me
# Lumbini Garden-Located at dist of approx 10 from place we went to the garden situated on the banks of the Nagawara Lake named after Lumbini of Nepali dedicated to Lord Buddha.It contains an eco-friendly boating park and a 12,500 square foot artificial beach and children's pool.
#Cubbon Park-Located at 11km from lumbini garden within the heart of the city in the Central Administrative Area is a landmark 'lung' area of Bengaluru city, also know as Shree Chamarajendra Park. Originally created in 1870, when Major General Richard Sankey was the then British Chief Engineer of Mysore State, it covered an area of 100 acres (0.40 km2) and subsequent expansion has taken place and the area reported now is about 300 acres.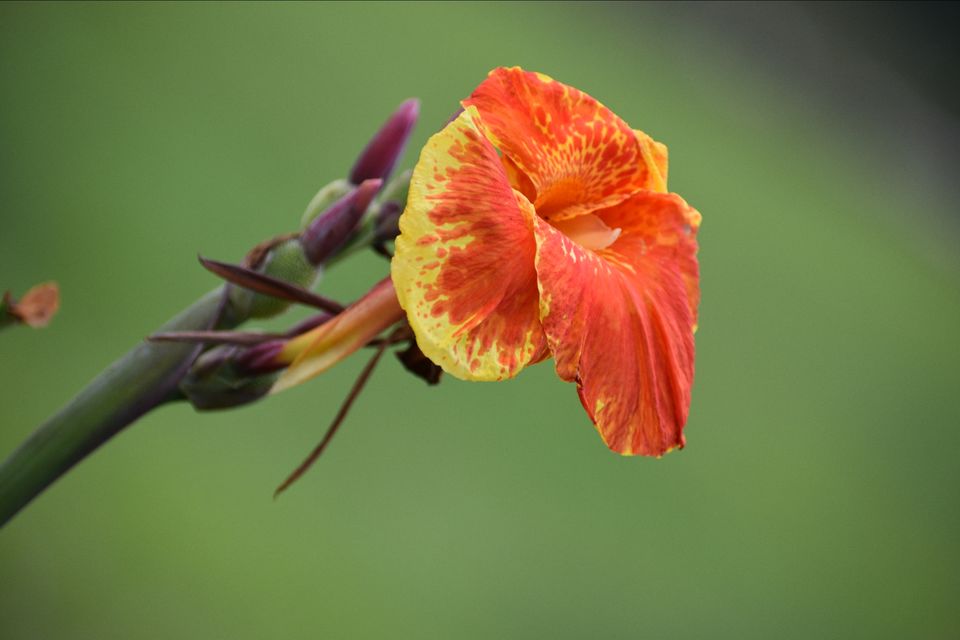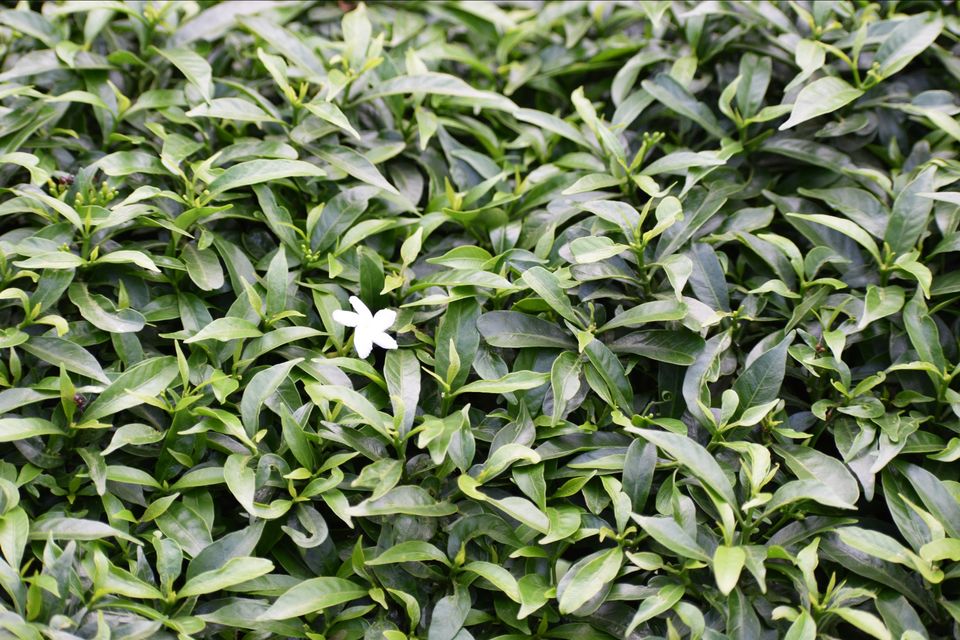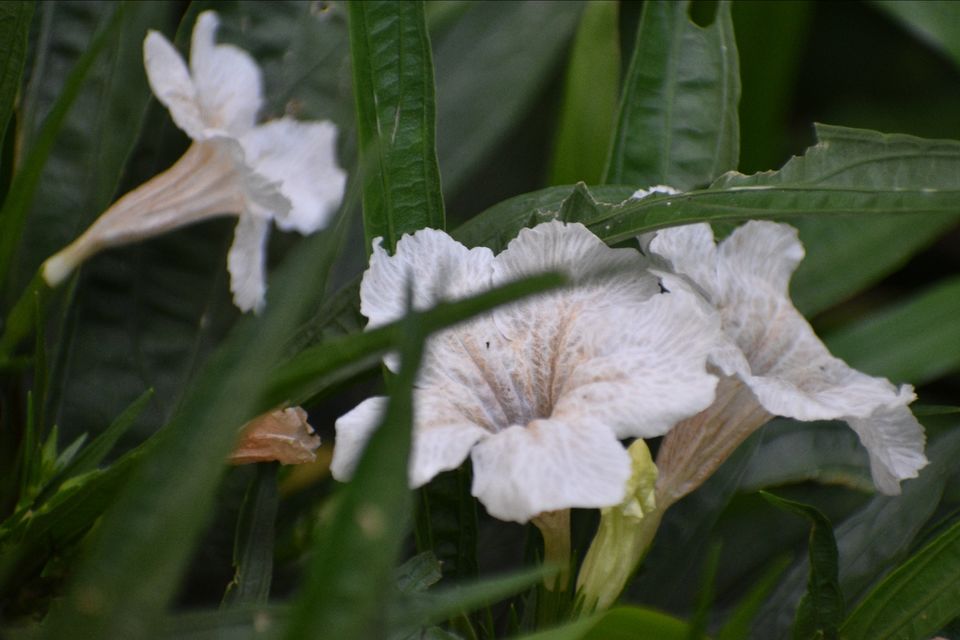 #MG Road area-At walking distance approx 1km from Cubbon Park is Brigade Road which is one of the biggest commercial centres and busiest shopping areas.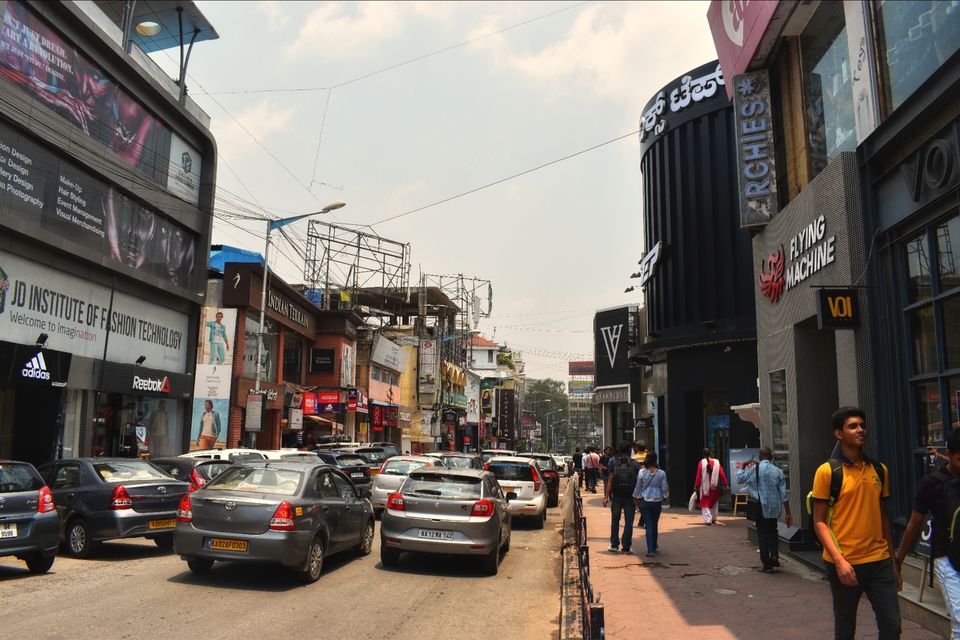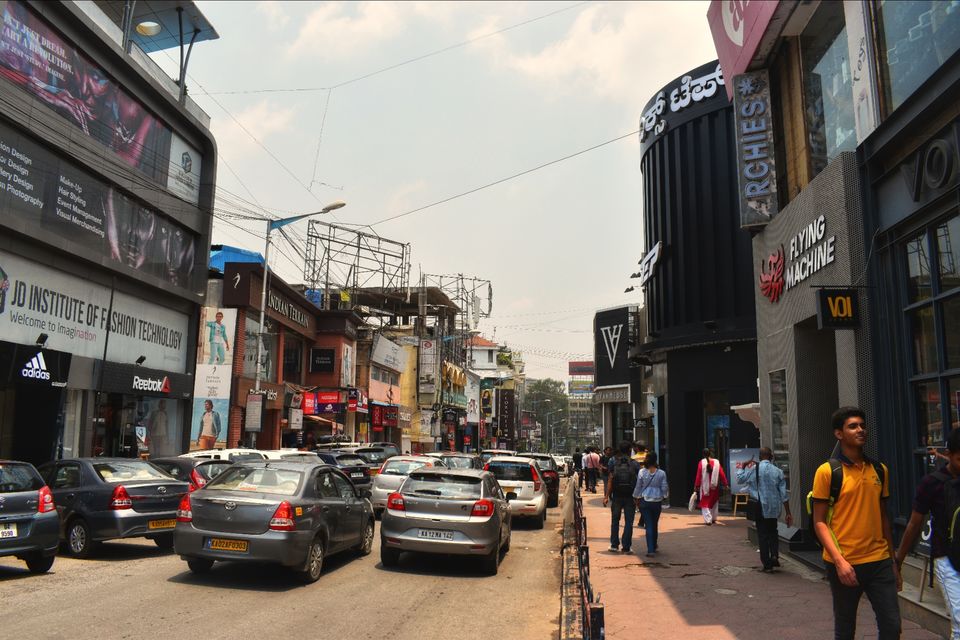 #Vidhana Saudha- On our way to home we saw a buildingconstructed in a style sometimes described as Mysore Neo-Dravidian ,and incorporates elements of Indo-Saracenic and Dravidian styles.The construction was completed in 1956.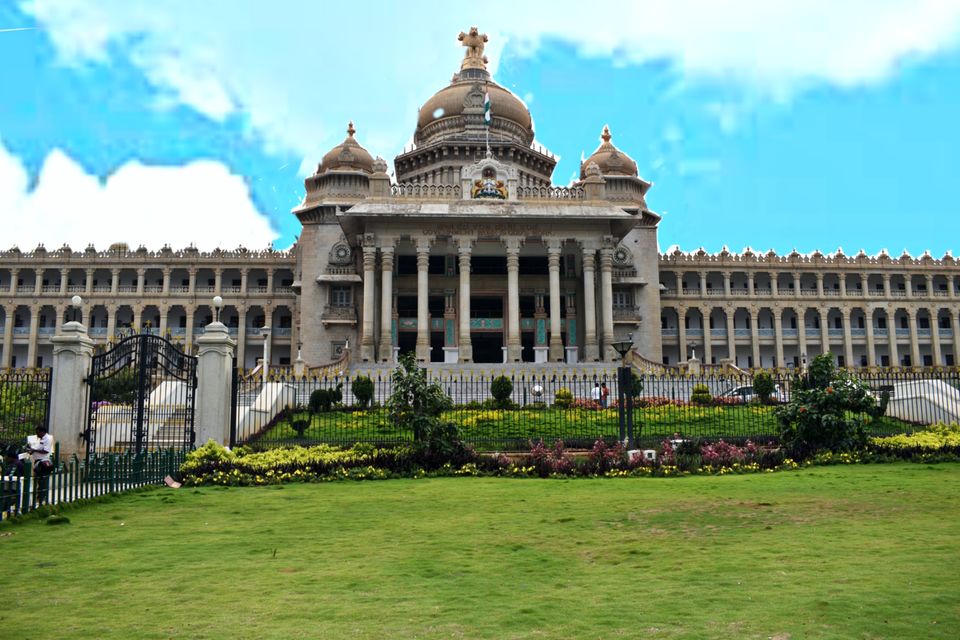 #Shiva Temple - We then visited to a temple which is marked by a 65ft tall figurine of Lord Shiva carved in white marble, and placed in an artificial pool of water symbolising Lord Shiva's natural habitat, this place is a beautiful pilgrimage centre for all the devotees of Lord Shiva.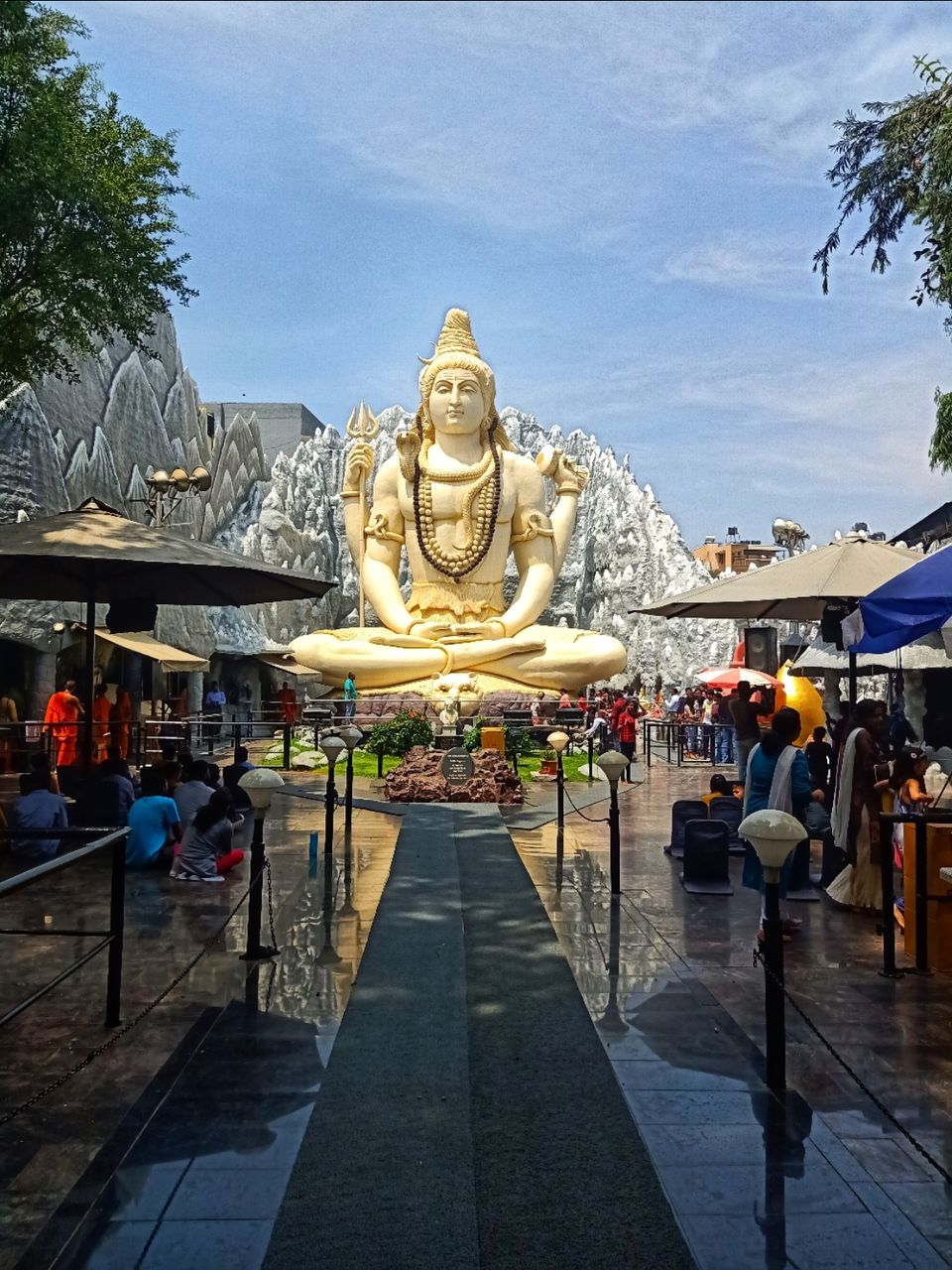 Here then comes an end of day after having dinner and we then planned to visit one of the famous destination located 61km from Banglore .
Here we started our journey on 21may19 to one of famous destination known for its beuty and sunrise.We started from Bangalore at 0400hre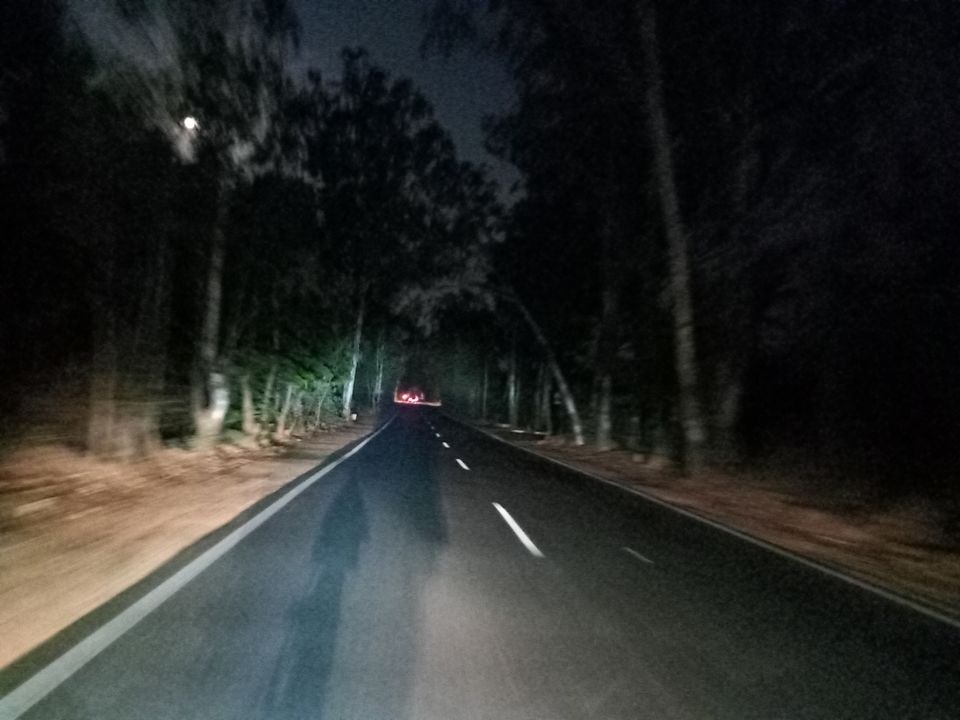 #Nandi Hills-An ancient hill fortress built by Ganga Dynasty and later enlarged and strengthened by Tipu Sultan.Here the beautiful sunrise mesmerized us.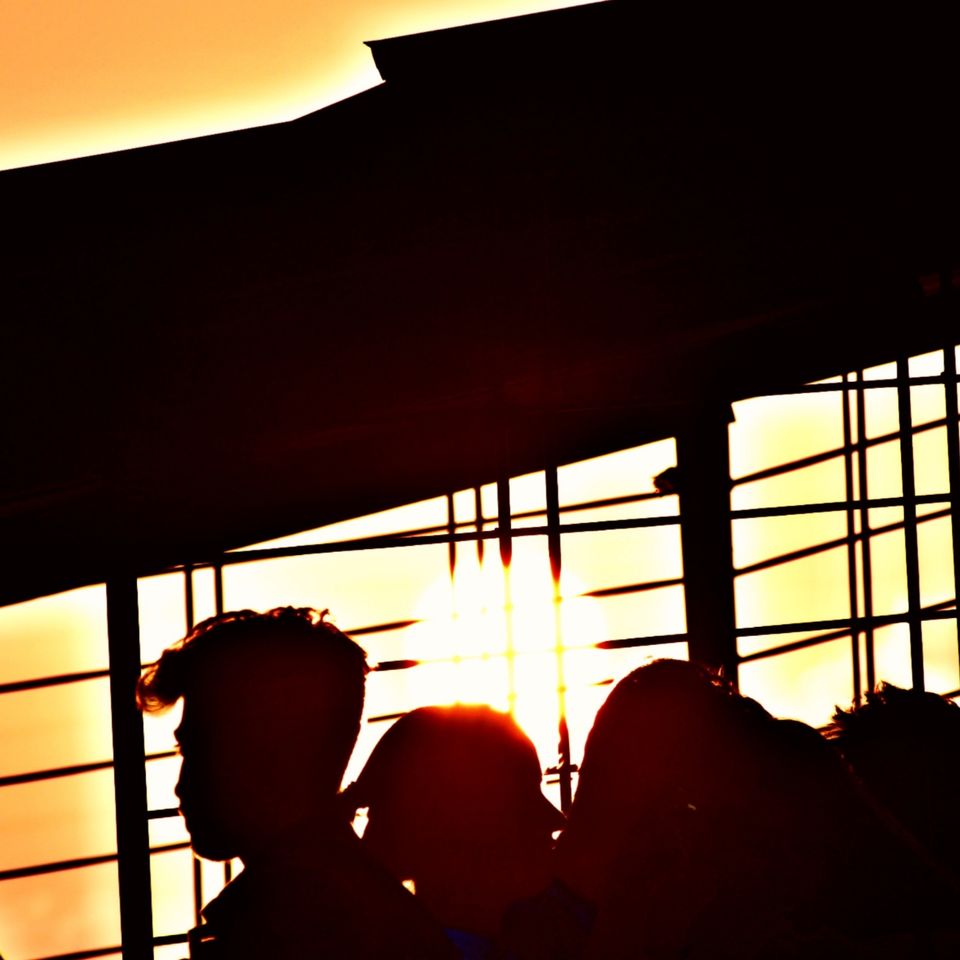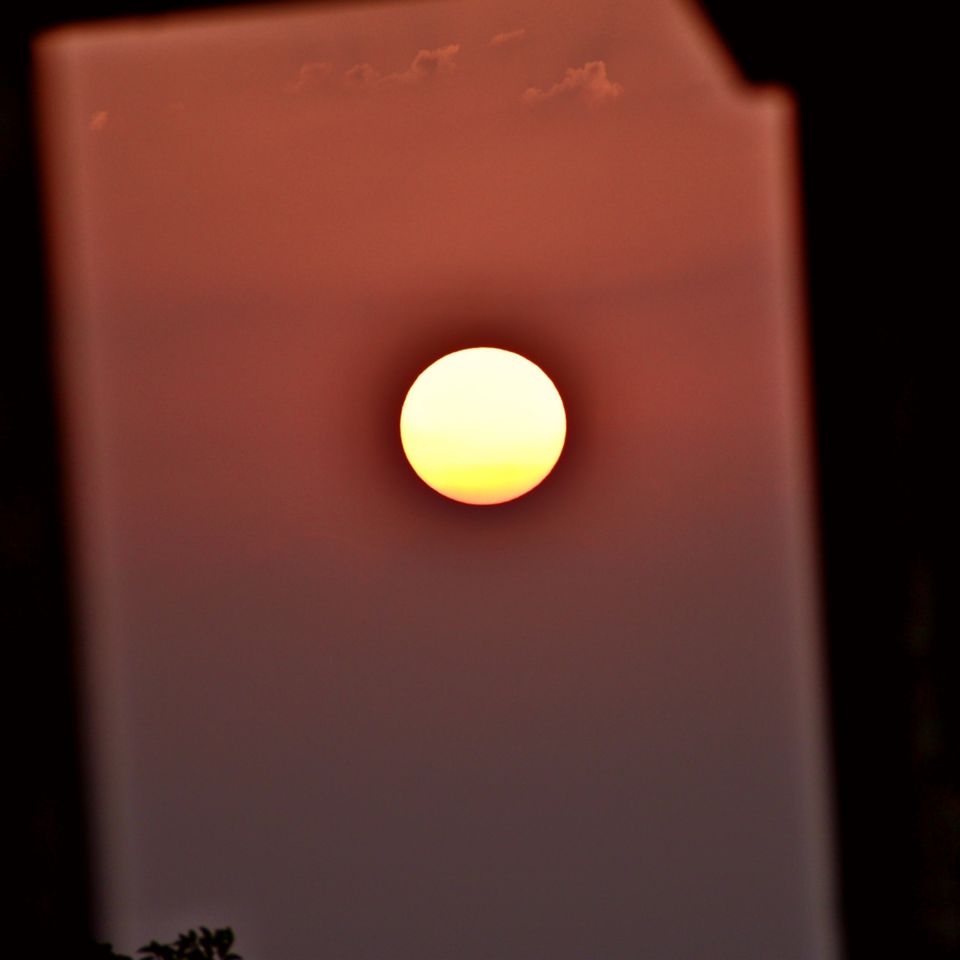 Then from here we came back to Bangalore at approx 1200hrs and then visited UB City Mall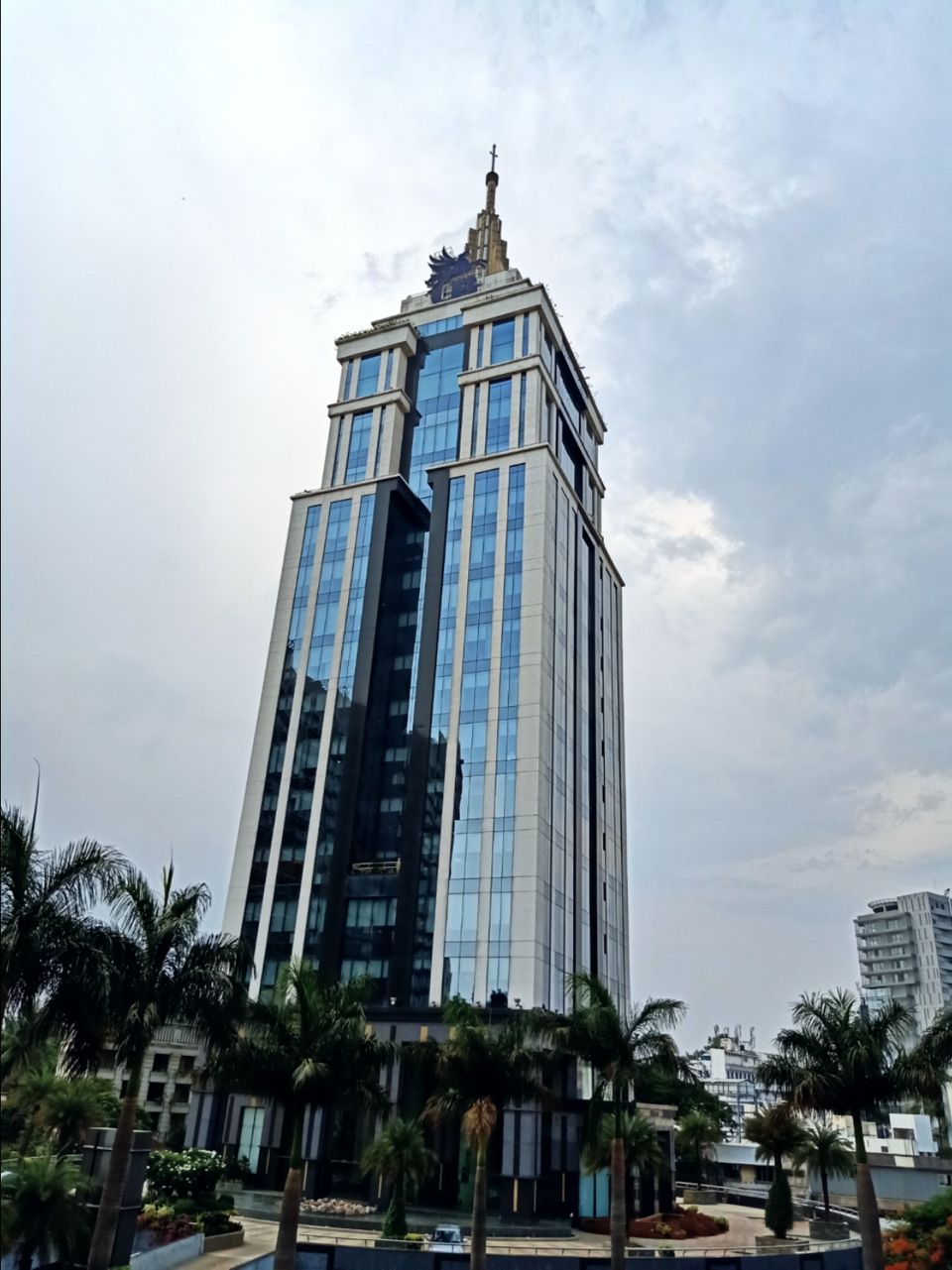 #St Mary's Basilica-Situated at a distance of 3km from In city we then went to a church which has a humble beginning as a thatched hut in the 17th century,built by Tamil Christian migrants from Gingee. The Shrine was then known as 'Chapel of Kanikkai Madha' and was located in their village where rice was grown.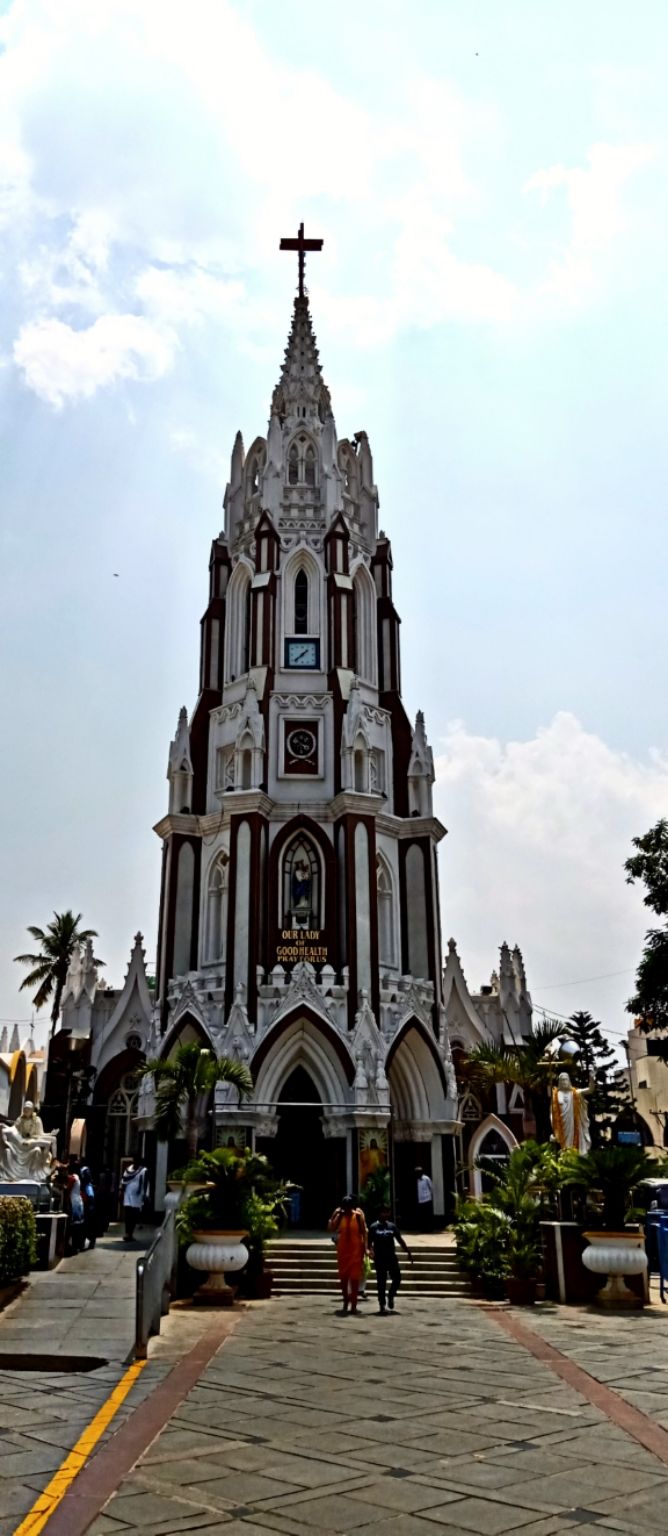 Covering most of the places nd being not interested in visiting to museums though there are many we then went to brewery had a fresh beer from there and dinner and went to hotel.
22may19
I already had booked my ticket through SRS travels being avble online easily.U will get this travel agency by typing in Google chrome and provides reasonable and gud services.
Mysuru
Located in the foothills of the Chamundi Hills about 145.2 km (90 mi) towards the southwest of Bangalore.It served as the capital city of the Kingdom of Mysore for nearly six centuries from 1399 until 1956. The Kingdom was ruled by the Wadiyar Dynasty, with a brief period of interregnum in the 1760s and 70s when Hyder Ali and Tipu Sultan were in power.
#Mysore Palace-The architectural style of domes of the palace is commonly described as Indo-Saracenic, with blends of the Hindu, Mughal, Rajput, and Gothic styles. It is a three-story stone structure with marble domes, and has a 145-foot five-story tower. The palace is surrounded by a large garden.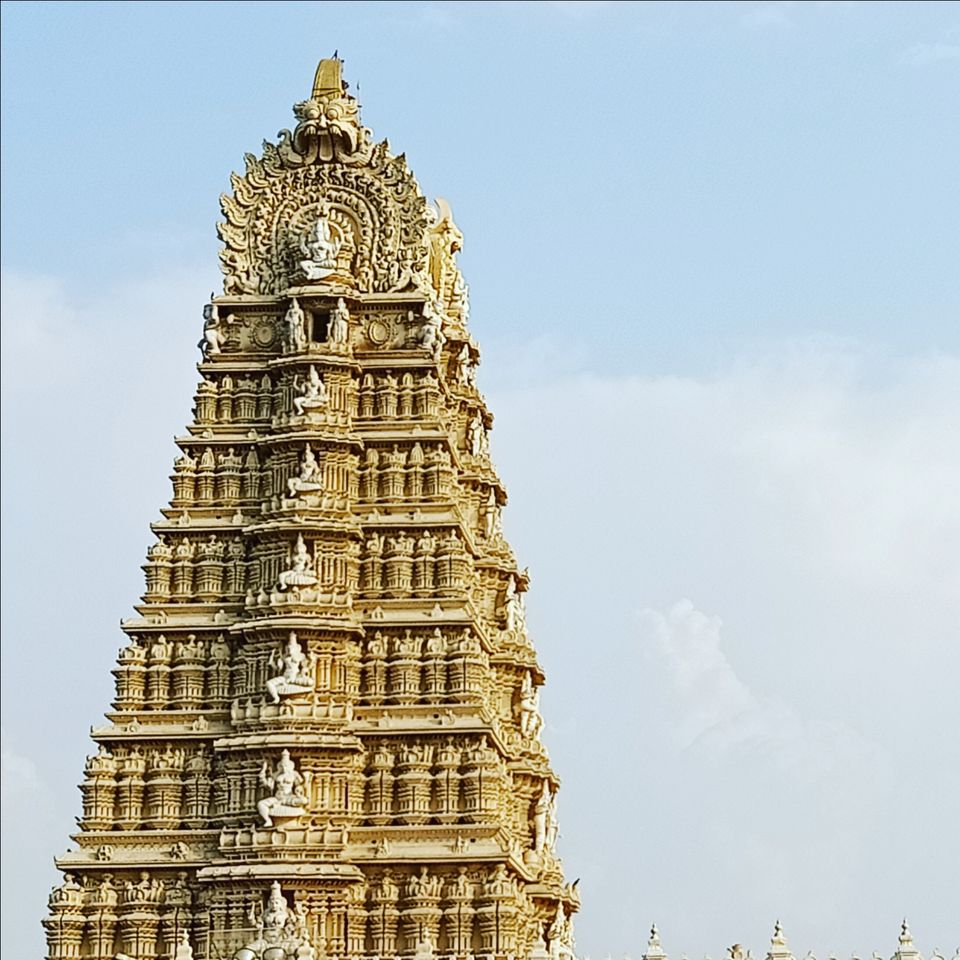 #St. Philomena's Cathedral[-It is a Catholic church that is the cathedral of the Diocese of Mysore, India. The full name is the Cathedral of St. Joseph and St. Philomena. It is also known as St. Joseph's Cathedral.It was constructed in 1936 using a Neo Gothic style and its architecture was inspired by the Cologne Cathedral in Germany.This is one of the tallest churches in Asia.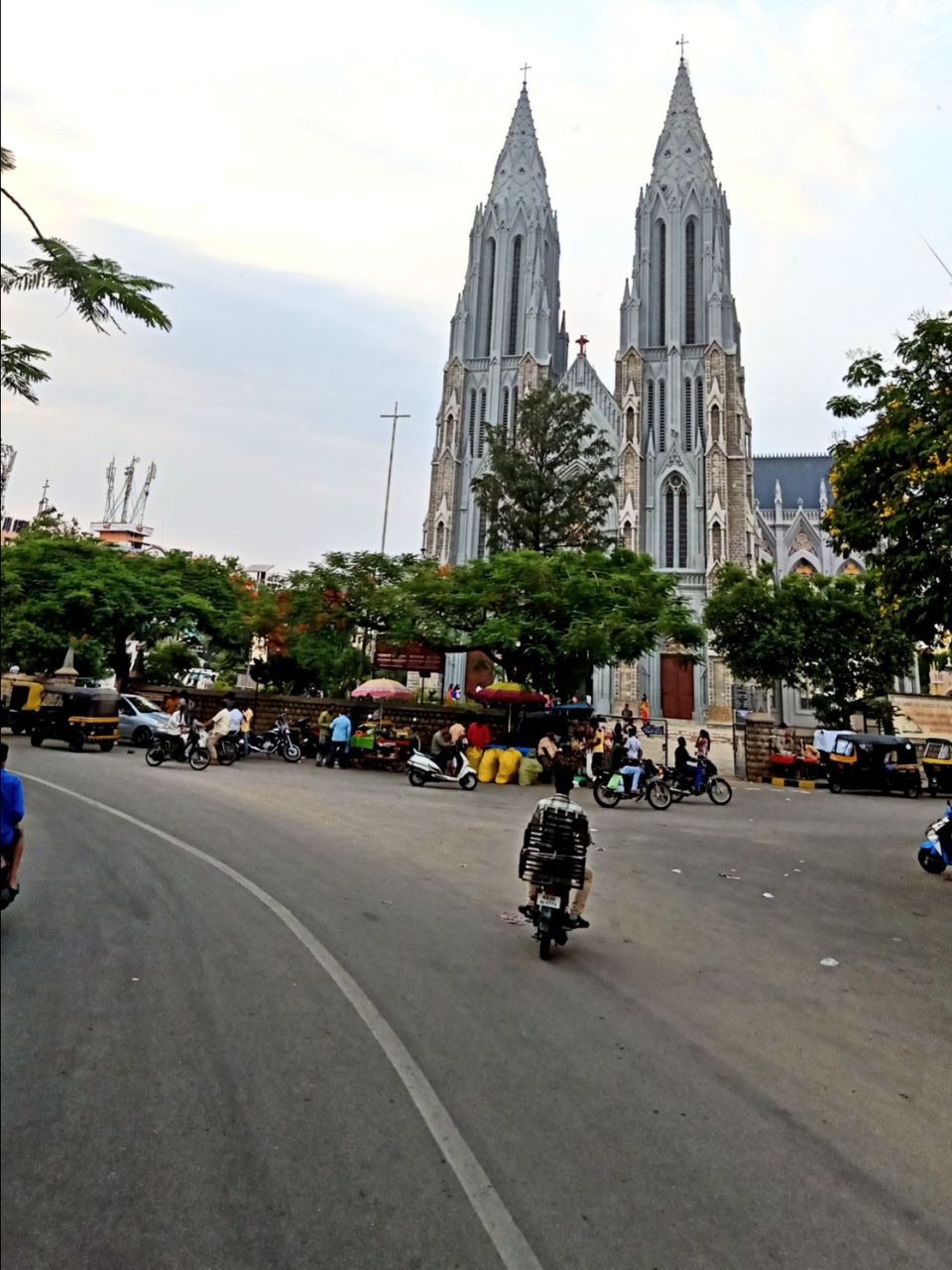 #Vrindawan Gardends-Lies adjoining the Krishnarajasagara Damn which is built across the river Kaveri.The work on laying out this garden was started in the year 1927 and completed in 1932.Sir Mirza Ismail, the Deewan of Mysore, a man with a penchant for gardens, founded the Brindavan Gardens (Krishnaraja Sagar Dam in particular) and built the Cauvery River high-level canal to irrigate 120,000 acres (490 km2) in modern Mandya district. The garden was renovated in 2005 with a cost of Rs. 50 million
This is very beautiful garden full of fountains and has musical fountain also. Best to visit at evng time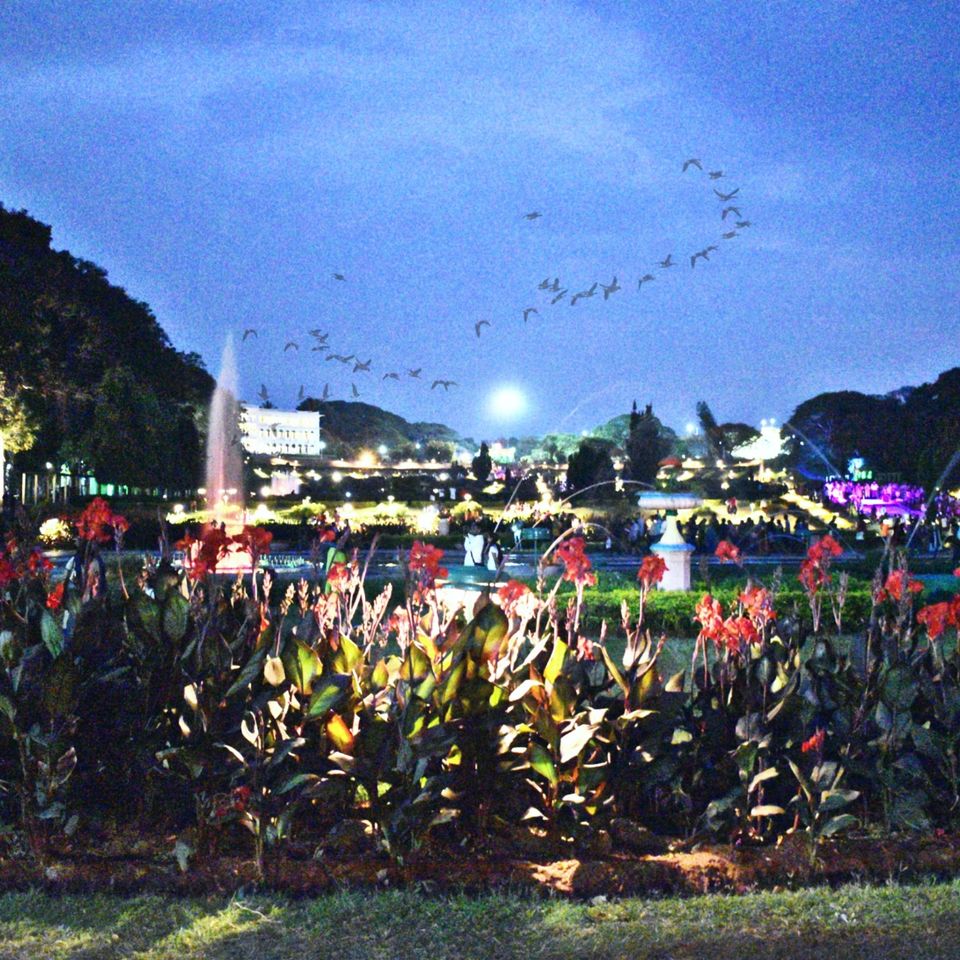 Al these destinations were arranged on bus only by Traveller itself from here I then went to hotel which is also arranged by Traveller itself and ordered food on zomato.
On 23may19
While going from Mysore to Ooty we have to pass through to national Park
#Bandipur National Park- Which is 80km from mysore city and is known for its tiger reserve and is located towards Karnataka side
#Mudumalai National Park-Tis is in continuation with bandipir only but located towards Tamil Nadu side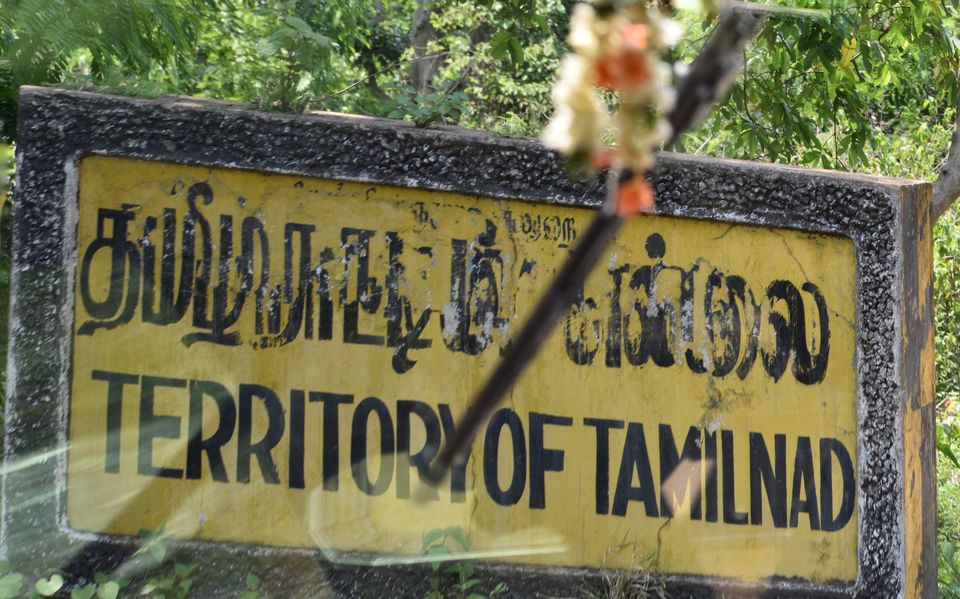 Ooty
It is located at 126km from Mysore and is in the Nilgiri Hills .Originally occupied by the Toda people, the area came under the rule of the East India Company at the end of the 18th century.
#Ooty Lake-Loacted at 1km distance from bus stand is an artificial lake constructed by John Sullivan, in 1824. The water flowing down mountain streams in the Ooty valley was dammed to form the lake.Boating facility is avble here and one can get different varieties of flower seeds and buds also.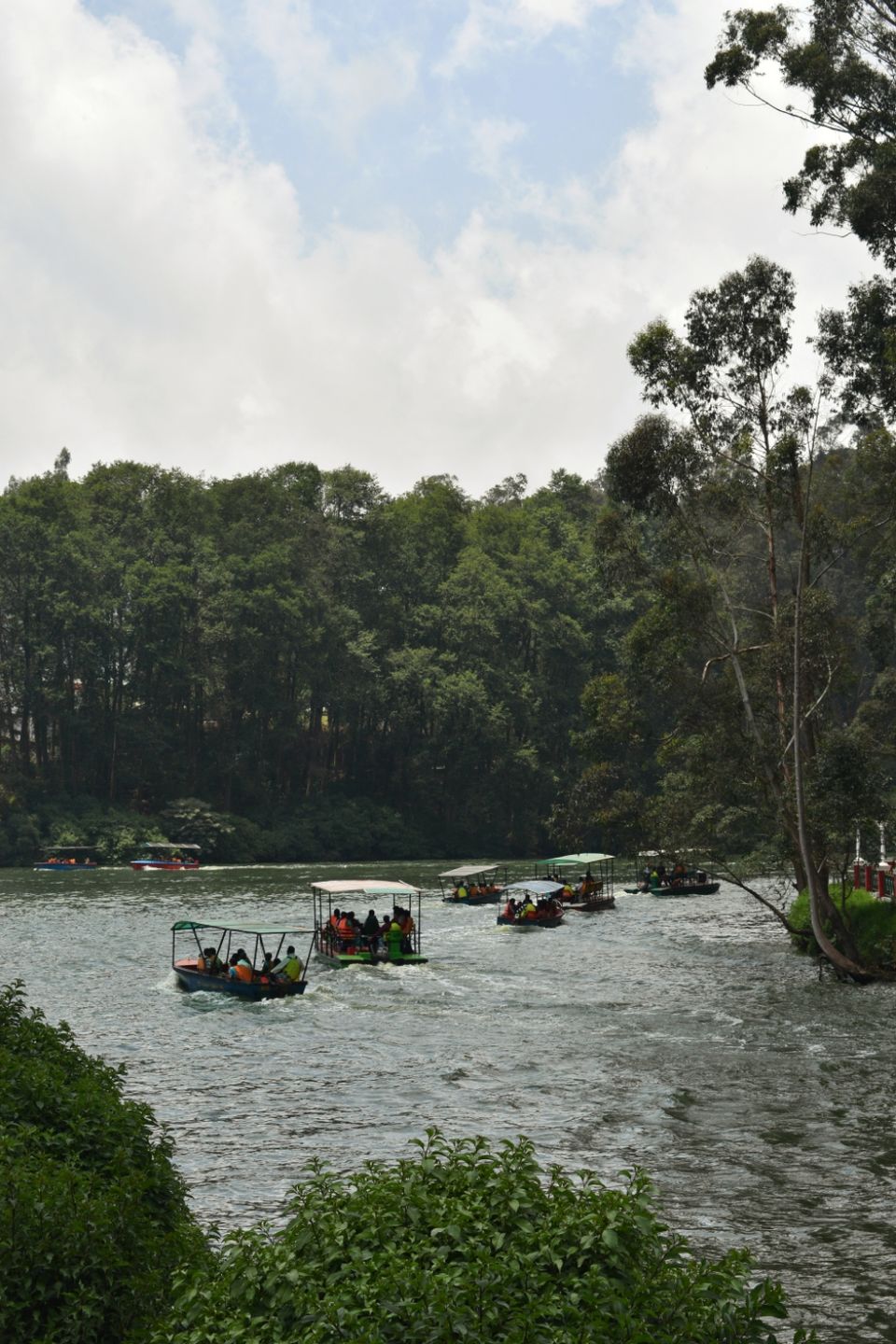 #Govt Botanical Garden-The Gardens, divided into several sections, cover an area of around 55 hectares, and lie on the lower slopes of Doddabetta peak.One awsm thing was that when I went to this place FLOWER FESTIVAL was going on so I got chance to see different types of flowers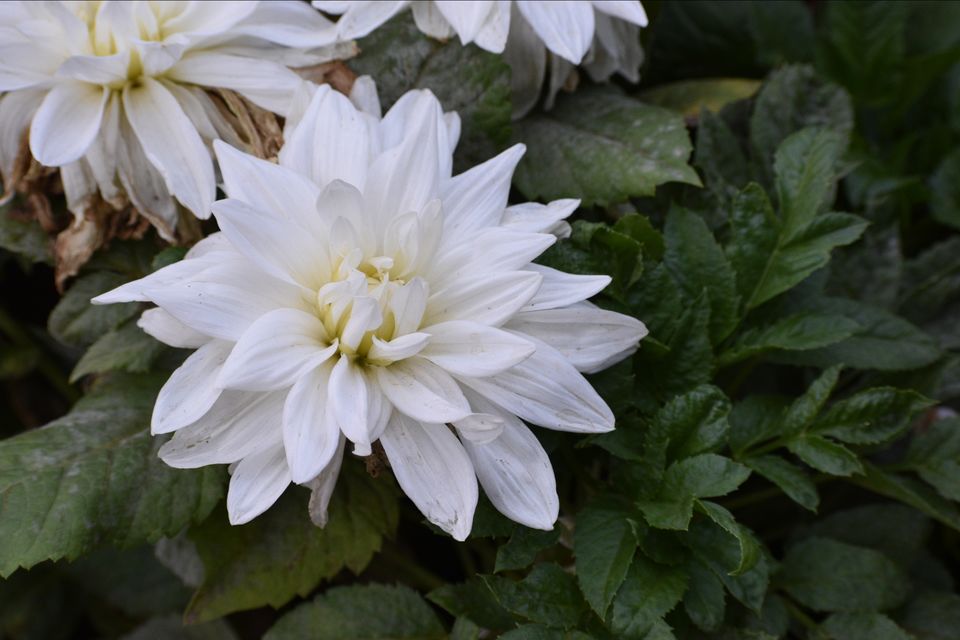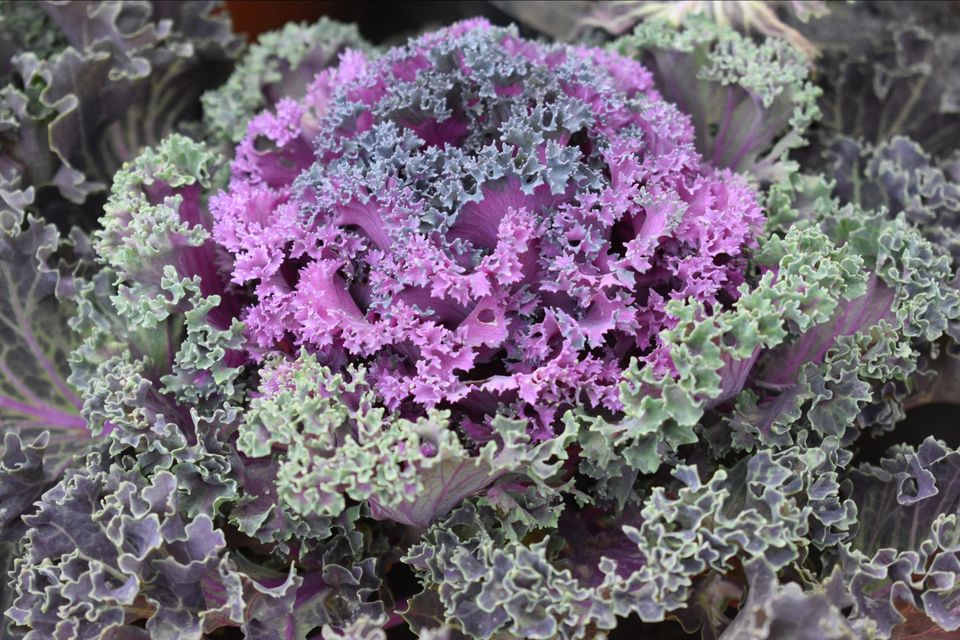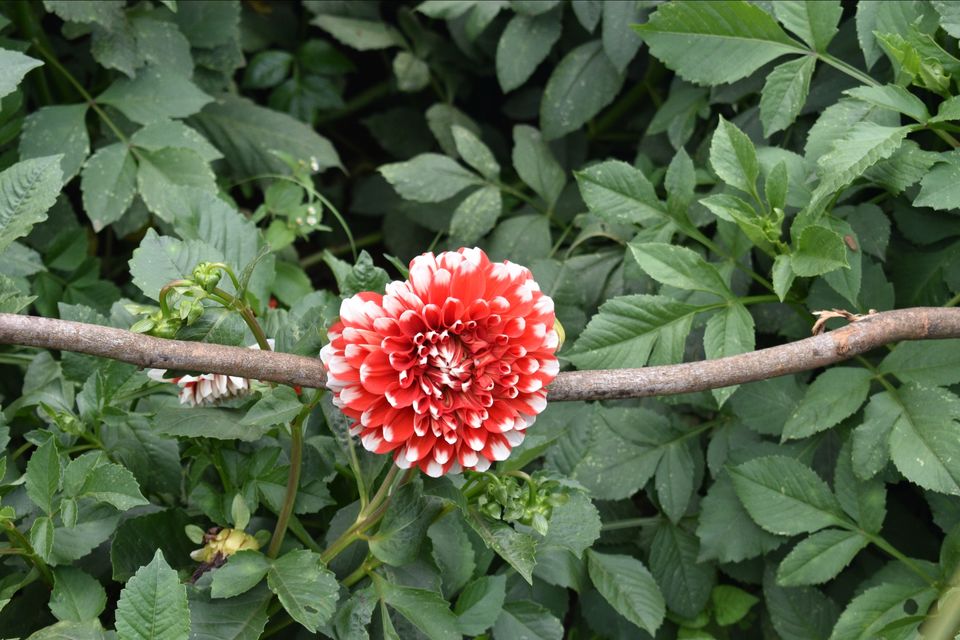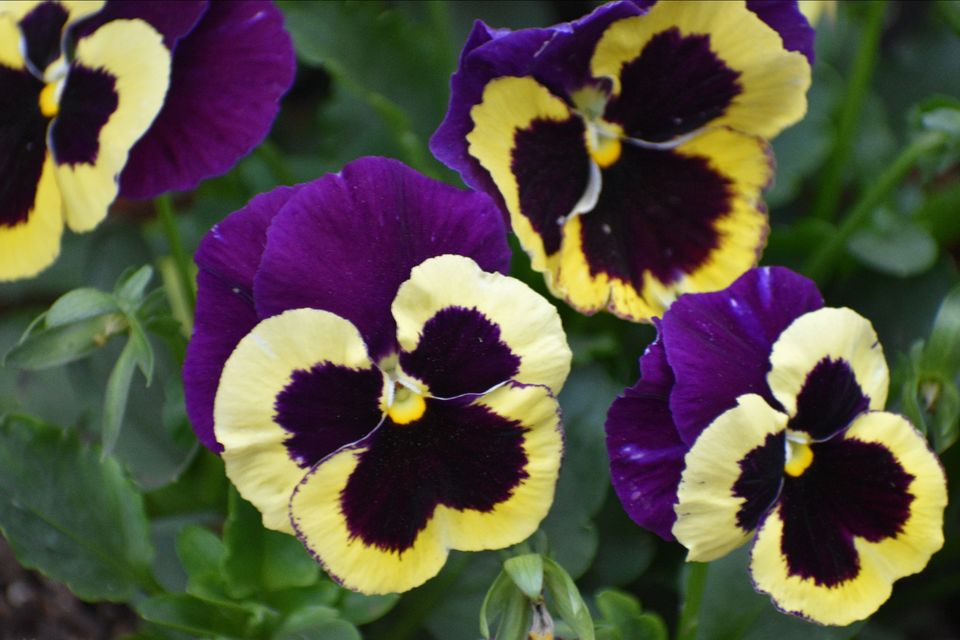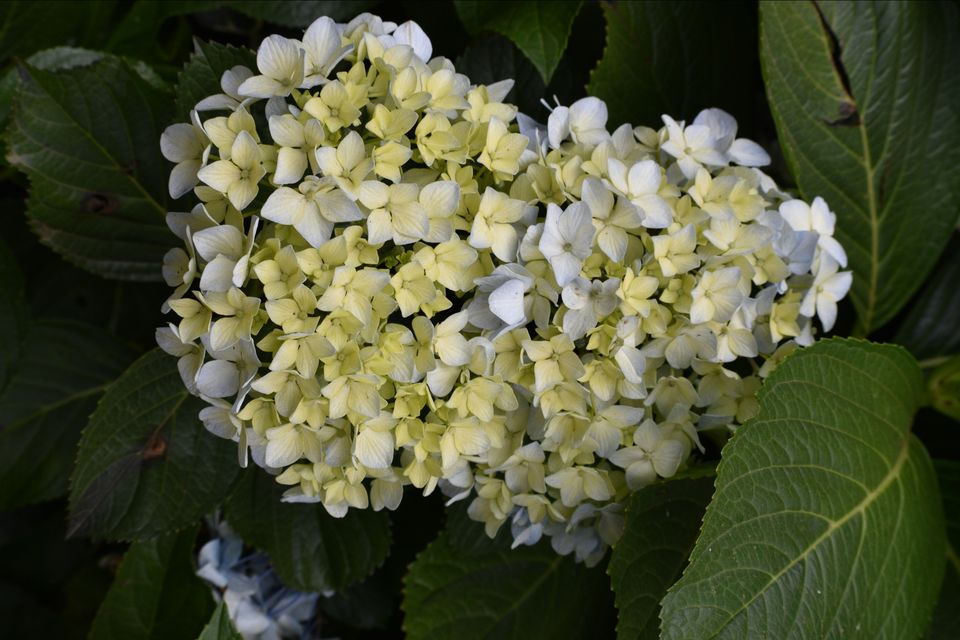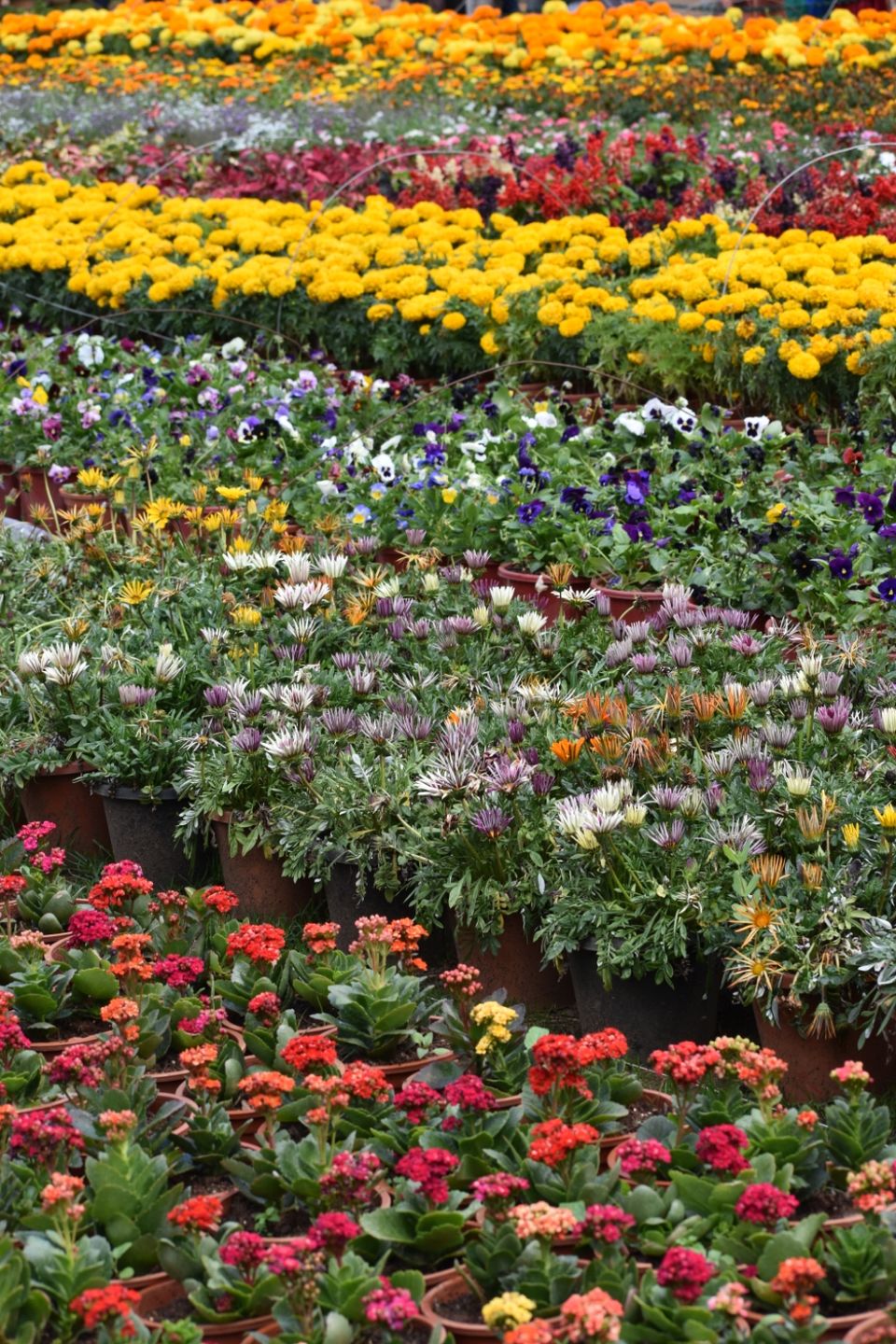 After this with all other bus passengers I also started by journey back to Bangalore around 1500hrs from Ooty and reached Bangalore around 0400hrs in morning.
Next day i.e 24may19 was again a lazy day but spent well with friends.
Then I booked by tickets again for next day through SRS travels and my bus was at night around 2300hrs
On 25may19
I reached Tirumala around 0600hrs got freshed in hotel arranged by traveler and then went to Darshana
TIRUMALA
Tirumala Hills are part of Seshachalam Hills range. The hills are 853 metres (2,799 ft) above sea level. The Hills comprises seven peaks, representing the seven heads of Adisesha. The temple lies on the seventh peak -Venkatadri, on the southern banks of Sri Swami Pushkarini, a holy water tank. Hence the temple is also referred to as "Temple of Seven Hills". Tirumala town covers about 10.33 sq mi (26.75 km2) in area.
#Shree Venkatshwara Swamy Varri Temple- constructed in Dravidian architecture and is believed to be constructed over a period of time starting from 300 AD. The Garbagruha (Sanctum Sanctorum) is called AnandaNilayam. The presiding deity, Venkateswara, is in standing posture and faces east in Garbha gruha.It is the richest temple in the world in terms of donations received and wealth.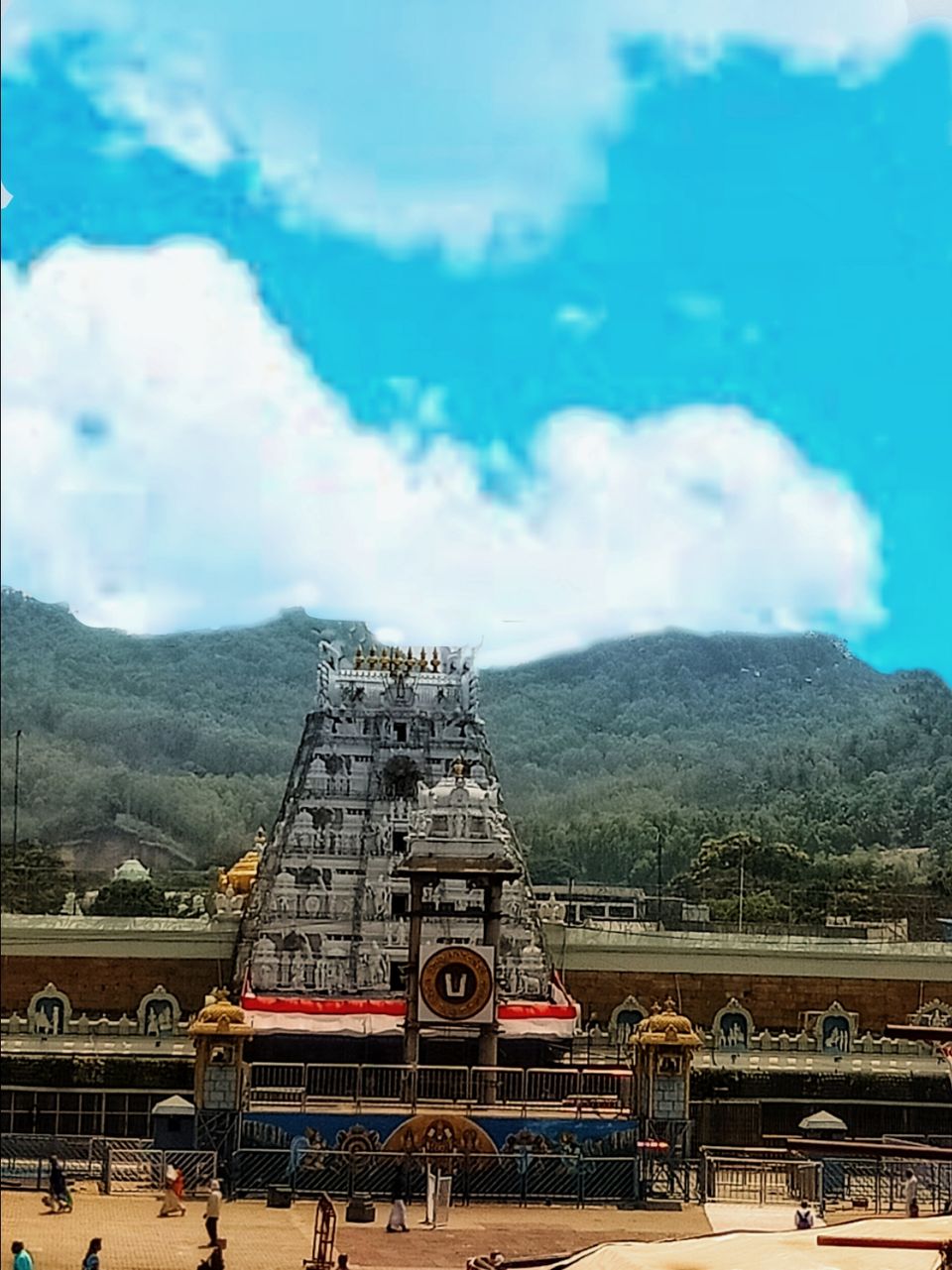 The temple has entry fee of RS 300 for special Darshana which take less time as compared to General Ticket and also two Laddus are given as Parshadam within that 300rs ticket .There is also special facility avble in temple for Defence personell for Darshana which also take 300 RS but Darshana in less time.
After Darshana I along with other yatris went back in bus on way we went for Darshana of Padmavathi Temple which is dedicated to Goddess Padmavathi or Alamelumanga, the consort of Lord tirupathi .
After that we started our journey from there and then came back to Bangalore at night around 2000hrs.
On 26may19
I bored my flight which was in morning around 0600hrs reached Delhi and then boarded train around 1300 hrs from there and reached Ferozpur by 2200hrs.