The state's geographical location ensures diverse tourist places like temples, wild life sanctuaries, water falls, cosmopolitan cities, valleys, hill resorts, beaches etc. in Karnataka that are captivating enough to knock you out.
DAY WISE ITINERARY:
Day 1 (07th Jan): Bangalore
Bangalore is cohabitation of modern architectural marvels and ancient intricately designed landmarks.
We started our journey in Karnataka from Bangalore Railway station to Nandi Hills
which is about 61km away from city.It is one of the hill stations near Bangalore with the solid monolithic granite mass that offers the best view. It bestows the visitors with the sight of some endemic flora and fauna and magnificent vistas of the surrounding. Trek through the paved roads, rocky terrain to reach the top of the hills.
After spending good 3hrs on the hills,we returned to the city at 1.00 pm to visit other places like- Tipu sultan palace. The ceilings and walls of the palace have a floral touch with Islamic carvings and decorations.
After having refreshing tea ,we left for Lalbagh botanical garden which spreads over an area of 240 acres exhibiting more than 1,854 species of medicinal and scientific plants and trees.
NOTE- Traffic in Bangalore can affect your plan.
Day :2 (08th Jan) Bangalore to Coorg(6 hrs-238 km)
After breakfast we headed for Coorg around 7.00 am. On the way we visited Bylakuppe bhuddhist Temple. ( from Bangalore- 5 hrs).This is the centre of Tibetan Buddhism in South India.The monastery is popularly known as Golden temple owing to the golden paintings crafted on the monastery.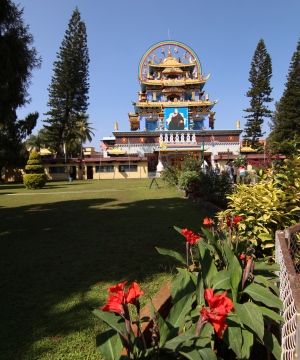 After that we headed towards Harangi dam just 22 km away from Bylakuppe bhuddhist Temple . Harangi Dam is one of the popular picnic spot with mesmerising natural setting and relaxed atmosphere. The place is comparatively less crowded and thus is perfect for those looking for some seclusion and private time with the nature.
Around 6.00 pm ,we reached Chilipili Estate homestay in Coorg.
Day :3 (09th Jan) Coorg to Irrupu falls (2 hrs-61 km)
Coorg is known as Scotland of India. It is a landscape endowed with coffee estates full of aroma, luxuriant greenery dotting the mountains, and stunning waterfalls. Coorg charms each and every one of its visitors.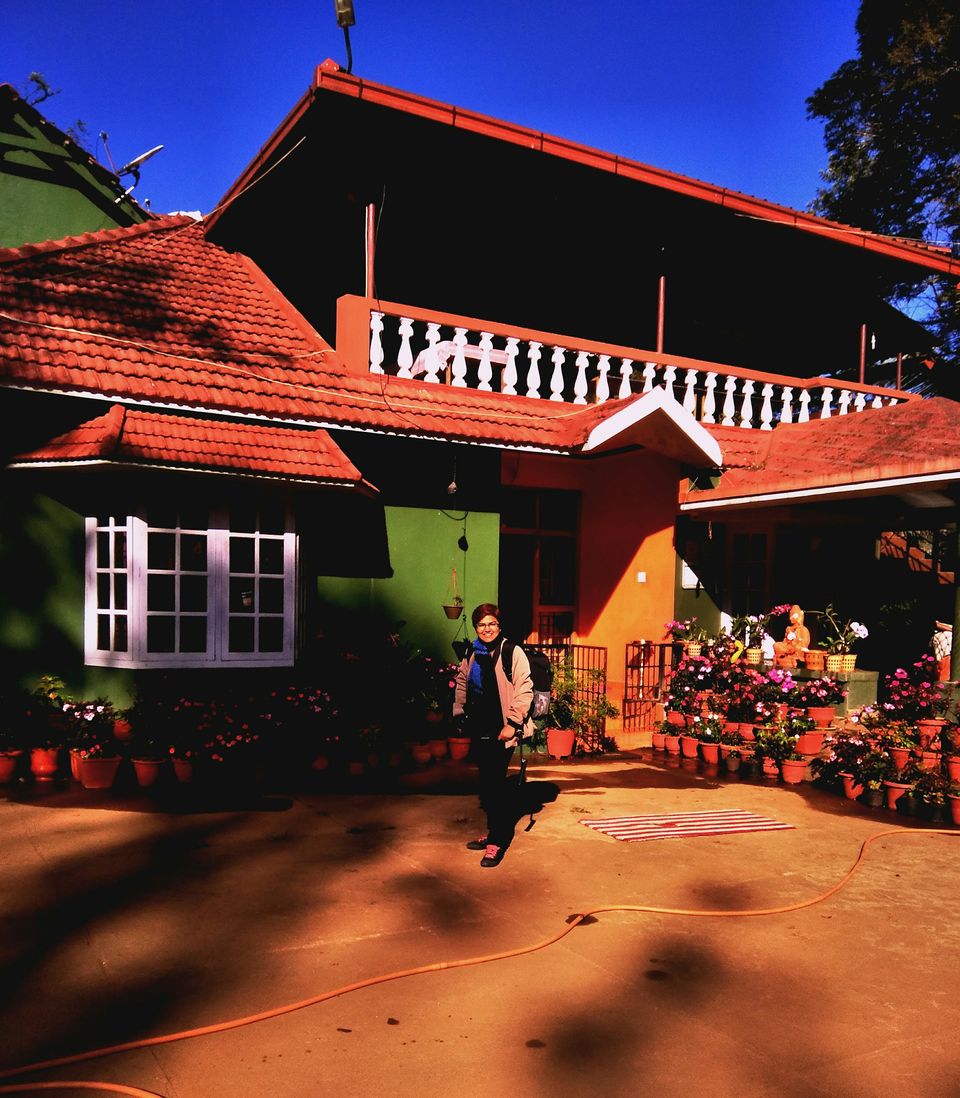 Early morning we visited coffee estate of Chilipili in Coorg which spread over 5 acres.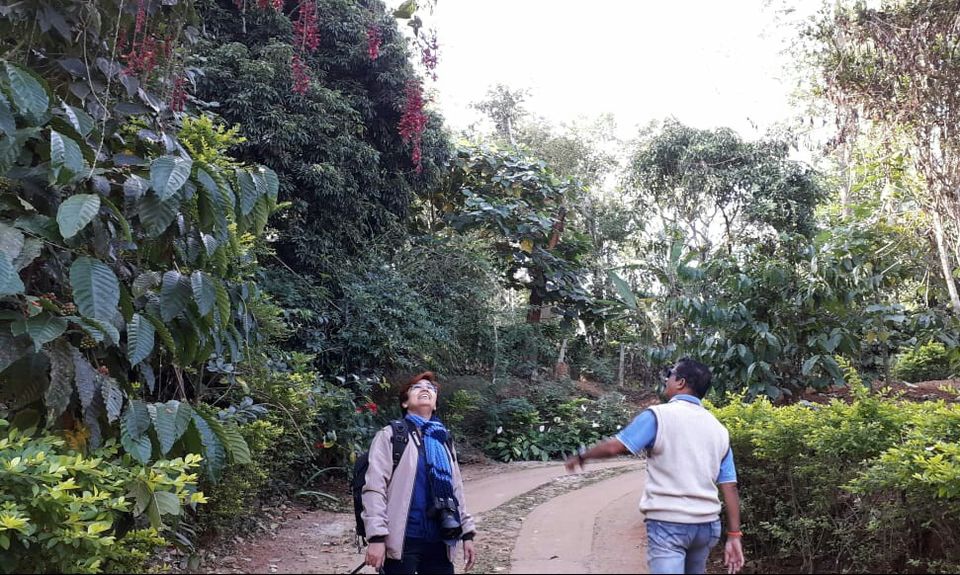 After breakfast we headed towards Irrupu falls. Iruppu falls is a picturesque waterfall cascading along the Brahmagiri Mountain Range in the Coorg district of South Karnataka. Amidst the evergreen forest of Western Ghats, it presents an incomparable scenic beauty adding further charm to Coorg.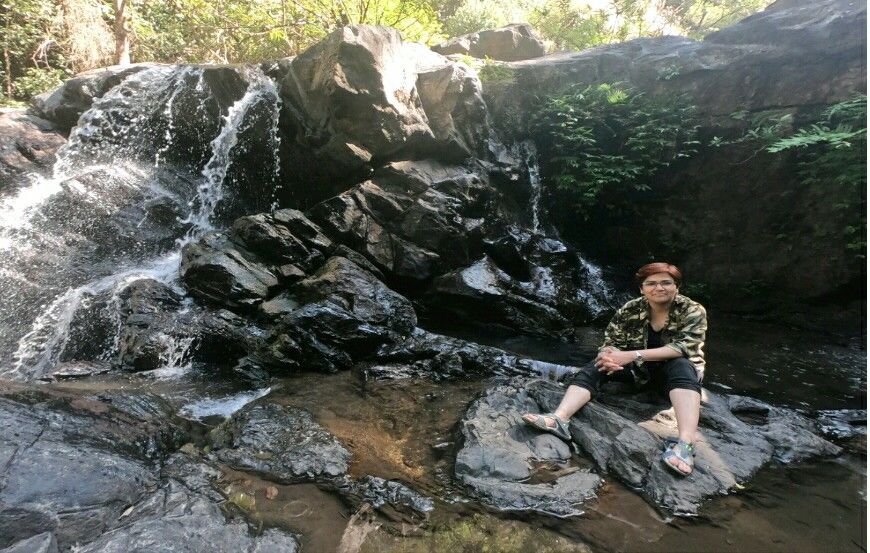 After spending good 2 hrs , we left for Nagarhole tiger reserve which is 35 km away from the falls. This beautiful national park is packed with the bounty of raw nature in its best form. This park has numerous varieties of wildlife present in it.
NOTE- Instead of Nagarhole tiger reserve, one should visit Bandipur .
It was dark by the time we checked in the Chilipili Estate homestay and stayed overnight.
Day :4 (10th Jan) Coorg to Ooty (6.30hrs-216 km)
After breakfast, we checked out from the homestay and proceeded to Ooty. On the way we visited Pykara lake ( from Coorg- 6 hrs).Pykara lake is a natural lake with a huge amount of water & pine trees surrounding. One will love boating in this lake. Pykara falls near to the lake is a superb place for photography.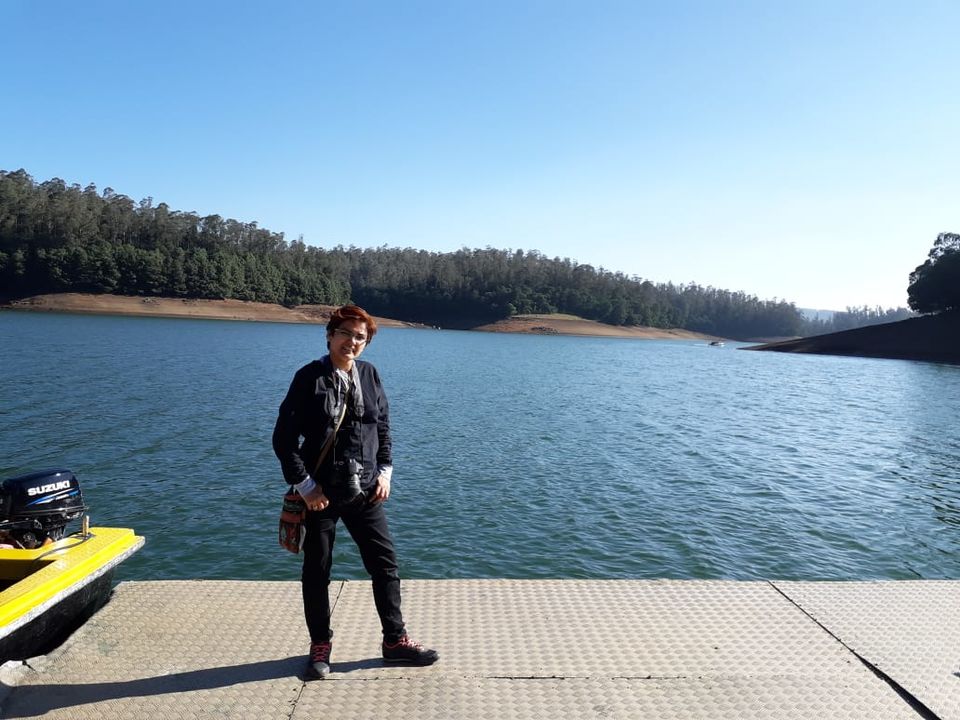 After having a great time at Pykara lake,we visited Dodabetta tea factory and museum in Ooty in evening. ( from Pykara lake- 23km)
Around 7.00 pm ,we reached Delightz Inn Hotel in Ooty for a stay.
Day :5 (11th Jan) Ooty to Mysore(5hrs-130 km)
After breakfast we headed for Mysore Palace. We reached the palace in afternoon and we enjoyed the palace for around 2 hrs. The Mysore Palace, the seat of the famous Wodeyar Maharaja's of the Mysore Kingdom today stands as one of the precious possessions of the nation which is presently converted into a museum .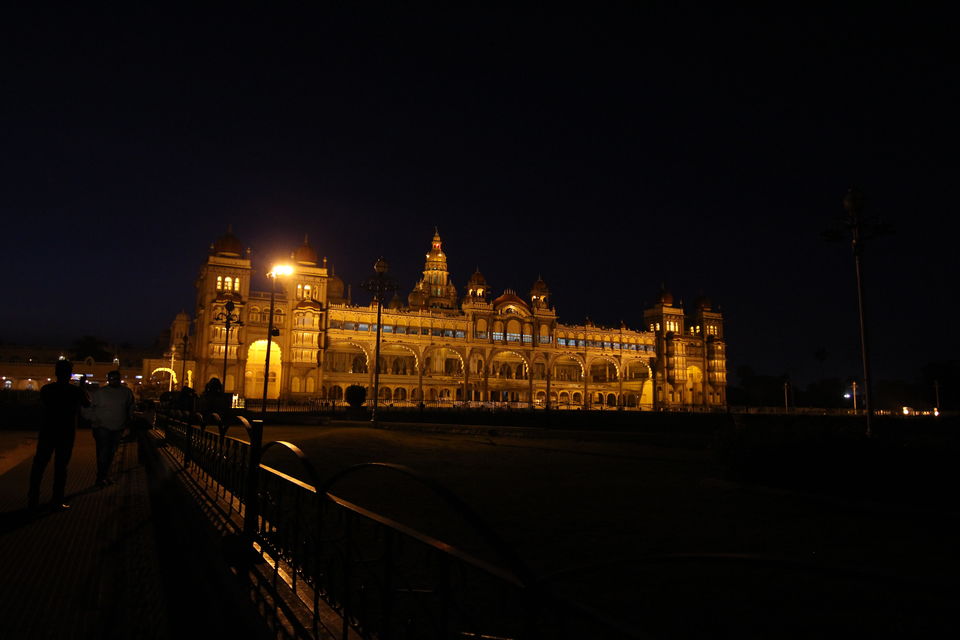 Note- Photography is allowed .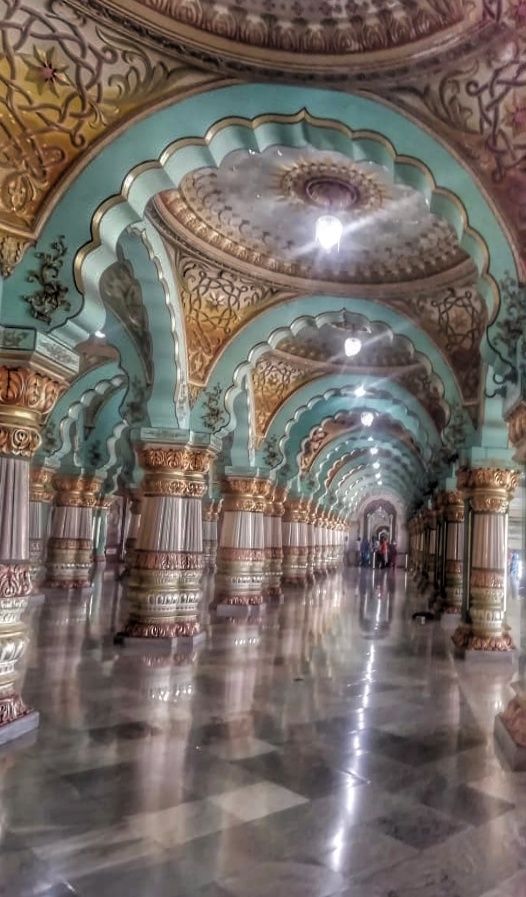 After the Mysore palace we headed towards Chamundadeshwari Temple which is just 8 km away from the Palace. The Chamundeshwari Temple is a Hindu temple located on the top of Chamundi Hills .
Day :6 (12th Jan)Mysore to Bangalore(4hrs-142 km)
After breakfast, we checked out from the hotel and proceeded to Bangalore. On the way we visited Sandalwood factory ( from Mysore- 8km ), Saint Philomena's Cathedral Church which is not only known for its architectural beauty and religious significance; it stands as an exemplary of secular viewpoint and the religious harmony which existed in Mysore.
Post lunch we headed towards Brindavan Garden .The gardens are built across river Cauvery and below Krishnaraja Sagar Dam. The illuminated dancing fountains on the northern side of the Brindavan Gardens are surely one of the many highlights of this place.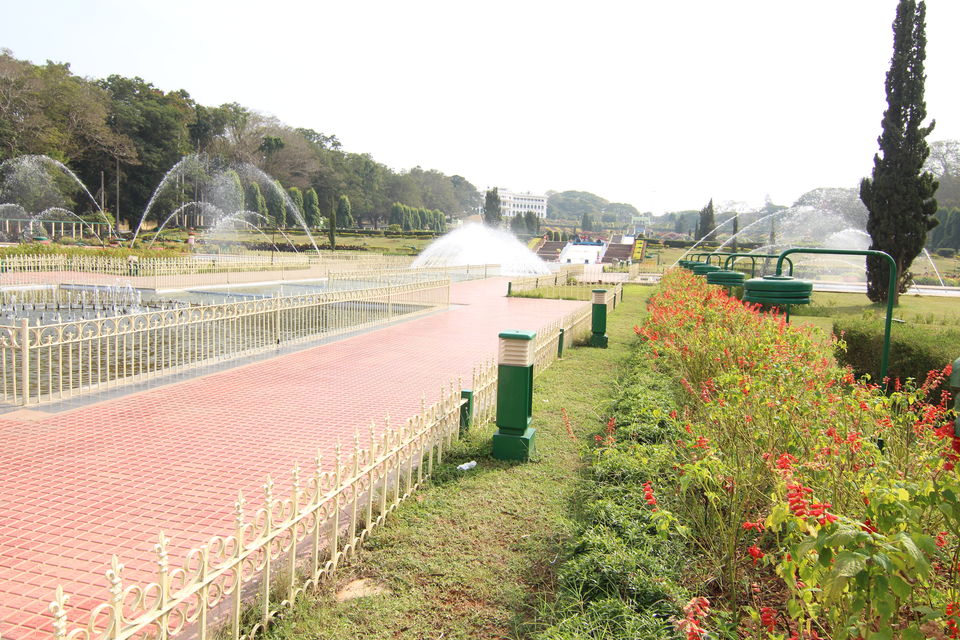 Then we left for Bangalore via Seringapatam where we spent relaxing time on the banks of Kaveri river .
Day :7 (13th Jan) Bangalore to Delhi
After breakfast we checked out from the hotel to take our flight to Delhi.
NOTE- If you are planning for same itinerary, contact us at syadav.photography@gmail.com .( we arrange domestic trips a well)
(Total Package cost – Rs 30,000 per person including accommodation, transport, MAP meal)
Frequent Searches Leading To This Page:-
karnataka pilgrimage tour packages, Karnataka Temple Tour Package, Best of Karnataka Temple Tour, pilgrimage sites of Karnataka, Coastal Karnataka Tour