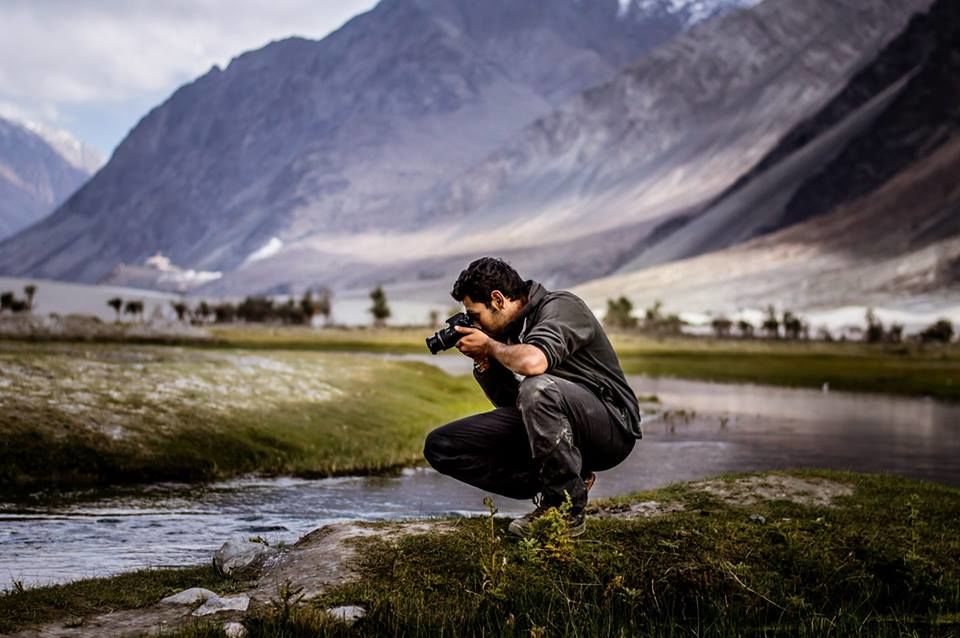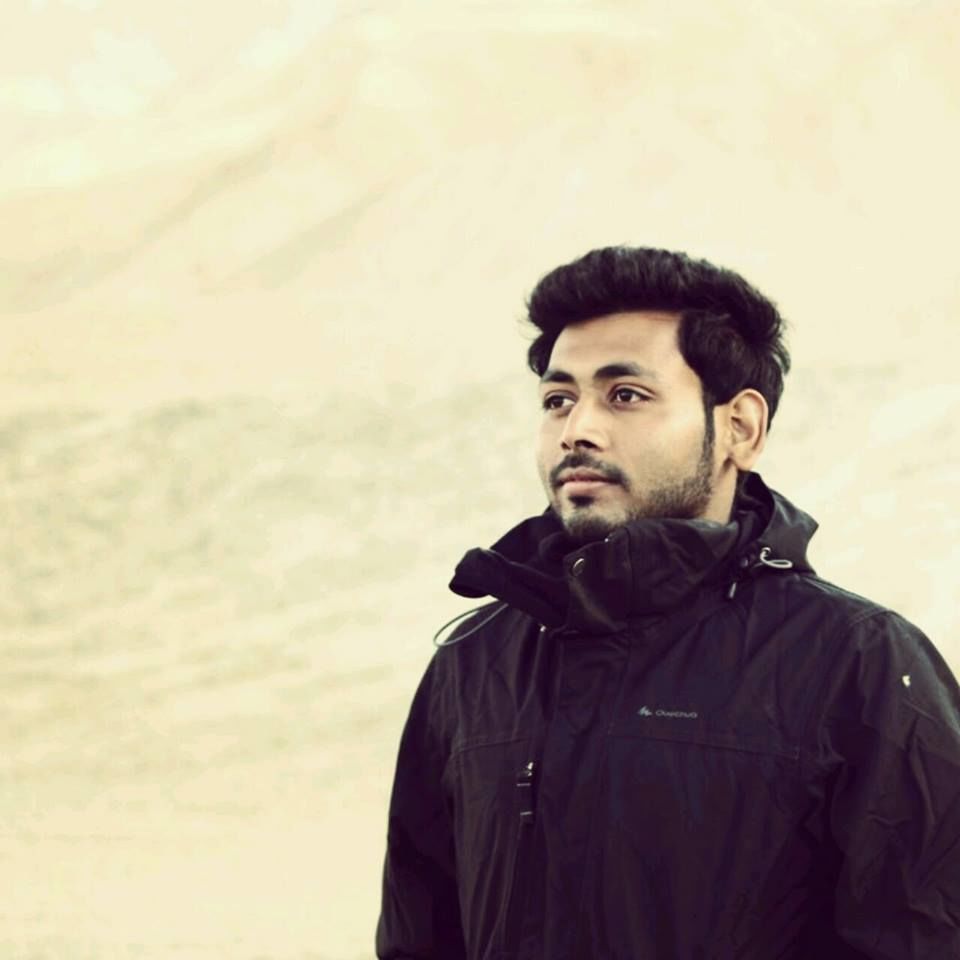 As said by Ibn Batuta, Travelling leaves you speechless and then turns you into a story teller. Most of us get bored of our daily routine and we often feel like quitting the chaos just to take a quick escape at the mountains. But, did any of us have the guts and willpower to leave behind the moolah and live for basics up at the mountains? The thought itself is full of dare a few brave men think of taking this drastic step, one of those is this Ex CA Monil Jhaveri from Mumbai who hails from the South Bombay. When we could not afford to take a few leaves from job to explore the Himalayas, Monil took up this brave step of quitting his job and leaving behind the luxuries to dwell in the mountains. That's how different he is from others.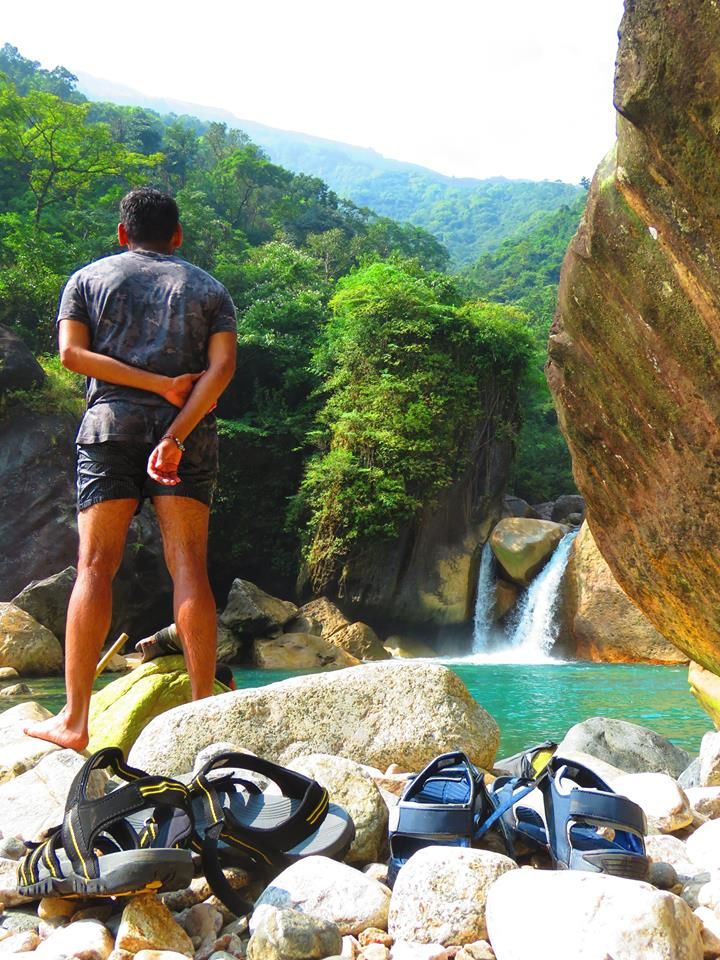 What made him take this step and how wise was his decision?
Once weighing 105 KG, Monil opted to trek at the Himalayas it's then when he realized how important it is to be fit to trek and that was the time when the love for mountains grew. Once he was back in the city nothing suited him, the constant crave to be at the mountains and lying in the laps of Himalayas kept captivating him again and again. Sleepless nights and constant rush to achieve the unconquerable made him leave behind his family and friends to find solace in the hills. Monil often leads treks and tours up there in the Himalayas. It's been 2 years now and the experience is wonderful as he says.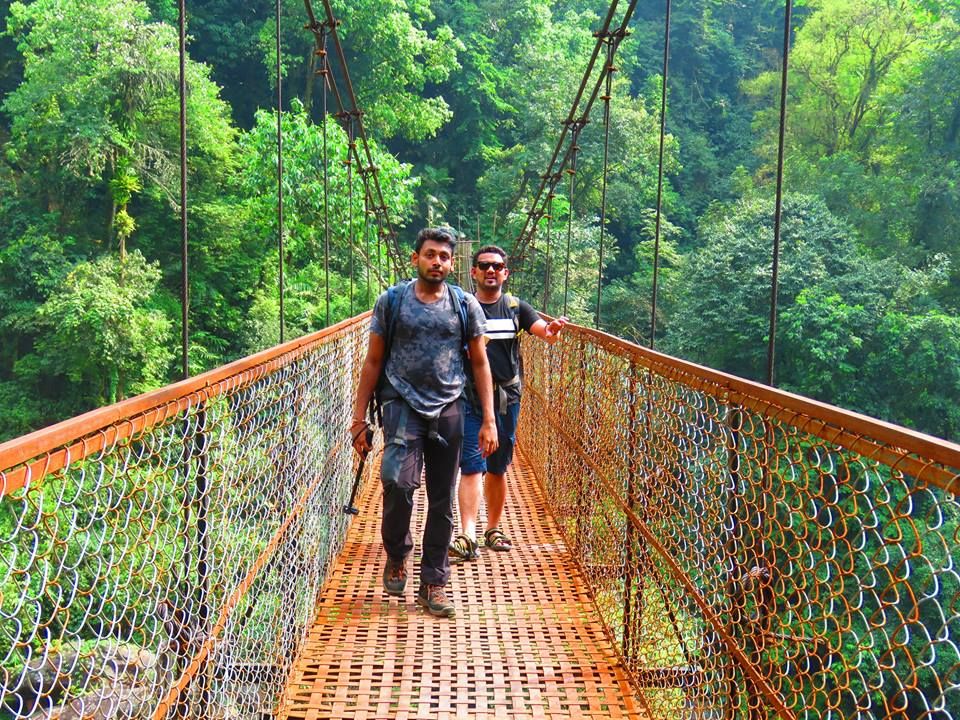 Okay to be a bit behind the race, but be satiated
With absolutely zero competitiveness, Monil feels satiated amidst fresh air, good people and lesser luxuries. He believes following a passion may seem challenging as it calls for a lot of sacrifices, however only then one attain sanctity, happiness and peace in life. Now 27, Monil is an inspiration to all his trekking friends and aspiring trekkers. His positive vibes and the constant care that he offers to his co travelers set him apart from others. Be it cracking jokes or admiring the locals for their positive outlook, dancing in the rains to playing hide and seek at the summit. Monil has embarked on this never ending journey with full determination to explore and go above the leaps of Himalayas.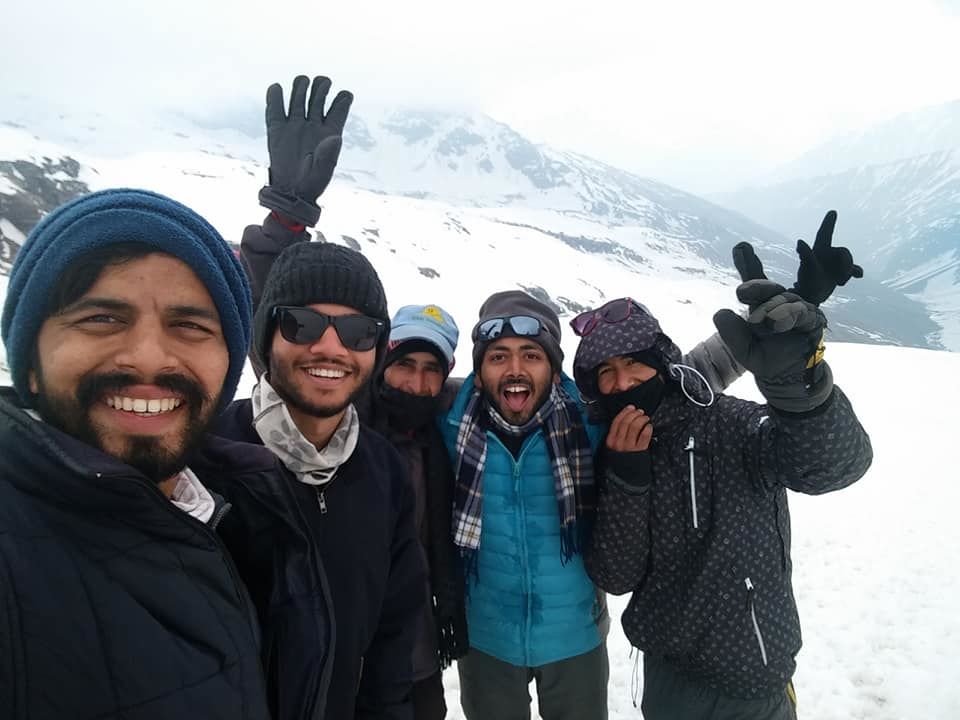 No Regrets So Far
When his other CA pals are in constant rush to earn more and more, Monil feels relaxed and composed in the mountains. It has made him what he is today, calm, composed and one of the most sort after leads in Mumbai to look for Himalayan treks. He has associated himself with one of the most competent travel group in Mumbai to lead Himalayan treks, tours such as Leh-Ladakh, Spiti Valley, Kedarkantha Trek and his favorite Meghalaya BACKPACKING.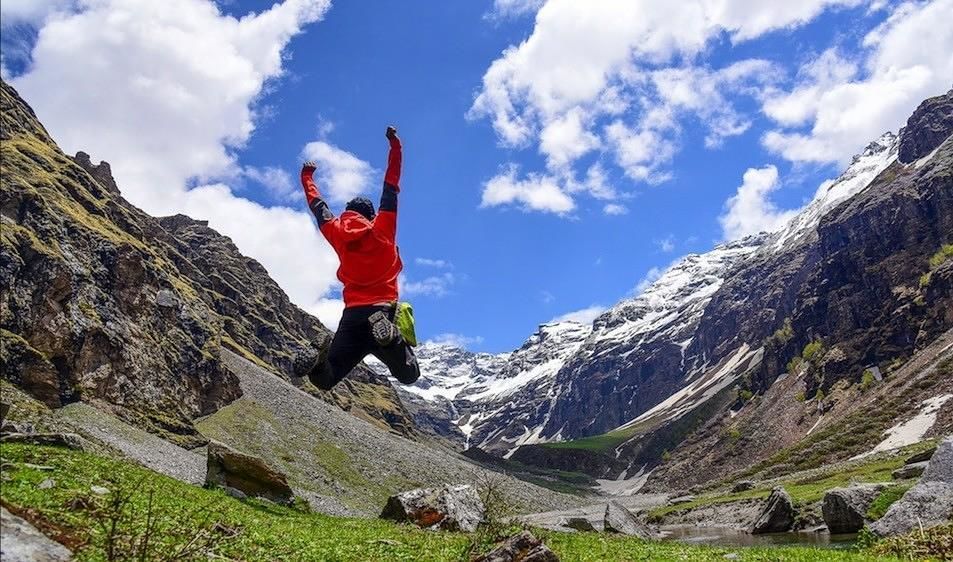 What's so special about the trips that he conducts?
A trip conducted by Monil has a different essence, turning strangers into friend is his core motto. He cares and nurtures people around him. Be it a group of friends or a complete group of segmented travelers he can infuse life into everyone around him. Right from kids to senior citizens everyone feels comforted in his company.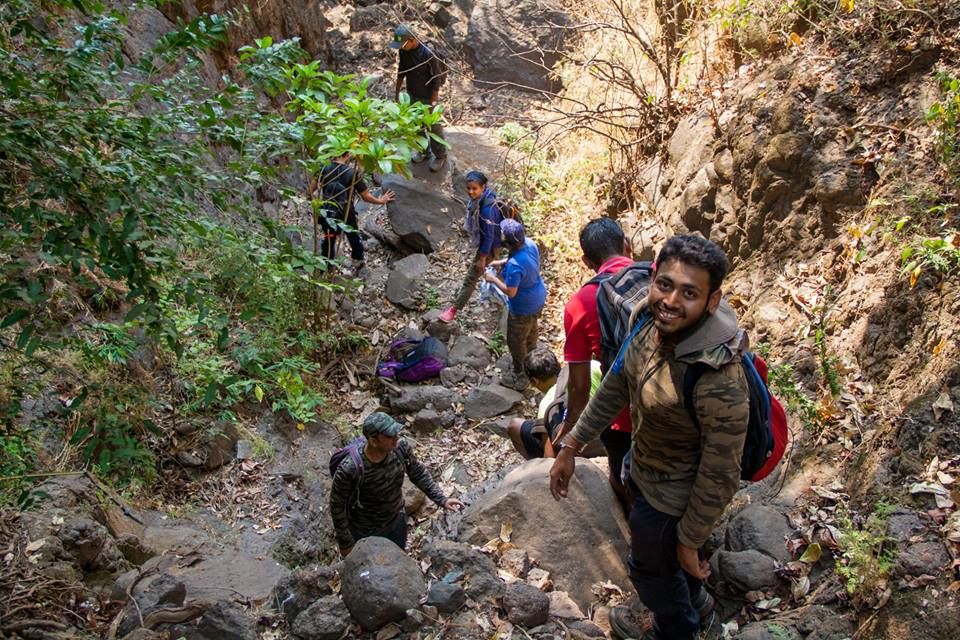 What he wishes to shout out to the world full of aspiring travelers?
This drastic journey from 105 Kgs to 60 Kgs just to achieve the unattainable has made him a real hero amogst many travelers. All he wants to tell people out there is "No matter what comes your way, if you ever don't like what you see, you should have the courage to look in your mind and make the change" Every big step calls for certain challenges, face it, dare it and dream to achieve it. Destiny has wonderful surprises waiting for your up there in the mountains.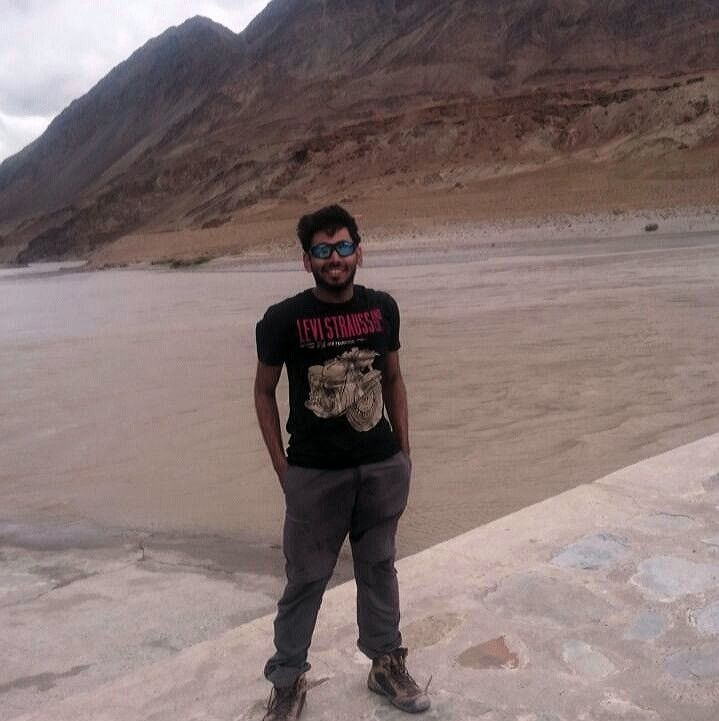 Currently residing in the mountains of LEH, Monil aspires to relocate somewhere in the Himachal ranges and set up a home for his regular mountaineering practice and training.
You can follow him on
Instagram:https://www.instagram.com/monil_montmuse/
Facebook: https://www.facebook.com/monil.jhaveri.3