Do they get food on time? What do inmates do for recreation? Are toilet in a usable condition? Is the threat of gangs real?
Have you ever pondered upon the question of what prison life is really like? Yes? Then how about booking yourself a cell at the prison for a night.
Yes, you read that right. If your travelling style is all about experiences, then Medak Jail in Telangana has a 'Feel the Jail' offer, which you just can't refuse.
It is a trip to jail, without fear of the warden torturing the shit out of you (blame Bollywood for this perception).
The old district jail at Sangareddy in Telangana's Medak district has been converted into a jail museum and its gates are open for everyone.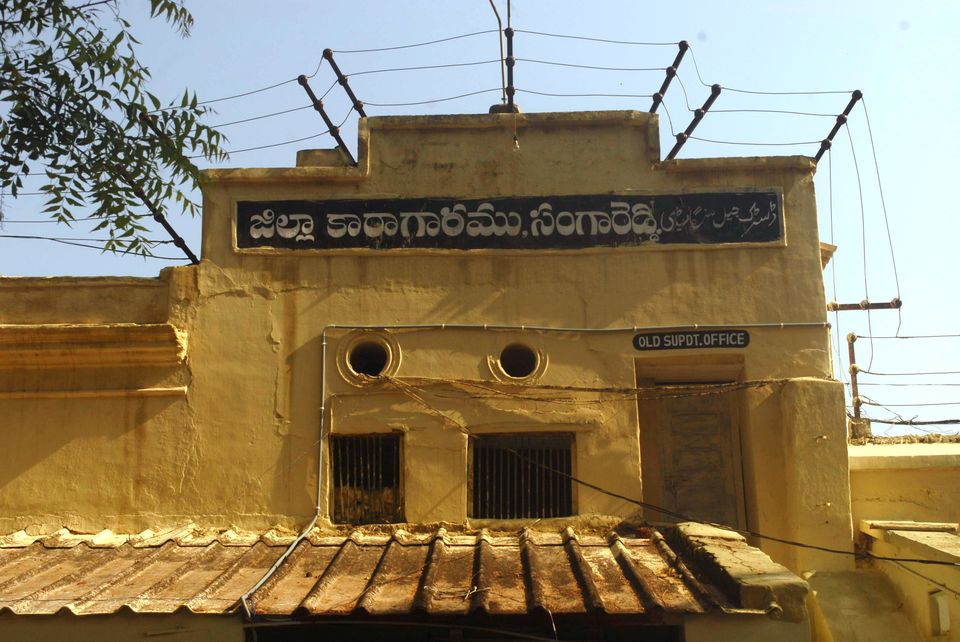 The 'behind-bars' experience is up for grabs at just 500 rupees. This includes a khadi dress, steel plate, glass and steel mug and a night at the prison.
Deemed to be the country's first-ever prison museum, the old Sangareddy prison built in 1796 by the then Nizam's government is spread across three acres, and was in use till as recently as 2012 when a new jail was constructed in Kandi and inmates were shifted there.
Jail authorities, who wish to give tourists a raw feel of the jail, have decided to employ 'open air prisoners' for regular duties there. Open air prisoners you ask? Prisoners who require minimal supervision.
The food is exactly what is supplied to prisoners in real time:
Tea: 6:00 - 6.30 A.M
Breakfast: 7:00 - 7:30 A.M
Lunch: 10:30 - 11:00 A.M
Tea break - 12 noon - 12.30
Dinner - 4:30 - 5:00 P.M
There are no workers, though, and visiting 'inmates' have to clean their barracks. There is no prison work involved, but they are free to plant saplings.
If you really want to understand the true meaning of 'Freedom,' visit Medak jail in Telangana.