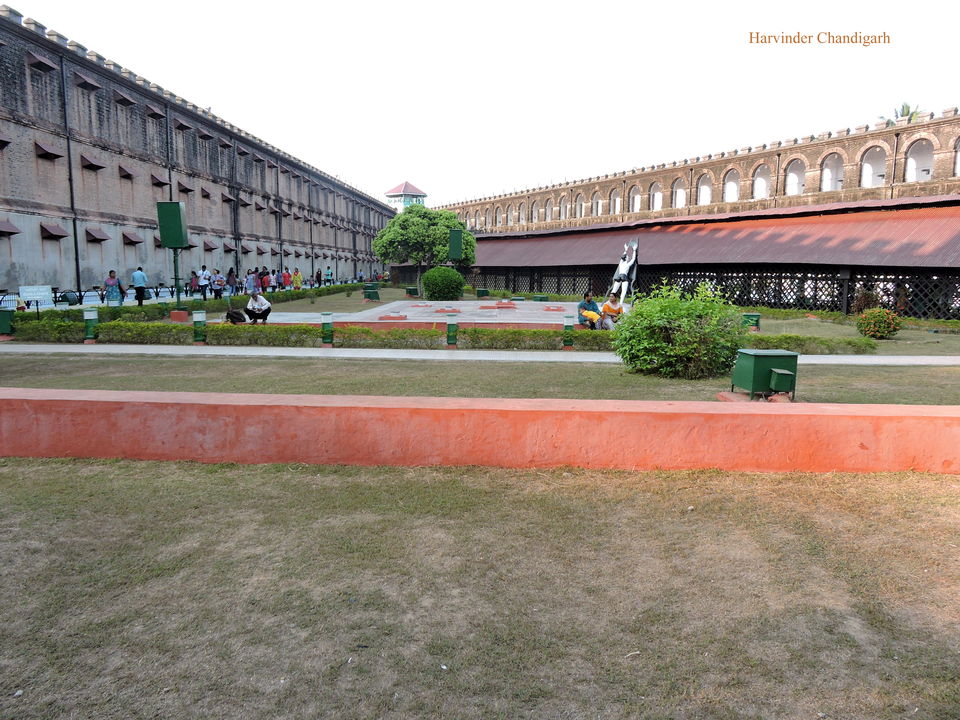 With the changing trends in travel, one thing that has surely caught travellers' interest is 'jail tourism'! While nobody ever, in their worst nightmare, would want to go to jail, more and more tourists are heading to famous prisons to capture their mystery. If you have had enough of beaches, hills and forests then it's time for you to explore something unique. Here is a list of most famous prisons in India that you can visit without committing a crime.
Also known as Kala Pani, Cellular Jail is the most famous prison in the history of the Indian Independence movement. The jail, now a national monument, has buried in it the secret and saga of many freedom fighters including Batukeshwar Dutt and Veer Savarkar. Cellular Jail was once synonymous with social exclusion but today tourists walk free in its premises to explore the history and mystery that peep through its walls.
Its dark past reflects through a light and sound show held in the evening to tell the story of the Indian freedom struggle.
Where: Andaman and Nicobar Islands
Opening hours: The Cellular Jail is open for visitors on all weekdays, except for public holidays. The visiting hours are between 9:00 am and 5:00 pm.
Interesting fact: The jail was used for isolating the person from the outside world
The largest prison complex in South Asia, Tihar Jail was established by the state of Punjab in 1957. The prison is located in the national capital and is known to be the maximum security prison. It had imprisoned many famous political prisoners including Lalu Prasad Yadav and the current Delhi CM Arvind Kejriwal. The Tihar Jail aims at rehabilitation of the inmates by training them in various fields, including music. On completing their sentence the prisoners can appear for the placements as well as higher studies.
Where: New Delhi
Opening hours: Tihar Jail is open from Monday to Friday. The visiting hours are from 09:30 am to 6:00 pm for tourists.
Interesting fact: Several Tihar inmates have appeared for Indian Administrative Services (IAS) examination.
Established as a detention centre in West Bengal's Midnapore in 1930, Hijli Jail is infamous for the "Hijli Firing" incident of 1931. Back then the police opened fire on unarmed prisoners leading to their death. The incident invited massive protests across the country. Today the jail keeps all those historic secrets safe in its bosom. In 1951, IIT Kharagpur was established at the location of the prison. The detention camp is now a museum called Nehru Museum of Science and Technology.
Where: Midnapore, West Bengal
Visiting hours: Open from 9.00 am to 5.30 pm on all days, except Mondays.
Interesting fact: The prison witnessed the only known incident where the police opened fired on unarmed prisoners.
Viper Island, though not as famous as the Cellular Jail, is definitely worth a visit. The jail too played a major role during independence era. Whoever dared to speak against t was sent here to be tortured. The jail has now been reduced to remnants but it is still grand enough to hold mystery, against a beautiful lush green backdrop.
Where: Andaman and Nicobar Islands
Visiting hours: Open all days
Interesting fact: It served as the first British jail of the islands and was known as 'Viper Chain Gang Jail'
So, which of these do you plan to visit first? Do not forget to write your experience here.