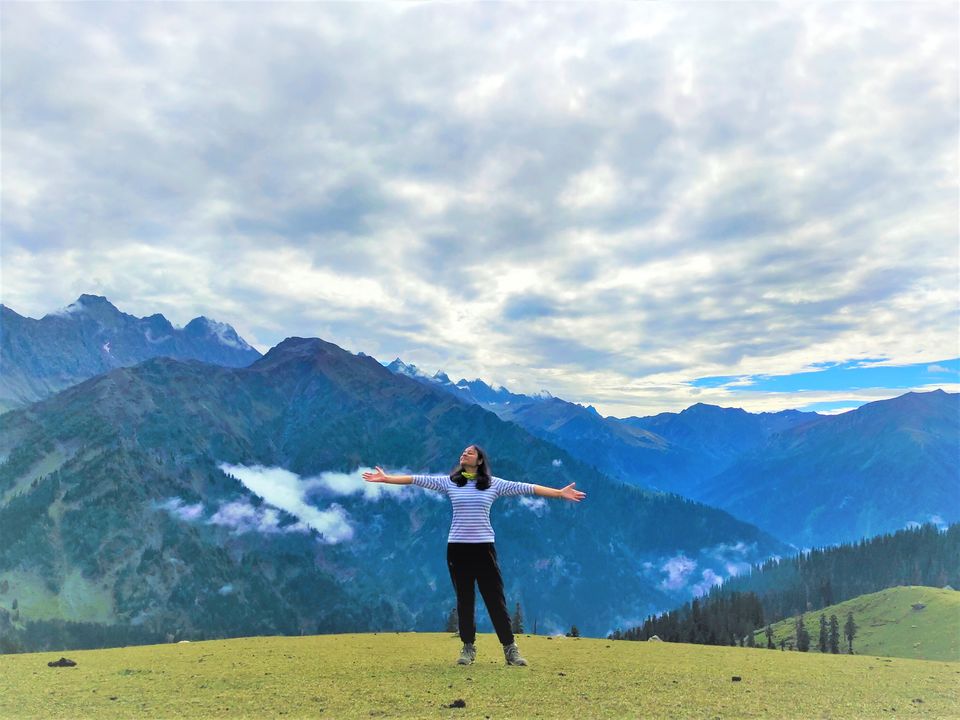 Kashmir is a wave that transports you to its trickling lucidity. There is no better place to experience Kashmir than Srinagar. Moreover, it is nestled quietly in the Kashmir Valley with no added artificial flavours or layers. It is this simplicity that entices and attracts everyone.
Although to experience the grandeur of Kashmir even a lifetime is less, if you want to touch base upon the most famous things without getting distracted, Srinagar is open to show you its colours, people, practices, cultures and much more. Here is 48 hour guide to Srinagar that will give you the taste of Srinagar, just the way you want it.
Dal Lake and Shikara Ride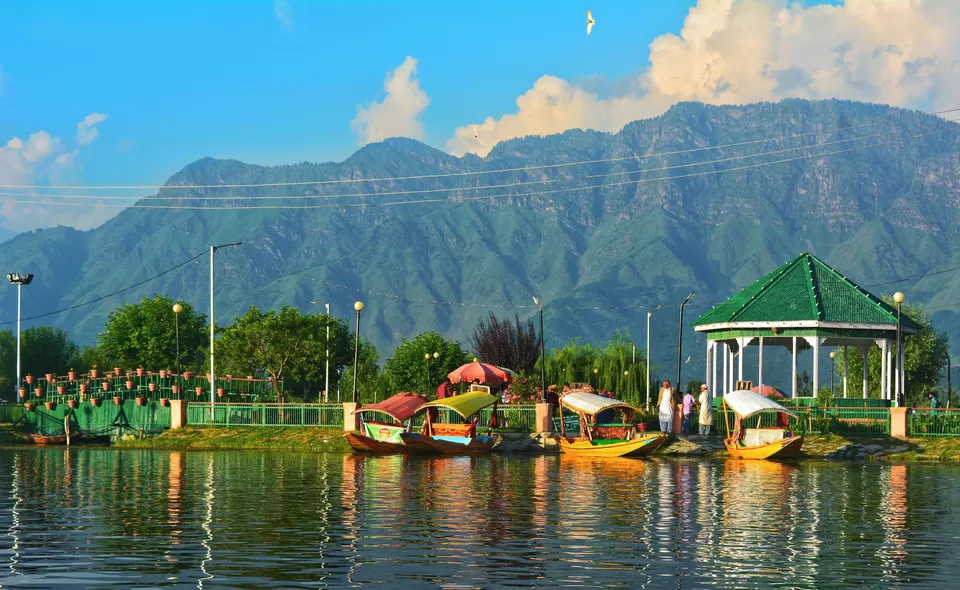 Everything in Srinagar goes in and around Dal Lake. It is marked and dotted by many marvellous wonders. To observe the melting sun and let the mirages dissolve in the tranquil water, take a Shikara ride in the evening. Apart from being the gondolas of the water, they also serve as mini-shops for food, flowers, and artefacts sellers.
Char Chinar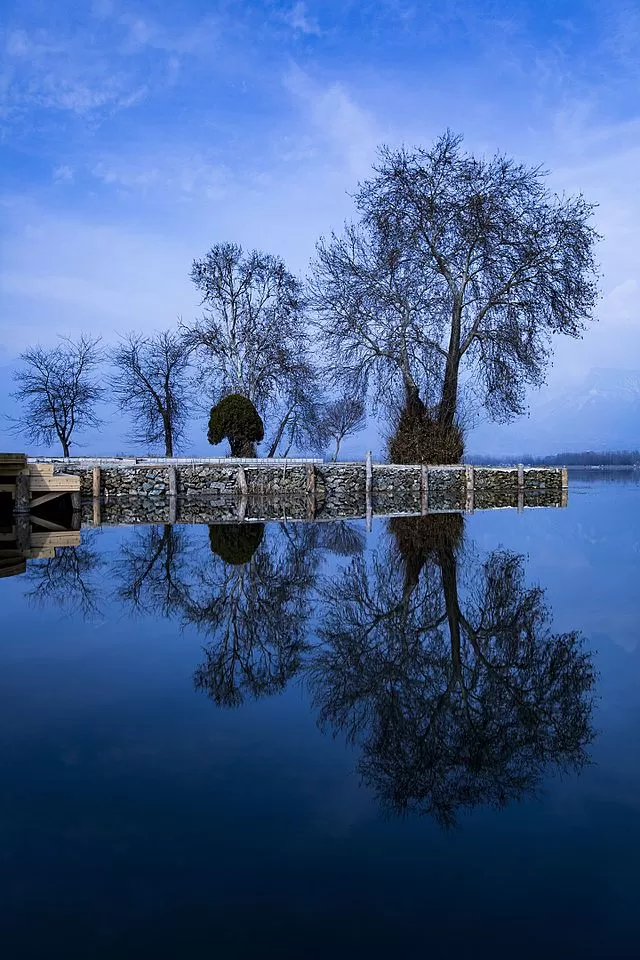 Char Chinar/Rupa Lank is one of the two artificial islands constructed by Mughal Emperors. Another artificial island is Sone Lank that overlooks the holy shrine of Hazratbal.
Hazratbal Dargah
Situated on the left bank of Dal Lake, the Hazratbal is a majestic and architecturally unique shrine. It contains a relic, the Moi-e-Muqaddas, which is believed to be the hair of Prophet Muhammad's beard. It is important to note that men can go to the inner hall, while women are allowed only till the outer hall.
Nigeen Lake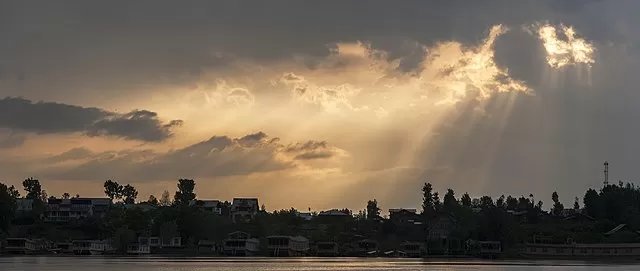 Nigeen Lake is a mildly eutrophic lake, sometimes considered a part of Dal Lake—a narrow strait connects them. The lake is significant because it is primarily surrounded by a large number of Willow and Poplar trees.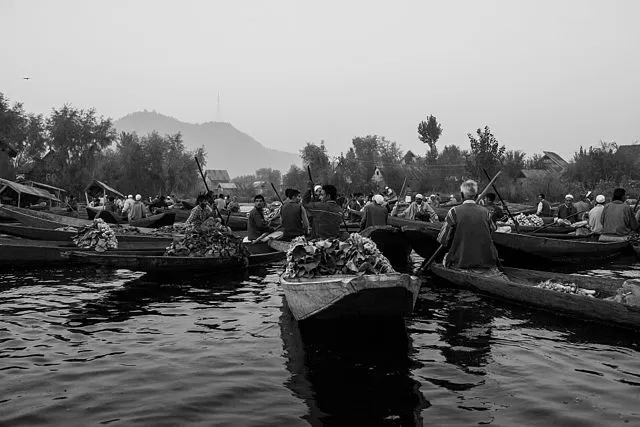 In the morning, so much goes on in Dal Lake that you cannot even imagine it without witnessing it. With the sun still sleeping, as the mountains cover beautiful Srinagar, and voices of sellers occupy the whole valley, you can be a silent spectator or indulge in the epiphany if you want to.
Pari Mahal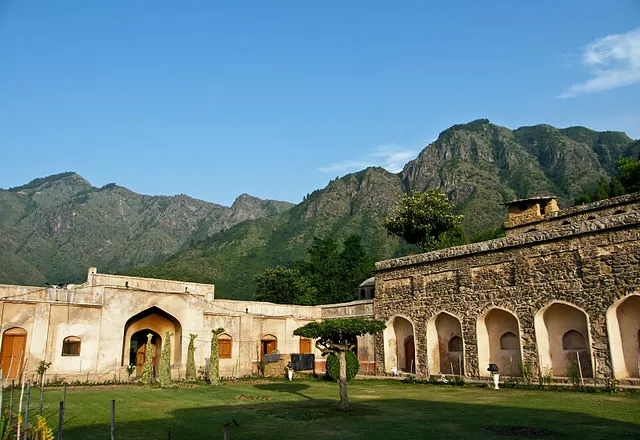 Pari/Peer Mahal is a seven-terraced garden located at the top of the Zabarwan Mountain range, which was made as patronage in the reign of Mughal emperor Shah Jahan. It is an example of Mughal architecture and is known for its breathtaking views of Dal Lake and the Kashmir Valley.
Shalimar Bagh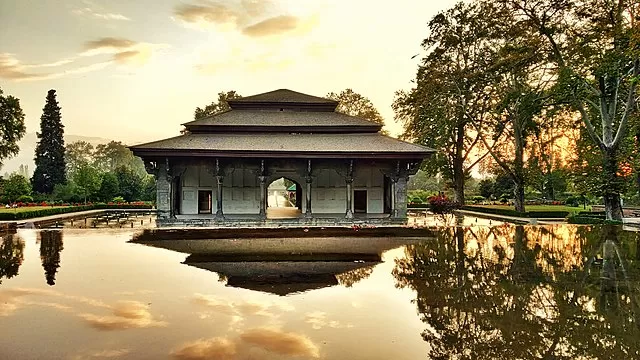 One of the best Mughal monuments is the Shalimar Bagh in Srinagar. Emperor Jahangir built it in 1619. Through a channel, the garden is linked to the northeast of Dal lake.
Musical Fountain and Laser Show
Another attraction on Srinagar's plate is the Musical Fountain and Laser Show. The show runs adjacent to SKICC Boulevard every day, and tickets are available at the site. The show timings are 08:00 to 08:30 pm.
Many indigenous spices are grown here, so the flavours would fill your mouth with water every time you see it. You will also get all kinds of North and South Indian cuisine, but eat Kashmiri dishes in Kashmir. There are so many food options in Srinagar, but these are three options for vegetarian and non-vegetarians:
Non-vegetarian Option:
Wazwan in itself is a multi-course meal. Almost all dishes are meat-based. It is a combination of 36 dishes that includes meat dishes, rice, and others.
Must Try in Wazwan: Gushtaba, Rogan Josh, Riste, Doudha Ras, waza Kokur, Tabakh Maaz, Dhaniwal Korma, Aab Gosh, Tabakh Maaz, Koshur Kabab, Naate Yakhin.
Vegetarian Options:
Ladyar Chaman (Indian Cheese in Turmeric), Veth chaman (Indian Cheese, cooked in oil and Kashmiri spices), Dama olu (Potato), Nadru yakhni (Lotus Stem), Hak (with nadru/vangan), Nadru palak.
Fill your mornings and evenings with Kahwah tea and noon-chai with some bakery biscuits and Kabab on the side.
Shopping in Srinagar is a must. I would advise you to come almost empty-handed and go back stuffed. Warm clothes, ponchu, and shawls come in a wide range.
Coming to the markets where you will get good clothes at affordable prices, here is the list:
1. Dal Lake Street Market
2. Sunday Market
3. Budshah Chowk
4. Polo View Market
5. Raghunath Bazaar
If you want to see colours, experience happiness, and witness the lifeline flowing on the Dal Lake, you must come between April to October. You will come bewildered and leave speechless.
You don't go to Srinagar every day. If you have more time to spare, cover these places as well and tick some checkboxes from list:
Gulmarg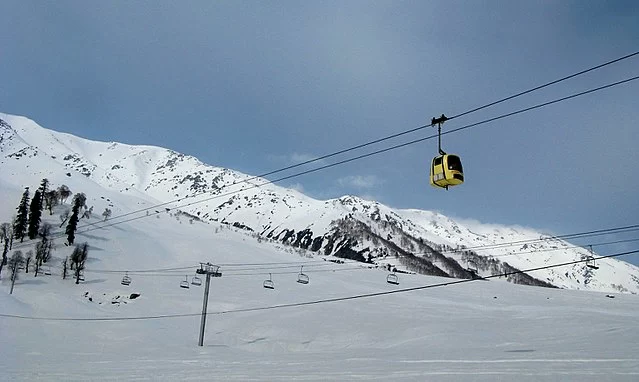 Gulmarg is a popular hill station for Skiing and Gondola Ride. It is located just 47 km from Srinagar. You can go to Alpather Lake, Apharwat Peak, Maharani Temple, Gulmarg Golf Course, St. Mary's Church, Maharaja Palace, Children's Park, Strawberry Valley. You can also go for a Pony ride.
Pahalgam
I will be frank. In Pahalgam, you have beautiful sightseeing places but almost nothing to do, except Pony ride. From Pahalgam, you can go to Aru Valley, Betaab Valley, Baisaran, Chandanwari, Lidder River etc.
Dachigam National Park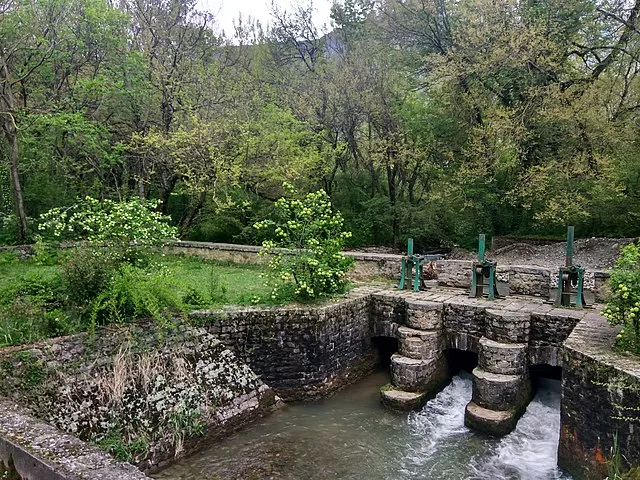 It was home to 10 villages which were then relocated to make this national Park. The Alpine pastures, meadows, and waterfalls are inhabited by the endangered Himalayan brown and black bears.
You will not get much of a network here. Prepaid SIM from any other state doesn't work here. You need to either buy a postpaid SIM, convert it, or purchase a new SIM in Srinagar.
-
People of Srinagar are sweet, hospitable and respectful. There is so much to see, witness, and love in Srinagar that you will enter bewildered and leave speechless. Just make up your mind and plan your trip soon!
Connect with me on my blog and Instagram. I would be the happiest to see you on the other side.
Think we missed out on something? Tell us about it in the comments below. Or write about it here on Tripoto and earn Tripoto Credits!