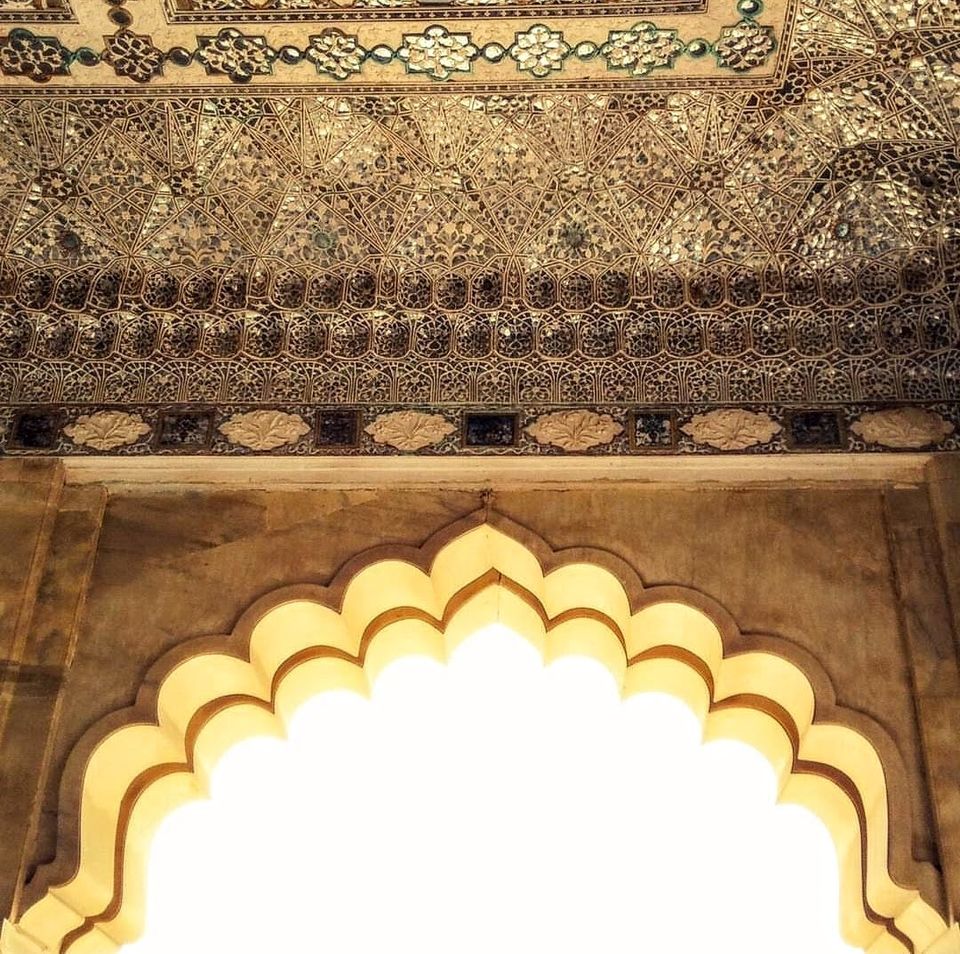 Story Time:
(Skip to the bottom for itenaray and expenses)
It was August in 2017, she had just moved out of her home where she lived with her parents. It felt so wonderful as she always wanted to live independently, taking the entire responsibility of herself. She hailed from a middle class family where a girl going on a trip was a big deal. Independence day was around the corner, she decided to celebrate her independence with going somewhere on her own. Her budget was tight since she had just moved out and wasn't earning much. After a lot of research and thinking she decided to go to Jaipur. She quickly opened makemytrip.com and booked the bus tickets. Then was the question of where to stay. This was her first time and she had absolutely no idea, she was all "How do I.." "Where do I.." "Umm.." . Then she went to her all time best friend for help-Google! Yes, google baba introduced her to so many options and finally she met "Zostel" and she was taken by surprise that there is a chain for backpackers and solo travellers!!!! The concept of living with different travelers in a hostel-style looked very appealing to her than staying in a hotel. So she went ahead with it, booked a mixed dorm(again an attempt to go out of her comfort zone, hell yeah!;)).
Tip: To enter all the forts and palaces, you would need to buy tickets. So either you can buy the ticket once you reach the places or you can also buy a composite ticket from here. It covers Amber Fort, Nahargarh fort, Sisodia Rani garden, Hawa Mahal, Albert Hall Museum, Jantar Mantar, Isarlat & Vidhyadhar garden.
First solo-she was thrilled! Yay! She reached Jaipur at round 11 AM, took an autorikshaw to Zostel.
Itinerary:
Day 1: She covered all the places which were at walking distance from the Zostel.
Hawa Mahal- 0.7 Km
City Palace- 1.2 Km
Shopping Alert!! There are a lot of options for shopping nearby Hawa Mahal and city palace. Don't forget to brush up your bargaining skills, that's the key! ;)
Day 2: She covered all the forts. Distance of all the forts from zostel was:
Nahargarh Fort- 3.2 km ; Sunrise/Sunset point
Amber Fort- 9 km
Jaigarh Fort - 9.5 km
Jal Mahal- 6.8 km
It takes around 45mins-1 hour at each fort for sight seeing and all of them are just few minutes away from each other. Total time spent is subjective, if you are into details and are hiring a guide or are passionate about photography it might take 1-3 hours.
Total Expenses(INR 2k - 2.5k):
~AC Seater bus(Delhi-Jaipur): INR 355
~AC Seater bus(Jaipur-Delhi): INR 415
~Zostel 1 night stay: INR 599(for updated price click here)
~Autorikshaw(bus stand - zostel, to and fro): INR 150
~Autorikshaw(zostel - Amer fort - Nahargarh fort - Jal mahal - zostel): INR 200-350(depends on your bargaining skills)
~Food: INR 500
~Composite ticket to Forts/palace: INR 300(might vary for foreign citizen/student)
Happy Travelling! - PJ
P.S: If you have any questions then please comment below, I will try to answer as per my experience. Beautiful Jaipur captured: Click here!!