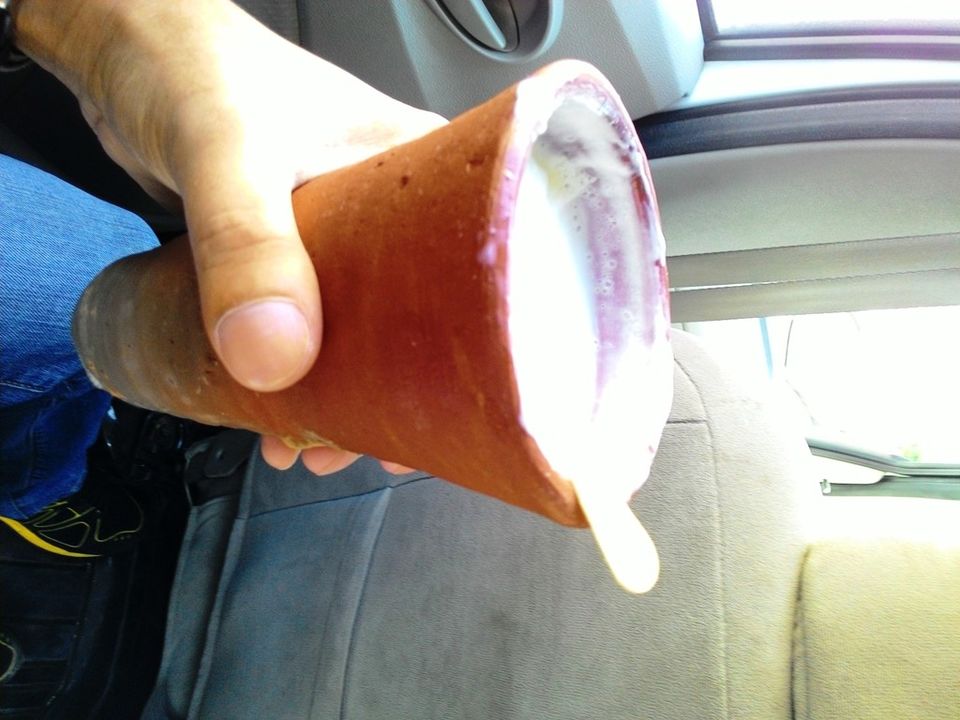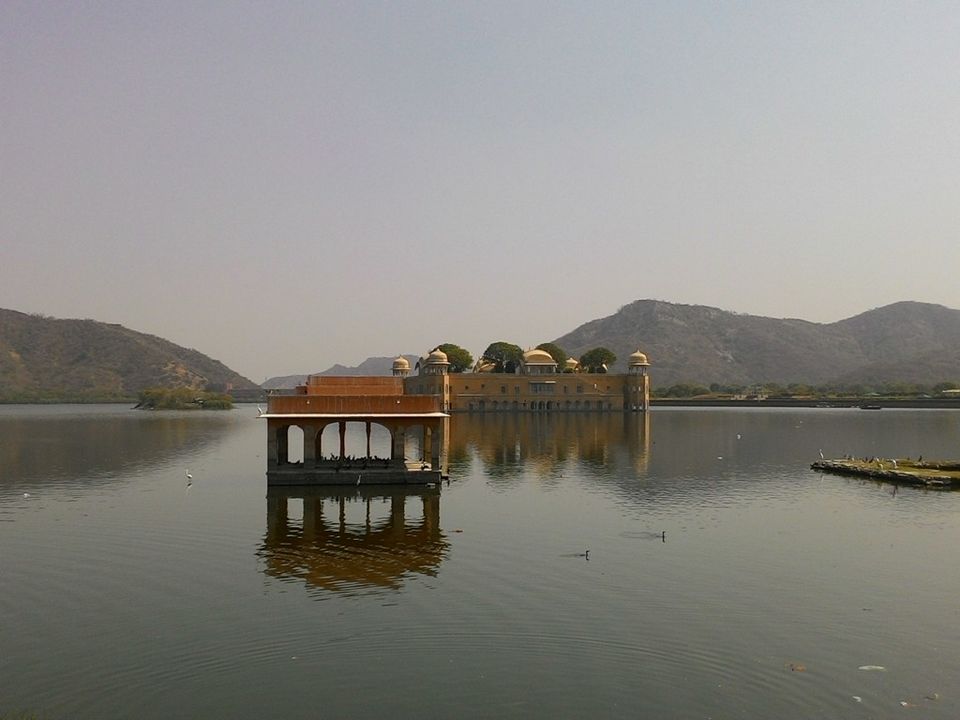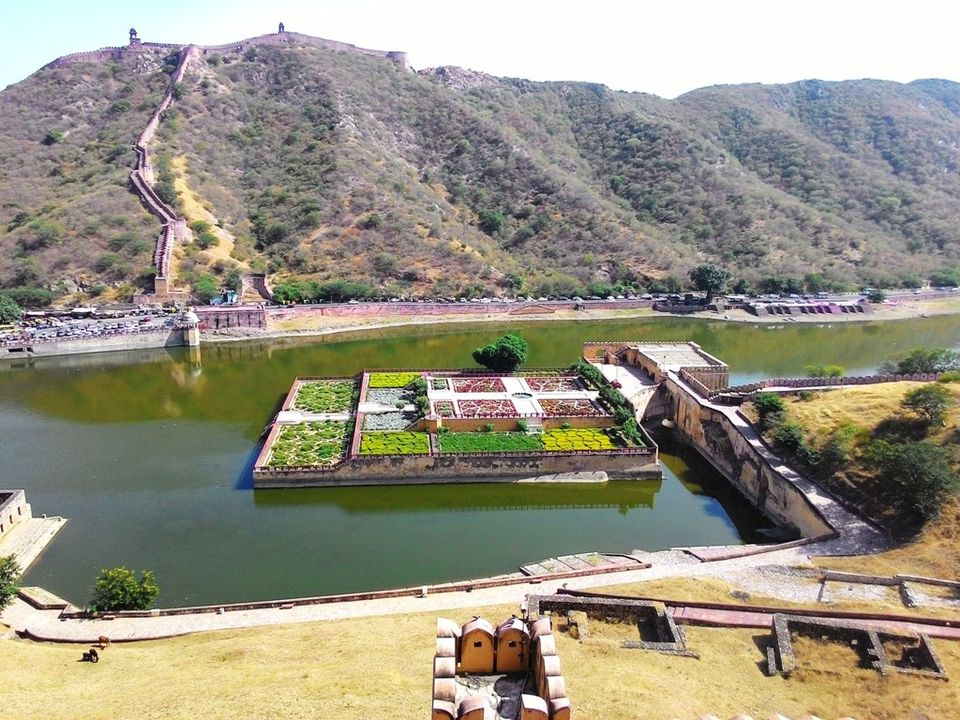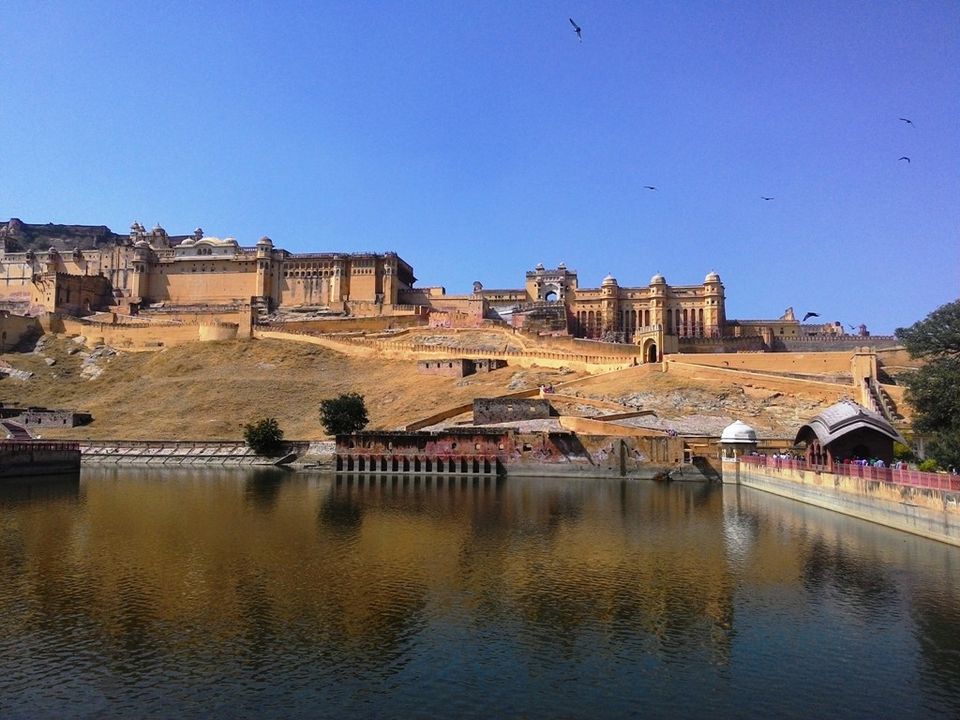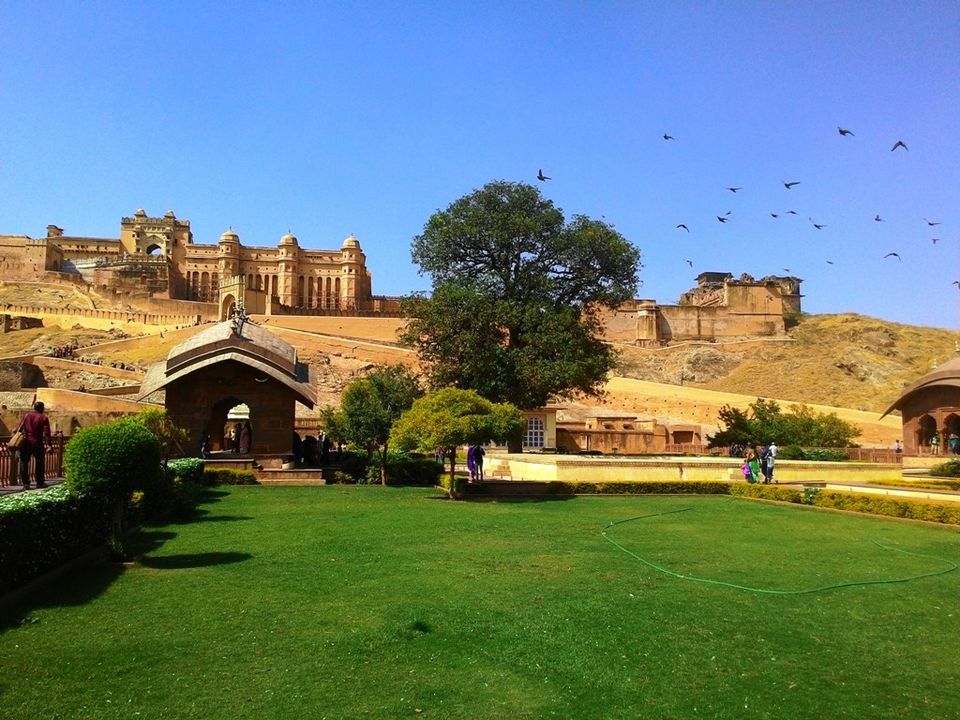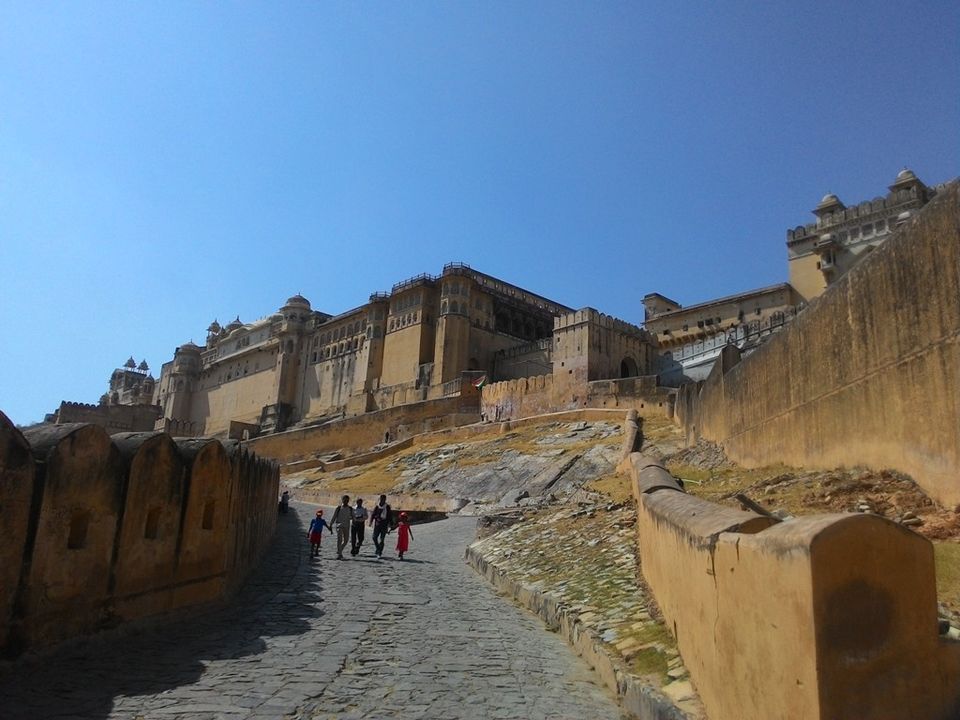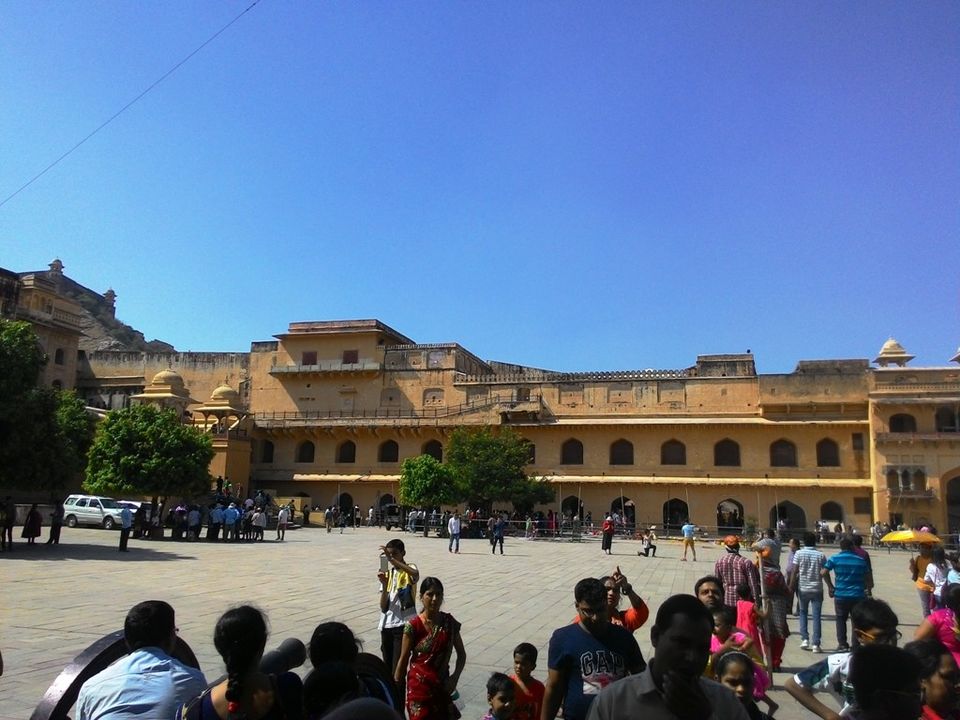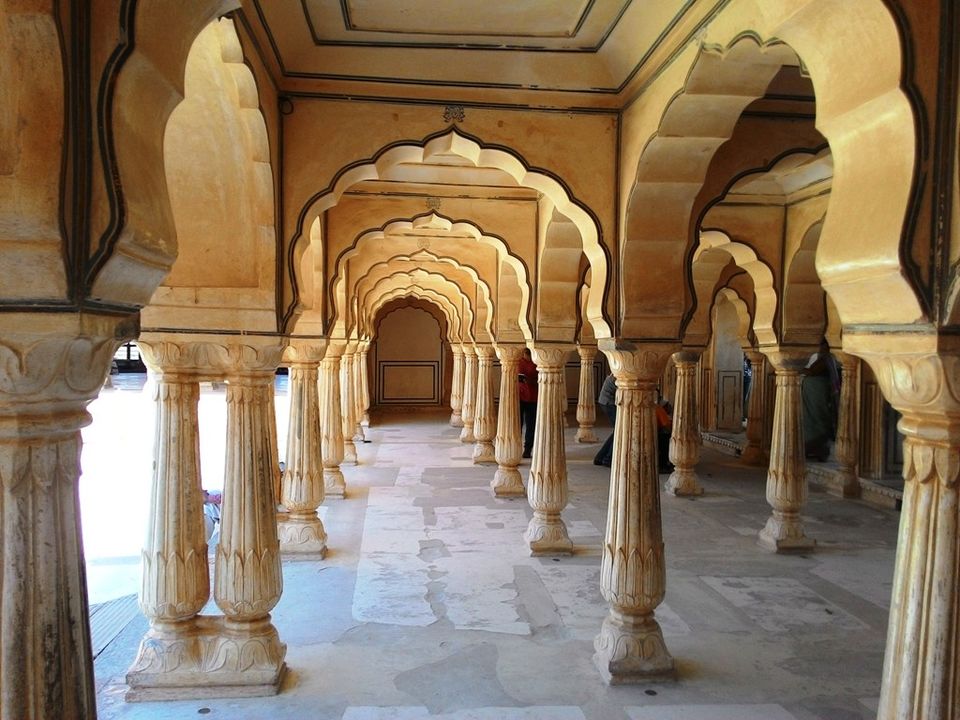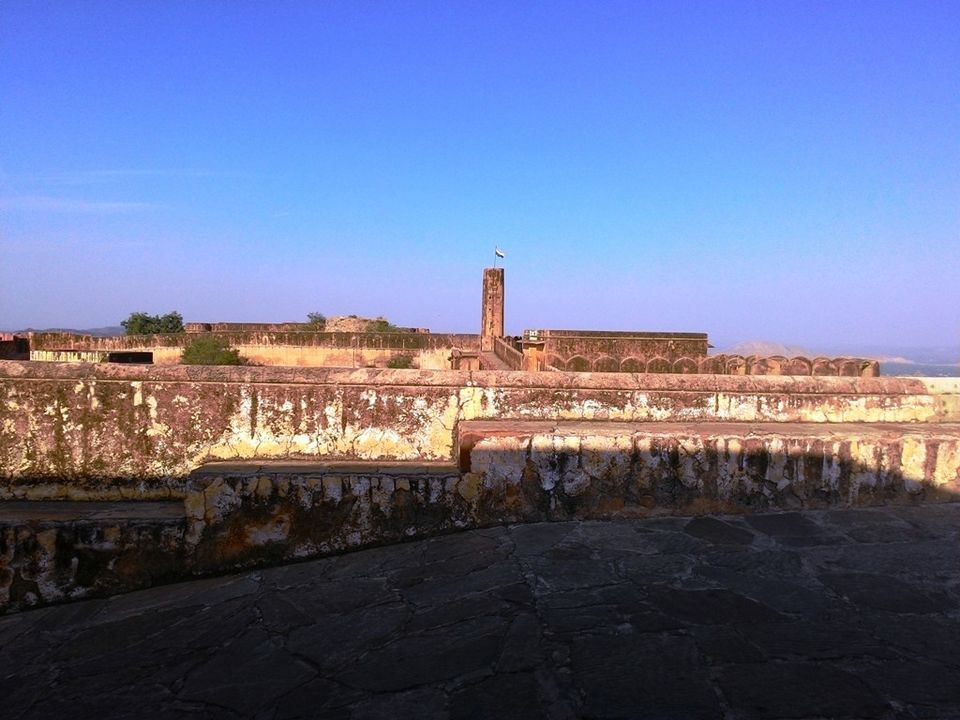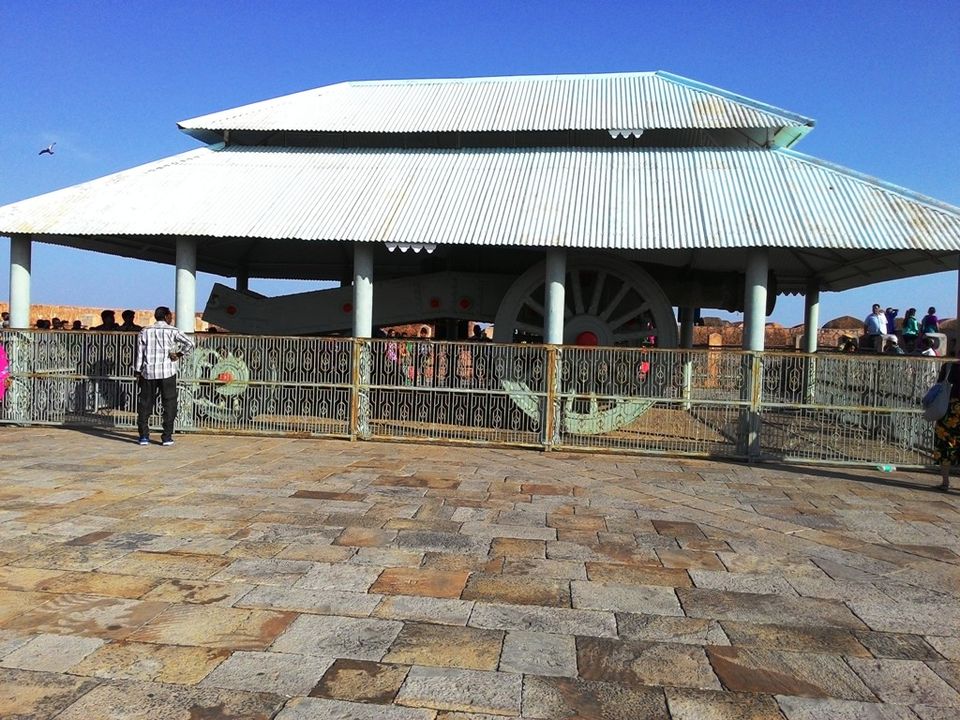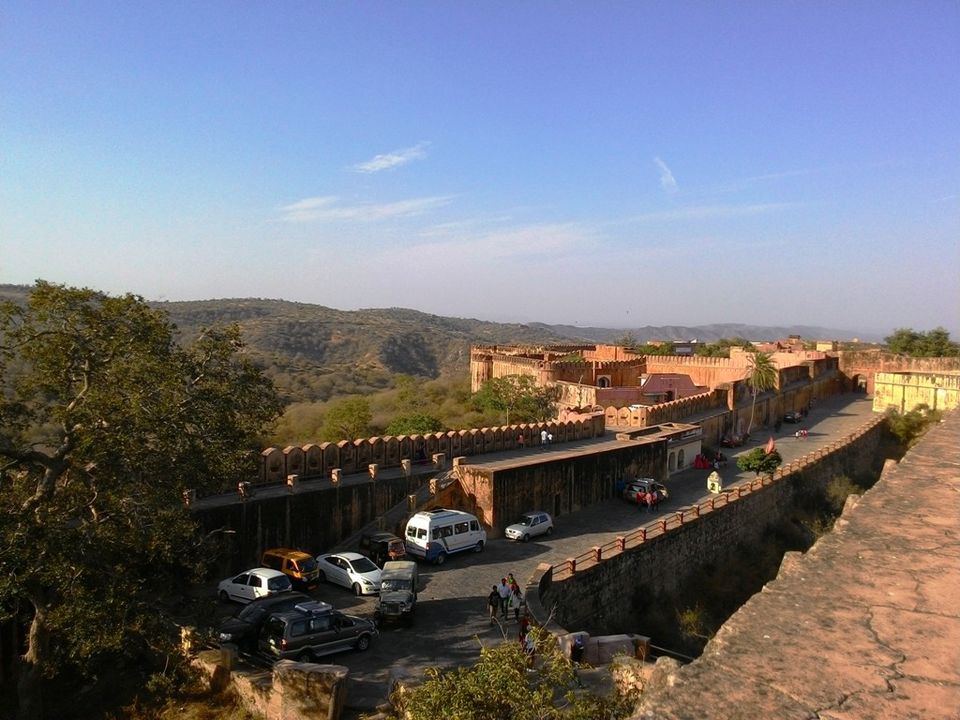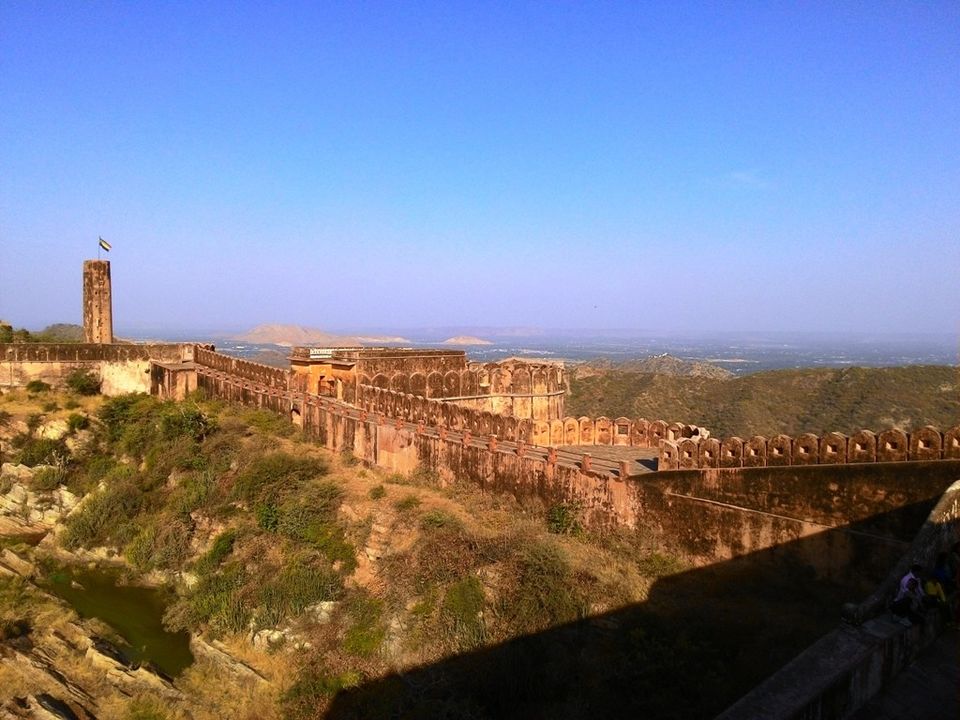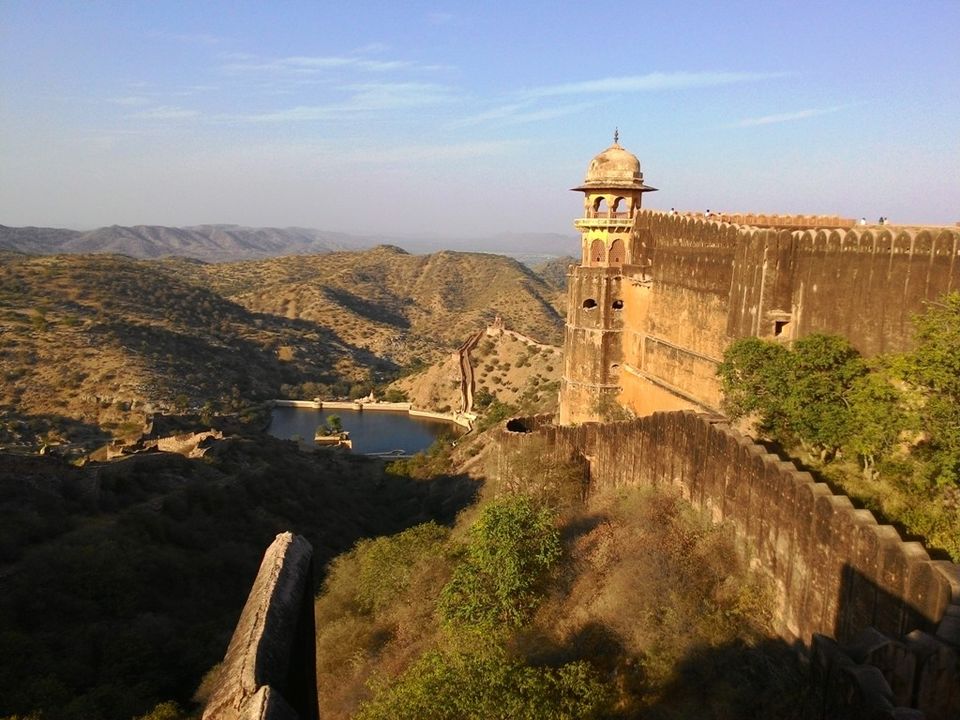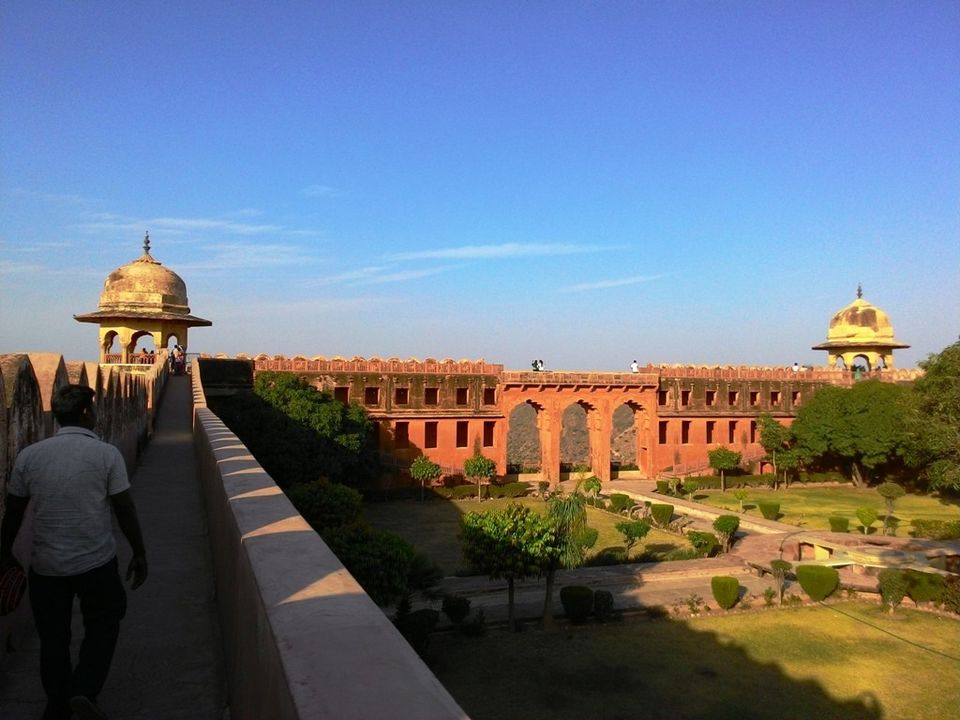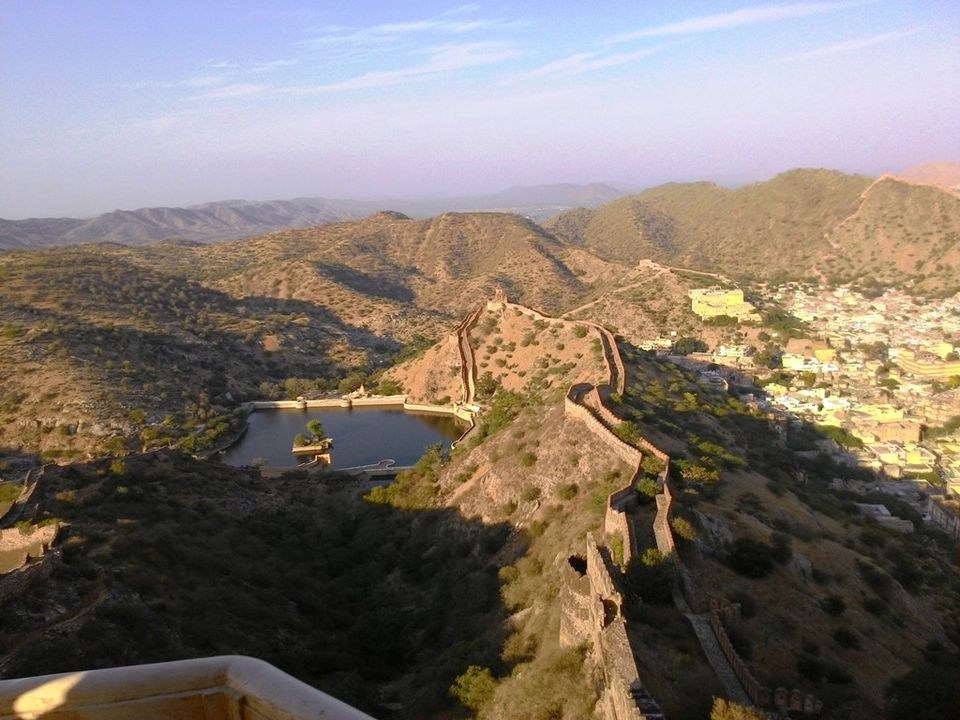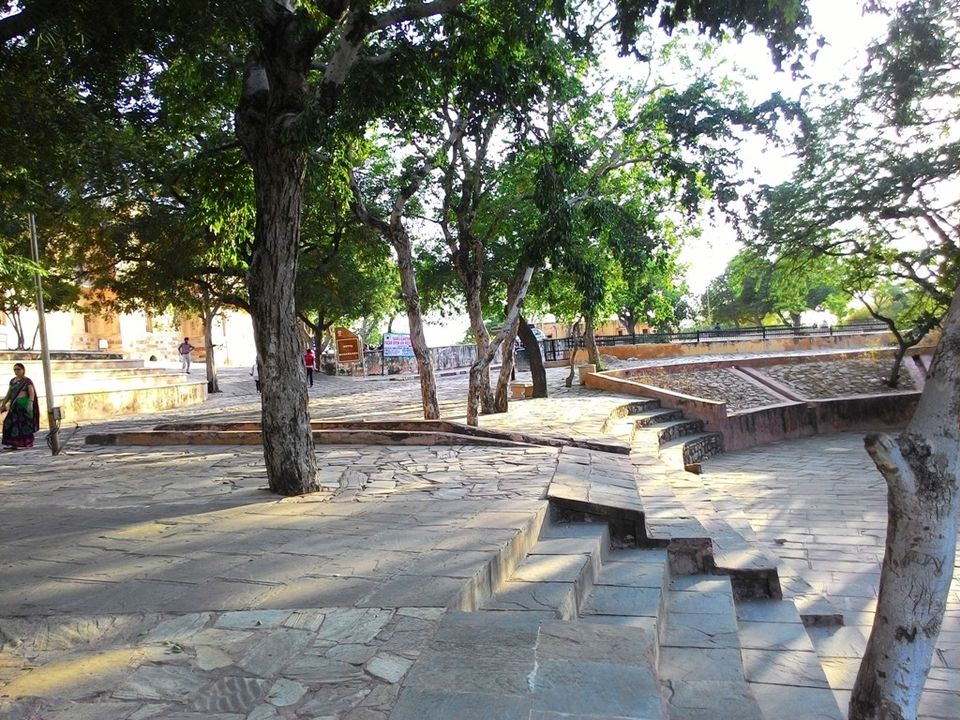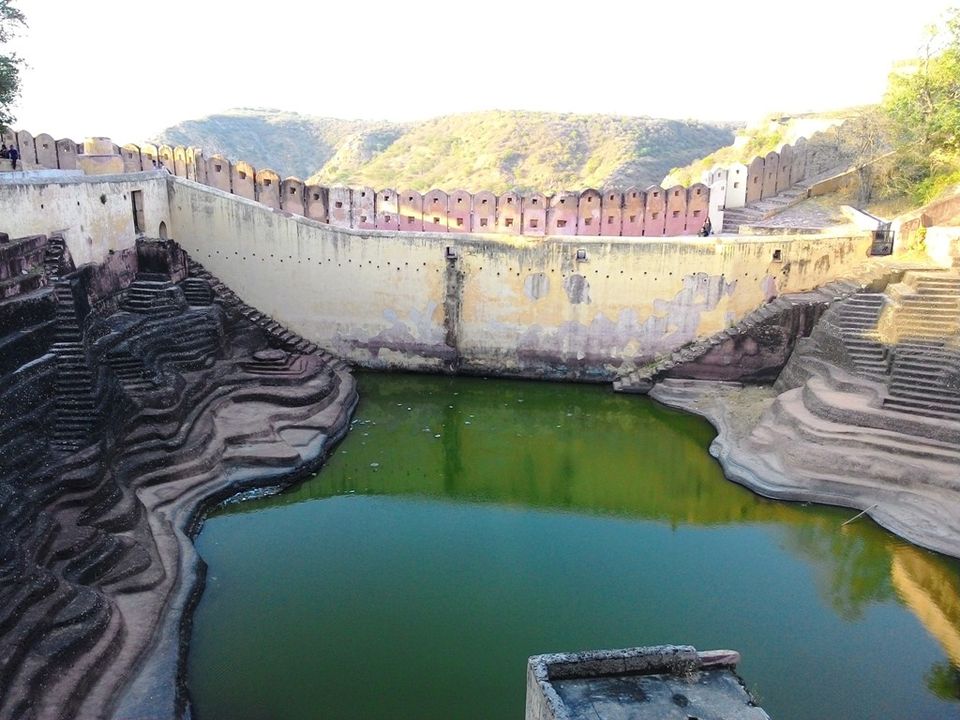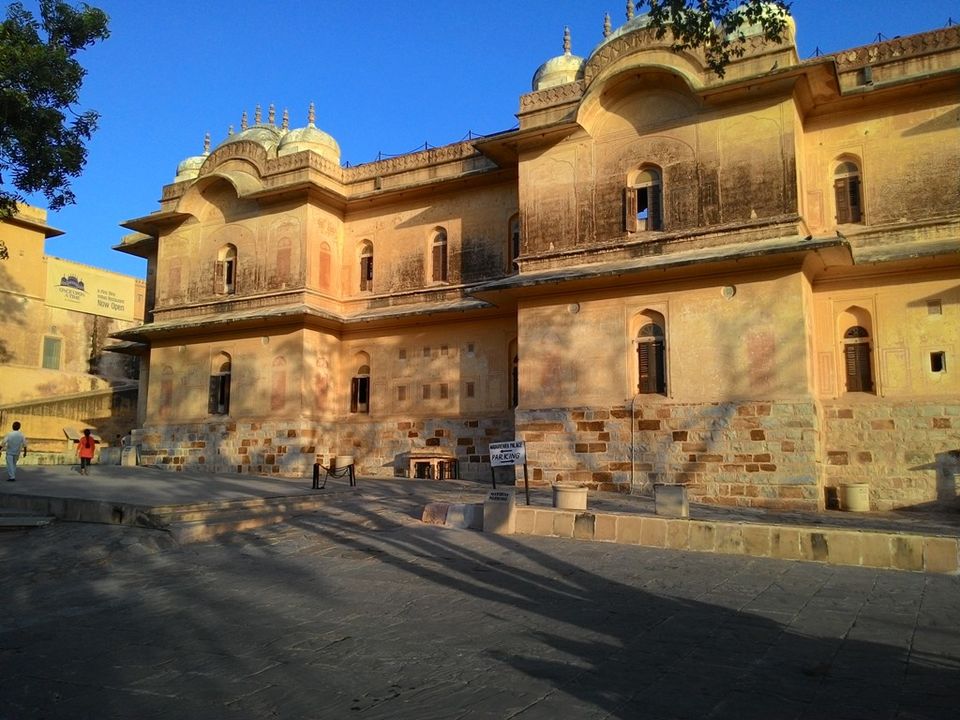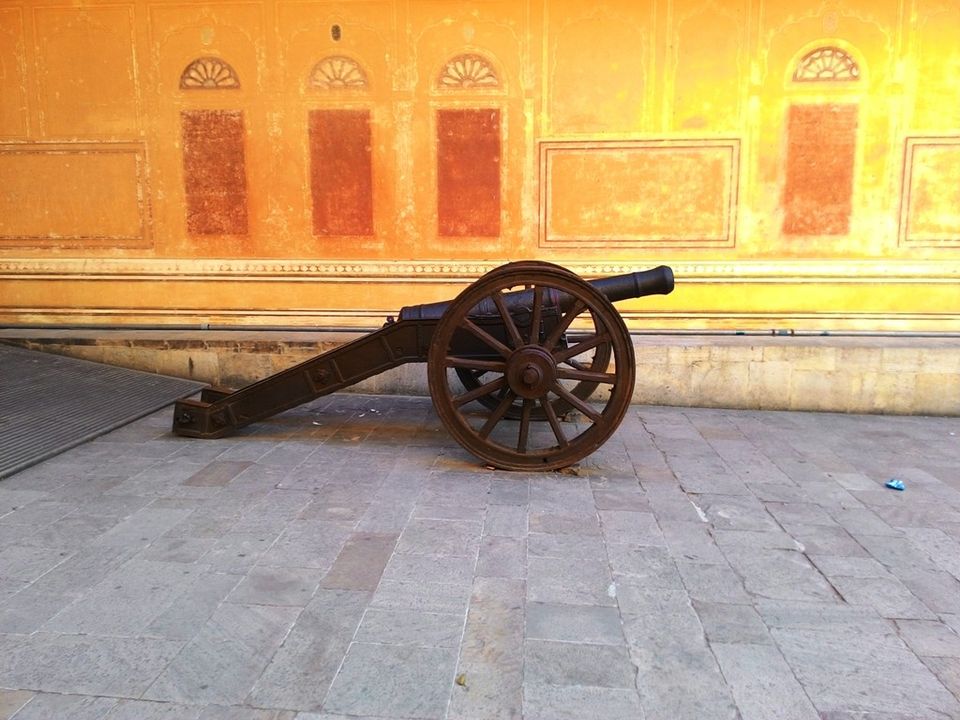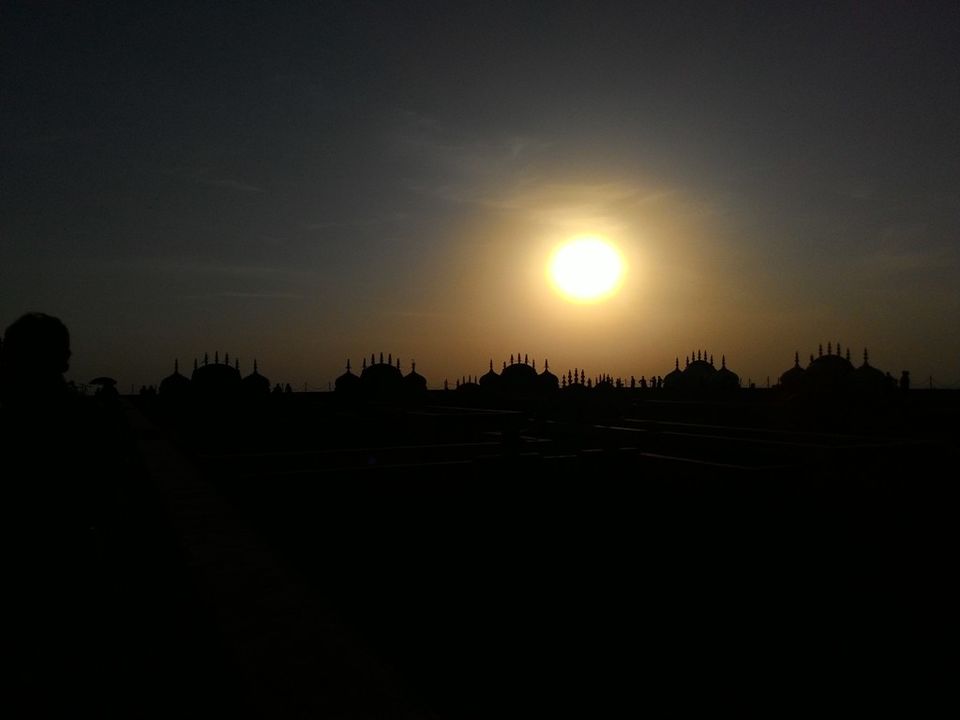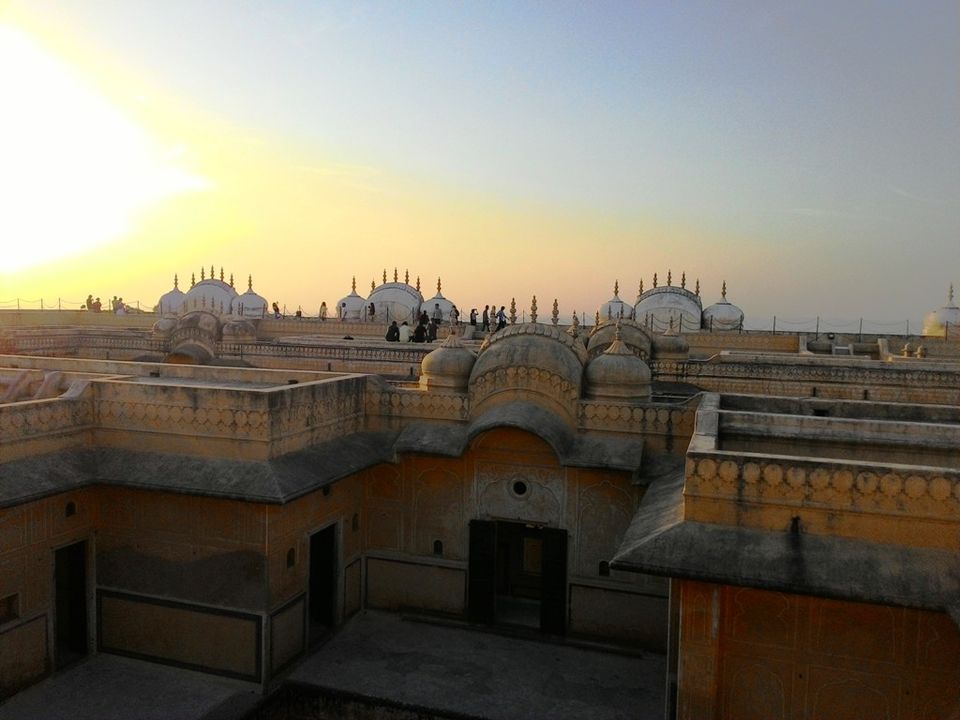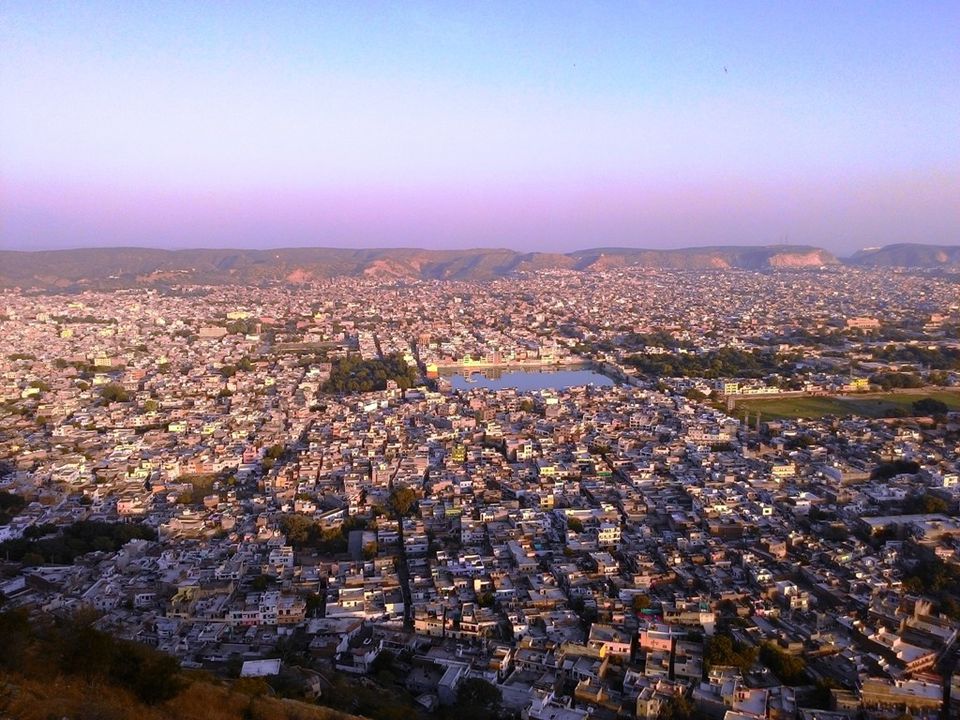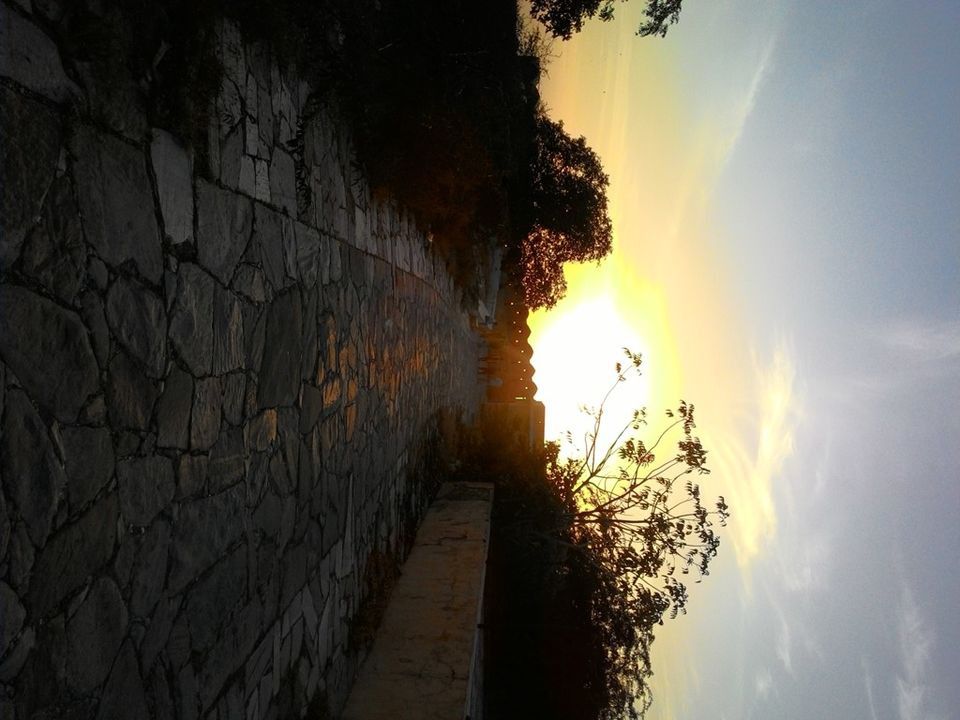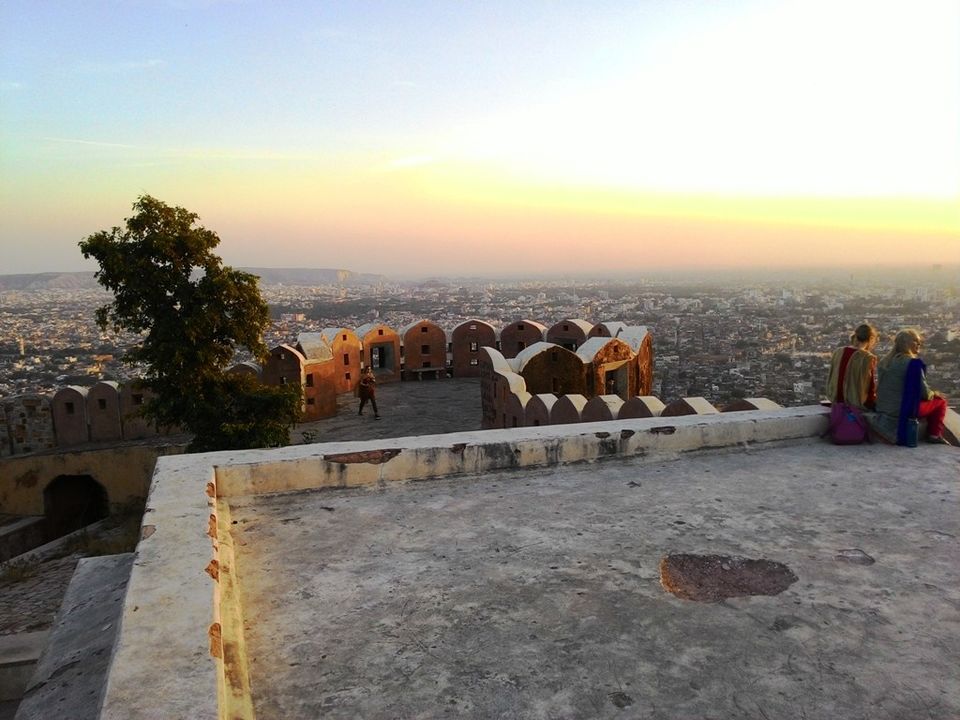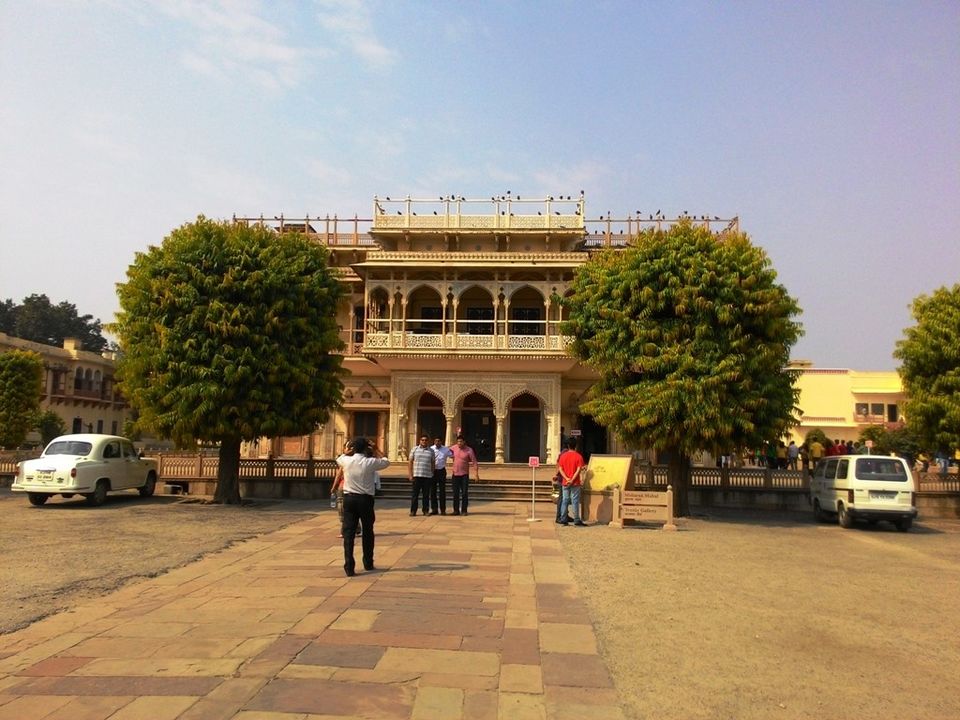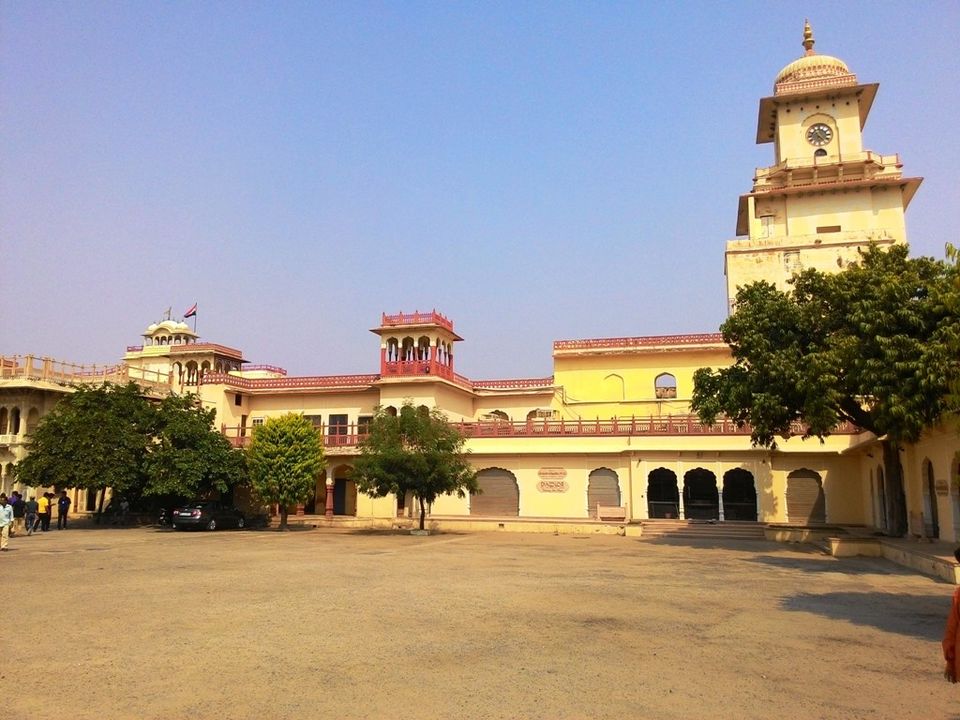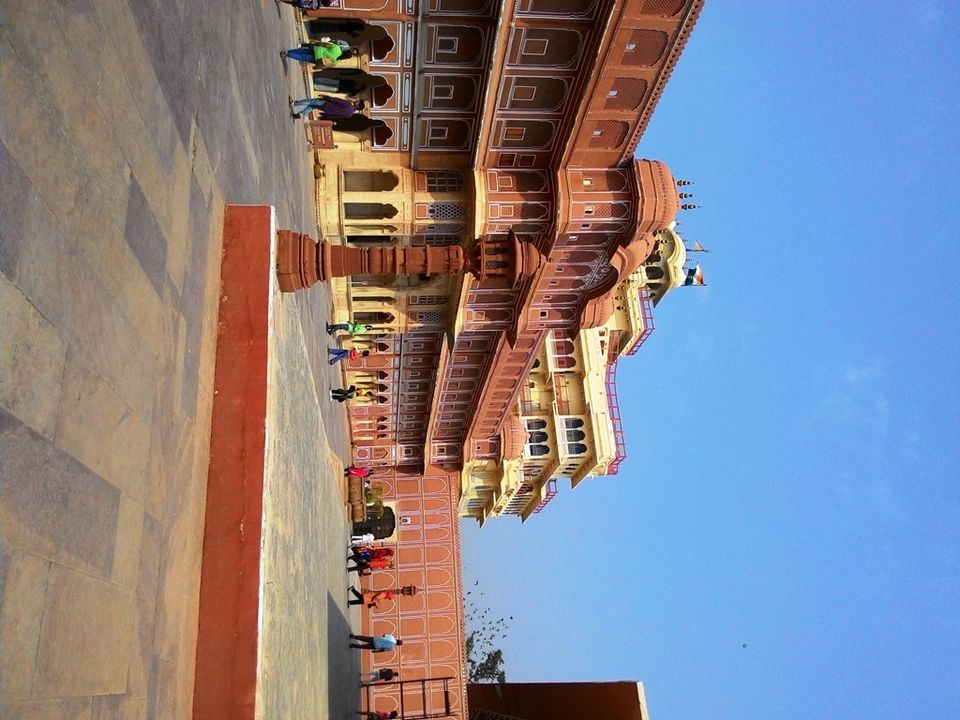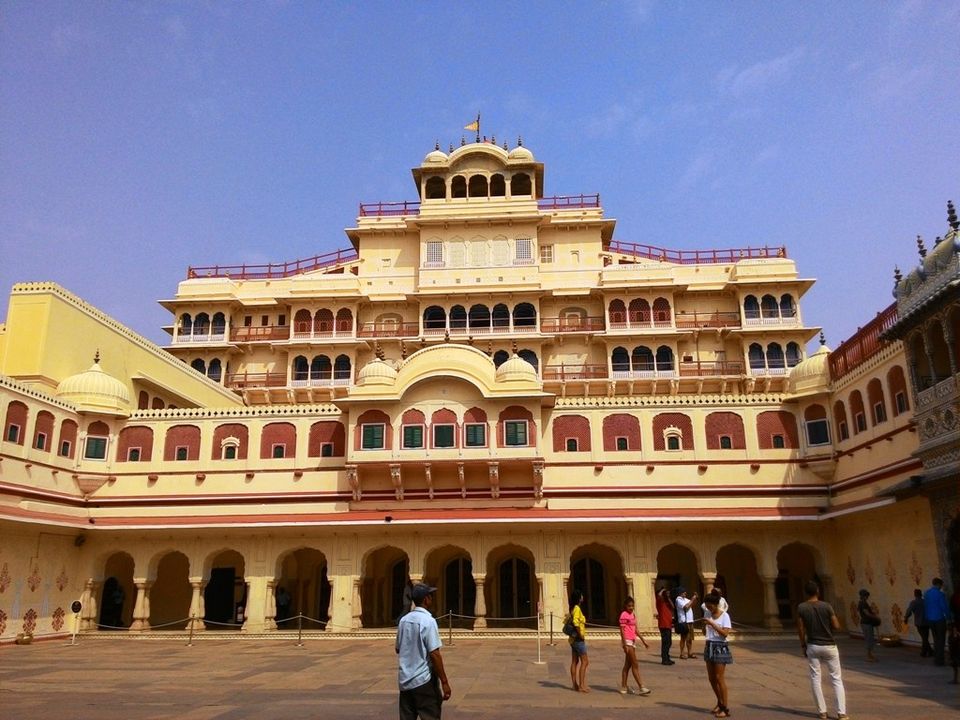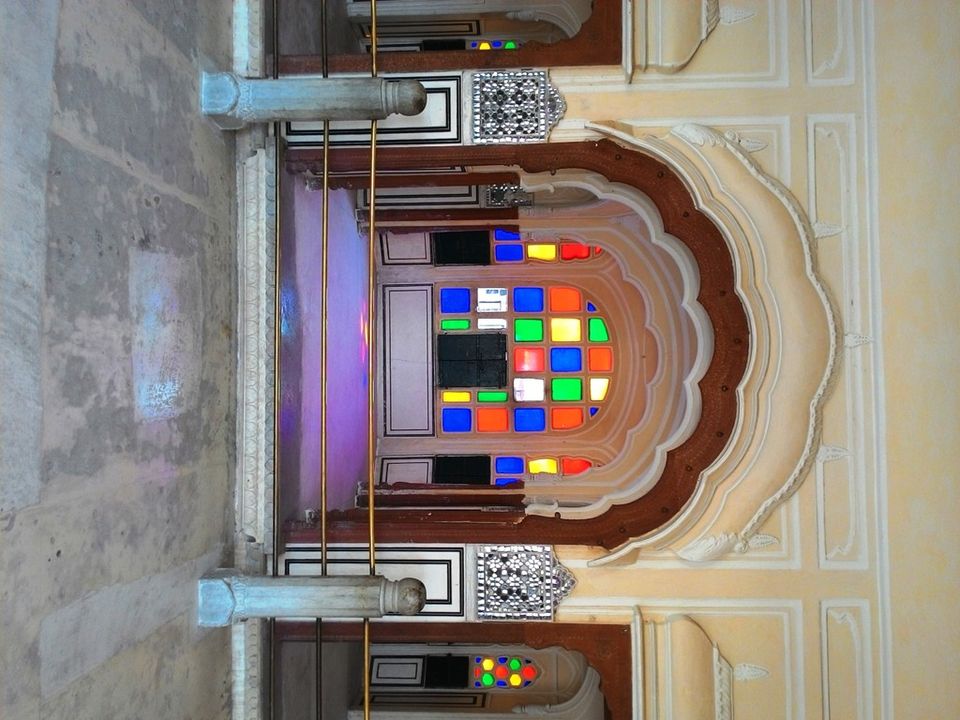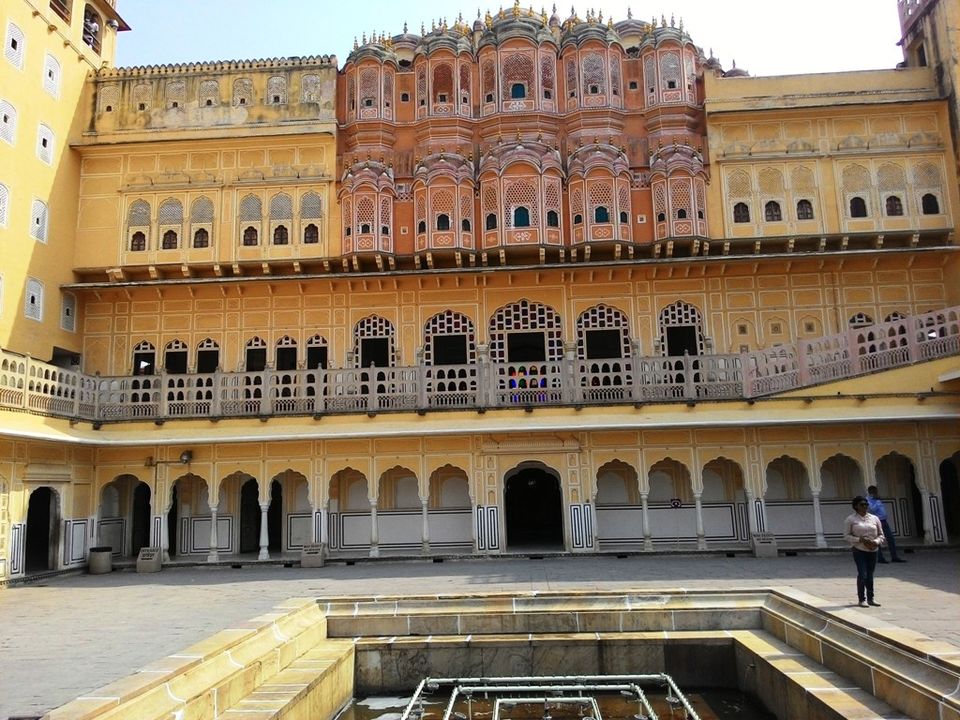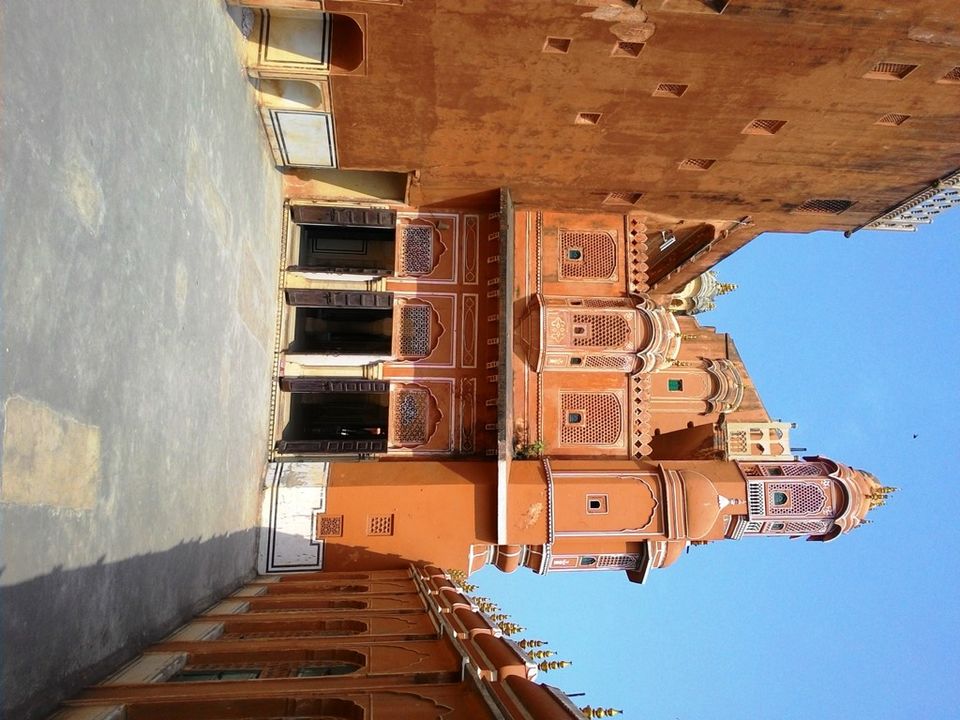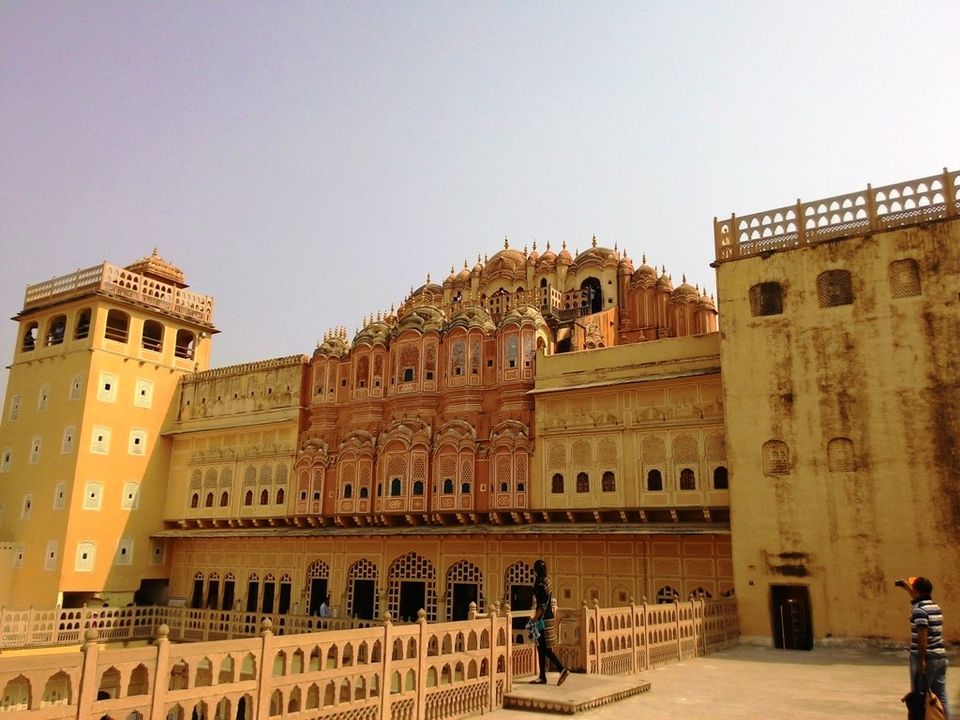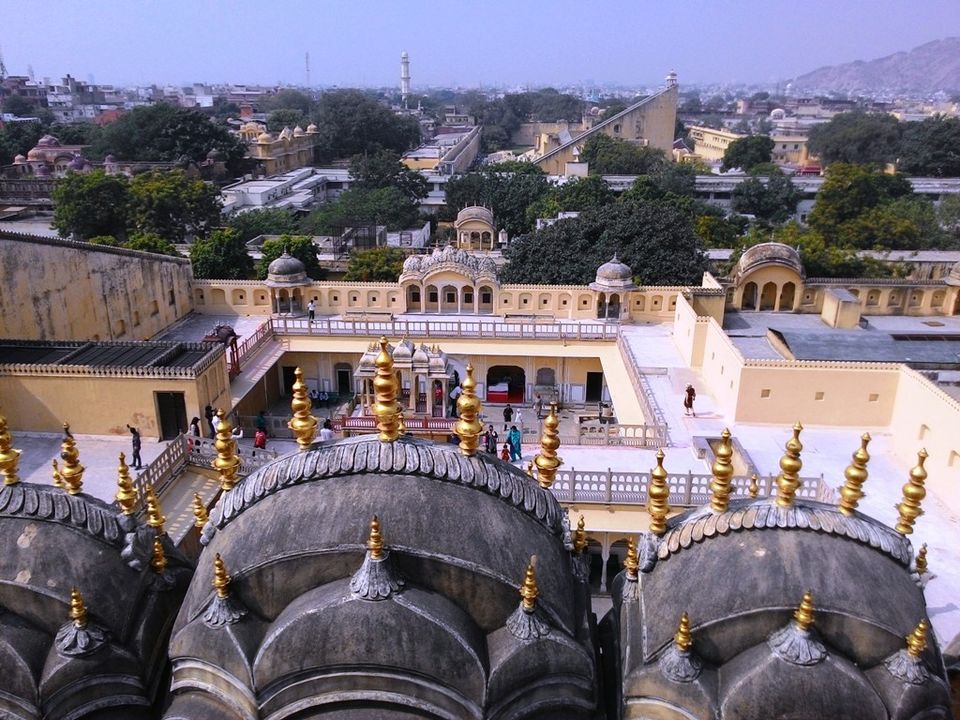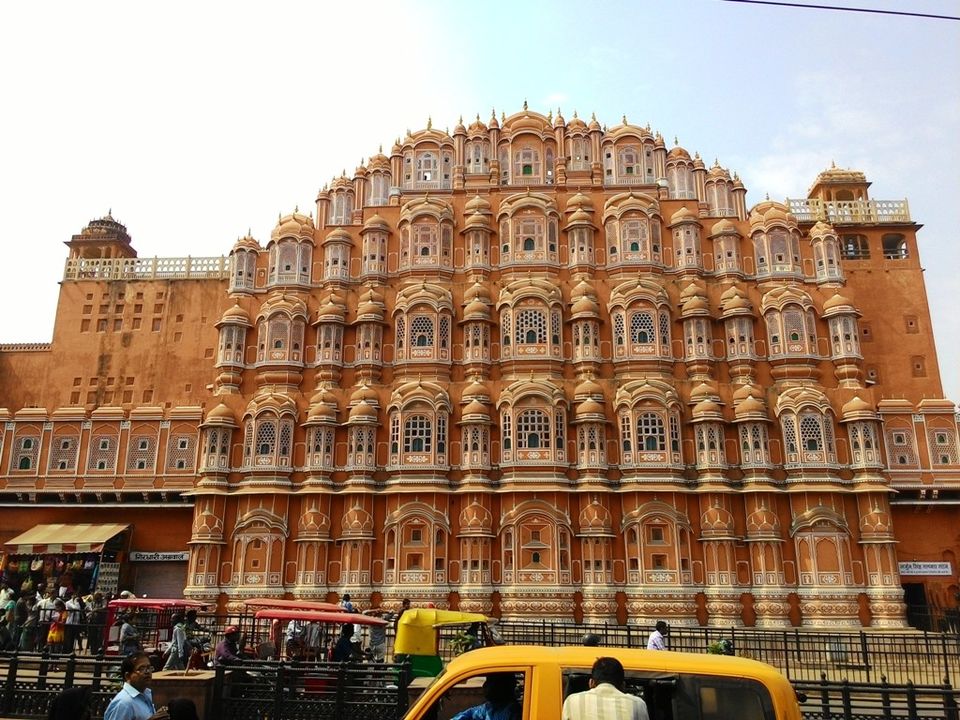 It all started with the idea of going somewhere; taking that break you've been needing for so long. So, when I had 5 days holidays coming in a stretch, I knew now was the time. After much deliberations with the self on whether to go to Calcutta or Rajasthan, I finally decided to choose the latter. With just the returns tickets in hand, my backpack, and no itinerary or bookings, I set forth for my Rendezvous with Rajasthan, solo. I covered Jaipur, Jodhpur and Udaipur during these 6 days.
My first destination was Jaipur. Since I had a late flight, all I wanted to do was head to my room and have a good night's sleep. With India gaining more importance on the world tourism map and the increase in the number of Indian youth taking to travelling, a number of backpacker's hostels and lodges have come up along the length and breadth of the country. The density of such affordable stays might be the highest in Rajasthan. Even though I had an OCD with cleanliness and gave much importance to my privacy, I had decided to try out one of these backpacker's hostel. Hence, I had chosen Le Pension for the first night in Rajasthan. I had chosen a private room for the first night since I was a bit skeptical about the whole idea. But it was a pleasant affair. The hostel and my room were tastefully decorated in Rajasthani style. Free WiFi was available 24x7. The staff, especially Ramesh Bhaiyya, were excellent and helping you in every single thing about your trip. Add to that the fact that there was an Alstonia scholaris in full bloom just outside the hostel. The only downside to the stay was that, me being a cleanliness freak, I found the floor a bit more dusty than I would have liked. But I must say, their house keeping was excellent.
In Jaipur, travel is never a problem. You've tuk-tuks, share autos, cabs (Uber is available and is a good option to travel and cheaper than autos for pick and drop), buses, and the metro. If you're lucky enough, you'd find some autowala who is ready to take you places, show you things, be your guide, and drop you off. But you should have a good tongue and bargain like hell to cut a good deal. I had the luck when I found a gem of an autowala at Jaigarh fort. There is no option to reach Jaigarh and Nahargarh forts but to take an auto. They usually ask for anywhere between 200-400 for dropping off at Jaigarh fort. They won't wait or you. You will have to get any returning autos who will ask for another 100-200 rupees for that. Also, if you plan on going to Nahargarh Fort too, (which you must and shouldn't miss for its beautiful sunset view), then they will ask for about some 500-600 rupees.
If you feel healthy and up to it, you can walk all the way up to the fort. But the heat may be a bit too much for the long trek uphill. So, here's how you could hire a good autowala. Golden rule, never hire from the auto stands. They will not let you bargain. What you've to do is get down in the bus stop a little away from the fort gate and start walking. The autowalas, like eagles, will spot you, and at least two would start their autos and do a slow ride besides you like the hero on a bike from old Bollywood movies. Tell them clearly that you want to visit both Jaigarh and Nahargarh fort and that they will have to wait for you and bring you back. They will name an outrageous price. Say no and keep walking. They will make more offers, telling you that they will drop you off at Jaigarh for 300 or so, and that you'll get cheap auto back since it's downhill. Don't fall for that. Just keep walking. And after much pursuing, they will ask you to make an offer. Now is your Godfather moment. Make them an offer they can't refuse! Say a rate between 300-400 depending on your budget and how many people are there in your group. They will definitely say it is low and ask for 50 or 100 rupees more. Say that it's your last rate and walk away. They will come back to you!
I was lucky enough to get a gem of an autowala for 350 bucks. He took me to all the places, came with me inside, showed and explained things to me, and dropped me off in the city. He was worth every single penny.
If you plan to covering the entire city in a day or two, you should not buy individual entry tickets. Buy the composite ticket for Rs 300/- (rate for Indian Nationals) and you can enter Amber Fort, Jaigarh Fort, Nahargarh Fort, City Palace, Jantar Mantar, Hawa Mahal and Albert Hall with that.
What I did:
1.) Jal Mahal: Located in the middle of Lake Mansagar, this is not accessible. One can view it from the banks of the lake. The water of the lake was dirty and polluted. The view of the illuminated Jal Mahal at night, especially from the top of Nahargarh fort is breathtaking.
2.) Amber (Amer) Fort: It is a bit far from of the city, located about 14 Kms from the old city. Best way to reach is by bus or even an Uber cab. Built in sandstone and marble, it overlooks Maota lake and has a vast system of walls (fortification system) connecting it to Jaigarh and Nahargarh. It looks like our Indian version of the Great Wall, though not that tall!If you feel healthy, you can walk all the way to Jaigarh through these!
3.) Jaigarh Fort: Also known as Victory Fort. Houses the world's largest cannon on wheels, the Jaivana. The palace, the garden inside, the armoury, and the museum makes it worth the visit. You can see lots of wild animals on your way up, especially peacocks.
4.) Nahargarh Fort: A little away from Jaigarh Fort, this fort is a must see and should be visited in the evening. The view of the entire Jaipur city from here is mesmerizing to say the least. And the sunset from here is breathtaking. Inside the fort is the Madhavendra Palace which has an interesting roof top. Bollywood movies like Rang De Basanti were shot inside this fort. Also, there is a restaurant inside the fort from where you can enjoy the view along with a chilled beer.
5.) City Palace: Located within the Old City, it is a complex of courtyards, gardens and buildings. There are decorative state rooms, museums, and armories inside the complex. Would interest you if you're into the likes.
6.) Jantar Mantar: Just outside the City Palace, it is an astronomical observatory. It has a collection of nineteen architectural astronomical instruments. It features the world's largest stone sundial, and is a UNESCO World Heritage site.
7.) Hawa Mahal: Walkable distance from City Palace and Jantar Mantar. It was built as high screen wall with lots and lots of windows, built so that the women of the royal household could observe street festivities and public while unseen from the outside. Mostly the hype, nothing much to see inside.
8.) Johari and Bapu Bazaar: Located in the Old City and walkable distance from Hawa Mahal and City Palace complex, it has lots of shops selling jewellery, ethnic clothes, handicrafts, shoes, sandals, bags, etc. Visit to buy Rajasthani style dresses, ornaments, and bags.
9.) Lassiwala: You must visit the Lassiwala on M I Road. A tall, earthen glass of sweet or sour lassi topped with a layer of crispy Malai. That's how you should start your Jaipur trip. That's how I did it.
Other places of interest are Galta ji Ka Mandir, Albert Hall Museum and Birla Temple, which I didn't visit. Also, one can try Choki Dani and Tapri for its food and variety of teas respectively. You must try the Dal Baati Churma, Missi Roti, Parathas, Chaas etc, especially if you're from the south, like me.