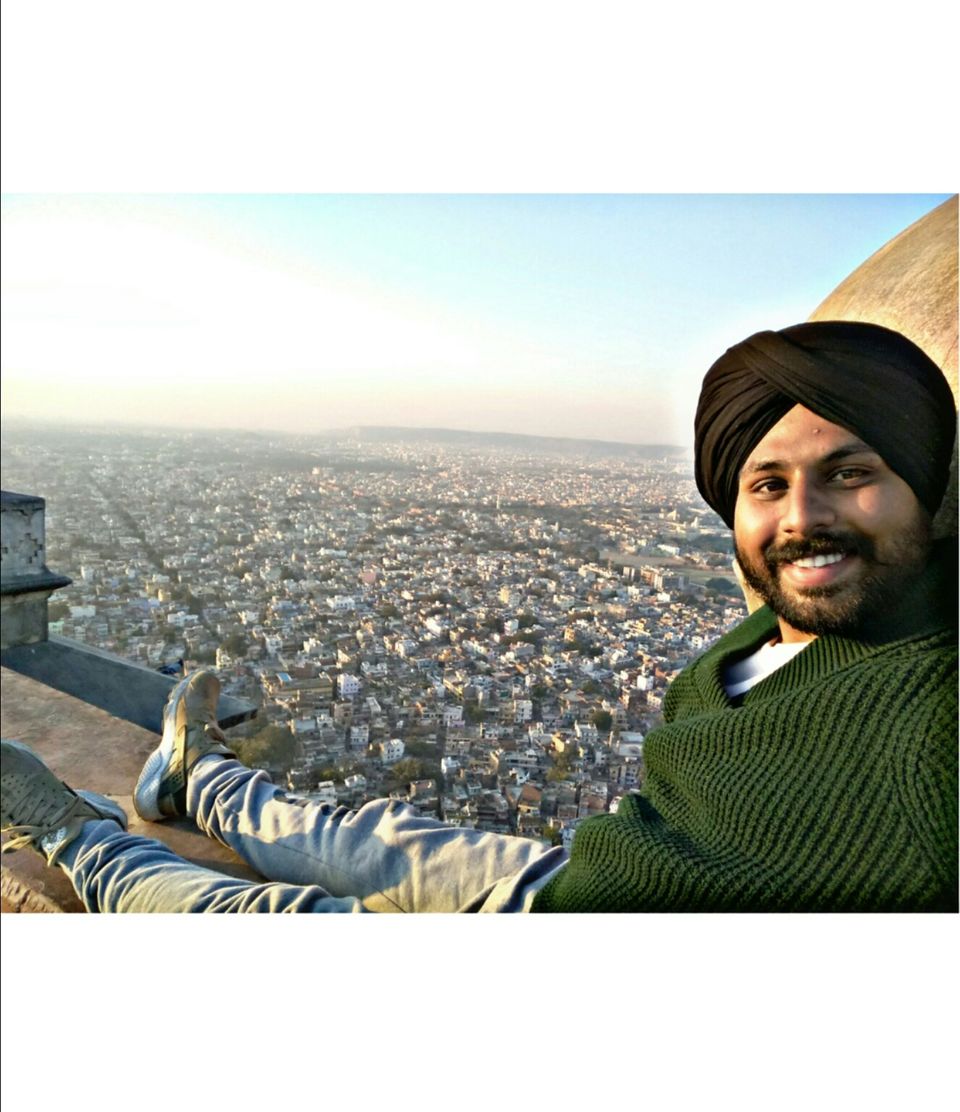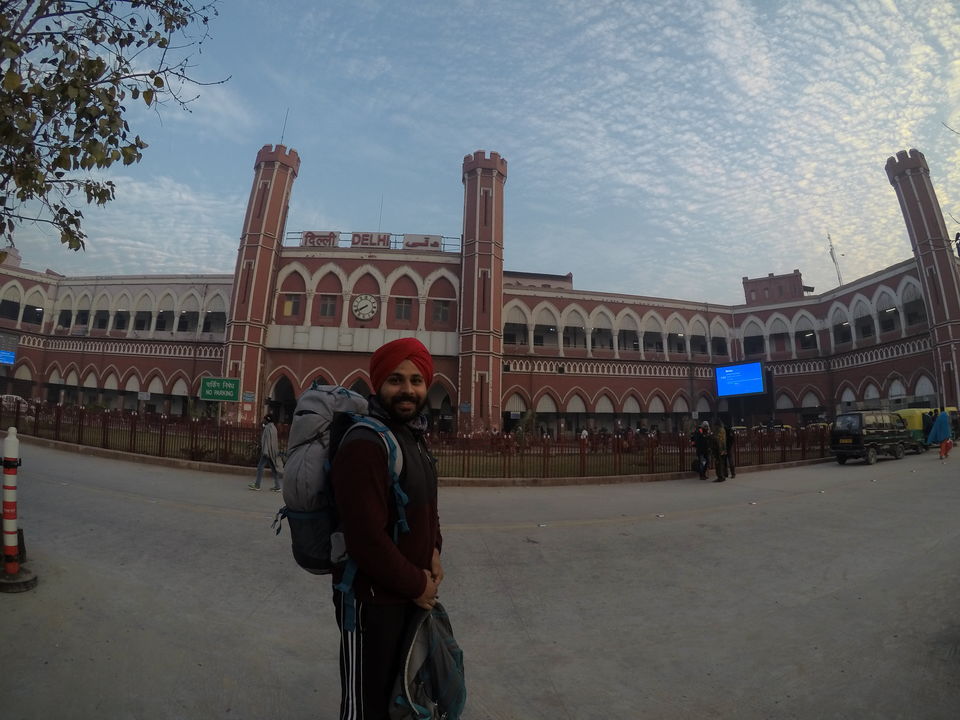 • No use of single bottle of packaged water in this trip.
• Peanut butter, fruit jam, gachak and Rewdi in the backpack during trip.
• Used apps in Trip : IRCTC , UBER, OLA, Lonely Planet, Hostel world and Tripoto.
11 jan-2018
Started my journey from Jalandhar(Punjab) city railway station at 11:35pm . Had a sleeper class which cost ( 225/-)
12-jan-2018 -- Arrived DELHI by 6:30am & Stayed full Day&Night at friend's home at Dwarka sector 22 as I was there for see off to her.
13 january-2018 --
Took metro from dwarka sector 9 and reached kirti nagar metro st. cost (50/-) from there by auto to SARAI ROHILA railway station (80/-) . Exact at 9:20 am train is departed from the station for Jaipur. I had 3AC class ticket.
JAIPUR – it was 2:20pm when station announcements ping me so I get off and start walking to exit gate . As I tied Turban, people generally got to know where I am from. Some Rickshaw vale rush to me and ask for dropping. I smiled (as it always works for bargaining) . From railway st. to Zostel Jaipur distance is 7 km, AUTO RICKSHAW's driver trying to set deal in 200/- and then 150/- to drop me there. When I opened UBER app for find cab, wonder to know a two-wheeler ride was ready for me in just 45/-. Due to hell traffic uber bike drop me easily in 15 min . On the way to zostel I explored the roads market and chowks(Roundabout) and along with shoot my travel vlog while I was pillion with Uber driver. We talked about non-commercial places nd food in Jaipur. I Decided to take bike taxi each time in Jaipur.
https://www.instagram.com/traveling_turban/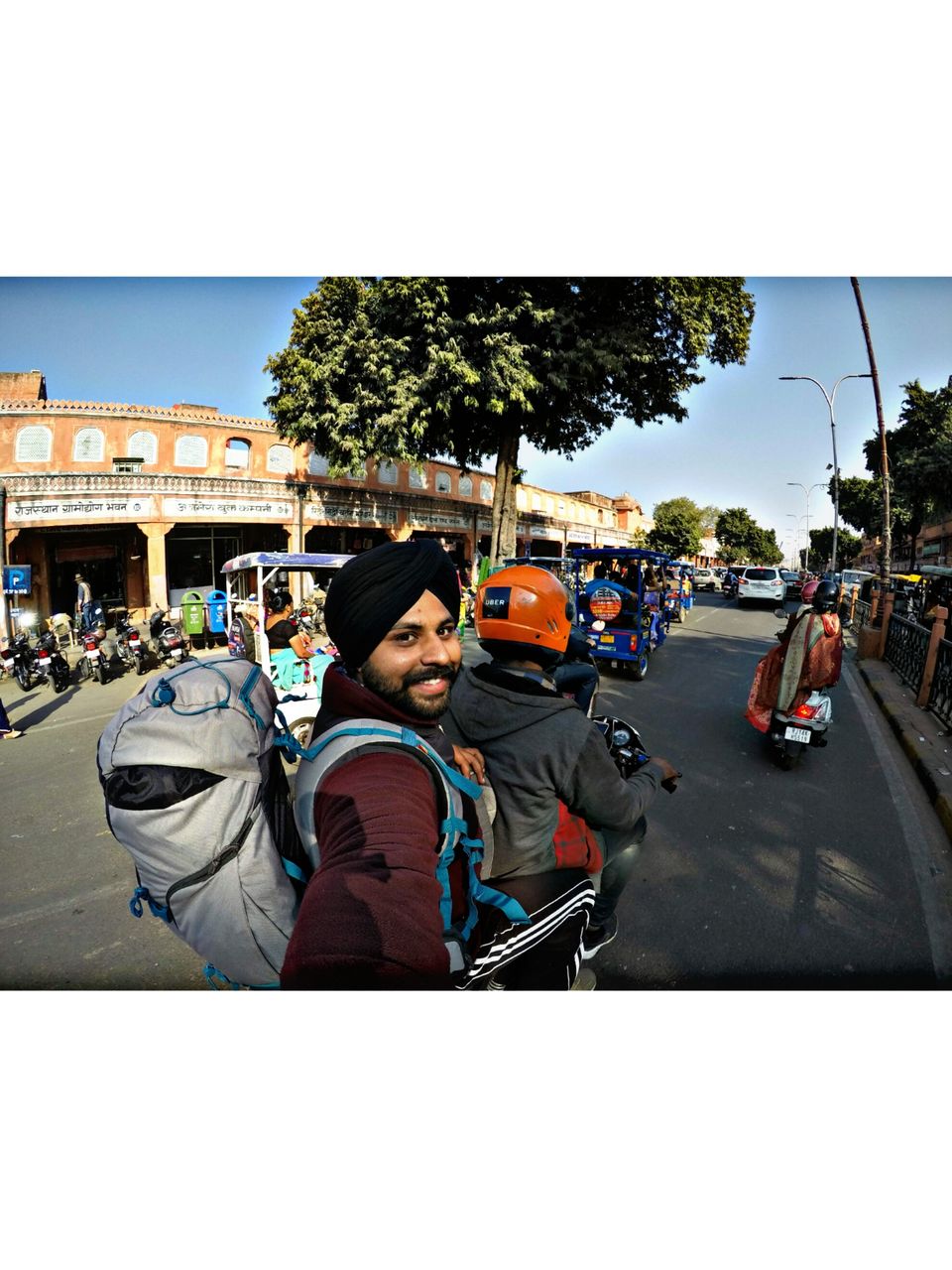 I went to Hawa Mahal same day and bought Composite ticket which was worth than buy single ticket each time to enter in places. Spent an hour there and afterthat roamed around and in markets. It was 9:30 when I had dinner and came back zostel by walk.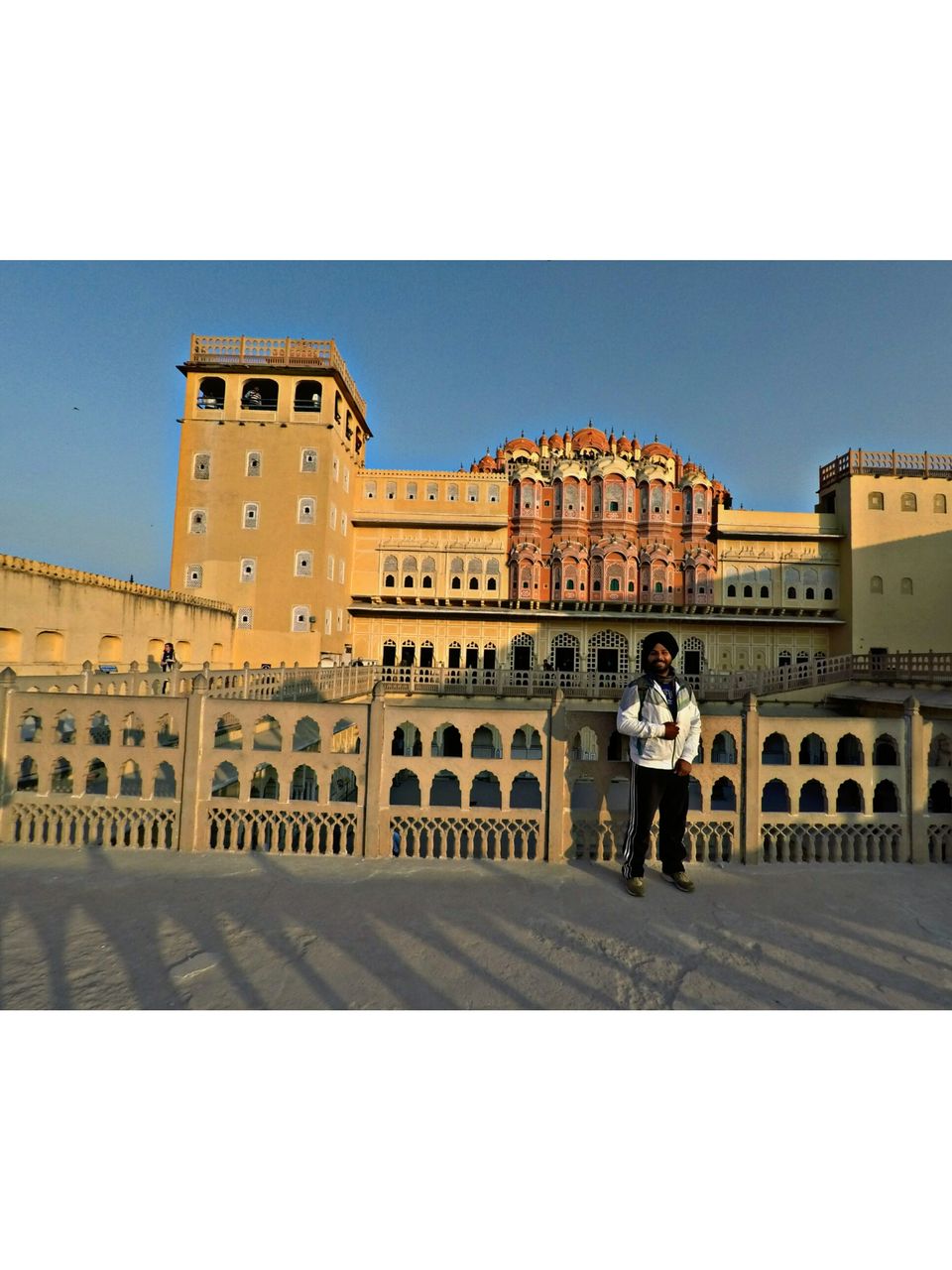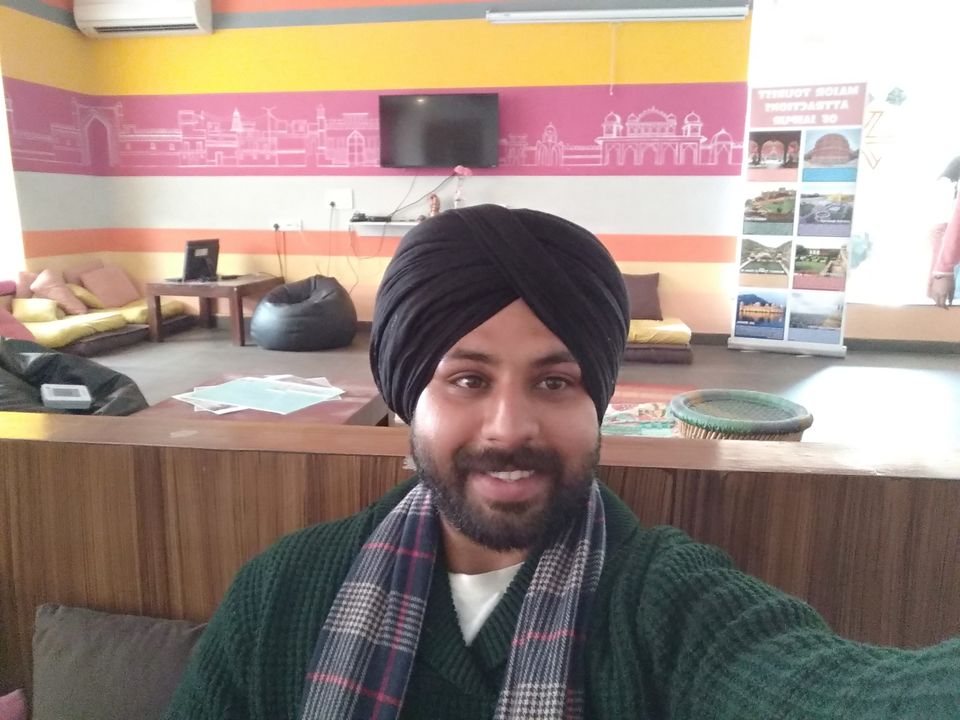 Zostel Jaipur – 450/-
Composite ticket – 300/- ( 8 major palces except CITY PALACE)
spent an hour in HAWA MAHAL
Dinner -- 80/-( Near ajmeri gate) DAAL-BAJRA ROTI
14-jan-2018
Had heavy breakfast at zostel which was buffet. Fill water bottle and took my gadgets and step out from zostel. From hawa mahal road I booked uber bike ride for LASSI VALA(320 No.). when I reached there got the sutter down of LASSI vala. But fortunately 313 No. (another) LASSI VALA was there with smiling face. I order sweet Lassi(50/-) and it was delicious . From there I book ride to ALBERT HALL MUSEUM. it took 7 minutes to reach. I Enter with Composite ticket and spent 1 and half hour here. I find here ART at its best . It was wonderful experience.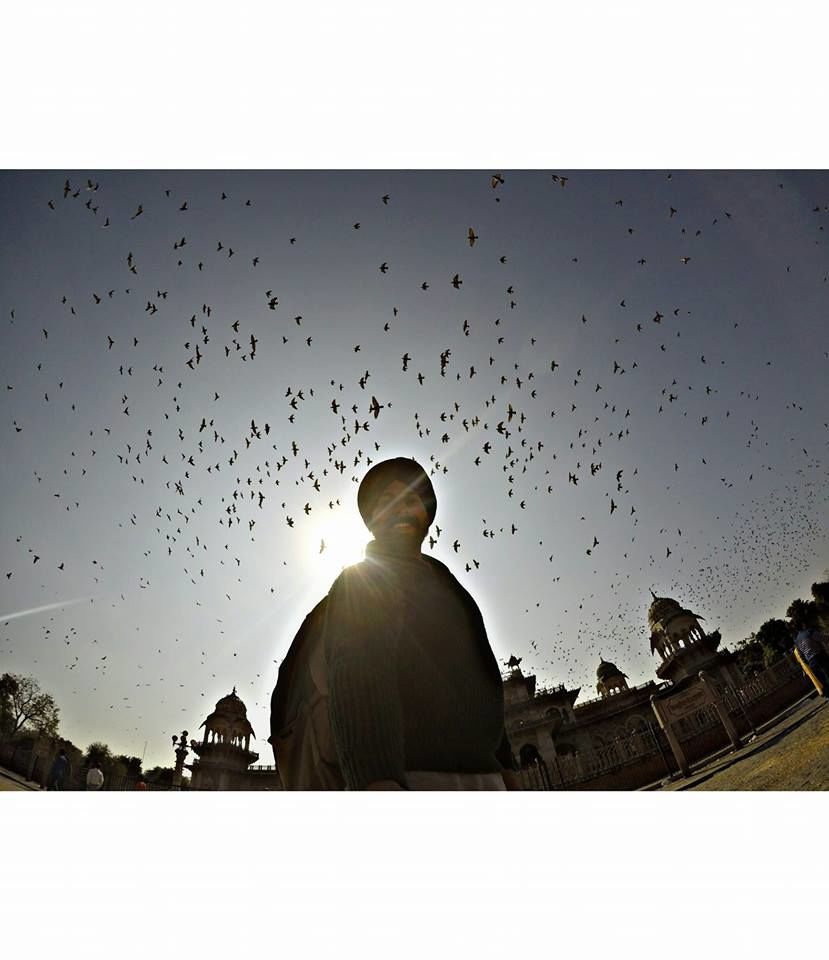 When I checked for jantar-mantar and City palace, google map showed 2.5 km from Albert museum. I decided to walk and feel the streets. It took less than 20 min to reach janatr-mantar by walk. Again compo-ticket and I explored this ancient timing spot. City palace is just opposite to jantar-Mantar. Bought ticket and explored it for 1 hour. While exit I booked again uber ride and head to Sindhi camp Bus stand. After had a DAAL-BAT-CHURMA , walked to Volvo bus counter and booked Ticked for Udaipur. It was 3 pm and craving for sunset. So I took uber cab for NAHARGARH FORT . Exact at 3:30pm I was there . Again compo-Ticket and its time to PANORAMIC VIEW of Pink-city.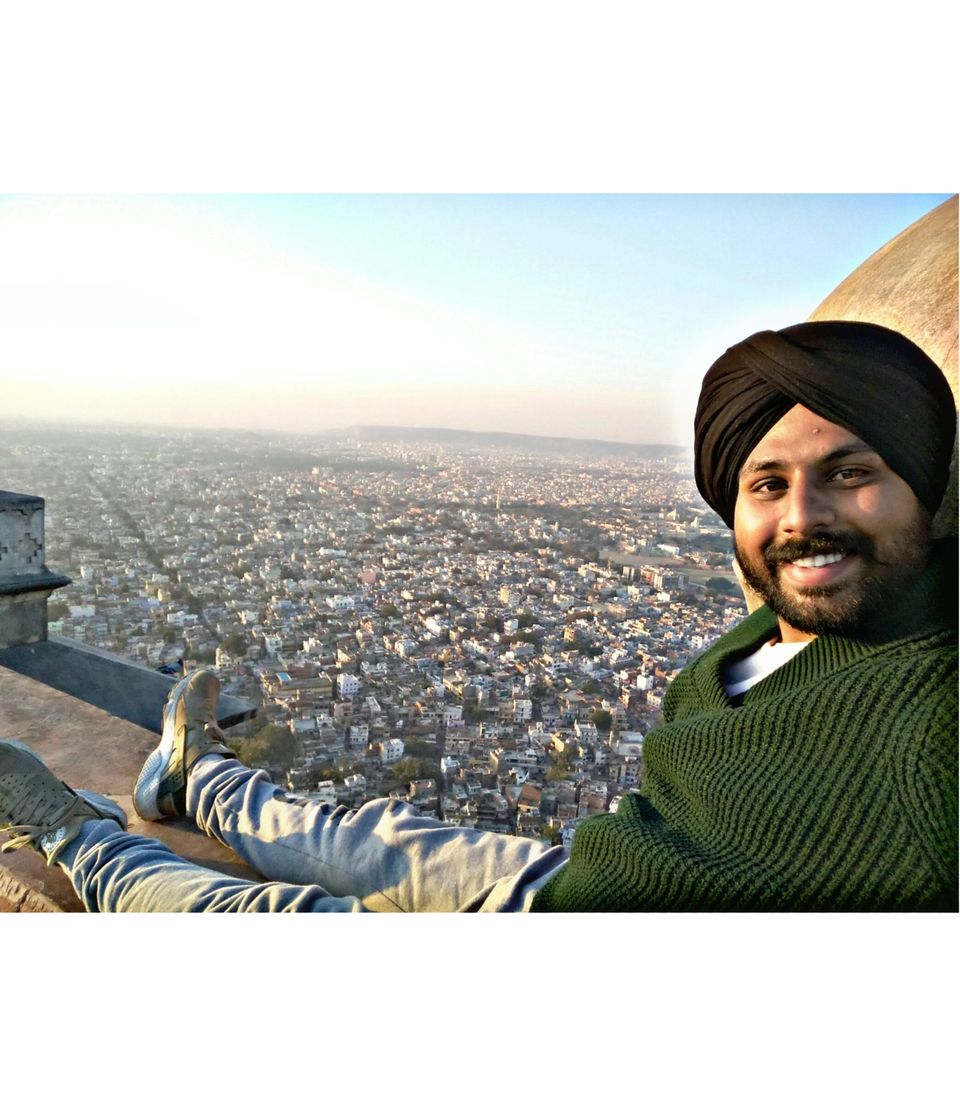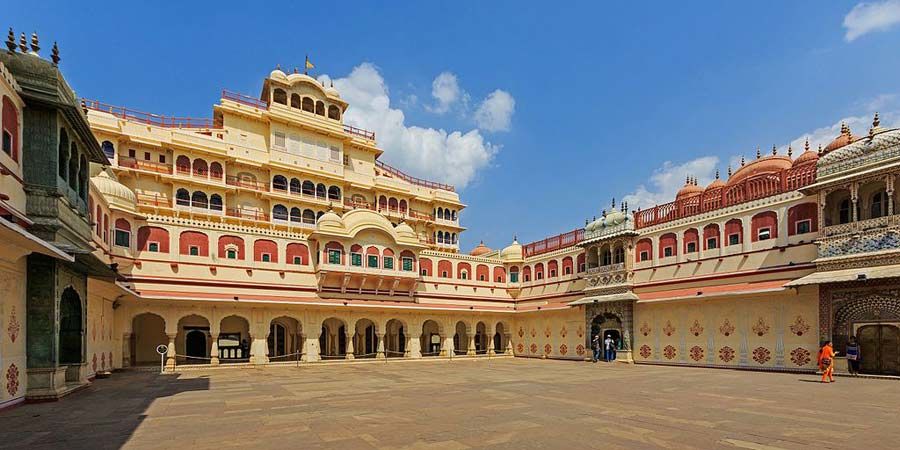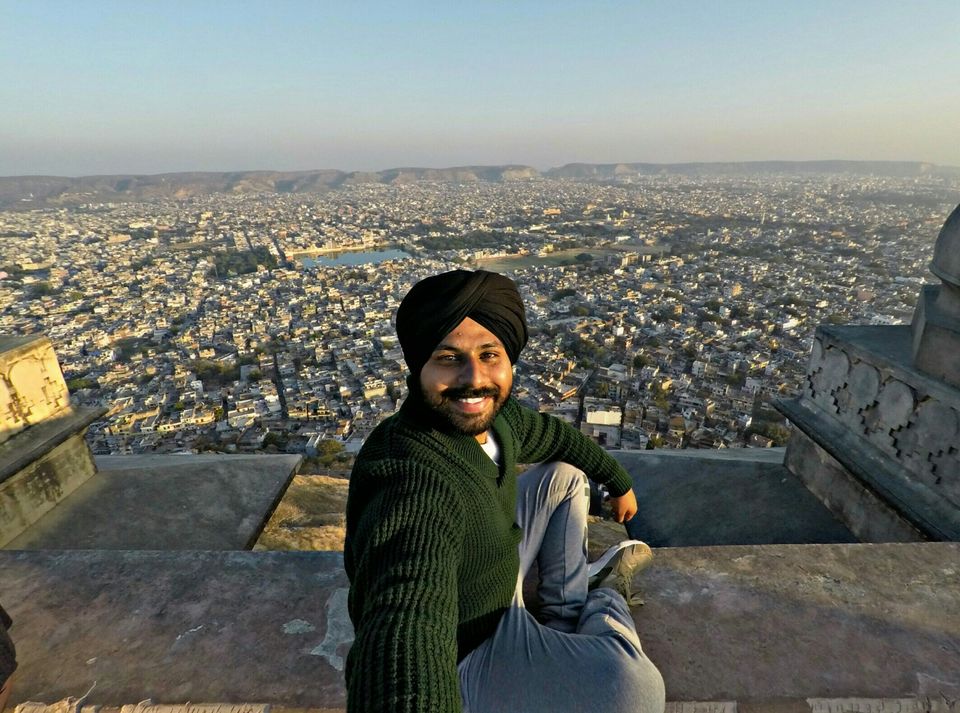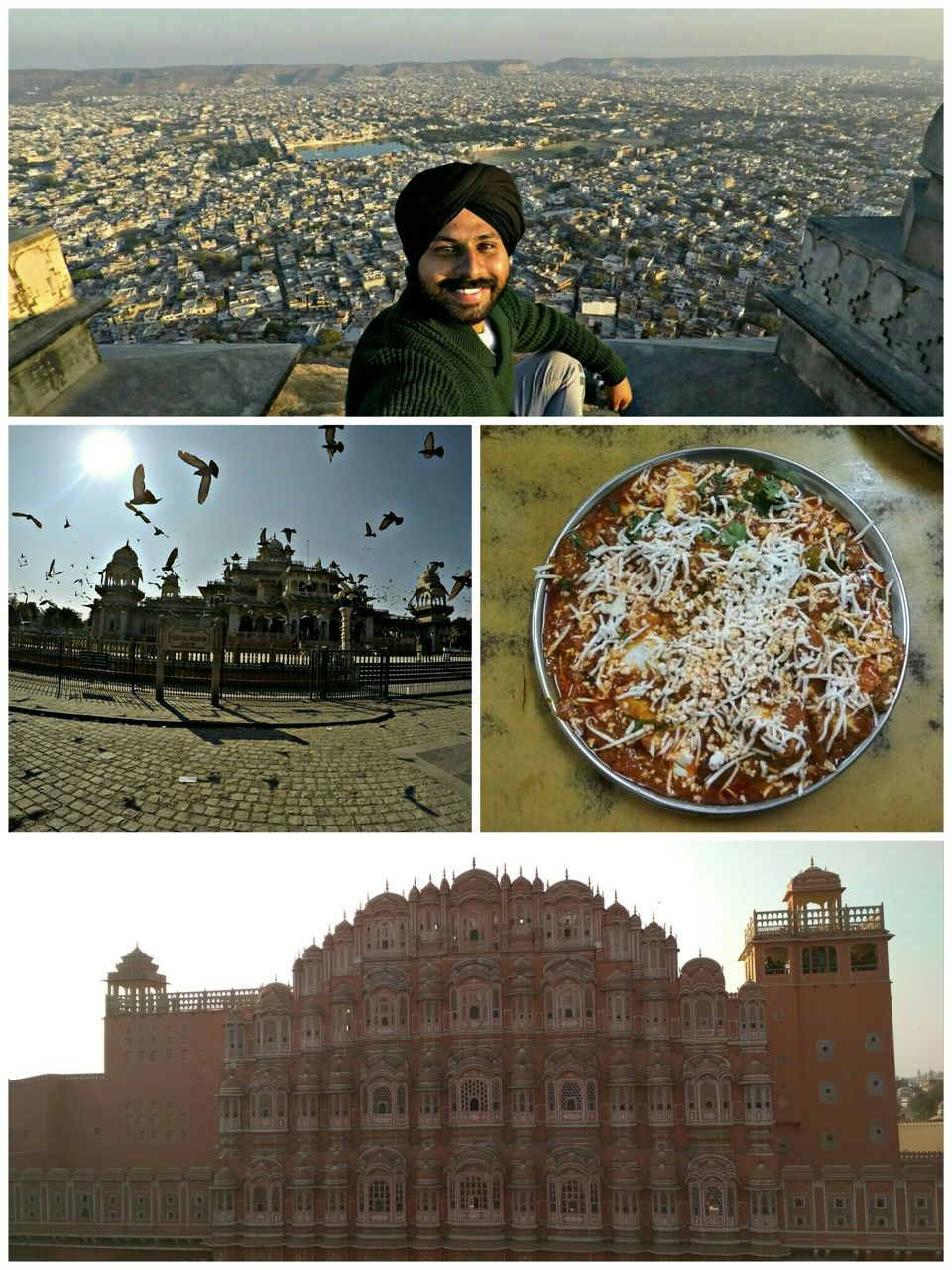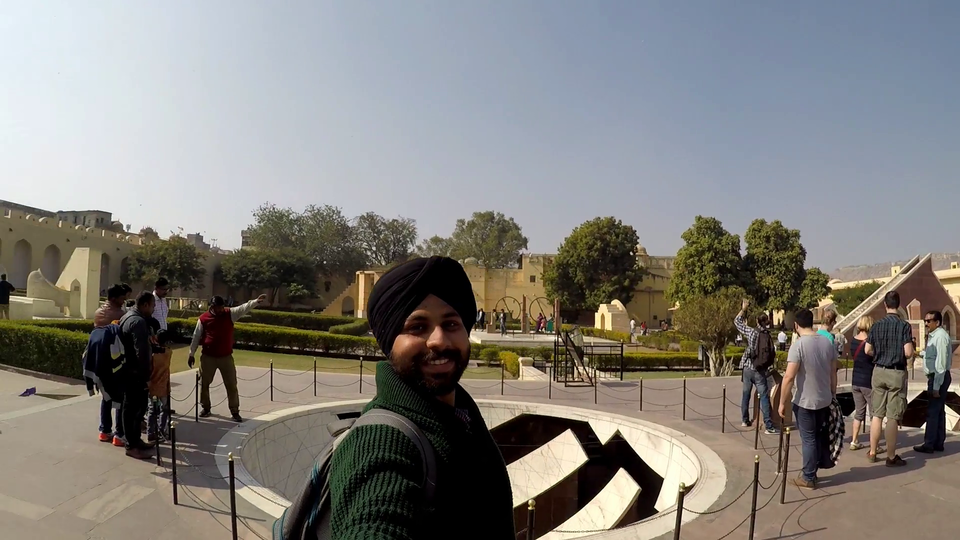 Till sunset I enjoyed and Hitchiked with Security guard while get down via short route. Around 9 I was at zostel and transfer my data(vlog files) in Hard disk from camera and took some rest . After having dinner nearby zostel I was ready to board on bus for Udaipur at sindhi camp bus stand.
Breakfast – 150/- at Zostel (buffet)
Uber bike to Lassi vala (320 No.) – 10/-
Uber bike to Albert Museum - 10/-
(from there walked 2.5 km to jantar-mantar)
City palace Ticket – 130/-
Uber bike to sindhi camp – 30/-
Lunch -150/- (Daal-baati churma) at sindhi camp
Nahrgarh fort – Entry by composite ticket
Uber Car charges – 400/- ( due to HILL charges)
Dinner – 100/- (SIMPLE RICE-DAAL)
Bus to Udaipur – VOLVO sleeper(885/-)
15 jan-2018
it was 6:30am in the morning when I Took OLA bike taxi from bus stand Udaipur to Zostel Udaipur and it costs 28/- .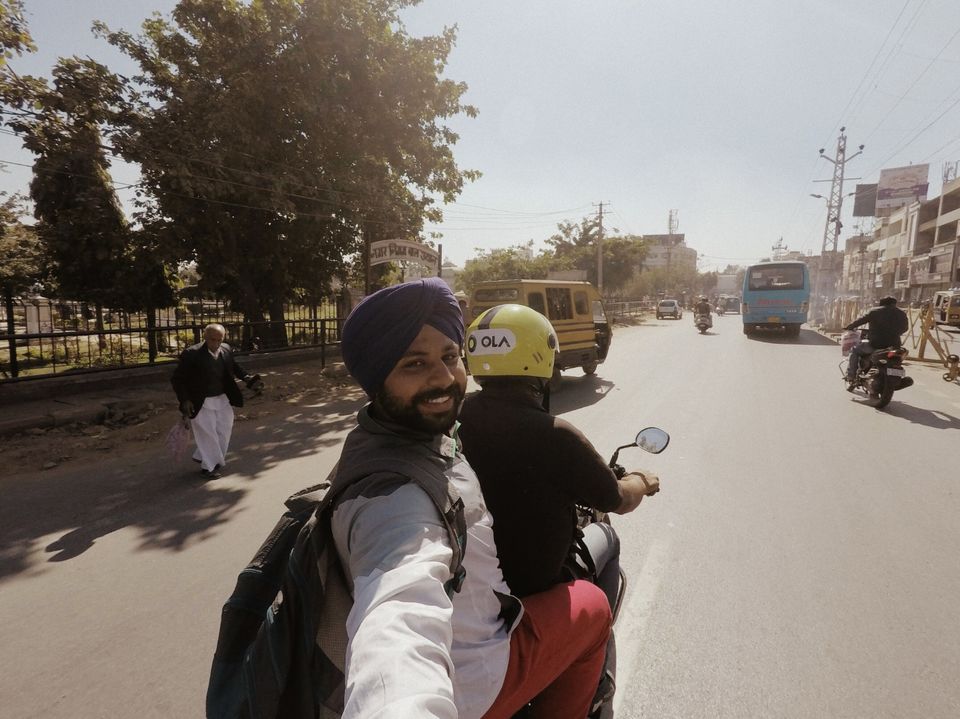 I stayed at common room there till 9am. Check-in time is 12pm but as I have Zostel Passport I checked in to my dorm around 9:15am. Post taking bath and breakfast, I was ready for wandering. From zostel I walked to City palace(2km) . Bought a ticket, start shoot vlog and explored it in an hour. Pichola lake is just next to city palace. By 5 min walk, I was at beautiful Lake with boats. Took boat and they drop me to jagmandir island(centre of lake). Had lunch at simple dhaba near city palace.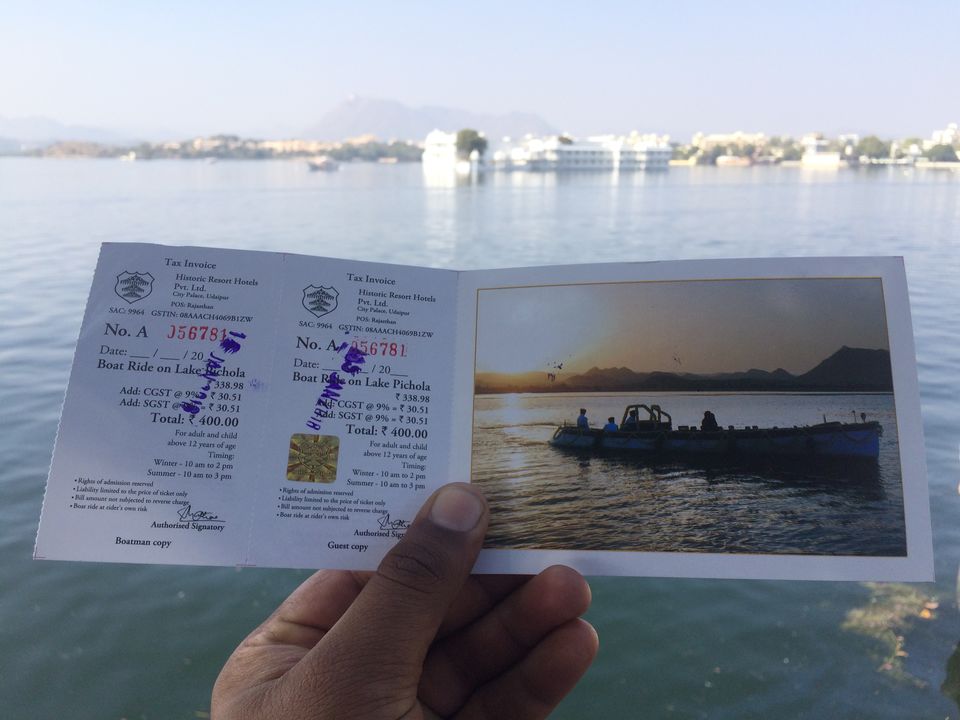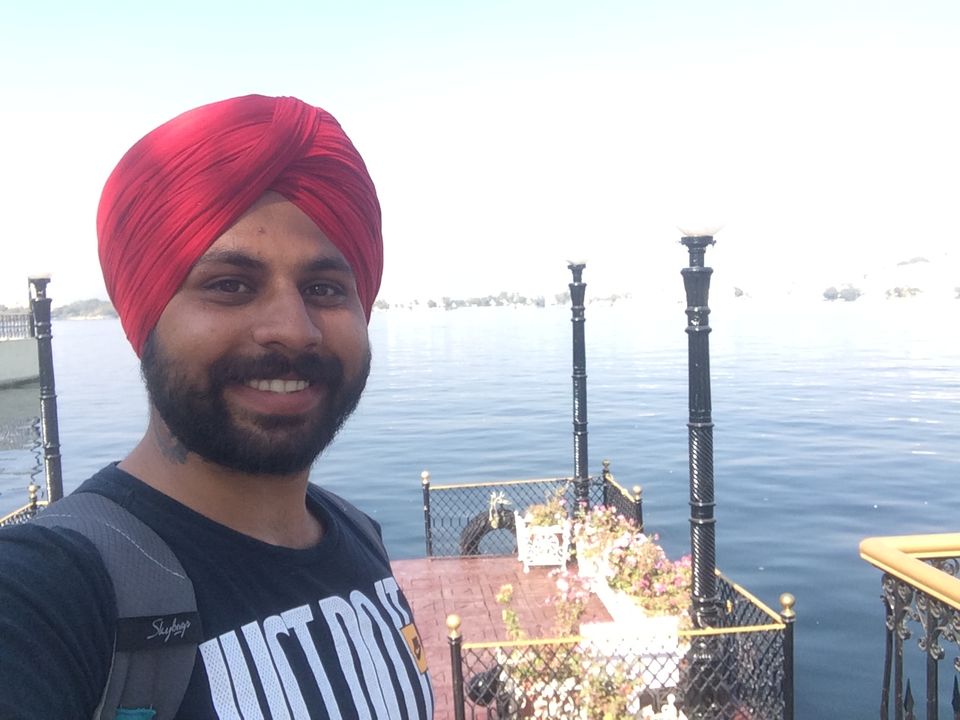 In the evening, went to BAGORE KI HAAVELI for Darohar- folk dance of rajasthan.(7pm to 8pm).
Had dinner at Lake view restaurant .
Zostel Rent - 400/-
Breakfast - 150/- ( buffet)
City palace Ticket – 300/-
Lake pichola – sightseeing FREE
Boat riding – 400/- include stay at JAGMANDIR ISLAND
Lunch – 150/-
Bagore ki Haveli( Darohar folk Dance) – 240/-( include camera fee 150/-)
Dinner – 100/- Thaali
* walked to all places here , did not hire any bike taxi.
16-jan-2018
Breakfast --- 150/- ( buffet at zostel) Paid by newly made friend in zostel
Fateh sagar lake – sightseeing FREE
Gulab bagh – Entry FREE
swami DAYANAND Museum - 10/- ticket ( worthvisit place for History lover)
Lunch -- 120/-
OLA Bike taxi to sajjangarh Ticket counter -65/-
Sajjangarh Fort Ticket - 60/-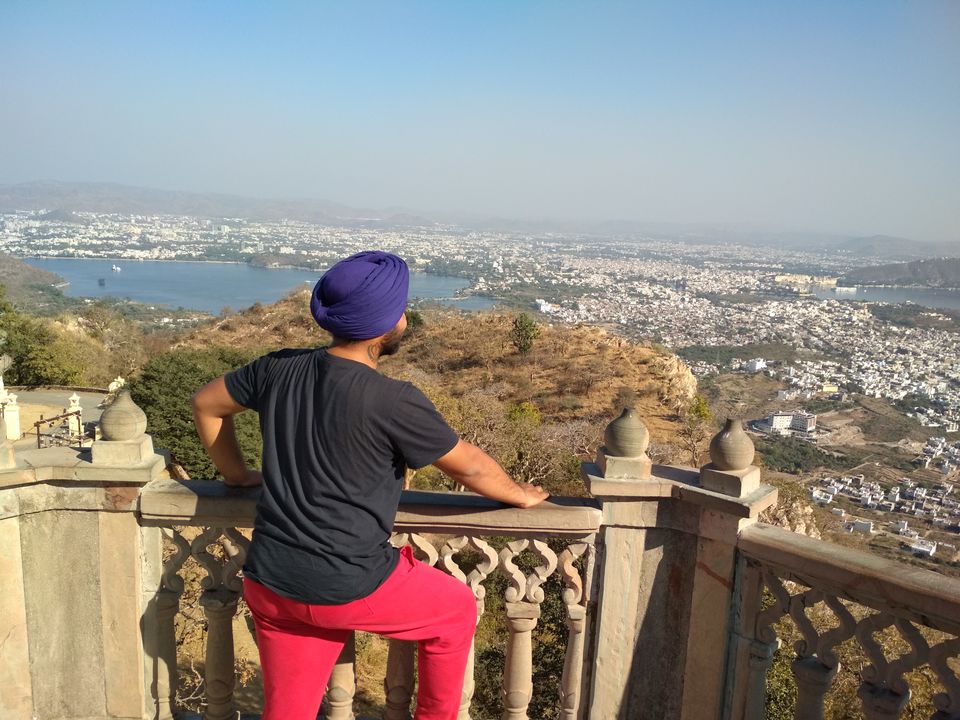 Taxi rent is 90/- for up & Down But I hitchiked with two-wheeler guy.
Dinner -- 90/-
OLA BIKE taxi to bus stand -- 30/-
Bus to Jaisalmer – 650/- (AC SLEEPER)
DEP. 8:30PM & arrived 8:30 AM at JAISALMER
17-jan-2018
it was 8:30am when I found myself at the jaisalmer. Bus drop me in front of NAGAR NIGAM OFFICE as I told them. A guy come to me and asked for zostel. I said yes, he pick me up nd drop to zostel. Actually this was a zostel's free pick-up service. Distance is 1 km from N.N.OFFICE to zostel. I checked in early (due to zostel passport which I bought for 500/- annual fee). Took bath and walked to Jaisalmer Fort road for breakfast. Had paratha's and chai there. Afterthat I head to Jaisalmer fort which is ASIA's one and only Living Fort. Entry is free but Museum ticket . I spent 3 hours there.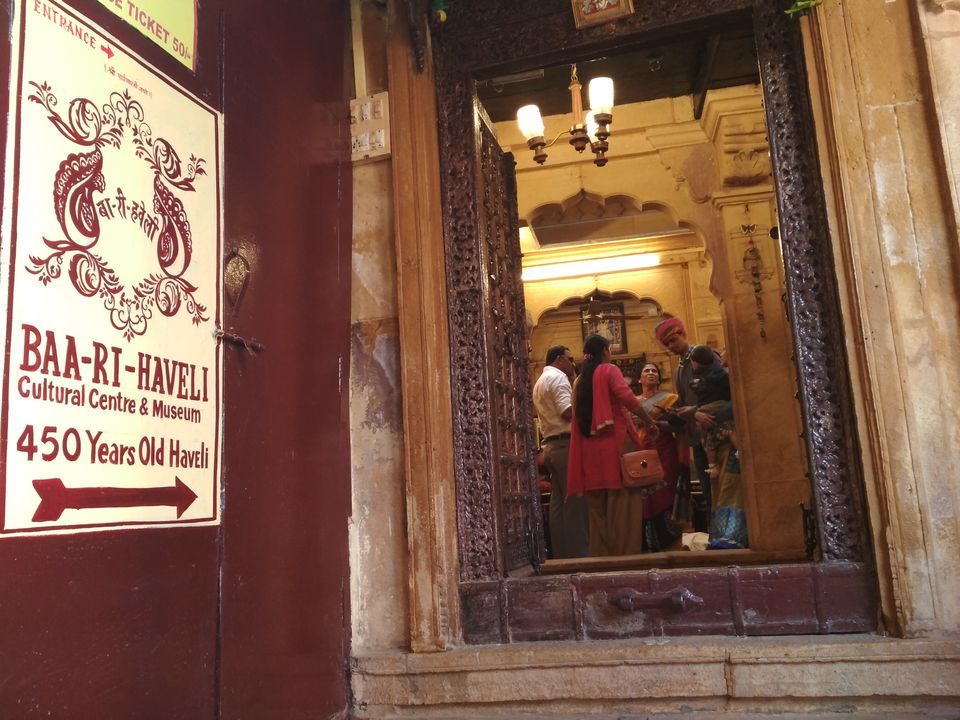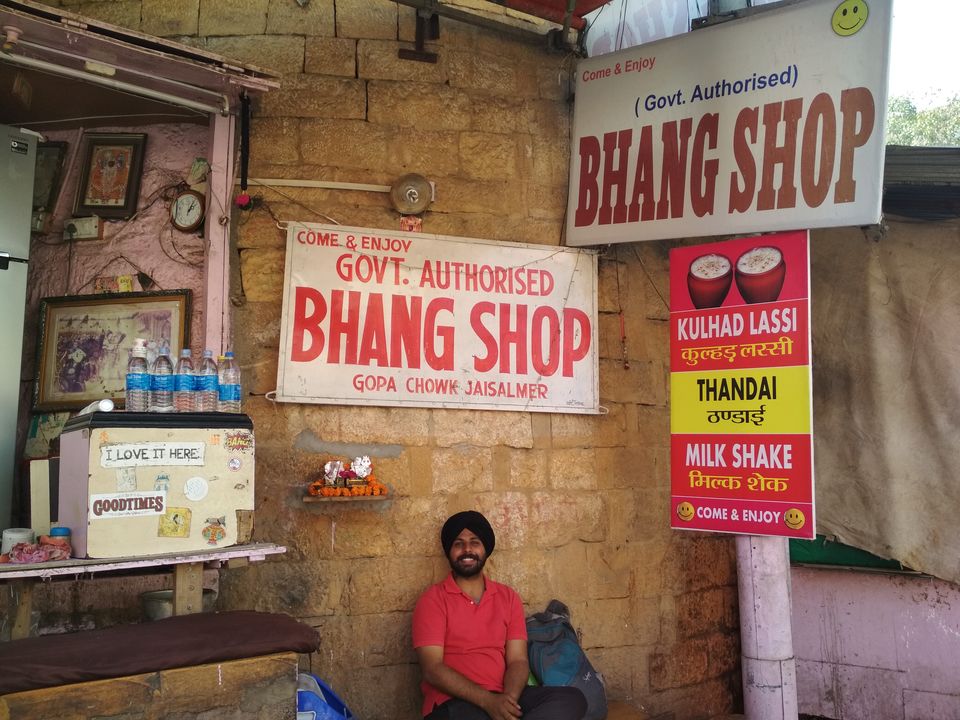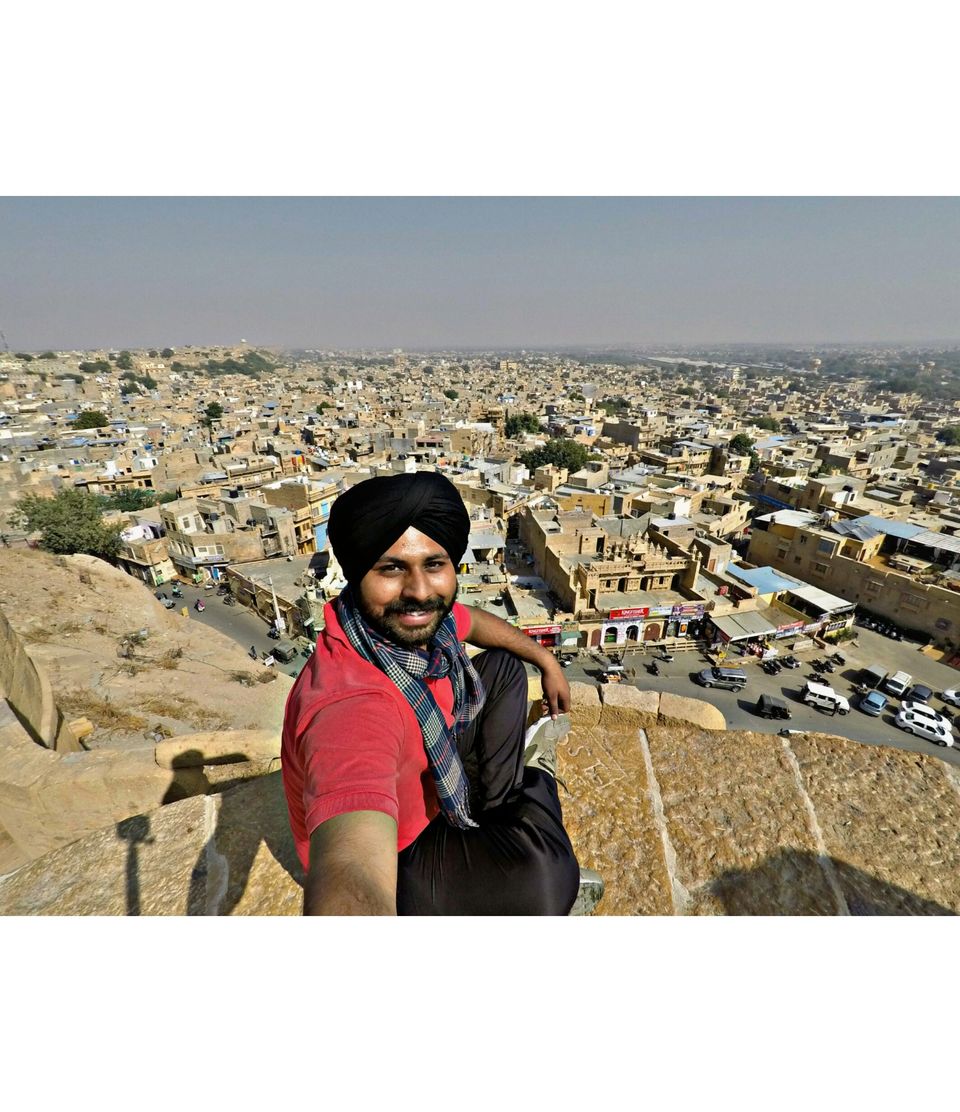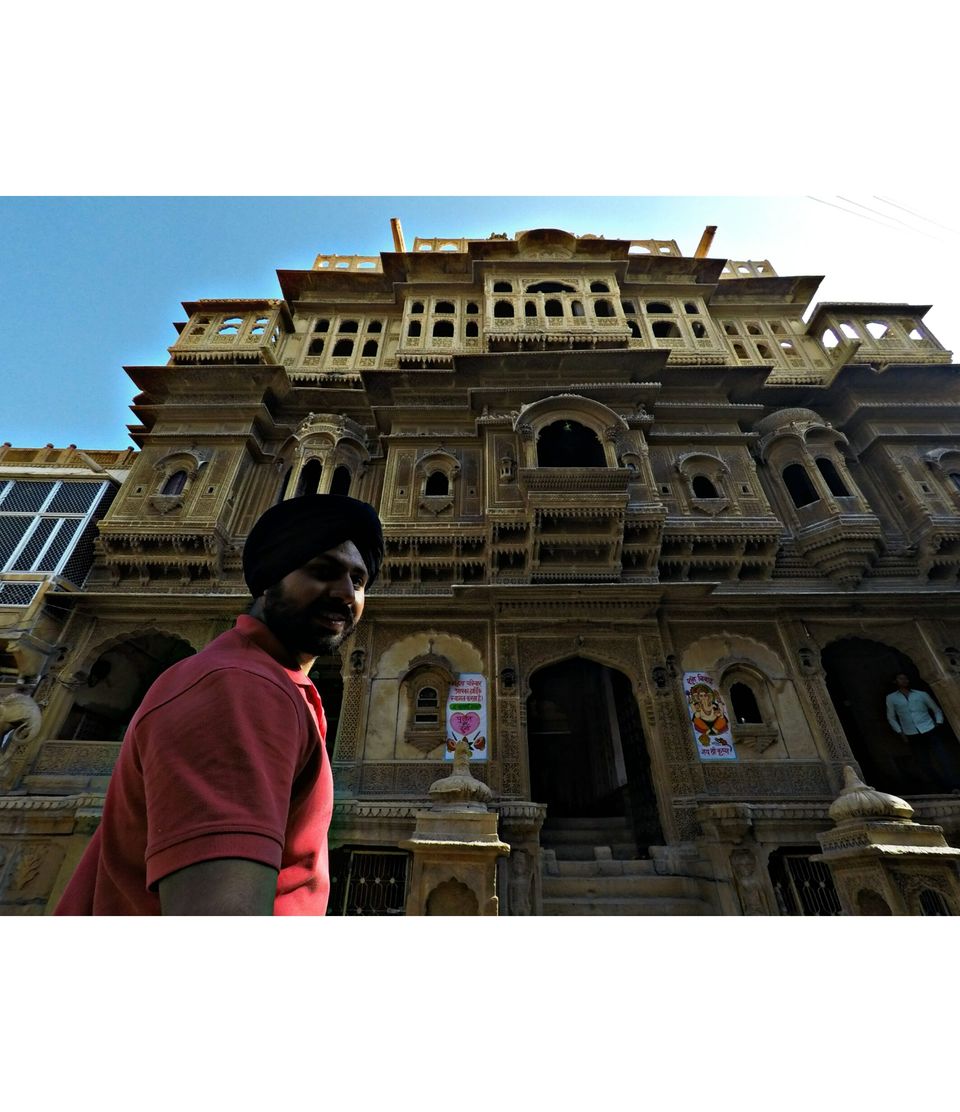 My lunch was simple: DAAL-PAKVAN, 3 Kachori's and Masala chai. For Dinner I chose DESERT BOY DHANI restaurant . it was Delicious Rajasthani THAALI which was more than one person.
I booked train for Bikaner same day . After dinner head to zostel, packed my backpack and rest till 11:20 pm . Around 11:30 they drop me(free) at railway station jaisalmer . Train was on the track exact 11:55pm.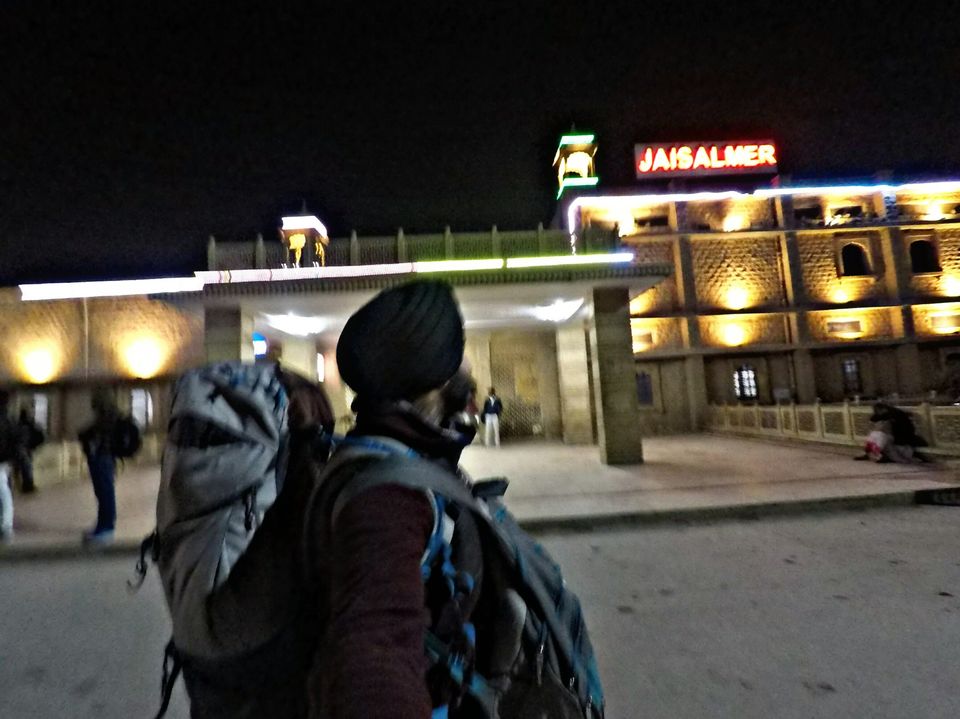 FREE pick up by Zostel jaisalmer
Zostel Rent - 400/-
Breakfast - 100/-
Jaisalmer Museum Ticket – 100/-
Baa-ri Haveli Ticket -- 50/-
Lunch – 150/-
Dinner – 350/- (
Train to Bikaner – 240/- sleeper class
Dep. 11:55pm & reached 6 am .
18 jan-2018
6am and I was at Bikaner railway station.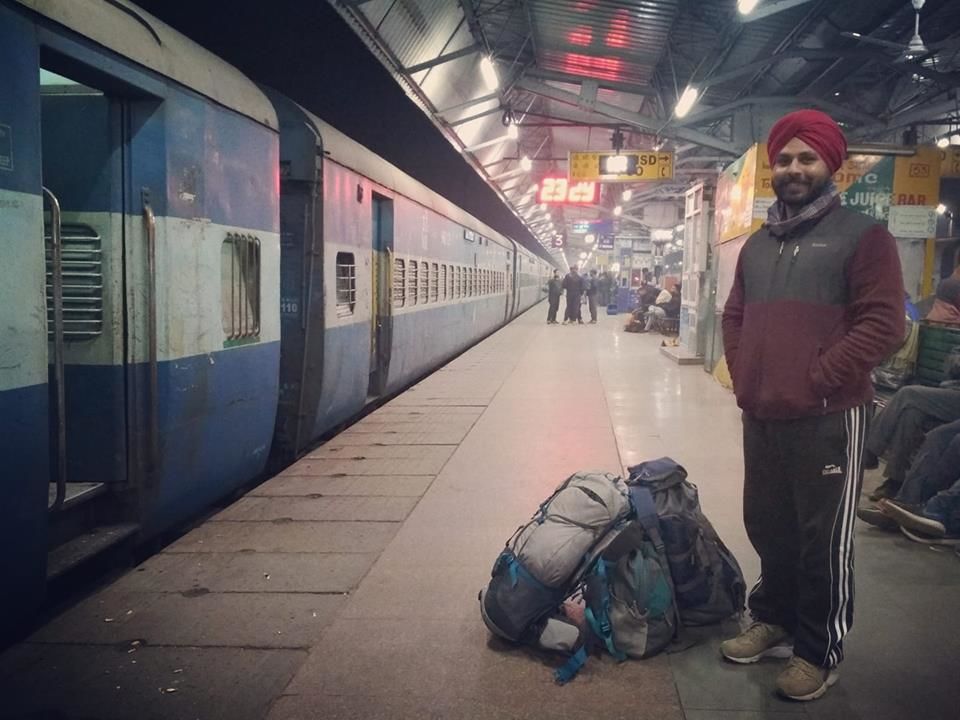 Fresh up and Had bread and Tea. Auto vala charged me 30/- to drop bus stand.
Took bus to sri ganganagar - 200/-
Dep. 6:30 am and reached 11:30 am. From there Took bus to Jalandhar – 245/-.
Had Lunch at ABOHAR city Bus stand while stay for 15 min.
Dep. 12pm & reached 7 pm at Home sweet Home.
( Bus Route from sri ganganagar- Abohar-Malot-Muktsar-Kotakpura-Moga-shahkot-jalandhar)
Total budget - 7000/-