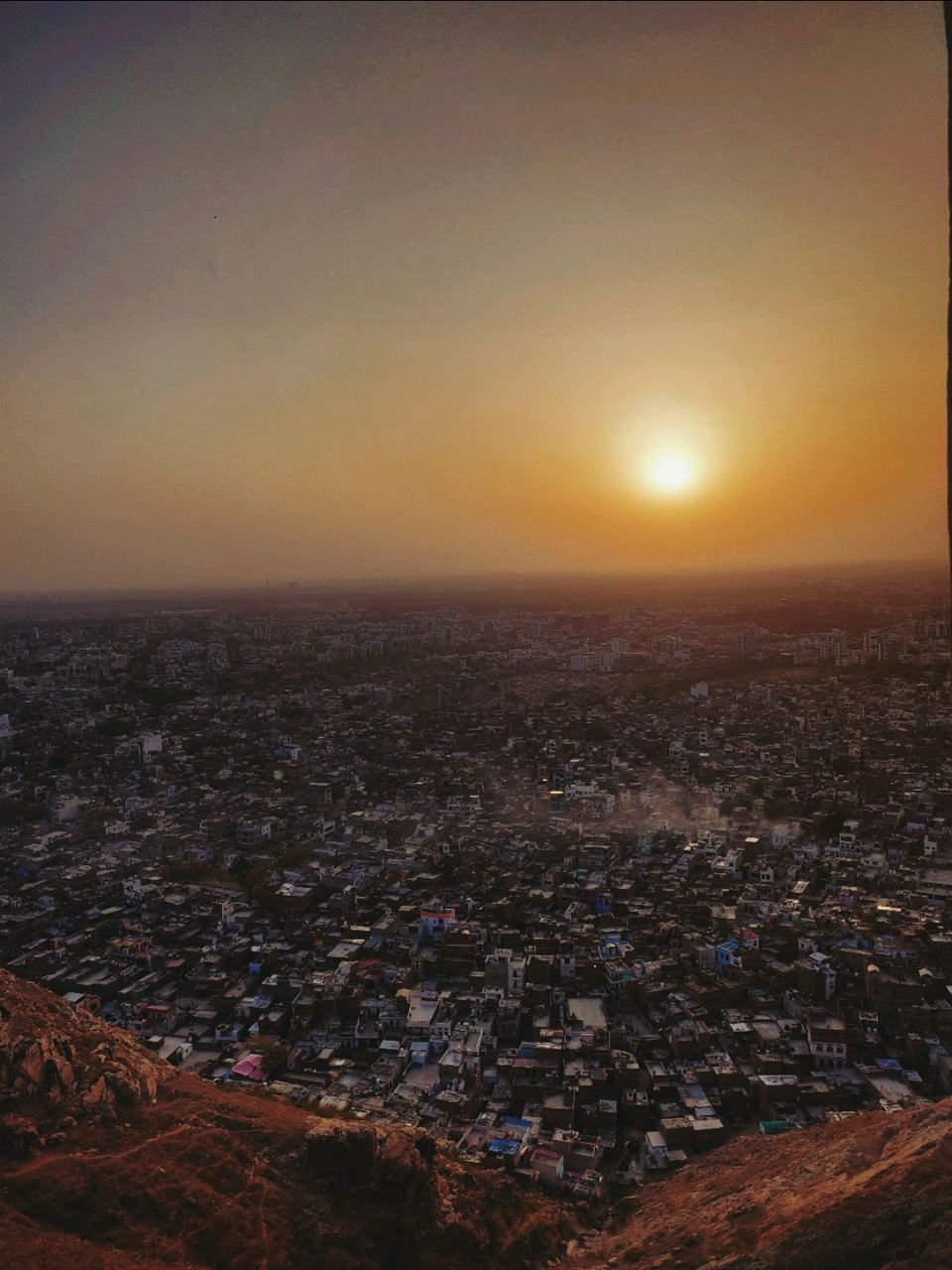 Rajasthan is known for its Rajasthani culture, food, tradition but basically for its colorful cities. So I decided to pick a color but it was hard to choose one. And I found a solution to that problem - "Tippy Tippy-Top, what color you want"? (remember this game? surely 90's kid would do). And Pink City it is - the capital of radiant Rajasthan. Jaipur is called the pink city because of the colours of ocher and pink buildings.
Jaipur, Jaisalmer, Jodhpur are the perfect weekend getaways if you reside in the nearby cities of Rajasthan. To get to Jaipur I took an express train from Ujjain which took 9 hours to reach. For weekend trips, overnight trains are the best. As I came out of the station, the rickshaw walas came rushing towards me. But in the new cities when I don't know the legitimate auto rickshaw fare I choose Ola/Uber. But to save money on travelling within the city rent a bike. My friend and I rented an Activa from Royal Brothers stationed near the railway station. So we took our bike from there and headed towards our hotel.
Jaipur is known for its monuments painted in pink, the forts in the outskirt of the city and the shopping markets. We had two only 2 days and a lot to do on our list.
We decided to devote our first day to forts. So we went straight to Rawat Misthan for breakfast, we had pyaz ki kachori, Mirchi Wada, and lassi. And then we left for Amber Fort, which was 15 km from there. Most of the forts of Rajasthan has been used for shooting movie scenes and one of them is Amber Fort.
1. The song 'Mohe rang do laal' of the movie 'Bajirao Mastani'.
2. A scene of 'Khoobsurat' movie where Sonam and Fawad go to meet Maharaja of Suraj Garh Palace.
3. Sheeshmahal at Amber fort was used to shoot the song 'Pyar Kiya To Darna Kya'.
4. And how can I forget the movie 'Jodha Akbar'.
These are the few which I remembered and spotted but there may be other movies/songs which have been shot there. Amber fort is a beautiful fort made of sandstone and marble. It consisted of several courtyards, palace, gardens, and halls. It also has an open-air passage that connects it to Jaigarh Fort. To visit the Amber palace you need to buy a ticket of Rs.100(Indian) or Rs. 550(Foreigner). It almost took 3-4 hour to explore the whole fort.
We came back to the city to have lunch so we ordered pav bhaji from Pandit's and had lassi at the famous joint of 'Lassiwala'. Around 4 pm we headed towards Nahargarh Fort. Always visit Nahargarh Fort in the evening to witness the mesmerizing sunset from the fort. It is another popular fort of Jaipur standing on the edge of Aravalli hills. To explore the fort you need to buy a ticket of Rs. 50 but if you want to see the wax museum and Sheeshmahal then you need to pay some extra amount.
The fort was commissioned by Maharaja Sawai Jai Singh II but it is believed that this fort was cursed by the Rathore prince named Nahar Singh.
Many songs have also been shot at Nahargarh Fort like,
1. The fort scene in the movie 'Rang de Basanti" was shot at Nahargarh Fort and the popular song 'Masti ki Pathshala'. (go watch it again ;)
2. Some part of the song 'Gulabi' from the movie "Sudhh Desi Romance" was shot here.
From the terrace of the fort, the whole city of Jaipur can be seen. And this scene looks more beautiful in the evening when the whole city shines. The view from the fort is spellbinding. Nahargarh Fort is smaller than the Amber fort so it took 1-2 hr to explore the whole fort and then we went to the sunset point.
The best thing I liked about Jaipur is that they strictly follow their traffic rules. The helmet is compulsory not only for the driver but also for the one who is sitting behind. Even I noticed ladies with a long veil inside the helmet and also the aged ladies wearing the helmet.
Local markets usually start closing around 9 pm. So as soon as we returned from Nahargarh fort we went to Chandpole and Bapu Bazaar for shopping. These bazaars are popular for Saari, Rajasthani dresses, dupattas, Rajasthani footwear (mojdi), bangles, oxidized jewellery, decorative items, etc. We did most of our shopping at the closing time so we bargained a lot. We bought so many things at a cheaper rate. For dinner, we went to Sethi Bar-be-que to have chicken tikka and paneer tikka. This place is famous among non-vegetarians.
Still, one of the forts was left to explore: Jaigargh Fort. We left early in the morning to escape the scorching heat. On our way, we first halted at Jal Mahal and then went to the fort. Jaigarh Fort is also called the Cheel ka Teela (Hill of Eagles), it overlooks the Amer Fort and Maota lake. The fort was built by Jai Singh II to protect the Amber Fort.
It hardly takes 1-2 hours to roam the fort as there is not much to see at this fort. One can clearly see the Amber Fort from the top of the Jaigarh Fort. This fort was a center of artillery production for the Rajputs and the world's biggest cannon: Jaivan cannon is kept at Jaigarh Fort. Kareena Kapoor and Akshay Kumar starring movie 'Ajnabee' and fight scene of Humraaz movie were shot at this fort.
In the noon we moved towards City Palace and Hawa Mahal. Hawa Mahal is also called 'Palace of Winds', it is a beautiful palace made of red and pink sandstone. I heard a guide saying that it has more than 900 jharokas (small windows). The original intent of making these many windows was to allow royal ladies to observe everyday life and festivals celebrated in the street below without being seen since they had to obey the strict rules of 'purdah' which forbade them from appearing in the public without face coverings. Mahal looks more beautiful and alluring from outside than from inside. But it's airy from inside as its name says 'Hawa Mahal'.
The Tattoo Cafe gives you a clear view of Hawa Mahal, we sat there for evening snacks and also to see the gleaming Hawa Mahal. The wind palace was sparkling the light and power it beholds.
The city looks more gleaming and pretty at night. After the shops are closed, you can just roam around the city to witness the charm of Jaipur. After shopping at Tripolia Bazaar we went to Laxmi Mishtan Bandar for dinner to have Rajasthani Thali. And we got Ghewar and Pyaz ki kachori packed for yourself to eat on the train.
Two days are not enough to explore Jaipur, a lot of places like Albert Hall Museum, Patrika Gate, Kanak Vrindavan, Panna Meena ka Kund, etc were left to visit. But Jaipur was so welcoming that I am gonna visit Jaipur again.