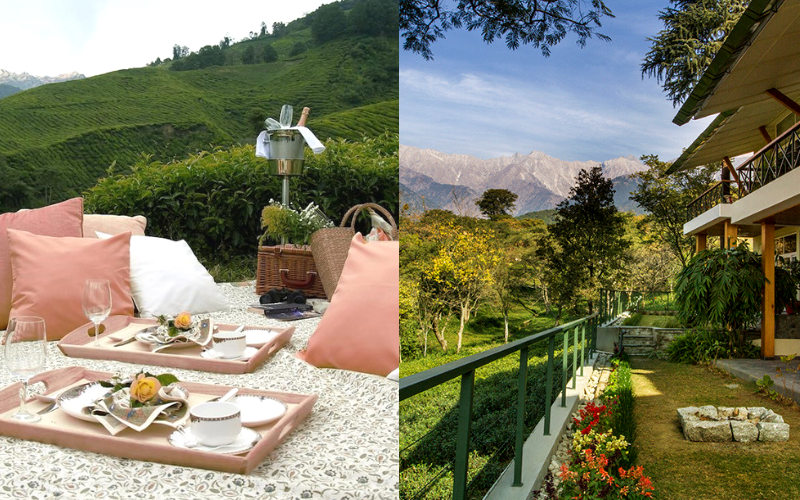 Wrap around a warm fuzzy shawl and watch over a vintage British veranda, marvel at the mist playing hide and seek in the orchards while sipping on freshly brewed hot chai, surrounded by sprawling tea gardens in the front and snow-clad mountains behind.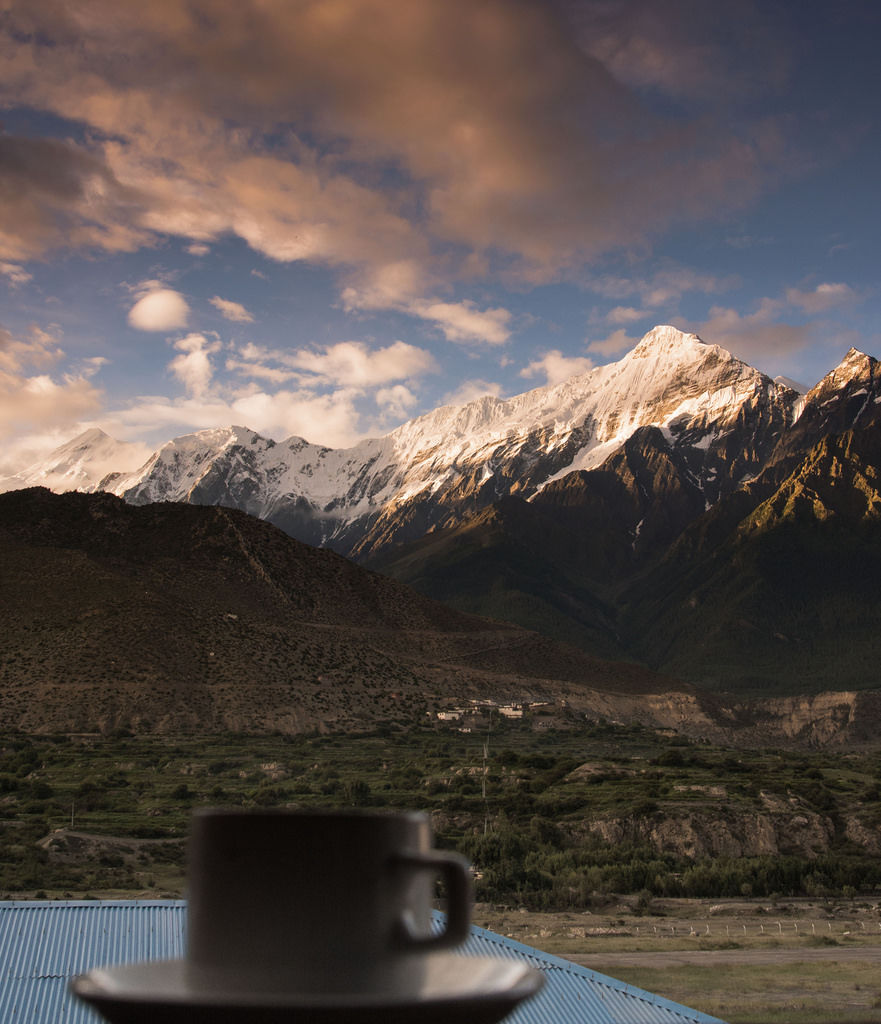 Here's a list of stunning tea-garden resorts that are the epitome of tea-tourism and perfect for a relaxing weekend-getaway.
1. Fagu Tea Estate: Fagu bungalow or The Reserve.
Lower Fagu is a tea garden located in the Kalimpong district of West Bengal, India.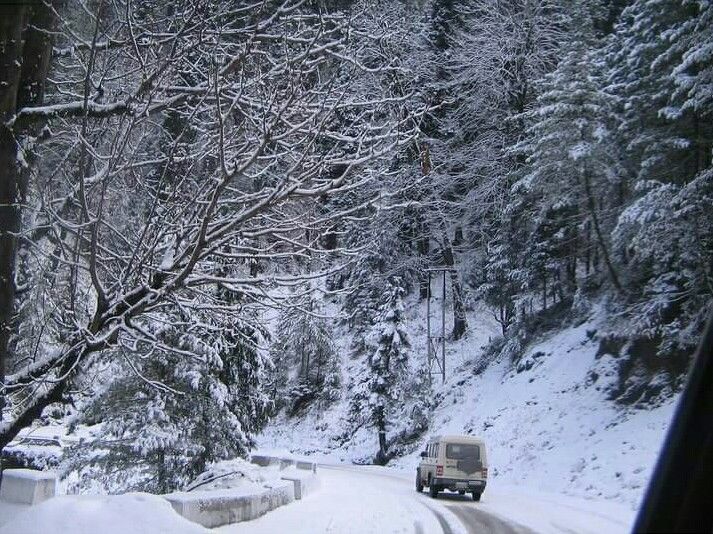 The Reserve is a hundred-year-old British tea bungalow located on a hilltop surrounded by endless miles of tea gardens with breathtaking views of mountains.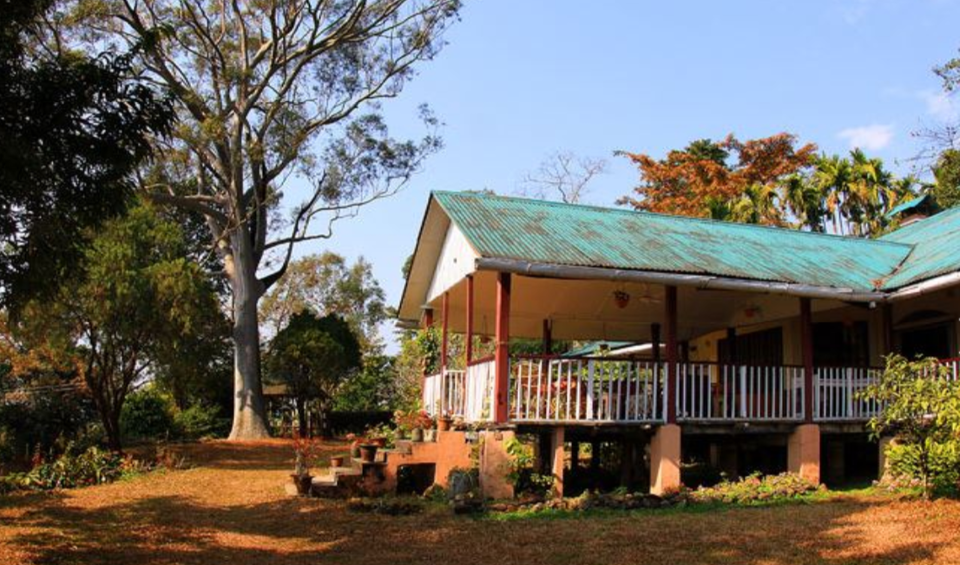 As you step into the 19th century colonial Tea Bungalow with elaborate period furniture, fireplaces, sloping verandahs looking out to the majestic mountain ranges and the and the endless acres of tea plantations, you are transported back into an unforgettable era.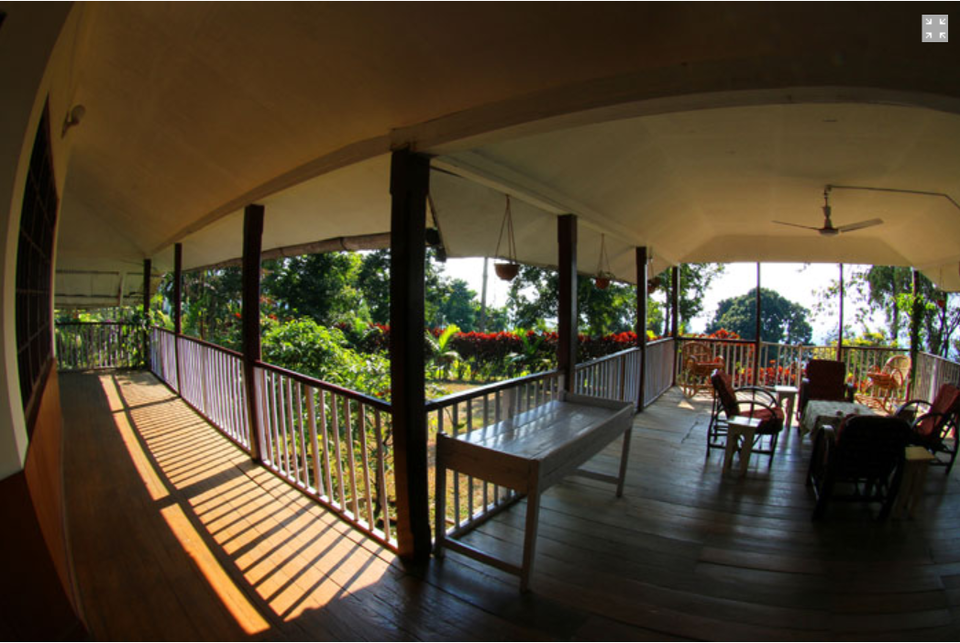 Where: Lower Fagu Tea Garden, Fagu, West Bengal (75 km from Siliguri and 20 kilometers from Malbazar near Gorumara National Park.)
Rooms:
The Bungalow has three luxurious bedrooms with attached baths.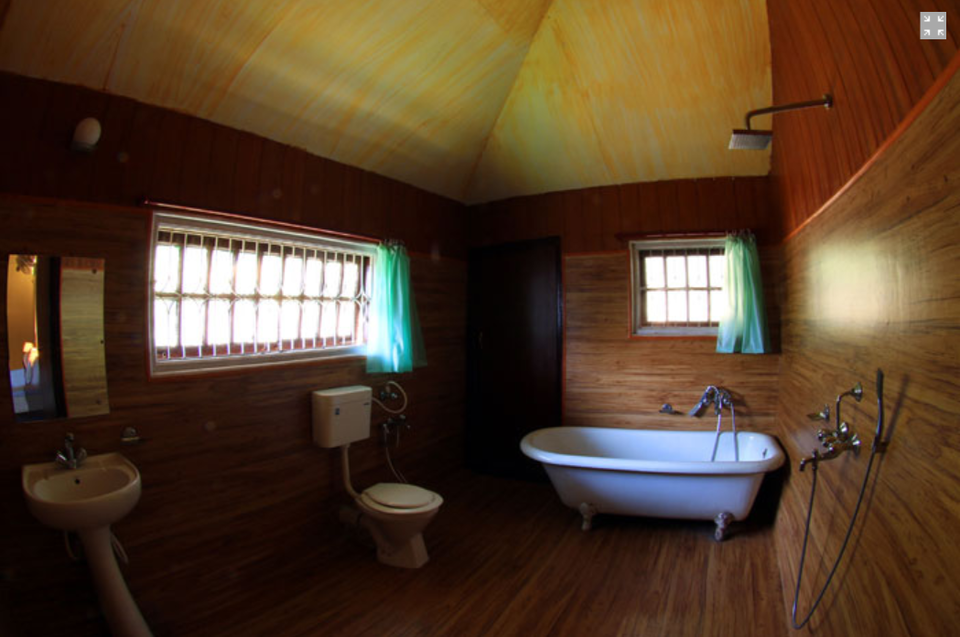 The windows of the bungalow overlook the splendid sights of deep gorges and tea gardens. It is decked with classical furniture and every room has a fireplace.
Food:
The resort is equipped with a kitchen, which is supplied with garden fresh organic food. There is also a separate dining room and a spacious terrace in the bungalow. Home cooked food is offered depending on the guests' request.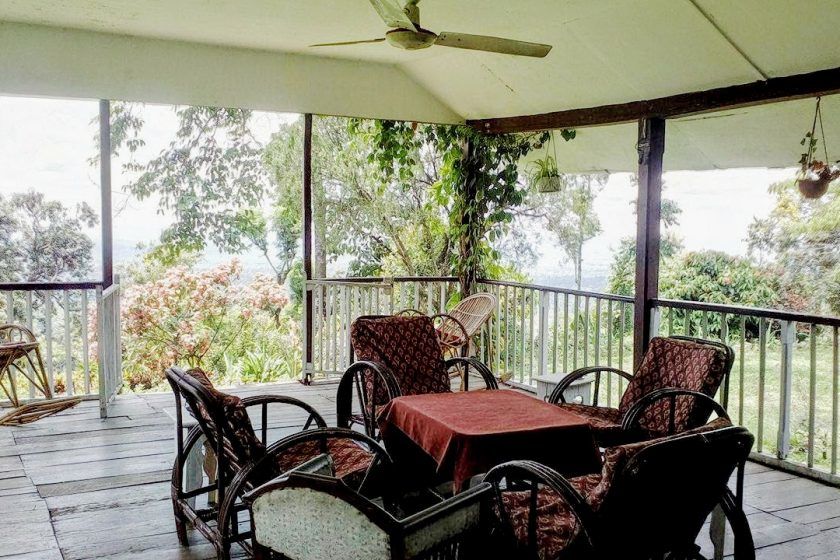 Things To Do:
1.) The major attraction of Lower Fagu are the tea Garden. The green foothills around Fagu are really breathtaking. Appreciate the beauty of nature by planning a long drawn out walk and picnic by the riverside with the staff's aid.
2.) Enjoy like the folks of yesteryear with high tea, snacks, barbecues in the open and time-travel in the historic toy train.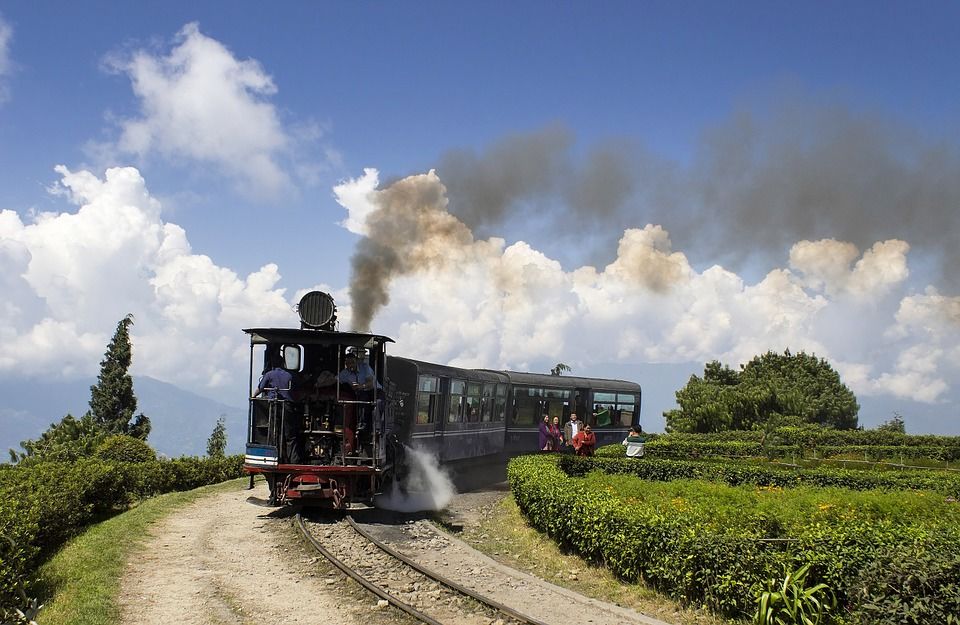 3.) Explore the nearby famous tourist attractions like Lava, Kalimpong or the Gorumara National Park. There is an idyllic spot known as Fafar Kheti which is famous for its gorgeous waterfall, lush greenery, the Chel River, spectacular birds and far-off village view making it one of the most sought after spots of the Fagu Tea Estate.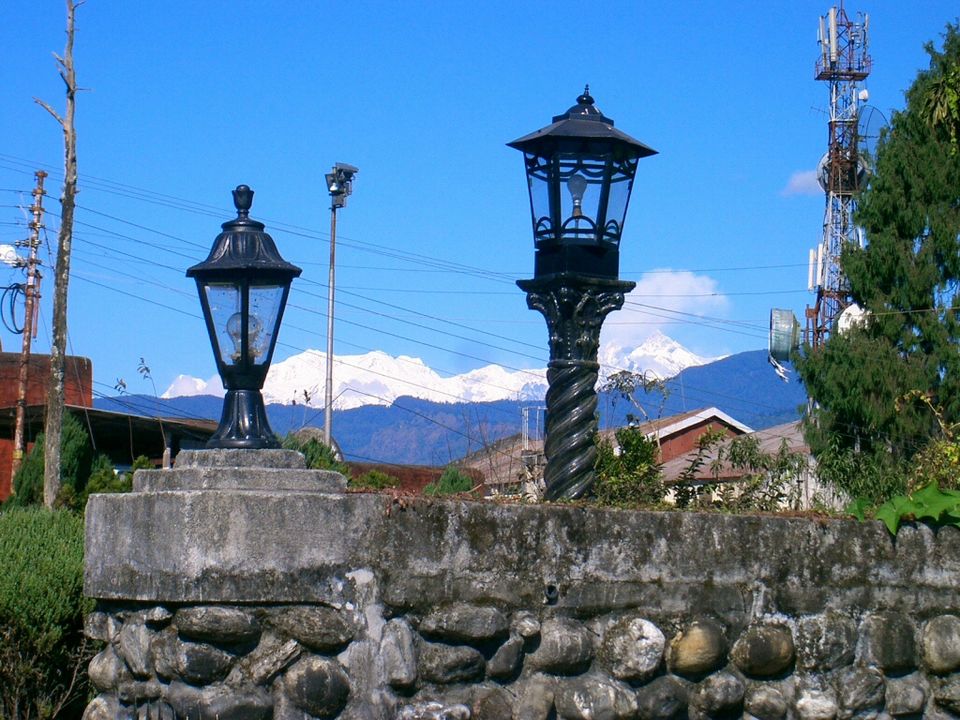 4.) You can also just opt for a guided tour into the tea estate, where you can witness the entire process of tea manufacturing which ends with a tea tasting session.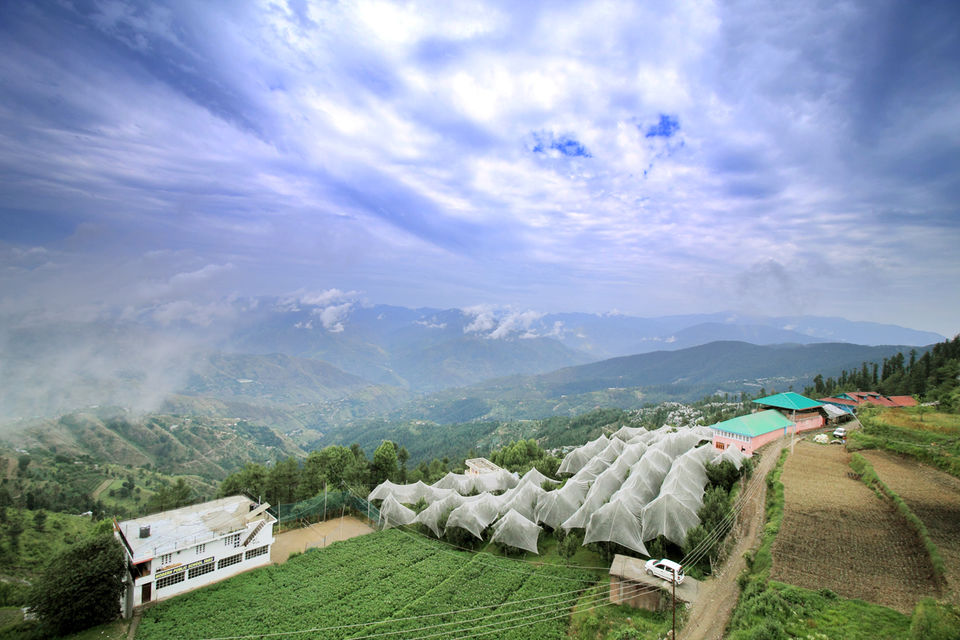 Cost: INR 3,200 onwards. This includes three meals, breakfast lunch and dinner.
You can book or check out the details here.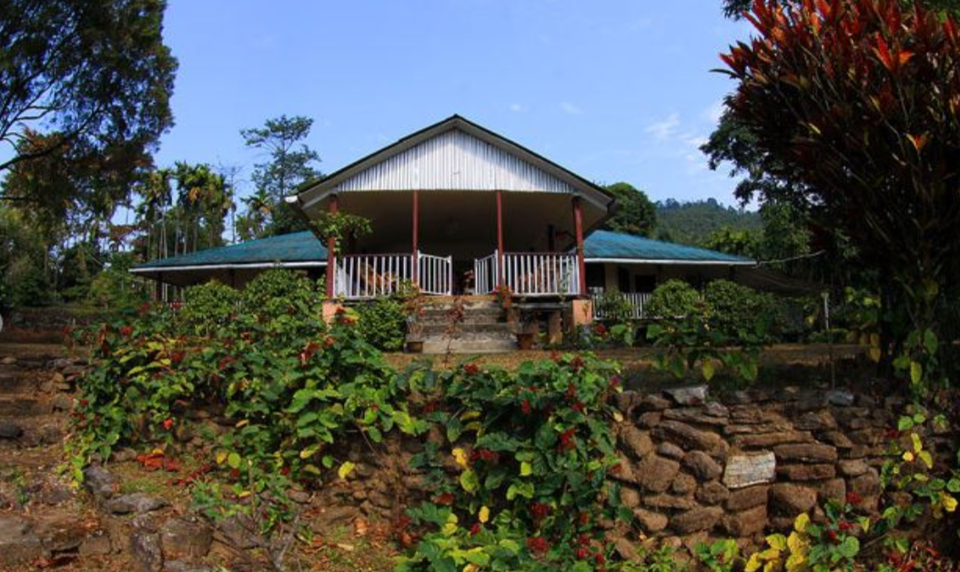 2. Singtom Tea Estate and Resort
Wake up to the view of the snow-caped Kanchenjunga standing tall with 50 other Himalayan peaks and the drifting aroma of freshly made tea at Singtom Tea Estate & Resort.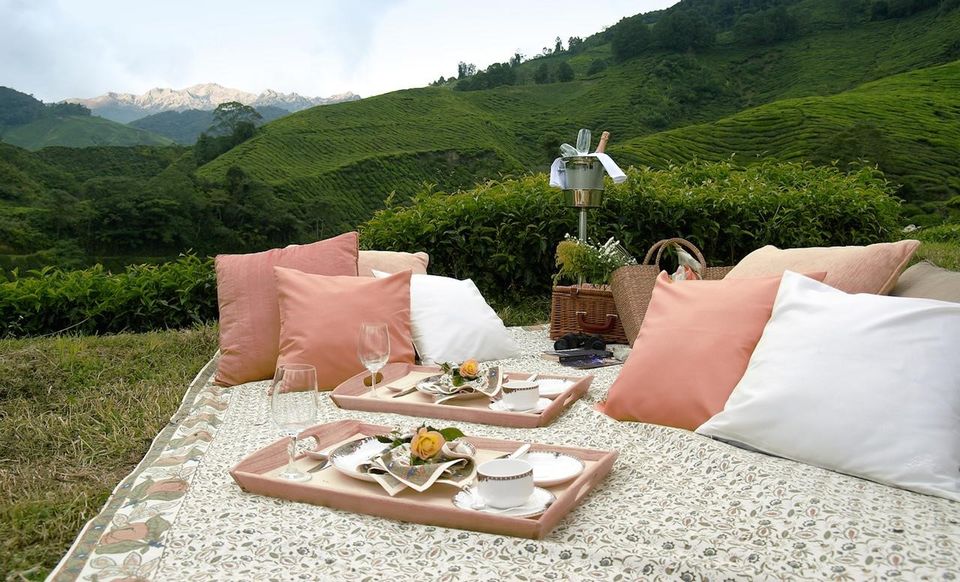 Built in 1862, this is probably India's oldest tea estate-resort. Walk all day and explore through 1,600 acres of tea estate, and then return to the warmth and luxury of the comfy suites at night.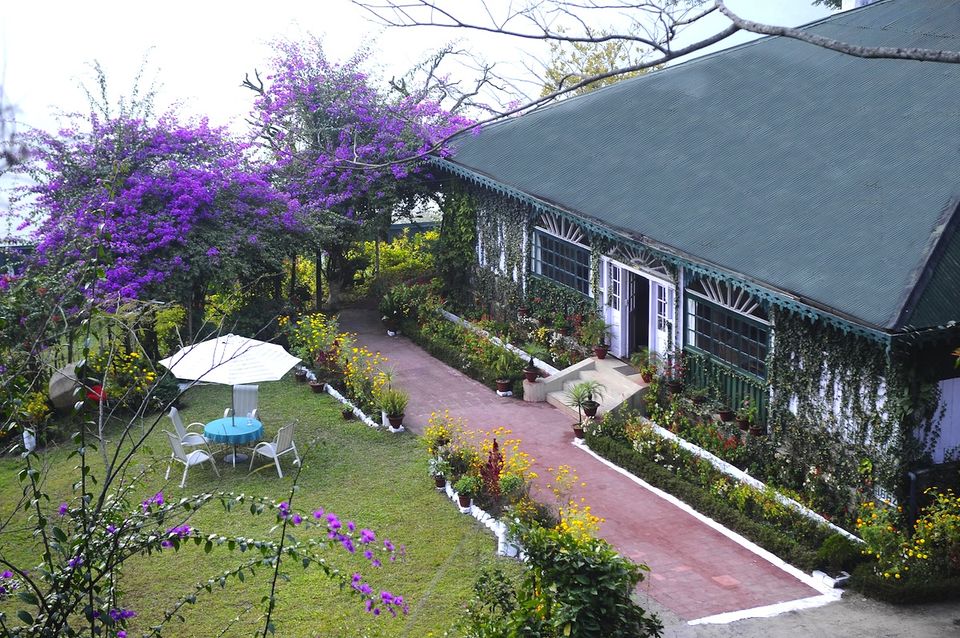 Rooms:
They have two types of rooms: Suites with cozy setting with a medieval fireplace, high ceilings and Victorian architecture and suites with a breath-taking mountain view and 160-year old fireplaces.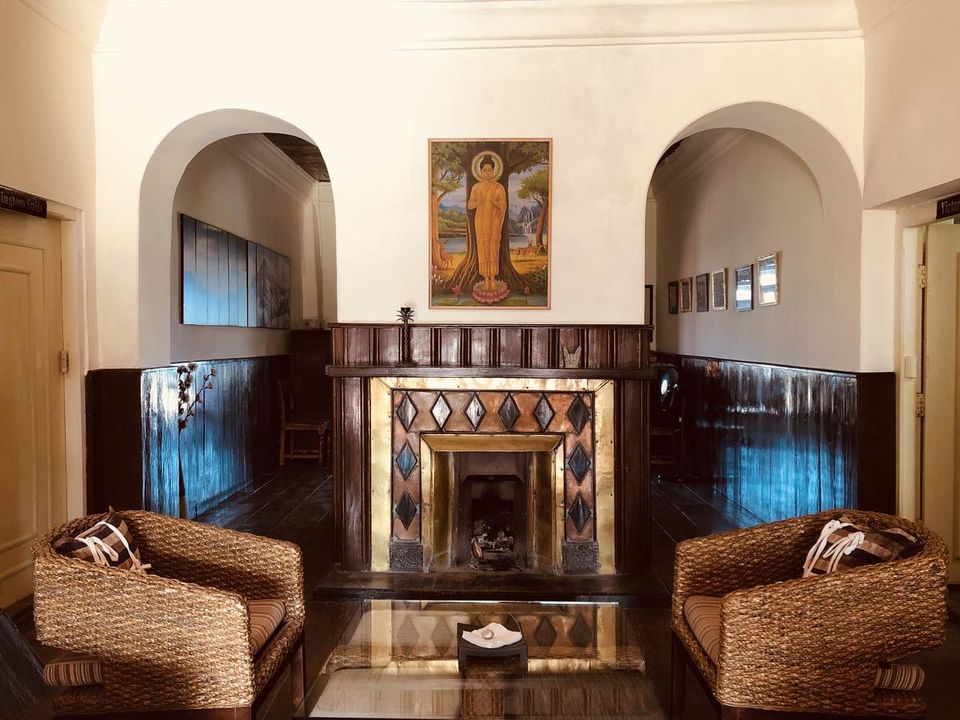 Food: The in-house restaurant serves vegetarian Indian, Chinese and continental delicacies.
Where: This resort is 12 km from the Tiger Hill. It is 5 km from Darjeeling Bus Station, 9 km from Darjeeling Railway Station.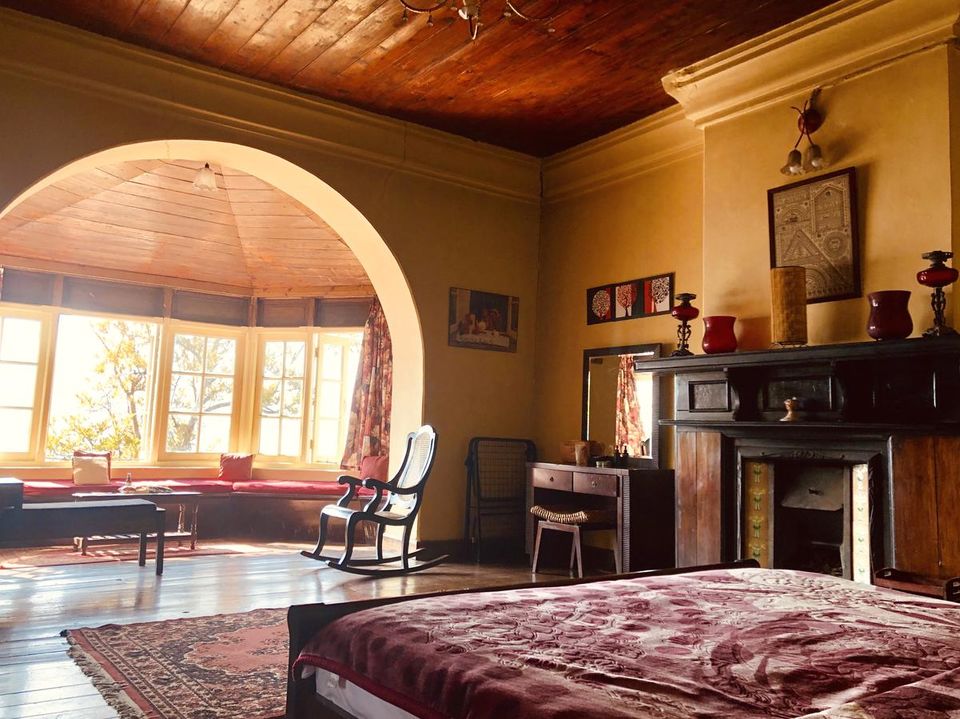 Things To Do:
1.) Try the local sight-seeing tours where you can see more than 60 Himalayan peaks, the undulating hills of Nepal, the whole of Darjeeling town, vast valleys, several tea factories, waterfalls, and a variety of flora and fauna from this spot.
2.) Plan picnic lunches at the charming beach of Triveni, a confluence point of two holy rivers and the border between West Bengal and Sikkim.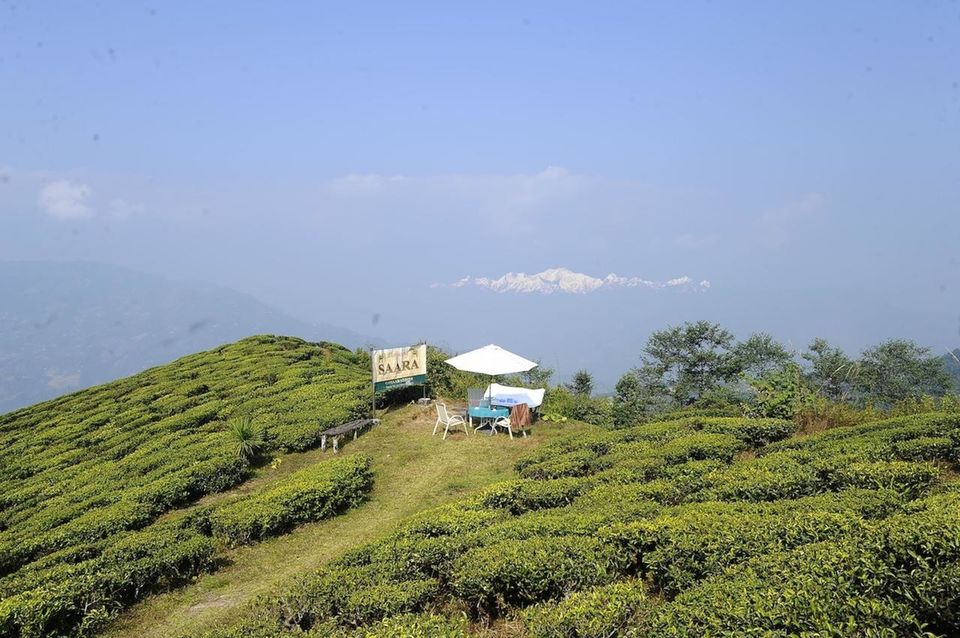 3.) Enjoy in-house activities in the resort and its surroundings, like trekking, hiking, badminton or board games (Monopoly is an in-house favorite, along with Scotland Yard).
4.) Go on a tea-factory tour where you get to see how tea is withered, rolled, steamed, fermented, dried and sorted or learn how to taste the tea, and how to differentiate between different types of teas.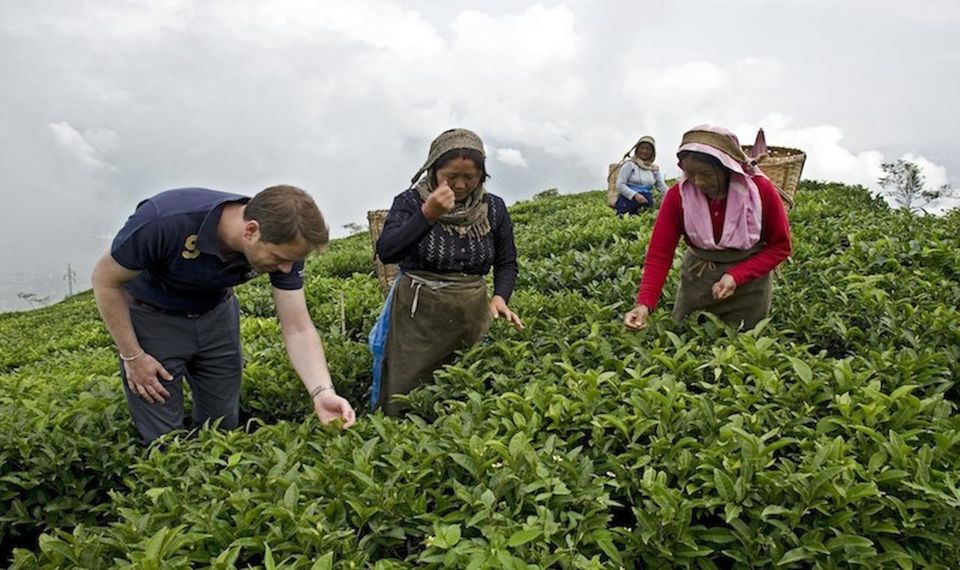 Cost: Tariff starts at 6000 INR. Their price includes accommodation, taxes, Wi-Fi, tea from their premium tea menu and snacks.
You can book here.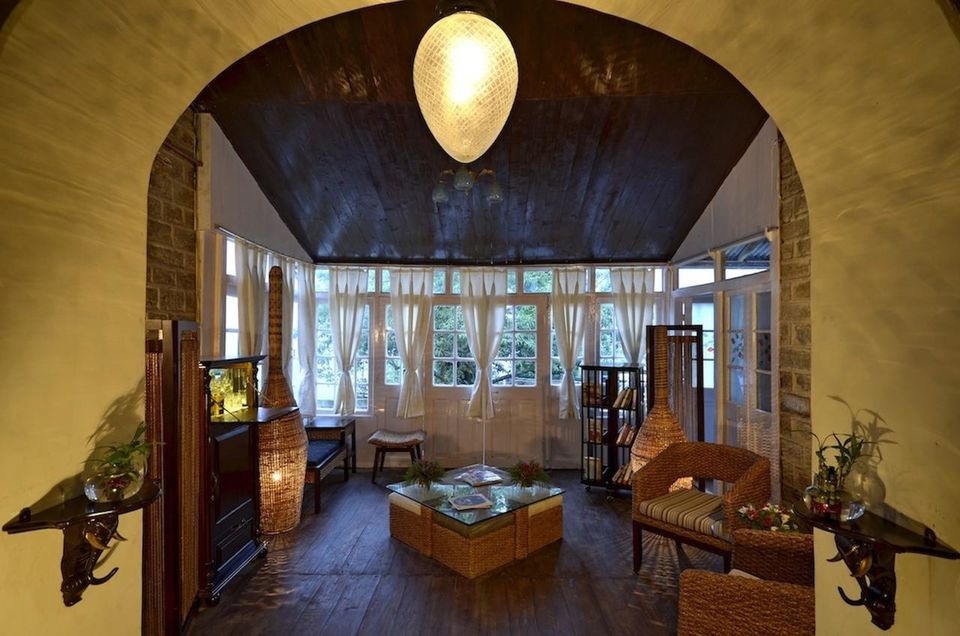 3. Bundla Tea Estate: Norwood Green
The first commercial tea plantation was done in Palampur when the superintendent of the botanical tea gardens realized that the slopes of the Dhauladhar range are ideal for tea cultivation. The seeds that were planted here were brought from China.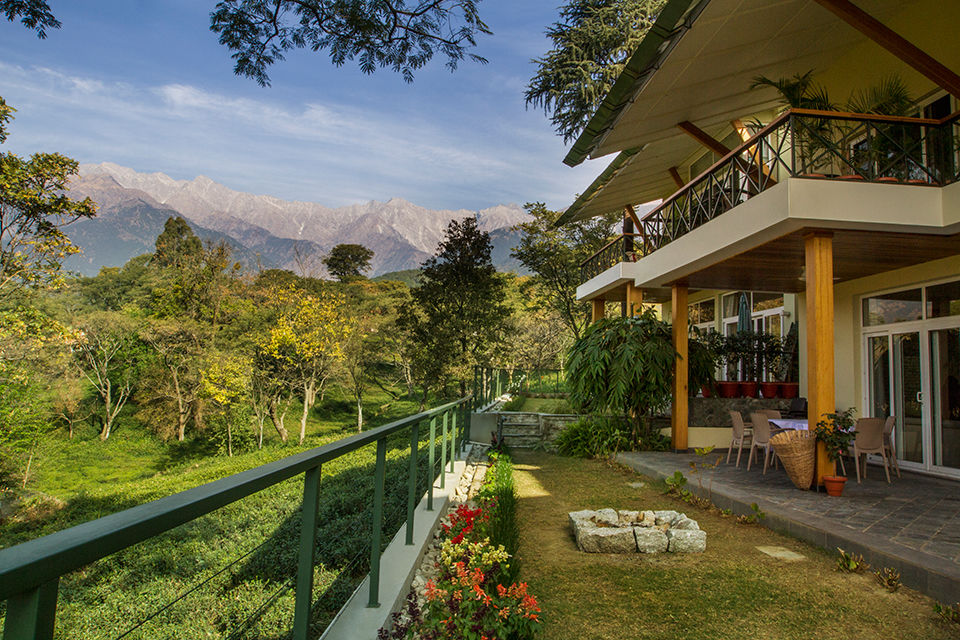 Located at the Bundla Tea Estate, in Lohna Village, Norwood Green gives you a complete experience of the best that Himachal has to offer.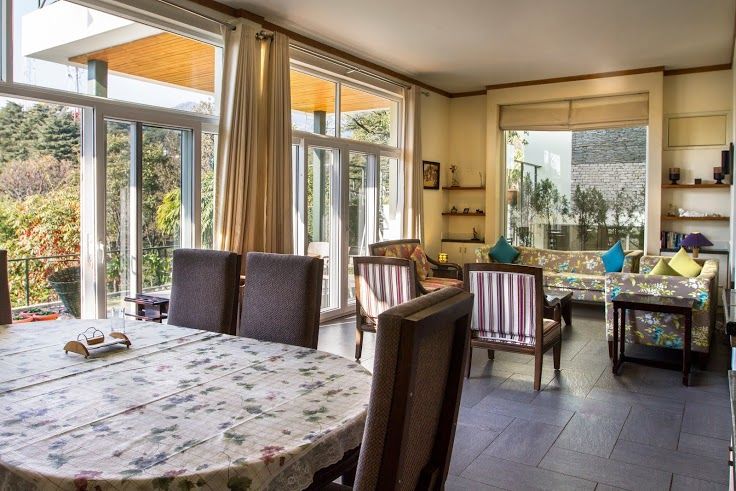 Rooms:
Each villa has 4 bedrooms with attached bathroom, in-house lounge, dining, pantry, front lawn and rear lawn overlooking tea gardens.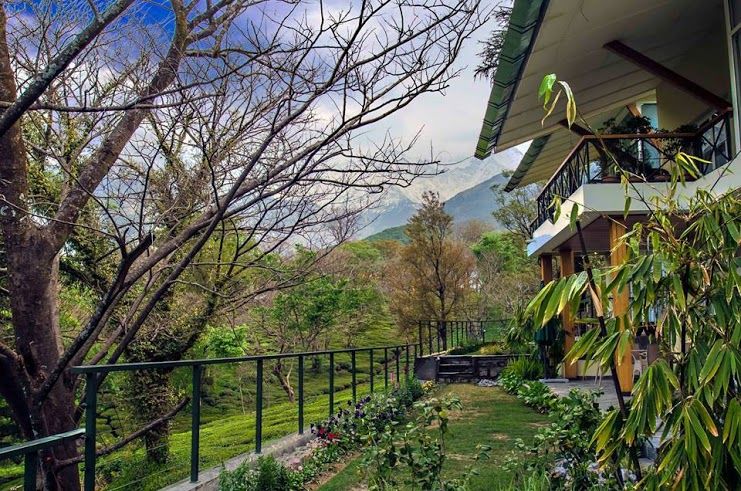 They offer a private lounge, private dining, and a private backyard, plus a personal butler service to every villa.
There is a well-maintained garden, opening up to the view of sprawling tea gardens, and the mighty Dhauladhar ranges.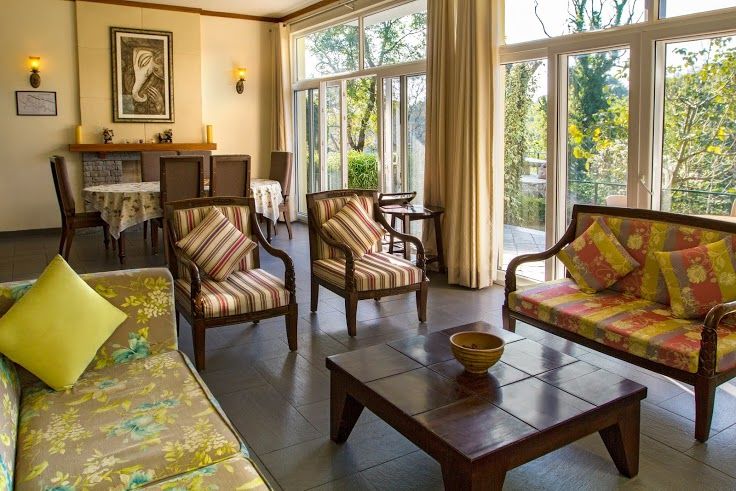 Food: Continental and full English/Irish breakfast options are available each morning at the villa. Along with the personal butler service to every villa, there are customized food menus for guests.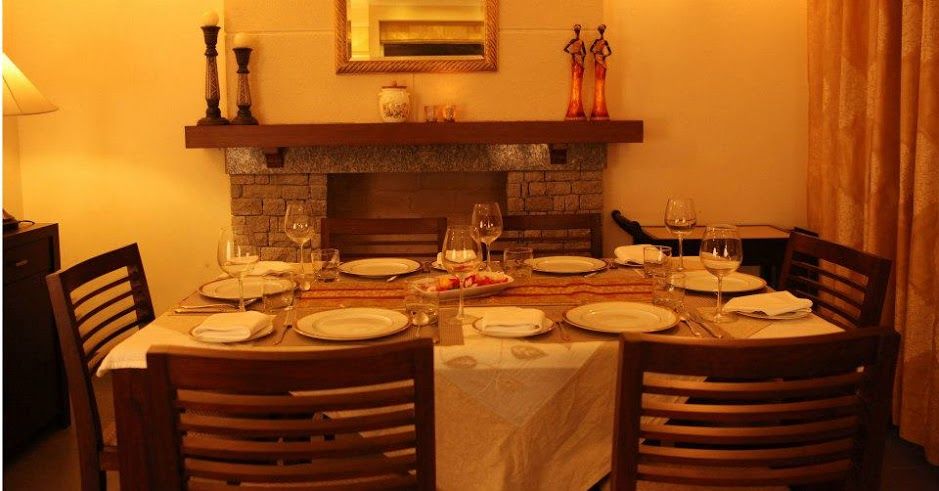 Where: Bundla Tea Estate, Village Lohna, Near Sushma Hospital, Palampur, Himachal Pradesh. Dharamshala is 27 km from Norwood Green.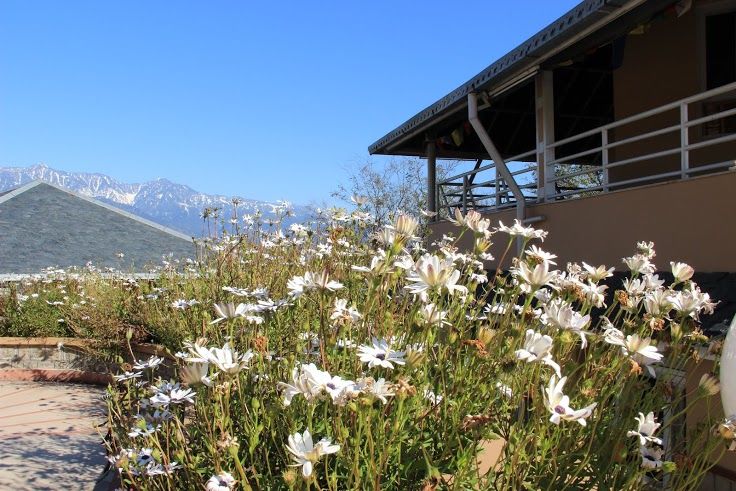 Things To Do:
1.) Walk around Palampur and enjoy its beautiful colonial architecture. The tea factory, St John's Church, Bundla waterfall, Neogal Park, tea gardens, pine forests are interesting places to visit.
2.) The nights are splendid in the company of a bonfire and barbecue or just lay on the cool grass and enjoy the night sky by counting stars.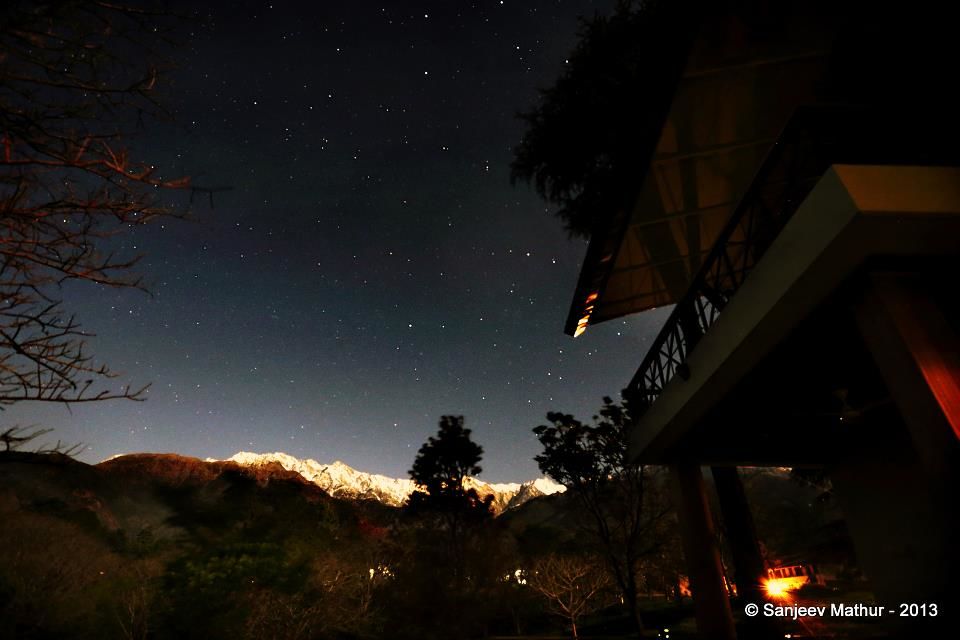 3.) Cycle around the valley and you'll find yourself surrounded by lush greenery and abundant rivers and streams, against the backdrop of the majestic ranges decked with snow.
4.) Adventure seekers will find trek routes leading out of Palampur and into the Dhauladhar mountains.
5.) Enjoy tea tasting during tea garden & tea factory visits. Tea leaf plucking activity and tea garden walks organized by the resort.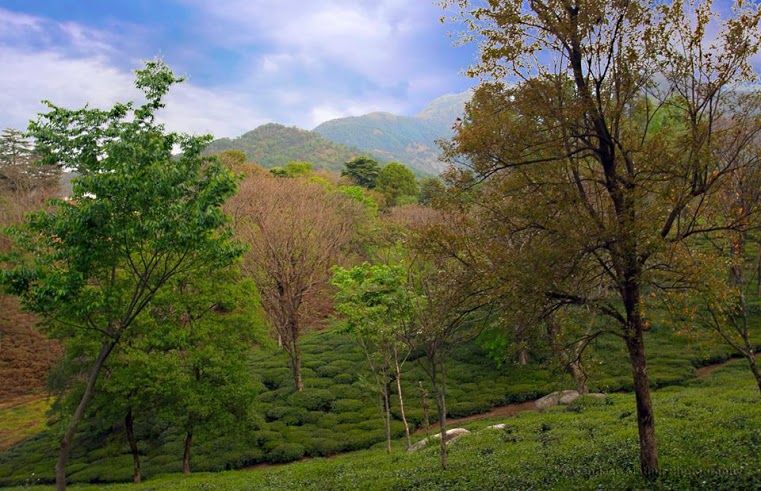 Cost: INR 6,720 onwards.
You can book here.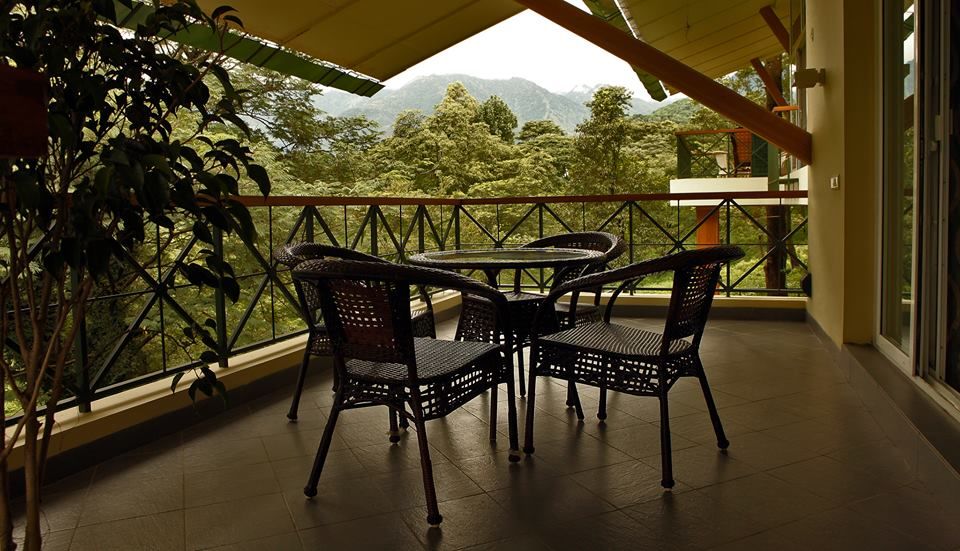 4. Wah Tea Estate: The Lodge
Wah Tea Estate is spread over 526 acres and is nestled in the Kangra Valley in Himachal Pradesh. The proximity to the majestic Dhauladhar range allows for beautiful views of its snow-clad mountains almost around the year.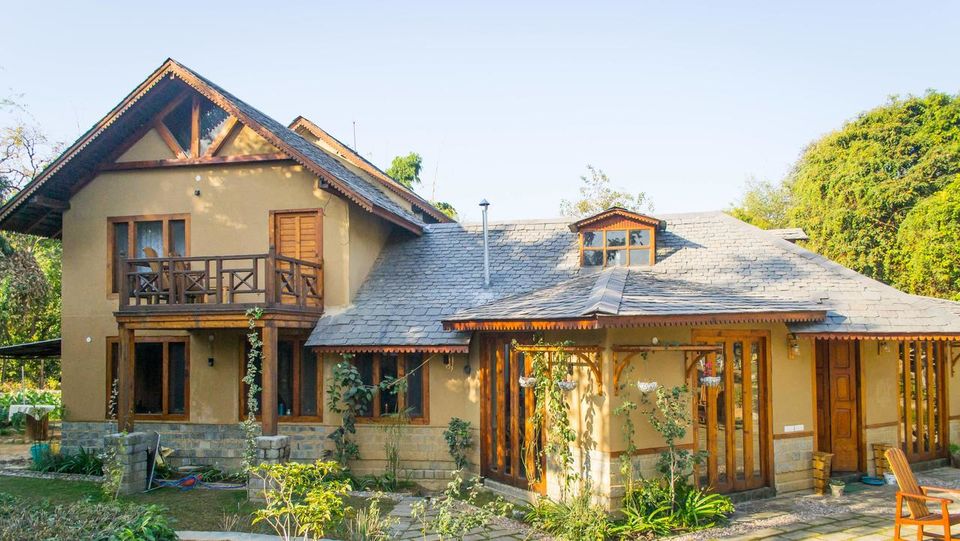 The cottages are worked on by skilled local craftsmen. The structure is made entirely of mud, with slate roofs inspired by the 'gaddi' tribe homes.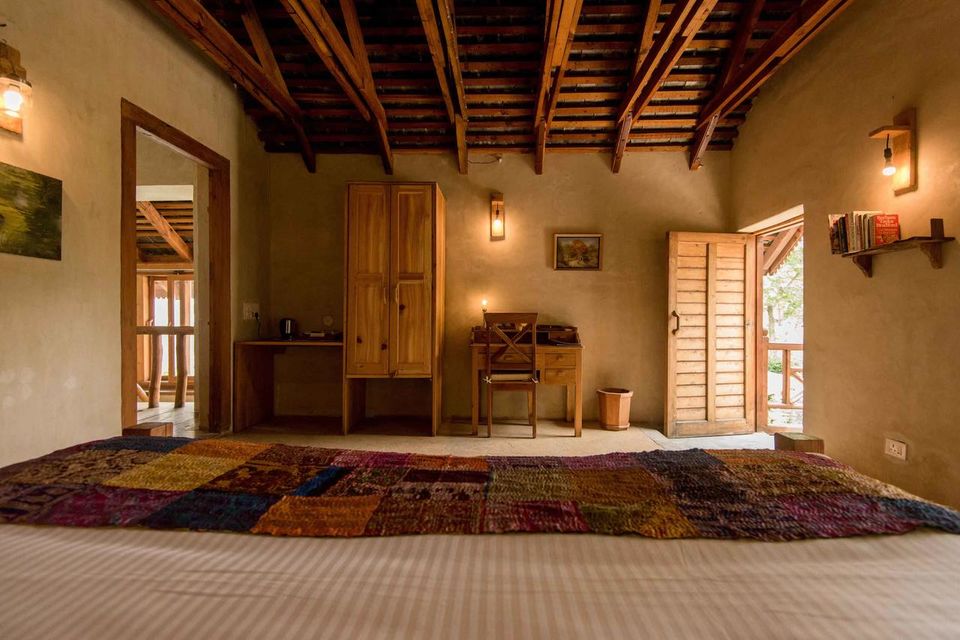 No paint has been used on the walls, either outside or on the inside. The Lodge at Wah is a natural, eco-friendly home.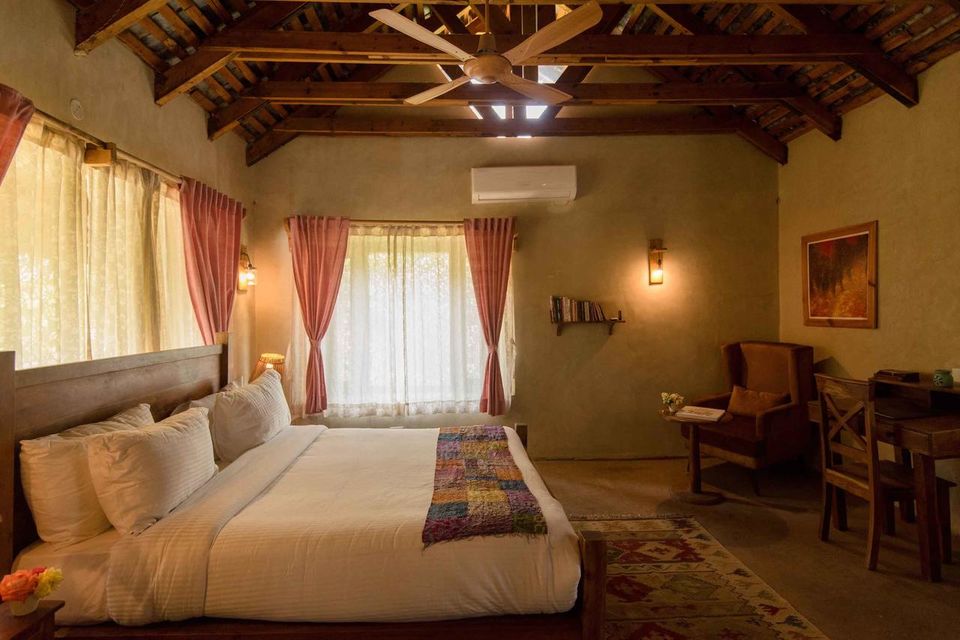 Rooms: They has 8 en-suite rooms spread across 3 cottages. All the cottages are made of eco-friendly materials like wood, slate, and mud. All the rooms have been created in a similar style, although each room has its own character.
The rooms have an outdoor seating area with garden and mountain views. They have access to all common areas like the lounge, the library, main villa, and gardens.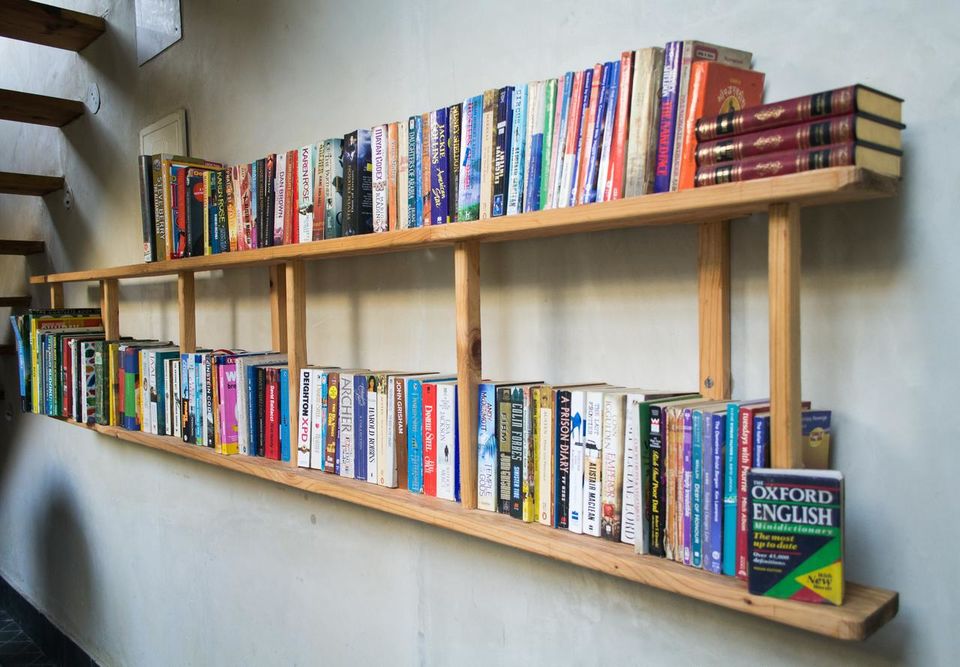 Food:
A lot of vegetables and herbs have been grown in the kitchen garden that they use for daily cooking. Seasonal homemade jams, pickles, chutneys, and juices are present on their tables throughout meals.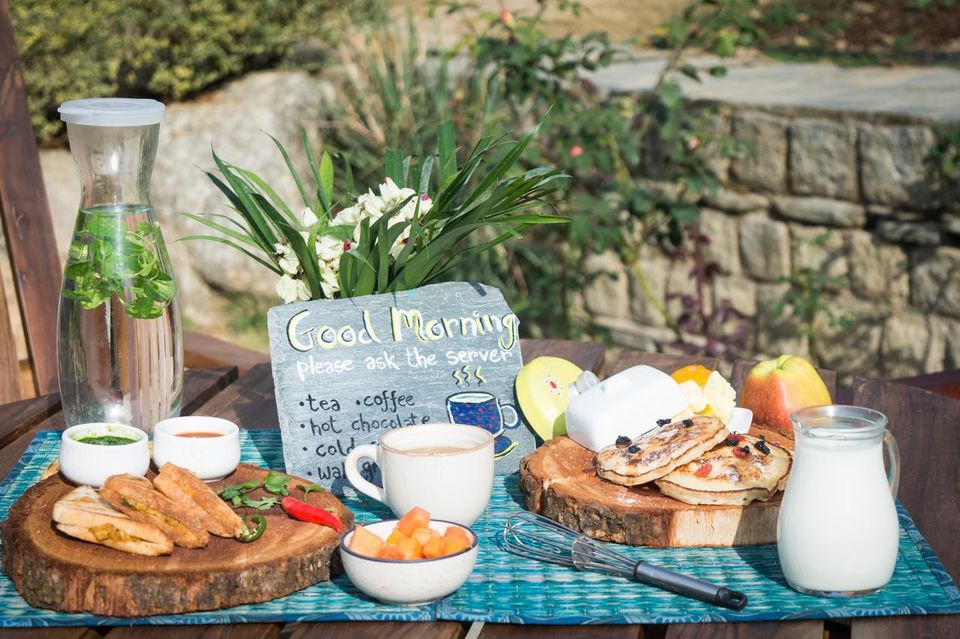 Indian curries and daals are prepared the traditional North-Indian and Kangra way, using earthen pots and firewood. Meals are served in a family-style setting either in the garden when the weather is pleasant, or inside in the main dining hall or they can even pack lunch for you and organize a picnic.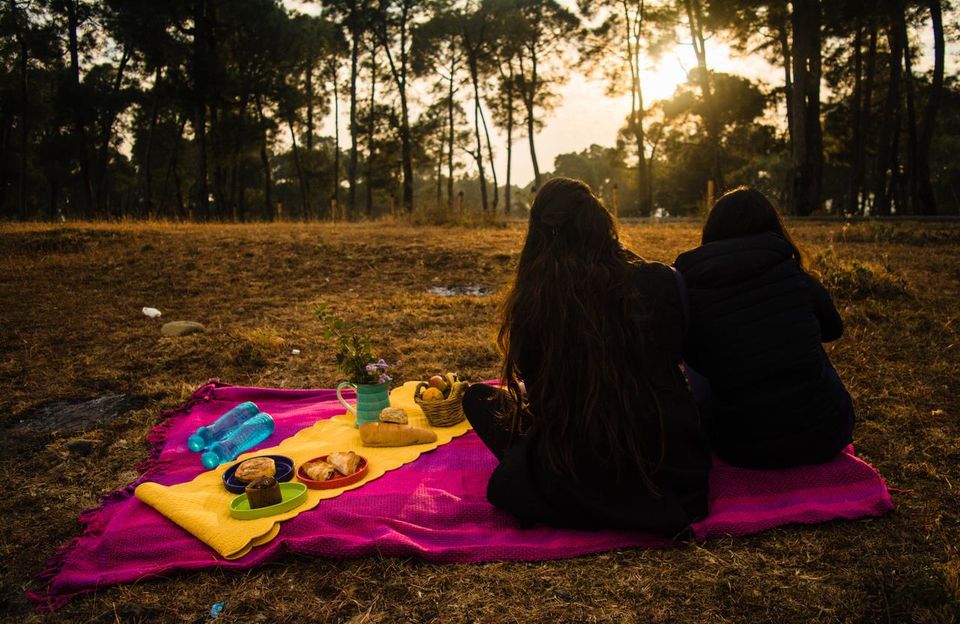 Where: Panchrukhi Rd, Patti, Deogran, Himachal Pradesh, Kangra Valley.
Things To Do:
1.) Try the famous "Wah Tea tour" , with the mountains in front and the tea bushes all around, learn how to taste teas and try their exceptional bouquet. See how the tea-plucker ladies are adept at plucking only the two leaves and a bud – the essence which lends tea its high-quality taste. You can also try a hand at plucking the tea yourself.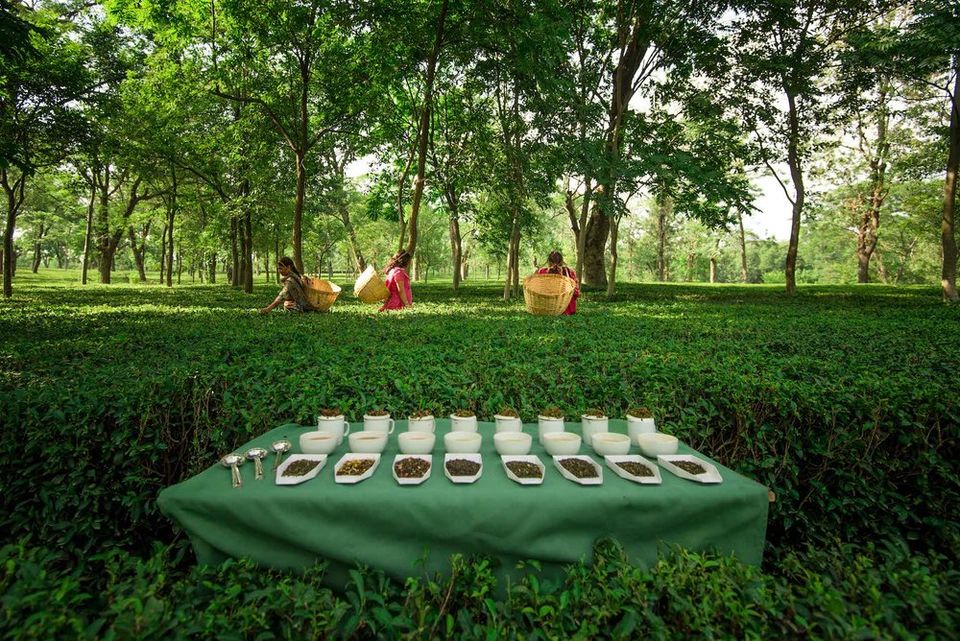 2.) Take the Toy Train in Darjeeling. One of the five heritage lines left in India, this small single gauge train with old school cardboard tickets and quaint stations is a fun ride back in time.
3.) The nights in this pollution and light free region make for the incredible stargazing sessions. Check out their telescope to see if you can spot Jupiter and other famous constellations. Barbecues and bonfires can be arranged by them on request in the lawns.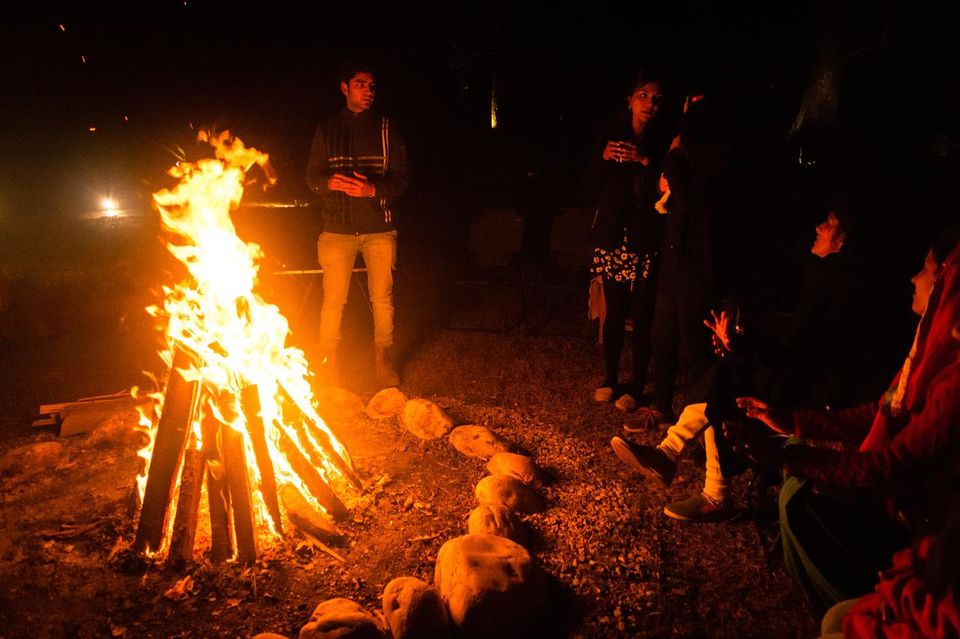 4.) Visit the Kangra Fort, the oldest dated fort in India is located close to Dharamshala and is an interesting historical site with beautiful views.
Cost: INR 8,000 onwards.
You can book here.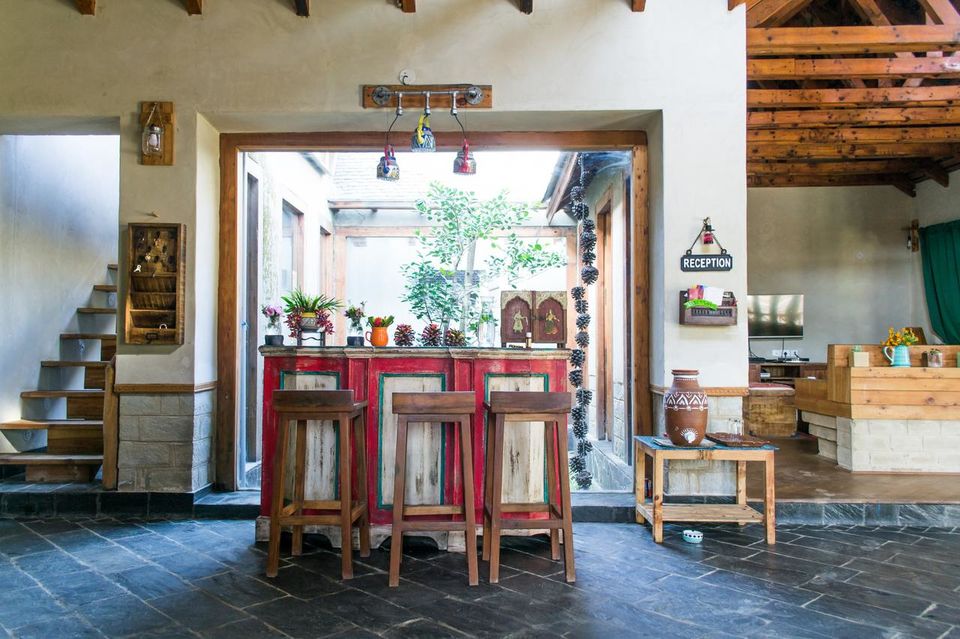 5. Goomtee Tea Estate & Retreat
Established in 1899 by British tea planters and acquired by the current management in 1956, the estate is a 600-acre expanse of land with forests, mountain slopes, streams, waterfalls and tea fields.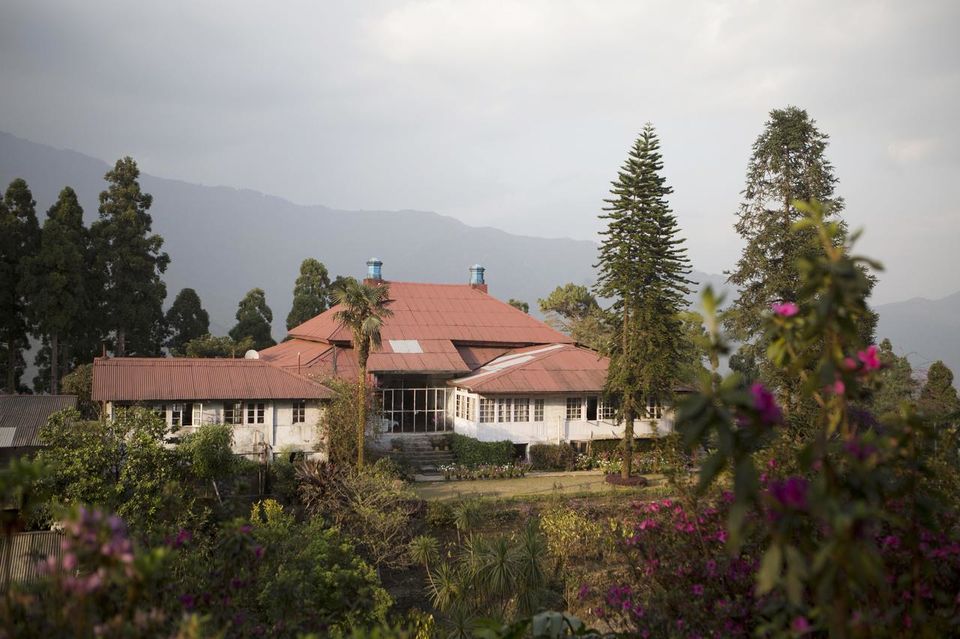 The retreat itself is the tea planter's bungalow which has been restored to fully reflect its colonial-era heritage. The bungalow is more than 100 years old and is constructed by the British owner at an altitude of 4150 feet and offers magnificent views on all sides.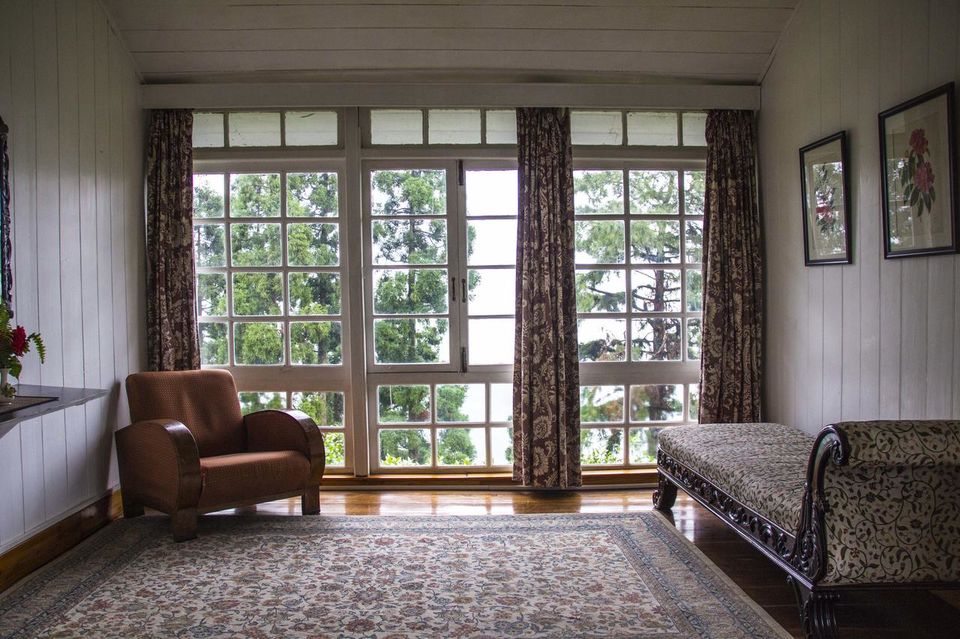 Rooms:
The resort has different types of rooms like – North, South, East, West and Sky. Each room has attached modern bathrooms and a fireplace in the drawing room.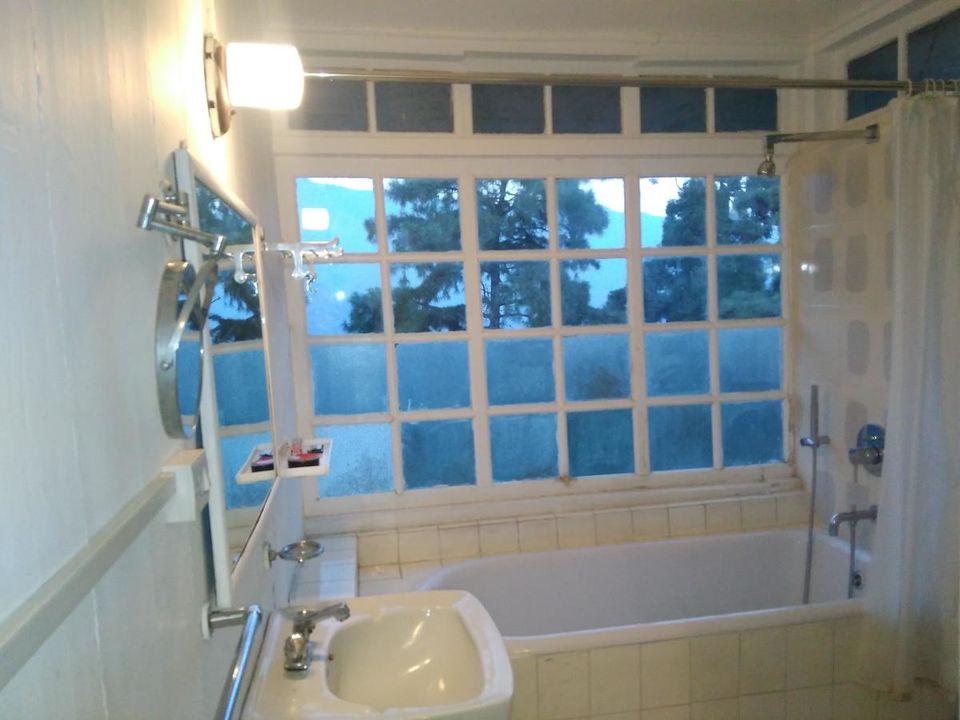 Food: You can choose from a wide range of locally grown vegetables and the chef will cook mouth-watering meals. North/South Indian, Gorkha, Chinese, Continental, Italian as per prior request. They promote and serve only vegetarian food for healthy living. However, milk products and eggs are available.
Where: Goomtee Tea Estate, Hill Cart Road, Near Mahanadi Railway Station (World Heritage Darjeeling Railway), District Darjeeling.
It's halfway on the Hill Cart Road that runs between Darjeeling and the town of Siliguri.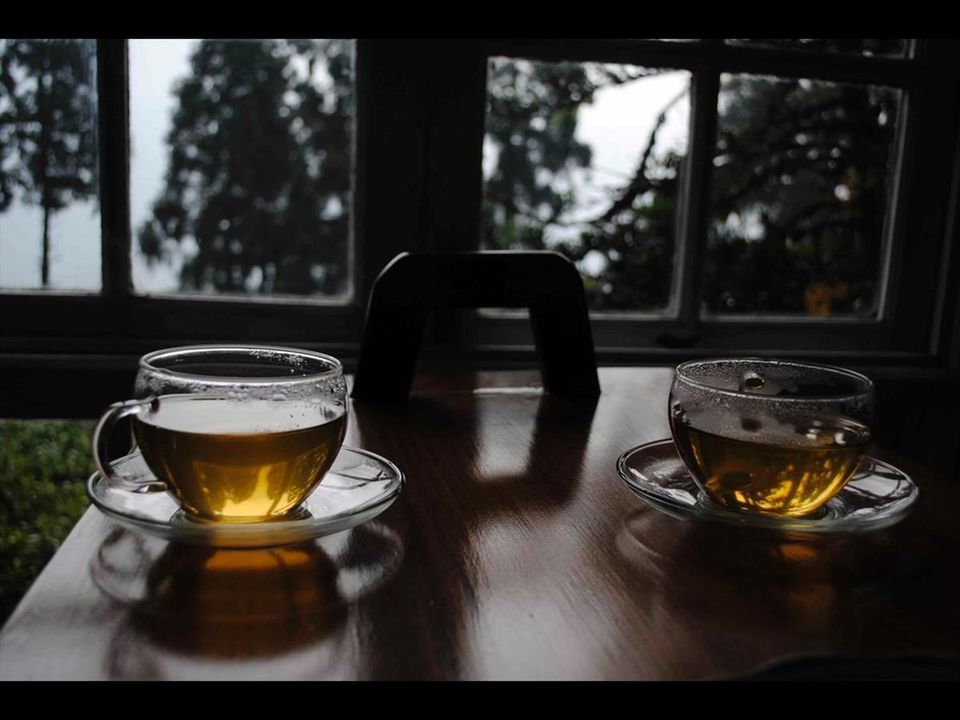 Things To Do:
1.) Trips to the tea factory with professional tea-tasting sessions are arranged, giving guests a rare insight into the manufacturing processes of world-class teas. This includes on hiking the tea slopes and interacting with the tea-pluckers.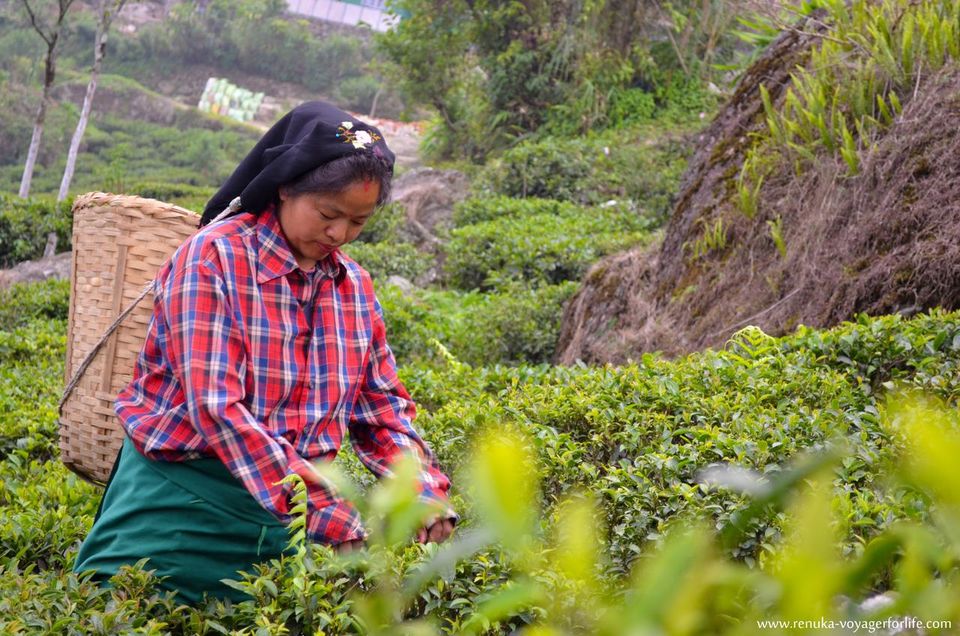 2.) They have a library with a rare collection of books relating to Biography, Buddhism, Gardening, Health, History, Hobbies, Philosophy, Tea, Travel, Yoga and even some interesting fictional reads.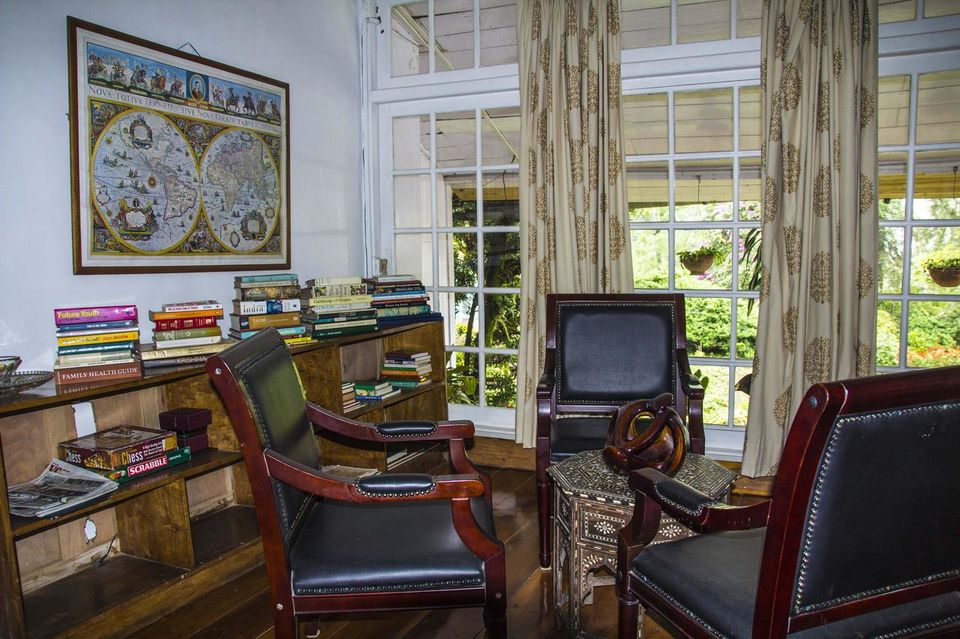 3.) Try riding on the UNESCO World Heritage Darjeeling Railway colloquially called the 'toy train'.
4.) Click away at the Tiger Hill with the backdrop of a striking sunset.
5.) Go for pensive long walks through the orchards and the encircling forests marveling at the impossible colour play of nature. Or try the various trekking and hiking exploration trips.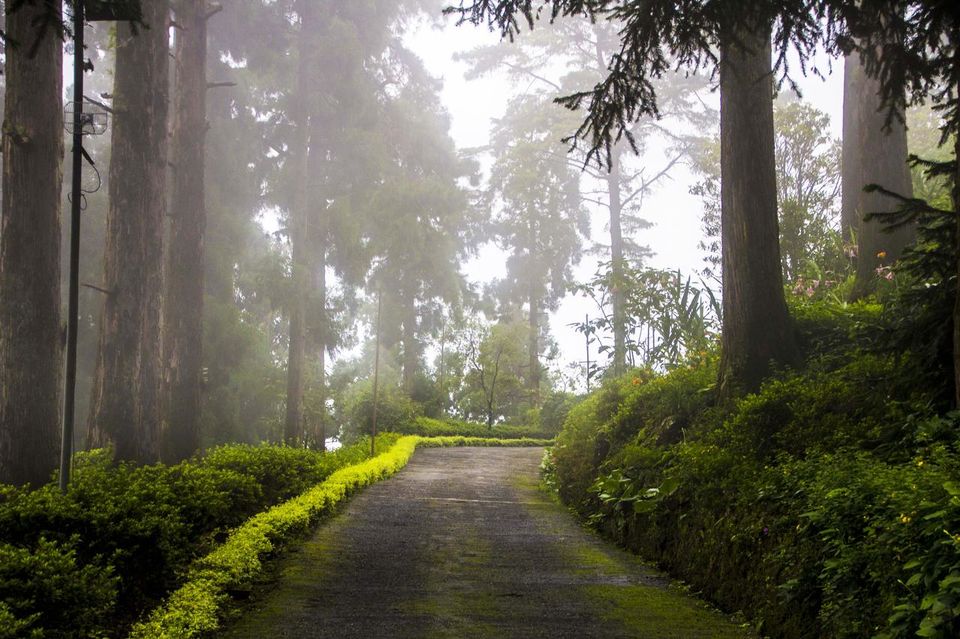 Cost: INR 6500 onwards (The tariff included tea tours and tea tasting sessions)
You can book here.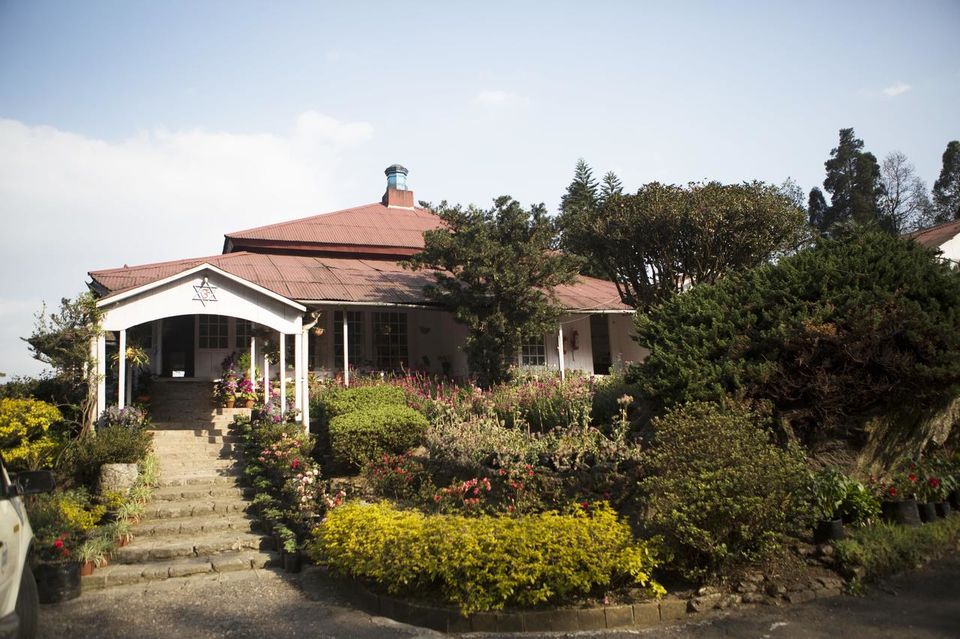 6. Ging Tea Estate And Tea House
Legend has it that The Tea House was one of the first colonial tea planter's bungalows made in the region. Step out into the gardens to relax in the gazebo or lounge on the sun deck, sipping morning tea in the company of the birds while gazing at the majestic Himalayan mountains. The location enjoys beautiful panoramic views and ample privacy.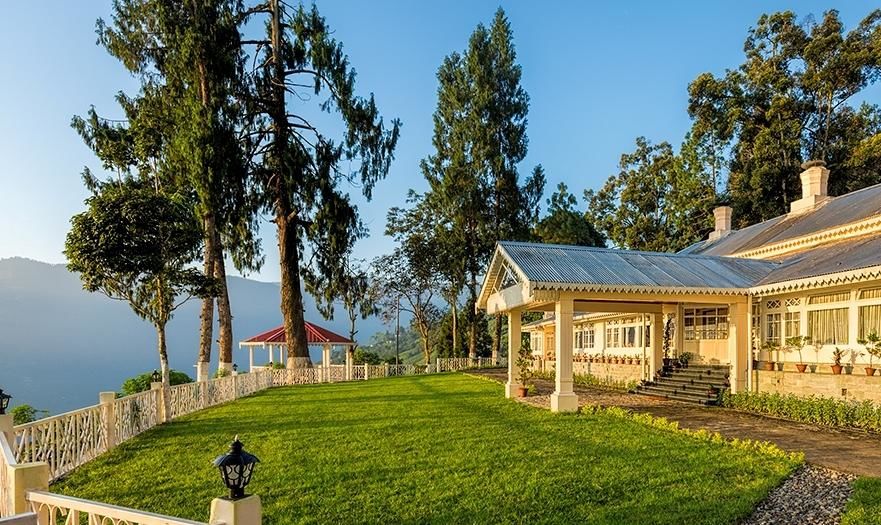 Rooms: The rooms are royal, with old wooden flooring and exposed rafters on the high ceiling, complete with period furniture and drapes. Each suite comes with equally spacious bathrooms replete with all modern amenities. A front desk is open and staffed 24 hours a day.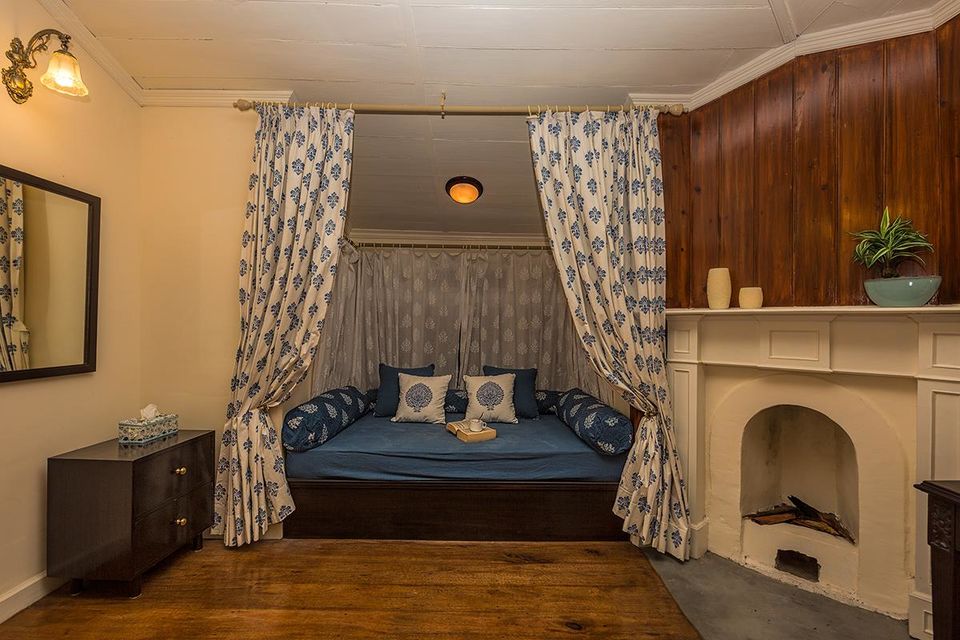 They have different types of suites mainly – Heritage, Colonial Queen, Victorian King where the interiors are designed on various themes like Blue Lady Suite, Emerald Teal Suite, Royal Assam etc.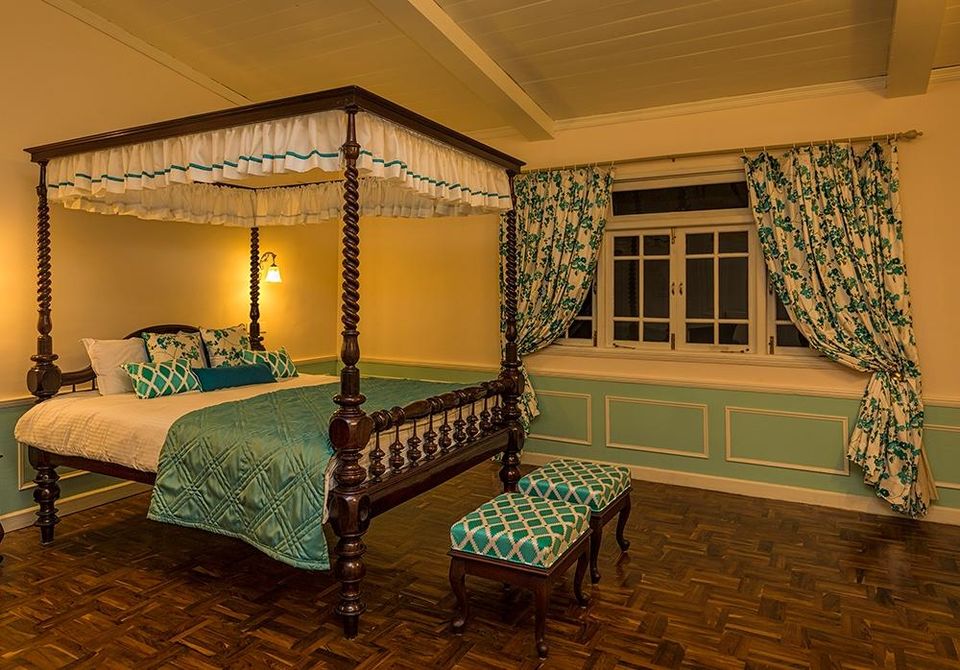 Food: A continental breakfast can be enjoyed at the country house. It also houses a dining room for long lunches, 3-course evening meals, and good wine. Menus are made from fresh, seasonal produce with the chef picking vegetables and fruits from the resort's own little organic kitchen garden.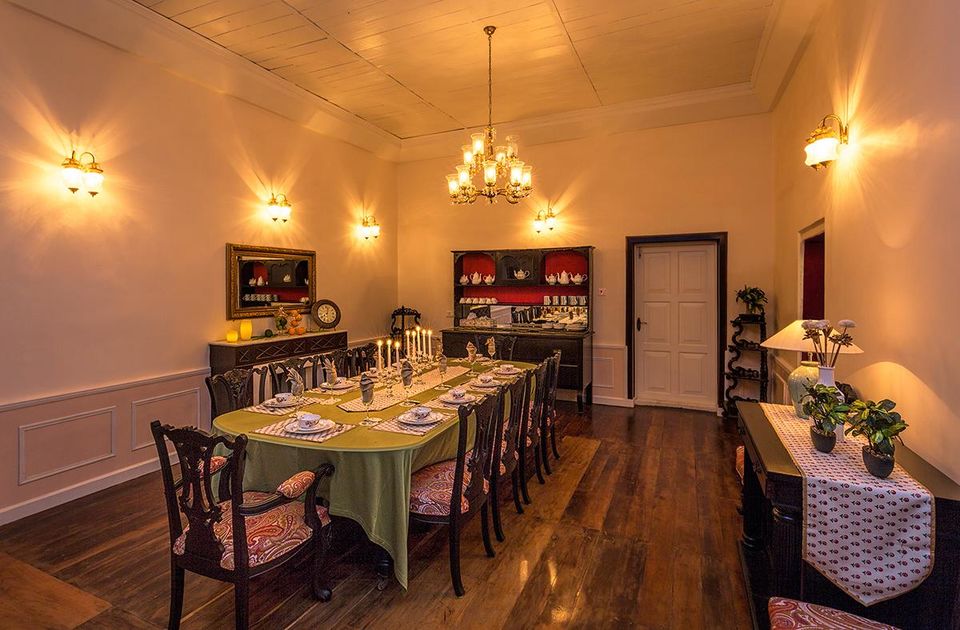 Where: Ging Tea Estate, Lebong Valley, 734105 Darjeeling, India.
Things To Do:
1.) Indulge in trekking and hiking through marked trails in the tea gardens. Discover the secrets of tea plantation and tea making process with a guided tour and an interesting tea tasting session.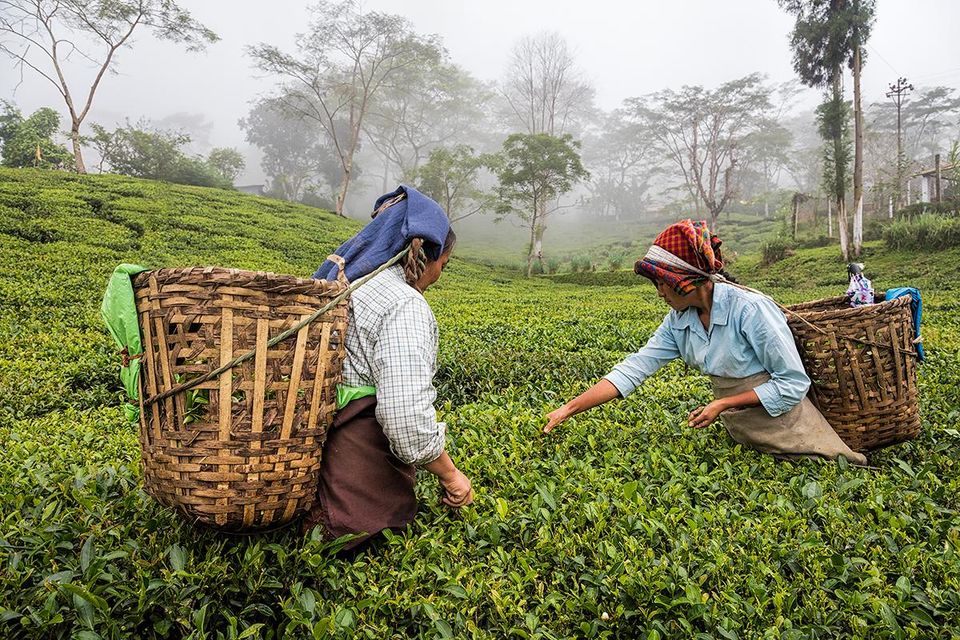 2.) In the evening, gather around an ancient stone fireplace (that functions fully even today) in the library with a glass of wine and listen to the folk-lore and stories of the hills or try your hand at the priceless antique piano.
3.) Start the day early by catching the famous sunrise at Tiger Hill over the mighty Kanchenjunga.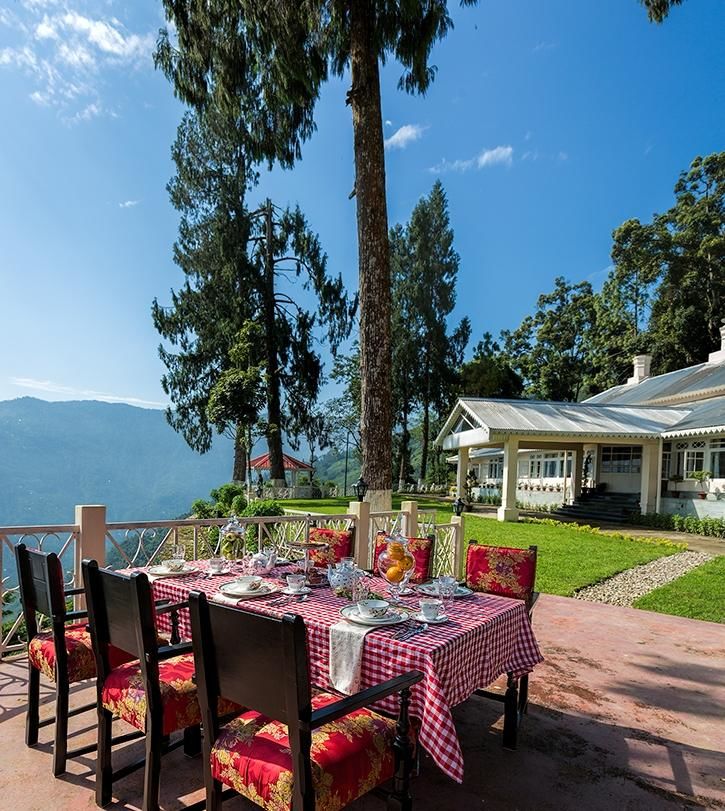 4.) Shop till you drop at Darjeeling's famous Mall Road that houses some amazing shops selling clothes, jackets, shoes, winter wear, accessories, and souvenirs.
5.) Once the sun goes down, they set up a crackling bonfire so you can relax and binge on hot snacks, while snuggling up in your jackets and shawls.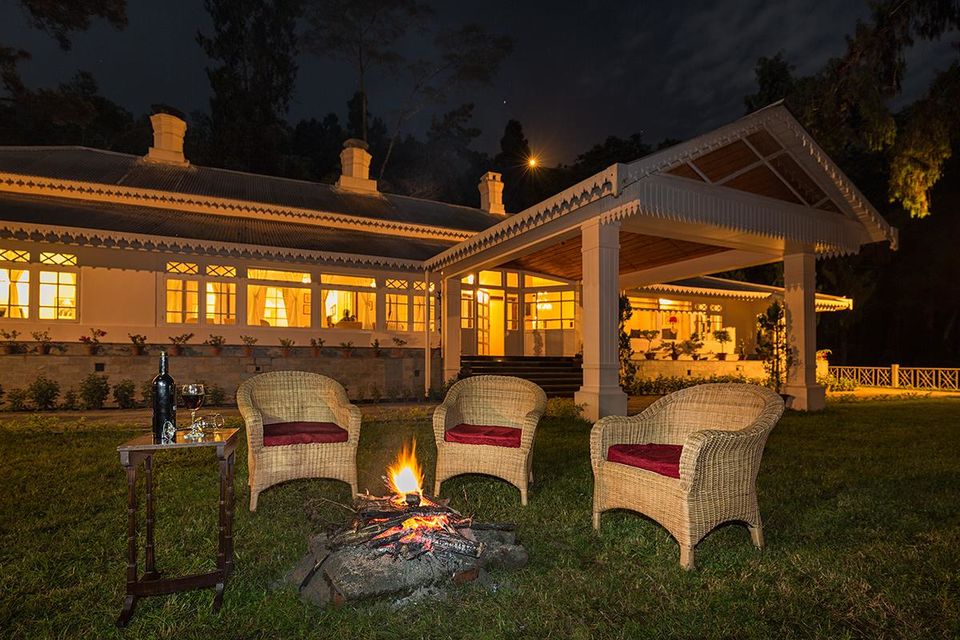 Cost: 9000 INR onwards.
This includes free pick up and drops to Bagdogra airport, NJP Station, Darjeeling, and Kalimpong. They also arrange free day trips to Darjeeling, Kurseong, Kalimpong and Mirik Valley for guests in chauffeur driven cars. A scrumptious breakfast, lunch, evening snacks and dinner as well as beverages throughout your stay tea, coffee, juices and soft-drinks. Also the tea tour through the gardens, the factory visit and tea-tasting sessions are complimentary.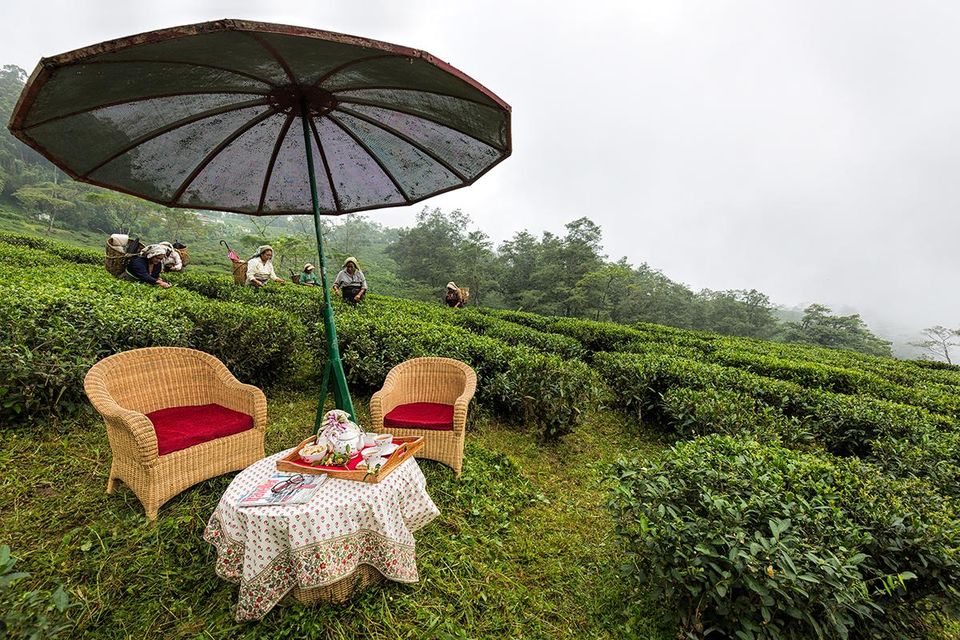 You can book here.