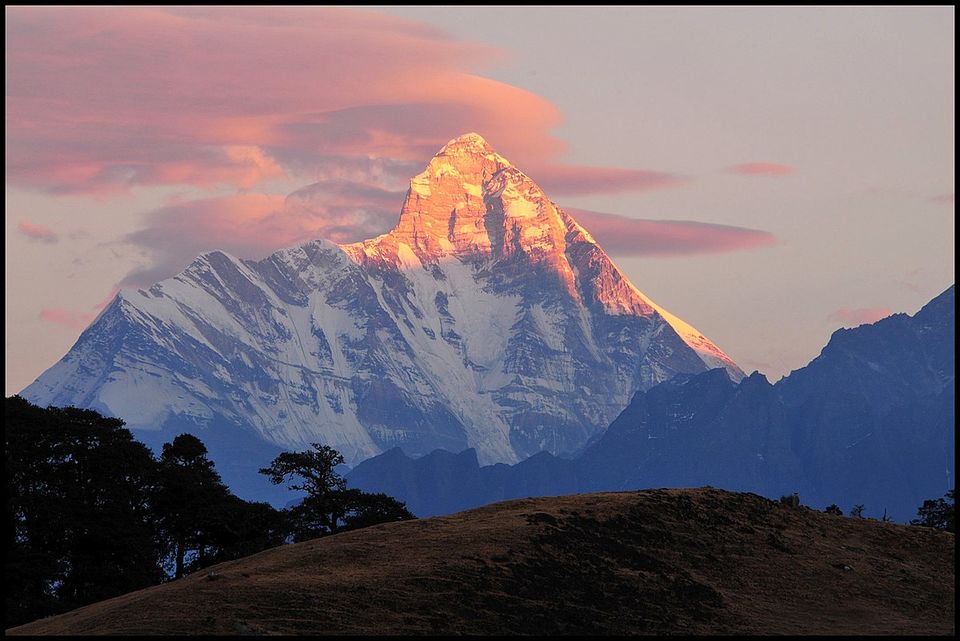 There are several reasons for going on a trek. While this is a problem of choice, it is a pleasant one. You have to spend time choosing between snow clad mountains, rocky desert terrain, green meadows, or a multitude of varying options the Himalayas have to offer. While not difficult, the urge to be ubiquitous strikes more often than not.
One of the best treks one can start with is the Kuari pass trek. I'll probably need all my fingers to enumerate the reasons what makes Kuari pass a great trek. But, let me give you the most compelling reason – it has got some of the best mountain views of the Garhwal Himalayas right from Day 1.
Let's see…
Day 1 opens with a bang, with views of Mt. Nanda devi, the tallest mountain entirely in India. At 7816 metres (25643 ft), it is the 23rd highest mountain in the world.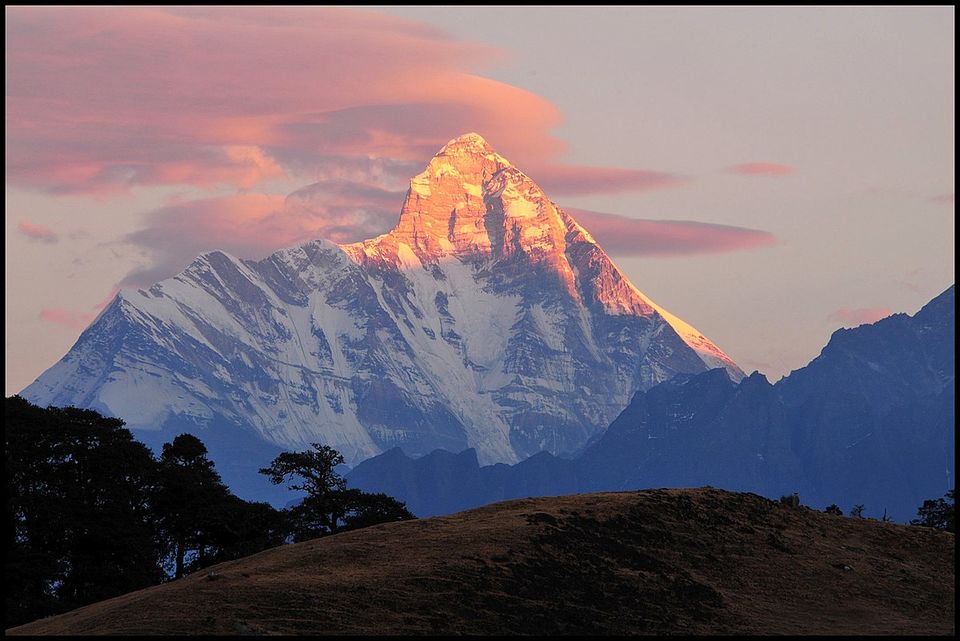 You also see Dunagiri, which, at 7066 m (23182 ft), is no small a mountain.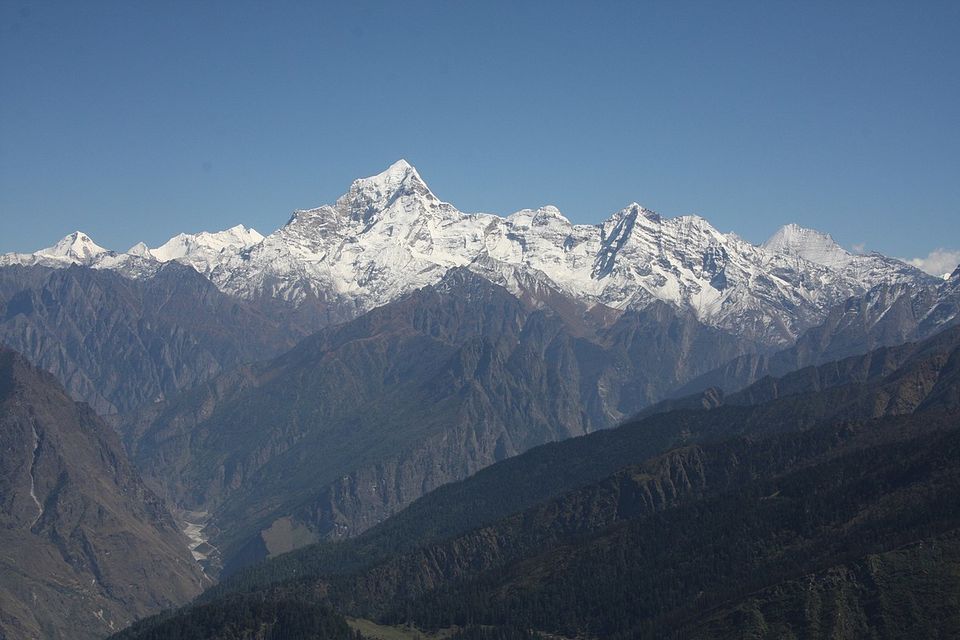 These mountains keep you company even on Day 2 and as you go higher, very unlike a magician, they reveal more.
You also see the Pangarchulla summit right from Day 2. At 15,069 ft, it's not the tallest mountain around, but it's close enough to climb, and believe, not as easy as it looks.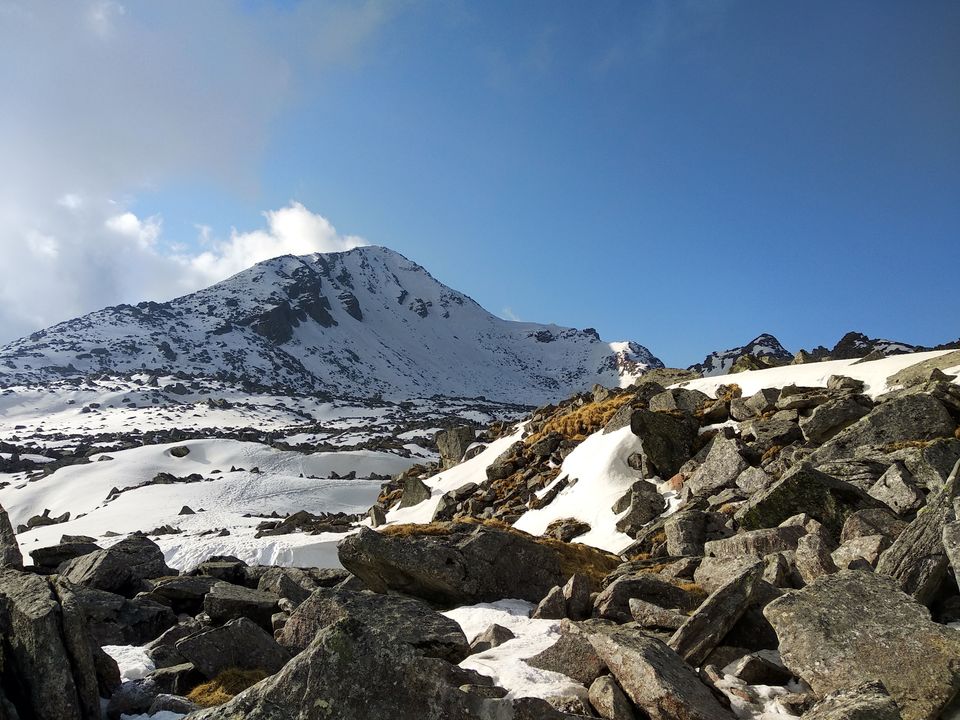 You also get to see the Hathi and Ghori parbats (6727 metres) on your way, even at the campsites.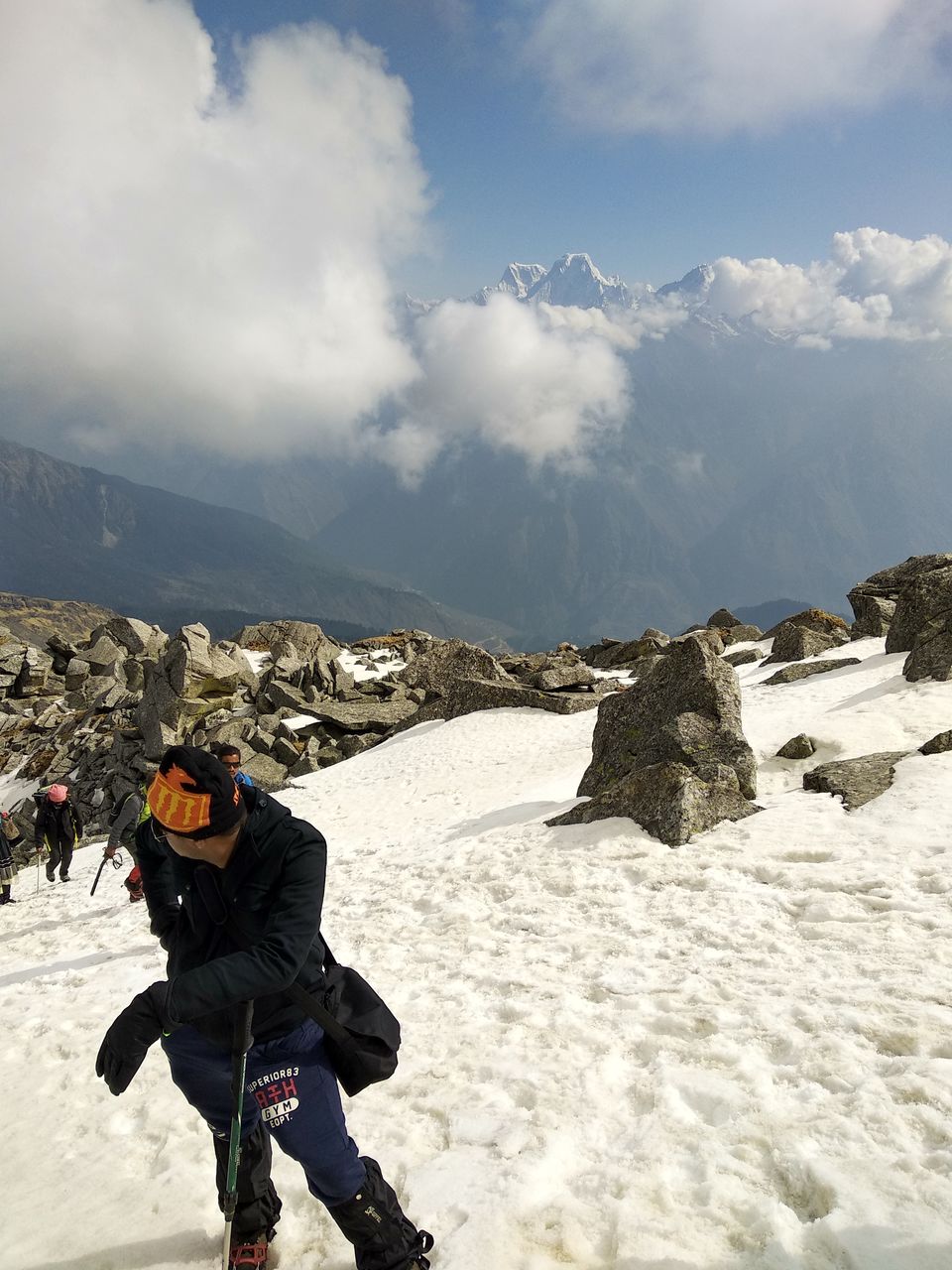 On Day 3, as you climb higher, the 4 summits of Chaukhamba, Mt. Neelkanth, Kamet (7,756 metres) and Mana parbat (7,273 metres) are visible.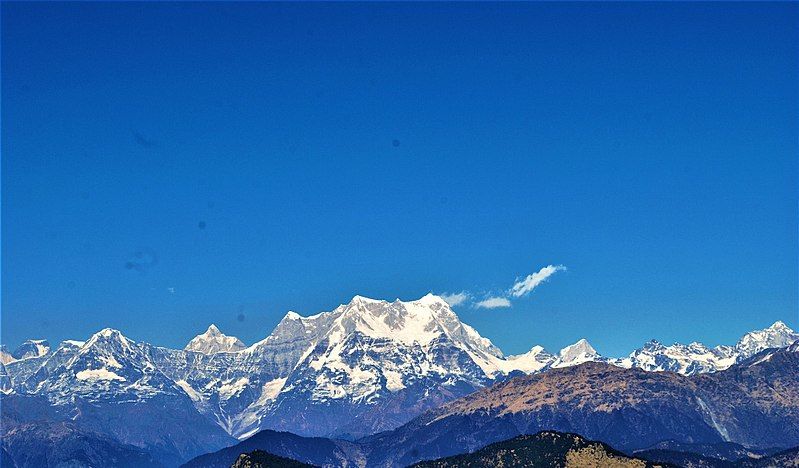 As the first rays of the sun light up the sky, turning them from shades of blue to an orange ombre, the backlit mountains are treat to watch.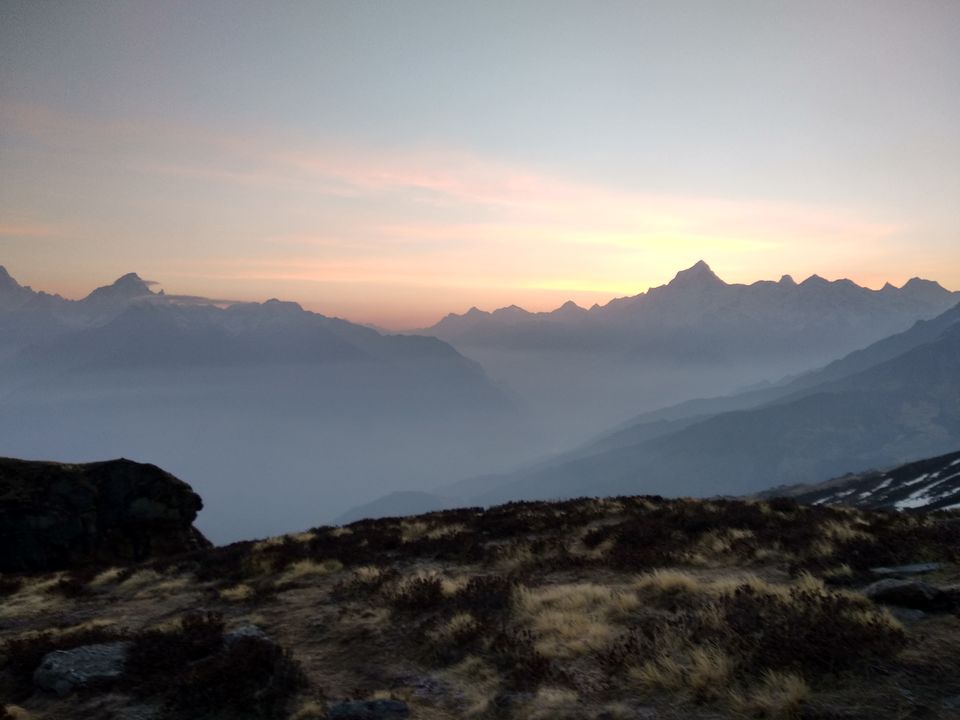 Even Nanda Ghunti and Mt. Trishul are visible, way back in the panaromic backdrop.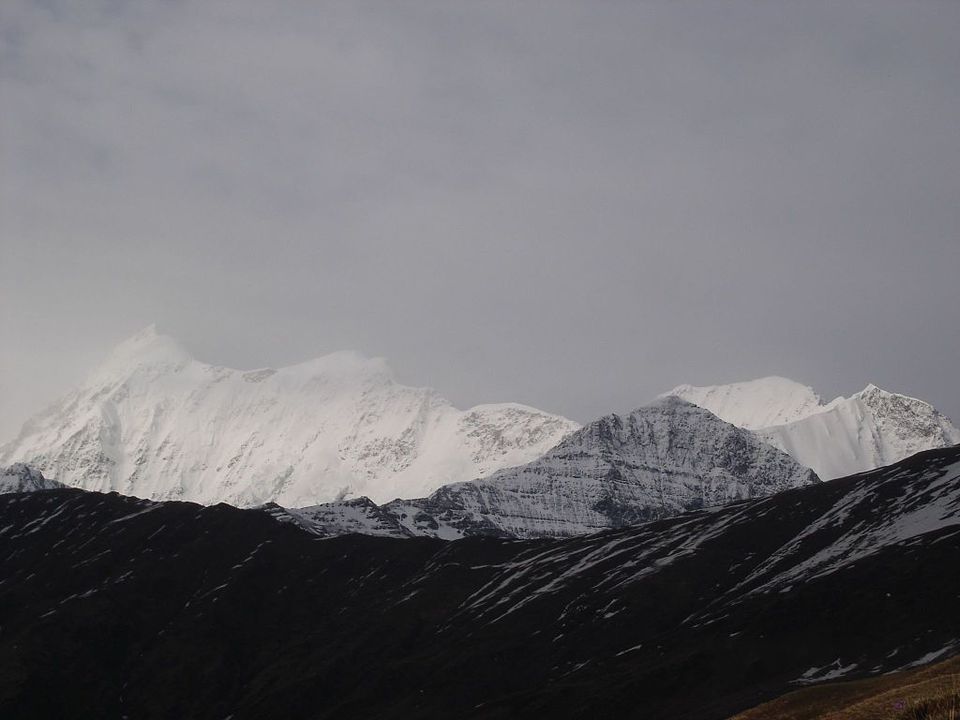 Day 4 and Day 5 make you revisit your memories on your trail with the earlier mountains making an appearance again.
Pangarchulla peak is visible for most of the part back as are Nanda devi and Dunagiri; and Hathi and Ghori parbat in parts.
What more can you ask for?