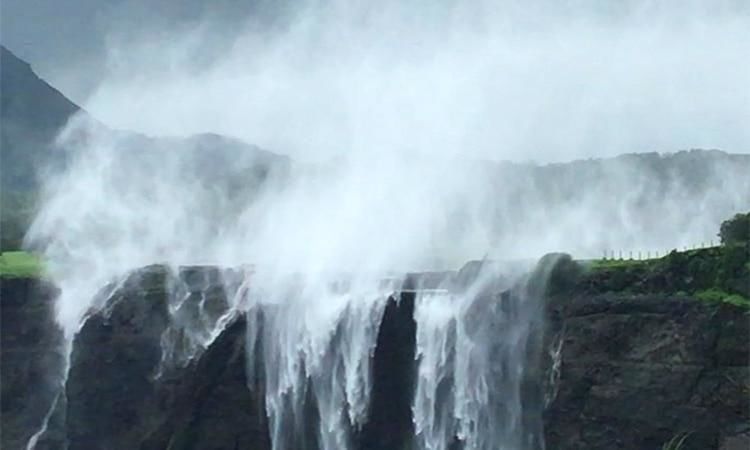 There's no denying that India packs in spectacular sights and experiences from Kashmir to Kanyakumari. While, I have often been left in awe of India's beauty during my travel, the waterfalls of Naneghat left me shocked! Why, you ask? Well, that's because these one-of-a-kind waterfalls flow upwards, against the gravity force!
This lesser-known waterfall is situated only a three-hour drive from Mumbai. The Naneghat trek welcomes everyone from beginners to regular hikers. The trek lasts 5 hours both ways and the waterfalls are a treat for the hikers.
Letting the cat out of the bag, the reason for the cascading waterfall mystery is the strong winds that flow in the opposite direction. But only when yo visit the falls do you realise how rare such high speed of winds is! Even if the falls don't actually defy gravity, the sight is one to behold.
When should you visit?
The best time to visit the waterfalls is in Monsoon to see it when it has the strongest flow.
How to get there?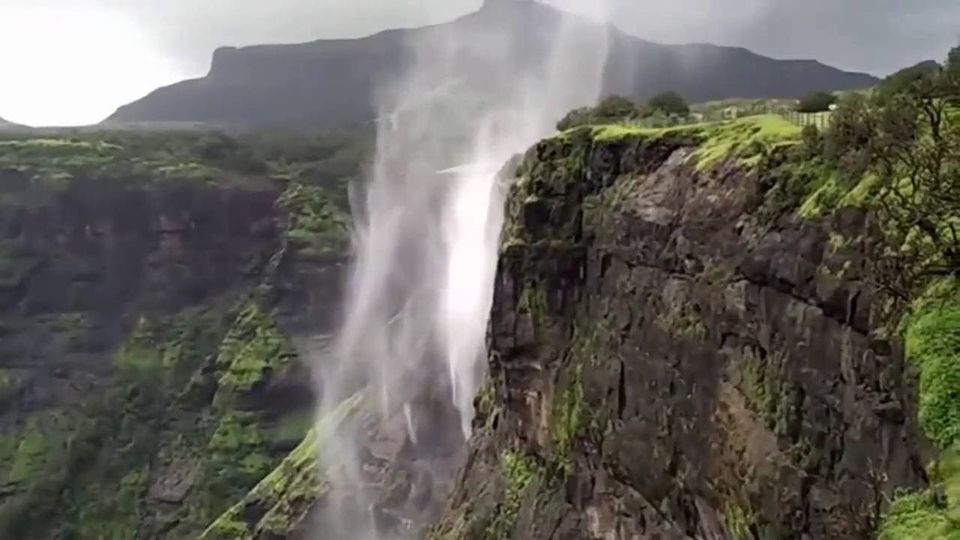 By Train
You can board a train from Kalyan and get down at the Junnar. It is located on the Malshej Ghat road, close to Vaishakhare village. From there it is easy to reach the beginning of the hike by road.
Guided tours
Alternatively, multiple guided hikes start from Mumbai and Pune for as low as 750 INR.
So, now that you know how to see this one in a million magical effect, when are you getting there?
Explore Tripoto's exclusive, 'Mera Shandar Bharat, Safar Anokhey India Ka' where we are celebrating a never-before-seen India!
Follow Tripoto on Telegram to get early access to top travel stories every day.

Share your stories on Tripoto's Clubhouse channel!