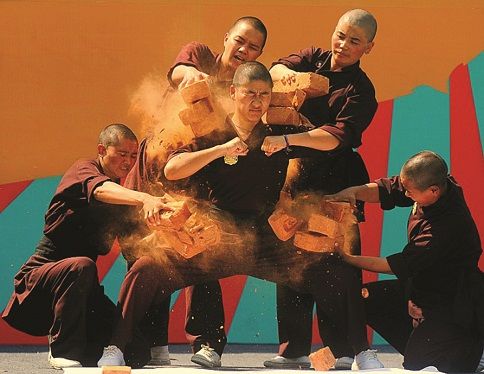 It was barely 5 AM when I got woke up from the sudden roaring sound of drums at Druk Gawa Khilwa (DGK) Nunnery in Kathmandu. I was staying at this nunnery as a participant for a 3 day retreat program which I opted to attend but what I got to see left me spellbound. For the first time ever, I met nuns who are not only polite, courteous but confident, fearless and intelligent too.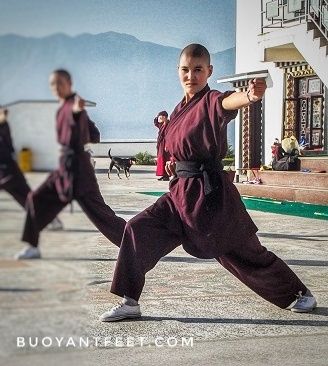 Wearing the mandatory traditional dark red outfit, I saw them pumping in the air repeatedly, trying to gain perfection in the series of impeccable kicks. The morning hues were yet to set in but the nuns have already got into their daily routine of practicing Kung Fu.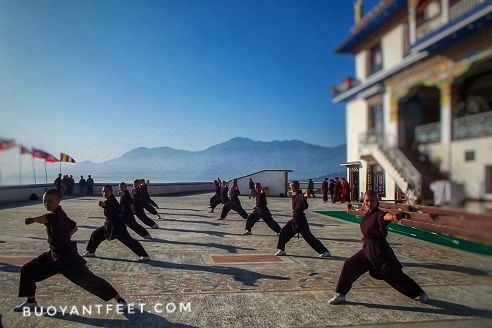 Known as the Kung-Fu Nuns, these Buddhist nuns specifically are taught techniques of this highly reputed martial art form, from a trainer hired from Vietnam along with the meditation. They belong to Drukpa Lineage and solely manage the Druk Gawa Khilwa (DGK) nunnery in Kathmandu, Nepal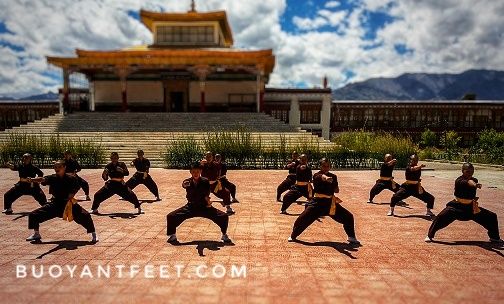 Generally, Buddhist nuns across the world are considered inferior to the monks. Precisely the reason that seldom have we heard a nun reaching the higher stature of eminence. But the leader of thousand's year old Drukpa Lineage, His Holiness Gyalwang Drukpa had a vision, where he wanted to bring the nuns of his clan at par with men, helping to promote gender equality within Buddhism.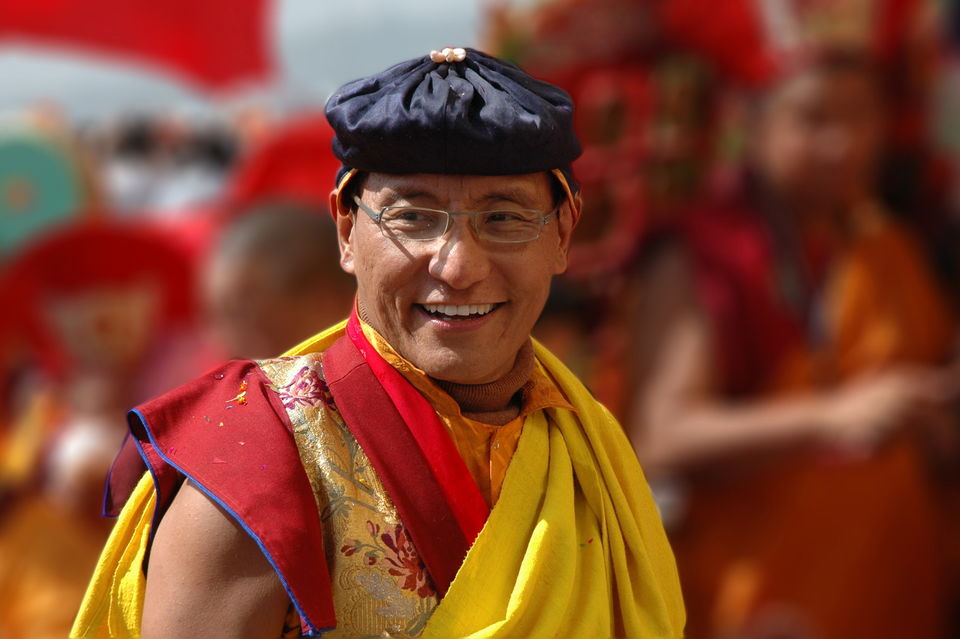 He wanted his nuns to be a one man army after he witnessed the pitiful condition they live in during his growing up years in India & Tibet. He knew he had to do something and his visit to Vietnam 10 years ago gave him his answer, where he saw Vietnamese nuns not only practising Kung Fu but also leading a very confident life.
Usually the nuns in Buddhism have been limited to carry out the household chores in monasteries but the nuns at DGK, who belongs to the places as far apart as Assam, Tibet & Kashmir, are taught to lead prayers and given basic business skills. The Kung Fu Nuns are not only capable of solely managing the guest house and coffee shop at the abbey but also drives the 4X4s wheels to Kathmandu to get supplies.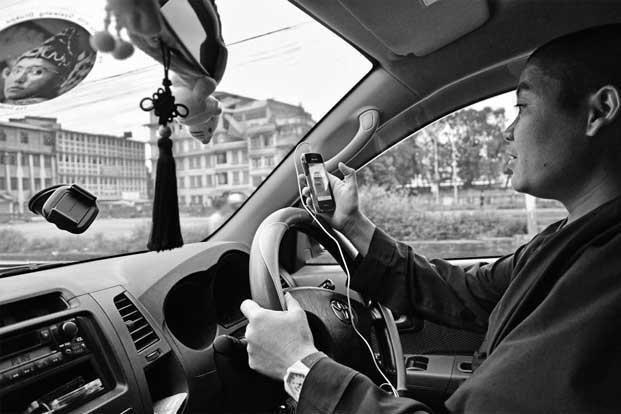 Undoubtedly, this 30-year-old nunnery is an exceptional example of gender equality in the rarefied world of monastic life, where monks often occupy the premium positions, leaving nuns to the tedious chores. But these fearless faces are taught to handle everything on their own. Be it plumbing, electrical fitting, riding bicycles, driving or operating the laptops
Every day, the nuns follow a fixed schedule of practising the martial arts for two to three hours, tirelessly repeating the movements taught by their teacher who visit them twice a year. Apart from perfecting themselves in body postures, these nuns are also trained in handling few traditional weapons based on their individual calibre. This includes the swords, sticks, chains etc.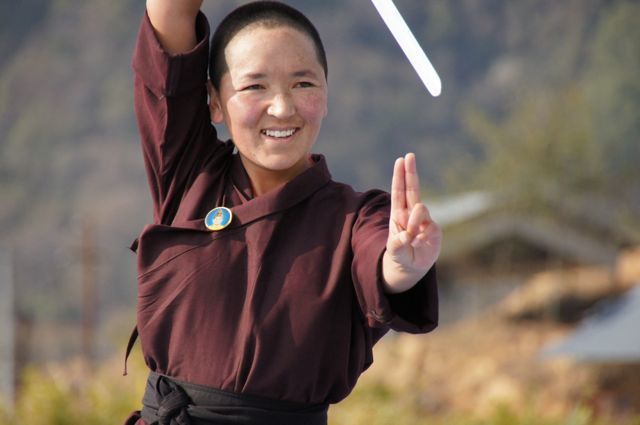 I was left stunt when I witnessed them breaking bricks from their head, which is performed after consciously checking the physical and emotional state of the performer.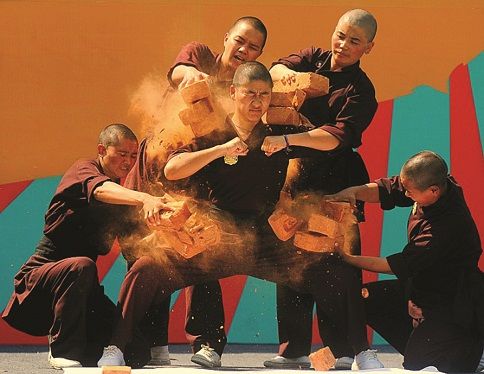 The youngest of the Kung Fu nun is aged eight while the oldest is 45. These nuns are followers of Theravada Buddhism, a path followed mostly by Tibetan refugees who fled from their homeland.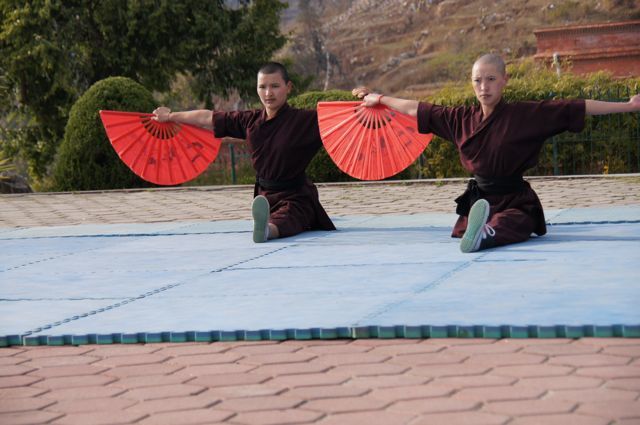 Kung Fu to them is more like a meditation than an exercise, which helps them to develop self-confidence and subduing the shyness. They now dare to speak up fearlessly. They also put their skill in community development by running various campaigns against the toxic waste and spreading messages of women empowerment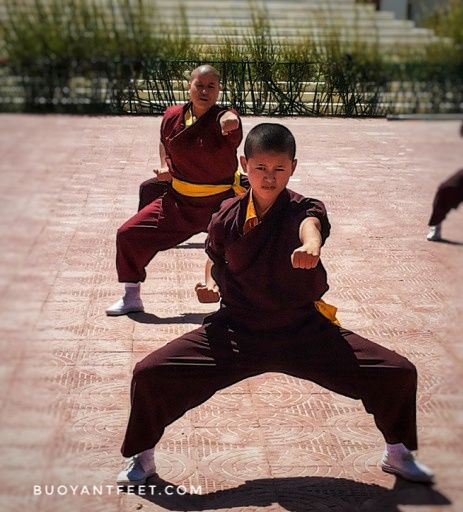 In 2015 when Nepal was hit with a massive earthquake, these maroon-dressed nuns opted to actively participate in the relief programme. They would trek to the nearby villages to remove the rubble from people's homes and clear pathways. They would distribute food to the survivors and help them pitch tents for the night shelter. Last year, these nuns peddled around 2200 km from Kathmandu to Delhi to spread the message of women empowerment and laying the importance of ecological balance amidst economic development. The cycle ride was spearheaded by His Holiness himself.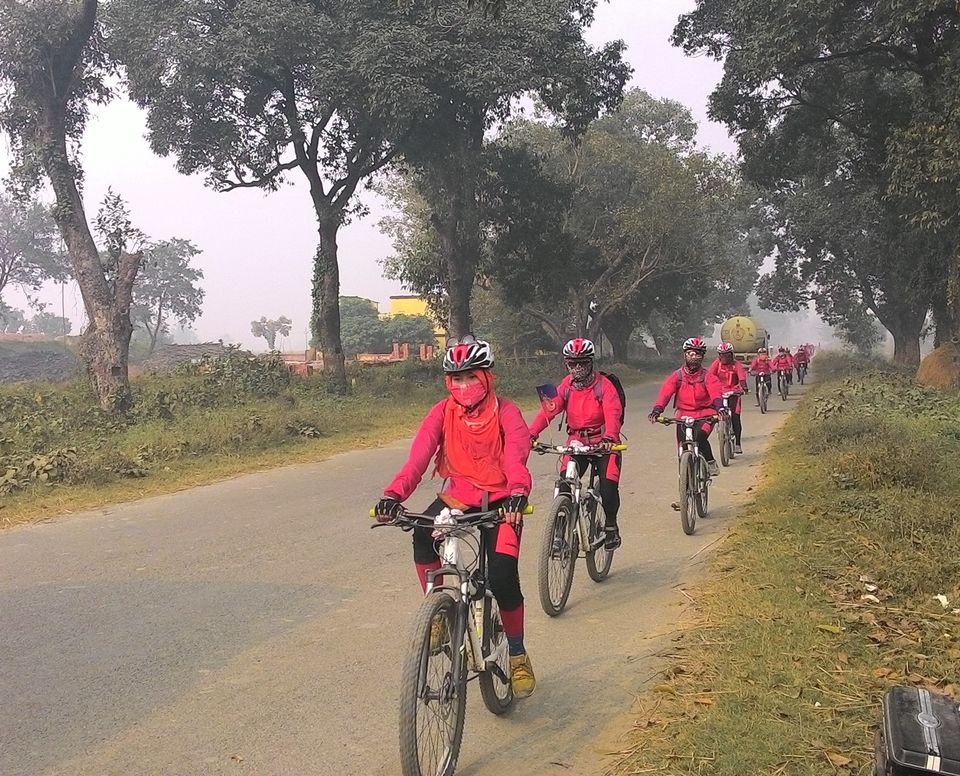 These nuns surely are happy to find a new way of living life. They wish to continue the practice and learning which impacts their personality in a positive way. It is this motivation which allowed them to perform the Dragon Dance – traditionally reserved for monks –in homage of their lineage. A true inspiration these Buddhist nuns say they use this combat system for personal benefit and make sure men and women are at par with each other with no discrimination
For more, please visit my Travel Blog