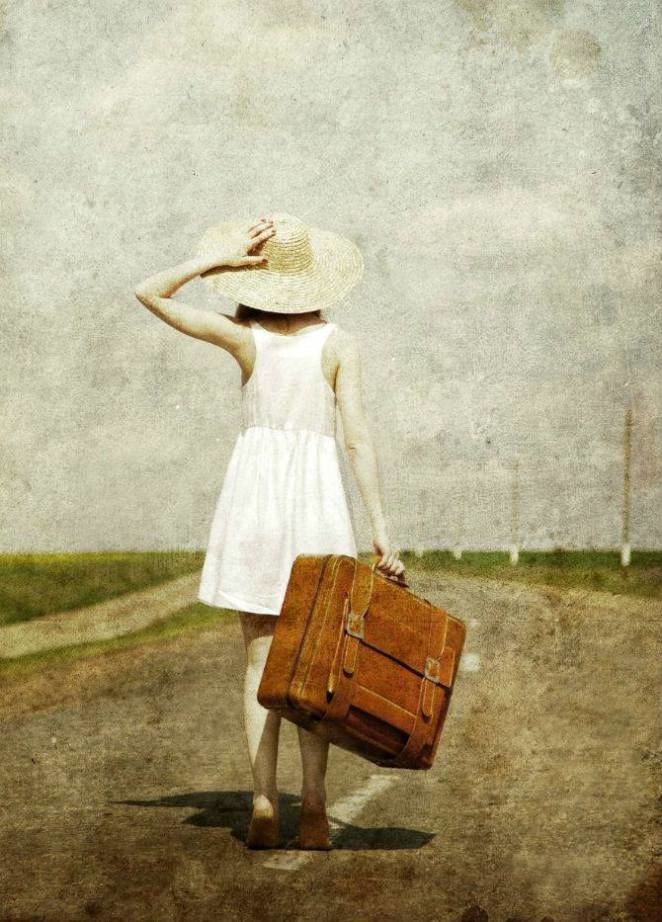 Everyone loves to travel. But I really became passionate about it few years back. Whenever I post my travelogues or pictures of the trips, my friends immediately say that they wants to travel like me and for many of them its just a matter of getting leave from work. But I'm talking here about the girls who wants to travel. Girls have the same passion and rights for travelling just like us men, whether its alone or in group. Few days before one of my lady friend told that she is so jealous of my travels. The reason that she cannot do is that since she is a girl and her family is not allowing it.Think about the unfortunate circumstances that our girls have to wish at least their future husbands would have the passion for travelling in order for them to travel !! For many of them this have been the case, either the family restrictions or the fear of insecurity in outside while travelling.
When I traveled alone to the Himalayas last year I happened to meet few solo female travellers, both Indian and foreign. All shared the same thought that they felt safe there on those remote lands rather than in the cities! I felt strange at first but when you think about it's true. Few days back I traveled in Rajasthan with my cousin sister. We visited Jaipur, Udaipur, Jodhpur, Jaisalmer and a small village in the desert called Khuri which is 50 kms far from Jaisalmer. Never for a second felt uncomfortable by the people there, she said.
If any girls who love to travel is reading this I would say Himalayas and Rajasthan are really to safe places for you to travel and I'm saying from the experience which I heard from the girls who had traveled there.Then again you need to break your mental barriers first and may rebel a bit. Women holds the major role in women empowerment I believe... Remember "she that will not sail till all dangers are over must never put to sea".
Let me share a small incident from our Rajasthan trip also.
I was quite shocked when we got down from the bus at Khuri village, it's a small remote village out there in the Thar desert. The guy who arranged the home stay there wasn't picking up the phone. There was a guy who came in the same bus claimed a distant relative of him and he said he would lead us to the guest house. Honestly I was scared, without knowing whom to trust I stand there but then suddenly a native man talked to me in his broken mix of Tamil and Malayalam.
"Thambi inge ullvaar Keralakar pole porukkikallala" (people in here are not evil as in Kerala!!)
I was laughing my a** off when I heard him. His words were echoing in my mind while we were coming back. Tell me how many who traveled with family here in Kerala or any other places in India who haven't felt unpleasant situations because of the whistles and comments from the people??
Nachikethas MJ