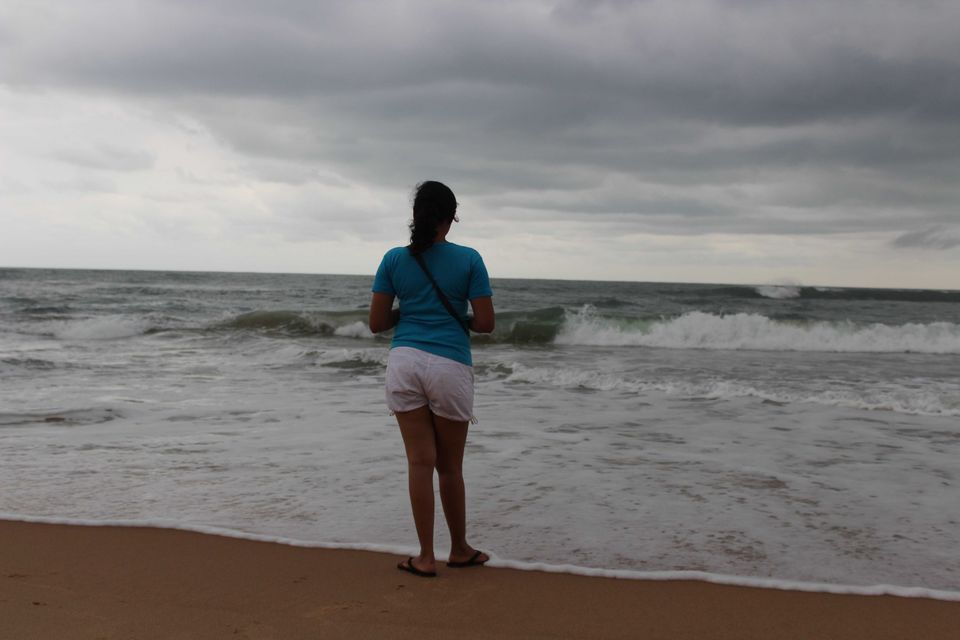 READ TILL LAST TO ENJOY.
This was my second trip to Goa which I planned as Solo trip. I started my journey late night from Udupi on 11th June 2018 by train and reached Goa on 12th June early morning at 4.30 AM.
I had already booked a room online and the First thing I did is check-in to the Hotel which was close to Madgaon Railway station. I relaxed for 2-3 hours since it was a sudden plan trip so all night I traveled in general coach. After relaxing a bit I decided to get ready and leave the hotel room and by 9 AM I was out from the hotel.
I hired a Scooty which is best to travel in Goa and decided to cover from South Goa to North Goa.
Second day I checkout from the hotel and decided to go to North Goa, I started from the Chapora Fort because my plan was to cover all the beaches after this fort.
After visiting above two places I decided to enjoy the lunch in some restaurant and spend some time and after that I decided to visit ford Aguada .
And after a drive of approx 30 minutes I reached Aguada fort. I clicked some pictures here and ends my first day trip.
Now here comes the exciting change in the trip. As I said earlier that I planned this trip for 2 days so today is the second day and I was suppose to end my trip today but it didn't happen and I thanks the god for this. While relaxing on the beach I though even in my last trip of Goa I visited the place which I have visited this time and went back, last time also I didn't go to Panjim Local market and places which are famous in Panjim and this time also I'm ending my trip without visiting Panjim. When this though strikes my head I decided to stay one more day and I start searching the hostel close by on one online hotel booking app.
I booked the stay for one more day and in evening after having 3-4 pints of beer and spending enough time on the beach I went to the same hostel I booked for myself for one more day and I check in to the Hostel.
THIS IS THE PLACE WHERE I MET A UNKNOWN GIRL WHO BECAME VERY GOOD FRIEND LATER.
After I check in the hostel first I took the bath and after that I was making some calls to my family and friends , when I was on phone and standing outside my room I saw one girl walking towards me (Not actually towards me she was going to the kitchen which was next to my room) when she was 150 feet away she passed the smile which I noticed but left un-noticed, because I wanted to be sure, she came at 50 feet closer distance and passed the smile again this time she waited for me to notice her smile and respond to it, this time I also smiled back because I was sure she gave the smile to me and expecting smile back.
Now let me explain the atmosphere of the hostel a bit to understand the remaining trip better, I was in hostel which had 5 dormitory rooms one was only for girls and other 4 was mixed which means even a girl can stay in same room in which boys are staying. The hostel has one common area for partying and boozing. This common area has 7-8 beds(deewan). They were set according to the groups like one bed is in front of another bed and had table in between. Group use this area to sit and enjoy their drinks and they also play the games while listening to the music.
Now I will explain a bit of the girls who gave me the smile , she was from the Gujarat State , who was on her Goa trip with her 3 other friends ( 2 Boys and 1 Girl). And the best part was even she was moved to this hostel on the same day and left the hotel which she booked online and stayed for one day.
Second meeting of the day with the same girl.
In night around 11:30 PM I was preparing Maggie in the kitchen and for some work she came to the kitchen, this was the first time conversation started by asking from where I belongs and after answering that I'm from Delhi I asked the same question from her and she replied Gujarat.
My Maggie was prepared so I said bye and left the kitchen, I came to the common area in which almost all the bed have the groups on them only one bed had one guy on it , I went and I asked his permission to join the bed and he allowed me to sit on the same bed. I kept my Maggie bowl on the table and called my girlfriend on phone who was in Delhi, after 3-5 minutes the girl I met in the kitchen came and sat with the other boy whom I asked the permission to join this bed just few moments back than I got to know that this girl is with this guy. When she joined the same table I hang up the call of my girlfriend saying bye and good night and we all started conversation and then she asked his friend and me that would you like to play the cards? I and his friends said yes. Then she went to my room and called her second friend who was the other girl of their group and the remaining guy was not so close to the group so she didn't call him from the room.
We keep playing the cards till late night around 2 or 2:30 AM. By this time we have shared each other number and I texted her to stay after the game and asked her to join me to the beach which was very close to the hostel to enjoy the early morning. His friend asked her to let's go and sleep and she said that you go I will come in some time it means she accepted my request to stay after the game, his friend wished her good night and left. We started talking about ourself and then I came to know that she love Goa a-lot and she visit Goa twice a year at-least. Till 5 AM we spent the time in hostel and then decided to go to a beach which was on the back of our hostel.
We chit chat for hours about our likes , dislikes , drams and much more.
By this 7 AM we got to know much more about each other. If any new person will see us than that person could not tell that we are only 1 Night old friends.
Here are some more pictures of that beautiful morning.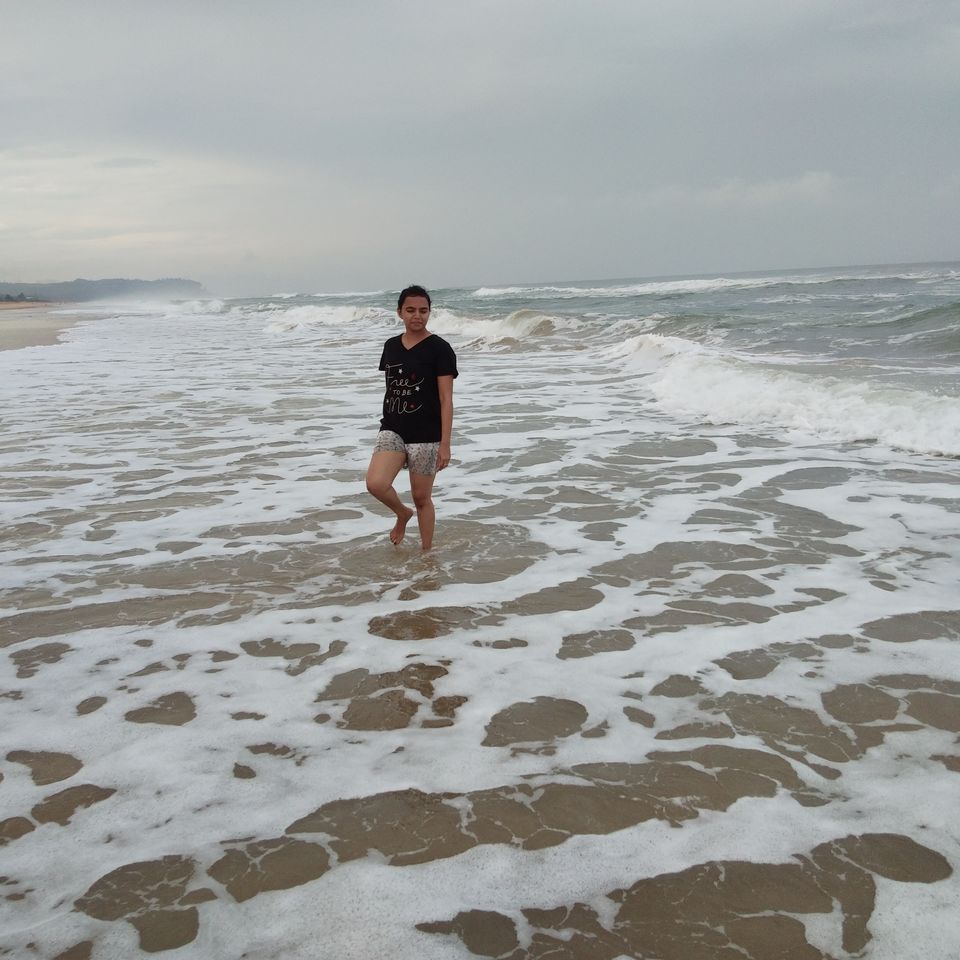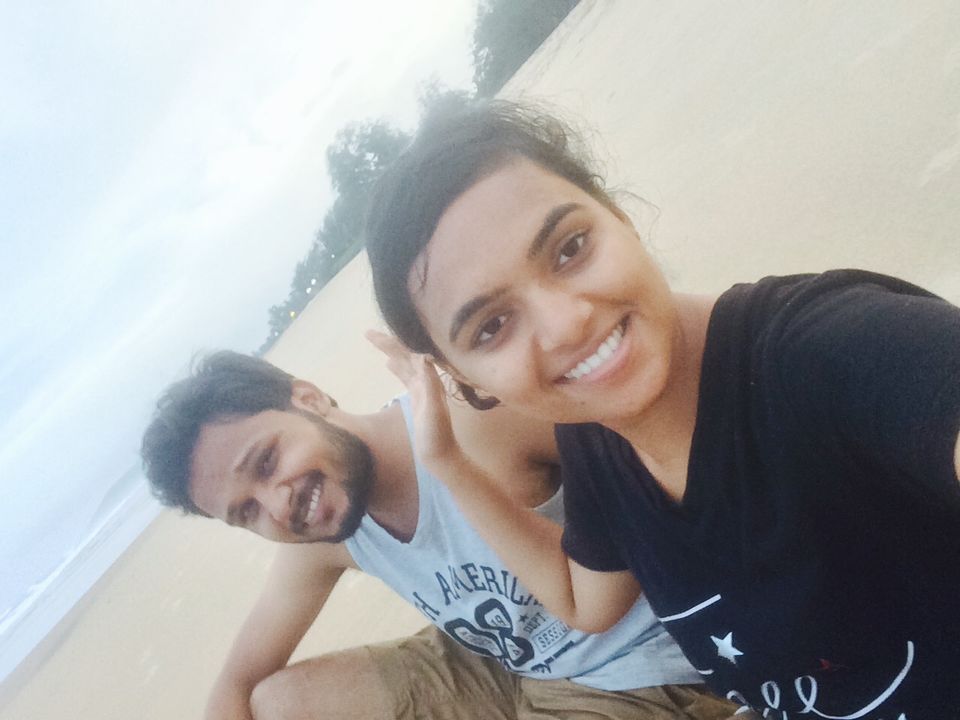 She told me that she has a plan to leave today since one of her friend out of three is going back and she said she would like to stay if I will also stay for one more day. I didn't think for a single second and said yes that I'm ready to stay (Which boy will say no to a girl in Goa who she wants to stay one more day with you).
We came back to the hostel at 8 AM got ready then went outside to have breakfast and came back slept.
At 1 PM his friend has to leave so he decided to go and she said that she will come with the other 2 friend who has to go on next day.
New friend is now sharing the same room.
After his friend left we have to book the hostel again for one more day because we both have the booking till today, so we again booked the bed in the hostel and luckily she got my room this time in this room she already had those 2 other friends.
After his friend left we both hang out to all the places together, we didn't go to much places but we enjoyed food in restaurants, drinks in our hostel common area.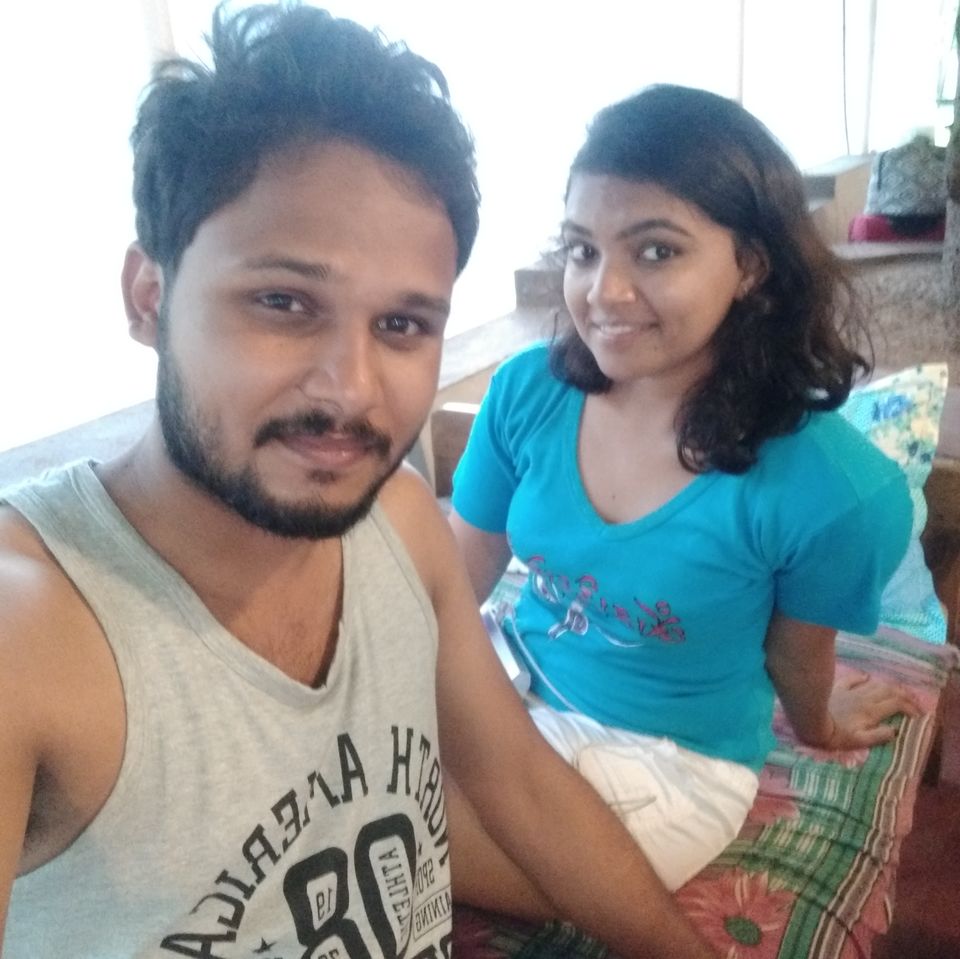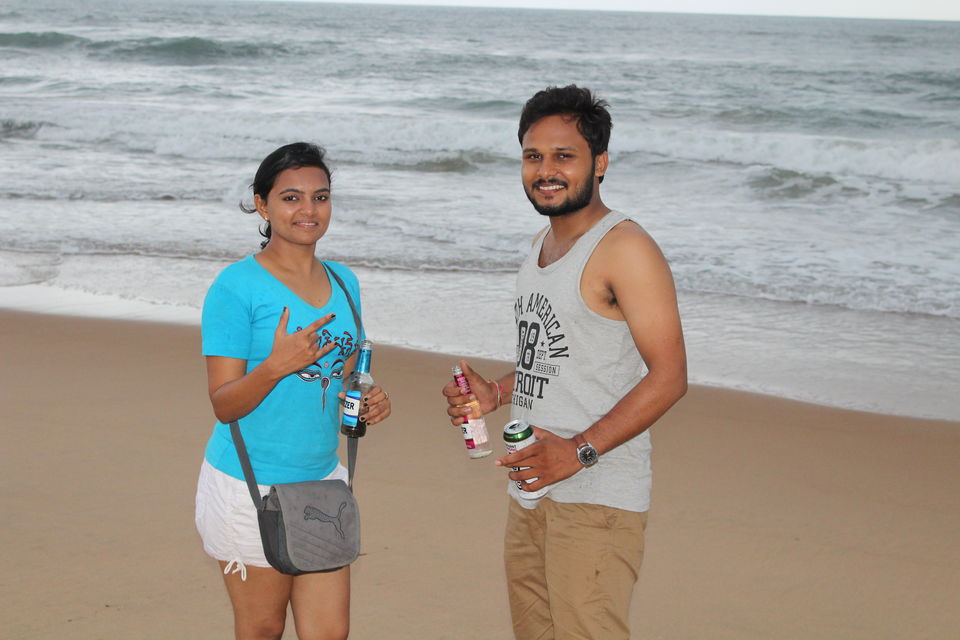 After spending one more day together it was the time for both of us to go to our respective places, but we both had the feeling to stay more and spend some more time. I should say she has the guts to do what she like to do, she said her friends that they should leave because she want to stay more and will come after staying one more day.
I hope a solo trip could not get best than this to a guy, where you meet a person of same interest. If you like this trip story please follow me so you will not miss my upcoming story (In 2019 we planned the trip together I will share as next). Comment your views about the trip. If you have any question please comment or message me.
Early morning two new friends are on beach.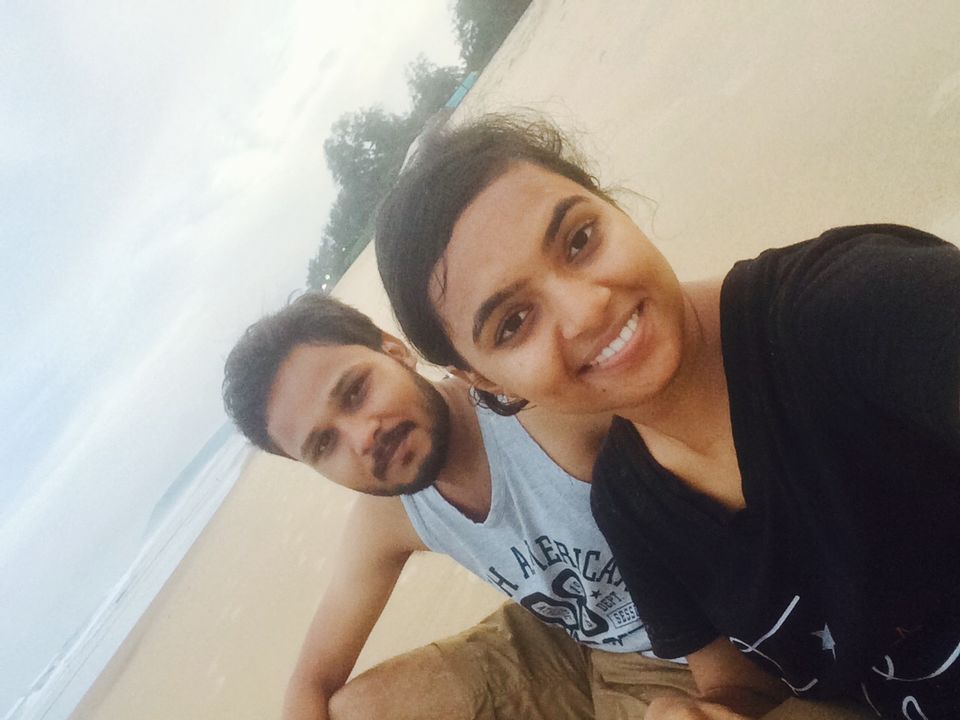 One more and last day with the unknown to very close friend.
Let me explain this last day with the help of pictures, because I already have written a-lot and I believe pictures speaks more than words so I'm sharing the pictures of our last day.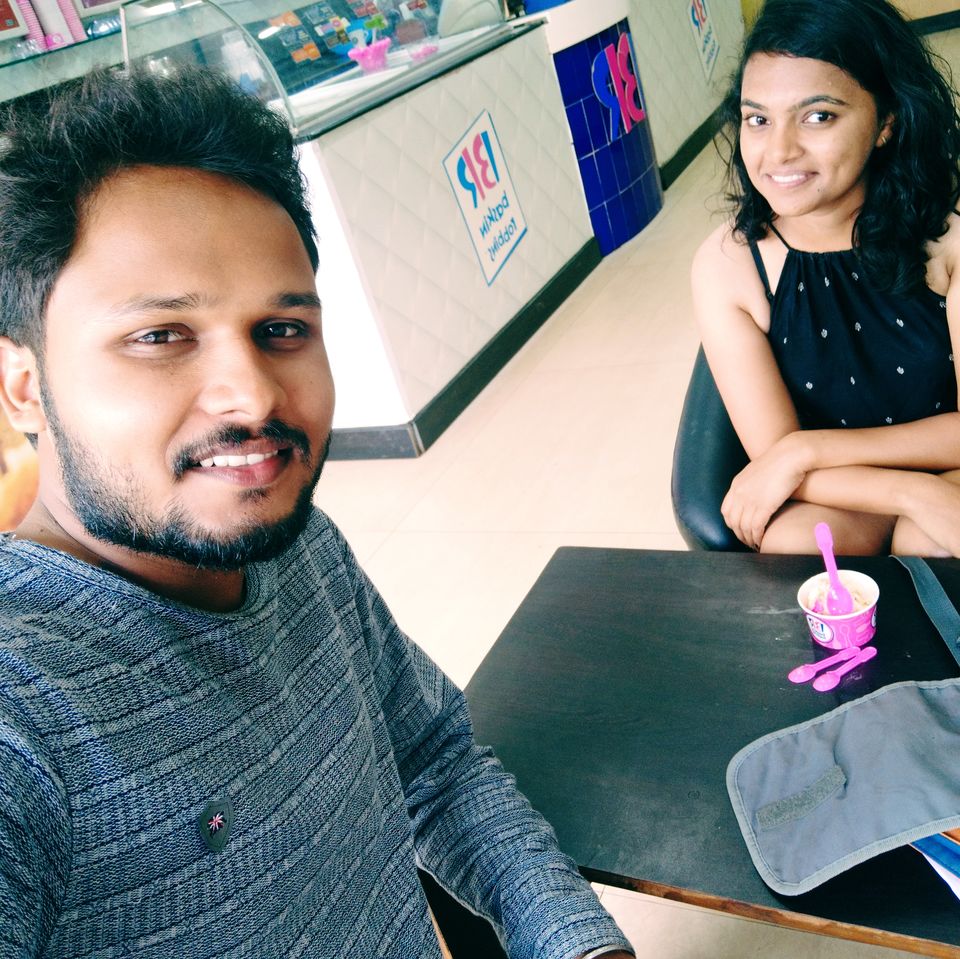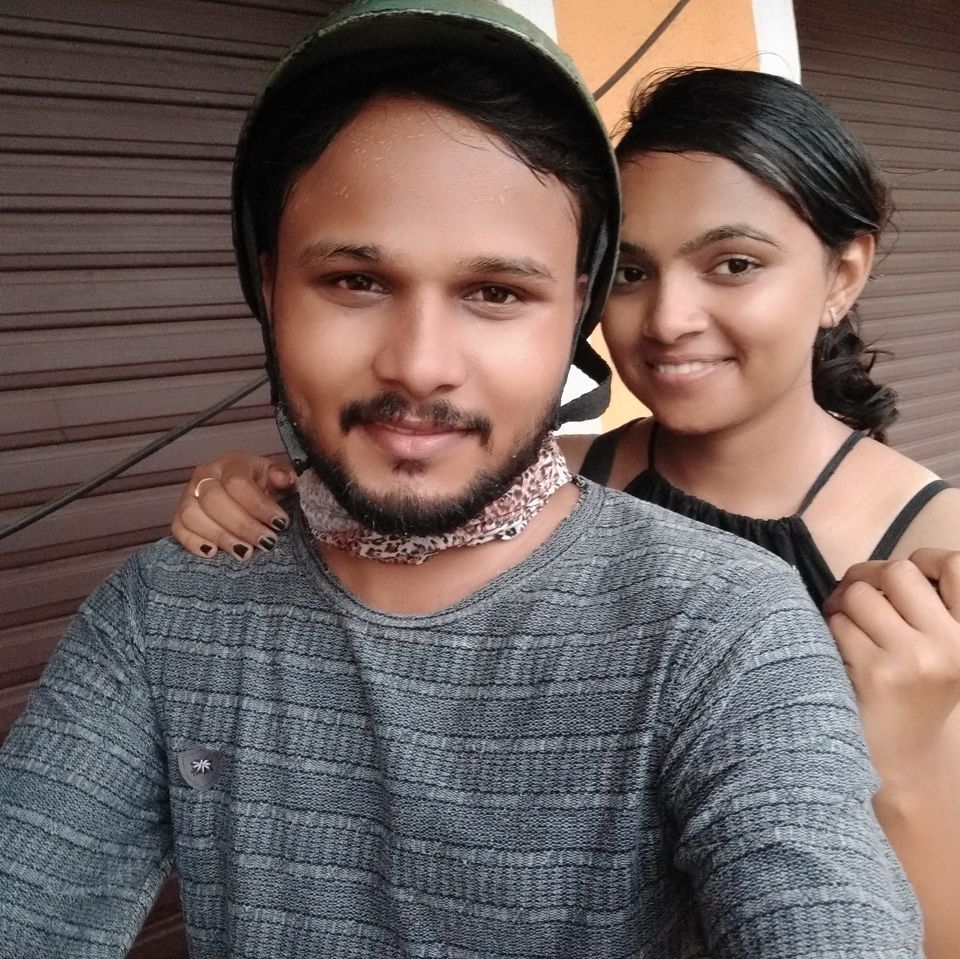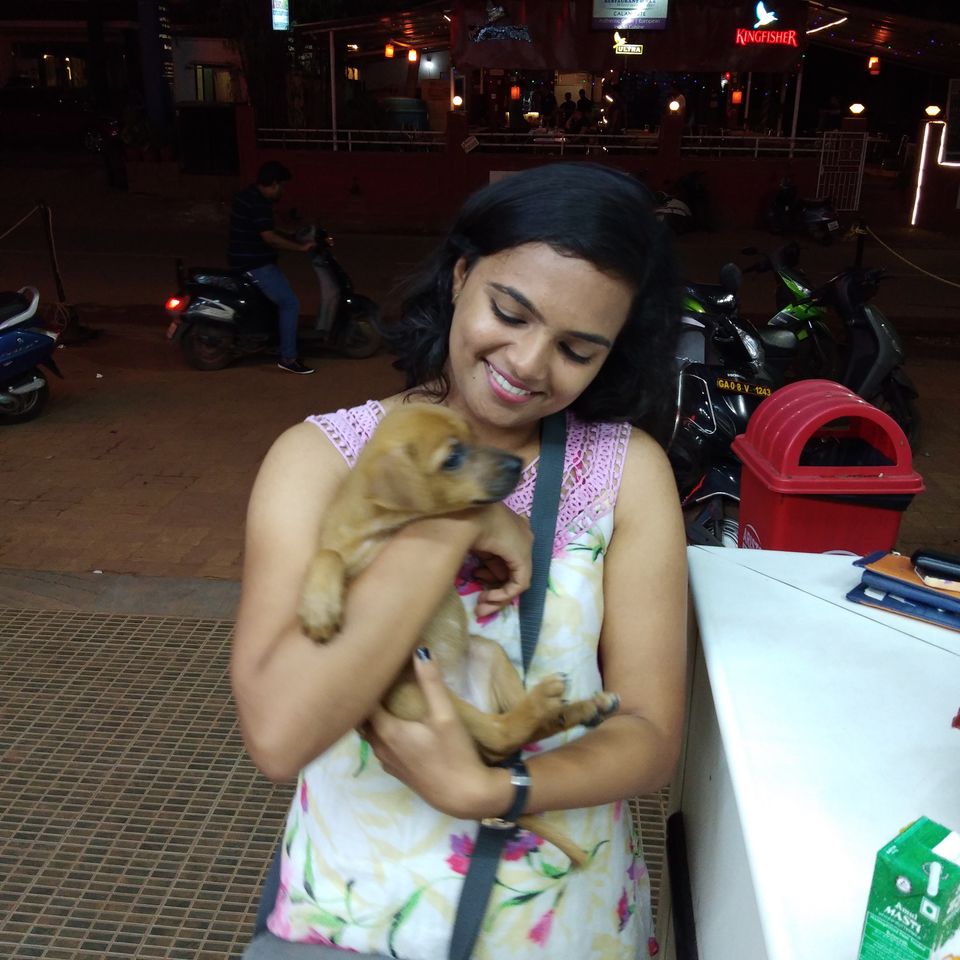 Last day and we left to our respective places.
Here comes the day 5 when we both decided to end the trip and go back to our places, because in last 3 day we enjoyed life to the fullest and every good or bad thing has it's end.
We returned our rented vehicles and check out from the hostel.
We decided to take the bus to travel to the railway station from where we both have our trains to catch and here is the last picture of the trip.