On a languorous Friday evening, while I was engrossed in my work, my eldest brother came up to me and said "I'm going for a trek to Nag Tibba. Do you want to tag along?" Now, if you know me, you would know of my passion for travelling (which started with my first trek in 2015 at age sixteen) and an even greater frenzy, especially for trekking. Organically, I responded in the affirmative. And here I was half an hour later, packing up my suitcase, for we were to head out at about 10 pm at night. Since it was an impromptu trip, we decided to travel by an overnight bus which we boarded from ISBT, New Delhi.
With a 15 minutes break once, around 2 am, for us to fuel ourselves with tea and coffee, the bus ride elapsed swiftly, with occasional snores and honks. We were dropped off at Dehradun around 6 am, the next morning. I had been to Dehradun a couple times, as a kid and this valley town only offers large expanse of eye soothing beauty each time you come here. Walking for a couple dozen steps, we spotted our pre-booked shared jeep, standing at a distance. After recharging ourselves with some hot morning tea, we set off for Pantwari which was about 90 kms away.
We must have moved less than a kilometer over the Rajpur Road when we spotted a cluster of cyclists racing speedily in the opposite direction. From teenage girls and boys to the elderly, they all beamed with the joy of a delightful Dehradun morning coupled with a crisp breeze. Apparently, it was one of the many cycling marathons organized frequently in the valley town. Nonetheless, it was a sight worth seeing!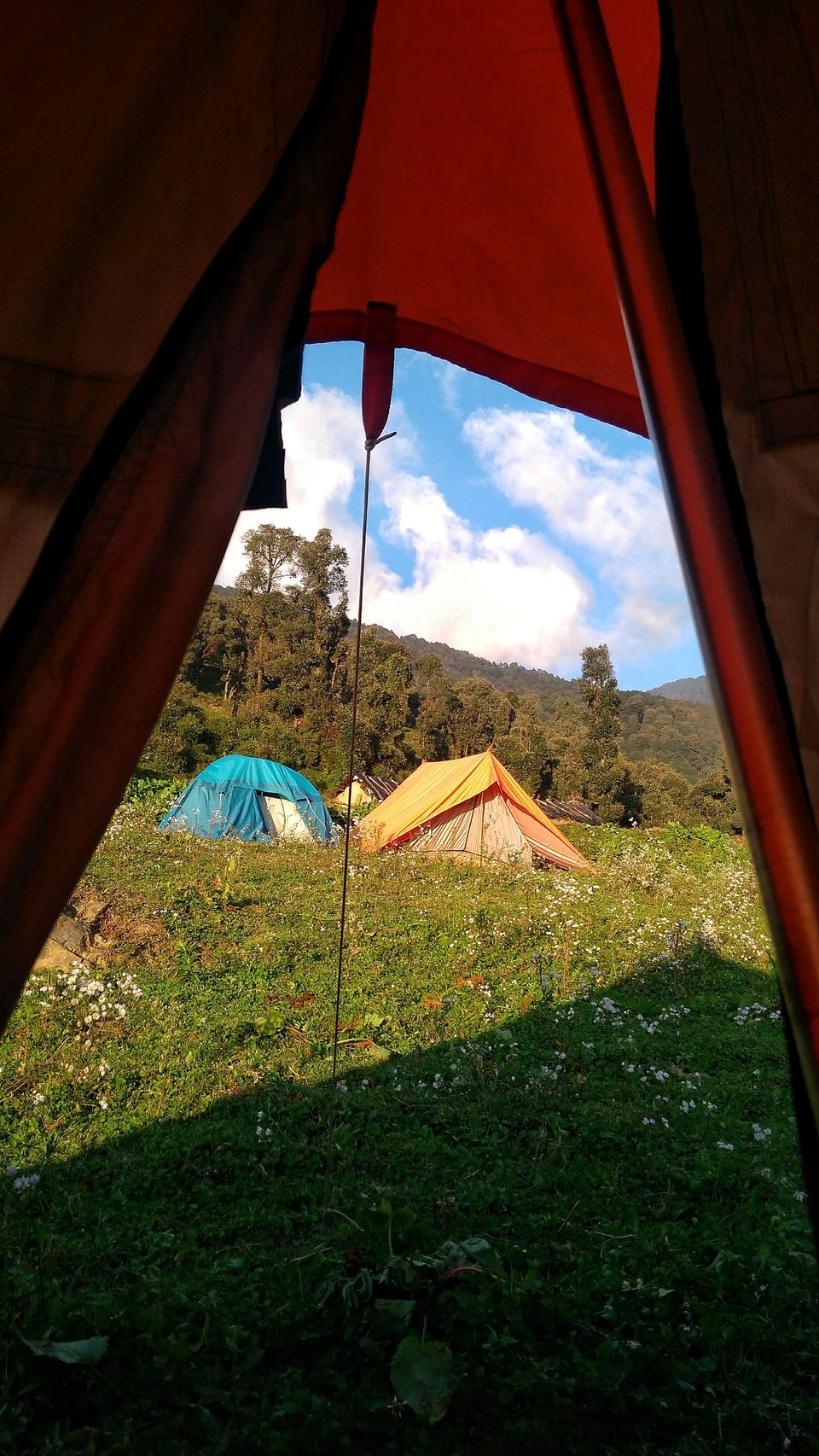 For the next three hours straight, we were ascending the stupendous mountains, where the sunlight softly broke its way through them, falling gently on my soft, drowsy flesh. My eyes especially widened at the occasional sight of the simple yet beautiful local life that thrives in those mountains. As we drove forward into the heart of the valley, I could hear the distant desultory talks of the elderly, lounging at a local shop porch, and the soft yet audible laughters of some local children playing in a house's verandah. The minimalism of the sight kept me hooked onto the idea of how much we undermine the simple pleasures of life, amidst the chaotic city milieu. I dozed off mid-way through the journey and woke up just in time to take in the last bits of the endless beauty that engulfed me.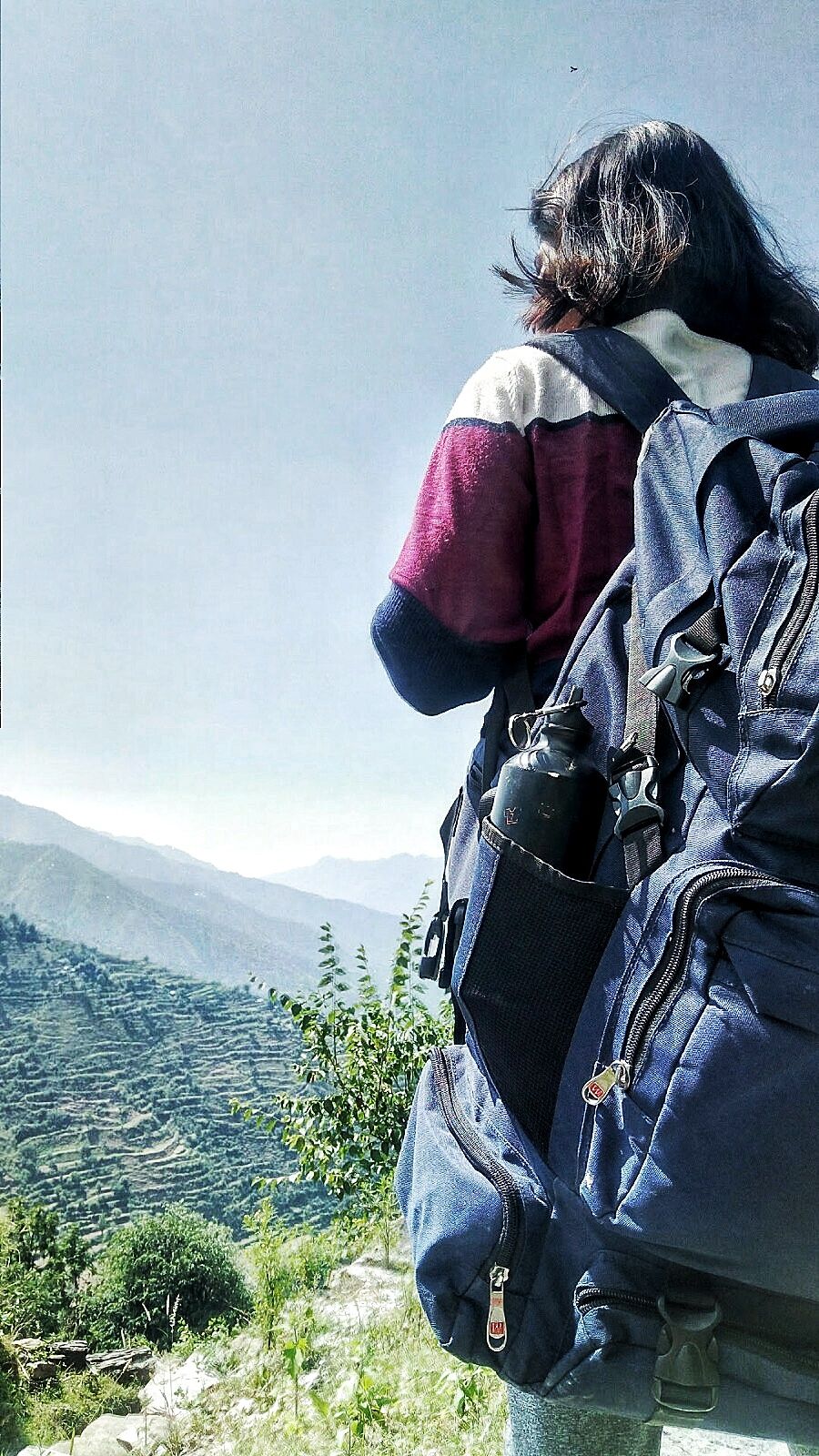 We reached Pantwari, which is a sparsely populated base camp village for the Nag Tibba Trek. Standing high at an altitude of over 2500 metres, Pantwari serves as a magnificent home to the Garhwal community of Uttarakhand. I wandered around a bit in an open backyard, soaking in the invigorating Himalayan air, with a distant view of the mountains to soothe my eyes. After about an hour later, with food in our stomachs and thrill in our hearts, we set off for Nag Tibba with a local tour guide whom we had pre-booked for ourselves, online and before leaving, we stocked ourselves with the essentials (water, biscuits, some food and first-aid), for treks can be awfully draining without these.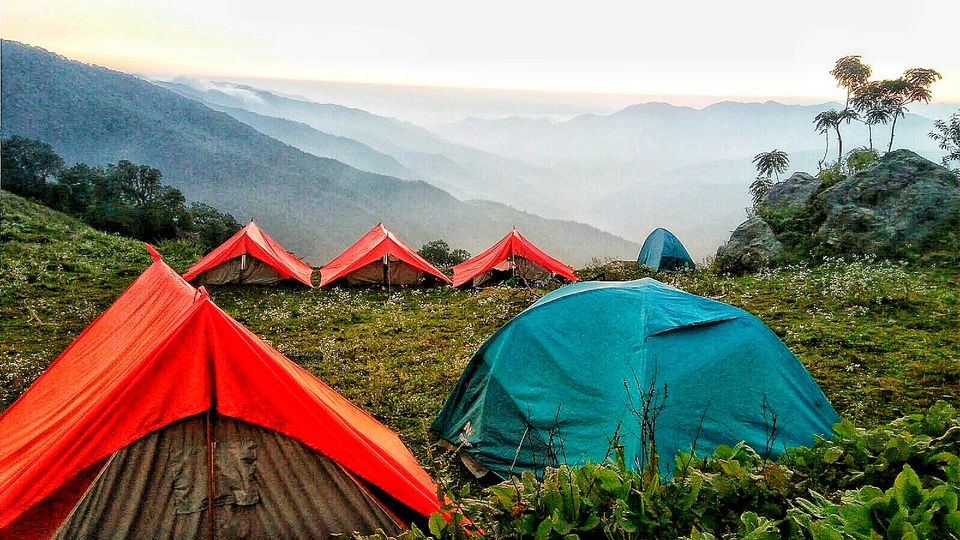 The Nag Tibba peak (abode of God of Snakes) stands 9915 ft. tall, enthralling adrenaline junkies from across the length and breadth of the country. Even though it is considered an easy trek relatively, I must admit, the hike up was through rugged terrains and bumpy trails. But, coupled with astounding views of the majestic valleys and music blasting through the speakers, we covered the 4.5-5 km trail up to our base camp in about 3 hours, encountering midway, locals with their horses trailing downhill, and occasionally stopping to lend ears to our guide as he described the picturesque beauty, vividly. One would also spot on the journey upwards, thousands of small white flowers in meadows stretching endlessly which made the whole scenery look nothing short of a traveler's paradise. We took occasional halts and chatted with the local kids, immersed in admiration of their simple yet demanding routines.
Once we reached our camp, I forgot how exhausting the hike was, because we were just in time to witness the most splendid confluence of a scarlet hued sky, a setting sun and a horse grazing grass in the center of the meadow, which made for a breathtaking view. The camp kitchen (which was setup in a small hut shaped structure) served us dinner(mashed potatoes and chapatti) which we ate to our heart's content.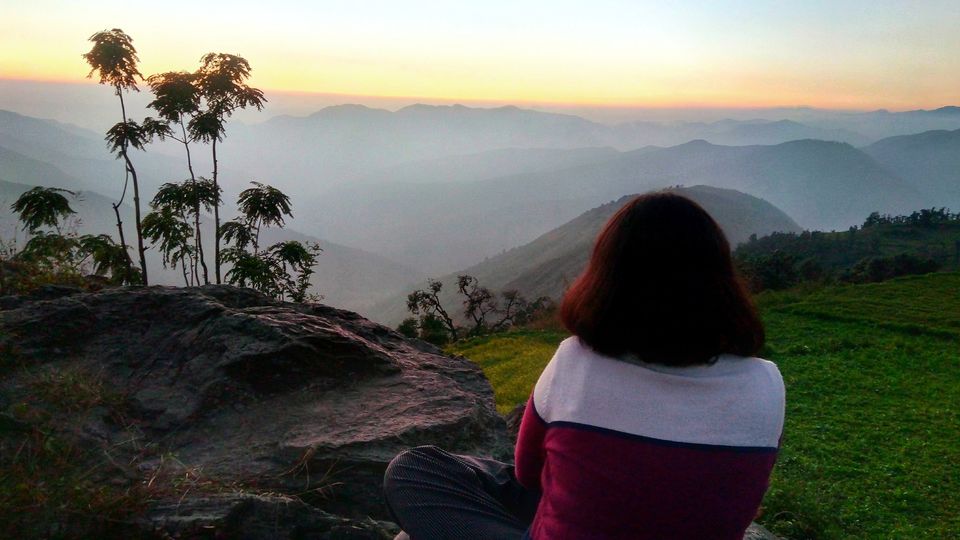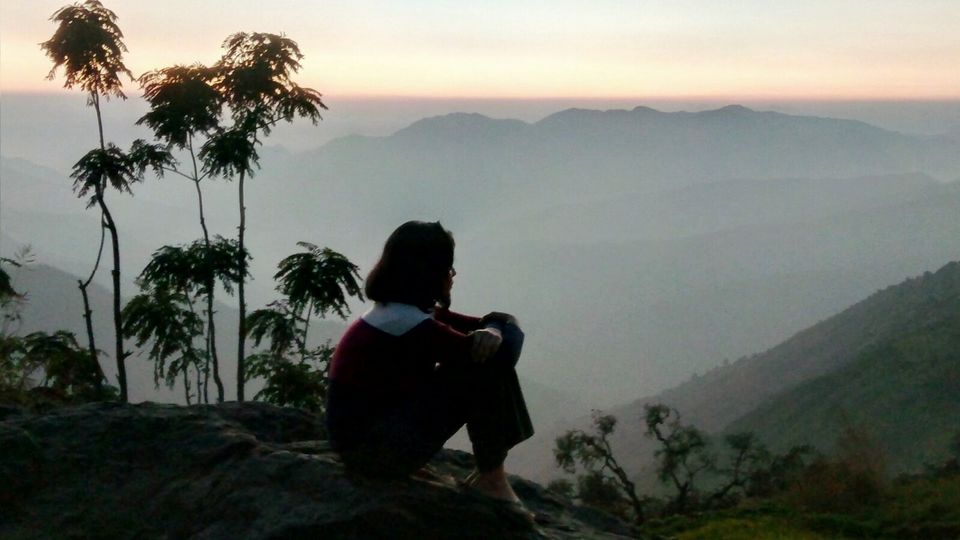 Later the same night, a bonfire was lit up and everyone gathered around it, jamming to some old Bollywood songs. Amidst the musical session, I looked up towards the sky and gulped, because I was left speechless for a moment. The sky sheltering us above was full of infinite stars that shone brightly, easily making it the most beautiful night sky I had ever laid my eyes upon. We wrapped up early that night(Spending a night in the camps, amidst the mountains is one of the most beautiful experiences).
The sun had already risen and was shining fiercely when we woke up the next day. Mornings in mountains with tea/coffee at your service, is what I believe to be a benediction for travelers. After lazing around on the meadows for a bit, it was time for us to head for the remainder trek up to the Nag Tibba temple, which was about another 2 kms hike up from the base camp.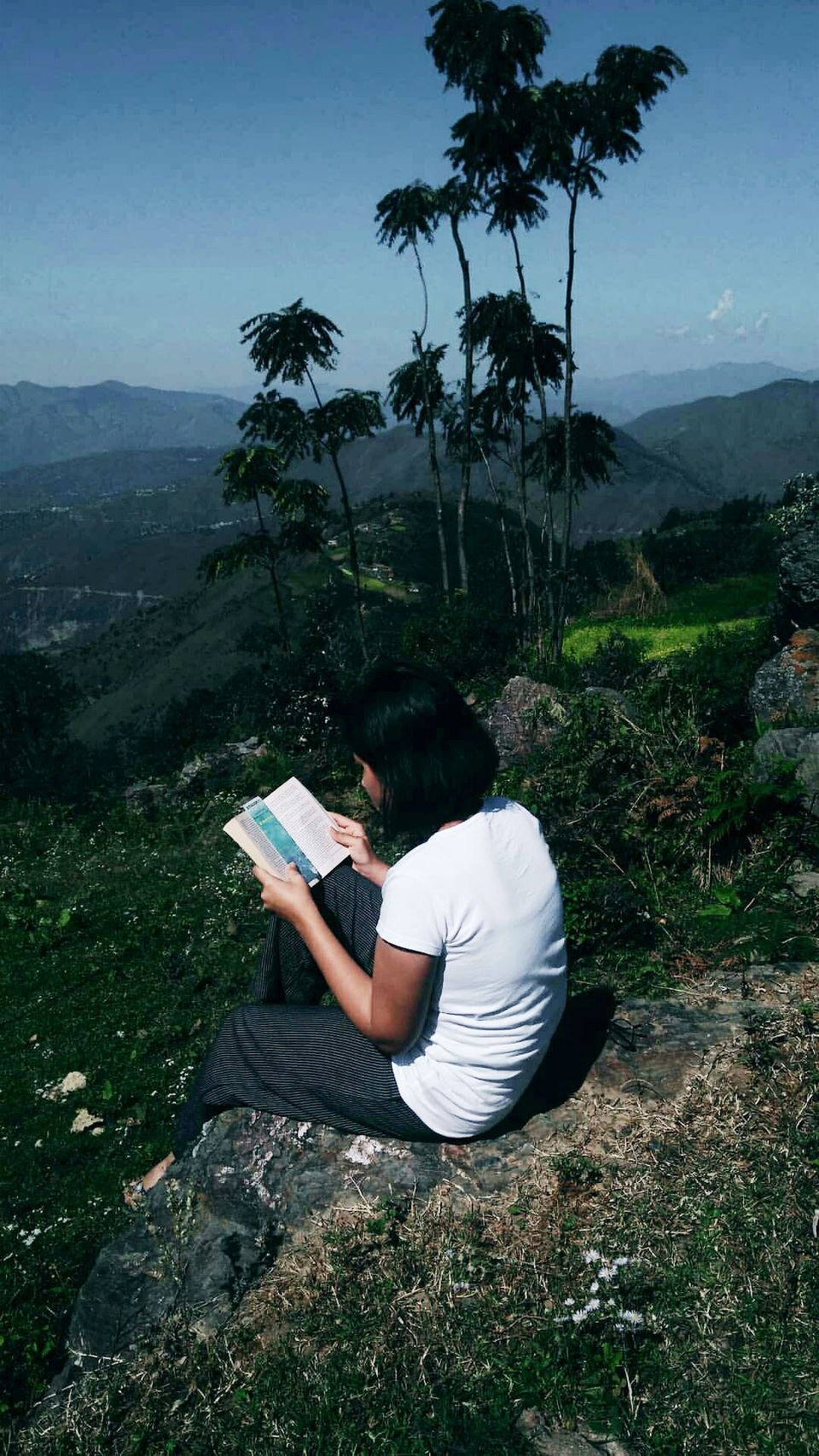 My elder brother and I were insistent on staying back and enjoying the present stunning view and so we did, while my eldest brother along with the other campers continued with the journey on wards. After about 3 hours, they returned and accompanied us for lunch. Having been served Rajma Chawal (a popular North Indian delicacy) not only made me reminiscent but also left me pondering over how beautifully cultural diversity thrives in travel. Later the same afternoon, we packed up our belongings and after bidding our fond adieus to everyone, we headed downhill. We reached Pantwari and rested a bit before heading out again. We took the same route back to Dehradun and then finally, to Delhi.
They say, "Life is what happens to you while you're busy making other plans." As I write this, it's been seven months since that trek and it's both surprising and satisfying to realize that my memories from that day are as vivid as before. It is surprising because it has been a long time since and it is satisfying because this stands as a testimony that my travels will continue to live on in my heart, even if someday I do not find the right words to elucidate them.