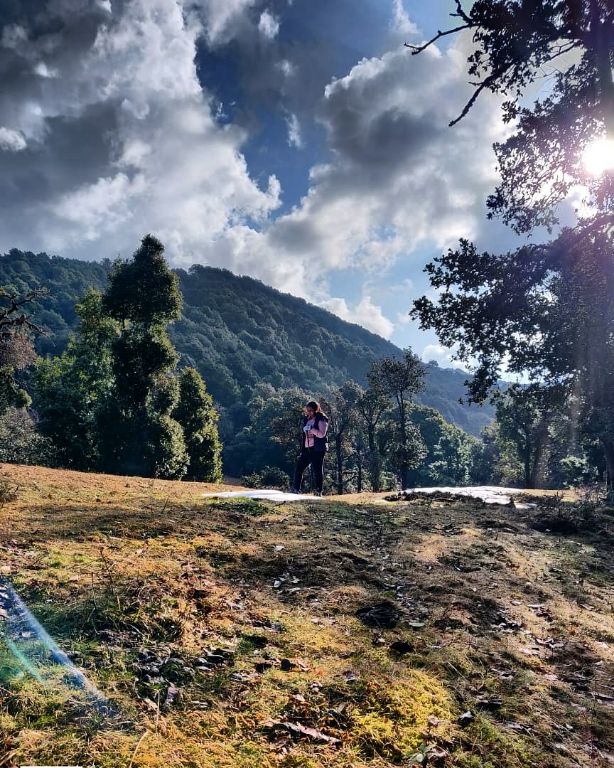 ' Nag tibba'has definately  became special to me in many ways first and foremost obvious reason is 'Mountains'  ahhh my forever love second ,it was my first trekking trip with my sista gang and sadly last trip before corona lockdown.  So I was deeply sadened after my all set trek to kareri lake got cancelled. My elder sister came up with a cheerup plan of nag tibba trek. I got ready immediately and we started booking our flights to Delhi. My elder most sister Anu came Delhi from Ahmedabad .my second sister Ritu came from raipur and I from Indore. So you can say 'sangam' trip. Lols.
We boarded early morning  around 6.45 am shatabdi express to dehradun .I strongly recommend shatabdi as it's highly comfortable, timing is perfect, larger window frame ( to checkout awesome nazare) and most important the food😉
We reached dehradun 2'0 clock in the noon and booked our stay with starwoods hotel near Prince Chowk which is on walking distance from railway station.  In the evening we visited mindrolling monastery and Buddha temple . There are many local home run Tibetan food stalls that you'll surely enjoy.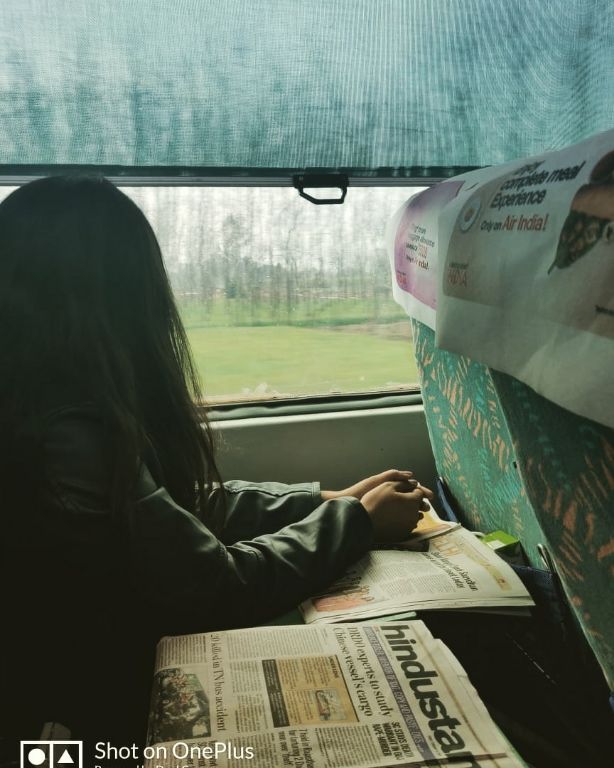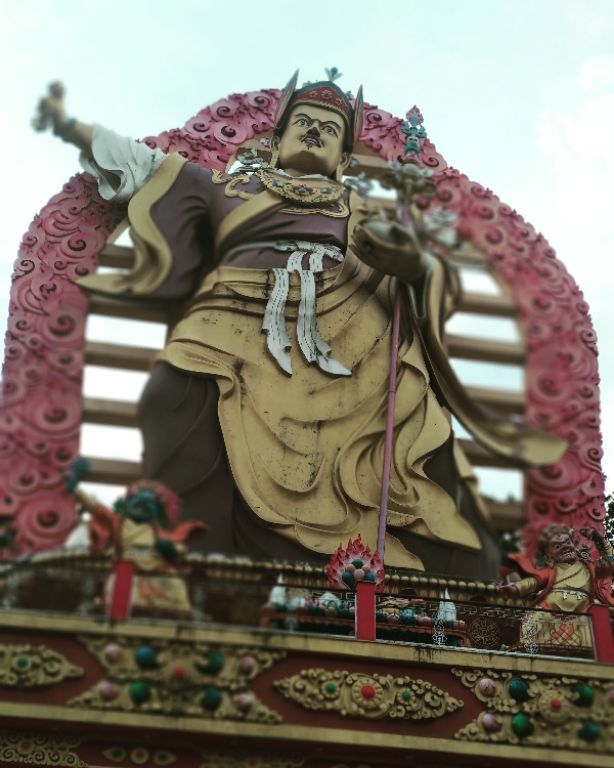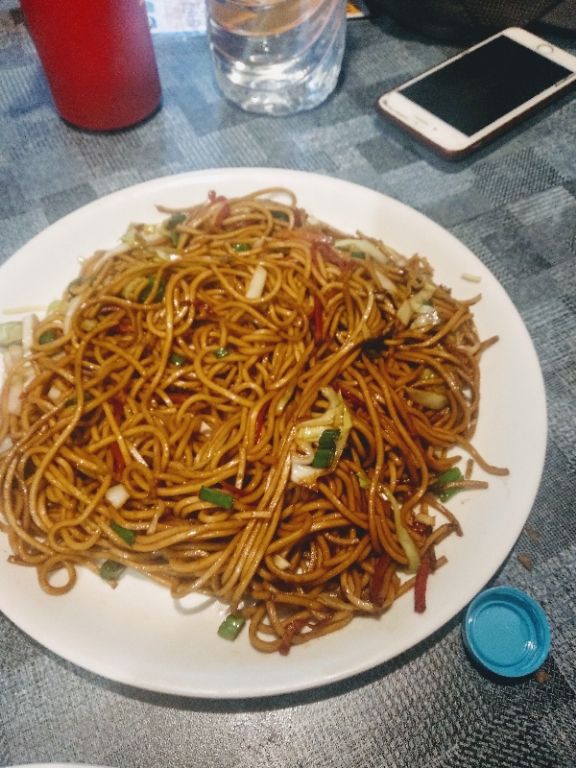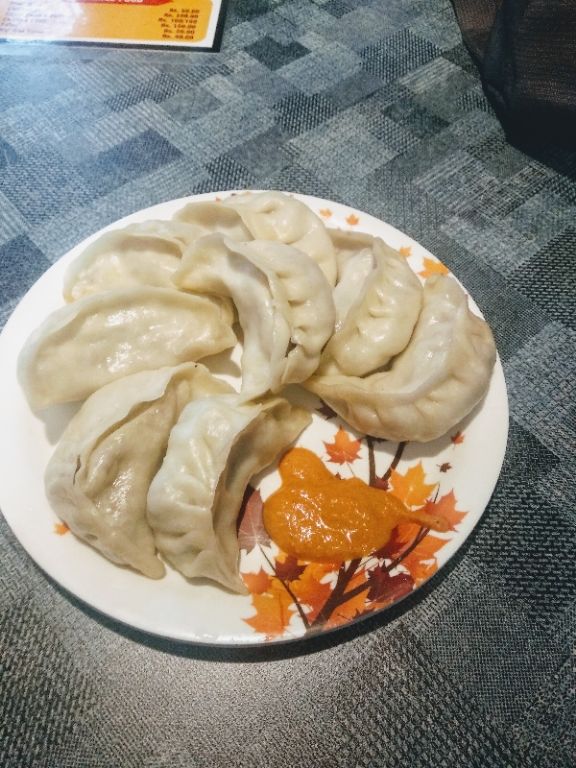 I had booked my trek with trek the Himalayas after reading it's reviews on internet. Their Traveller picked up 6 in the morning from dehradun railway station. Round and round the Traveller was going giving us motion sickness 😫 to reach mussoorie. After visiting many hill stations I can finally conclude ,dude mussoorie road can make anyone puke🤣. We had light breakfast in local restaurant in kempty .It was chilly cold in February in kempty in comparison to dehradun. In 6 hours we reached our base camp which was at small  Pantwari village. You won't find much fancy biggy hotels and restaurant in Pantwari but it is nice village away from city chaos.
Our trek leader briefed us about trek ,do's and don't and we started our trek at 1'0 clock in noon in full sunny weather.
Nag tibba is not very easy trek as I found the entire day 1 trek of 5 KMS quiet steep. 90 percent it full ascent steepy trail. Pushing ourselves step by step till 5 hours we reached base camp just before sunset . The view from the base camp was soooo mesmerizing .the sky turned orange and finally dark and here comes the super chill after dark😉. The temperature dropped like hell after sunset .
We enjoyed our dinner made by TTH cooking team and had sound sleep in our tents as the temperature dropped down to minus 3 degrees .
Note- 1. Keep our sunglass handy as it is very sunny in mountains
2. At least 2 litre bottle you should cry with you to stay hydrated.
3. Try to keep your backpack light.
4. Try to keep focus on the feet than to look upward on the trail as you might feel mentally tired that there is long way to go.👍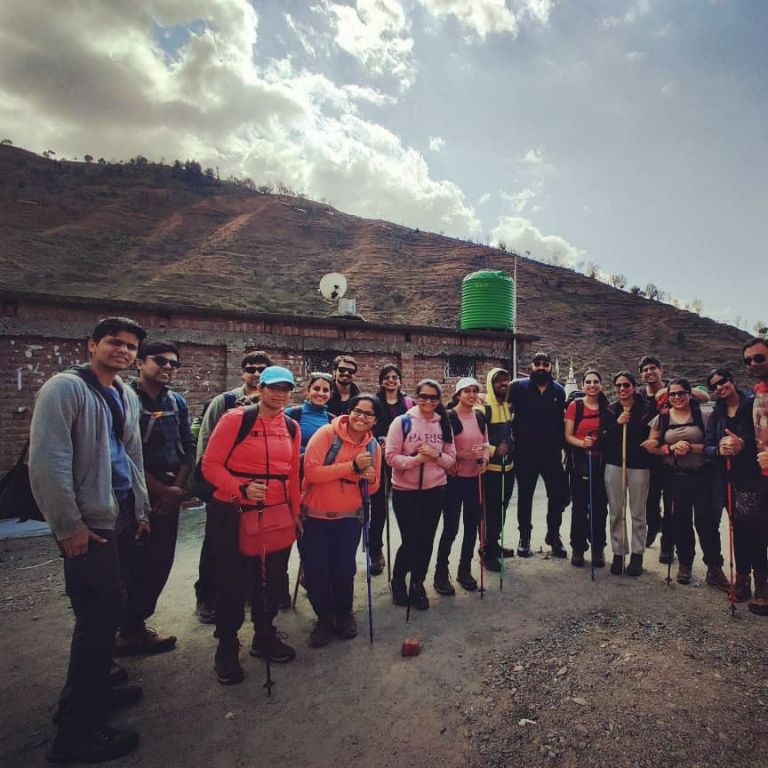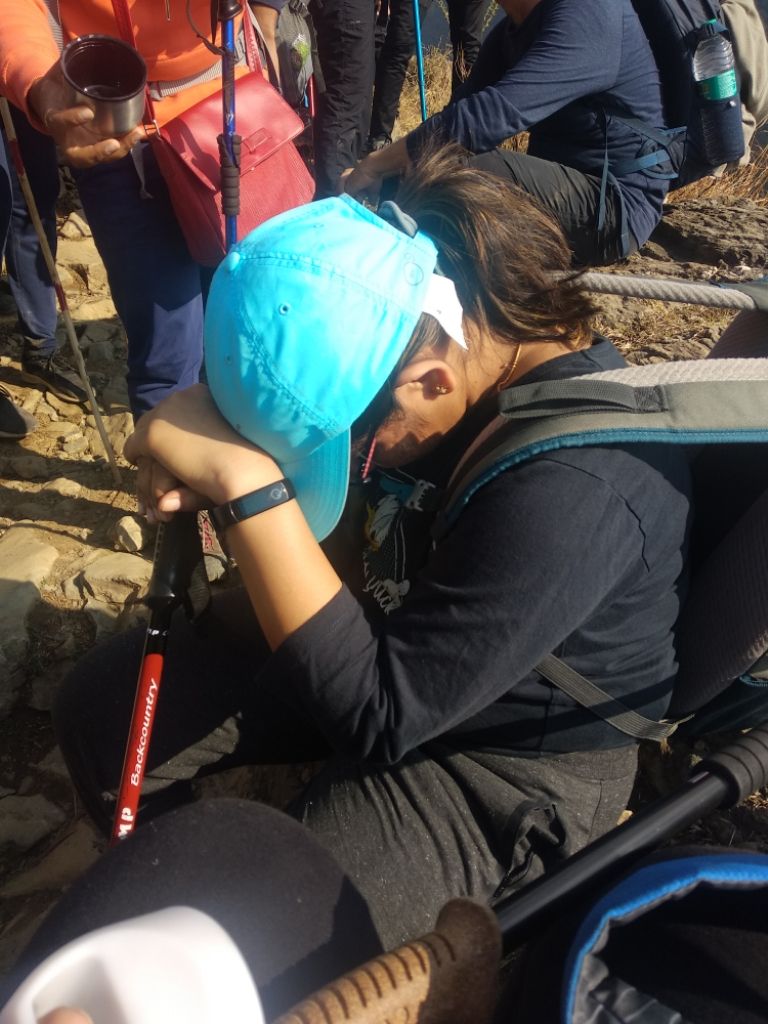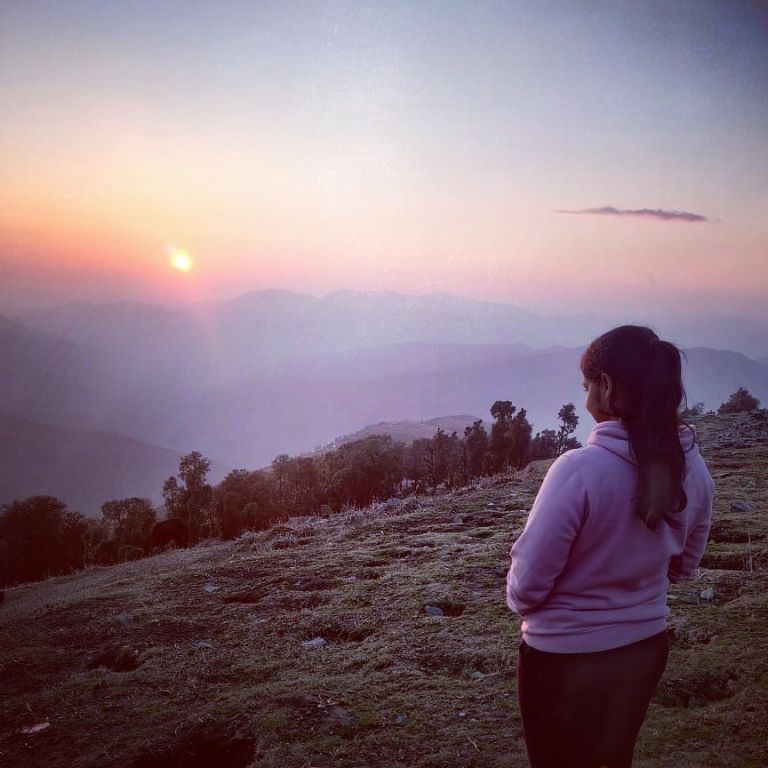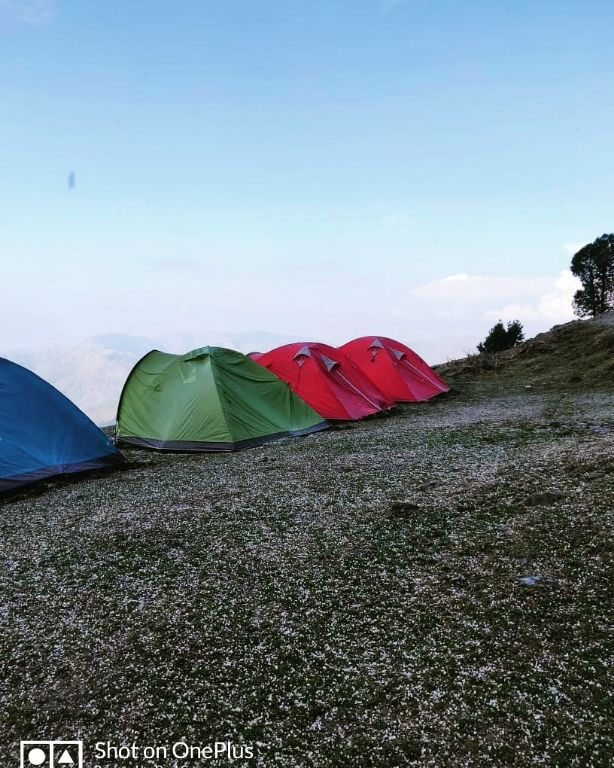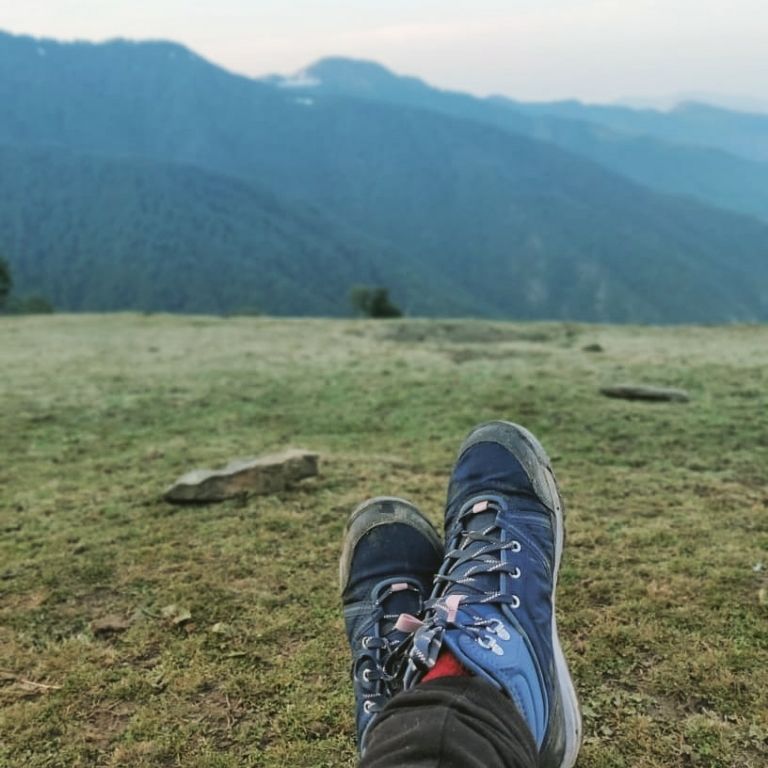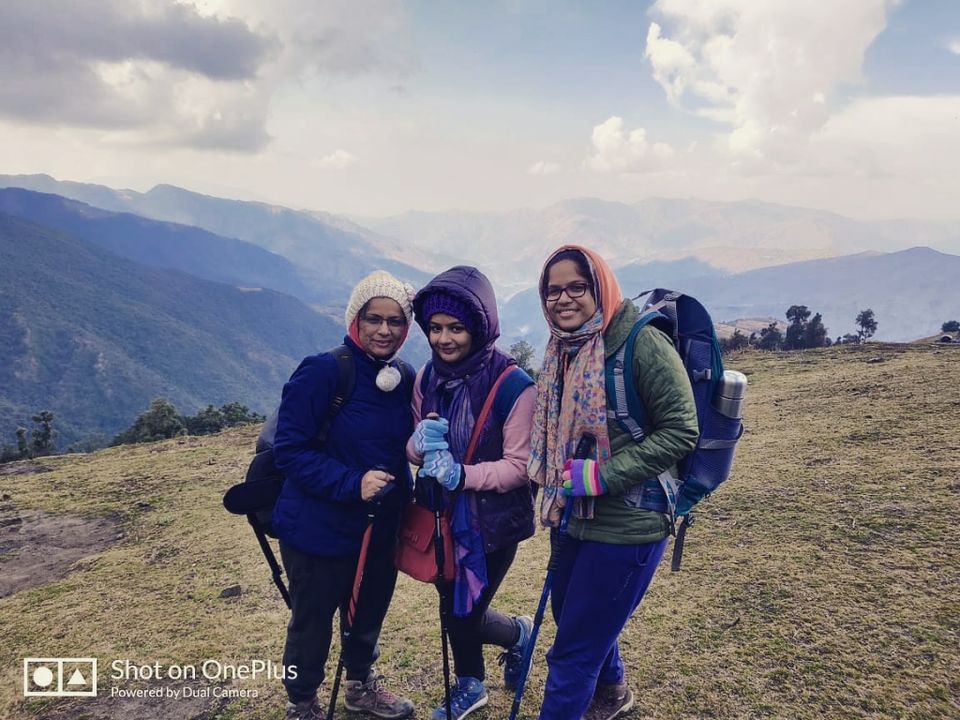 We left our base camp 4'o clock in morning after having breakfast provided by our trekking agency. It was dark so we used our phone flash light to walk in single line. We reached summit in 4 hours .Again man it was not easy trail 😒. But the view at summit was sooo relaxing.we forgot all our pains and exhaustion .It was snow very where , the lovely white blanket of snow😍😍😍 .
We trekked down and reached our base camp in 2 hours.getting down was comparatively easy I must say.
TTH made our Sunday by cooking rajma chawal in lunch. Snow, mountain n rajma chawal ahhhh lovely it was. And here we experienced 3rd season  in one trek i.e hailstones 😉
It took another 3 hours to trek down to Pantwari village .it started raining in the middle so my sister idea of keeping poncho saved us.  I realized something is missing from this combo of snow , mountain, rain....ohh yes the Maggi 😉😉 we stopped at Maggi point to enjoy rain or else the trip can't be considered complete 😉.
The got down around 6'0 clock evening and from there another 4 hours to reach dehradun.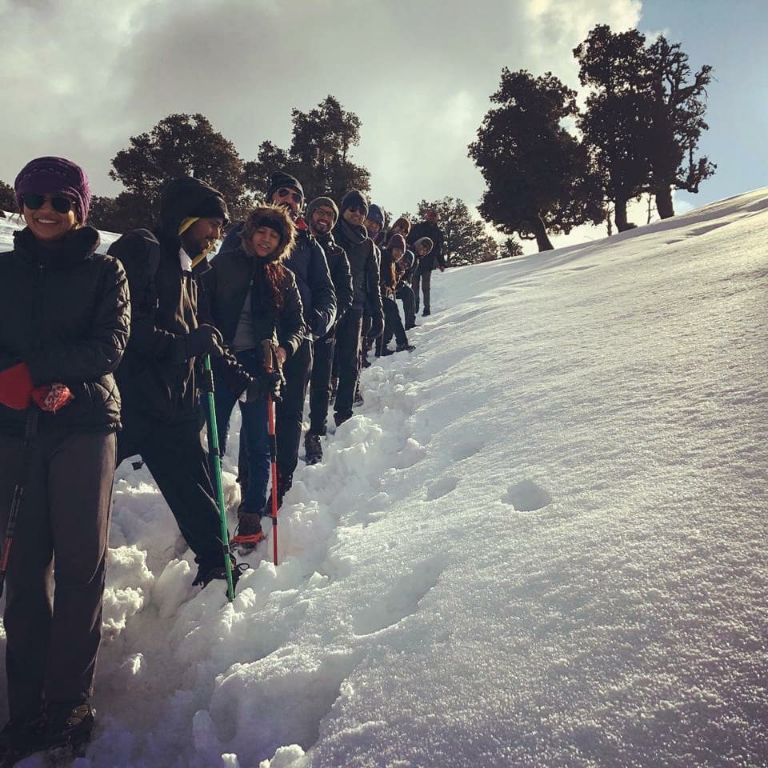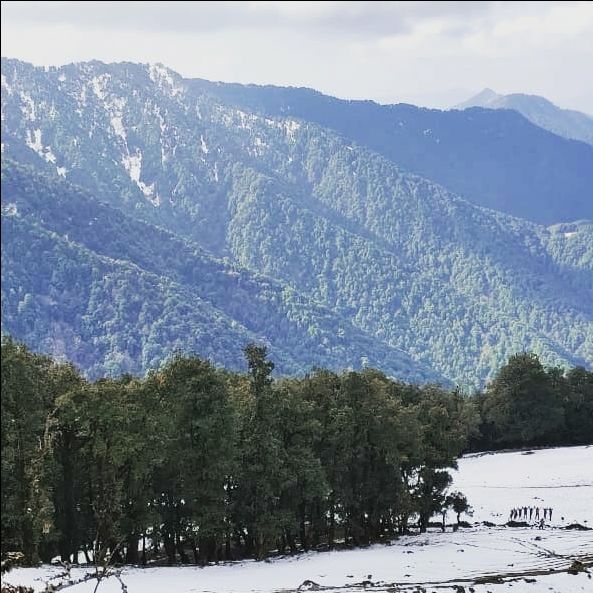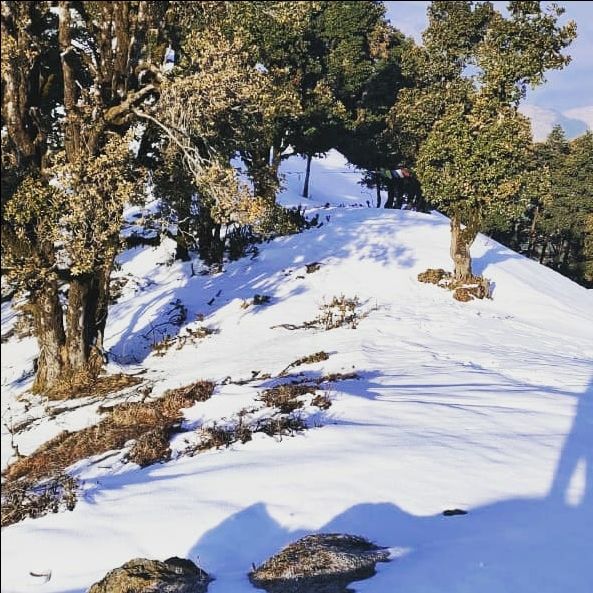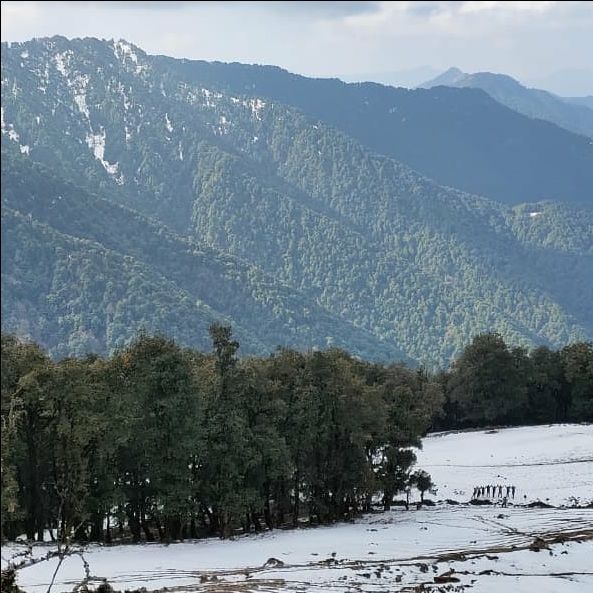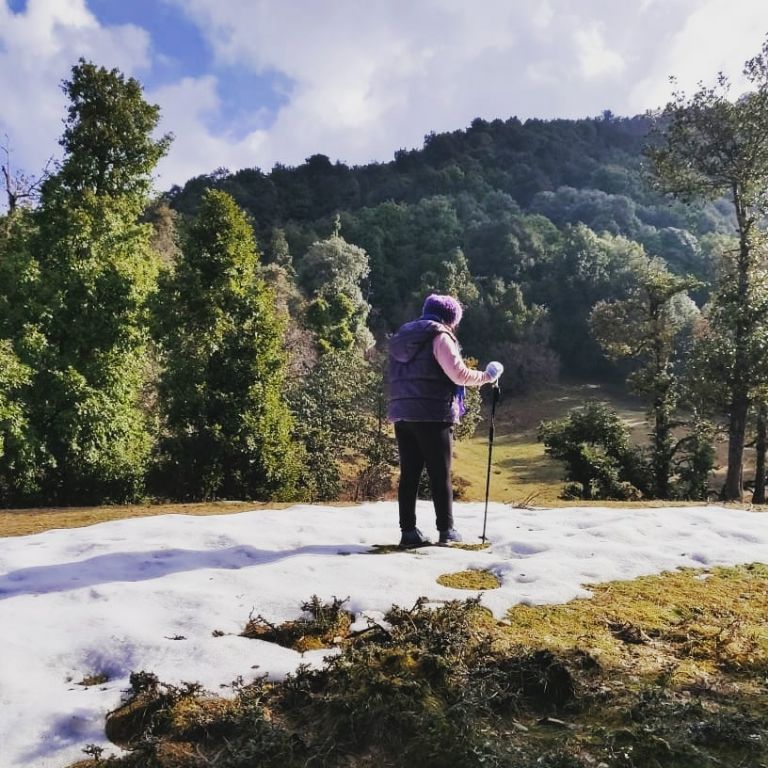 We boarded early morning Jan shatabdi at 5 am . Reached new Delhi railway station at 11.30 am . Treated ourself with chola bhatura of sita ram diwan Chand chhole bhature , Paharganj.