Situated at an altitude of 3,500 metres, between Kargil and Leh, the terrain of Lamayuru is strange yet stunning. The soil is claimed to be similar to that on the moon, hence the name—Moonland. Lamayuru's claim to fame is the distinct geographical formation of moon-like landscapes carved into the greater Himalayas. Here's more:
The Lamayuru monastery is one of the oldest monasteries in Ladakh dating back to the 10th century, while it is also the largest existing gompa in Ladakh. It has many legends associated with it, one being the existence of a vast lake in Lamayuru in the past, and the founding Lama, Mahasiddhacharya Naropa, dried the lake up to lay the foundation of the village and the monastery.

After the water dried up, the land started to get moon-like craters and formations. This legend, of course, doesn't have any concrete proof and is only a story that has been told for ages.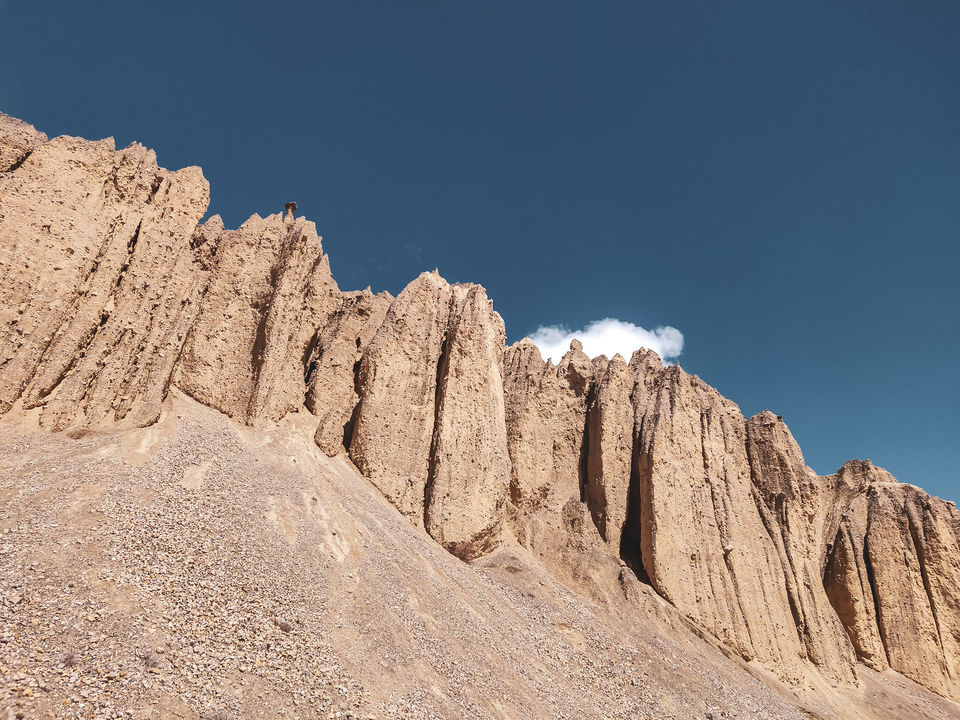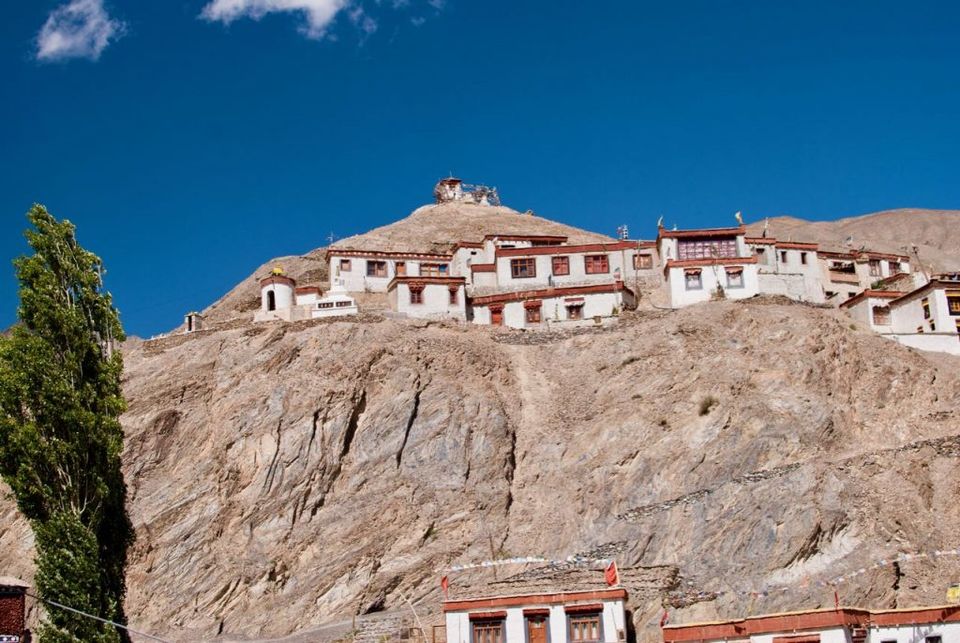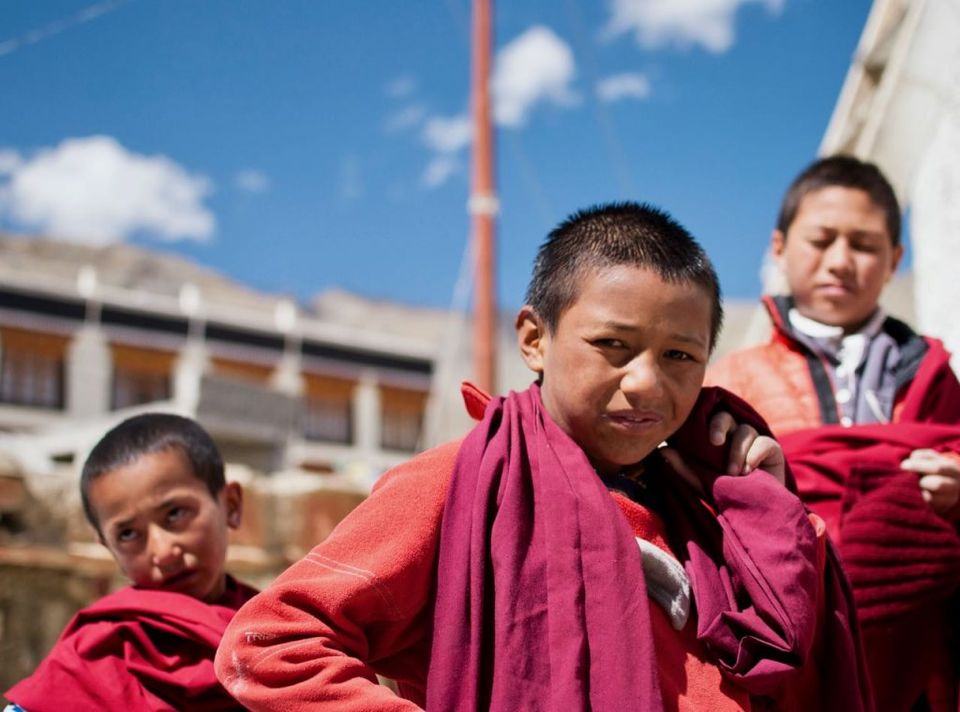 The Lamayuru Monastery is home to some of the most decorated and stunning chortens or stupas and colourful rocks carved with prayers in intricate details. The monastery houses many vivid ancient paintings of the cardinal kings. It originally had five main buildings, but currently, only one central building exists, which in itself is a favourite amongst travellers, devotees, and photographers from over the world. It is interesting to know that the monastery has around 300 Lamas registered under it, while 50 different monasteries are administered under it.
Things to do:
Camping in Lamayuru: There are many places near Lamayuru where you can pitch your own camp and enjoy the camping experience in the wild on Srinagar Leh Highway. The village has options to pitch your camps. You can even camp by hiking around over moon-land like mountains.
Yoga and Meditation: Lamayuru now has a yoga retreat as well, which was established in the 1970s by Yogi Kyunga Rinpoche, where various monks practice meditation and spirituality under the foremost disciple of Rinpoche.
Lamayuru Trek: If you are interested in trekking in the trans-Himalayas, you can trek from Lamayuru to Darcha over Zanskar which takes about 18-20 days. You can also opt for the Lamayuru –Wanla–Chilling trek of five days.
The essential bullet ride: You can always enjoy the beautiful drive or ride to Lamayuru from Leh or Kargil / Srinagar. The joy of this road trip to Lamayuru is simply amazing as the butter smooth roads are in excellent conditions.
Where to stay in Lamayuru?
Lamayuru village shares a distance of around 125 km from Leh, so it is advisable to stay there for a night and enjoy the calmness and serenity of Lamayuru, fully. Many choose to stay in Lamayuru for weeks and months, to practice yoga. There are various stay options in the village, like Hotel Moonland, Siachen Guesthouse, Dragon Hotel among others. The monastery also offers affordable accommodation options.
In case you are planning a two day trip from Leh to Lamayuru, you can return from Lamayuru via Dah – Hanu route as well to explore Dah – Hanuthang villages and local culture up there.
Where to eat?
Lamayuru monastery has a fabulous restaurant called Niranjana Lamayuru Restaurant which offers amazing food. On the road between Kargil – Lamayuru – Leh, there are various food joints/dhabas that offer local authentic Tibetan food. There's not much variety, but the food is delectable and filling.
How to reach Lamayuru?
Lamayuru is situated on the road from Leh to Srinagar Highway, 15 km east of Fotu La pass. It is almost the midway between Kargil and Leh on NH1D. If you are travelling from Leh to Kargil or Srinagar, you will invariably pass through Lamayuru, unless you are taking the Hangroo loop road or Dah – Batalik route.
By road – If you are travelling from Srinagar to Leh you will come across Lamayuru on your way to Leh after Kargil at the base of Fotu La pass. The state-run JKSRTC buses ply within the Ladakh region, which are a budget option. Bus rides might take longer time, but are sure as hell fun and enthralling. You can also take your private vehicle (cars/bikes) or hire a taxi to go around Leh.
By air – The nearest airport is Leh International Airport, which is well connected with other major airports in India. From the airport, you can hire taxis or rent bikes to travel to Lamayuru. Alternatively, you can also fly to Srinagar, and take a road trip via Kargil.
By train – The nearest railway station to Lamayuru is Jammutawi, at a distance of 685 km from Lamayuru. Taxis can be hired from the railway station to Lamayuru or Leh over Srinagar Leh Highway in a three day journey with overnight halts at Srinagar and Kargil.
Apart from the ancient and remarkable monastery, the village of Lamayuru, with its serenity and unique natural beauty, is your ideal place to halt between Kargil and Leh. The landscape changes as soon as you leave from Kargil, and is bound to keep you spellbound throughout.
Have you been to this gorgeous wonderland? Tell us all about it here on Tripoto.