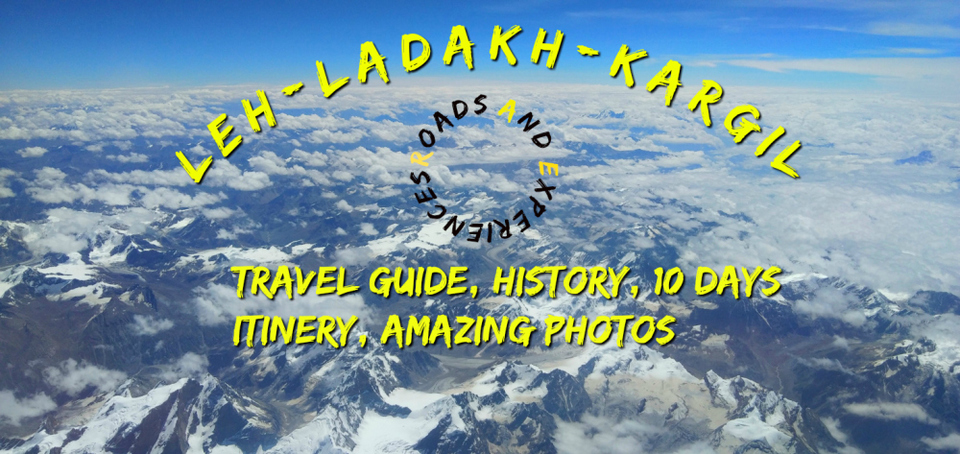 Being the Northernmost part of India, Leh- Ladakh is one of the places that is on everyone's bucket list, Bollywood also is not an exception.
Jullay!
Hello from Team Roads and experiences, Its the travelling dude. Welcome to Ladakh series on my blog. In this post I will help you to plan your trip to this magical land surrounded by marvelously rugged Himalayan mountains in India which has the best landscapes in the world.
Nestled in Trans-Himalaya region,Hugged by two of the world's mightiest mountain ranges, the Great Himalaya and the Karakoram, it lies athwart two other, the Ladakh range and the Zanskar range. Ladakh is mystical in all the spheres it covers, from nature, geography, sceneries to the modest cultures that it fosters. Right from gompas to the sensational momos, the superabundance of attractions to visit makes this city make it heaven on earth. It is said that only in Ladakh can a man sitting in the sun with his feet in the shade suffer from sunstroke and frostbite at the same time.
Besides magical landscapes Ladakh is renowned for it ancient and beautiful Buddhist monasteries. Ladakh is often called as Mini Tibet as it shares an international boundary with Tibet and hosts sizable population of Tibetian Buddhist community.
Many Tourists get confused between Leh & Ladakh. The state of Jammu & Kashmir is divided into three parts; Jammu, Kashmir & Ladakh. Ladakh is further divided into District Leh & District Kargil. The former is of tourist attraction because of beautiful monasteries, picturesque locations & intersting markets and later is for its importance in Indian History of Wars.
Its very difficult to plan a trip to Ladakh region all of sudden. It requires lot of planning research in finding best months for visit, booking flights & Hotels, Finding tour operator, finalizing itinerary this all require 3-4 months of time.
In this post I would like to mention some important points that every tourist planning a trip should know and answer some frequently asked questions on travel forums online.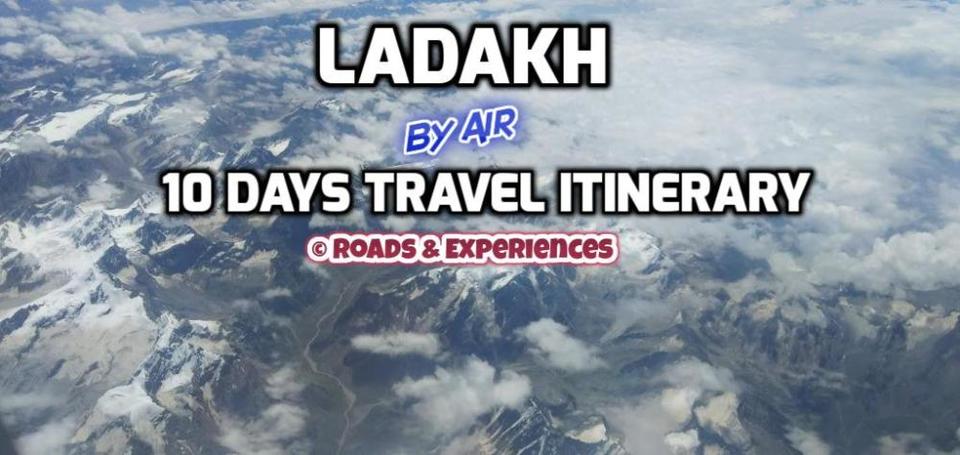 How reach Leh-Ladakh- One can reach Leh by road or by Air
A. By road : There are two different roads to Leh-Ladakh
a. Manali to Leh Via Sarchu by NH3 (Distance 473 Km)
b. Srinagar to Leh Via Kargil by NH1 ( Distance 421 Km)
B. By Air : Flights from Delhi to Leh are now available with Jet Airways, Go Air, Vistara, Spicejet & Air India.
In This Post I will mainly focus on Route by air as it can be planned for short period of time.For those who plan a trip to Ladakh for short period of time Air route is the best.10 Days itinerary for Leh-Ladakh-Kargil
Day 1: Arrive at Ladakh & ACCLIMATIZE ( Try not to sleep)
Evening : Leisure at Leh Market
Leh Market is the biggest market in the Leh Ladakh region. Many small stalls run by Tibetan refugees and selling varied types of small handicrafts and jewelry made out of stones, Key chains of Lucky signs, small Buddha idols,Prayer Flags and different types of small replicas of prayer wheels. You can negotiate bargain to 30%-40% and pick cheap local stuff.
You get best Pashmina from J&K Handloom. Genuine Pashmina will cost around 5000 INR.
Day 2: Explore Beautiful Leh city
- Shanti Stupa
The Shanti Stupa was built by both Japanese and Ladakh Buddhists.The Shanti Stupa was built to promote world peace and prosperity and to commemorate 2500 years of Buddhism.Situated at a height of 3,609 metres (11,841 ft),- Leh Palace the stupa is located 5 kilometres (3.1 mi) from Leh - the former capital of Ladakh - on a steep hill facing the Leh Palace The stupa can be reached by a drivable road or on foot using a series of 500 steep steps to the hilltop. It is considered a symbol of the ties between the people of Japan and Ladakh. It provides panoramic views of surroundings.
Leh Palace is a former royal palace of Leh. Modelled on the potala palace in Lhasa, Tibet.The palace was built by King Sengge Namgyal in the 16th century. It is nine storeys high; the upper floors accommodated the royal family, while the lower floors held stables and store rooms.
- Leh Hall of fame ( Don't miss Flag lowering parade in evening)
-Gurudwara Pathhar Saheb
This museum showcases the achievements of Indian Army . There are a lot of photographs and weapons of army actions and also of the people who fought valiantly. Visit at 7 pm to see the Beating Retreat and movie.
Day-3 : Leh - Alchi- Kargil ( Overnight Stay at Kargil)
-Magnetic hill
25 Km from Leh Run and maintained by the the Indian Army - open to people of all faith.It Has interesting history related to Gurunanak Ji.
On Morning Guruji was on meditation, one demon pushed one large pathhar (Big stone) from hill top in an intention to hurt Guruji, but it softened as wax as it touches Gurujis Back. Guruji kept Meditating unhurt.Thinking Guruji are hurt, demon came down and seen Guruji meditating. In anger he tried to push boulder (Pathhar) with his right foot, but his footprint got embeded on it. After seeing this demon understood the spiritul power guru and begged guruji for foregiveness. Guruji asked him to leave bad deeds.This changed the life of demon.
Magnetic Hill is a "Cyclops hill" located near Leh. The layout of the area and surrounding slopes create the appearance of a hill. The hill road is actually an downhill road. Objects and cars on the hill road may appear to roll uphill in defiance of gravity when they are, in fact, rolling downhill.
- Indus & Zanskar Confluence ( Try White water rafting)
Situated on the Leh Srinagar highway, around 40kms from Leh city, this place is famous for its beautiful confluence of Indus and Zanskar river. White water river rafting is available.
- Lamayuru Monastery & Alchi Gompa
Lamayuru is one of the largest and oldest gompas in Ladakh, with a population of around 150 permanent monks resident. It has, in the past, housed up to 400 monks, many of which are now based in gompas in surrounding villages. The oldest surviving building at Lamayuru is a temple called Seng-ge-sgang, at the southern end of the Lamayuru rock, which is attributed to the famous builder-monk Rinchen Zangpo.
Lamayuru is host to two annual masked dance festivals in the second and fifth months of the Tibetan lunar calendar, when all the monks from these surrounding gompas gather together to pray. ( They wear masks to help people lower the fear of evils after death)
Kargil War Memorial, is a war memorial built by the Indian Army located in Dras, in the foothills of the Tololing Hill. The memorial is located about 5 km from the city centre across the Tiger hill. It is located on the Srinagar-Leh Highway. The memorial is in the memory of the soldiers and officers of the Indian Army who were martyred during the 1999 conflict between India and Pakistan. The conflict later became known as the Kargil War. The memorial has a huge epitaph with names of all the officers and soldiers who died in war.
Lamayuru is popularly known as Moonland because of its similarity to the moon surface.
Day-4 : Kargil to Leh - Dras War Memorial Kargil (if possible Plan for 26 July, its Kargil Vijay Diwas)
The War Memorial is open throughout the year. The best time to visit is sometime between June and October. However, visitors should avoid the period between 23 to 26 July, as the Memorial remains closed for general public due to Kargil Vijay Diwas events.
We have visited it on 26 July, in afternoon it was open to General Public.
- Disikit Monastery & Future Buddha statue
- Rest at Leh hotel
Day-5 : Leh to Nubra Valley Via khardung-La Pass (Overnight stay at Nubra Valley)
-Cold dessert at Nubra valley
- Photo stop at Khardungla pass ( Not More than 20 mins)
Claimed as highest motorable pass in the world, Max Temp of 5-7 Degrees in summer and Army medical centre are few highlights of this pass.
Diskit Monastery is the largest and oldest monastery in Nubra valley in Ladakh. The monastery has statue of Cho Rinpoche (Crowned Buddha) in the prayer hall, a huge drum and several images of fierce guardian deities.
Maitreya or future buddha statue- 33 metre symbol of peace facing Pakistan for peace.
Double ham camels can be seen in cold desert of nubra valley.
Along the Nubra or Siachan River lie the villages of Sumur, Kyagar (called Tiger by the Indian Army), Tirith, Panamik, Turtuk and many others. Samstanling monastery is between Kyagar and Sumur villages, and Panamik is noted for its hot springs. Across the Nubra or Siachan River at Panamik, is the isolated Ensa Gompa.
Day 6 : Nubra Valley to Leh
- Sumur
-Khalsar
-Rest at Leh Hotel
Day-7 Leh to Pangong Tso Lake Via Changla Pass (Overnight at Pangong Lake Tent)
-Photo stop at Changla Pass
-Himalayan Murmut Photo stop
- Tent stay at Pangong ( Bring LOT of Wollen clothes)
Day-8 Pangong to Leh
-Pangong Lake : Pangong TSO is situated at a height of about 4,350 m (14,270 ft). It is 134 km (83 mi) long and extends from India to china.
Approximately 60% of the length of the lake lies in China. The lake is 5 km (3.1 mi) wide at its broadest point. All together it covers 604 km 2. During winter the lake freezes completely, despite being salty water.
We stayed at the banks of lake in a tent and literally got Frozen in night.
Rest at Leh/ Shopping in evening
Day 9 : Explore Leh
- Hemis Monastery
Hemis Monastery is a Buddhist monastery of the Drupka Lineage, in Hemis, Leh. Situated 45 km from Leh, the monastery was re-established in 1672 by the king sengee Nmgyaal. The annual Hemis festival honouring Padmasambhava is held in early June.
- Shey Palace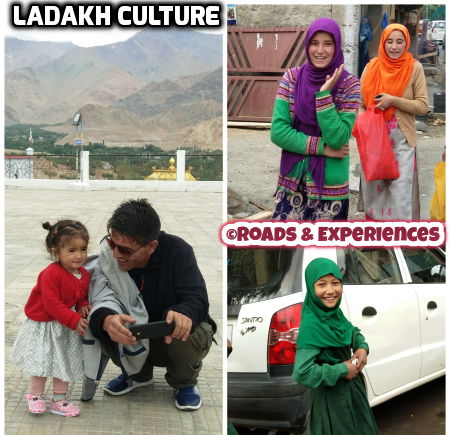 The palace, mostly in ruins now, was built first in 1655, near Shey village, by the king of Ladakh, Delden Namgyal. It was used as a summer retreat by the kings of Ladakh.
-Light & Sound show at Zorawar fort in evening
Day 10: Leh to Delhi
Back with lot of Energy & Memories.