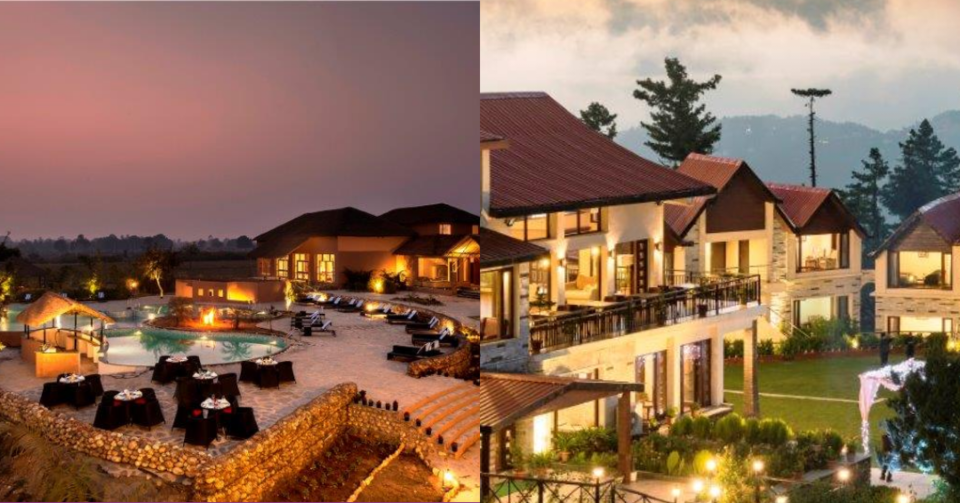 The most forgettable year of our lifetime is behind us. And 2021 is a year when most of us are yearning to set out in search of new experiences in travel. With the world changing around us the most it has been in a long time, the paradigm of travel has changed from destination hopping to being more meaningful and purposeful. Enriching hotel stays in tourist hotspots are making way for travel experiences that will leave travellers rejuvenated after the woes of the year gone by. So, if you're also looking for a promising dream holiday, an exotic getaway, an adrenaline fuelled adventure, at the same time ecological for the new year, you've landed at the right place. Read On!
Located just a few hour's drive from New Delhi, lie two getaways that offer such bespoke, curated and fulfilling experiences to every kind of traveller: Gaj Retreat and Koti Resorts. Why, you ask? The answer is simple. Both the properties offer the best in terms of COVID safety parameters, budget, location, hospitality and new experiences in store! If you've been looking for one option out of the hundreds out there to make up for the lost time in 2020, your search for the ultimate destination that ticks all the boxes, ends at these ultimate getaway options.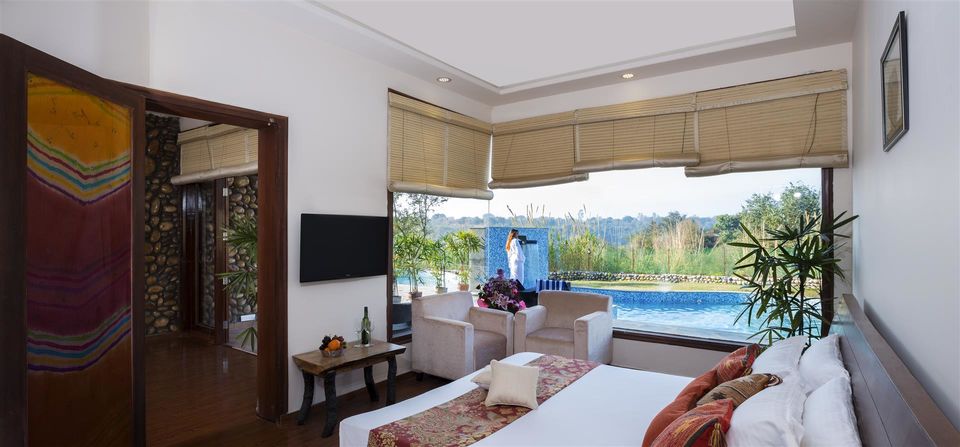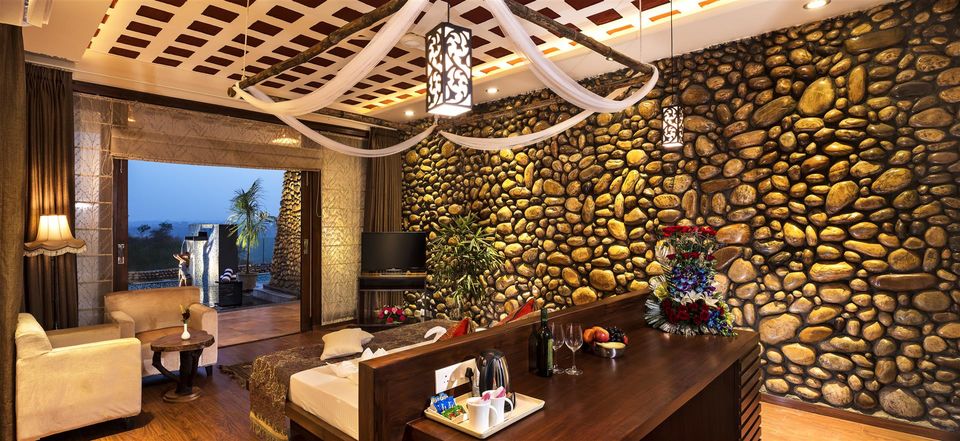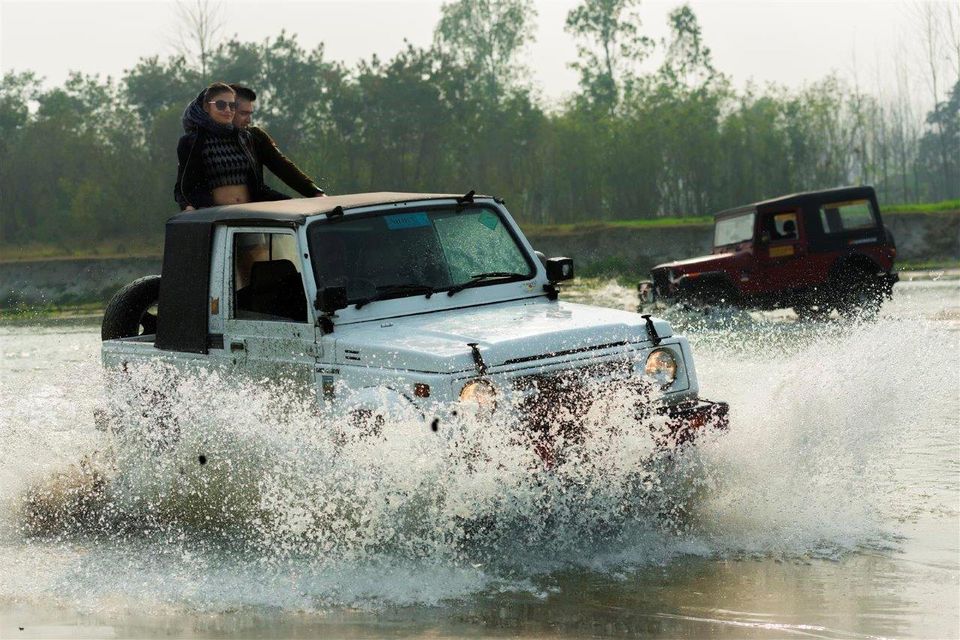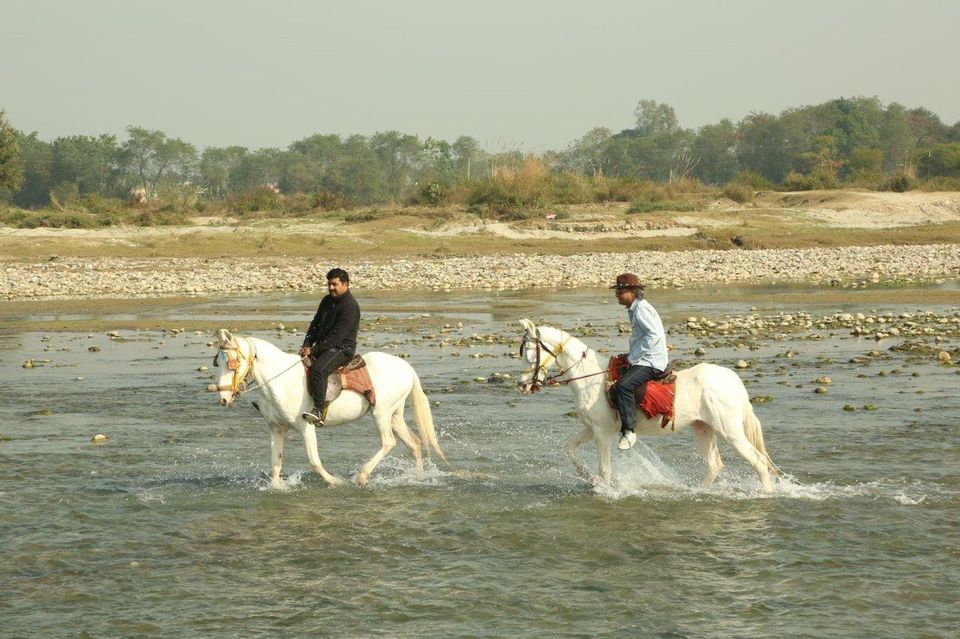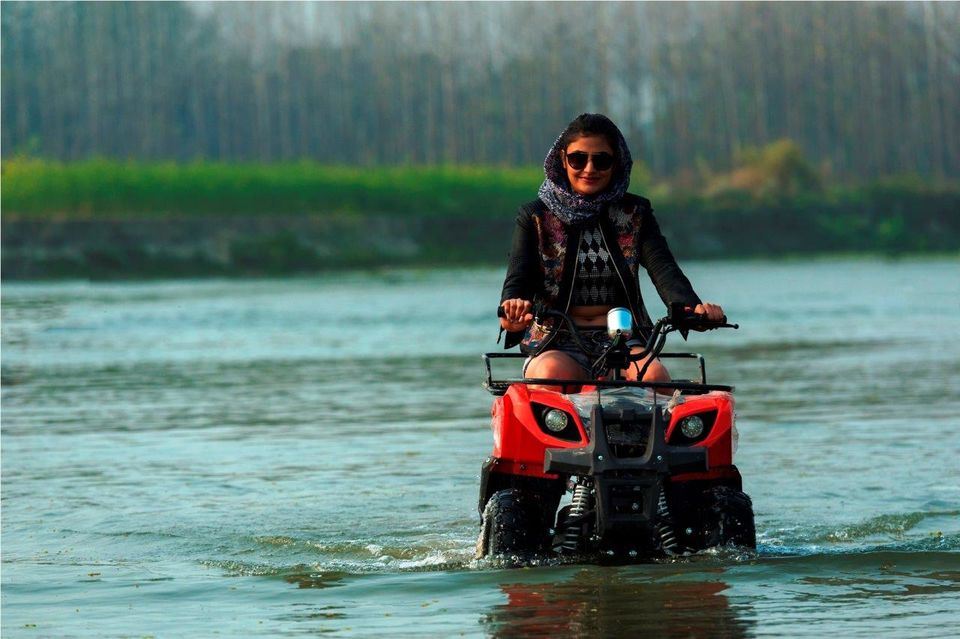 The Gaj Retreat is a luxurious Eco-Resort set amidst a wildlife rich forest reserve on the plateau of Manaswal, a mere 2 hours away from Chandigarh. Being an Eco-Resort, the property is designed to be environment friendly, and is built using locally sourced materials. Aimed at reducing the carbon footprint of the resort, recycling and refuse elimination programs are undertaken. Gaj Resort is a perfect destination for luxury seekers and adrenaline junkies alike. The uber luxurious Suites (with their private pools), Chateaus and Luxury Tents with their spectacular views, guarantee to make the guests feel pampered, much like royalty. If you want a break from the pampering, the Experiences at Gaj Resort will leave you craving for more. 4x4 Off Roading, Para -motoring, Horse Safaris, Quad Biking, Mountain cycling, Water wading, Night Safaris, Nature Hikes, Village Walks, Bird Watching, Star Gazing are just some of the most exhilarating outdoor activities to be explored in and around the resort. Everything that you want to know more about Gaj Retreat is here.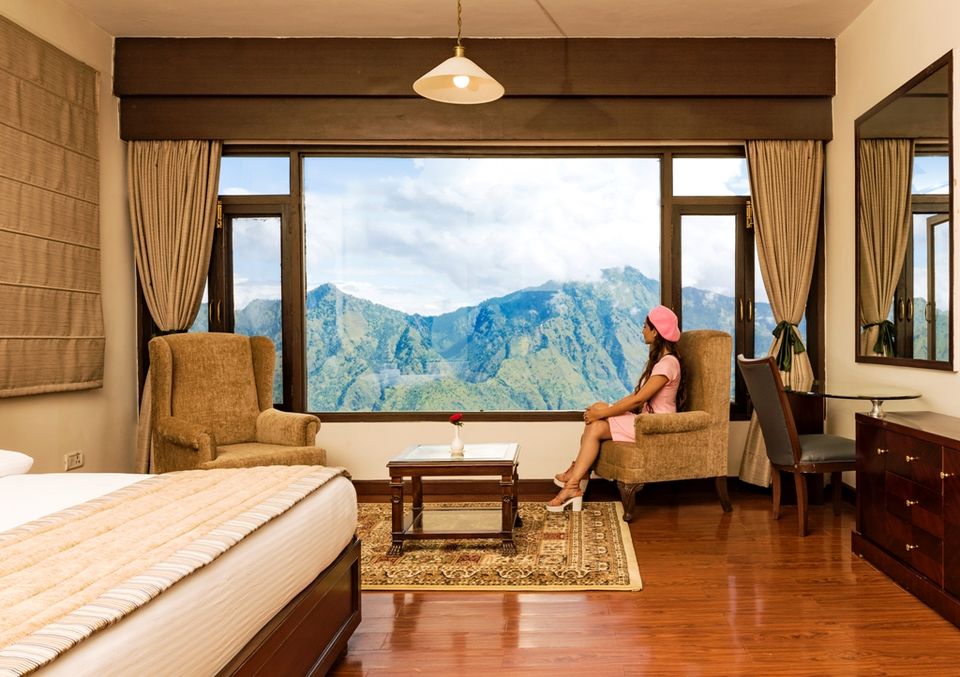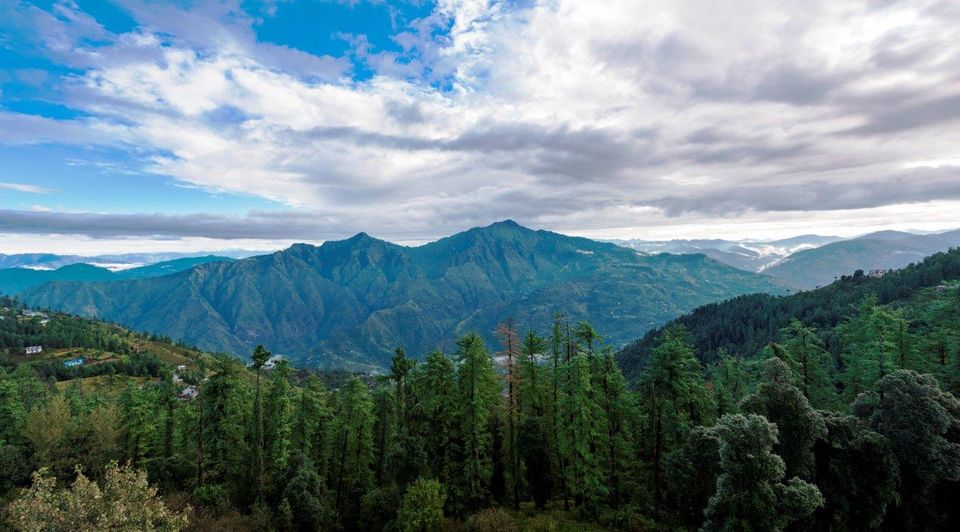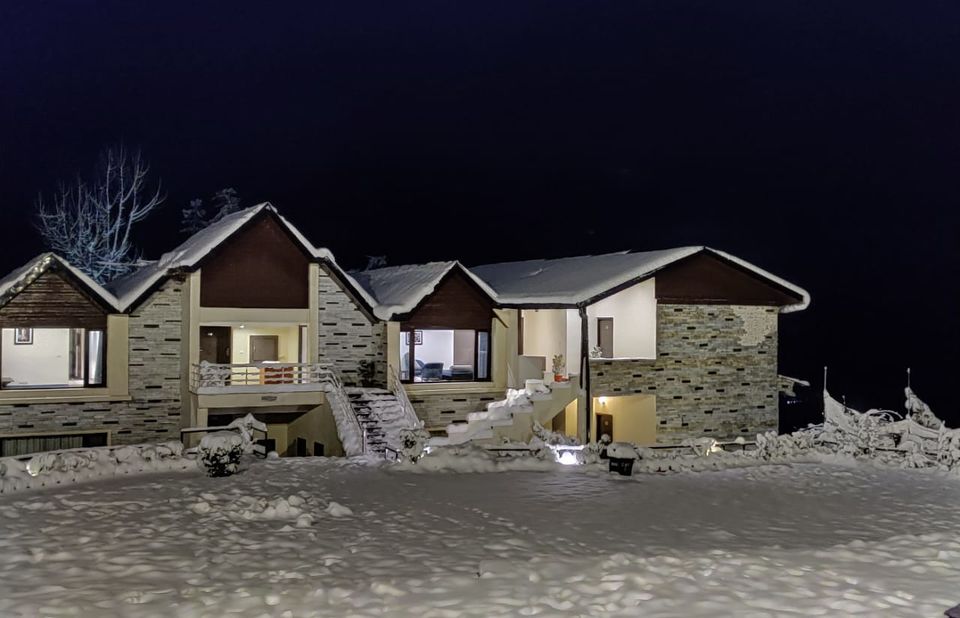 Having spent a few days in all the action and luxury of Gaj Retreat, you could head to the Koti Resorts to cool down and breathe in some crisp mountain air. At an elevation of 6,600 ft, nestled on a charming hilltop, a mere 30 minutes from Shimla, Koti Resorts is the perfect getaway for any holiday seeker. Be it for a family vacation, a romantic weekend or a corporate offsite, this Swiss style chalet set amidst deodhar forests and apple orchards offers it all. A fine blend of contemporary hospitality and nature's bounty, this resort, with 54 elegantly appointed suites & rooms, offers every luxury complemented with impeccable service. Can anything be dreamier than this? Alongside the relaxed and serene experience at the resort, there are several activities to keep you occupied through the day around Koti. Be it a short mountain trek, paragliding at Junga, or white-water rafting at Tattapani, these experiences topped with the stay at Koti Resorts, is bound to refuel you and satiate that wanderlust. Click here to check out the fabulous holiday that awaits you.

The proximity to Delhi and Chandigarh is another major reason why these resorts should be on your travel list. A comfortable seven-hour drive from the national capital will bring you to Gaj Retreat, whereas Koti Resorts is about an eight and half hour drive from Delhi. Should you choose to fly to Chandigarh, Gaj Retreat is just a two-hour drive, and Koti Resorts is located about three and a half hours away. Safety and comfort of guests being at the topmost priority here, all COVID protocols are strictly followed, ensuring that your stay will be relaxed and worry free.
Now, if you are someone for whom the expertise and experience of the hosts, is also an important deciding factor, then think no more. The unique, customized experiences that await you here, are an outcome of 3 decades of hosting and travel excursions with over a million guests. Rarely do you come across getaways that have so much to offer, for all kind of travelers, at such exciting budgets.
Winters are the best season to visit Punjab and Himachal Pradesh. With 2021 setting in, and travel bucket lists being drawn up, the guests are being offered packages and discounts, that will leave you with no reason not to plan your trips to these resorts. Gaj Retreat is offering discounts ranging from 20% to 30% on packages beginning from ₹12,000, while Koti Resorts have discounts ranging from 20% - 25% on packages starting from ₹10,500.
If you have reached thus far, then you shouldn't be left with any doubt that the ultimate experience that you have wanted to begin your 2021 travel stories with, is right here at Gaj Retreat and Koti Resorts. Click here to walk into your next life changing travel experience.
In association with Gaj Retreat & Koti Resorts
Ready to travel for free? Earn credits and redeem them on Tripoto's weekend getaways, hotel stays and vacation packages!
Be a part of the largest online community of travellers on Tripoto's Facebook page!