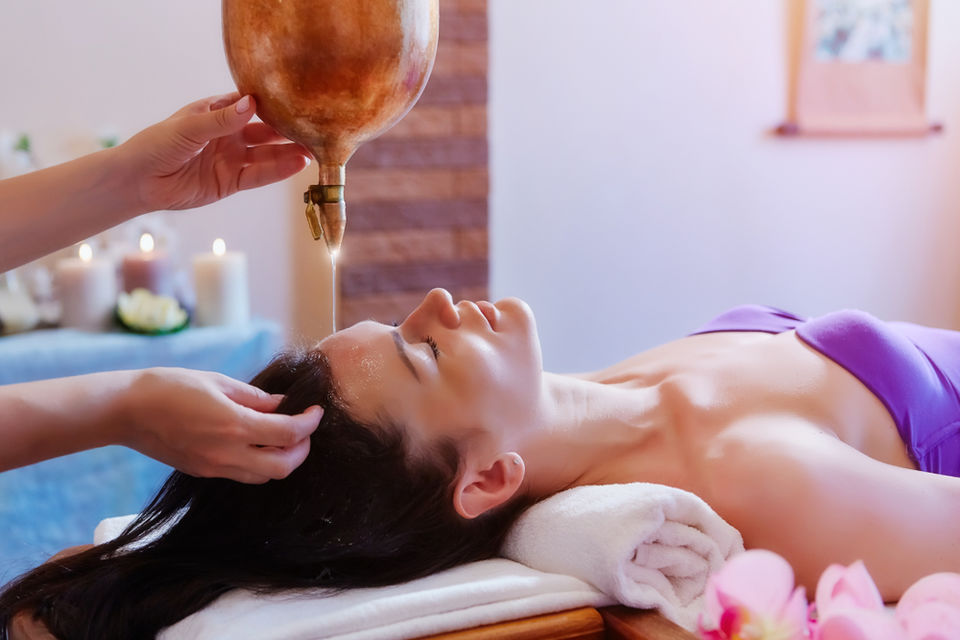 Developed in India over 3,000 years ago, Ayurvedic medicine is one of the oldest healing systems in the world, focused on a balance of therapies that heal the mind, body, and spirit. Ayurvedic resorts are plentiful in Kerala, a state of India along its southwestern Malabar Coast, due to the moist, humid climate and abundant supply of medicinal plants and herbs that grow there.
At these resorts in Kerala, not only can you rejuvenate your body, you can have a wonderful vacation as well. However, the treatments at some Ayurvedic resorts are much better than others. These top Kerala Ayurvedic resorts are all well managed and have an excellent range of properly administered Ayurvedic treatments.
To save money, go during the monsoon season (from June to September). The weather is perfect for Ayurveda at that time, too! You'll also find some excellent holistic India wellness centers in other states. However, if you have a serious illness, consider an Ayurvedic hospital as an alternative.
1. Unlimited Massages: Mekosha Ayurveda Spa Suites Retreat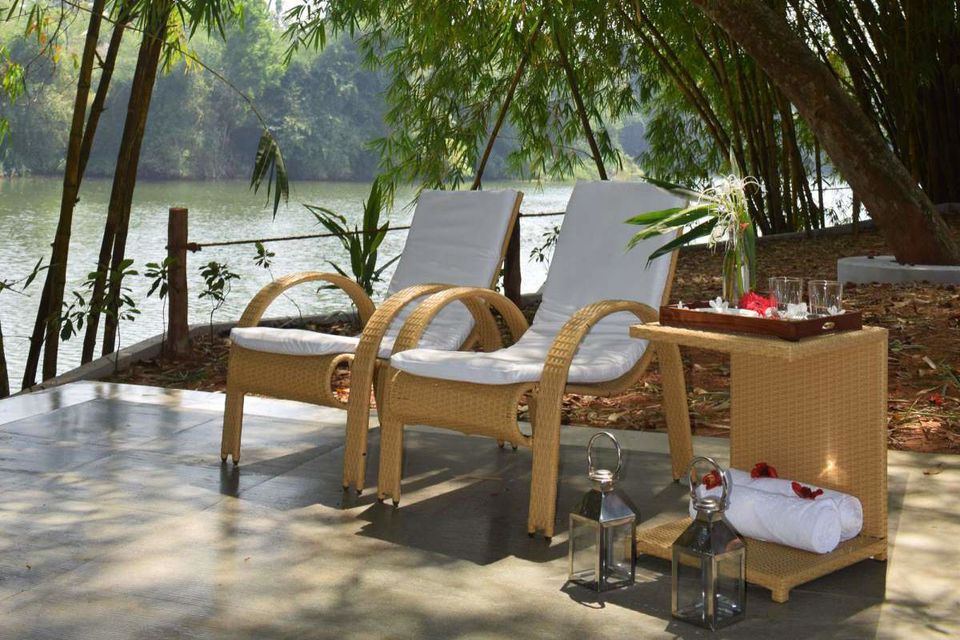 Mekosha Ayurveda Spa Suited Retreat opened near Trivandrum in early 2018 and brings a notable new concept to India—in-suite spas and unlimited massages, whenever and wherever you want them. The experience at Mekosha is designed to be informal and friendly., and each 600-square-foot guest suite has its own adjoining private treatment area with a balcony overlooking the swimming pool and river beyond.
As well as traditional Ayurvedic treatments administered by doctors according to guest requirements, international treatments such as Swedish massage are all available at Mekosha. Of course, Ayurveda is more than just treatments, it also extends to food, and at Mekosha, guests can learn how to cook Ayurvedic cuisine. Local ingredients are used, and there's a communal dining table for guests to chat with one another while eating meals.
2. Ultimate Luxury: Carnoustie Ayurveda and Wellness Resort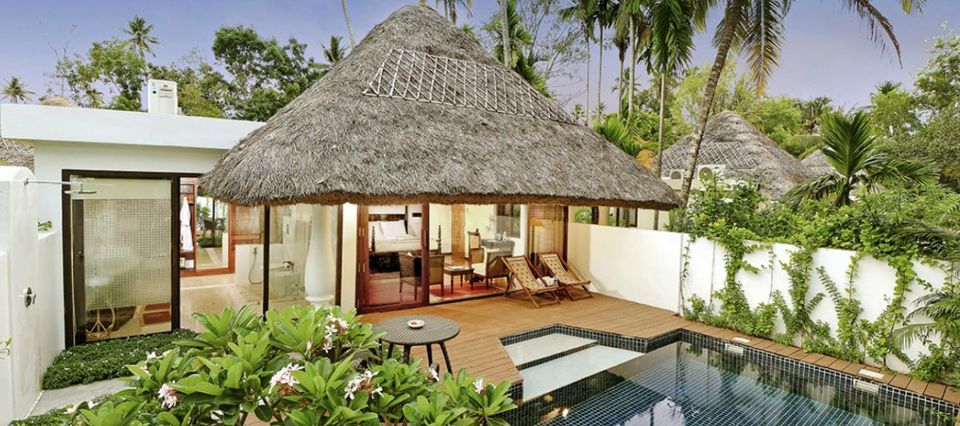 The ultimate in luxury and pampering, award-winning Carnoustie Ayurveda & Wellness Resort at Marari beach offers holistic treatments that combine Ayurveda, yoga, mantra, and naturopathy. A wide range of programs is also available that ranges from detox to full-body healing, and staying at the resort includes individualized Ayurvedic diets for guests.
Accommodations are provided in opulent villas with views of gardens and the ocean as well as individual private plunge pools. Named the Best Ayurveda Spa & Wellness Resort by the Geo Asia Spa Awards from 2013 to 2018, Carnoustie offers rejuvenation, detox, healing, anti-aging, weight loss, and sports medicine therapies in a picturesque setting.
3. Back to Nature: Kairali Ayurvedic Healing Village Health Resort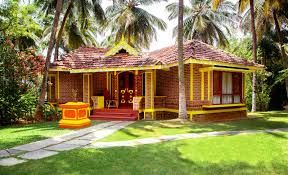 At Kairali Ayurvedic Healing Village, Ayurvedic treatment is also about getting back to nature. The resort is set on 50 acres of lush land in the Palakkad district of Kerala, and there's even a stream running past each cottage. Room rates at the Kairali Resort include meals, consultation, one Ayurvedic herbal oil therapy, yoga, and meditation, and packages are available for numerous health concerns such as diabetes, arthritis, and chronic back pain.
Although it's a resort, Ayurveda is treated seriously here, and the staff emphasizes healing the body, spirit, and the mind while staying here. Only vegetarian food is served, and no alcohol is sold or allowed on the premises. Guests are also encouraged to participate in early morning meditation and yoga sessions. The resort also has its own organic garden and swimming pool.
4. Extraordinary Experience: CGH Kalari Kovilakom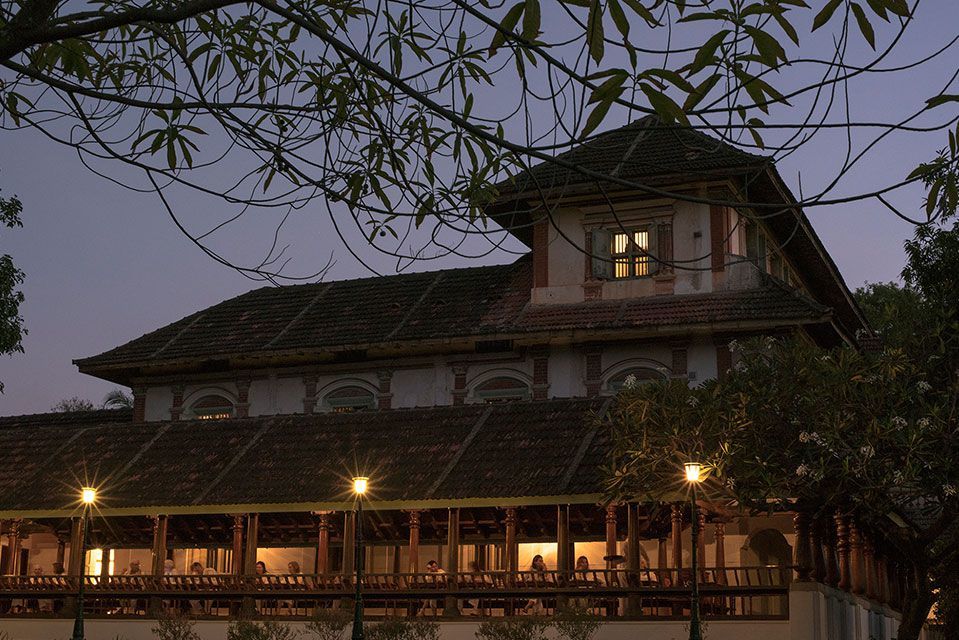 If money is no object, head straight to Kalari Kovilakom—the palace of the ancient Vengunad Kingdom in Kerala, now converted into a palace for Ayurveda by CGH Group. No meat, leather footwear, or alcohol are allowed at Kalari, and the resort doesn't have a television or offer any entertainment of any kind outside of healing practices. However, hymns are chanted in the evenings, and there are several group activities you can participate in.
Every therapy session is personal and customized, often combined with yoga and other methods to provide deep healing from inside and out. Even the food is served according to individual requirements. The aim, according to the resort, is to give guests a chance to start their lives over again and be reborn.
5. Authentic and Ancient: Athreya Ayurvedic Center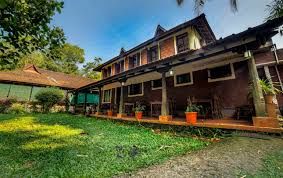 Surrounded by paddy fields on the outskirts of the Kerala backwaters near Kottayam, the Athreya Ayurvedic Center may not have the sea or a swimming pool, but you'll be treated to an authentic healing experience in the ancient tradition here.
Athreya Ayurvedic Center is owned by a family of Ayurvedic doctors whose experience goes back five generations. The center has one of only three kutee huts in India, which is specially constructed for undergoing the ancient Ayurvedic treatment of Kutee Praveshika Rasayana (to build immunity and halt the aging process). As far as accommodations go, the center has 16 guest cottages, sustainably built in traditional Kerala style, plus a guesthouse in a newer wing of the center that has eight rooms.
6. Beach Side: Soma Manaltheeram Ayurveda Beach Village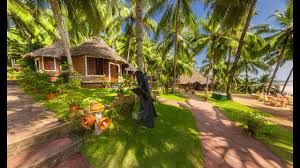 Located right by the beach in Kovalam, Chowara, Soma Manaltheeram Ayurveda Beach Village is owned by the same family that introduced the concept of Ayurvedic resorts to India. Conveniently close to the several other health resorts as well as the Aazhimala Siva Temple, Soma Manaltheeram is a great destination for a more casual Ayurvedic retreat in an idyllic location.
Soma Manaltheeram is a bit less traditional and more modern than many other resorts on this list, offering yoga and meditation in addition to Ayurveda. as yoga and meditation are offered in addition to Ayurveda and children under the age of 12 aren't permitted on the premises. Additionally, the rooms at Soma Manaltheeram blend tradition with modern comfort, with each guest getting their own private bungalow.
7. Simplicity by the Backwaters: Sarovaram Ayurvedic Health Center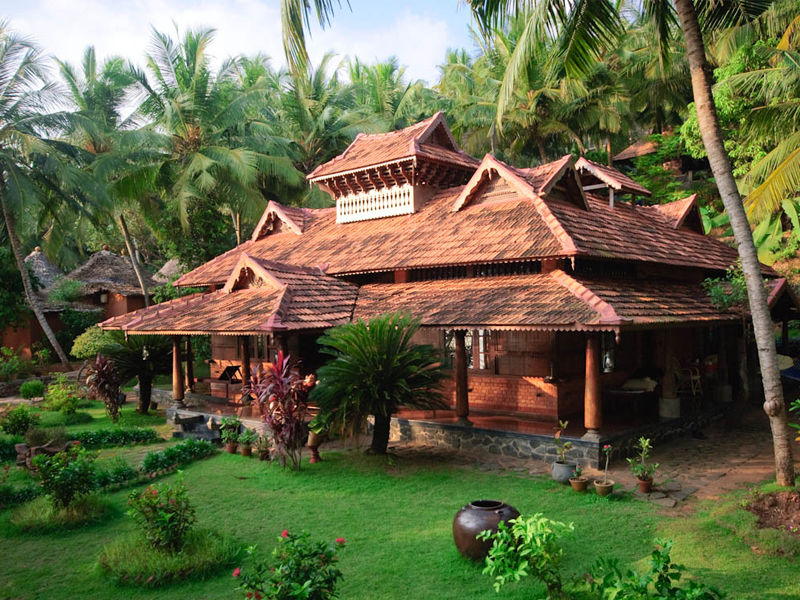 If you're on a budget, try escaping to the tranquil Kerala backwaters for your Ayurvedic treatment, where you'll find the quaint yet comfortable Sarovaram Ayurvedic Health Center. Spread over three acres of gardens right on the water's edge near Kollam, Sarovaram is a family-owned center run by third-generation Ayurvedic doctors. While there, guests can enjoy activities such as a houseboat ride along the backwaters, evening dance performance, or visiting nearby villages.
8. Affordable Resort: Ideal Ayurvedic Resort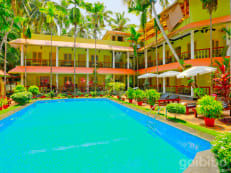 Another affordable option for Ayurvedic treatment in Kerala, the Ideal Ayurvedic Resort is located in Kovalam. It's situated on the edge of a small village within a canopy of coconut palms just a five-minute walk from Chowara Beach. Although not as luxurious as other Ayurvedic resorts, treatment is still of a high standard and is administered by doctors. Yoga and meditation complement the wide range of packages available.
9. Special Atmosphere: Ayurveda Yoga Villa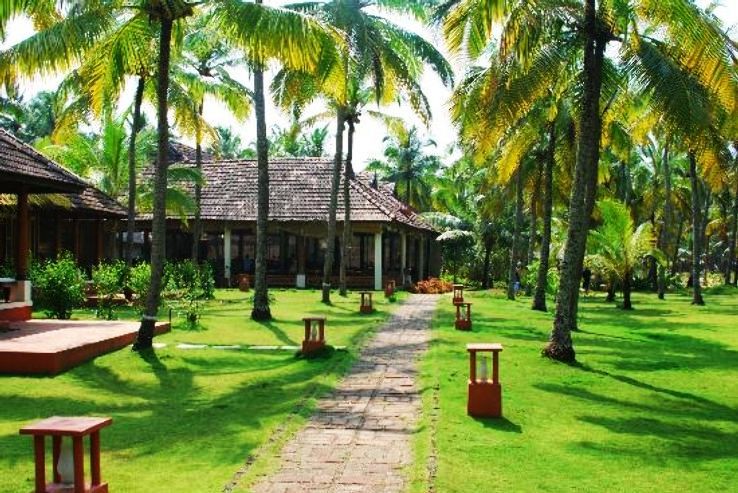 Located in the lush Wayanad district of Kerala where nature abounds, the Ayurveda Yoga Villa offers a unique blend of Ayurveda treatment, yoga practice, and training in Kalari martial arts. Guests tend to find the atmosphere really special at this place. There's a temple, cow sanctuary, and organic garden and shop on the premises. Additionally, teachers and doctors are properly trained, and the staff is very caring.

10. On a Budget: Shin Shiva Ayurvedic Resort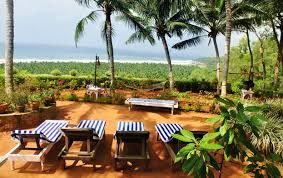 Also a budget option, Shin Shiva is comfortable and informal but also extremely professional. The resort was founded by a doctor whose family has a 400-year-old tradition in Ayurvedic treatment. The Shin Shiva Resort is located on top of a cliff at Chowara, overlooking the ocean and close to Kovalam beach, which is about a 30-minute drive from Trivandrum airport. A wide variety of packages is offered, including de-addiction treatments for habits such as smoking.