India is a place which not only attracts its own citizens but also likes by foreigners. Every year thousands of tourists visit Indian tourist places. This is a land where one can see snow filled places as well as desert, palaces, mountains, historical places and so on.
During winter, almost everyone desires to visit that place which is decorated with real snow. It is so amazing that you are falling on snow and enjoy snowflakes in the winter. In India, there are numerous places where you can witness snowfall. Today, we are telling you the topmost snowfall destinations of India.
1. Auli in Uttarakhand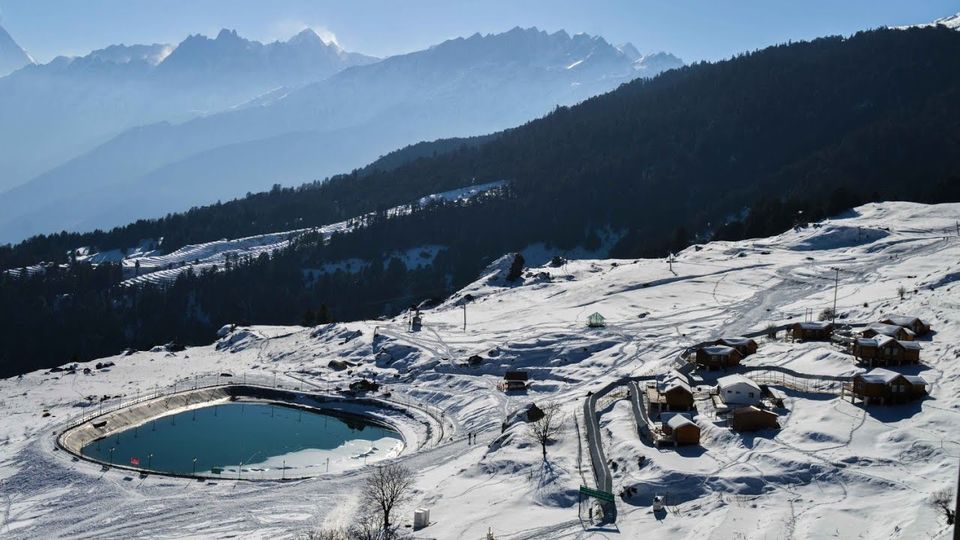 Uttrakhand is known as the valley of flowers and this beautiful place holds the pride for the destination of Auli which is more beautiful than heaven. Yes, you heard it right Auli is the place which is best skiing vacation. If you are skiing lover then you must visit the Auli. It is filled with beautiful valleys, lofty peaks, white forests and much more. Auli is located 2500 metres above sea level and it is very famous and hot destination among snow lovers and pilgrims.
What can do in Auli?
If you are a professional skier then Auli is the right place for you and even novice people can try their hand on skiing here. One can enjoy skiing at Kamet, Nanda Devi Peak, Dronagiri peak and others.
One can enjoy trekking from Auli to Gorson or you can also choose the Tali kuari pass for trekking. If you want to go high, choose Khulara Tapovan route which is almost 12 km long and it may be the best trek for you.
Here you don't need to ski or trek to enjoy the beautiful and panoramic views of the mountains. You can travel into cable cars, ski lifts or chair lifts to witness the heights of mountains.
Camping is also a good option for the vacation in Auli.How to visit Auli from Delhi
Jolly Grant is the nearest Airport in Dehradun to reach Auli. You can find various domestic flights from Delhi to Dehradun. Auli is around 270 km away from Dehradun Airport. You can also travel through rail and Dehradun Railway station is the nearest station of Auli. There are many road modes of transport available to reach the beautiful hill station Auli.
Best time to visit for snowfall vacation
Auli witness heavy snowfall from December month to April. It is said that January is the peak month for skiing. If you're planning for a skiing vacation, always consider above mentioned months. Always carry altitude sickness tablet, gauze, cold cream, thermal wears, ski jackets and other things with you.
2. Pahalgam in Jammu & Kashmir
Jammu and Kashmir is the different place for vacation. It is said that Kashmir is the heaven of Earth. If you are searching for snow in this state then go for Pahalgam because this is one of the snow destinations of this state. Pahalgam is situated along a river. It is a very small town but in the months of winter, this tiny town turns into a paradise of snow. This scenic view of Pahalgam mesmerizes the eyes of every tourist.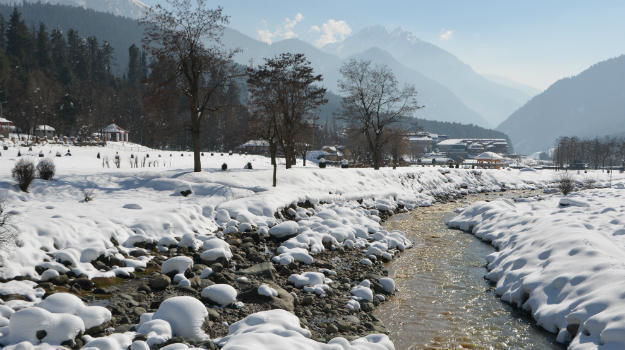 What can do in Pahalgam
Pahalgam is famous for trekking and one can do skiing also in the months of winter. Betaab valley and Lidder valley is a good option for trekking. In the route of these treks, you will witness numerous glaciers.
Here you can try mountaineering also. It is an avid sport in the region. Always try this with expert climbers otherwise it may become dangerous for you.
You can enjoy a picnic with your family and friends on Sheikhpora. It is famous for a few architectural beauties.
This is the place where one can find a few rare animals also in the forest regions. You can witness griffon vulture, blue rock pigeon snow cock and others.
If you want to know about the local culture of Pahalgam then visit Aru village. It is also an important honeymoon destination.
For skiing experience, one can go Sinthan top. From here you can see panoramic views of high mountains.
How to reach Pahalgam from Delhi
A distance between Pahalgam and Delhi is 801 km. fastest and easiest way to reach this Jammu and Kashmir beautiful town is by taking a flight from Delhi to Sri Nagar of Kashmir. You can hire a taxi or cab from Sri Nagar to Pahalgam. You can also travel from Delhi to Pahalgam by train. Taxis, cabs and bus service are always available from the railway station to reach the Pahalgam hill station.
Best time to visit for snowfall vacation
October and February are the months of winter and one can witness heavy snowfall during these months. From December to January, is the best season for honeymoon couples.
3. Gulmarg in Jammu
Gulmarg is famous for snow vacations all over India. This destination is also very much favorite of foreign tourists. Due to its snowy peaks and the conifer forest, it appears like Christmas town. Gulmarg is also famous for its colorful Kashmiri dishes and cultural activities. It is mentioned a top skiing destination in India. This full town is covered in snow during winters. It is also the continent's seventh top ski destination. If you are adventure freak then this is the best destination for you and honeymoon lovers can also enjoy the snow at this place.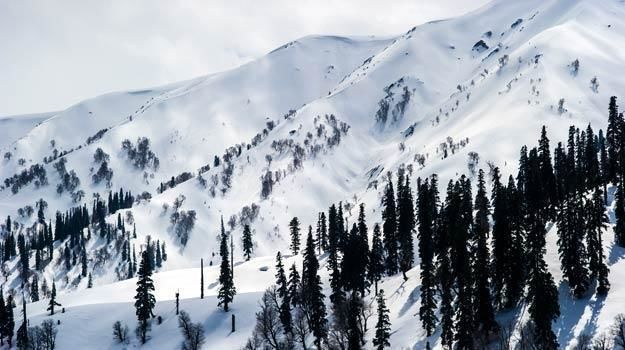 What can do in Gulmarg
One can enjoy snowboarding, skiing, tobogganing and so many adventure sports in Gulmarg. Gondola life is the main attraction of this place and you can witness panoramic views of the snow-covered peaks and valleys.
Visit Victorian RC St. Mary's Church in Gulmarg. Gulmarg winter festival attracts the huge amount of tourist and it is held in the month of March. Nagin valley is famous for camping and trekking in this town.
How to reach Gulmarg from Delhi
Firstly you need to reach Srinagar and then take a cab or taxi from here to reach Gulmarg which is 56 km away. Taxi, cab and bus services are easily available from Sri Nagar to Gulmarg. You can also find trains from Delhi to Jammu and it is 290 km away from your snowy destination. Can and taxi facilities are available here.
Best time to visit for snowfall vacation
One can visit Gulmarg from December to Mid of February to witness the snowfall here.
4. Manali in Himachal Pradesh
In Himalaya, the most commercialized and iconic place is Manali between tourists. It is full of rivers, snow slopes, high altitudes and lush snowfall. Manali is situated around 2050 m above from sea level. Manali is also the gateway to Lahaul and Spiti regions. You can discover more interesting places in or around Manali.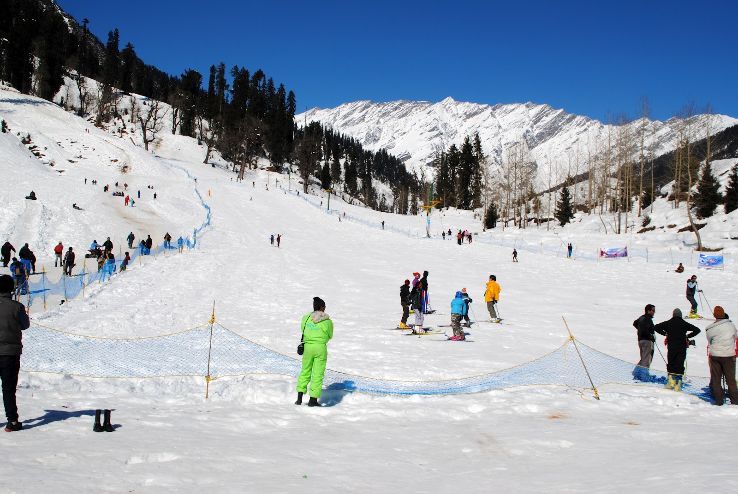 What can do in Manali
Manali is the destination which famous for trekking, hiking, mountaineering type adventurous among travellers. It is the best destination for adventure and nature lovers. Paragliding is very common here.
Always choose early winter season for these activities because due to heavy rainfall can cause a temporary ban on paragliding and other adventure sports.
Manali is settled with few religious temples. Its Hadimba temple is related to Mahabharata time. To enjoy snowfall, mountain biking and skiing, visit the Rohtang pass. Go for a trekking on the Bhrigu Lake. Remember that this lake will be frozen during the winter season.
How to visit Manali from Delhi
You can reach Manali from Delhi by road or self-convince or car. It gives you chance to see the beautiful and scenic views in between the way. Bhuntar is the nearest airport to reach Manali. It is just 50 km away from Manali. Many kinds of transport facilities are available from Bhuntar airport to Manali. One can reach Manali by bus and for this, you would reach via Ambala and Chandigarh. Delhi is just 570 km away from Delhi. Una is the closest railway station of Manali. It is 250 km away. Kalka Shimla route of the railway is the best and beautiful way to reach the hill station.
Best time to visit for snowfall vacationDecember to March.
5.Nainital in Uttrakhand
Nainital is known as a land of lakes. It was favorite vacation spot among Britishers. Naina Devi temple is located here and the region gets its name from this famous temple. Here you can enjoy lots of snow activities.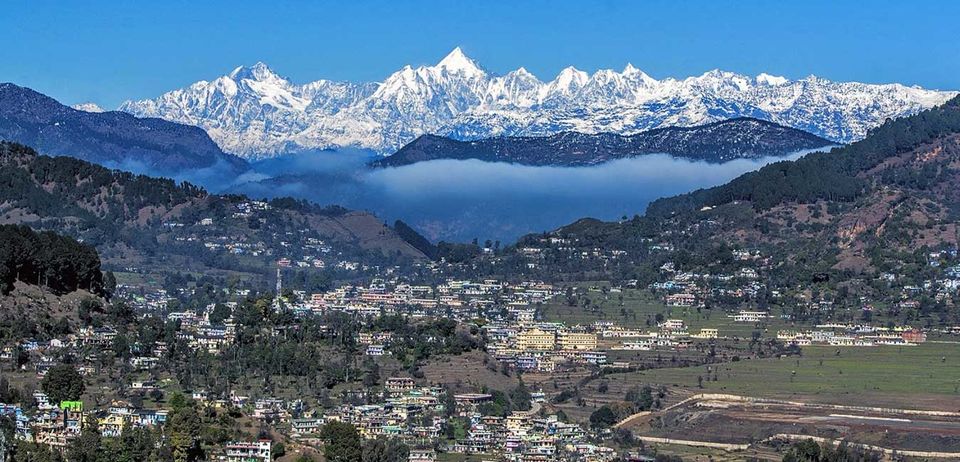 What can do in Nainital
Nainital is famous for Naini Lake. You can enjoy the boat riding in the lake. Cable car ride gives snow viewpoints. In December, you can take part in Nainital winter carnival.
How to visit Nainital from Delhi?
Nainital is the nearest hill station from Delhi. It is just 7 hours away from the state. It would be easier to reach the hill station via road. Bus service is also available between Nainital and Delhi. Kathgodham is the nearest railway station of Nainital. The distance between Nainital and railway station is 34 km. hire a taxi or cab from the railway station to reach the hill station.