Are you tired of the rising temperature? Is the weather becoming more and more intolerant? Do you want freedom from the scorching heat? Then pack your bags, unfold your map, and hit the road to visit one of these great Indian summer escapes.
1. Gulmarg, Jammu and Kashmir

Snowy peaks in the backdrop, freezing winds, blooming varieties of flowers and vast snow cover for skiing as well as a breathtaking ride in world's highest cable car, Gondola. Those who want a slice of both winter and spring, May - June is the perfect time because the "meadow of flowers" starts blooming May onwards.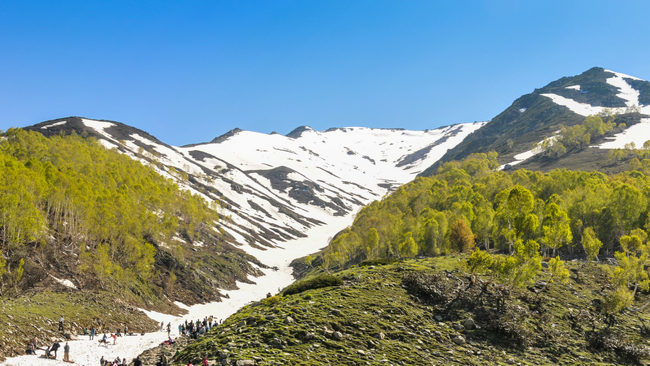 How To Reach

By Air - The nearest airport to Gulmarg is in Srinagar.
By Train - Jammu is the nearest railway station, at a distance of 290 kilometres.

By Bus - Gulmarg is well-connected with regular bus services from Srinagar, Sonmarg and other neighbouring towns in Kashmir.
2. Pahalgam, Jammu and Kashmir
Pahalgam usually does not attract as many people as Gulmarg or Sonamarg, and that is precisely why you should head up there. You can trek up into the Aru Wildlife Sanctuary, or go rafting in River Lidder. Make sure you carry good number of woolens with you because the mercury dips to around 10 at night.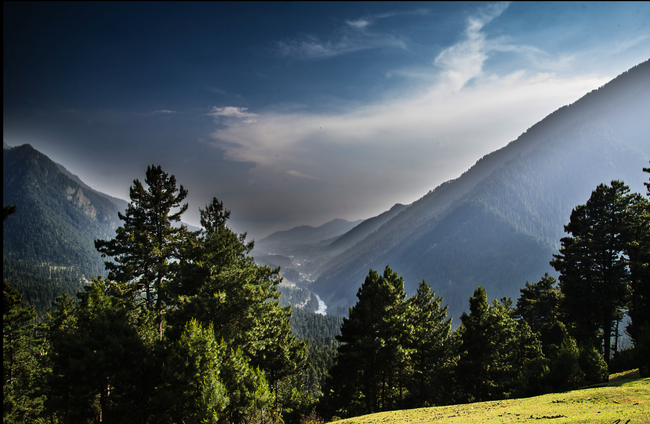 How To Reach:
By Air - Srinagar international airport the closest international airport.
By Train - Udhampur is the closest railhead, which is about 217 km from Pahalgam. However, Jammu is a better option than Udhampur. It is well connected to cities like Mumbai, Delhi, Kanyakumari, Indore, Pune, Chennai, Kolkata, and Rishikesh.
By Road - Srinagar is about 96 km from Pahalgam. Buses are available from Anantang, Jammu and Srinagar to Pahalgam. Even private taxis from Srinagar, Jammu and Anantang are available.
3. Auli, Uttarakhand
Renowned for it's fascinating ski resorts and stunning natural vistas, Auli proffers an unspoiled ambiance. A trip between Joshimath and Auli by ropeway is also an attraction here, apart from skiing. Trekking and hiking are other activities that you can enjoy here.
How To Reach
By Air - The Jolly Grant Airport located in Dehradun is the nearest airport to Auli. It is at a distance of around 279 km from the hill station.
By Train - Haridwar railway station is the nearest railhead situated at a distance of 273 km. From the railway station, taxis and buses are available which can be availed for reaching Auli at an economical cost
By Road - Auli is well connected to motorable roads with major destinations of Uttarakhand state. Auli is situated only 14kms from Joshimath which lies on NH58.
4. Tawang
With white carpet below your feet and a canopy of green shade at your eye's horizon, have some mood-setting snow activities like tic-tac snow or sticky glue.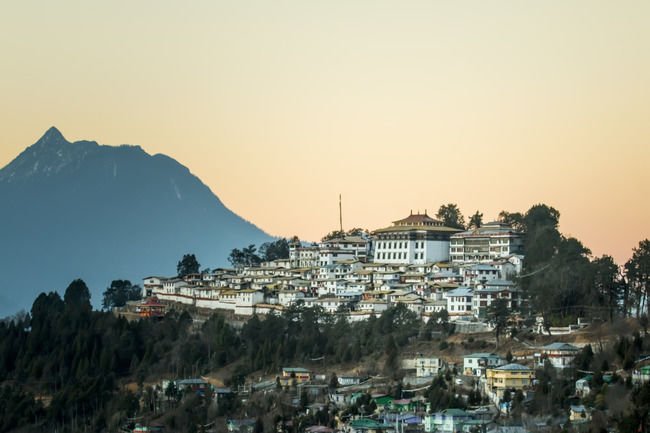 How To Reach
By Air - The nearest Domestic Airport is Salonibari Airport, Tezpur, located 480 km away, is the nearest airport. It is connected by flights to Kolkata and Guwahati.
By Train - Tezpur is the major rail head closest to Tawang.
By Road - Buses and Taxi ply regularly between Tezpur (Assam) and Bomdila, and Tawang.
5. Yumthang Valley, North Sikkim
You will love the pace of this town; local tea vendors on the streets and a crisp cup of 'chai', the beautiful sunrise, typical northeastern cuisine, wooden houses, afternoon siestas and lots of happy faces. This North Sikkim town transports you in a different time and space that's unusual from most other cities.
How To Reach
By Air - Bagdogra Airport is the nearest airport.
By Train - The nearest railway station is the Jalpaigui station in Siliguri. This station has trains from places like New Delhi, Guwahati, Chennai and many other important places in the country.
By Road - A direct journey to Yumthang is not possible as the roads are always foggy and turn dark by as early as around 5.30 pm. Hence, many choose to travel from Gangtok to Lachung which is close to Yumthang, about 2 hours away.
6. Leh - Ladakh, Jammu and Kashmir
Trade staring at the travel wallpapers on your desktop for the real thing and take a trip to Leh-Ladakh.
Attracting millions of tourists, not only from India but from the across the world, Leh Ladakh is the place to disconnect from the world. Steep mountains, pristine lakes, colorful Tibetan monasteries, a vibrant culture and numerous trekking trails - Leh Ladakh is perfect for both nature lovers and adventure seekers.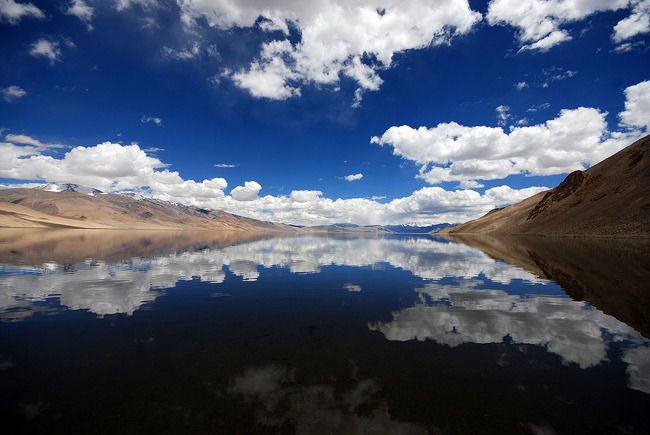 How To Reach:
By Air - Leh Kushok Bakula Rimpochee Airport is the main airport of the area. The flights are directly connected from Delhi, Srinagar and Jammu.
By Bus - If you're planning to approach Leh in a bus, get ready for a bumpy ride. Buses are available from Jammu & Kashmir, and even Manali.
By Train - Pathankot and Chandigarh are the closest railway stations to Leh, still a three-day bus ride away. This is one route that most travellers to Leh avoid.
7. Sangla, Himachal Pradesh
Sangla valley is the last green frontier before the barren mountain desert of Lahaul and Spiti. Remember, the valley remains closed for six months during winter (from December till may) when the snowfall is heavy.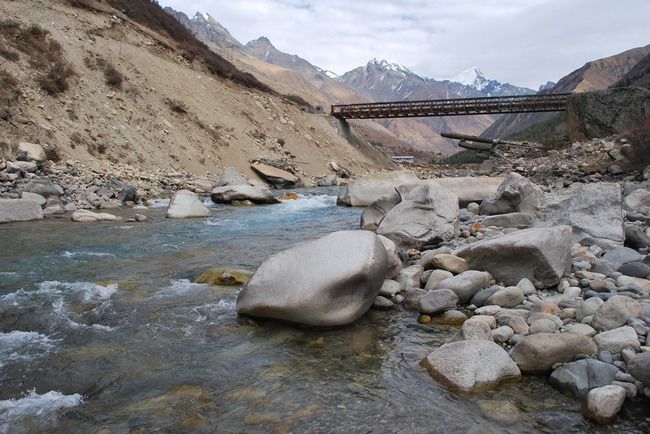 How To Reach
By Air - The nearest airport is Chandigarh, from where Shimla is about three hours away and from Shimla, Sangla is about seven hours away.
By Road - The best way to reach Sangla from Chandigarh is by road, which takes around 6 hours 10 minutes. The places covered during the journey from Chandigarh to Sangla are Chandigarh, Pinjaur , Taradevi, Narakand, Jeori, Sangla.
Now it's time to let yourself loose and explore these beautiful the landscapes. So, where are you headed?