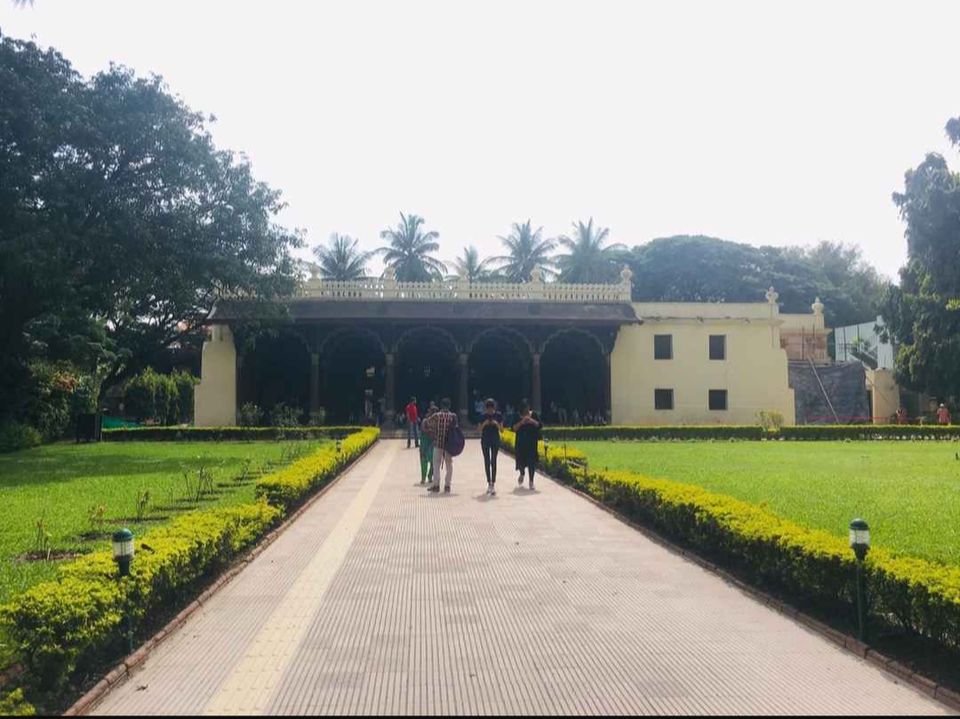 Tipu Sultan's summer place is an example of Indo-Islamic architecture and was a summer residence of the Mysorean ruler, Tipu Sultan. Hyder Ali started its construction but it was completed during the reign of his son. After his death and defeat in the fourth Anglo-Mysore battle, the British Administration used the palace for its secretariat before moving to Attara Kacheri. Today, it is being looked after and maintained by Archaeological survey of India.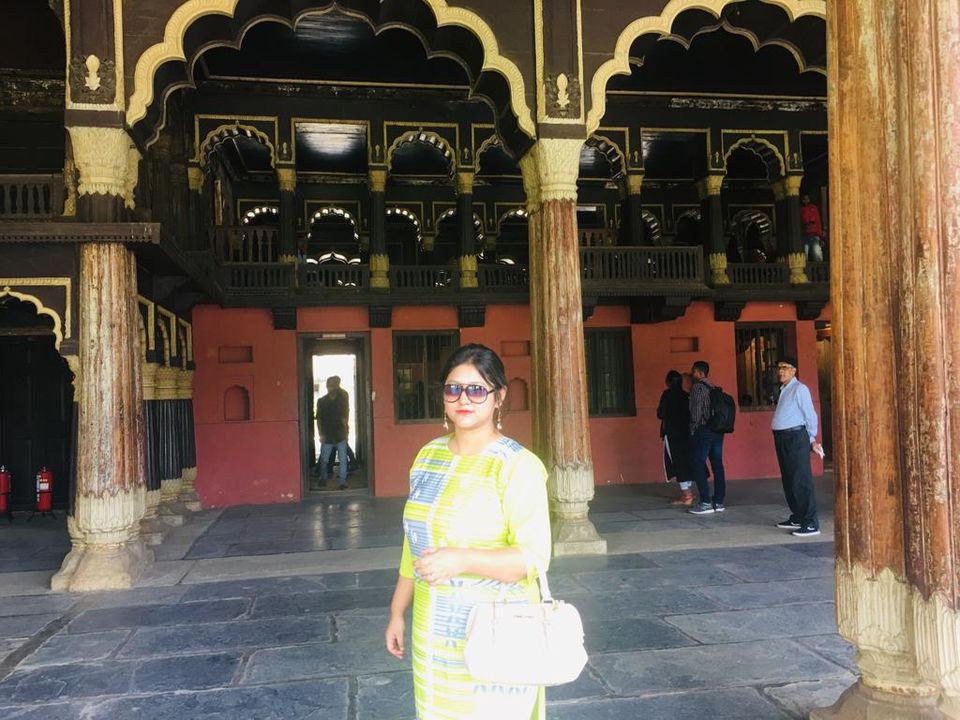 HISTORY AND CONSTRUCTION OF THE SUMMER PALACE:
The structure was built entirely of teak and stands adorned with pillars, arches and balconies. It is believed that Tipu Sultan used to conduct the affairs of the state on the eastern and western balconies of the upper floor. The two storey building is entirely made in pure teak wood with big fluted pillars supporting the whole structure. The walls and the ceilings of the palace are decorated with the floral motifs. Though the mansion is not grand in size but its amazing wooden architecture shouldn't be missed. It was once said that there was a throne in the palace which was visualised by Tipu Sultan himself, covered with sheets of gold and precious stones like ruby, emerald which was vowed by him not to be seated until the complete defeat of the British Army but in the present days it was not there.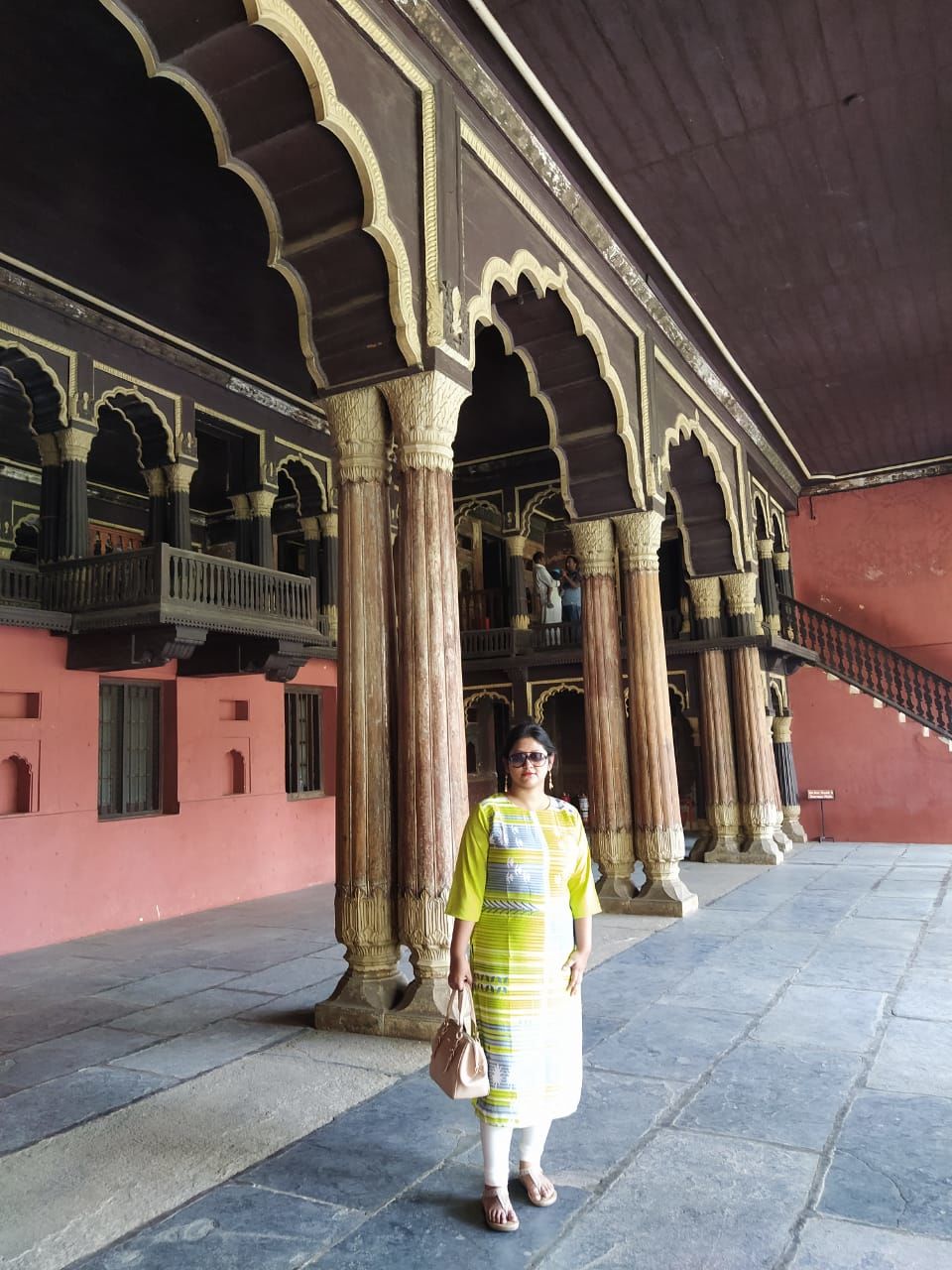 It was his imperial summer residence and was often referred to as Envy Of Heaven, ( Rah- e- Jannat).
The well - manicured gardens in front add to the beauty where one can relax and spend some relaxing time amid nature. The ground level has two rooms, out of which the central room has been converted into a small museum. It is filled with many treasures belonging to Tipu Sultan such as his clothes, crown, weapons, portraits, trinkets and other belongings.
INSIDE THE PALACE:
The palace features store staircases which lead up to the first floor. The open central area is called the DURBAAR HALL.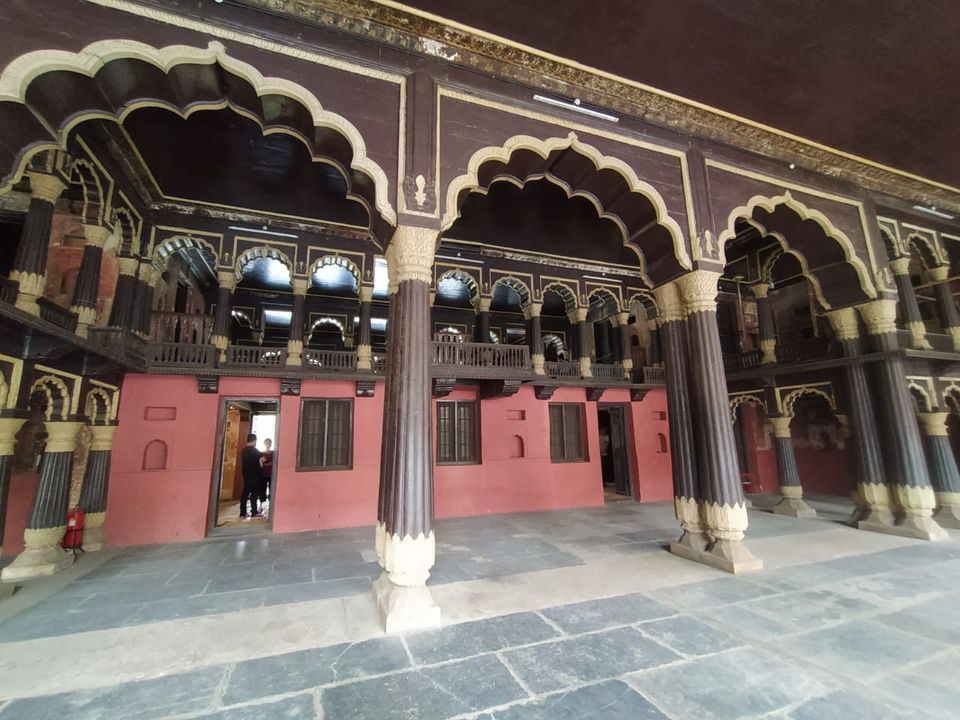 Here , the Sultan used to hold his court. The hall has also two projecting balconies -one for the state and another for the public. From the balcony, you can catch the glimpse of lush lawns in front of the palace.
The durbur hall is also flaked by four small rooms on each corner. These rooms were for the ladies of the royal family, hence called Zenana quarters. Though they are not in the best condition but still worthy of a look for their fading motifs.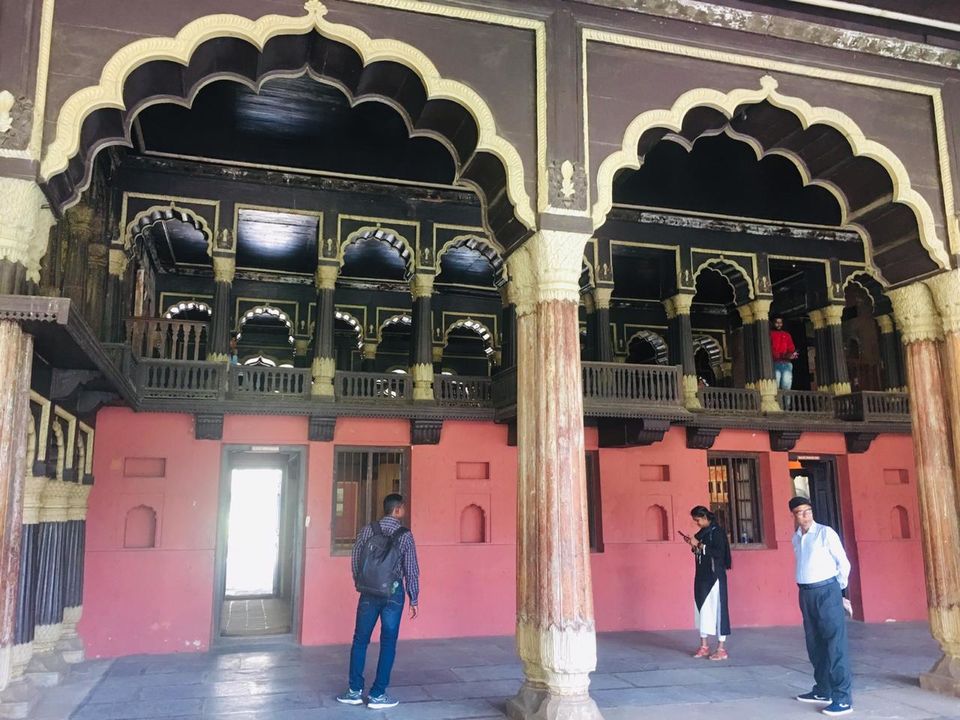 ENTRY FEE: The entry fees is only INR 5 - its very cheap to go.
TIMINGS: 8:30 AM to 5:30 PM.
How will one reach there??
Only around 4kms from Kempe Gowda bus stand.
As its so airy, literally one can enjoy the cosy pleasant atmosphere inside the palace. It is ideal for one day tour outing.
Follow my tripoto account for more interesting stories and amazing travel stories and experiences.. https://www.tripoto.com/profile/sohiniroymitra39367305.