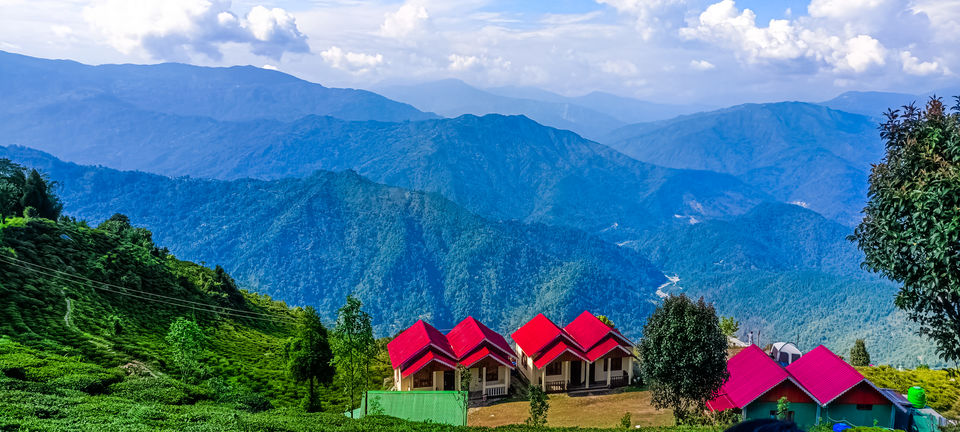 Its already been 2 years since Covid became part of our lives and has restricted us from doing what we used to do to keep ourselves happy and that was travelling for me. Finally after 2 years, situation is much better now , touchwood !!
As the month of May is generally hot in Kolkata, so I planned a trip with my wife Manisha and my mom and dad to an offbeat place in North Bengal. One must take a note that this train route between Sealdah to New Jalpaiguri is always busy whole year. So I booked AC3Tier tickets in Padatik Express(12377) in March for May. Before booking my tickets, I got in touch with homestay owner to check the availability.
Somehow 2 months passed, we all were very excited to start our journey. I quickly completed my office works and logged off bit early. Packings were already done. I took all my gadgets to capture these moments and other necessary items too. We took a local train from Dumdum Cant to Sealdah at 9.20pm and we reached there by 10 pm. We boarded the train and it departed well in time at 11.20pm from Sealdah. Next morning , unfortunately train was delayed by an hour but our spirits were high. By 10am we reached New Jalpaiguri Station. We were hungry , so took 4 plates of Aloo Paratha from the Railway Canteen. Finished our breakfast and at 11 am got a call from Robin Da who was supposed to take us to our destination. Journey was quite comfortable for us. We did some off-roading but for small part only. And by 12.30 pm we were at Ahaldara.
The location was just out of the painting canvas. Surrounded by hills and tea gardens, you are standing at the hill top from where you can see down in the plains where the Teesta river is flowing. We were greeted with organic black tea which was superb in taste. Took some time to freshen ourselves and lunch was ready. In lunch, we were served rice , dal and egg curry along with crispy potato fries, salad and papad. After having my lunch , took my camera and I started exploring this beautiful small village.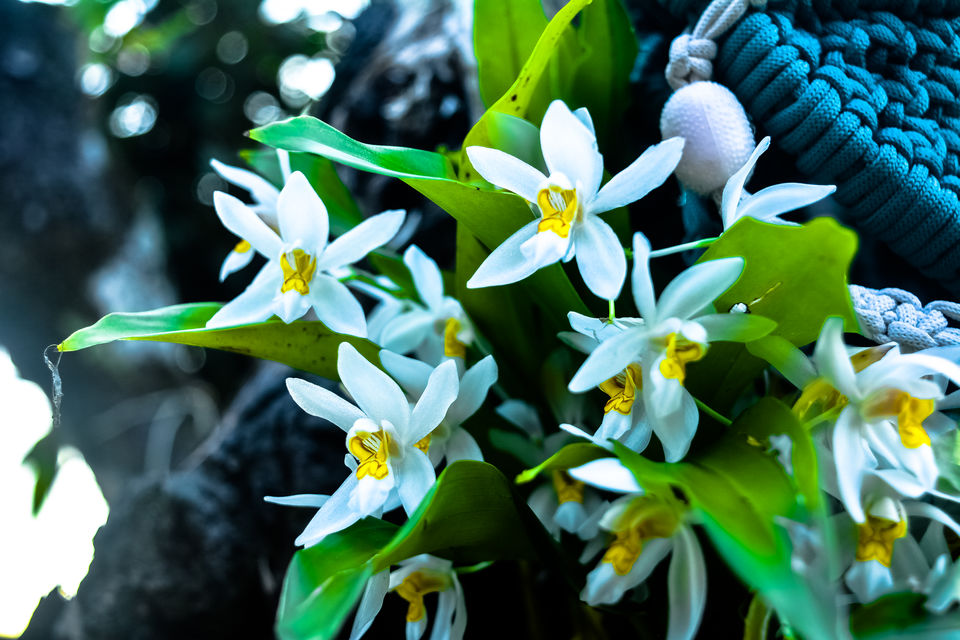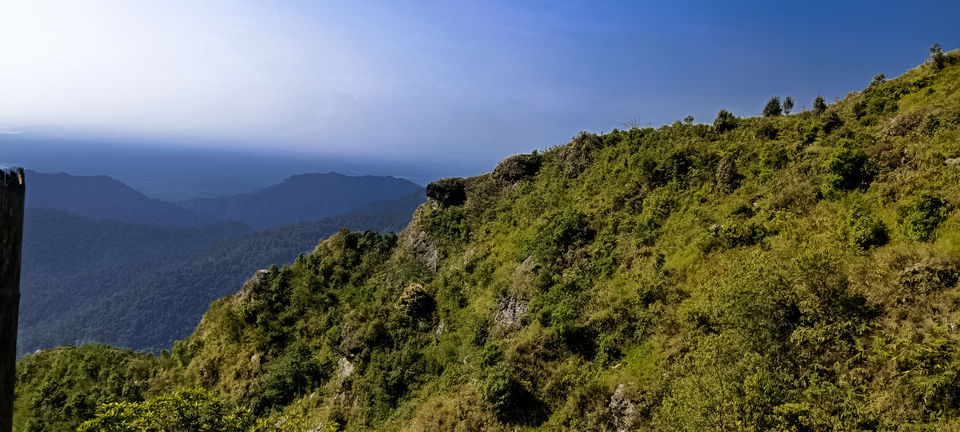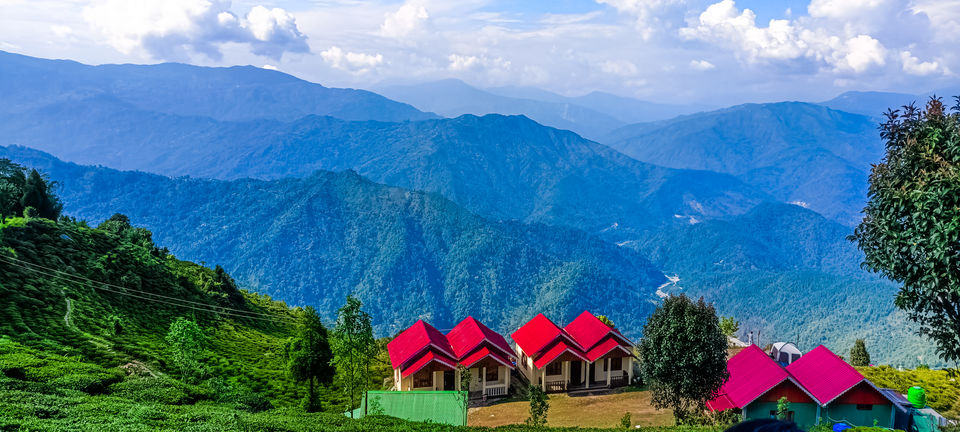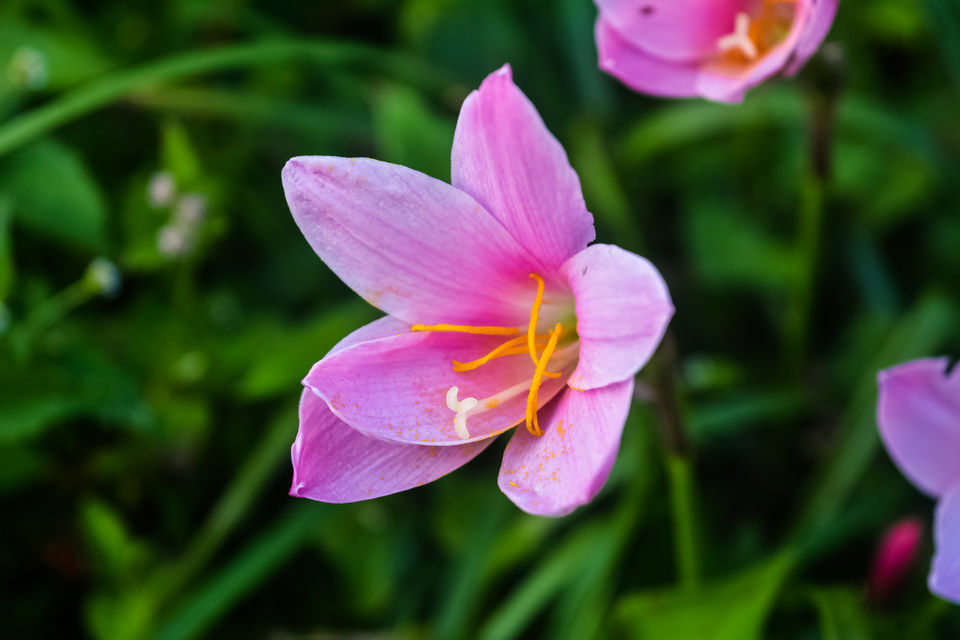 Generally people come and stay at Sittong and Ahaldara view point is one of the sight scene point. As it was weekend, lots of people came at this view point. Luckily we were staying just some stairs down to this view point. Once you reach the view point you can see the Sleeping Tagore which is being created naturally. We were already tired due to our journey so didnt had the energy to get around the whole village. We came back to our homestay and evening snacks along with local tea were waiting for us. After having some snacks and by 8pm we were having our dinner as we wanted to rest.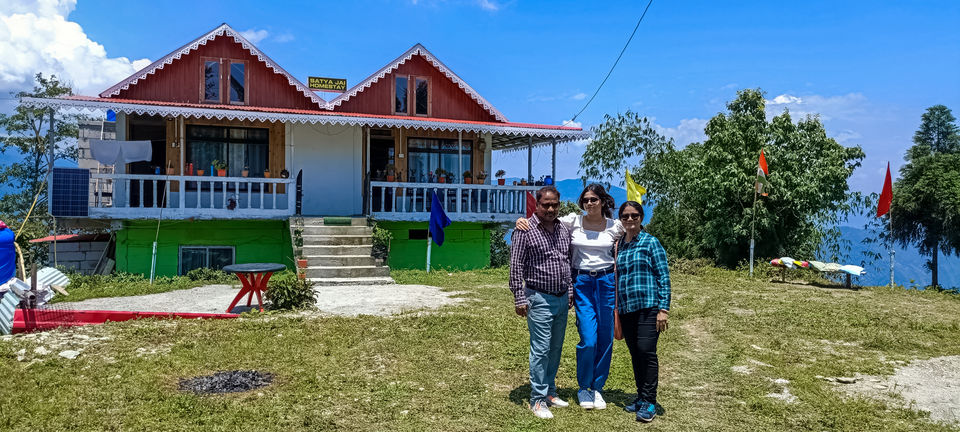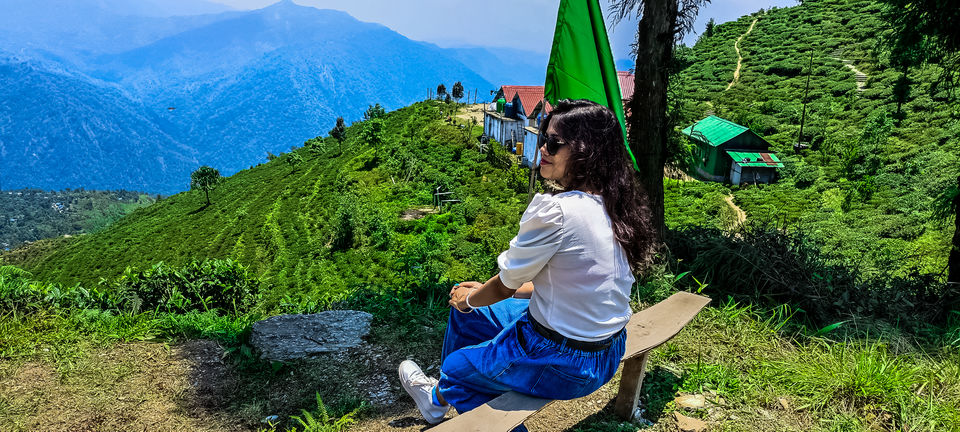 Next day we planned to stay at Ahaldara itself and get ourselves around this beautiful village. It all started with a beautiful sunrise at the view point and the best part was that it was only us. None of the tourist came by that time and we had our special and exclusive date with mother nature. At 8am we were served with some delicious puri and aloo ki sabji in the breakfast. After having lunch we started exploring the village. Along with tea garden you will also find Cinchona plantation here. Wild white orchids are blooming here and there making this place more beautiful. At the view point , there was one momo stall and who does not love momo in mountain. We ordered some momo and enjoyed every bite of it. We enjoyed every bit of our last day stay at here. Tomorrow we were supposed to reach Kurseong while checking some points along the way.
So next day after having breakfast we started our journey towards Kurseong while doing some sightseeing on our way. So our first stop was Namthing Pokhri which is around 4000ft above sea level. Pokhri means lake and this was indeed a a beautiful lake where you are not allowed to venture around. Fences were there to guard the natural habitat of Himalayan Salamanders which is one of the endangered species. During monsoon, one can find water in the lake or else it remains dry throughout the year.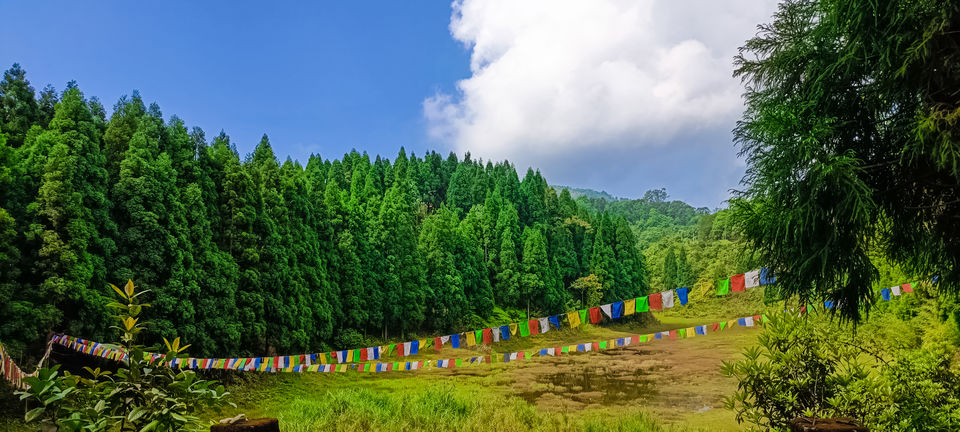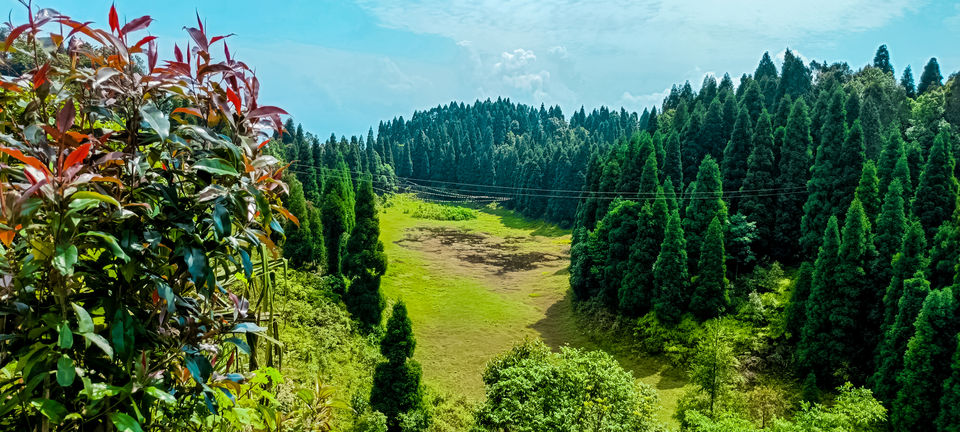 Our second stop was Lepcha Monastery which is around 500 years old. Its built of mud and bamboos and in the walls one can see paintings of deity which were painted using natural resources during that time. Location was very beautiful and the ambience was so soothing and peaceful.
Next we moved on and skipped Mahaldiram tea gardens as we were quite used to tea gardens by this time as we were living in Ahaldara in the midst of tea gardens. We reached Bagora Pine forest where one can see huge and tall pine trees. Environment was quite haunted due to cold and chilled vibes.
After clicking some pictures we reached Chimney heritage park. So the story goes something like this. There used to be a Dak bunglow here built in the year 1839 during britishers time and with time only this chimney remained and hence this place got its name. There was nothing special in the park apart from few flower and orchids here and there. From here we reached Dow hill to checkout the haunted church.
And finally before arriving to Kurseong , we reached Hanuman statue which is tall and huge in the direction of Kurseong as if its safeguarding the town with its aura. After spending some time here we reached Sunny Side Eco Homestay where we booked for 1 night stay. Its a beautiful location just beside the toy train track , having 4 cottages. Cost was bit high but as it was 5km away from the main market, we were completely isolated in the lap of mother nature. Wifi was free and breakfast was complementary. We were lucky to witness toy train passing by twice, once at the evening and again in the next morning. Next day we checked out at 1pm and had our lunch at Cafe Kurseong Diaries, just beside Kurseong Railway Station and then started our journey towards NJP ,where we had our train to Sealdah at 8pm. Do Checkout my Youtube channel for more detail and information and also in coming months I will be taking you to some more parts of our incredible India.