Hello Guys!! It's been a long time that I haven't written anything. So in this period of quarantine, I thought of utilizing my time in writing. Ever since I stopped writing, I realised and developed a unique love and a strong desire for travelling, especially for the mountains and forests.
This was my 2020 's first trip to the mountains. My journey started on 5th January 2020 from Kolkata and reached NJP (New Jalpaiguri) station on the next morning. Now here, I introduce the driver Mr Sanam Sherpa (also famous as Sanam Daju, Daju means Brother in Nepali), who was also the guide in this whole trip. He came around 7.30 – 8 a.m. in the morning with his car (which was already booked one week earlier). Then we headed towards the first destination Rangaroon. On the way, I came across a small but a beautiful town named "Kurseong". Let me introduce this small town to you.
Kurseong, Day 1 :
Kurseong is a municipality town in Darjeeling district in the Indian state of West Bengal. It is located at an altitude of 4864 feet. It is 34 km away from Siliguri and 32 km away from Darjeeling. Kurseong is connected with Darjeeling with beautiful zig-zag, paved and highly maintained roads along with plenty of tea gardens and small series of Himalayan mountains. The weather here is pleasant throughout the year. There is a famous tea lounge or cafe named Margaret's Deck in Hill Cart Road, Kurseong. I have heard so much about the famous cupcakes that I couldn't resist myself. I got down to have some breakfast because I was more interested in cupcakes than tea or coffee. Trust me it's worth visiting this place for all the cake lovers. And when all my cake fantasies was over, I finally departed for my destination Rangaroon.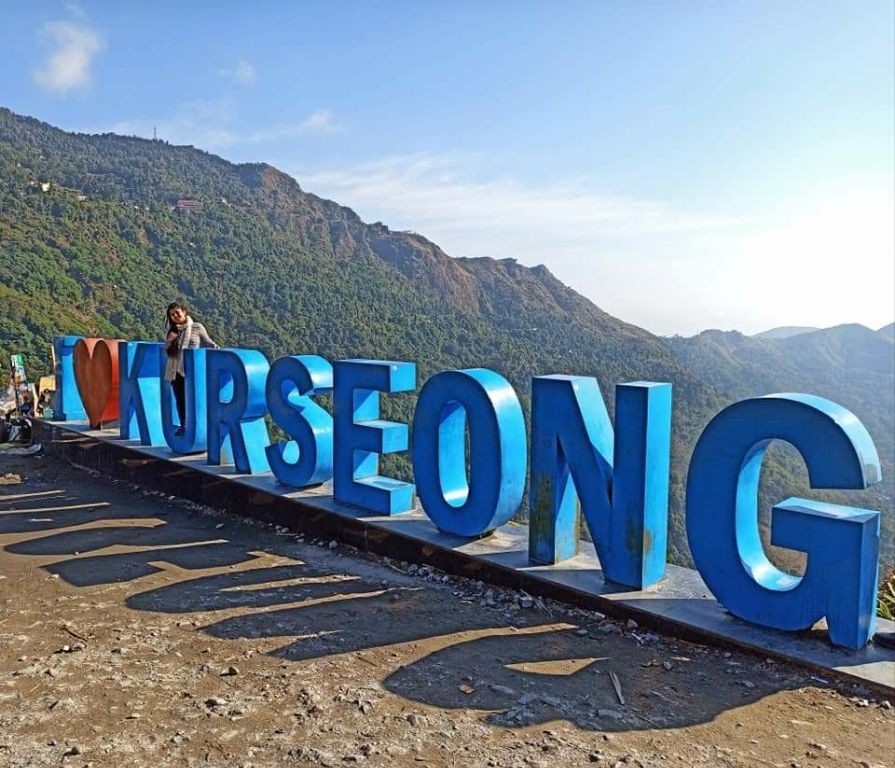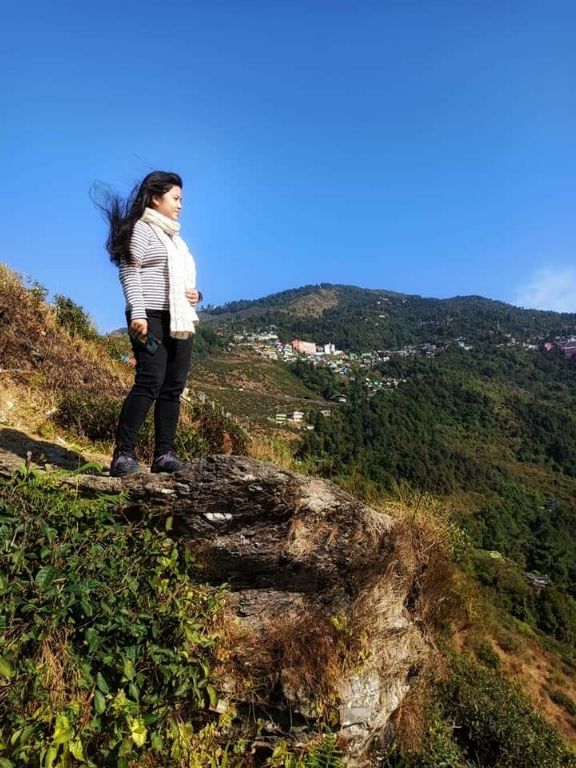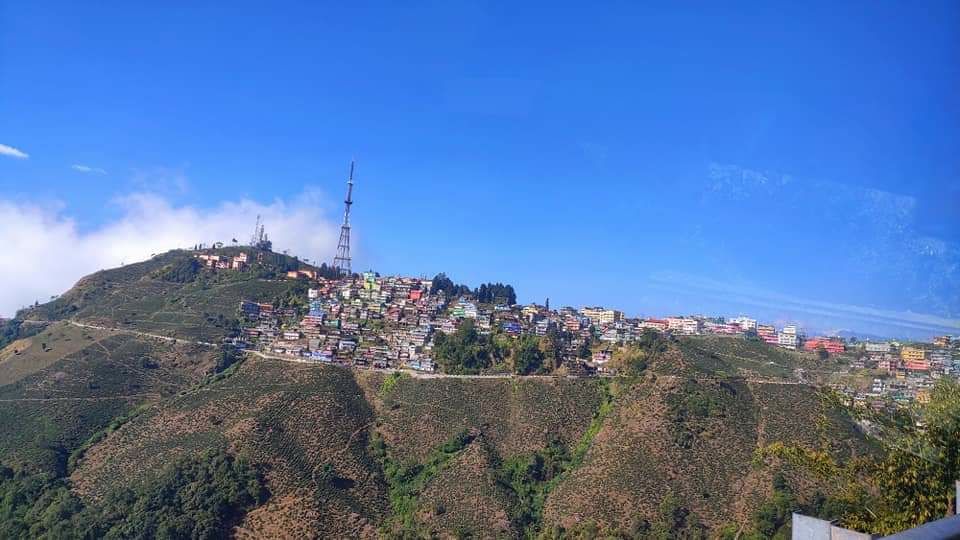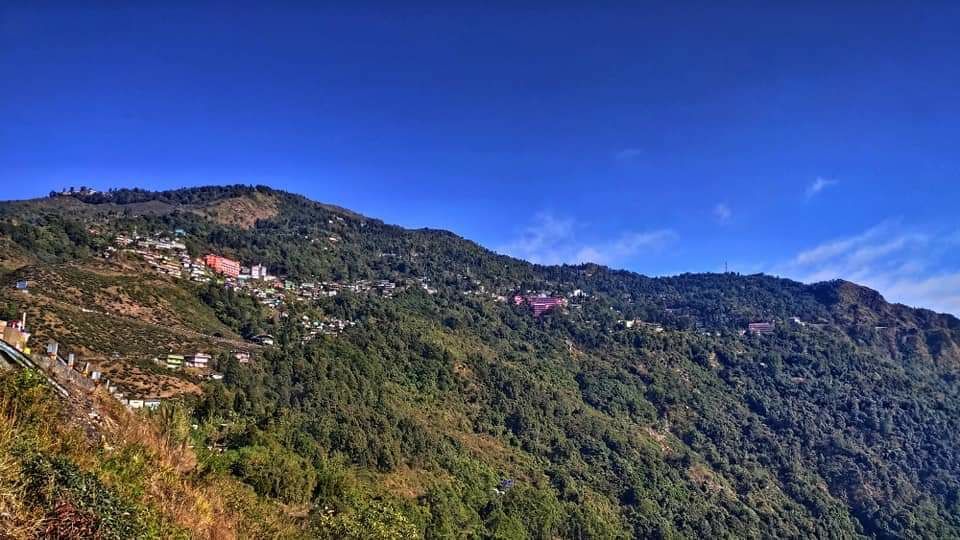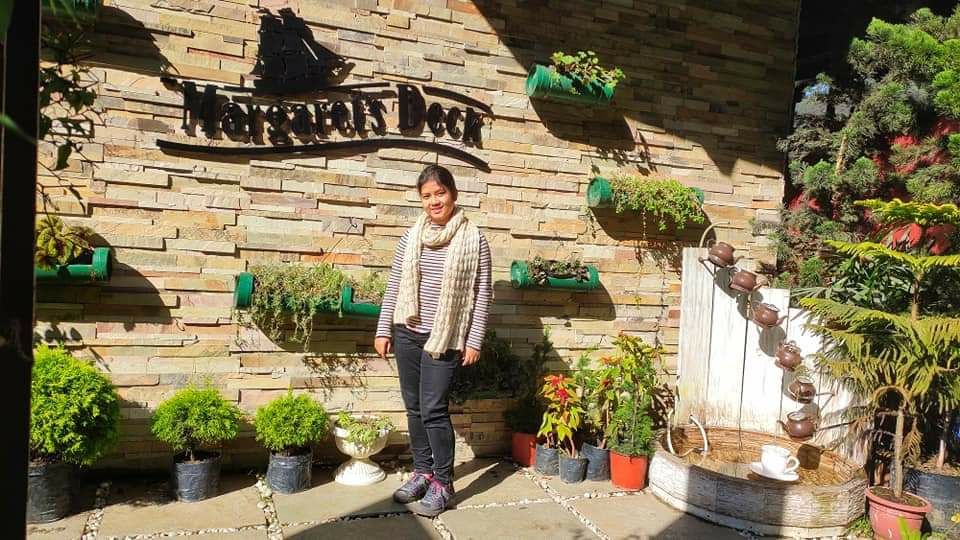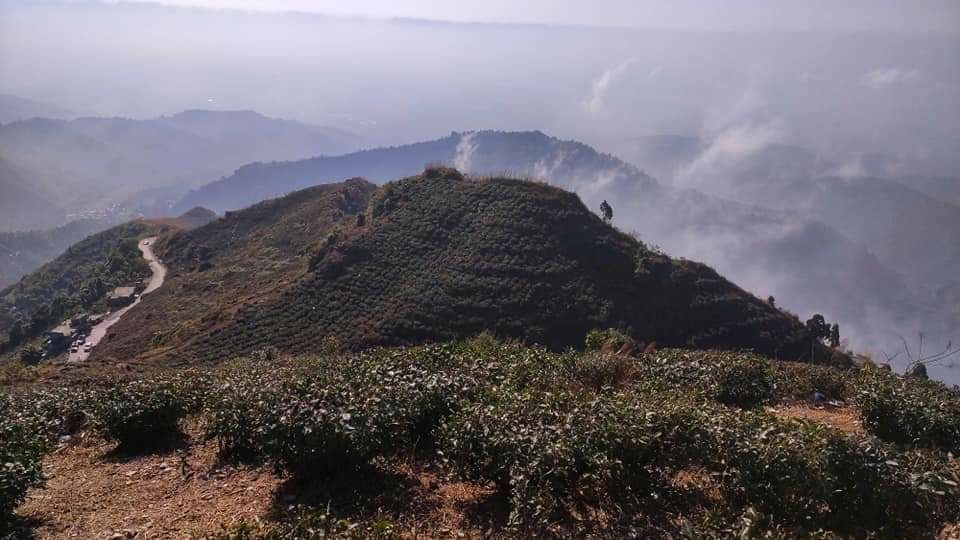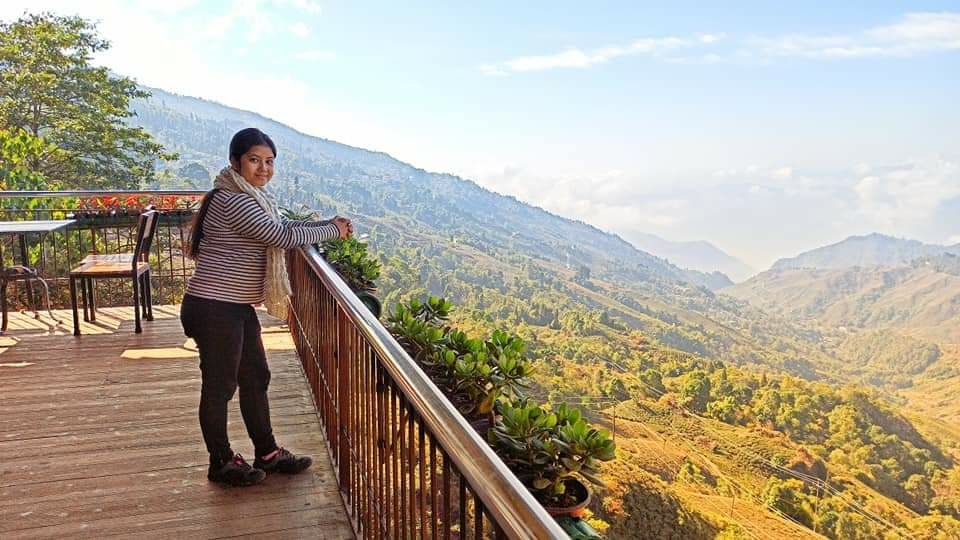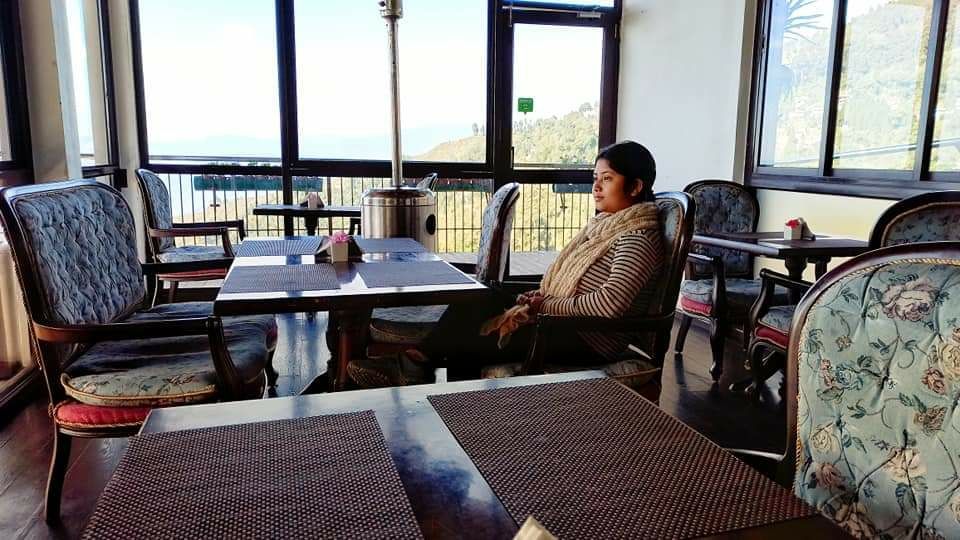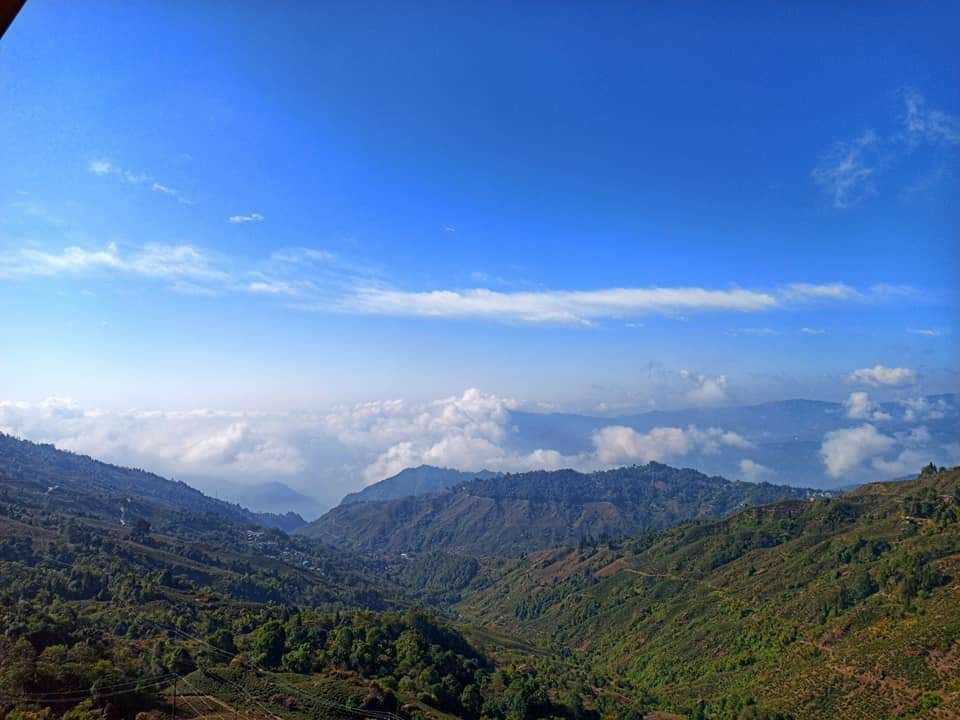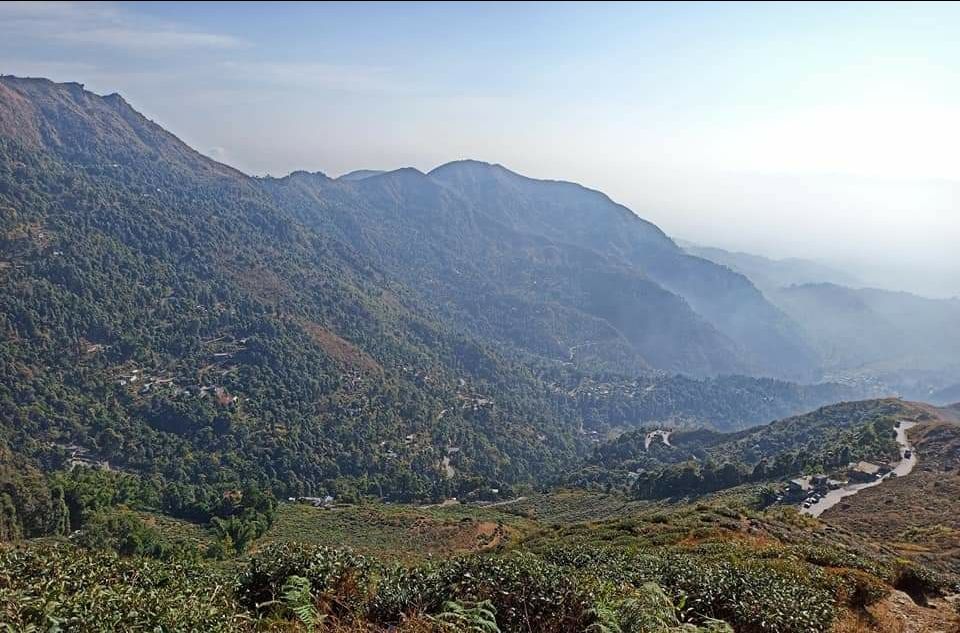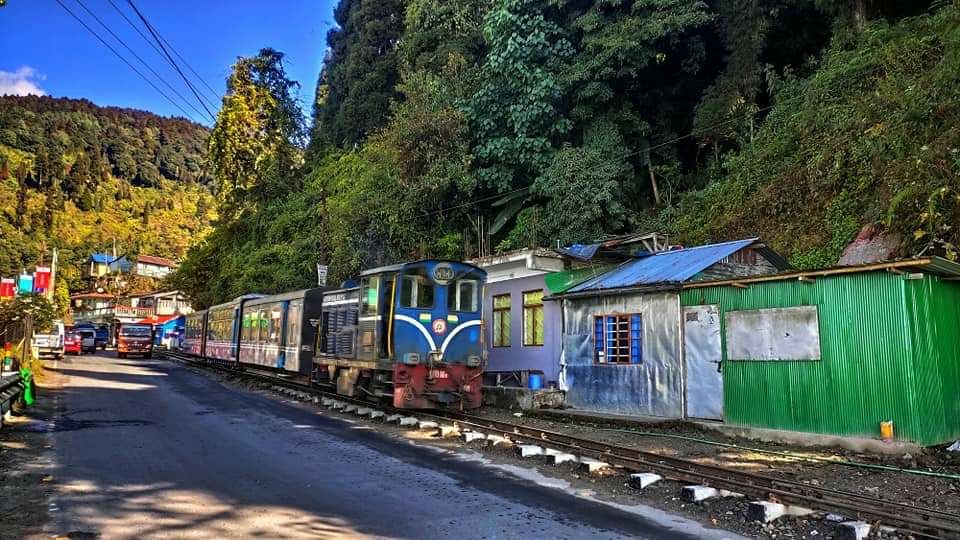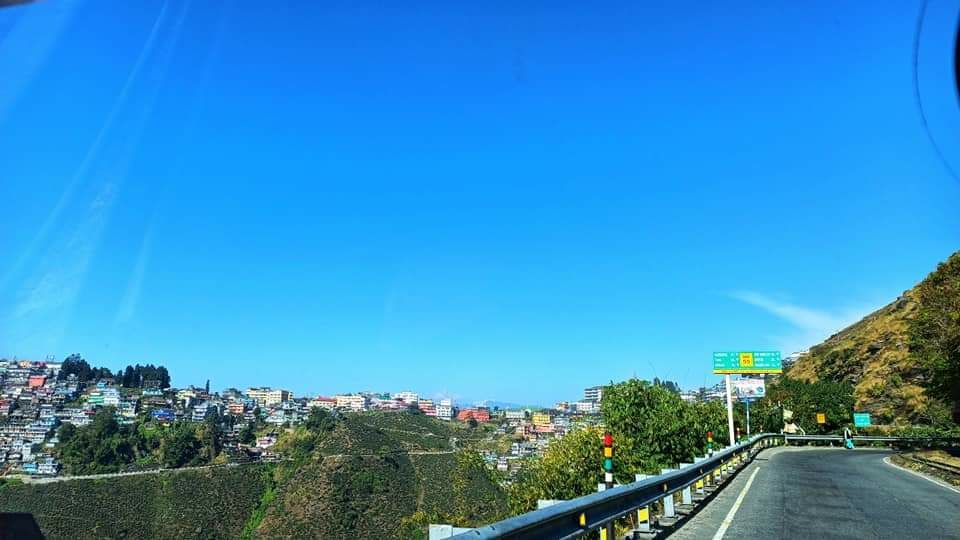 Rangaroon, Day 1 :
Around 11.30 – 12 noon I reached to my homestay, named as "Humro Homestay" in Rangaroon. I booked it for two nights. This homestay is well maintained by Mr Tamang and his family. He also had a cute baby boy of just 2.5 months, which was my main attraction at that point of time. It was my first visit to Rangaroon and I was truly amazed by its beauty. I had a clear view of Kanchanjangha ranges from my room's window and the weather was like a red cherry on top of a delicious cake. Never mind, I will not get over from Cakes in any situation, but still, I am learning to control my emotions.
After having my lunch, I started exploring this small village and it's tea gardens. Rangaroon is a recent addition to the tourism map of Darjeeling Hills. It is a tea garden and adjacent village, just 20 km away from Darjeeling town. This place gives you a unique advantage of staying in a hilly village, enjoying it's peace and silence, witnessing the beauty of "The Sleeping Buddha" ( Kanchanjangha ranges) just from your homestay's balcony, viewing Darjeeling town and Tiger Hill from the balcony and above all experiencing a small hiking all through the beautiful tea gardens. Mr Tamang gave me a brief description of the tea gardens. There is also a small tea factory in the village. As I was having an ample of time, I thought to do a small trek all through the tea gardens. I went down the hill, crossing the houses of the village one by one. Never knew that hiking in the midst of tea gardens will be so much fun. All the hills of Rangaroon was draped with tea plants and the Kanchanjangha was like just in front of me. I was so deeply involved by the beauty of tea gardens that I haven't realised that I have come a long way. Soon it was about to get dark, so I decided to return by now. I returned to my homestay and enjoyed the rest of the night view from the balcony with my evening coffee.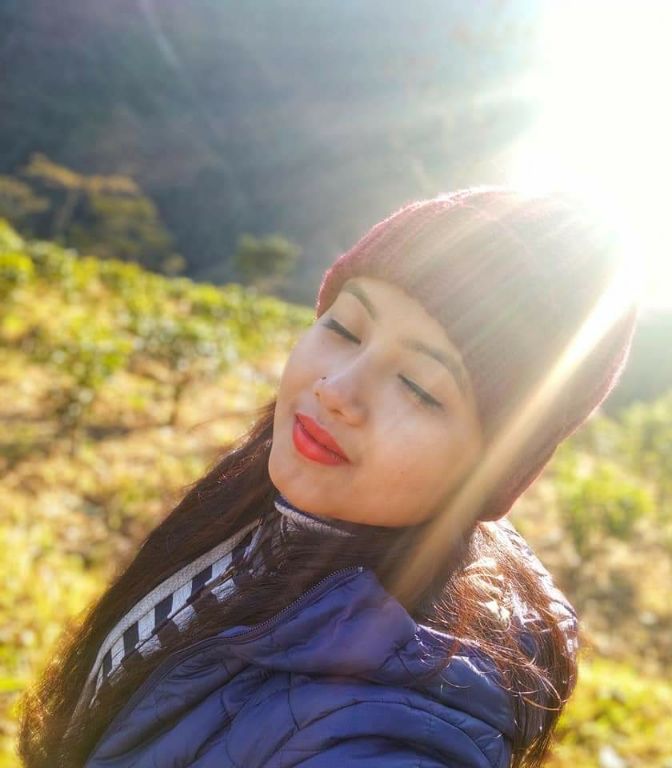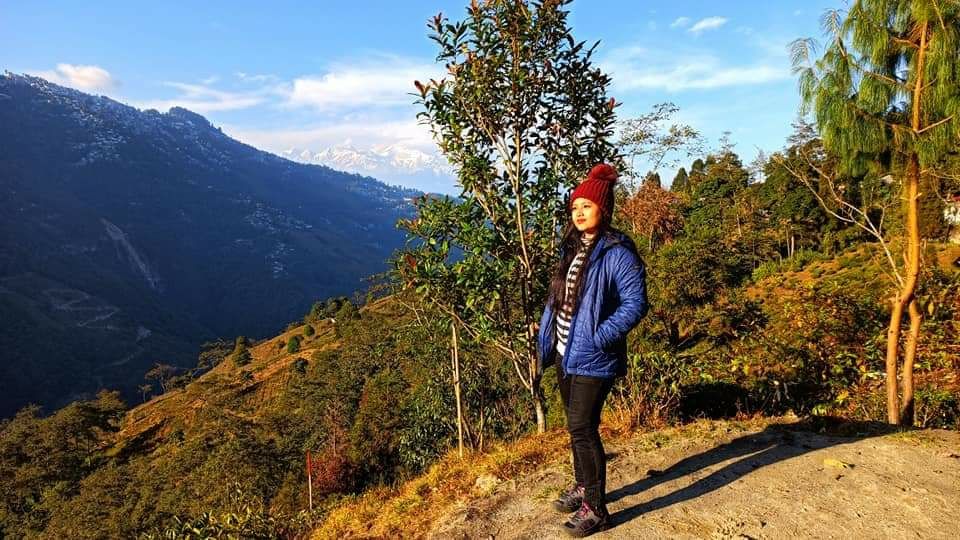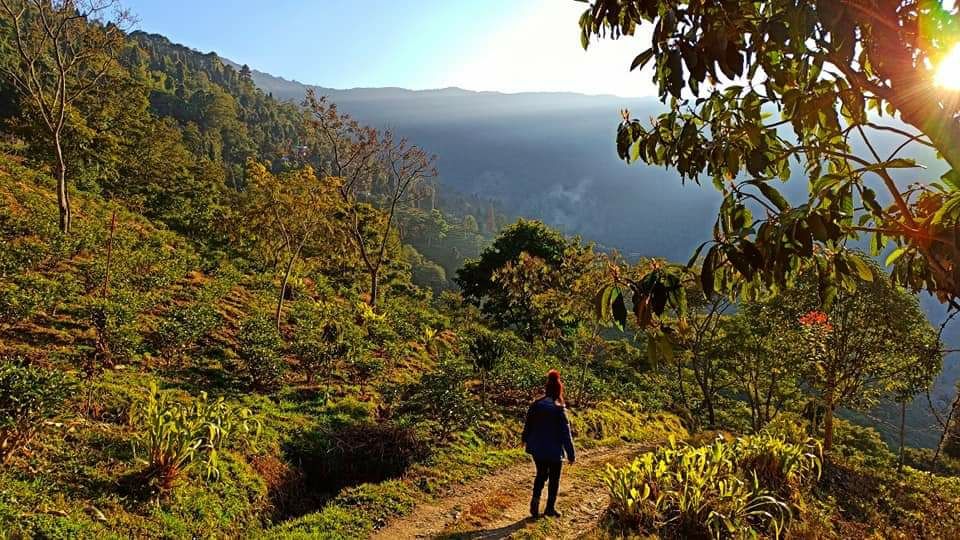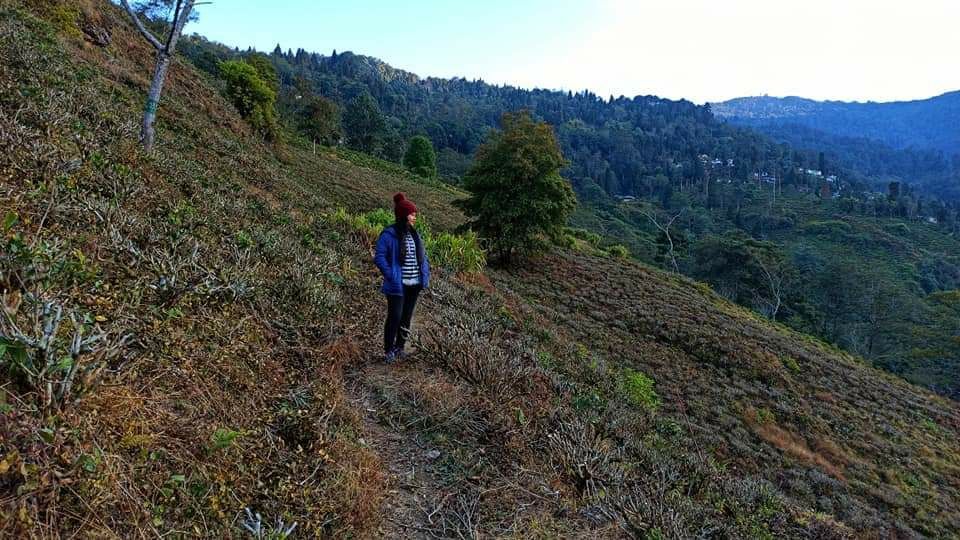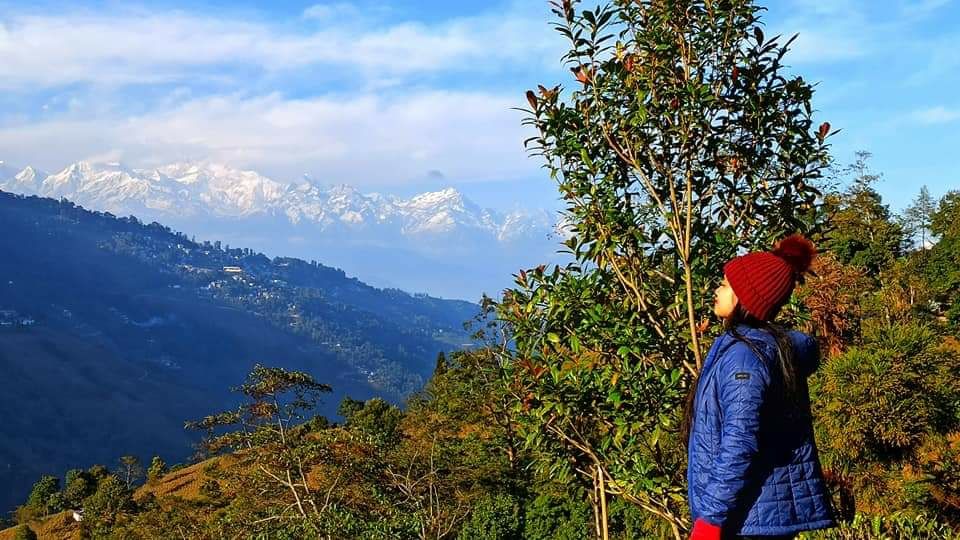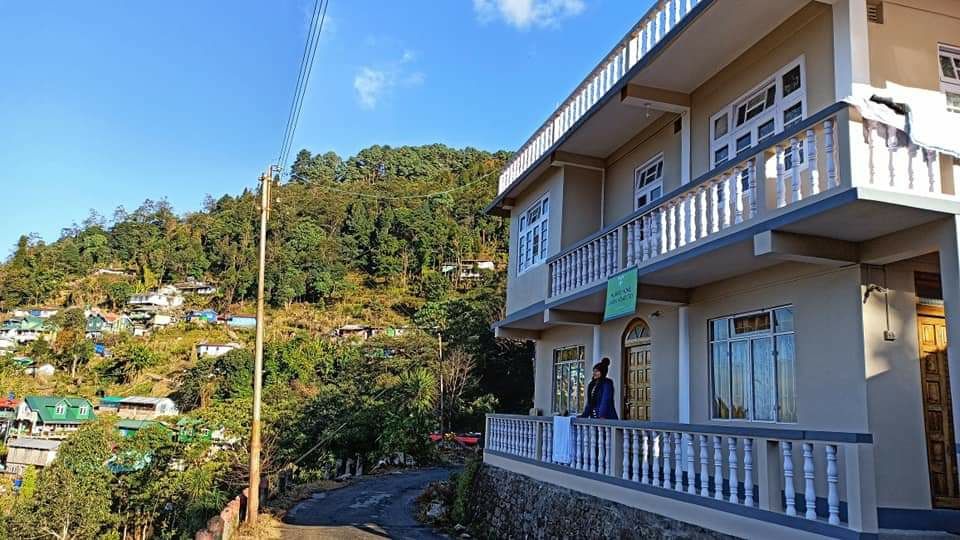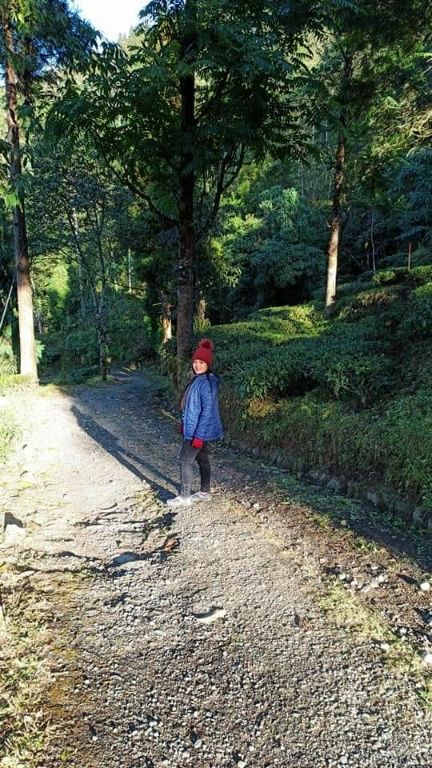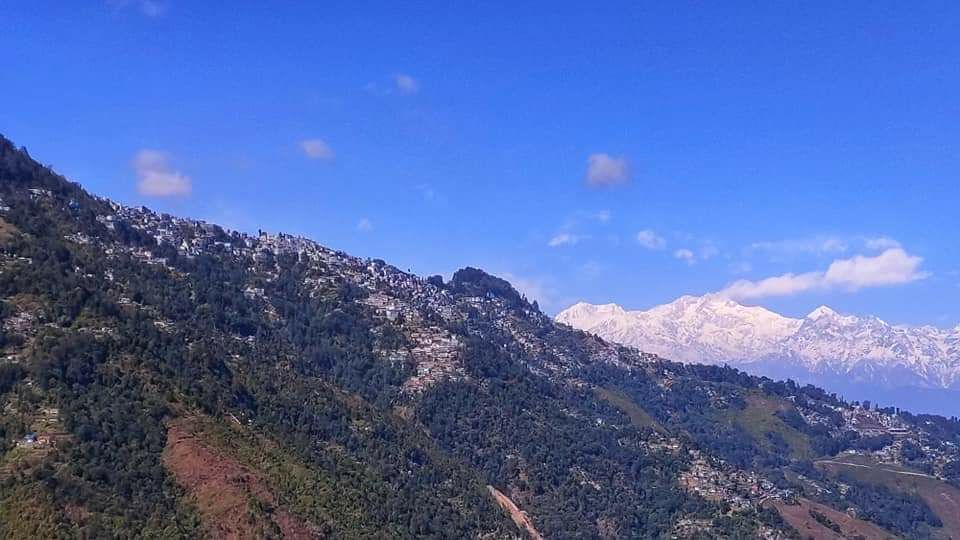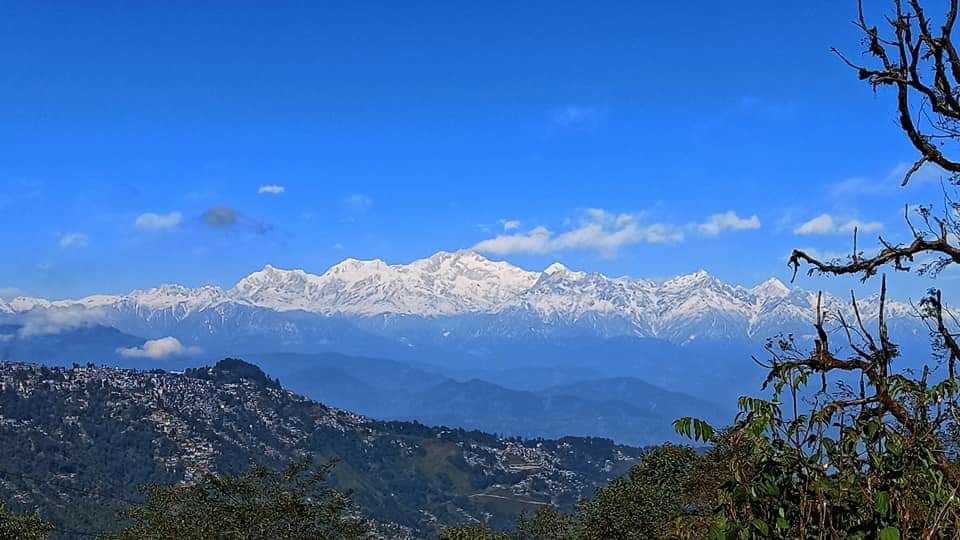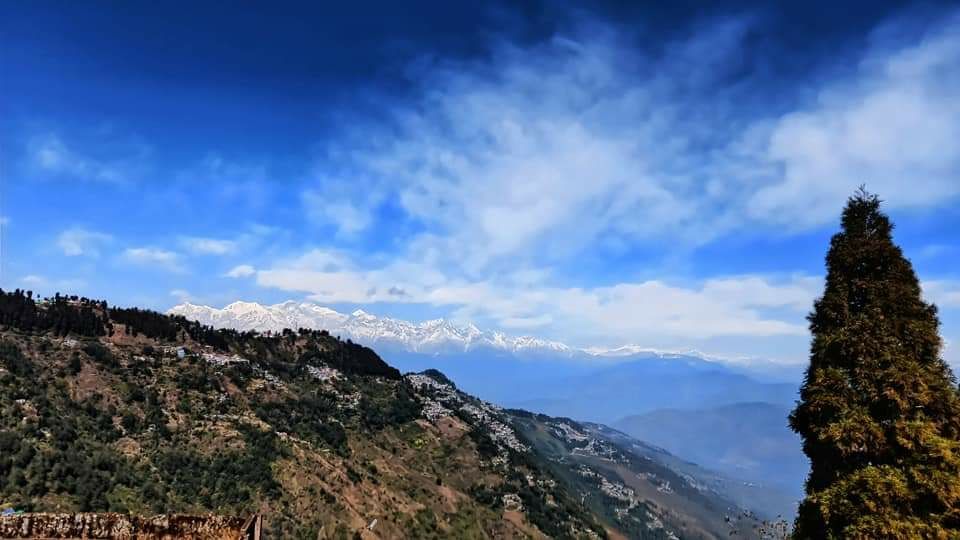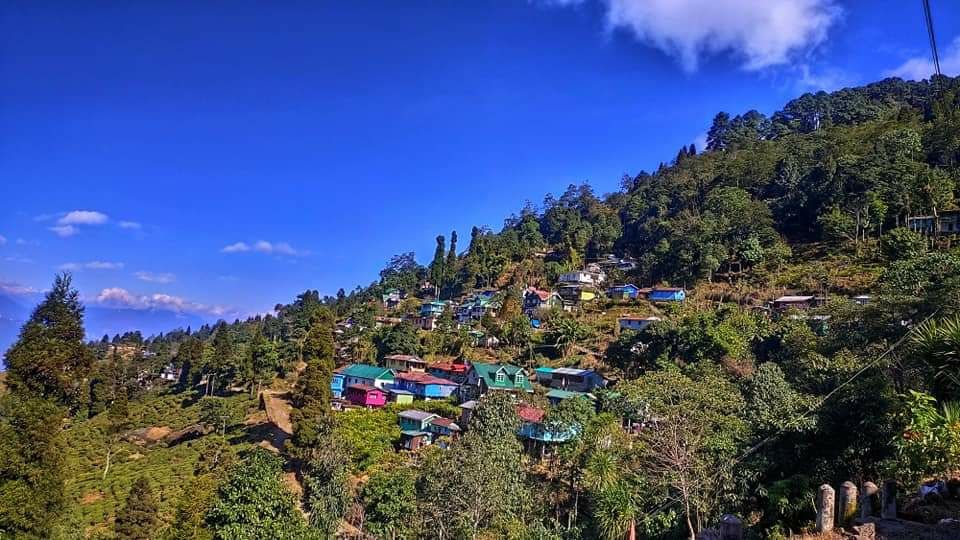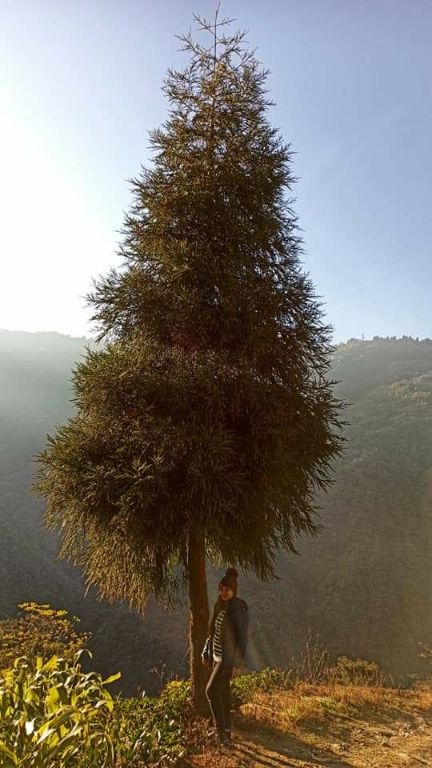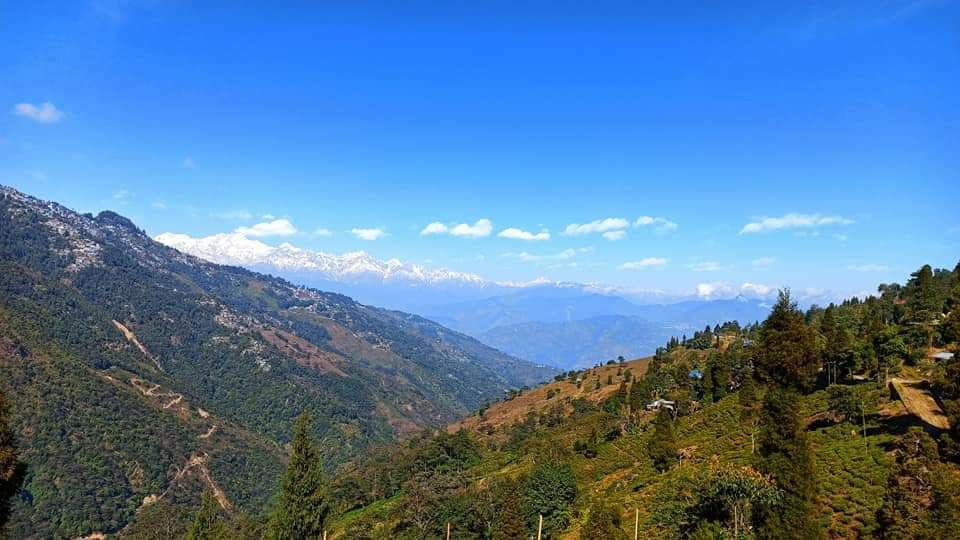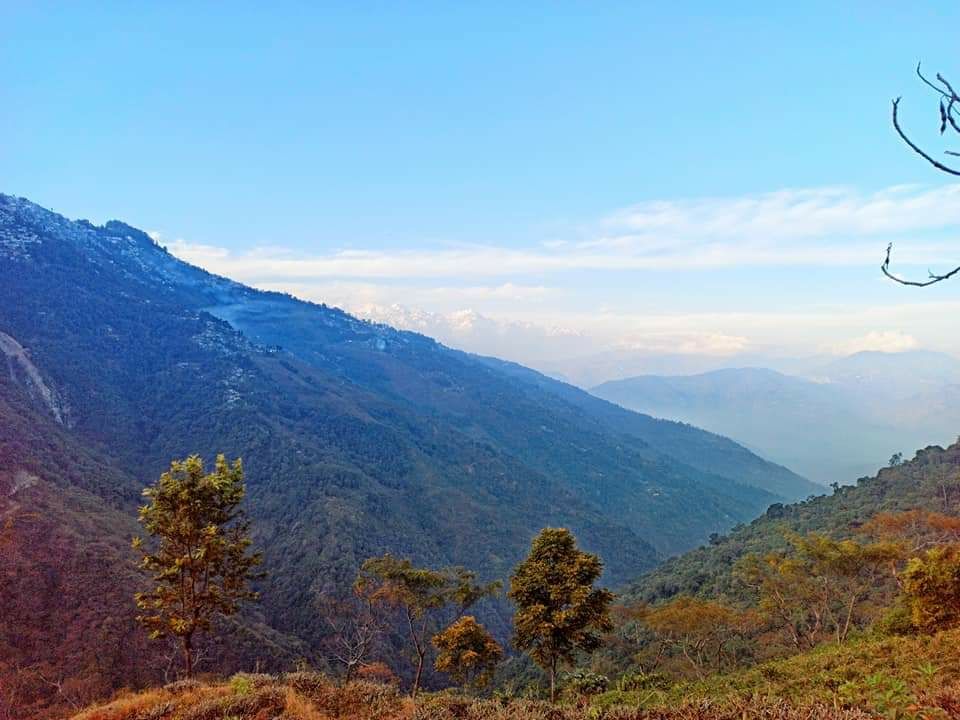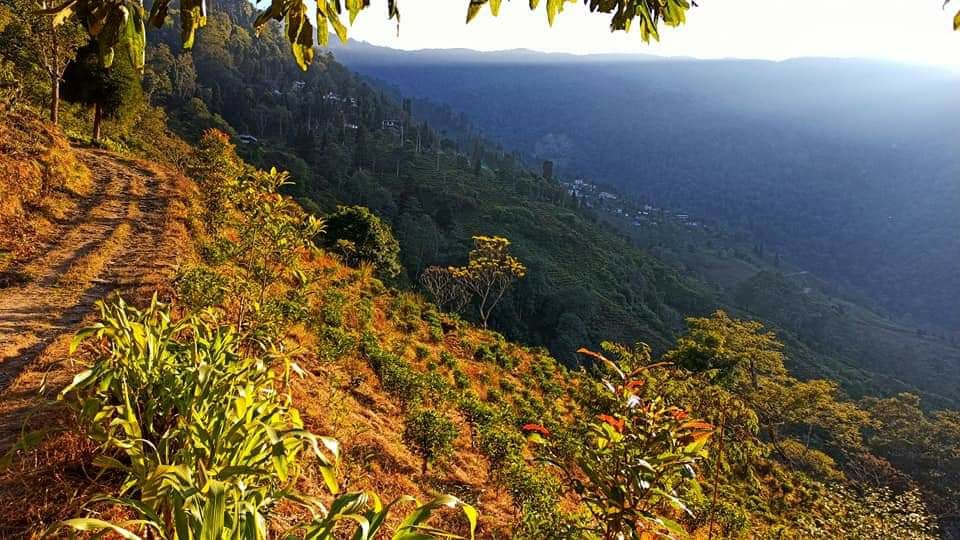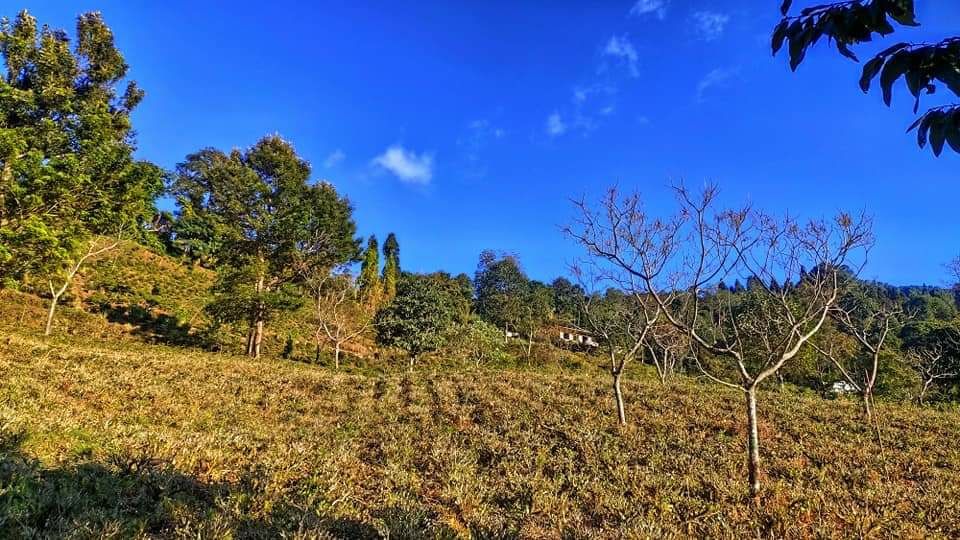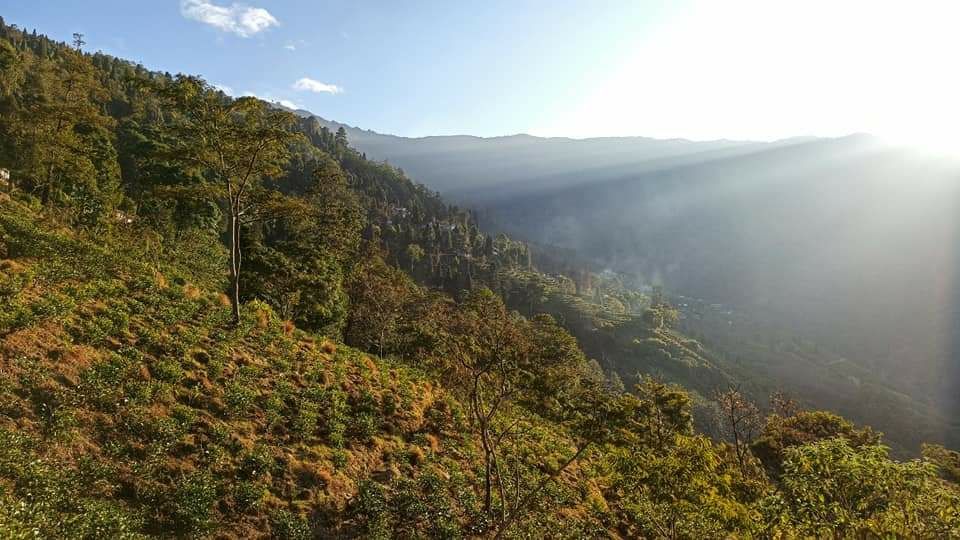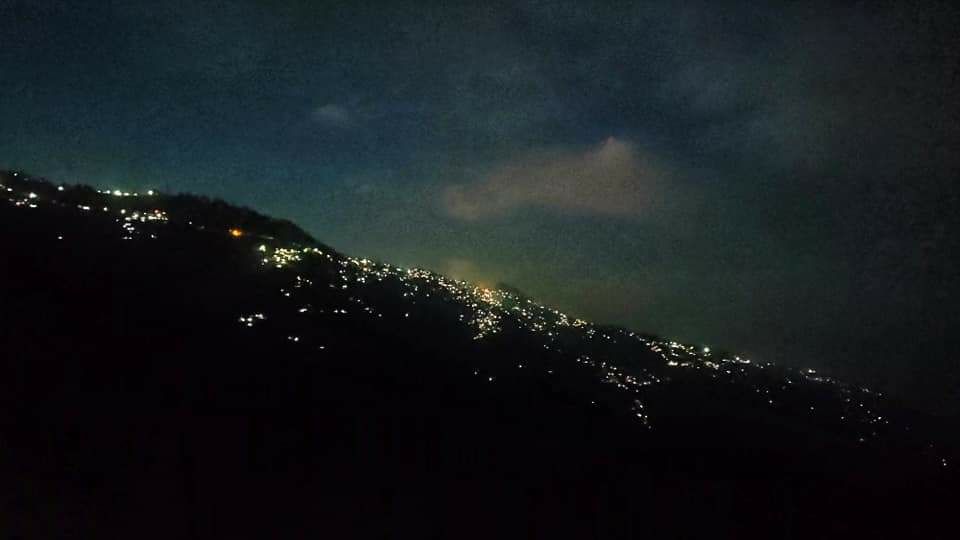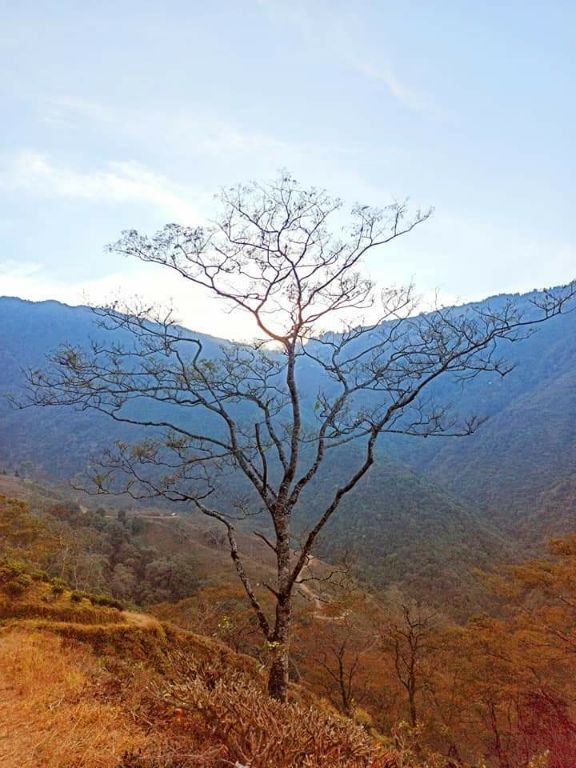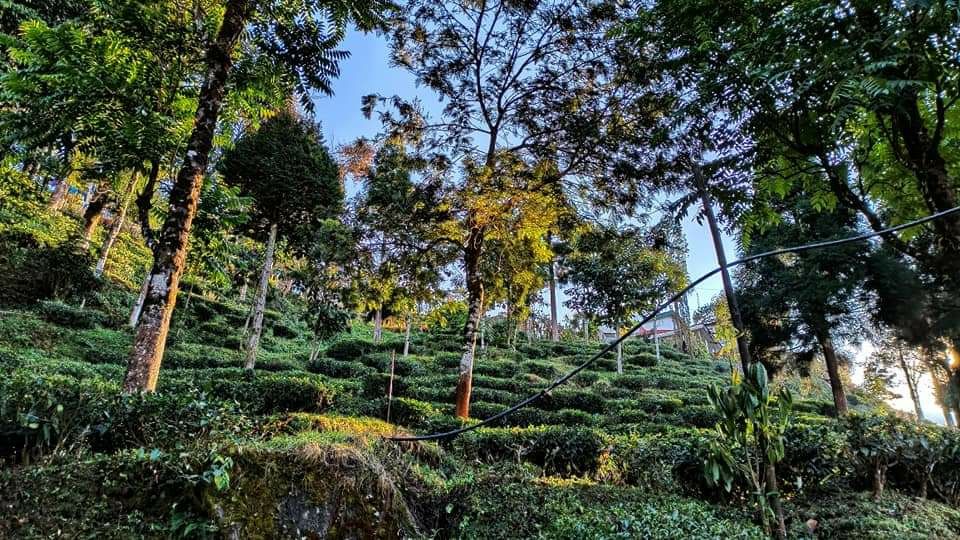 Darjeeling, Day 2 :
The next day after waking up I had an urge to visit the Darjeeling town. All the previous memories of Darjeeling visit with my family (which was about 10-11 years old), was jammed up in my mind. Lastly, I couldn't resist myself. So after having my breakfast I requested Sanam Daju to take me to the Darjeeling town, which was just 1 hour away from Rangaroon. Luckily, I got a driver who was very kind and gentle and finally agreed to guide me up to the hills.
Darjeeling which is also popularly known as Queen of Hills is the municipality city in the Indian state of West Bengal. It is surrounded by infinite slopes of bright green tea plantations and set against a backdrop of jagged white Himalayan peaks. It is located at an altitude of 6700 feet. This place is bestowed with nature's most beautiful colours and a spectacular view of Kanchanjangha. This small city has many tourist spots to visit. Sanam Daju guided me to some of the tourist spots like Ghoom Monastery (near Ghoom Station), Batasia Loop, Padmaja Naidu Zoological Park, Peace Pagoda, Rock Garden, Himalayan Mountaineering Institute, Happy Valley Tea Estate, and Darjeeling Ropeway. I had my lunch and evening snacks in two famous places like Glenary's and Keventer's respectively. Their mouth-watering food was just a beautiful addition to this trip. After all this, I returned to my homestay at around 8 pm. It was indeed a tiring day with a bunch of beautiful memories.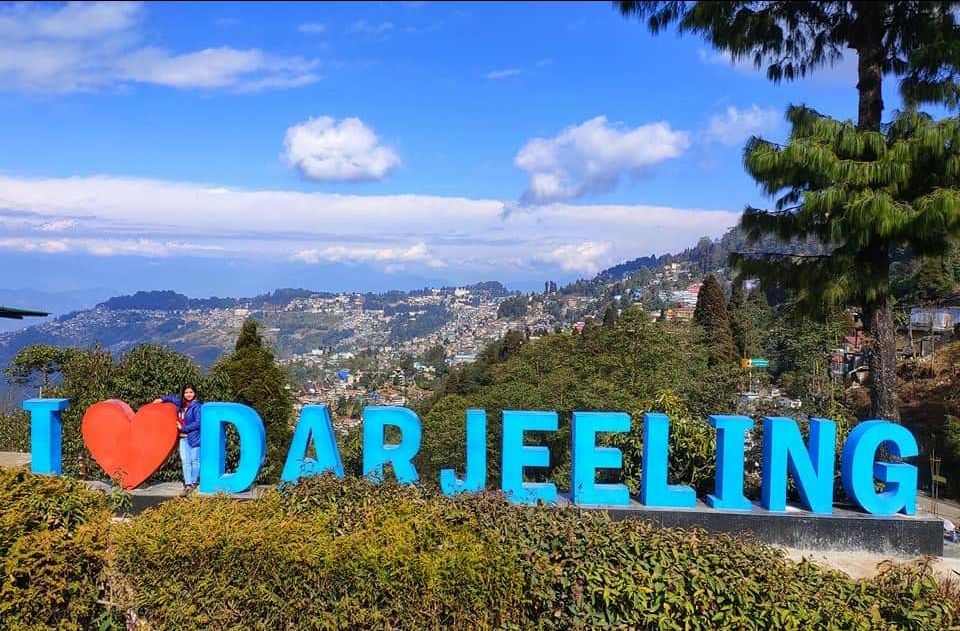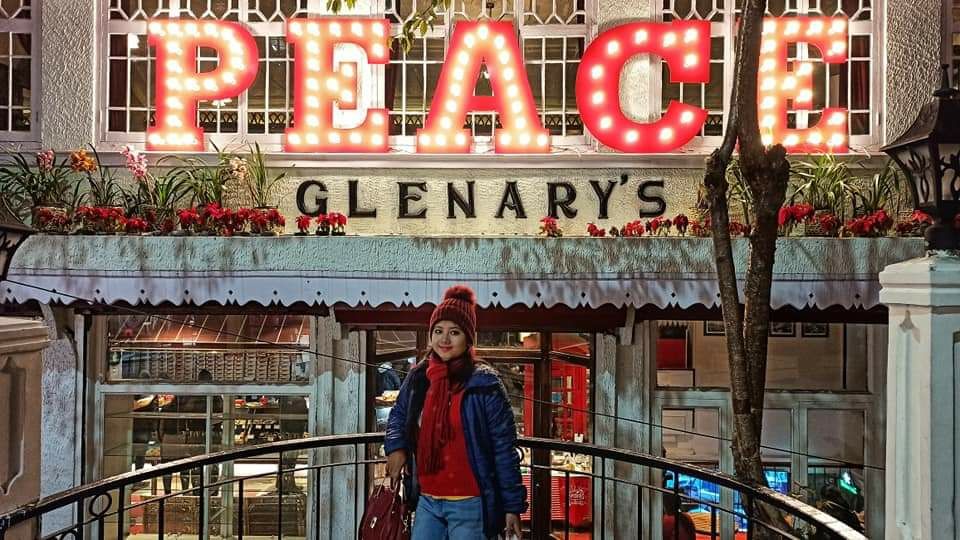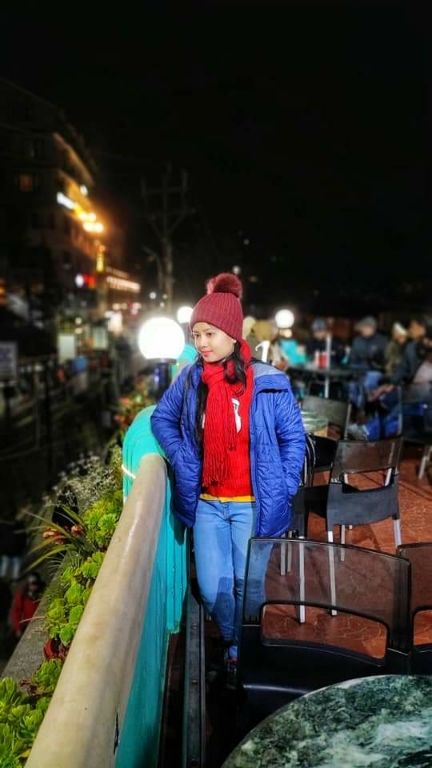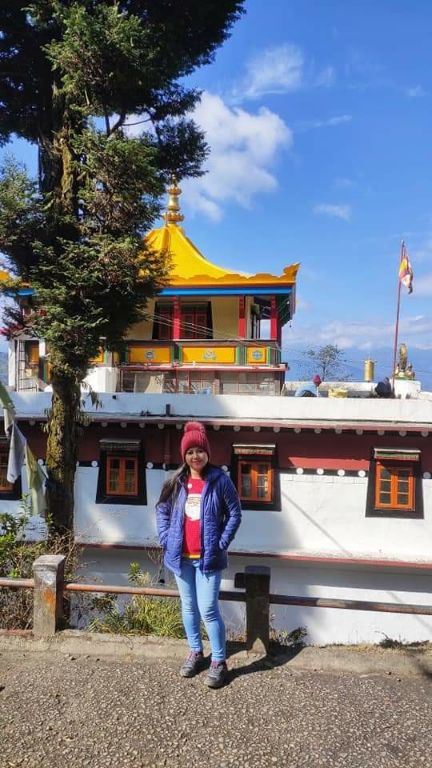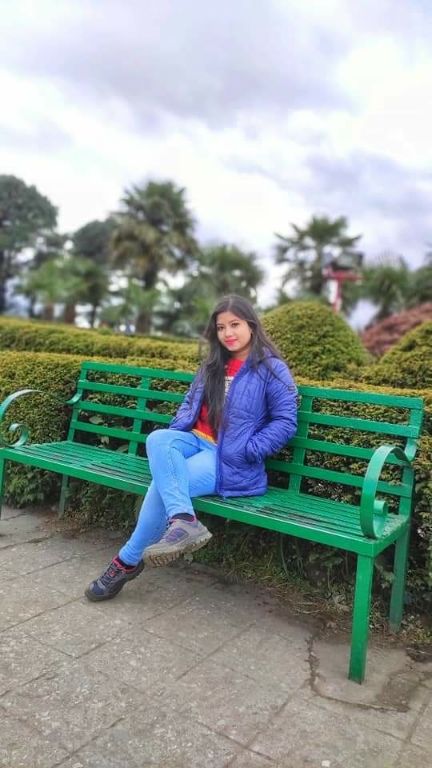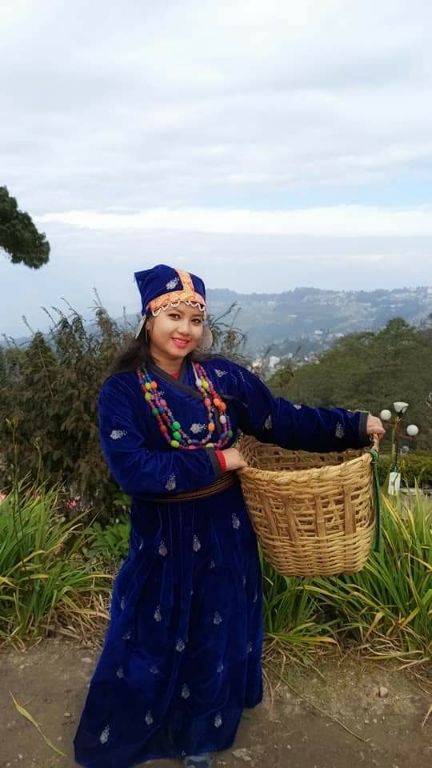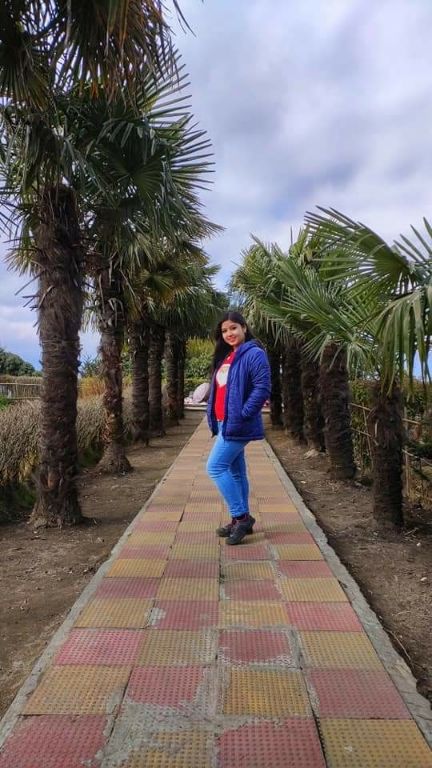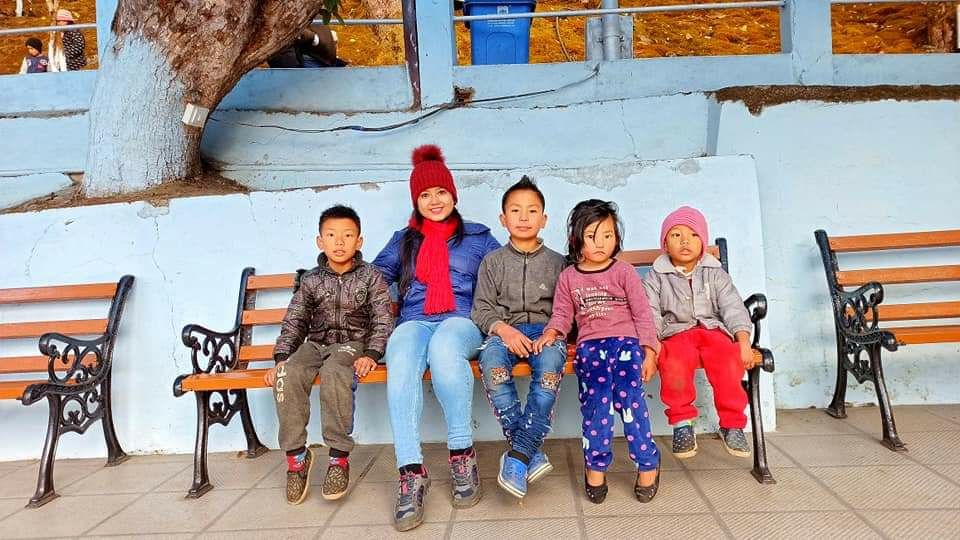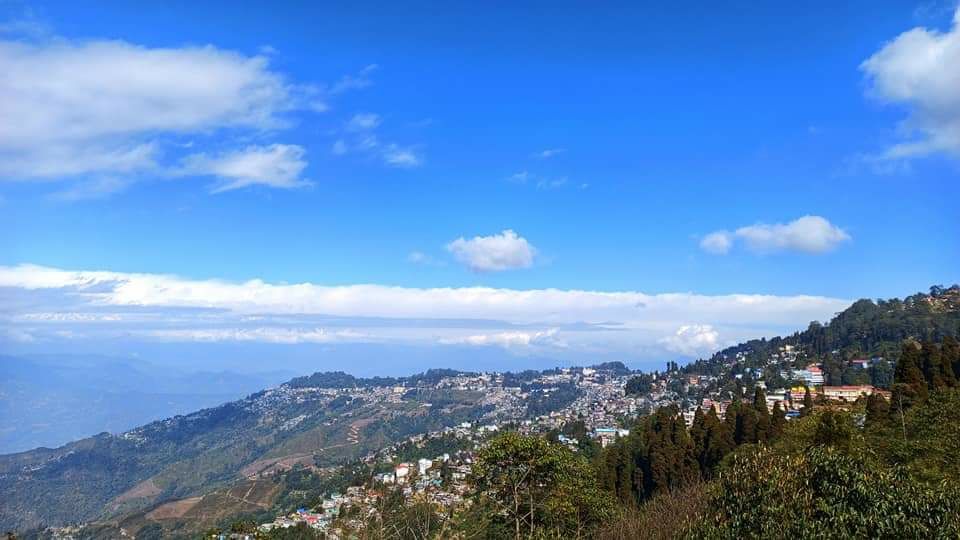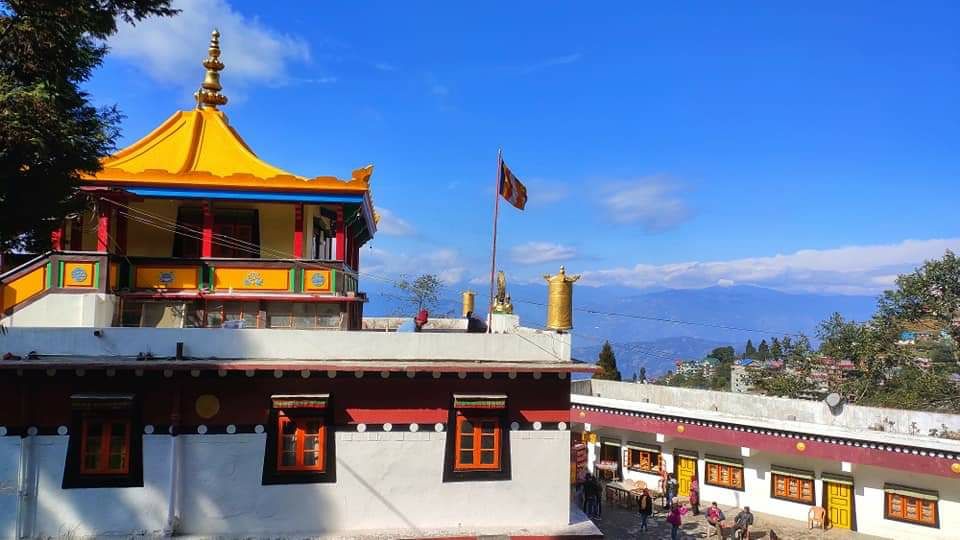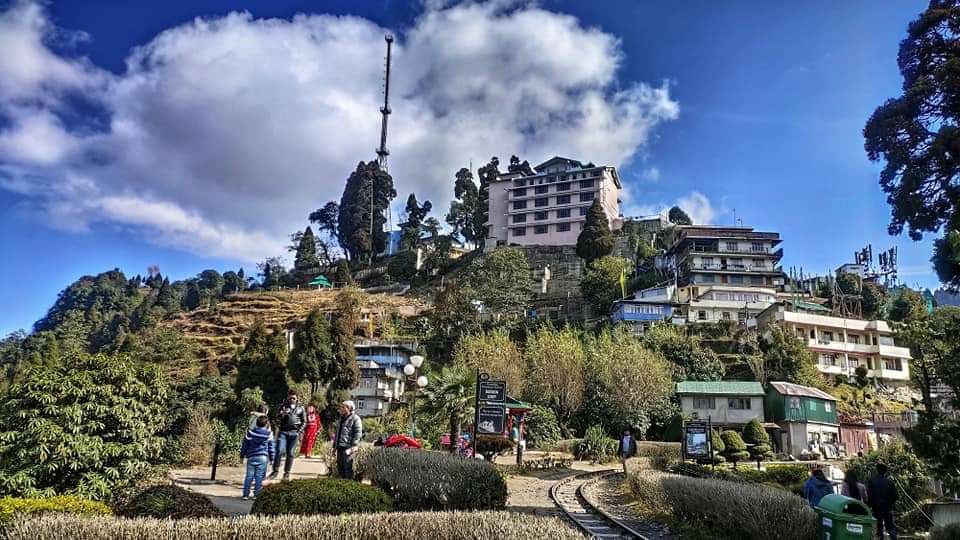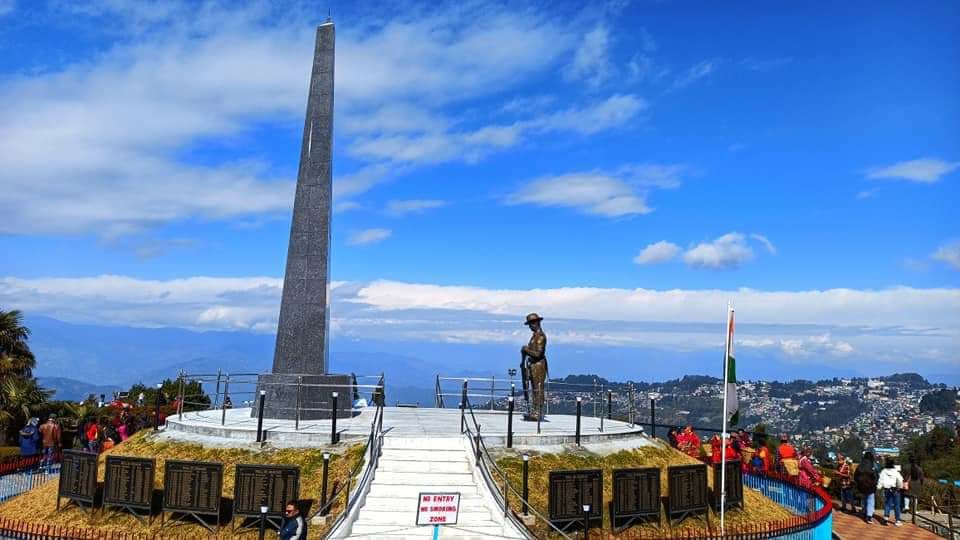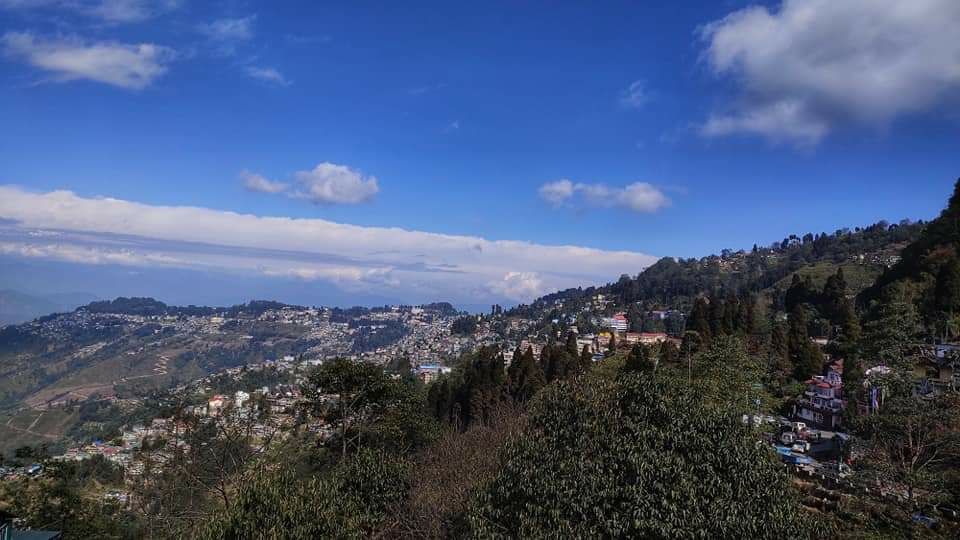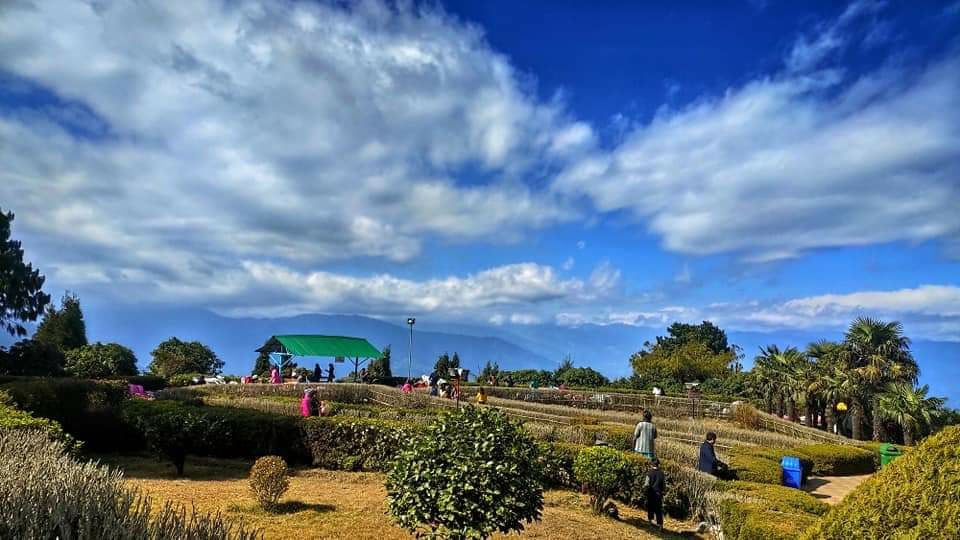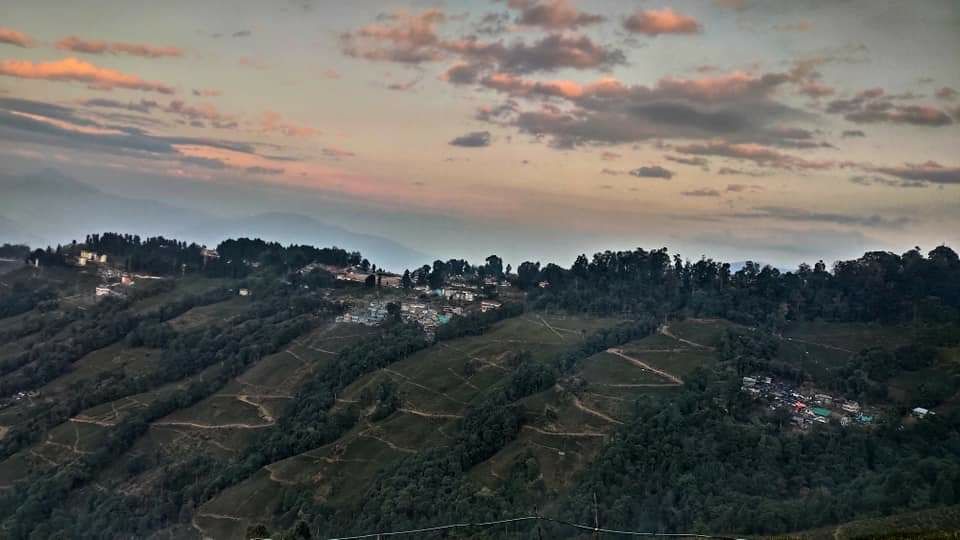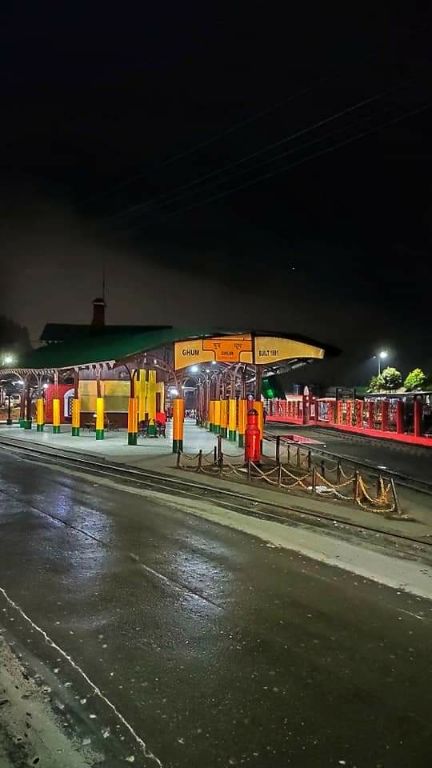 Chatakpur, Day 3 :
Next day the weather was somewhat cloudy. So Sanam Daju advised me to start our journey for our next destination soon. I had my breakfast, packed my bags, had my last moment selfie with Mr Tamang and his family and then departed for Chatakpur. It is just about 18.5 km away from Rangaroon.
Chatakpur is one such small eco-friendly village within the Senchal Wildlife Sanctuary in Darjeeling district. It is 25 km away from Darjeeling. It is one of the highest villages in Darjeeling district and the temperature is always very cold and windy. It is located at an altitude of about 7800 feet. Chatakpur amazed me in many ways like the mesmerising view from the village, there's always a wild, cold breeze blowing and above all, a number of small treks are done from this village. There are 3 to 4 trekking routes which lead to respective points like Tiger Hill, to a forest Pokhri (lake), and some viewpoints into the forest. There is a forest bungalow at the bottom of the village. Chatakpur is not a place for sightseeing. It is a place to enjoy nature. The village is spread over a hill and has barely 25 homes and a population of about a hundred. Here I booked Wangchu Homestay (which is under Humro Homestay Organisation) for the night. The host was extremely friendly and kind. In the afternoon, after finishing lunch, I decided to do a small trek into the woods. So I started walking along with Sanam Daju and Mr Wangchu. Mr Wangchu guided us for the whole time and told us many interesting stories about the forests around. We visited the forest bungalow and then from there, we went to the forest pokhri (lake). I walked and jumped and danced into the dark woods. The giant trees of the forest surprised me. I hugged them, played around and clicked a lot of pictures. Then we hiked towards the highest viewpoint of Chatakpur. The view from the top was just like anybody's Disney dream. The white clouds were floating around me. The spectacular view of Kanchanjangha made me stare for about half an hour. After all these adventure and fun we finally returned to our respective homestay. After spending the whole day I realised that one day is not enough to explore the hills of Chatakpur. I should have stayed one more night here. It was really a great experience and worth visiting here. I hope we will meet again.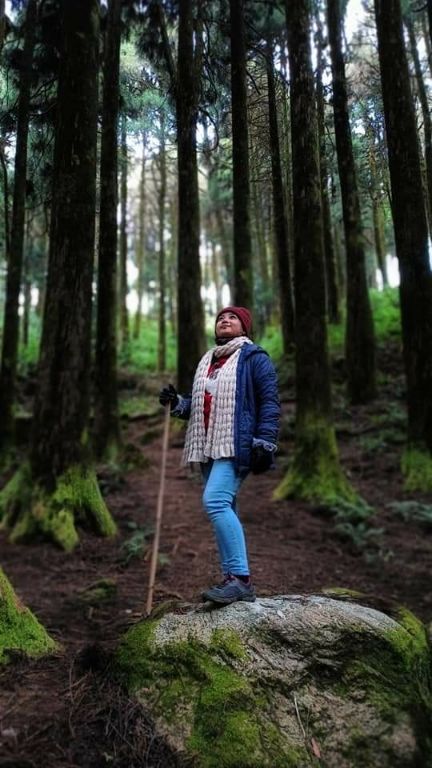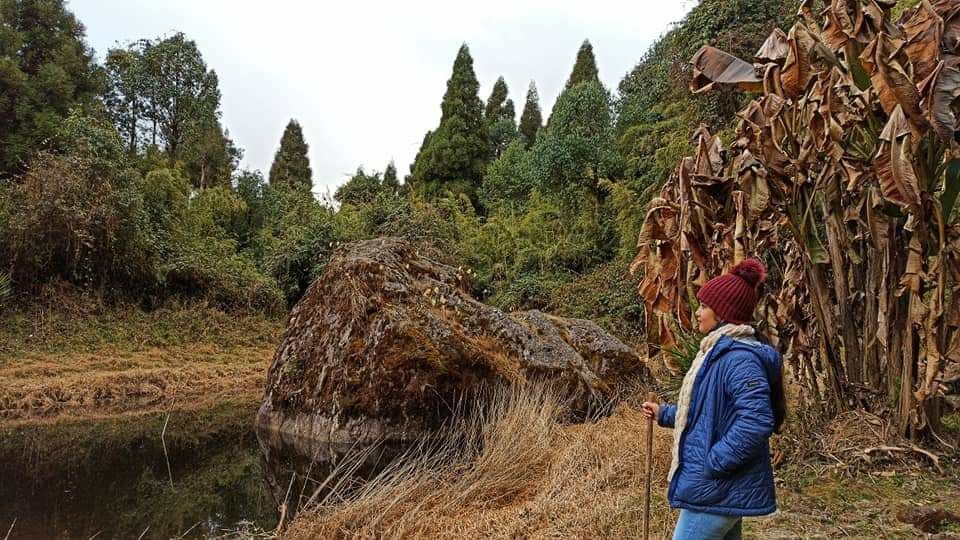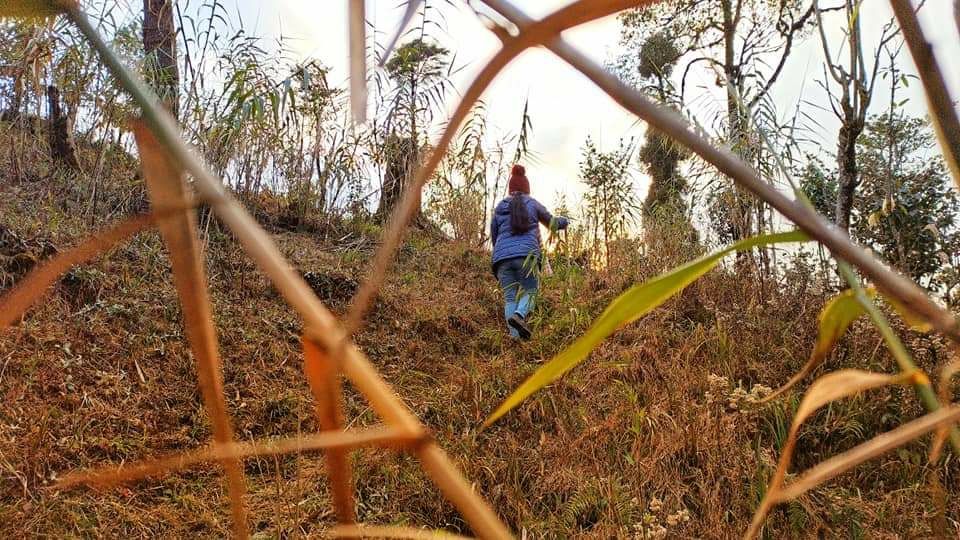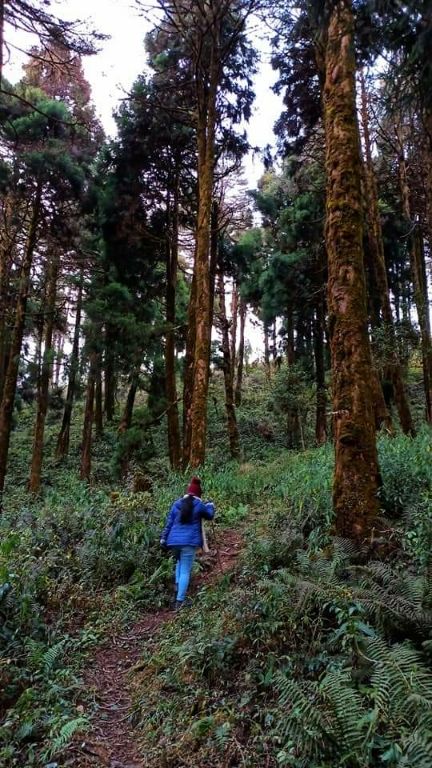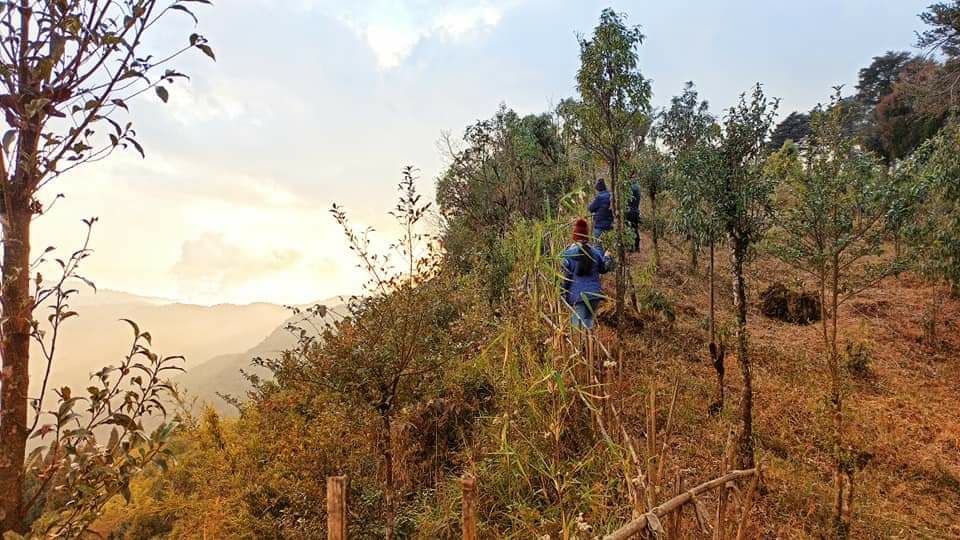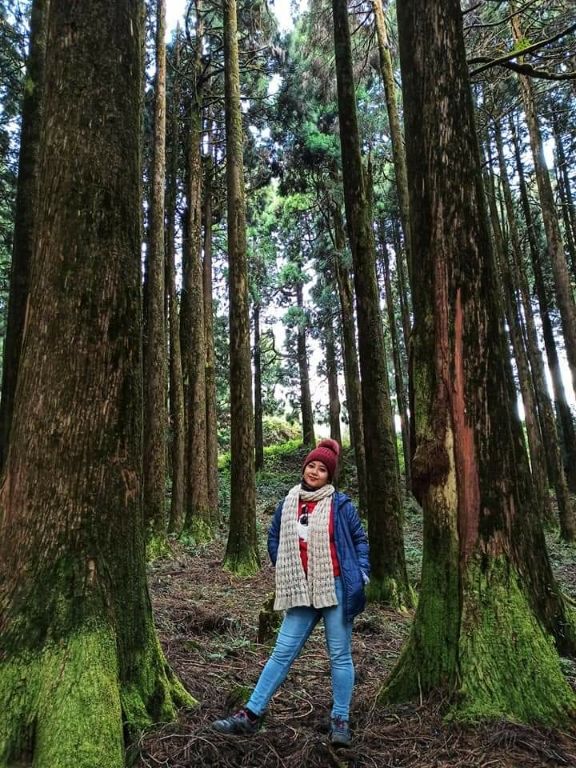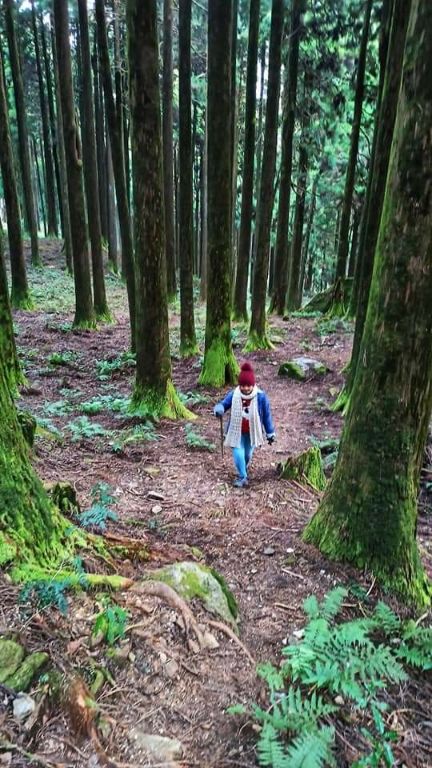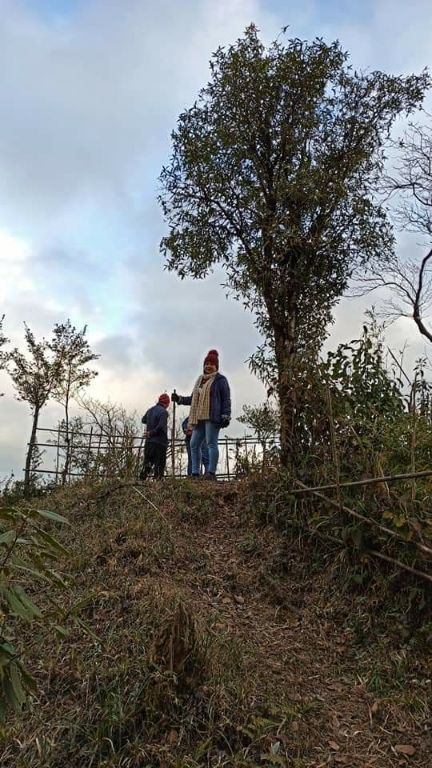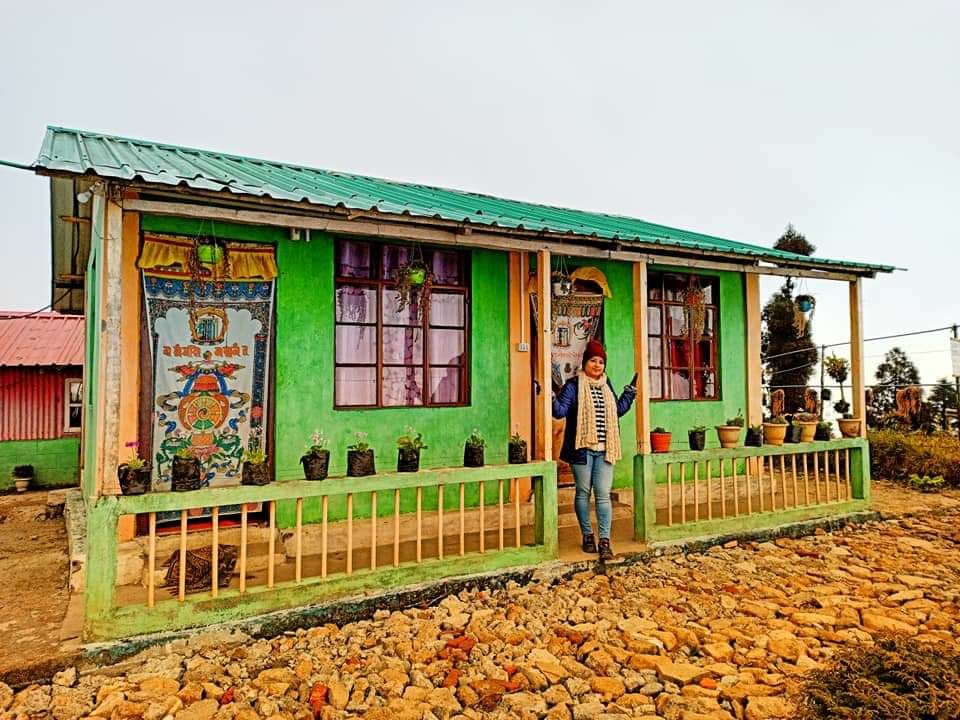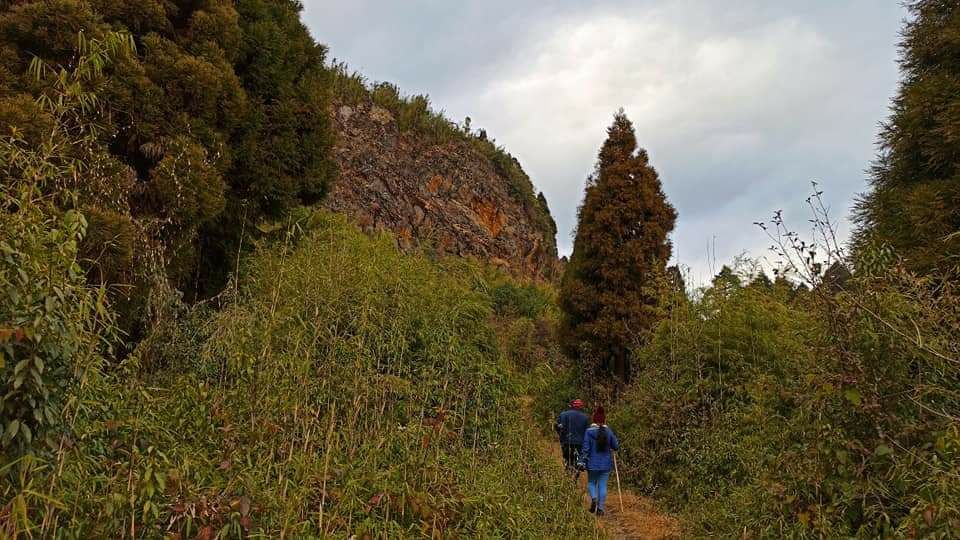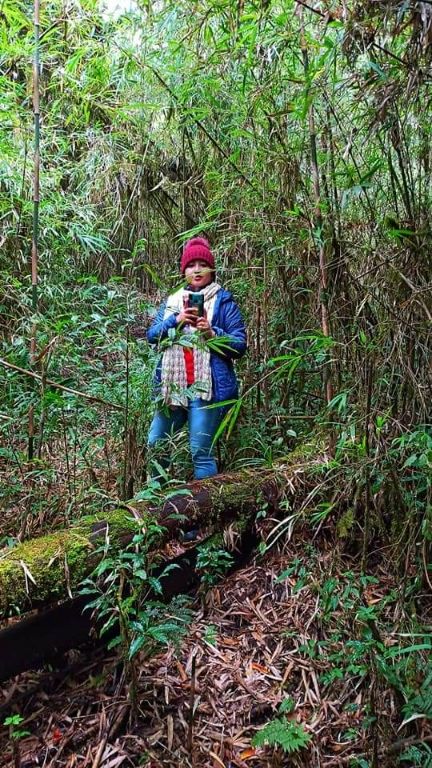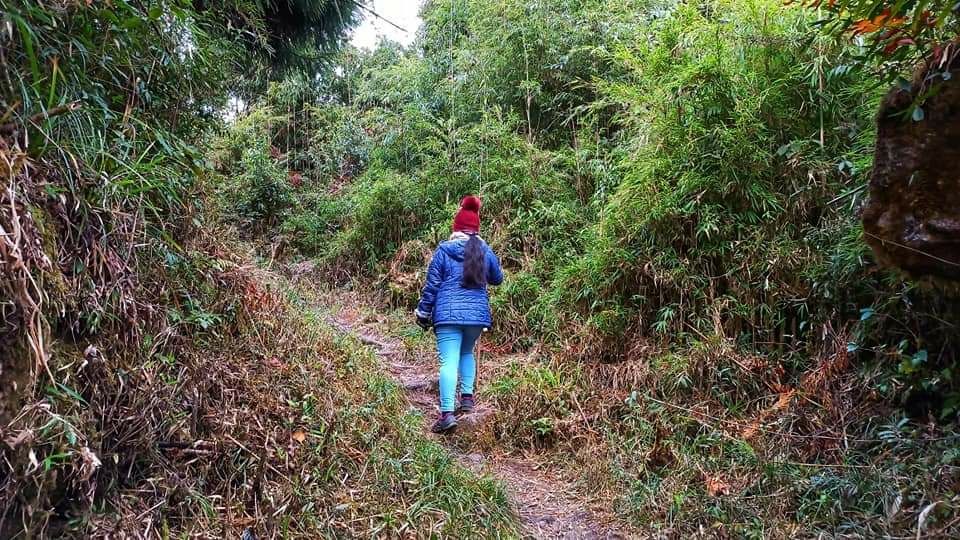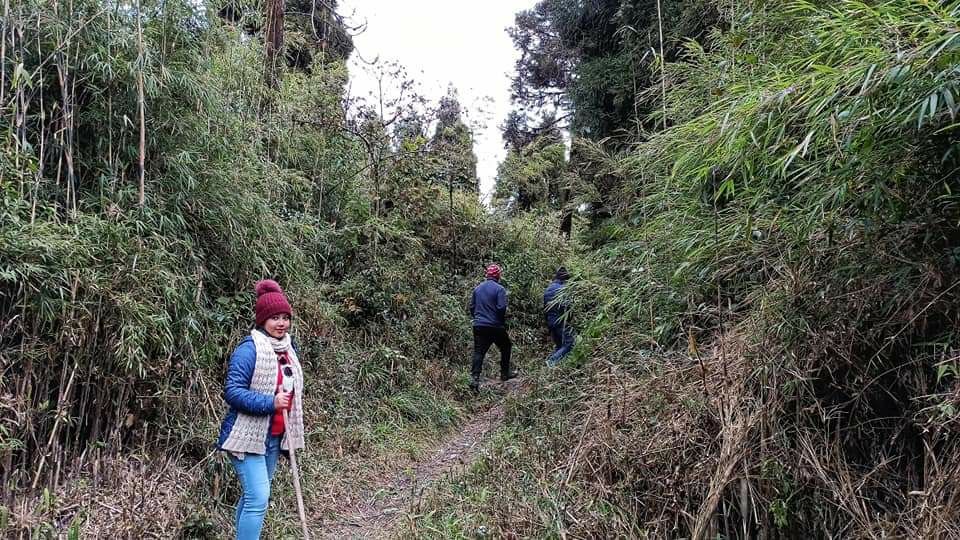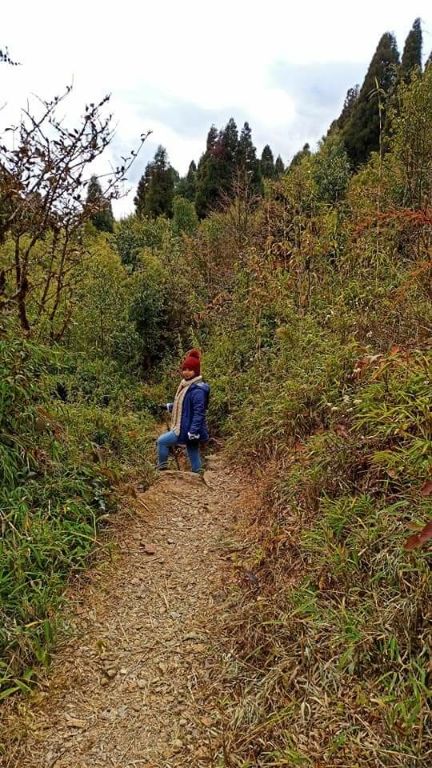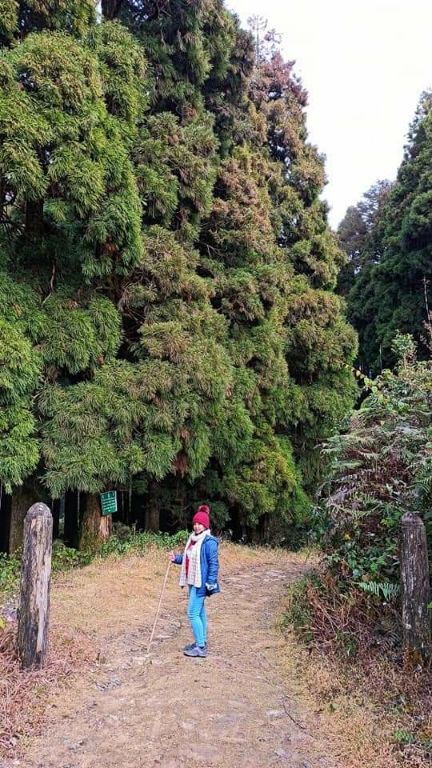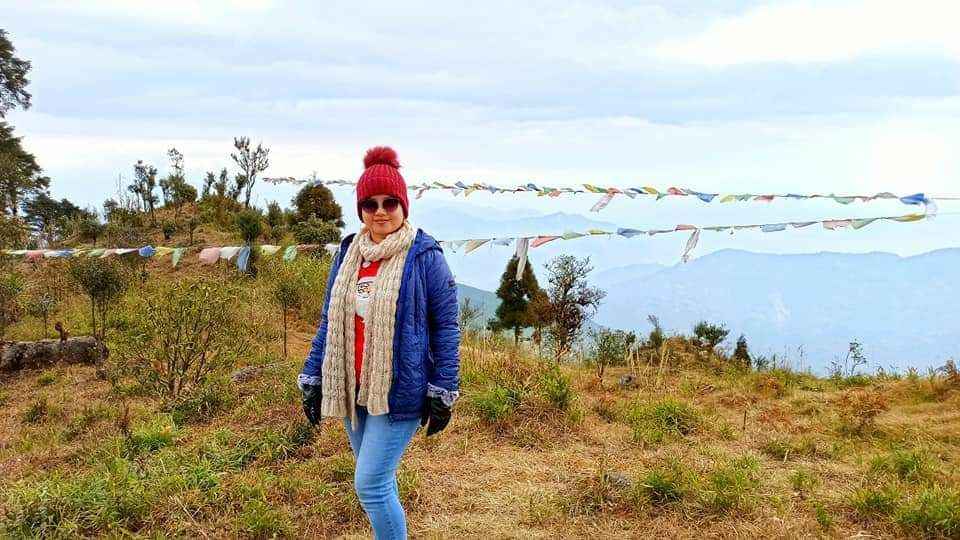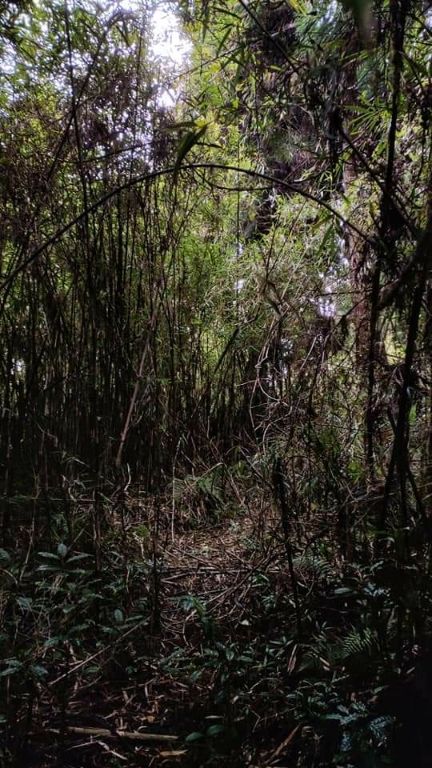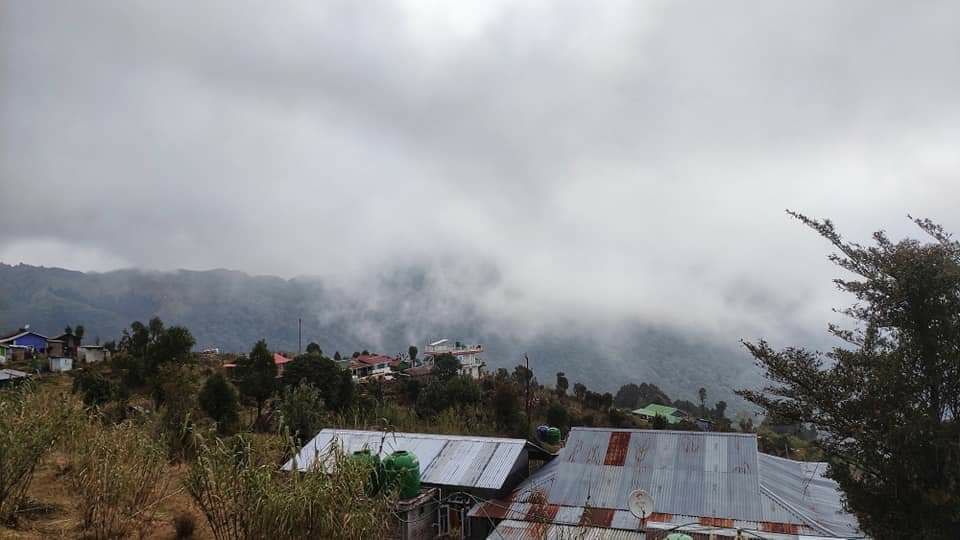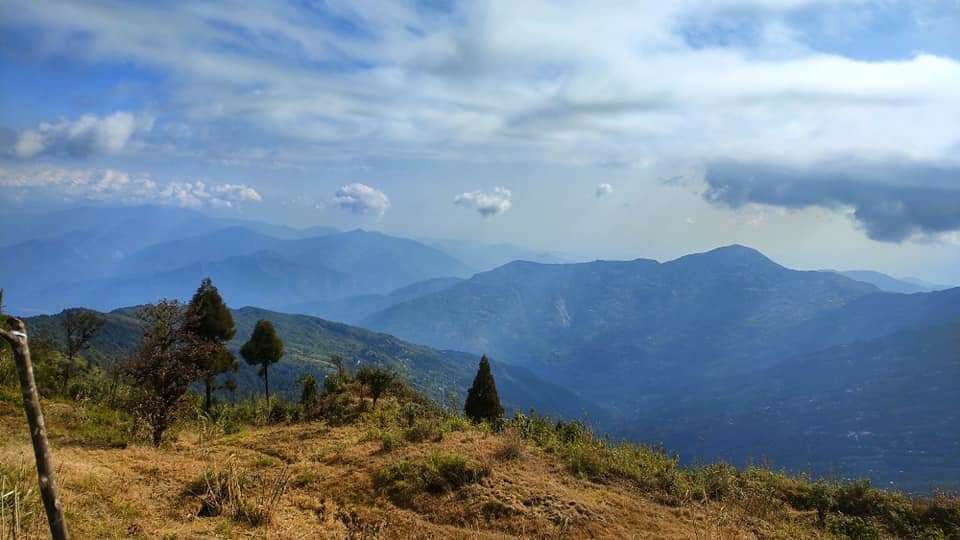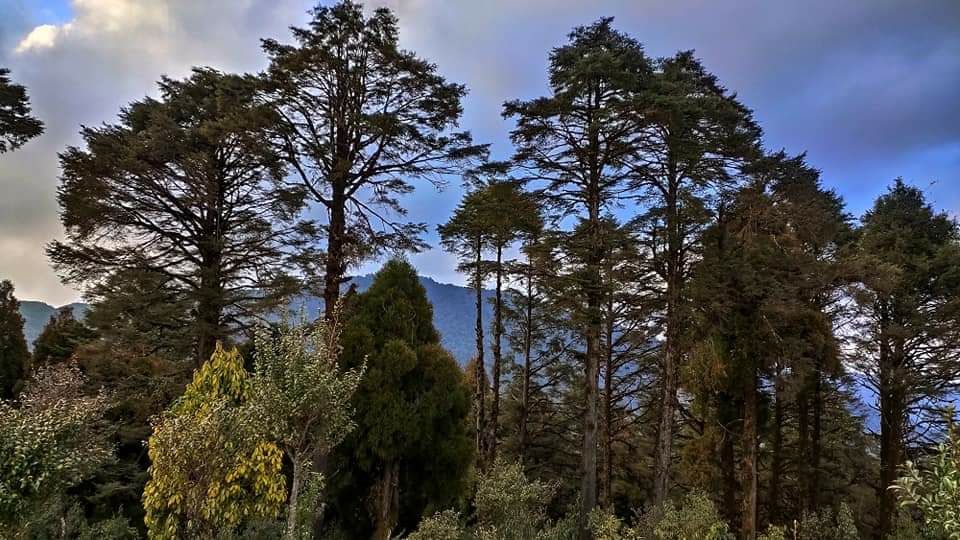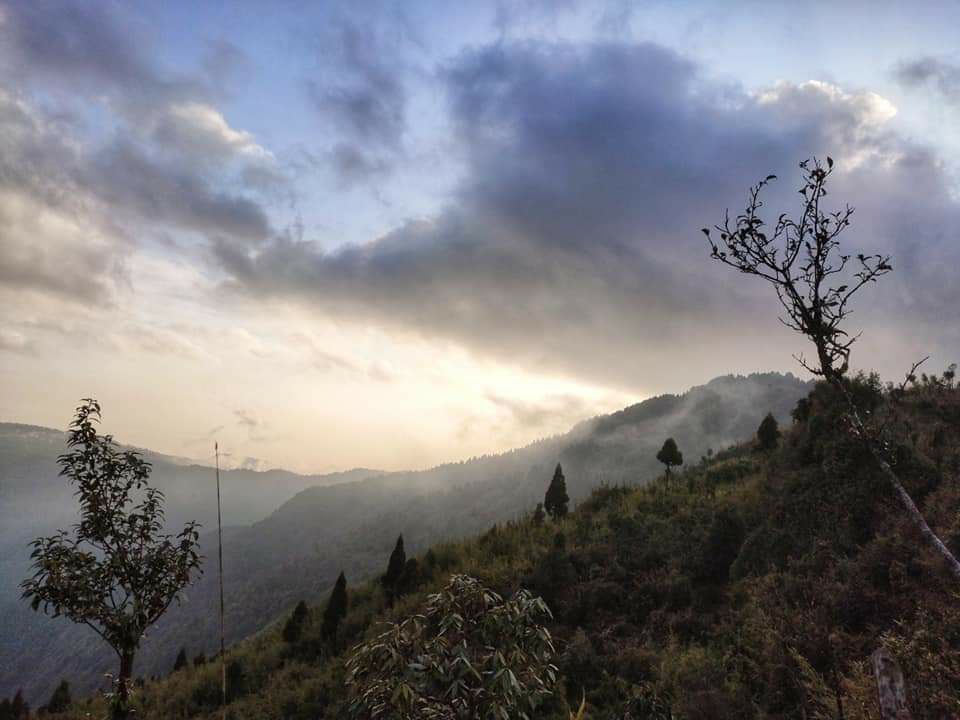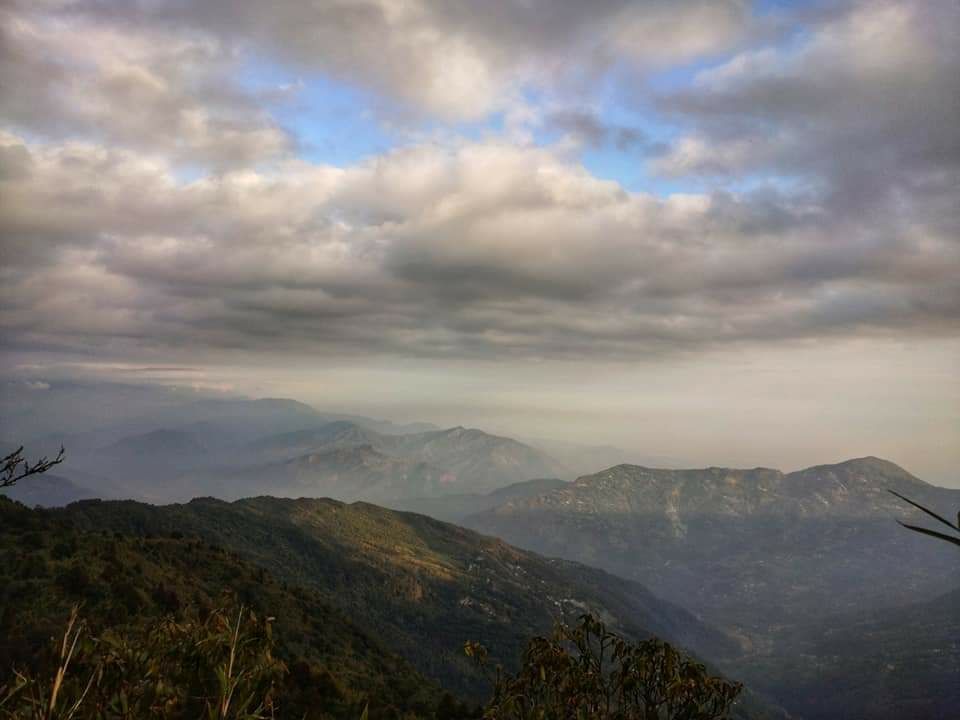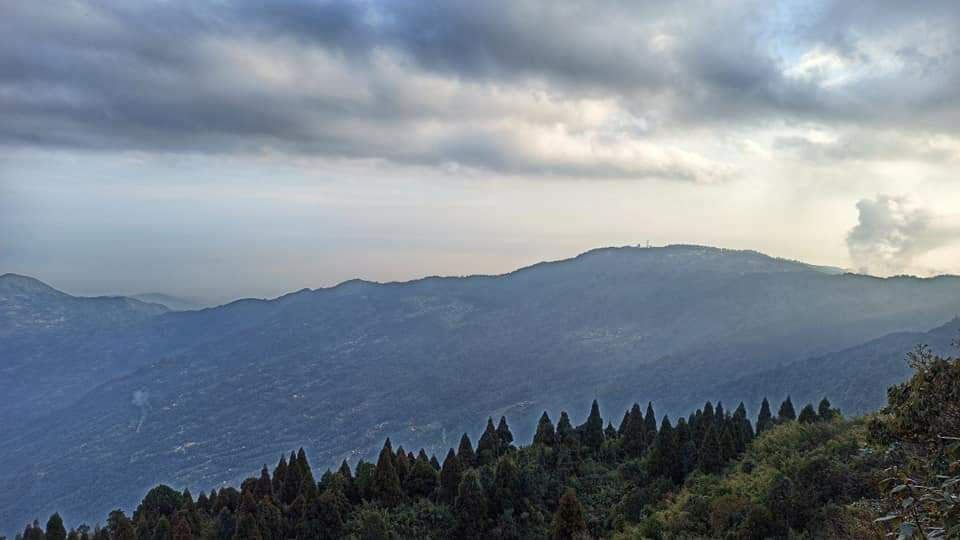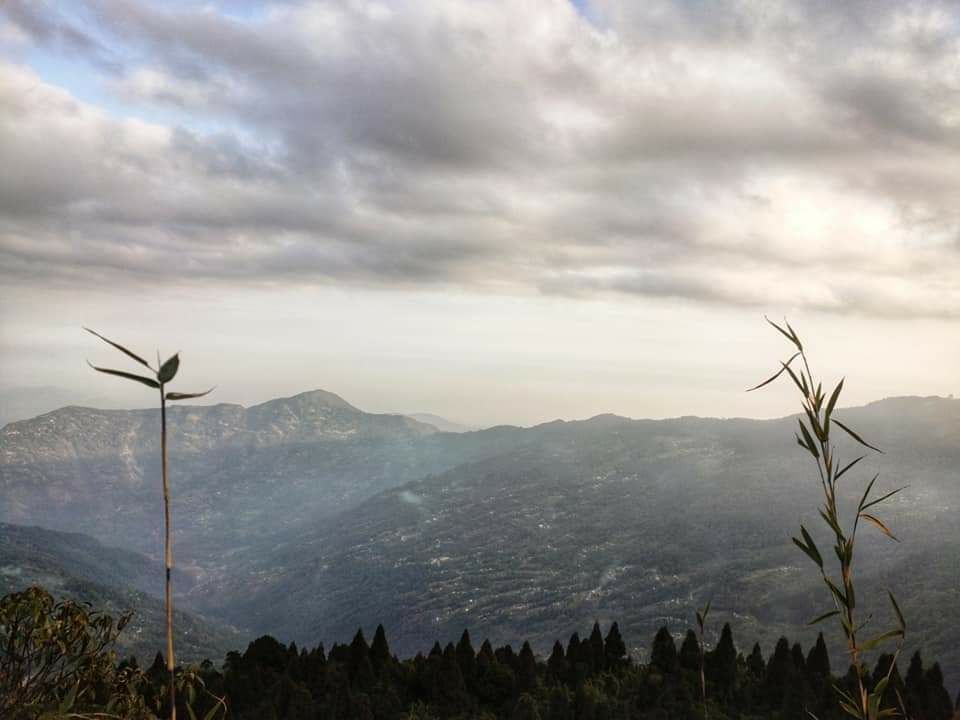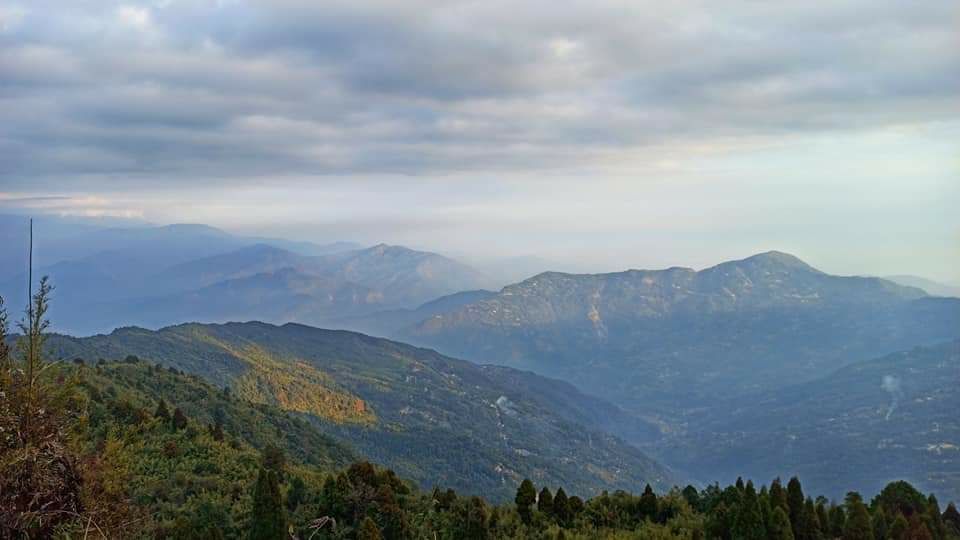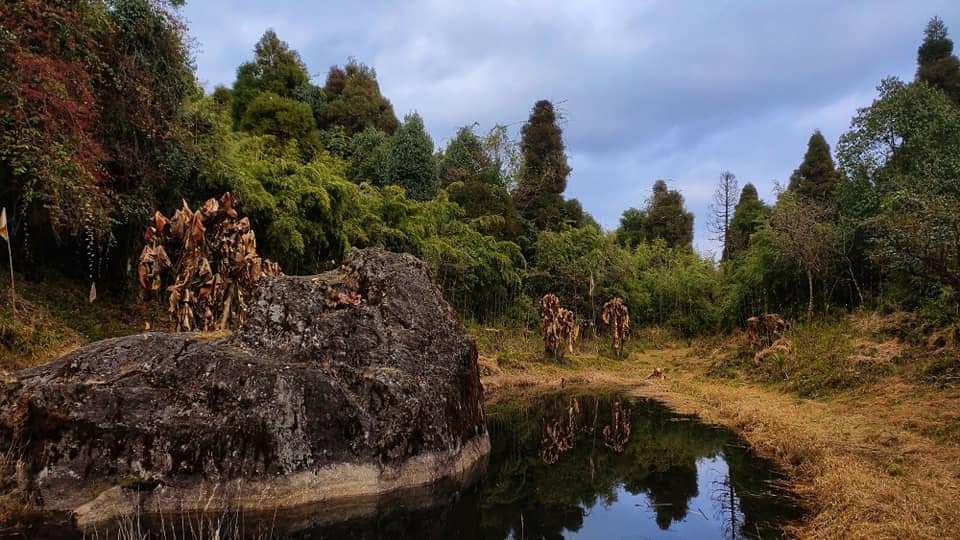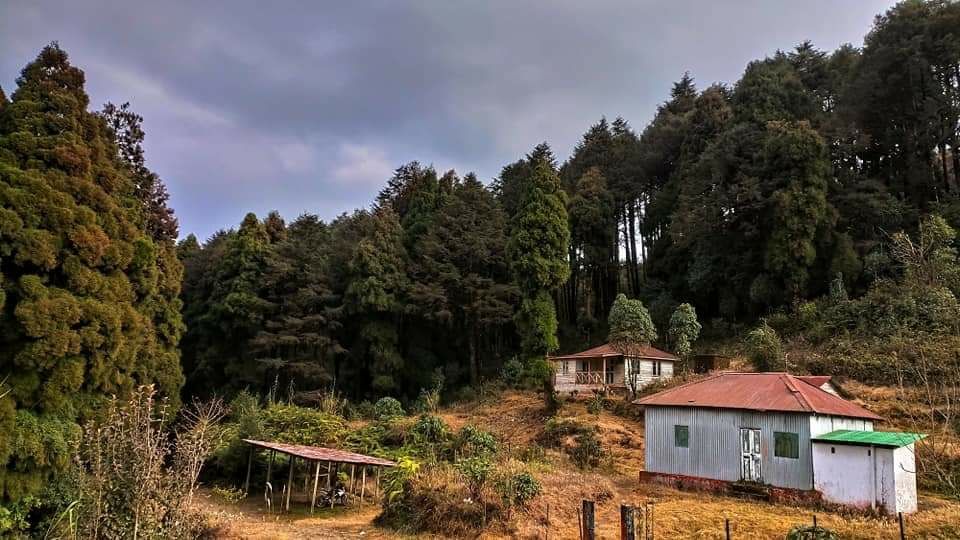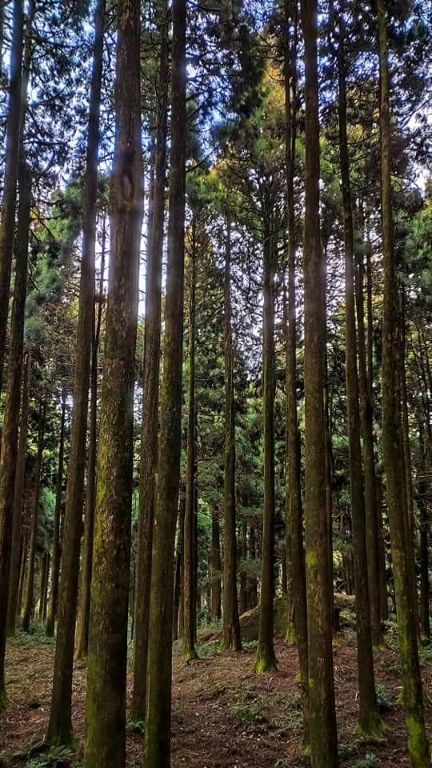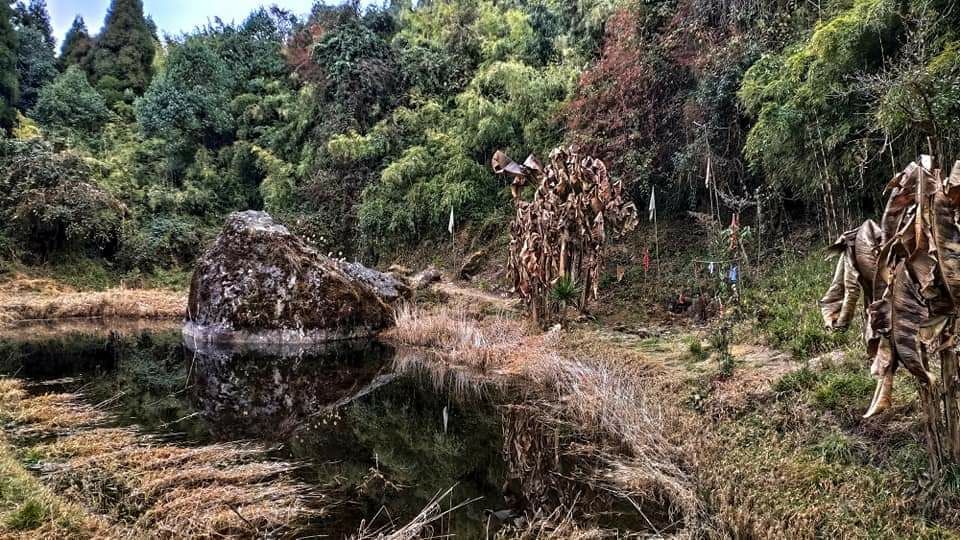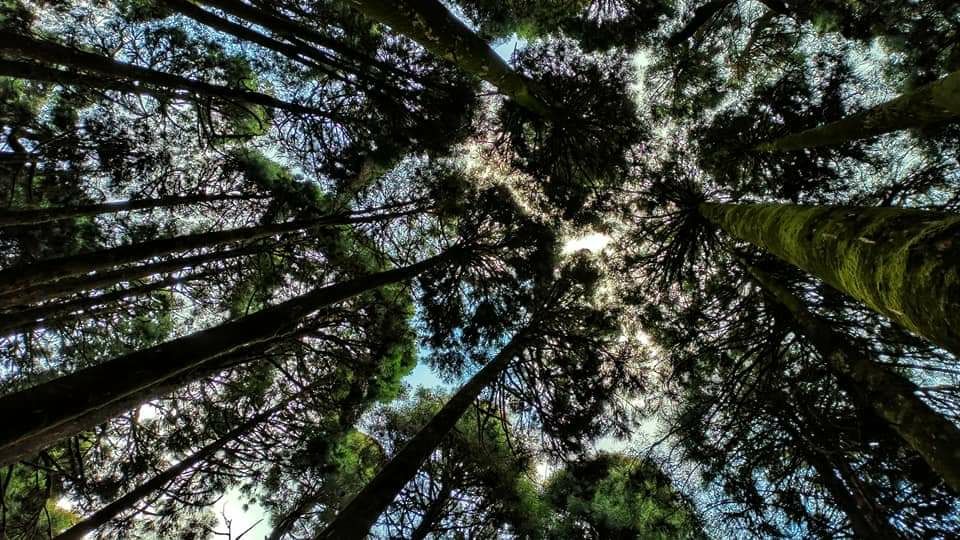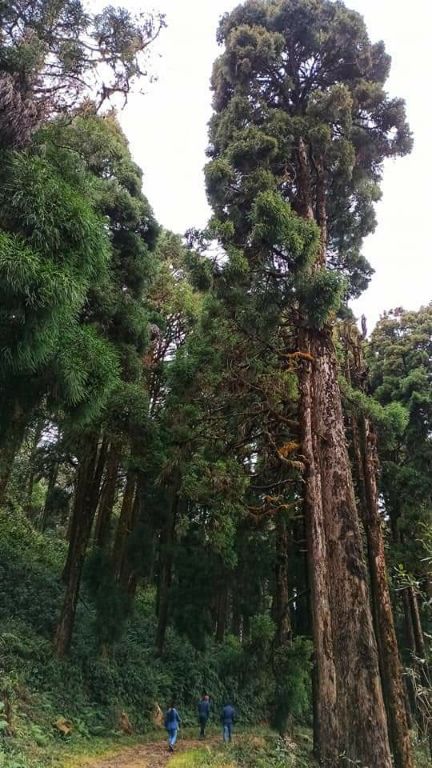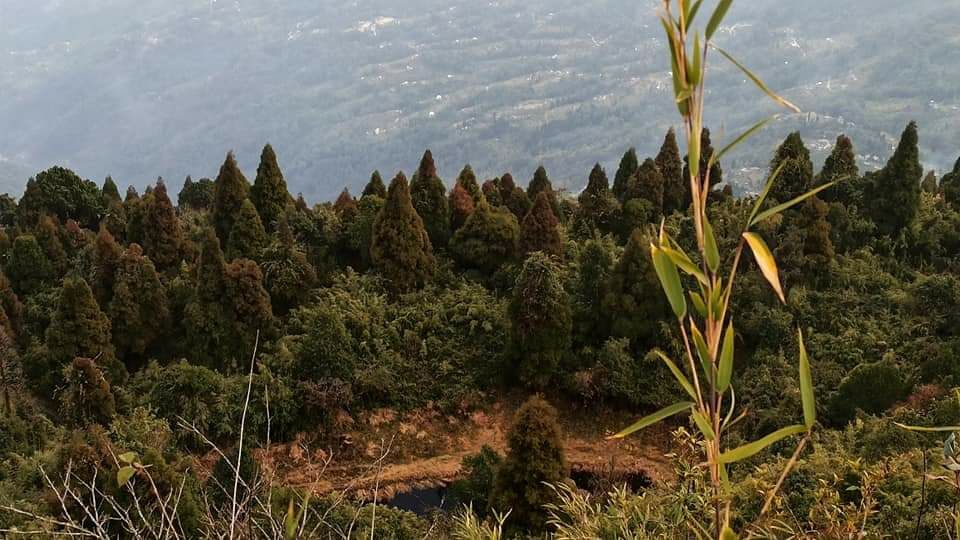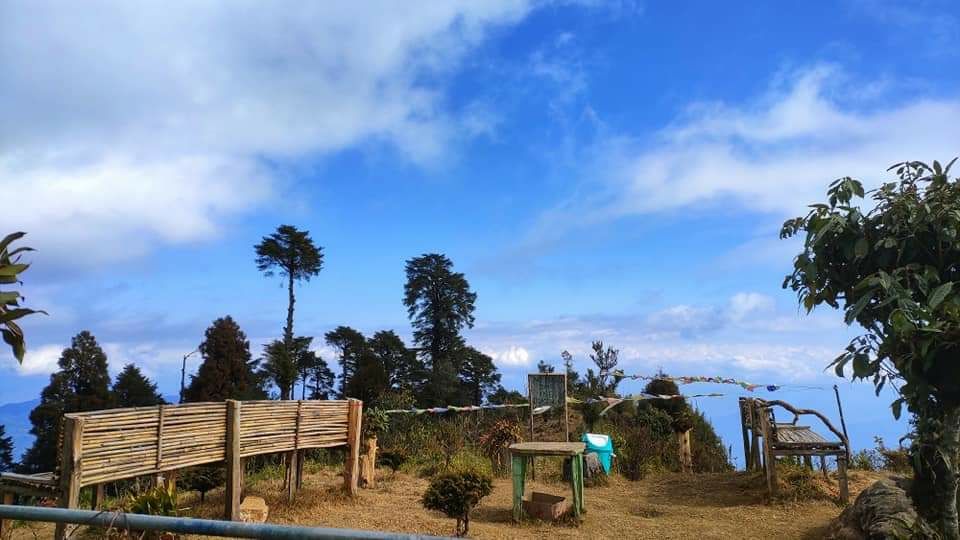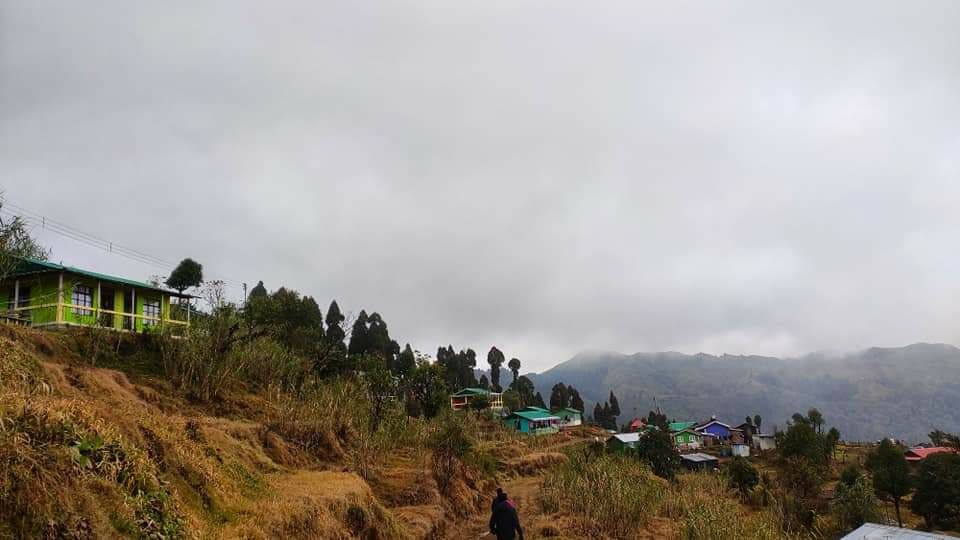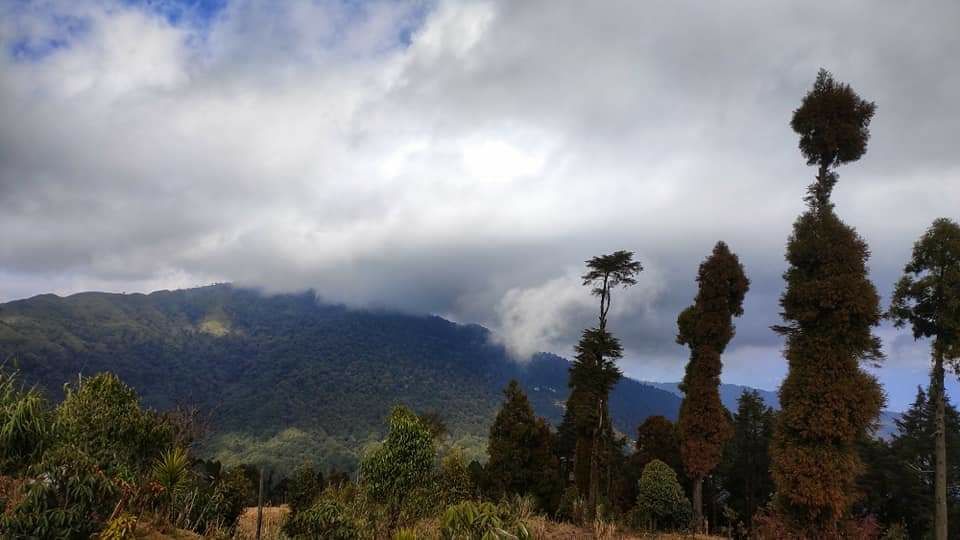 The next day was all about a little heartbreak as I have to return to my home, leaving this beautiful place behind. I woke up late, had my breakfast, packed my bags and finally got into the car, bidding adieu to the wonderful host and this amazing place. Trust me it was not easy at all. I came back to Kolkata on 10th January 2020. This whole trip gave me a lot of beautiful memories to cherish forever. This trip was really a success because of one of my dearest friend. I have shared some pictures of the whole trip here. Hope you all will like it and pardon me for the picture quality as all the pictures are taken from my phone.