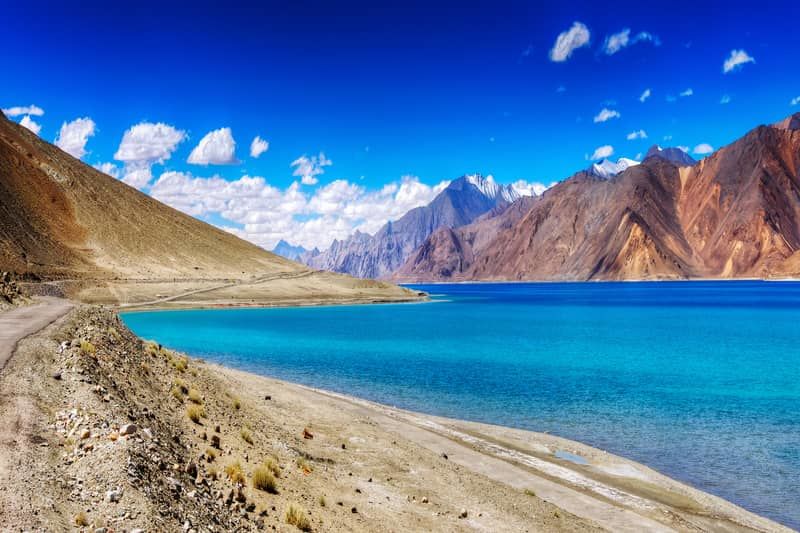 Ladakh is a piece of heaven on earth. It is the home to many Buddhist monks and there are many monasteries here. Ladakh is surrounded by the picture perfect Himalayan mountain range, a backdrop that leaves visitors awestruck. There are plenty of treks and adventure activities here. People also love riding and driving to Ladakh because of the challenging and scenic routes. Pangong Lake, Magnetic Hill, Nubra Valley and Tso Moriri are some tourist attractions to enjoy.
Best time to visit: April to mid-May and mid-September to mid-October
Attractions: Zanskar Valley, Pangong Tso Lake, Khardung-La Pass, Spituk Gompa, and Hemis National Park.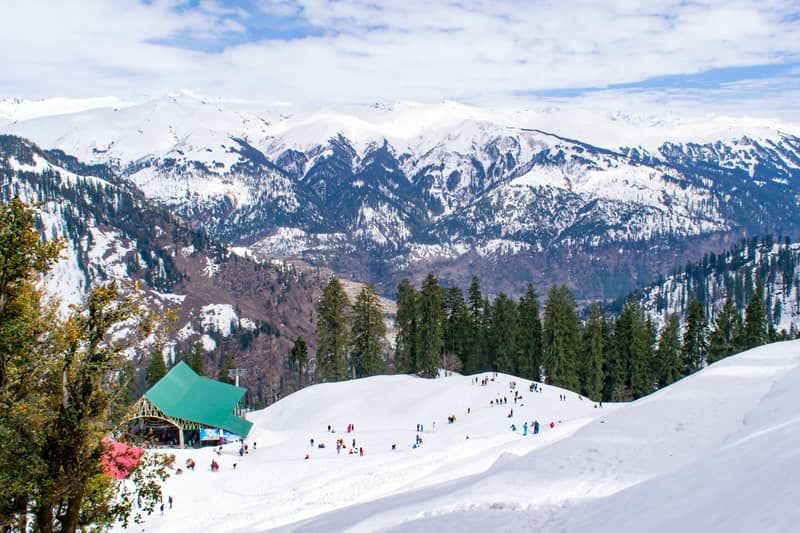 Manali is a town located in the valley by the Beas River. It is enveloped by the Pir Panjal mountain range to its east. Most people come here to relax in the villages nearby, where you can experience a bit of hippie culture. Adventure enthusiasts are also drawn to the natural terrain that makes for good trekking, climbing and mountain biking. Rohtang Pass, Solang Valley Pandoh Dam are also big draws for tourists.
Best time to visit Manali: October to February
3. Andaman And Nicobar Islands- The Undisturbed honeymooner's getway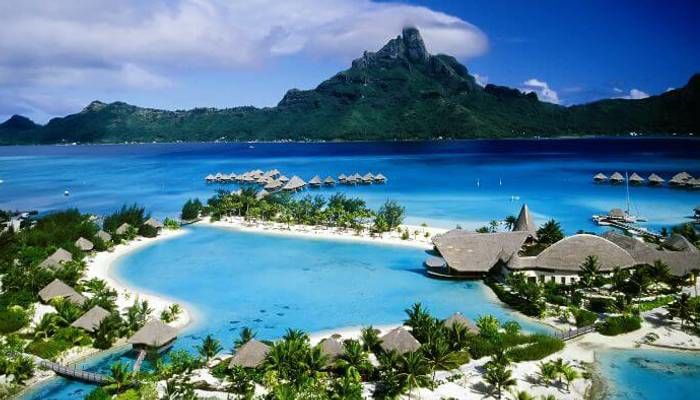 Long fabled among travellers for its legendary beaches, world-class diving and far-flung location in the middle of nowhere, the Andaman Islands are one of the most beautiful places in India for honeymoon. Its lovely opaque emerald waters are surrounded by primeval jungles and mangrove forests, and snow-white beaches that melt under flame-and-purple sunsets.
Attractions: Cellular Jail National Memorial, Radhanagar Beach, Rajiv Gandhi Water Sports Complex in Port Blair, Mahatma Gandhi Marine National Park, Chidiya Tapu, and watersports like scuba-diving, snorkeling, & parasailing.
4. Ghats in Varanasi - The realm of spirituality and divinity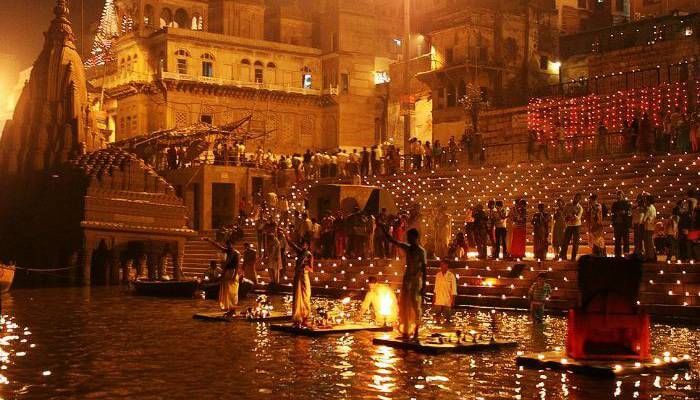 or Kashi is older than traditions. Varanasi presents a unique combination of physical, metaphysical and supernatural elements. According to the Hindu mythology, Varanasi liberates soul from human body to the ultimate. It is the Ganga Ghats of Varanasi that complement the concept of divinity.
5. Udaipur - The Romantic City Of Lakes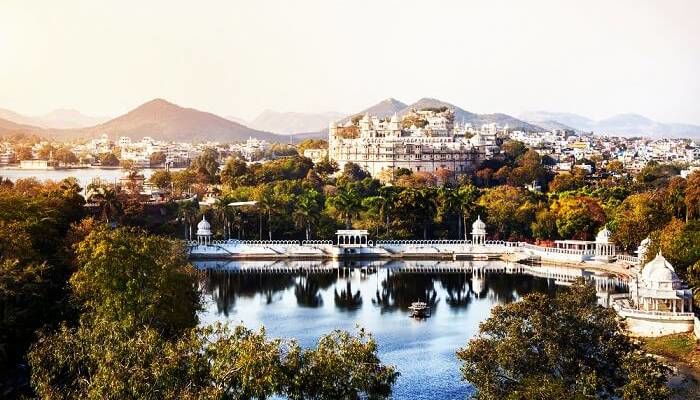 Udaipur is called the Venice of the East, but the different Rajasthani hues of the city surely make it stand out. The City of Lakes has to be in your list of best places to travel in India. Even though Udaipur boasts of having some of the most gracious luxury heritage hotels, it will embrace you with all the warmth even if you're looking for budget stays. Boating, trekking, sightseeing are just some activities you may indulge in your visit to the city.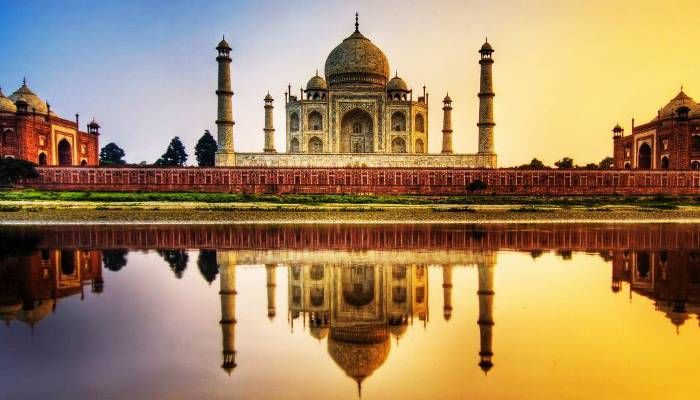 Tourists across the world visit India just to witness the spectacular symbol of love. The majestic monument has to be on your bucket list for it's the cultural epitome of India.
7. Mathura - The Birth Place Of Lord Krishna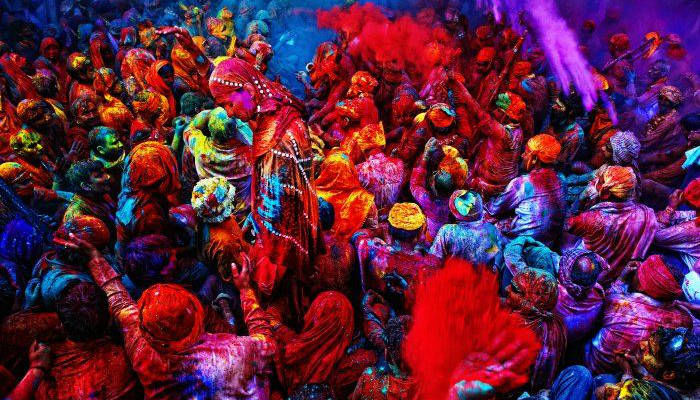 Allow your spirit to soak in the raas-leela of Vrindavan. The place that celebrates Krishna's living philosophy. The festival is ecstatic to say the least and celebration of colors here would the best you'd experience ever in your life.
8. Khajjiar - India's Mini Switzerland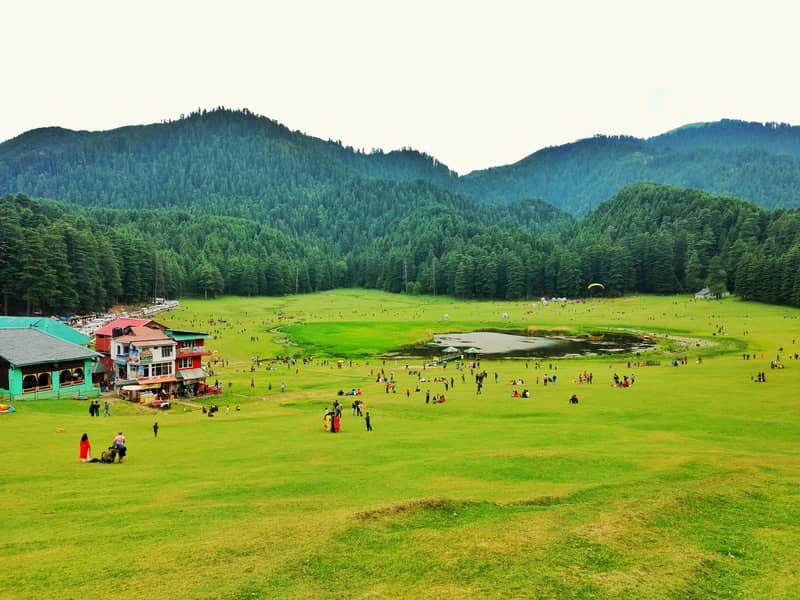 Khajjiar is a small hilltown in Himachal Pradesh which is blessed with an abundance of scenic beautiful. Situated at an altitude of 6,500 feet, this place features vast dense forests, lakes and wide pasture lands. The town is known for the picturesque Khajjiar Lake, which is surrounded by forests of cedar trees. Another popular pilgrimage and tourist spot in Khajjiar is the Khajji Nag Temple, a 12th century shrine that worships a serpent deity. There are some really interesting adventure activities including paragliding, zorbing and horse-riding that you can enjoy in Khajjiar.
Attractions: Kalatop Wildlife Sanctuary, Lord Shiva Statue, Golden Devi Temple, HP State Handicrafts Center
. Jodhpur - Bleed Blue In The Royal City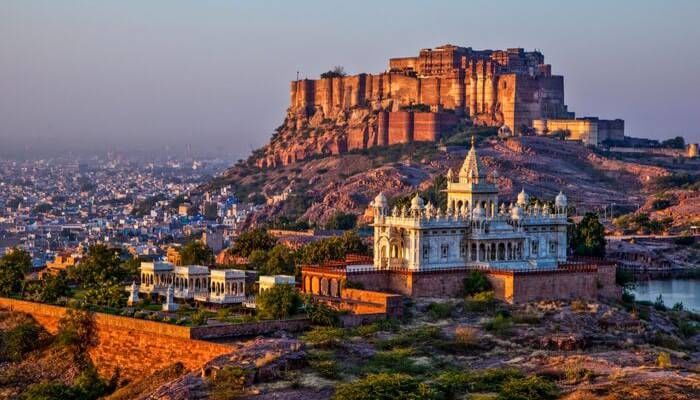 Jodhpur, or the Blue City of Rajasthan, will lure you with its massive hill fort called the Mehrangarh Fort. Right from this point, you get to behold the city's landscape washed in blue. The interiors will transfer you back to the olden era. The cobbled pavements of this city exhibits the essence of Rajasthan in all its glory.
10. Nainital - The City Of Lakes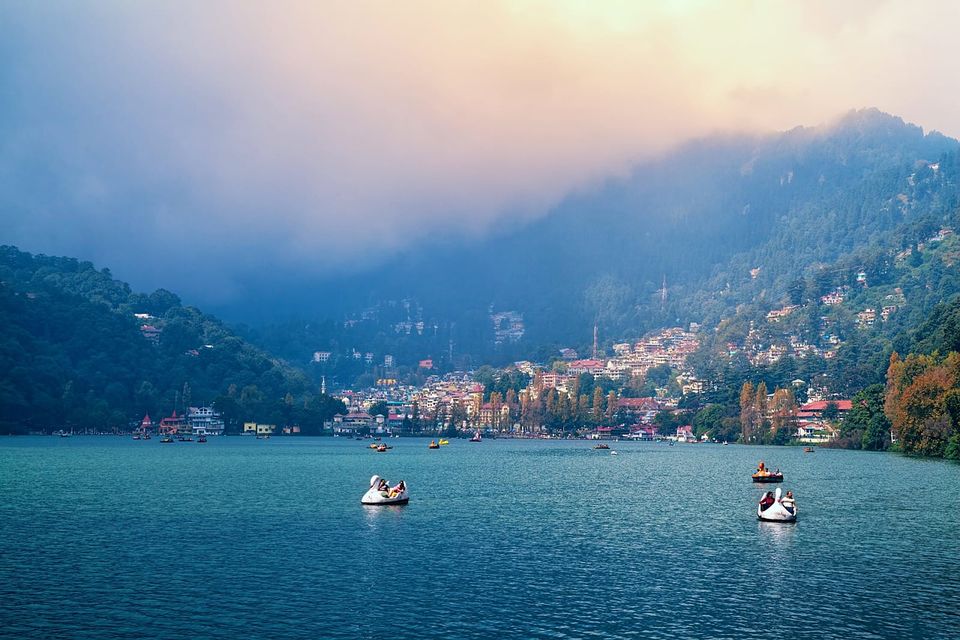 Located at an elevation of 2,000m, Nainital is a resort town in the Kumaon Hills of Uttarakhand. The place gets its name from a lake called 'Naini Lake' around which the whole town is established. The lake is popular for boating scenes and has an ancient Devi Hindu Temple on its northern shore. Nainital has a pleasant climate throughout the year. Surrounded by many snow-capped hills and having a number of lakes in its boundary, there are a plethora of beautiful sights that you can enjoy here.