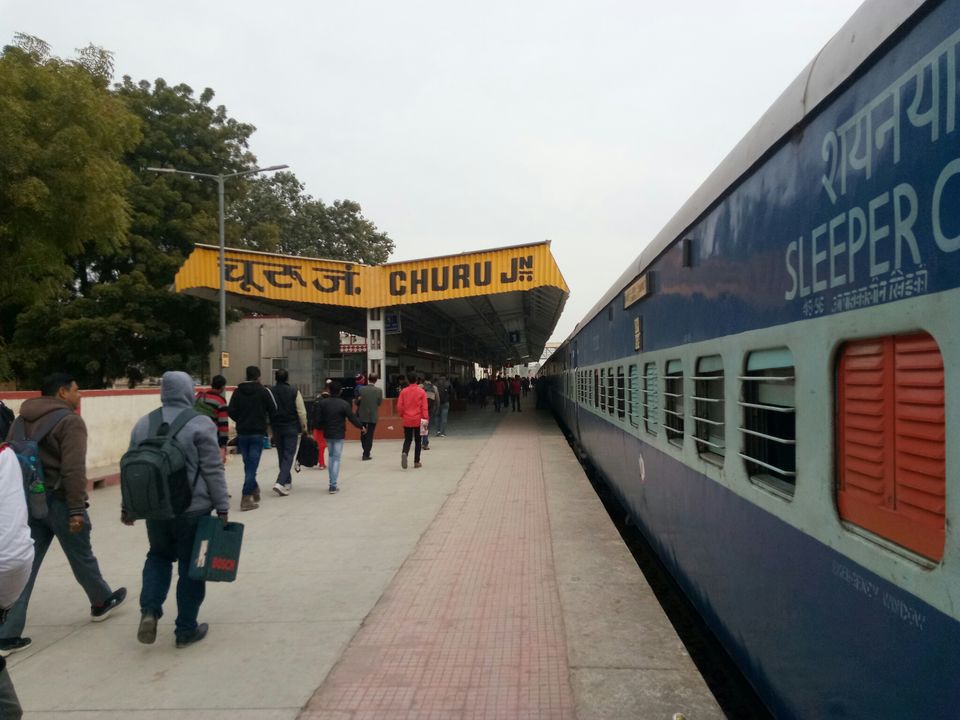 Train journeys are often considered the soul of trips in India. If you get chance to travel in trains, don't miss it.💓 I got experience & joy of lifetime during my journey in this train of Thar. 🐪
I took Delhi Intercity express 🚊at 9:30 from Bikaner Junction and you will be surprised to know that one can experience the desert lifestyle as you along stations of Rajasthan🔥. The Desert fade away once you enter the borders of Haryana.💖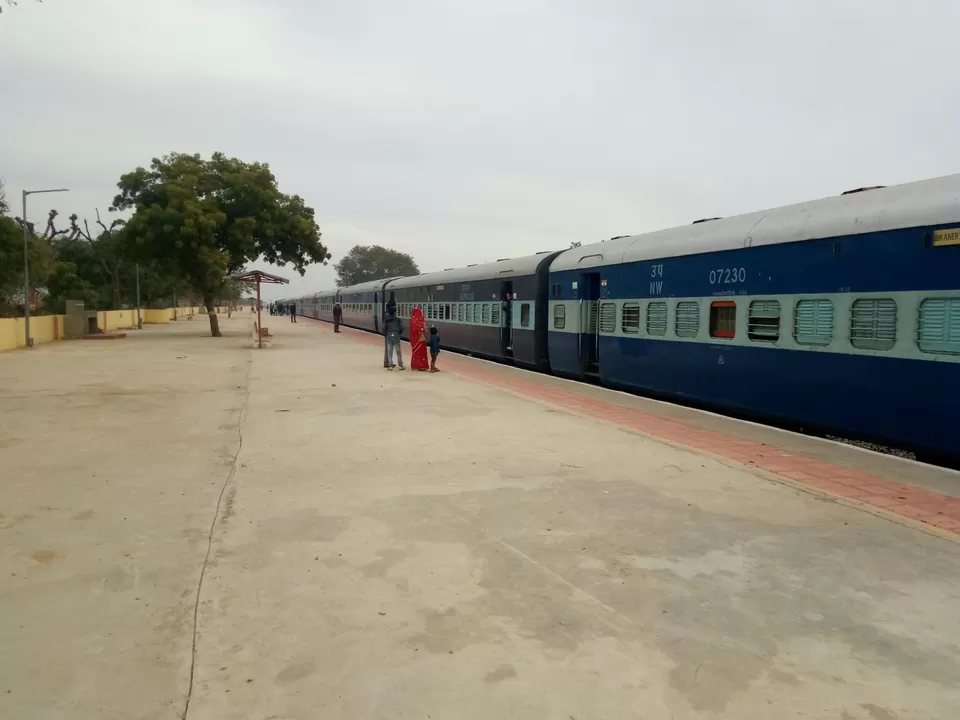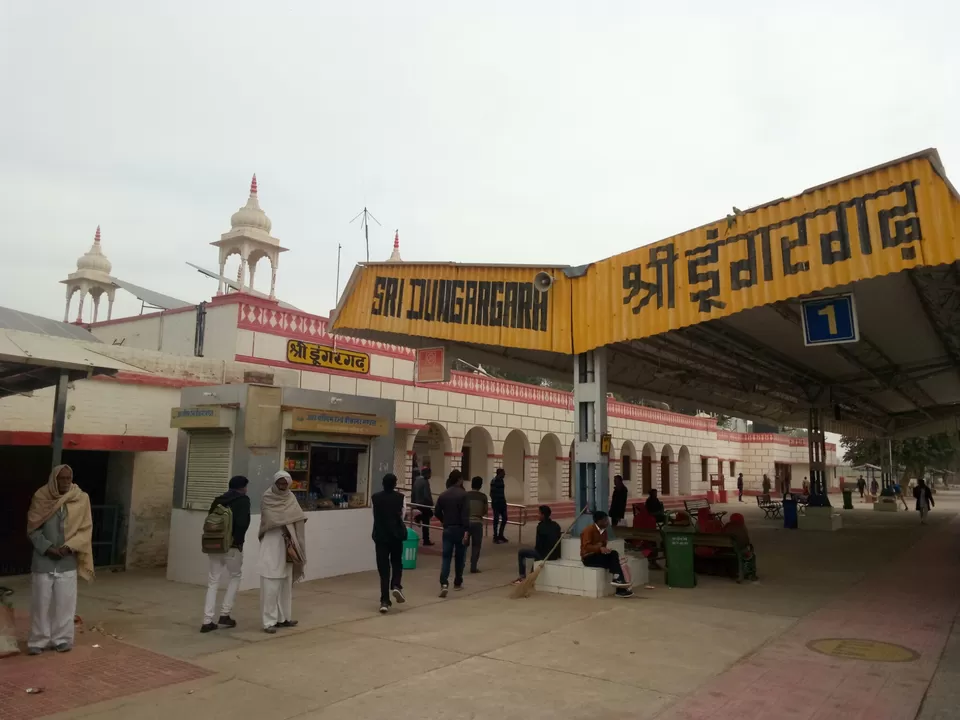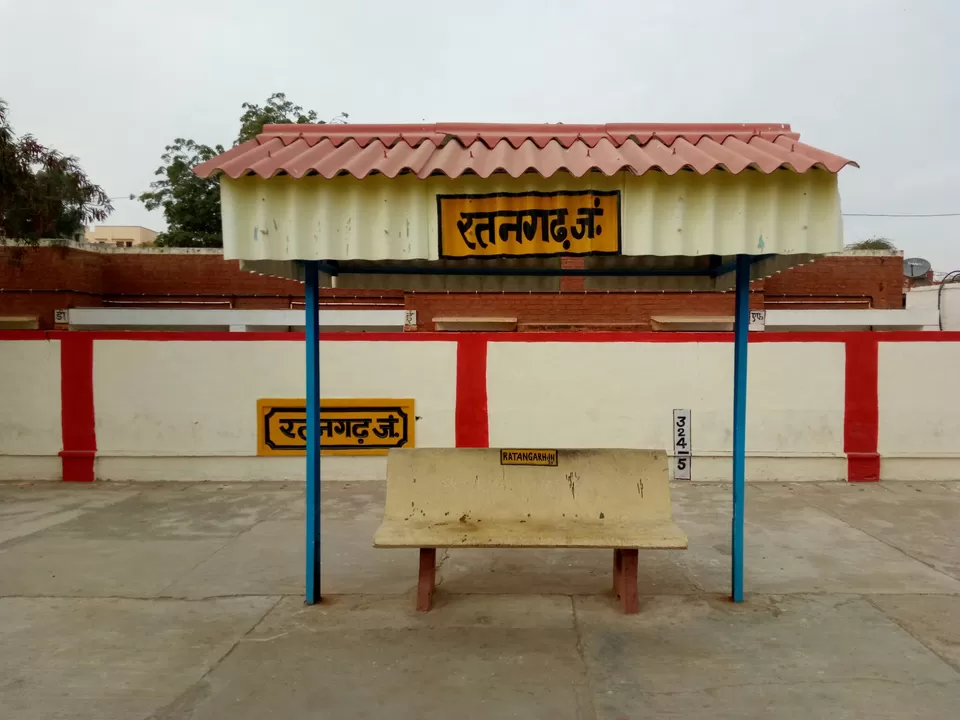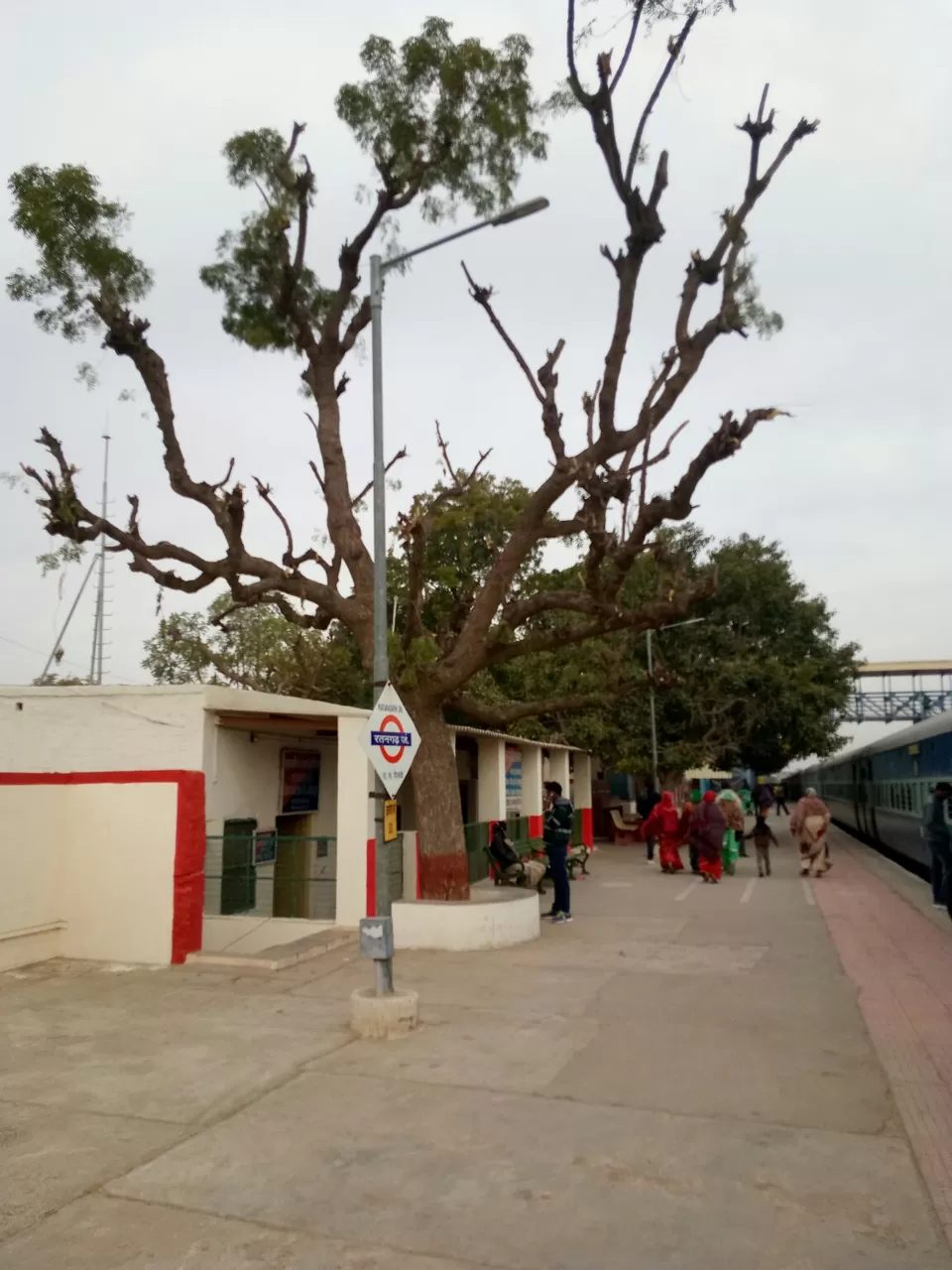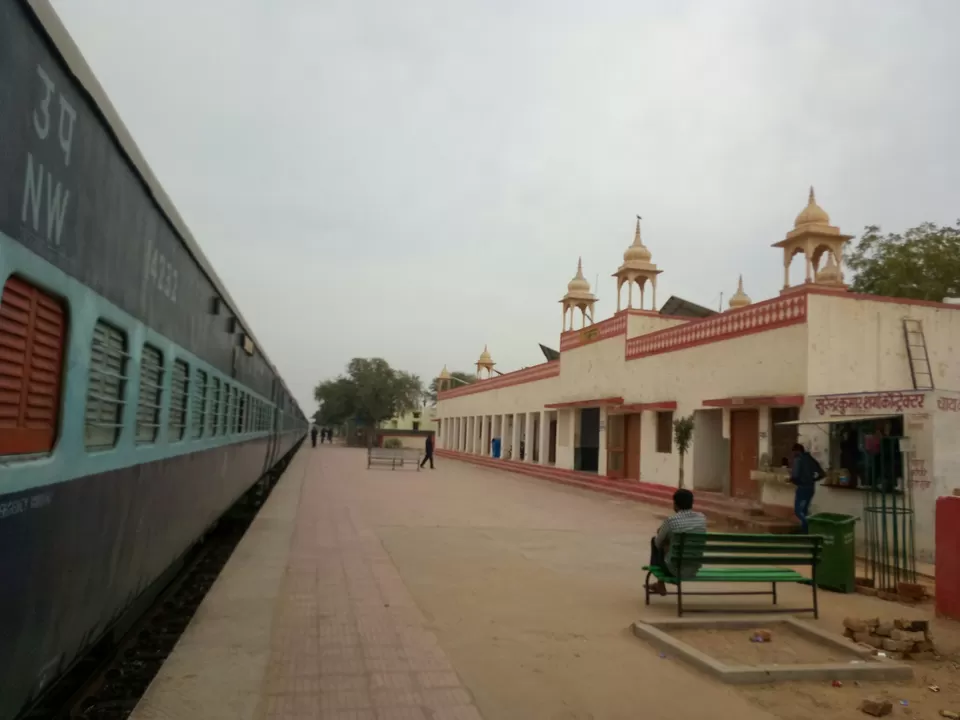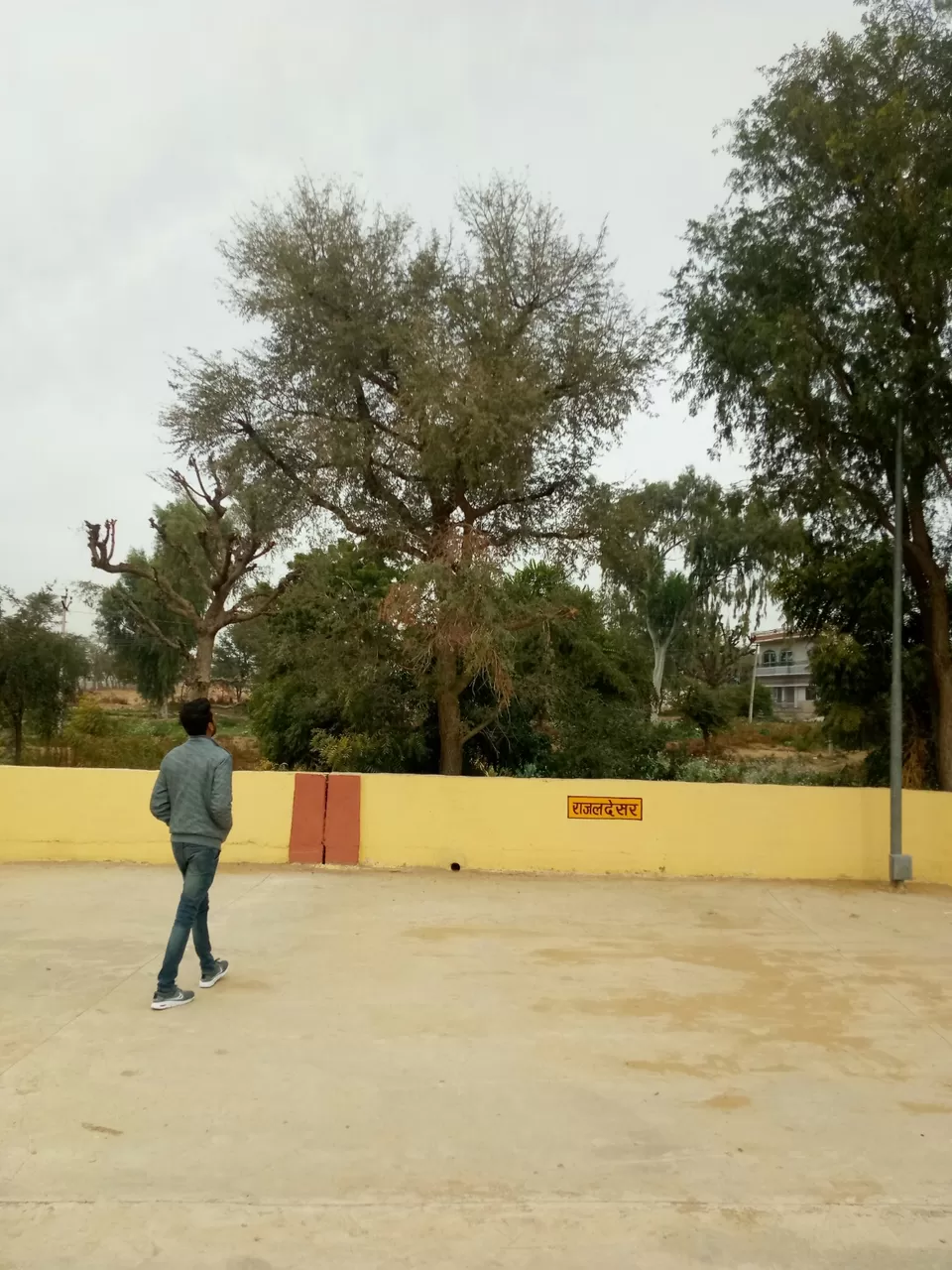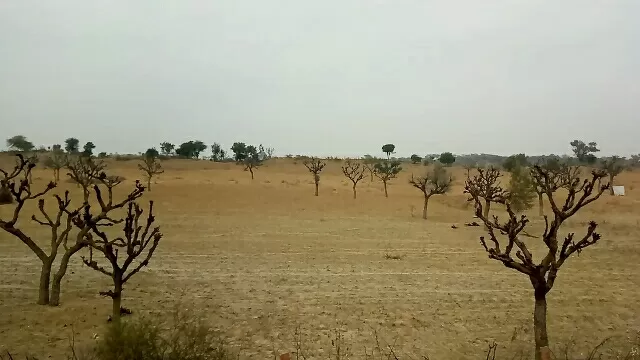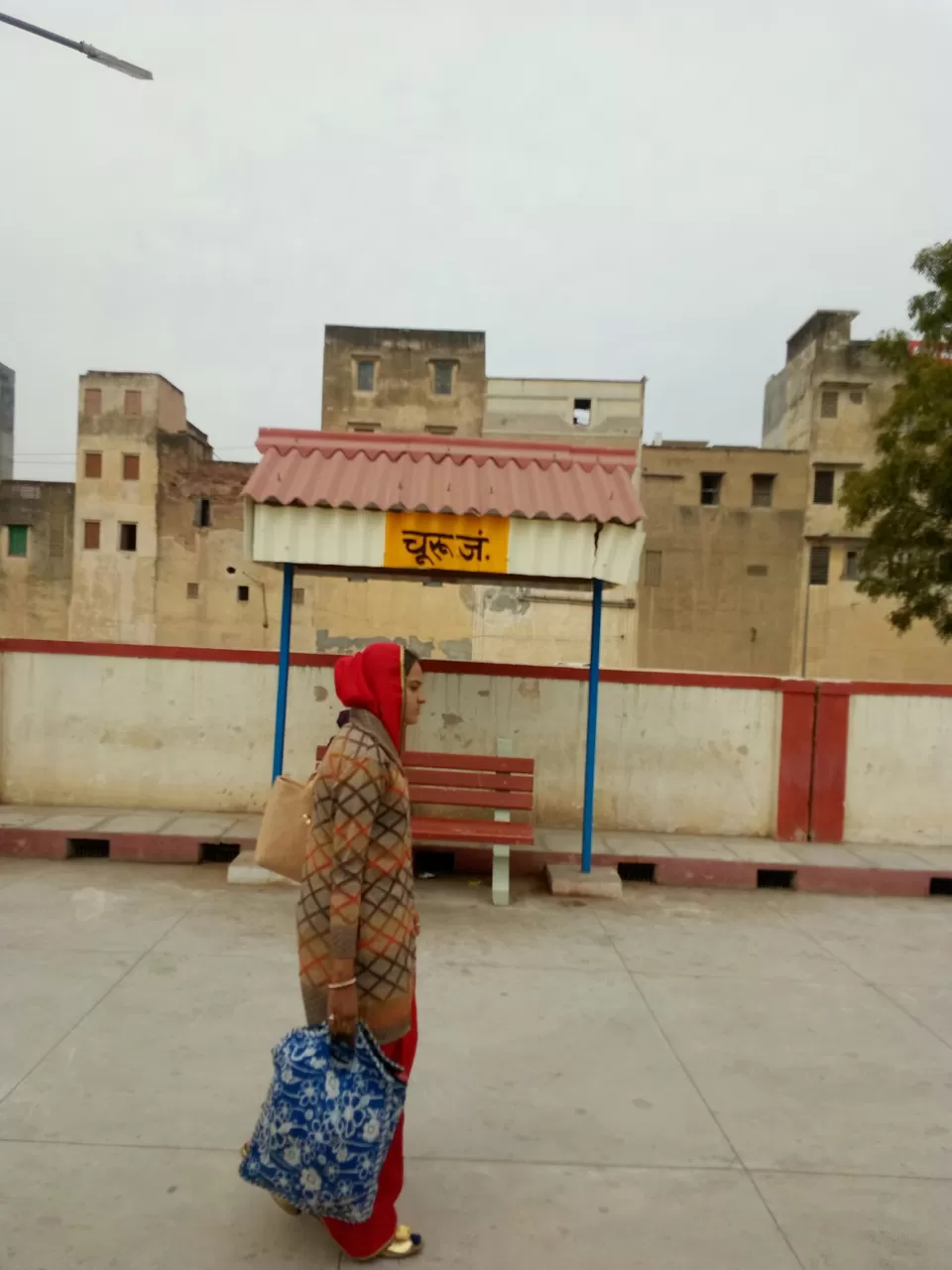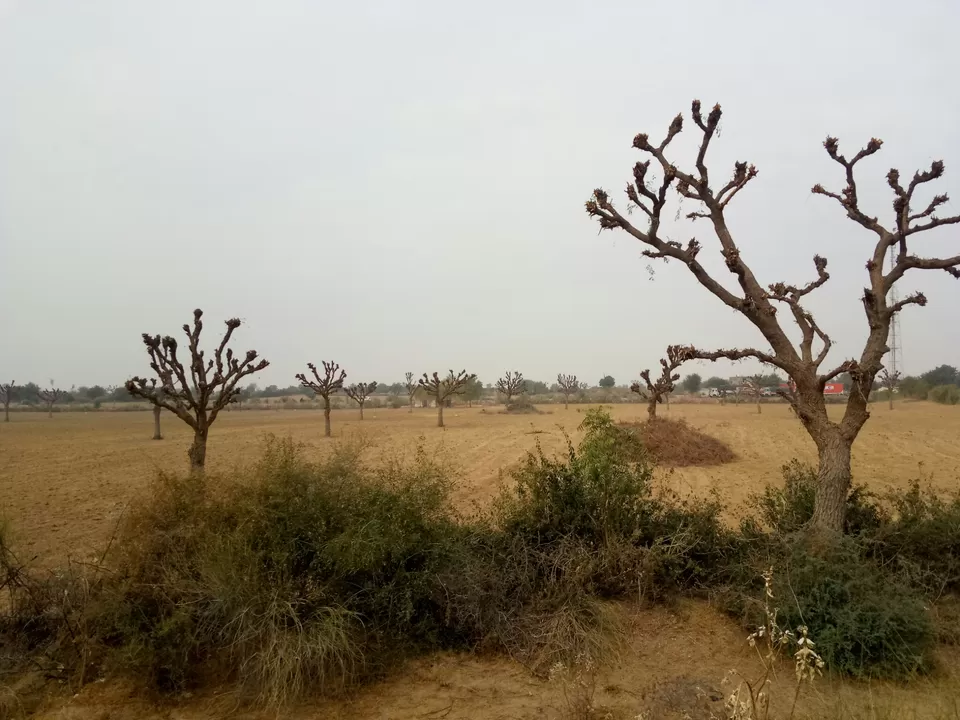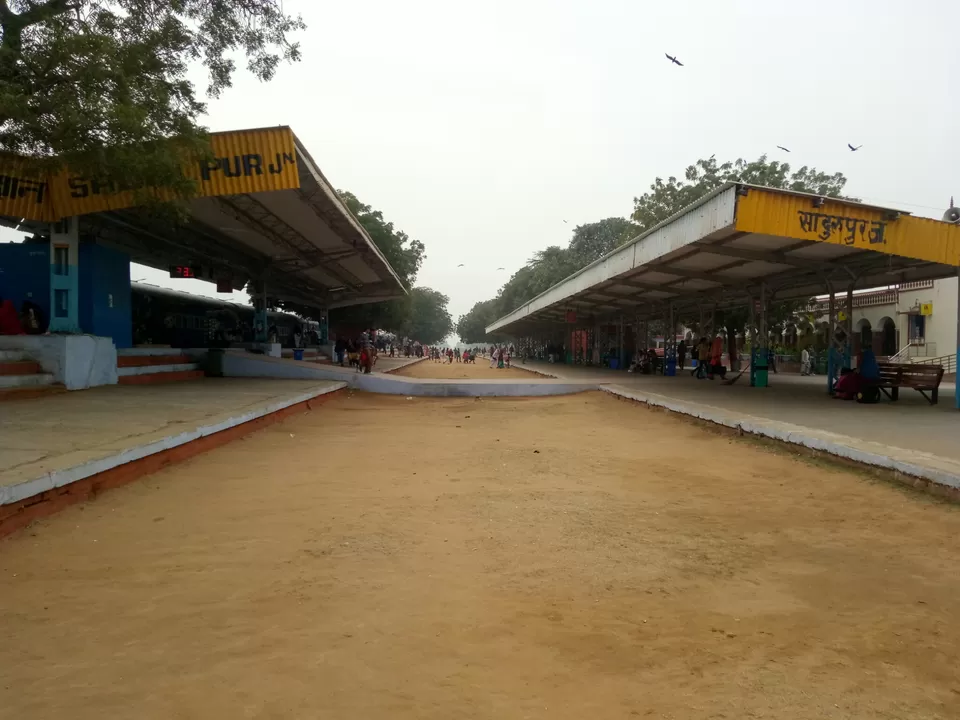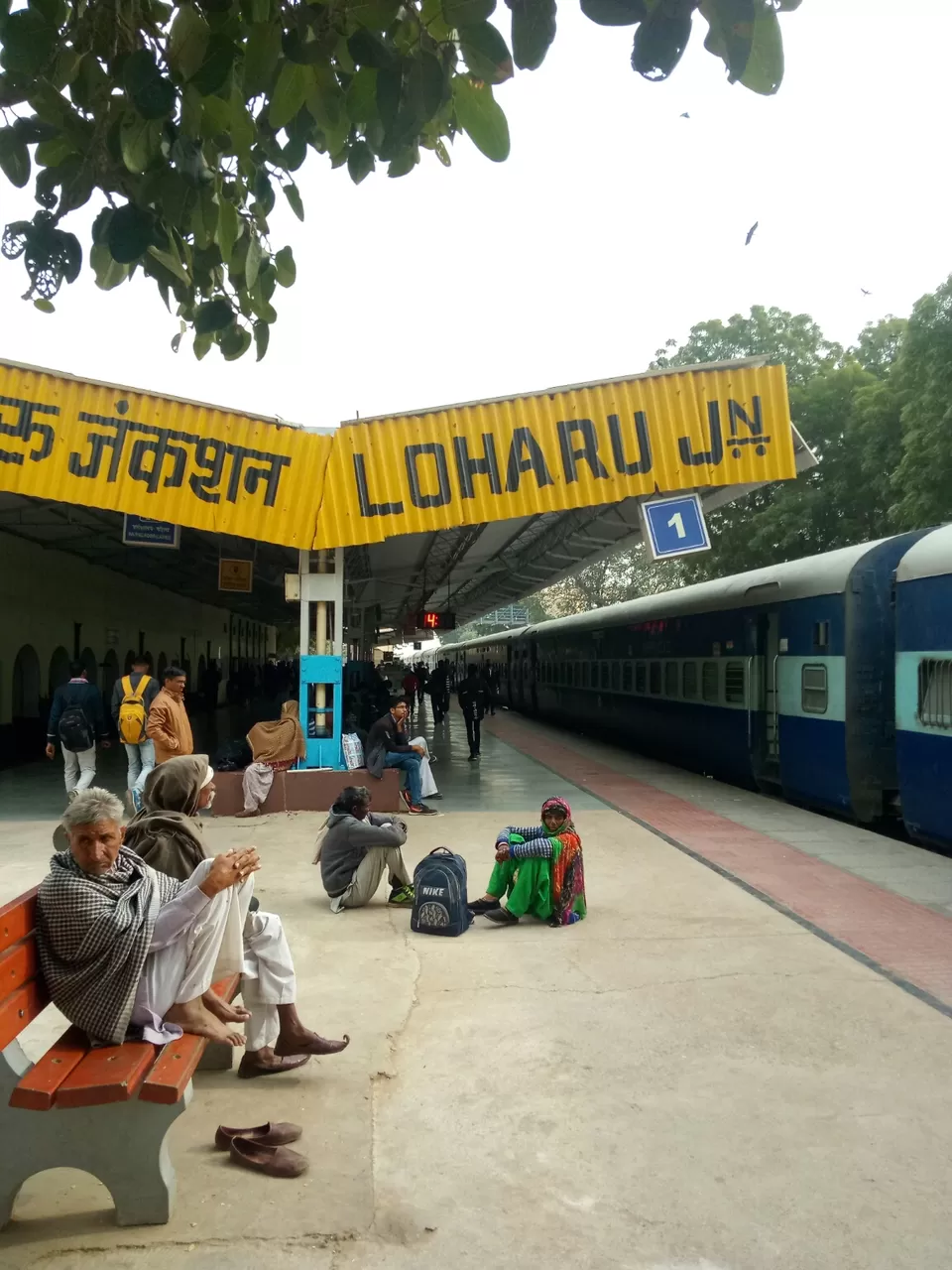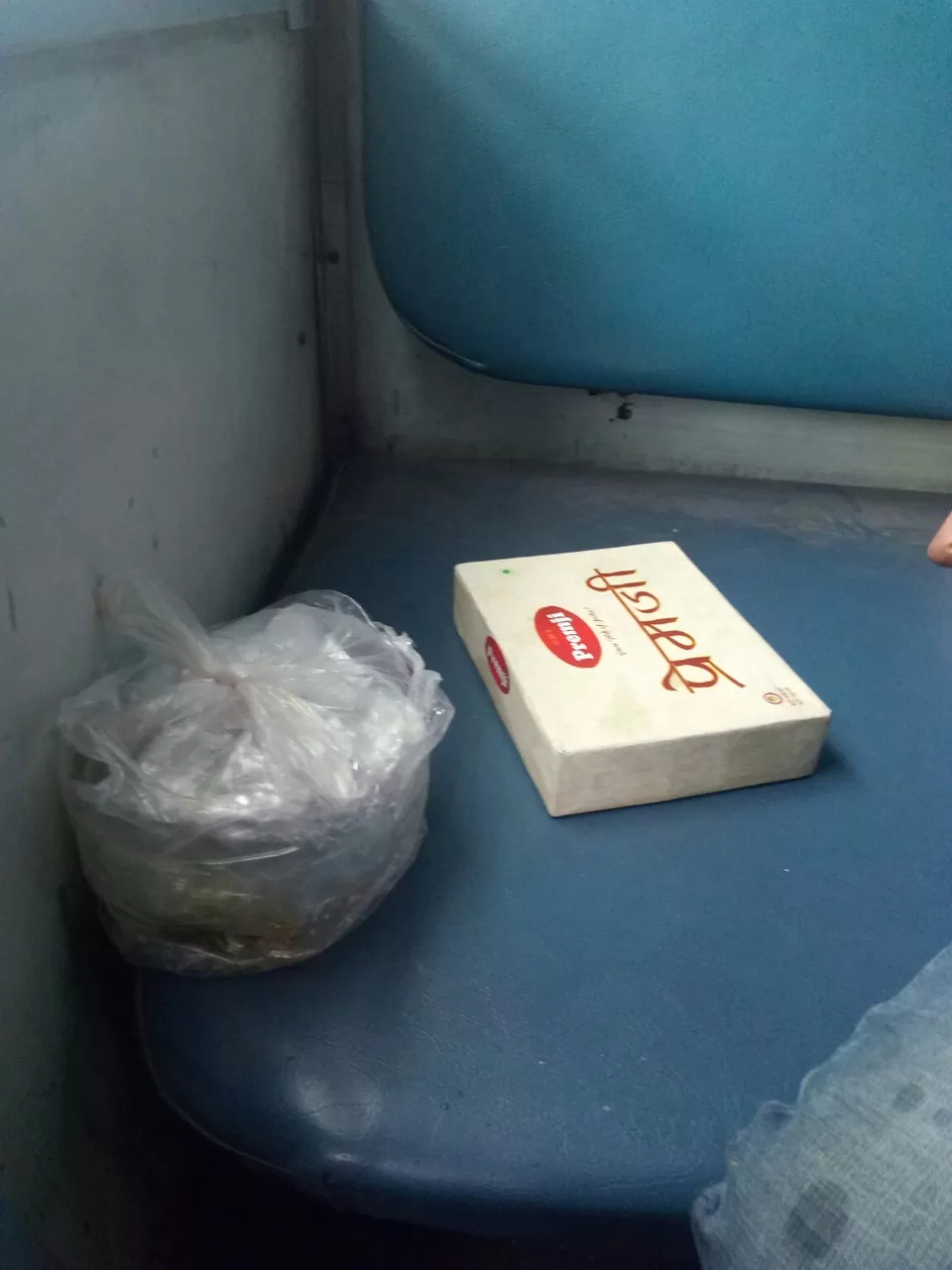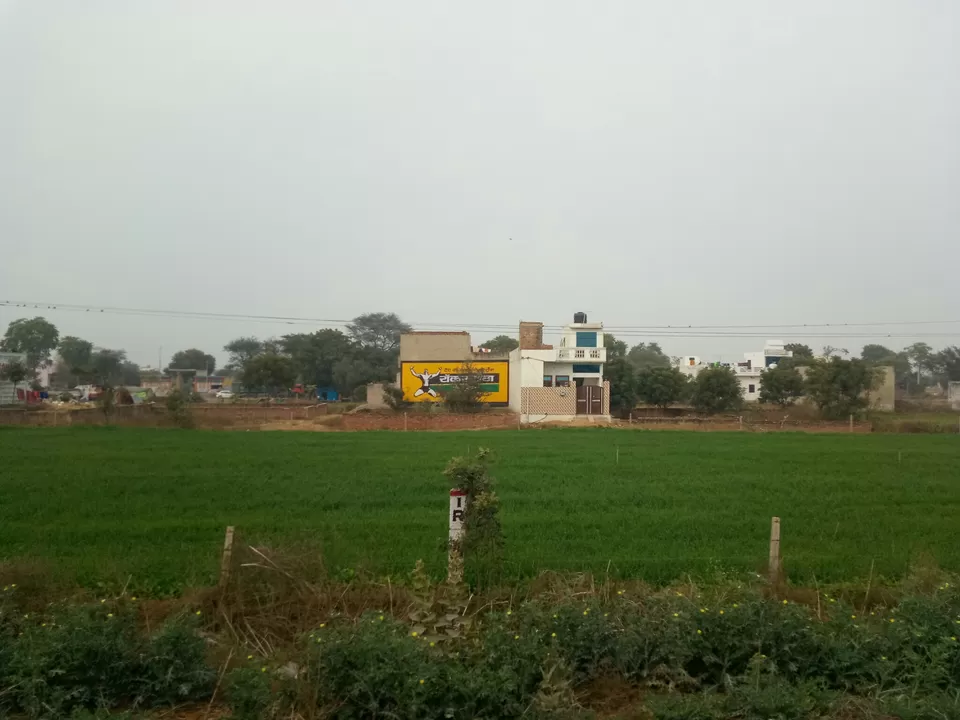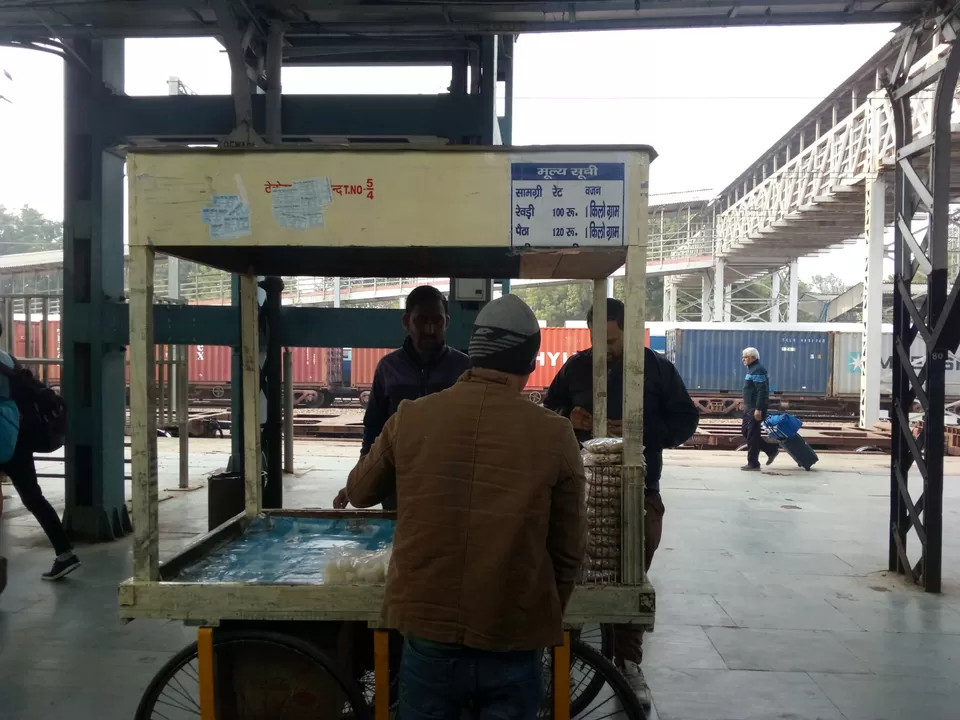 First thing to do is take away with you some sweets & snacks of Bikaner for the journey. I preferred Winter Marwadi Snacks( Gajak, Til papdi, Gud Papdi, 3no. Bhujia, Ghewar etc.)💖.
As you board the train, enjoy newly colored paintings on the walls of station depicting camels, moustaches,turbaned men etc.❄ The replica of Badal Mahal of famous Junagarh fort is also worth looking at. 🎆
Few miles away from Bikaner city is the site where Vultures dare humans called Jorbeer Vulture Sanctuary. Imagine a typical desert with few trees with no one around 🌴and suddenly a group of vultures challenges you. So you can spot Black Vultures along with few migratory birds if you travel in winter like i spotted them in slow moving train.🌿
After Bikaner comes stations like Napasar, Sudsar and Sri Dungargarh. All of them will offer you virtual treat of activities of typical Rajasthan. On the way, you can found shepherds roaming with their cattle, family travelling in a cart drawn by camels and sands of Thar all around.🐪
Don't miss to spot a cow rearing house(gaushala) before Napasar station. Once you reach Sudsar, quickly run for the station's famous Malai Rabri( its is a one minute stop). All these stations will give you a good idea of typical rural Rajasthan🍃.
One the way, peep out of the window of the train(I took sleeper coach) to enjoy the sceneries like man talking with his cattle, a family enjoying a camel ride!, Turbaned men milking goats, taking sheeps around, veiled women near mud houses and sights of endless desert🌻. Next to Bikaner is Churu district(Rajaldesar, Ratangarh Juncn., Churu Junction and Sadulpur Junction) which is the last district bordering Rajasthan and near Haryana.
I managed to spot a vegetable field in Rajaldesar station which was next to the platform's wall, dozens of peahens were roaming freely in the field which was a sight to behold. Ratangarh Junction is next to Churu where a Big khejri tree adorns the platform's beauty(in pics) and Churu junction is also beautifully decorated with local arts.💓 Between Churu and Sadulpur junction,offer your eyes real desert views with lakhs of thorny trees gives you another horror desert story to narrate.
If you are lucky enough to get co-passenger who is a story teller that too of Rajasthan! I got to listen the folk music of Rajasthan🐾 played by local singer in train (He had instrument called Ravanhatha) and obviously delicious Bikaneri Ghewar.
Once you enter into borders of Haryana, a little desert vibes can be felt but not really, station of Mahendragarh and Loharu Junction comes in entity of Haryana State.💞
Green fields with uncles smoking on hookahs taking care of their fields makes you realise that you are in other state. Rewari junction is famous for Revadis(snack) get yourself few. Next are Gurgaon, Delhi Cantt. and finally Delhi Sarai Rohilla (destination). Trains of Thar are warm and full of colors that Rajasthan has to offer to a traveller. Train will drop you at 5:30 PM.
Good Journey! 😊