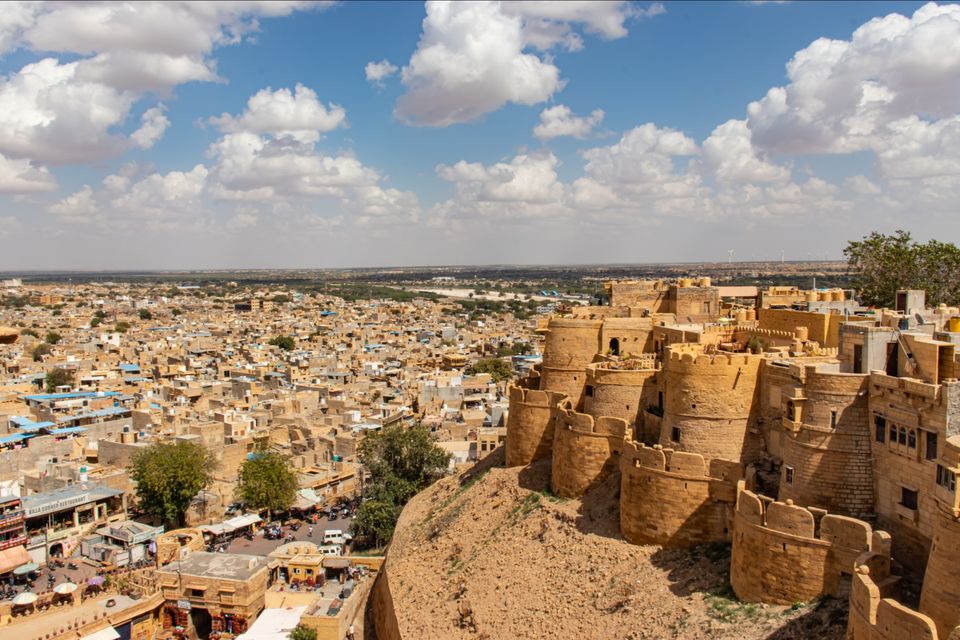 We started around 4:00 am and took the route of Delhi-Rohtak-Bhiwani-Sadulpur-Churu-Ratangarh-Bikaner-Phalodi-Pokharan-Jaisalmer. Road from Delhi to Churu was just ok but road from Churu to Jaisalmer was just awesome. You can take a guess that it took approximately 6 hours from Delhi to Churu, around 260 km, and approximately 8 hours to cover remaining around 550 km.
As we suspected, we did not get any roadside dhaba open entire day. We could only get tea at a dhaba near Churu at around 10:00 am which was about to close. We gave the dhaba owner lift until #Ratangarh and the time passed by smoothly as we were discussing about his background and his skills. He was an interesting guy from Nepal and settled in Ratangard, and had five sisters who were waiting for him to play Holi. We took a break at #Gajner Palace, we wanted to stay there overnight but we had a lot of time until #sunset, so we decided to move ahead. However, we liked the palace hotel a lot and would stay there in future. The road from #Bikaner to Jaisalmer like a butter-smooth road lying in a desert and there is no other vehicle. So just drive non-stop.
About US
This is my first story as lock-down gave me time. Me and my wife are frequent travelers and our average travel frequency is once a month for last 6 years. I am a biker and a trekker too. Moreover, all this with both of us working in a full time job.
Drive from Delhi to Jaisalmer
We are about to be parents and wanted to travel somewhere. After exploring many options, pros and cons, safety measures for her and against Covid-19, we finally decided to visit #Jaisalmer by car. We decided to start our trip on Holi, because of two main reasons, before Holi we were not allowed to go (Hindu Traditions) and on main Holi day, traffic would be very less. We cooked a lot of food and took packed food, so that we do not have to go out frequently and there were chances that there will not be any dhabha open due to Holi.
In the evening, we finally reached Jaisalmer. Weather was awesome, it rained last day, there was a cool breeze, and #JaisalmerFort was looking awesome with cloudy sky. But there our fear started. We took a budget hotel for that day as we only had a night to spend there. We realized that there were many foreigners staying in that hotel and the guy on reception had cough. Though we were strictly following social distancing but we were still scared. We had dinner in hotel's rooftop restaurant, which had beautiful view of Jaisalmer Fort, and somehow spent our night there.
Jaisalmer City Tour
Next morning had breakfast and changed our hotel to Hotel Royal Haveli. We had stayed there before so were sure about hygiene. In sometime we left to visit Jaisalmer Fort, or The Golden Fort. This is the most interesting fort we have ever visited as it is the only living fort in the country. There are houses, restaurants, hotels, havelis, temples etc, all inside the fort and all open. We had lunch in a restaurant near viewpoint where a canon is placed, clicked some photographs of the fort, #goldencity and golden landscape, and left for the hotel (as my wife needed some rest due to her condition). After sometime we left to randomly roam around the city. We decided to visit sunset point but until the time we reached there, the Sun had already set. Then we decided to go on a drive on Sam road. We went for about 20 km, enjoyed the post sunset view with #windmills and finally reached our hotel after dark. After having dinner in hotel, we thought of having Kadhai Milk and in search of that, we reached Hanuman Circle at around 11:00 pm. Finally, we got milk at one shop then we headed back to hotel.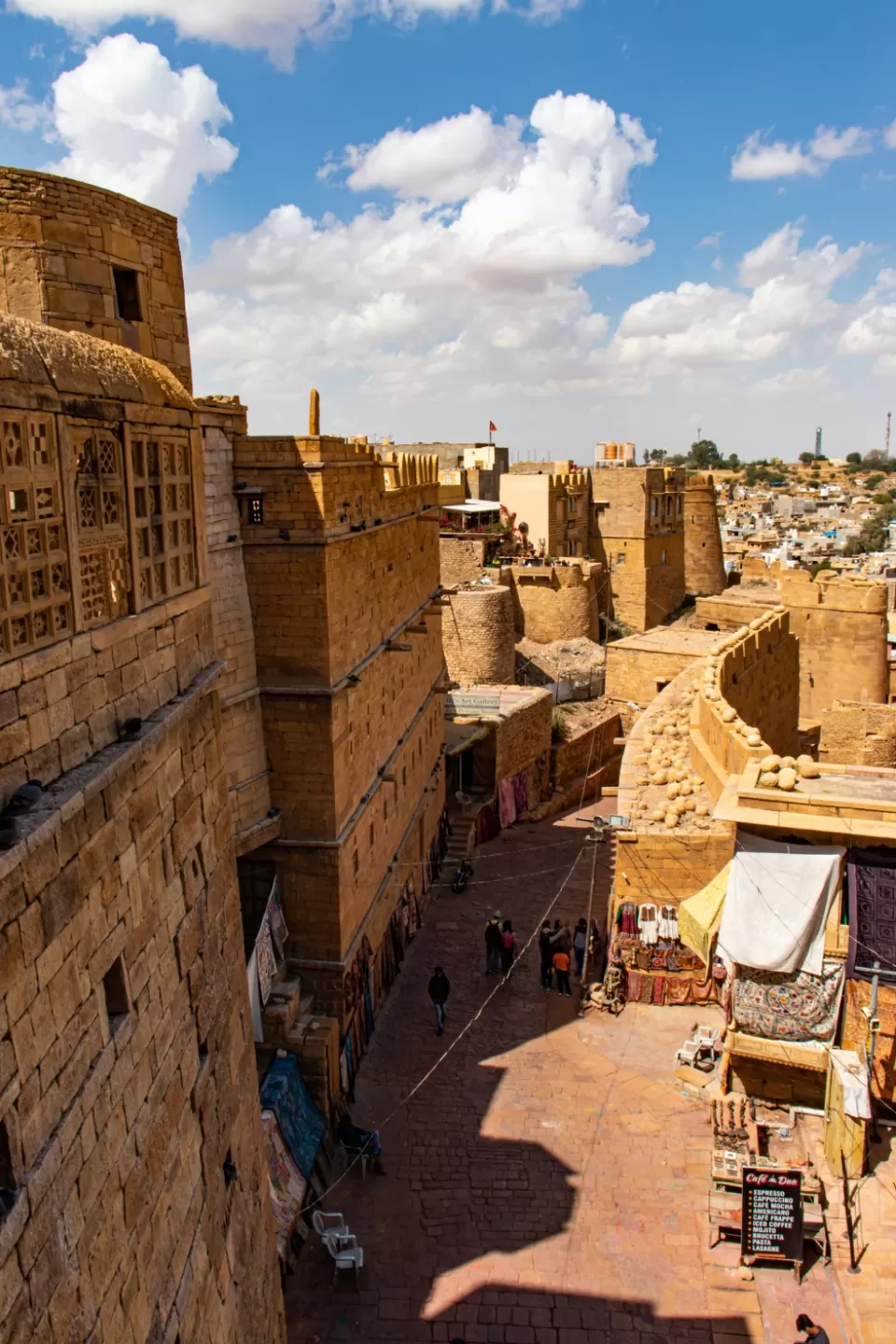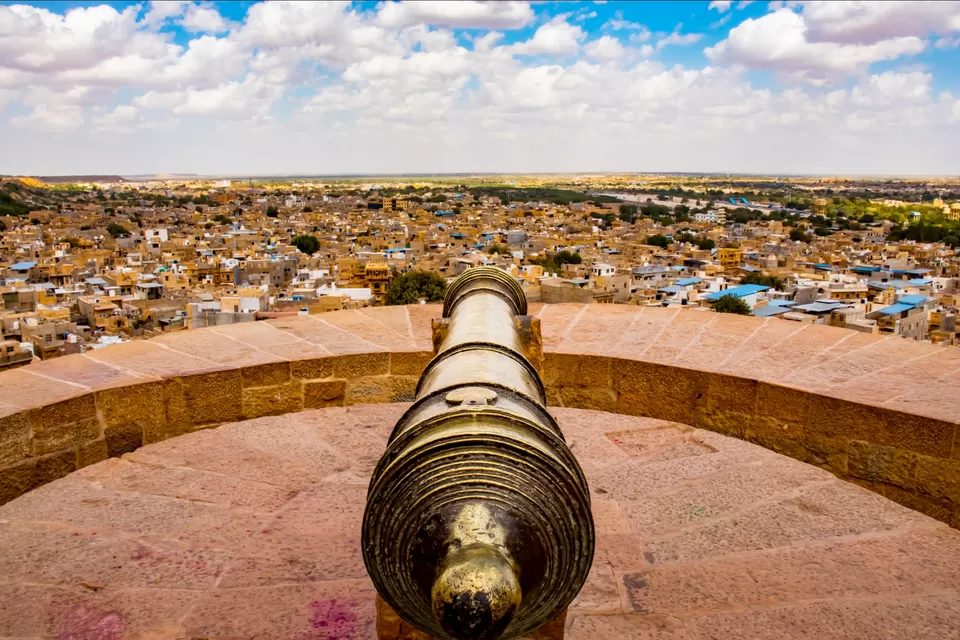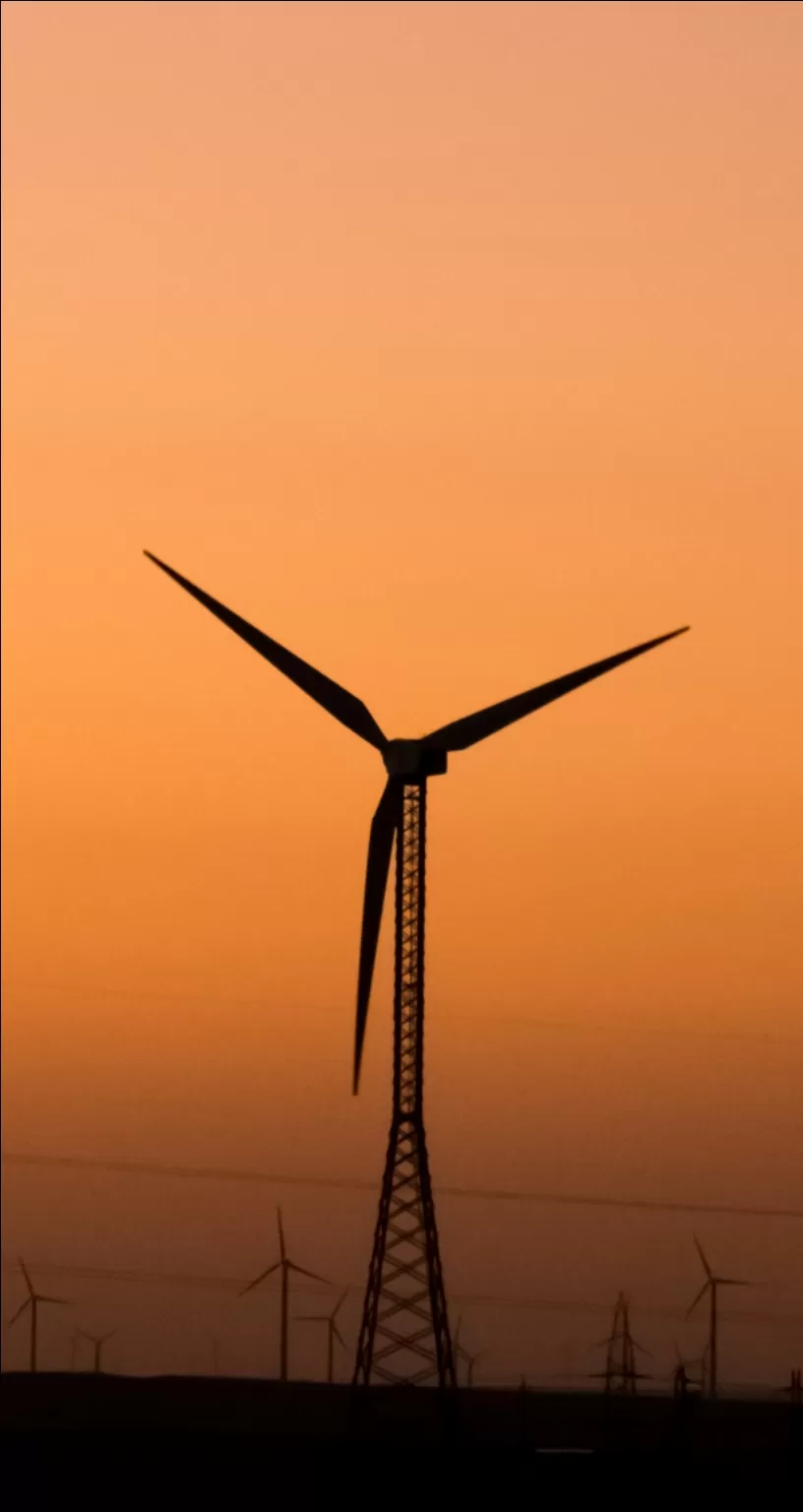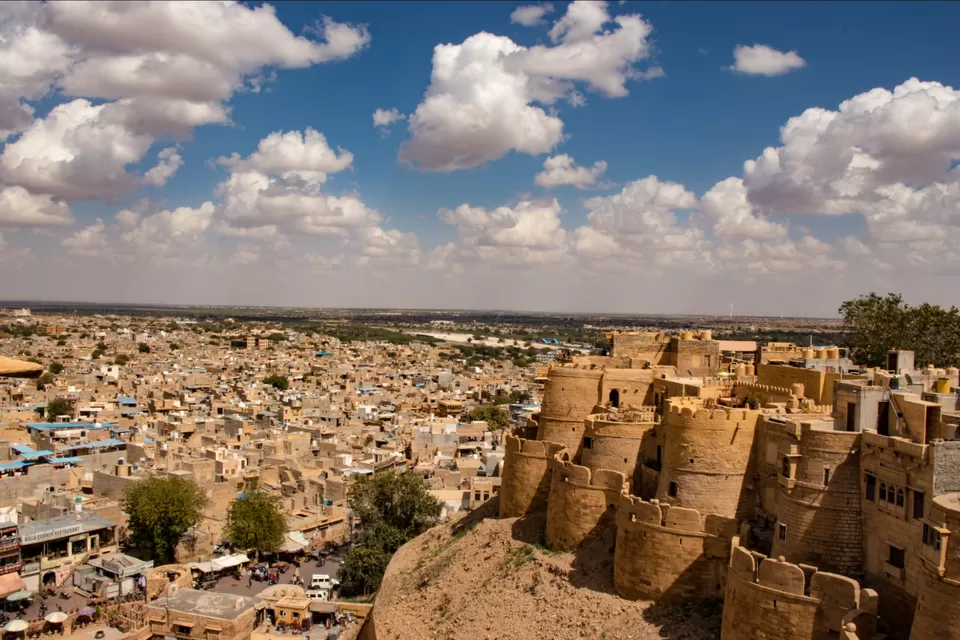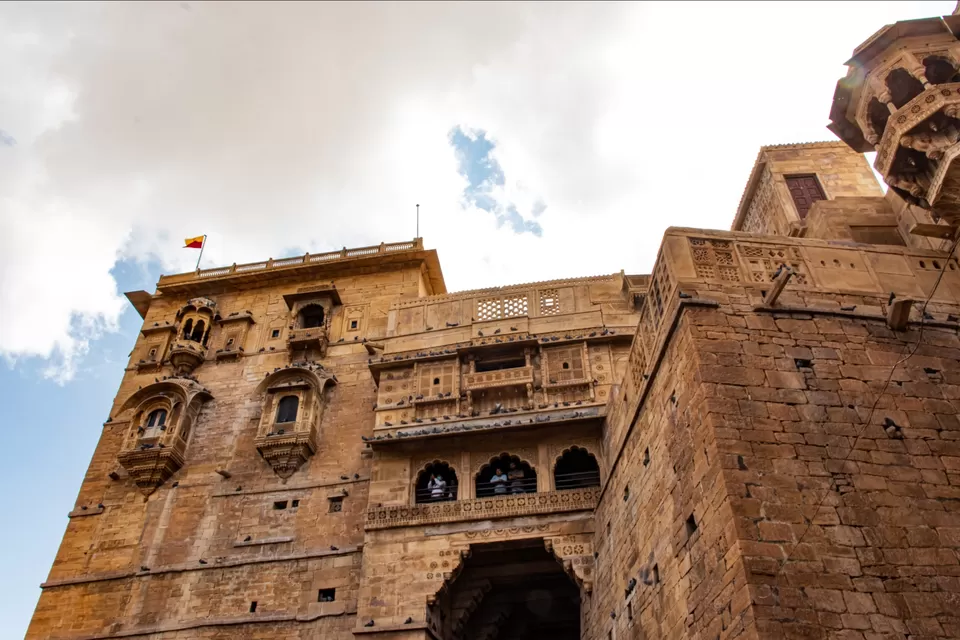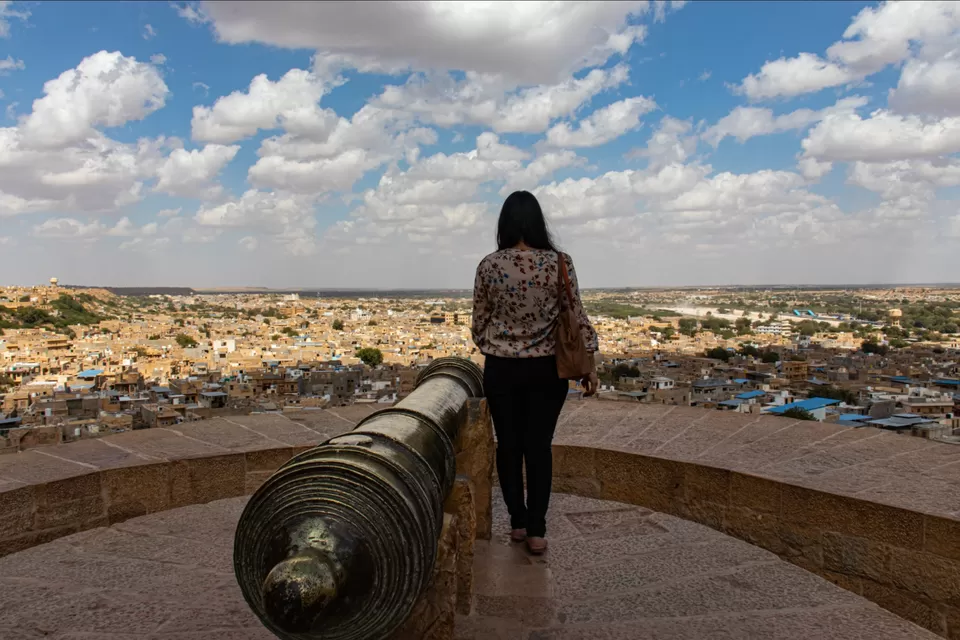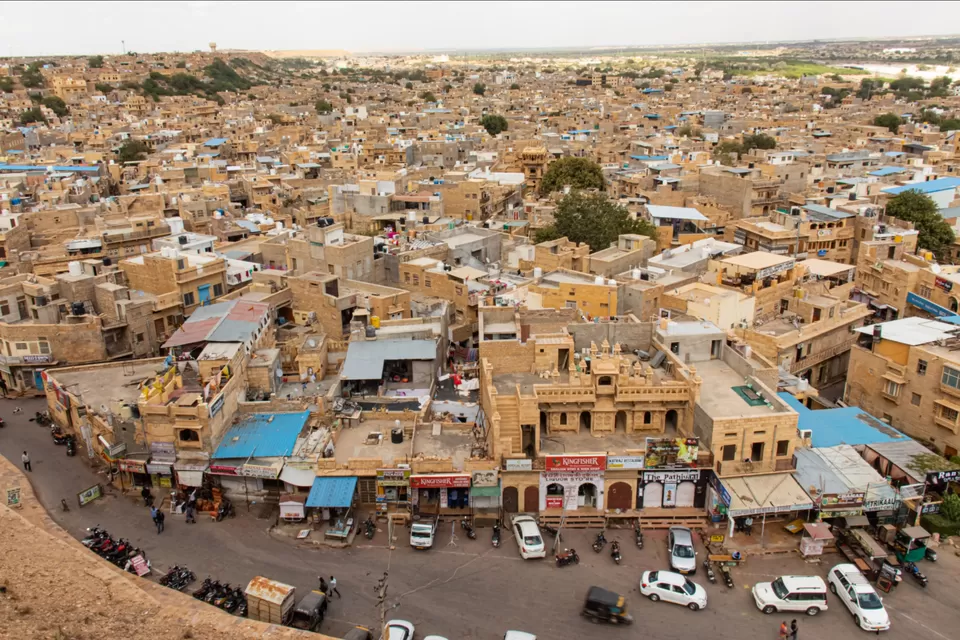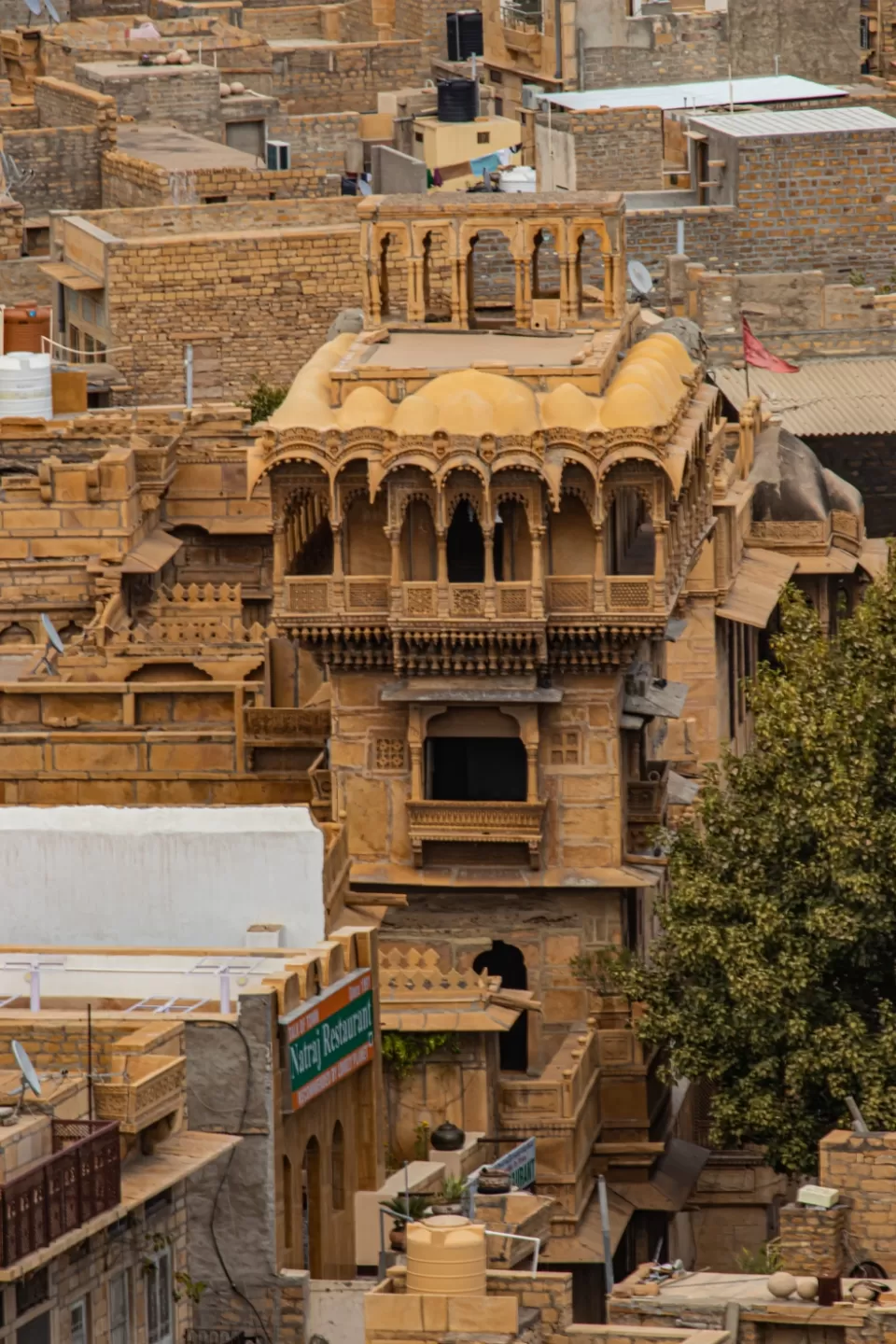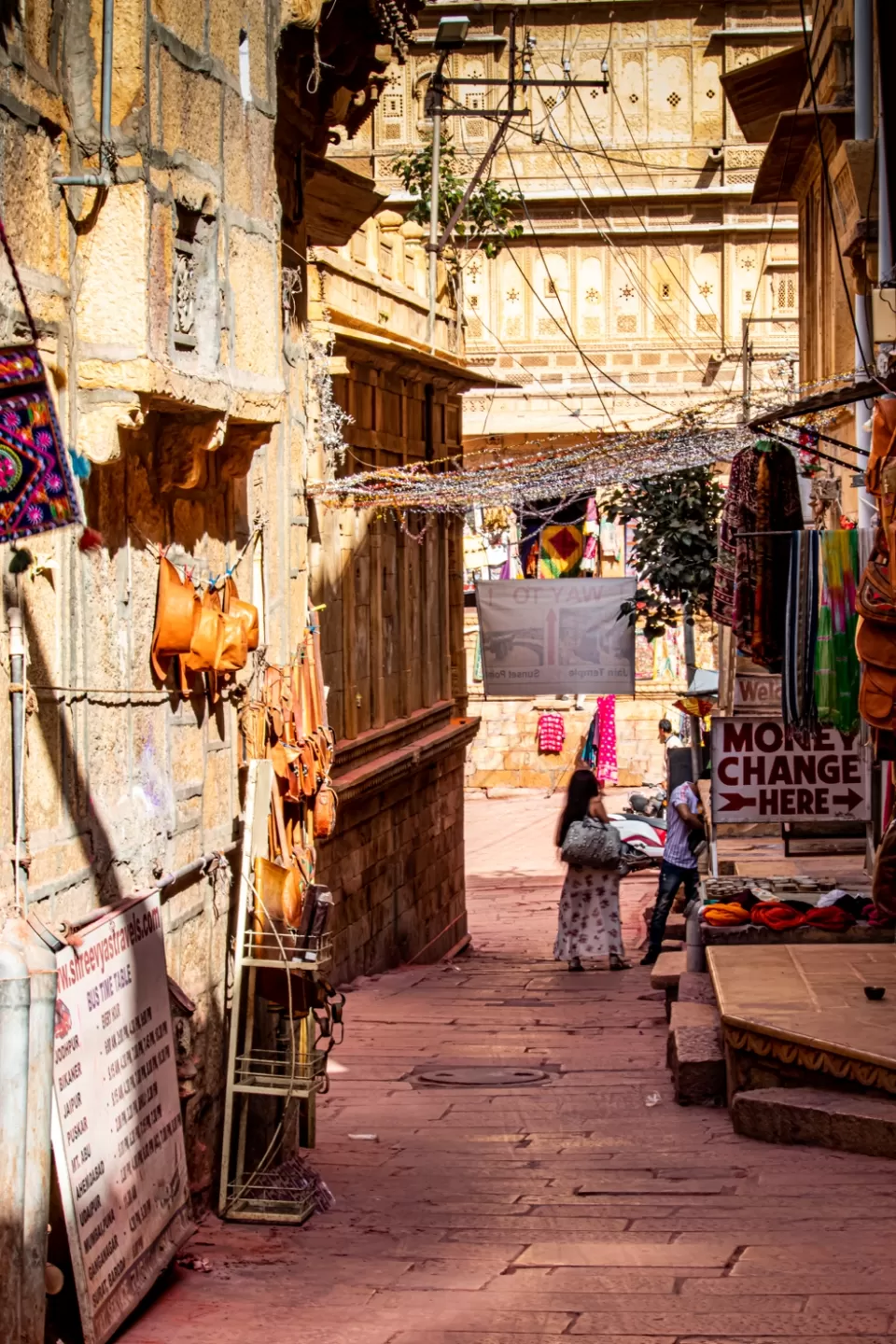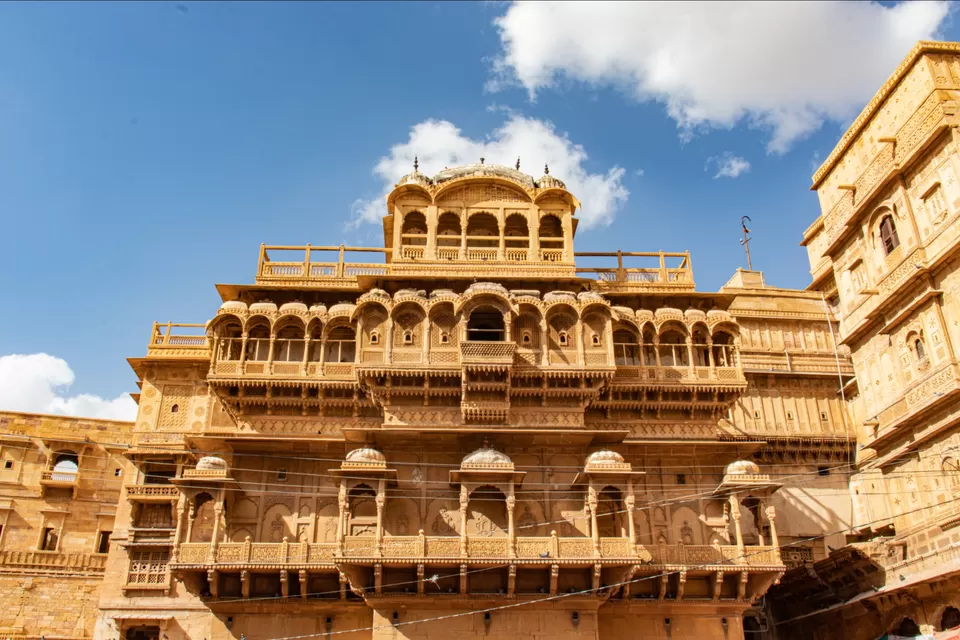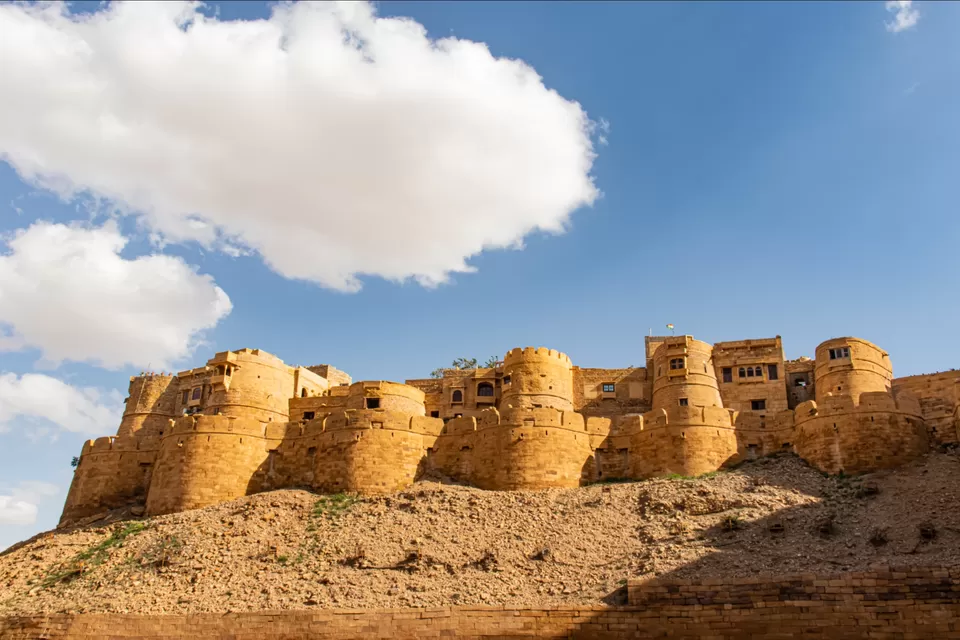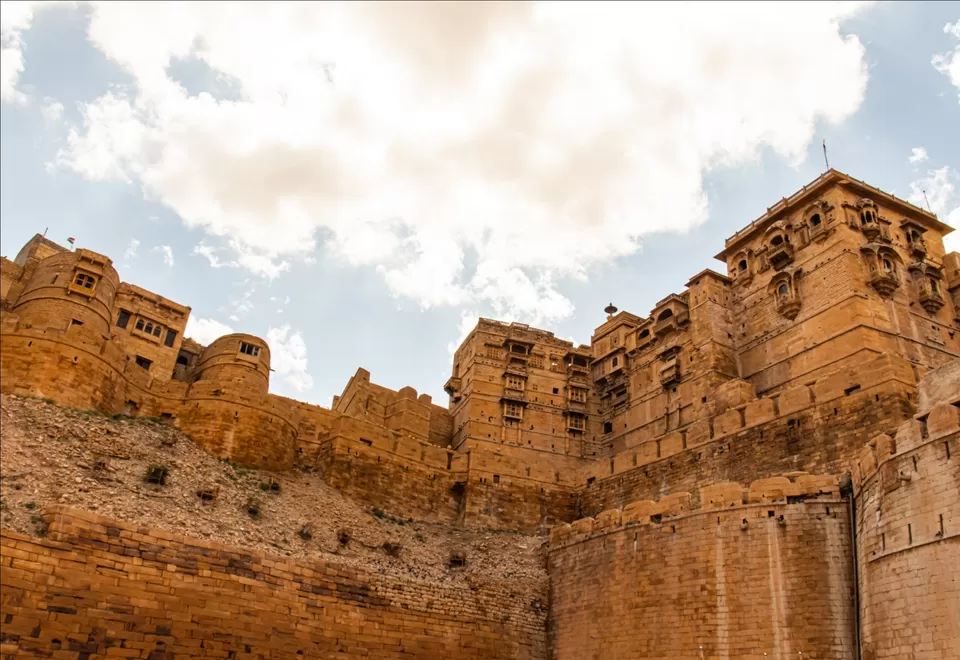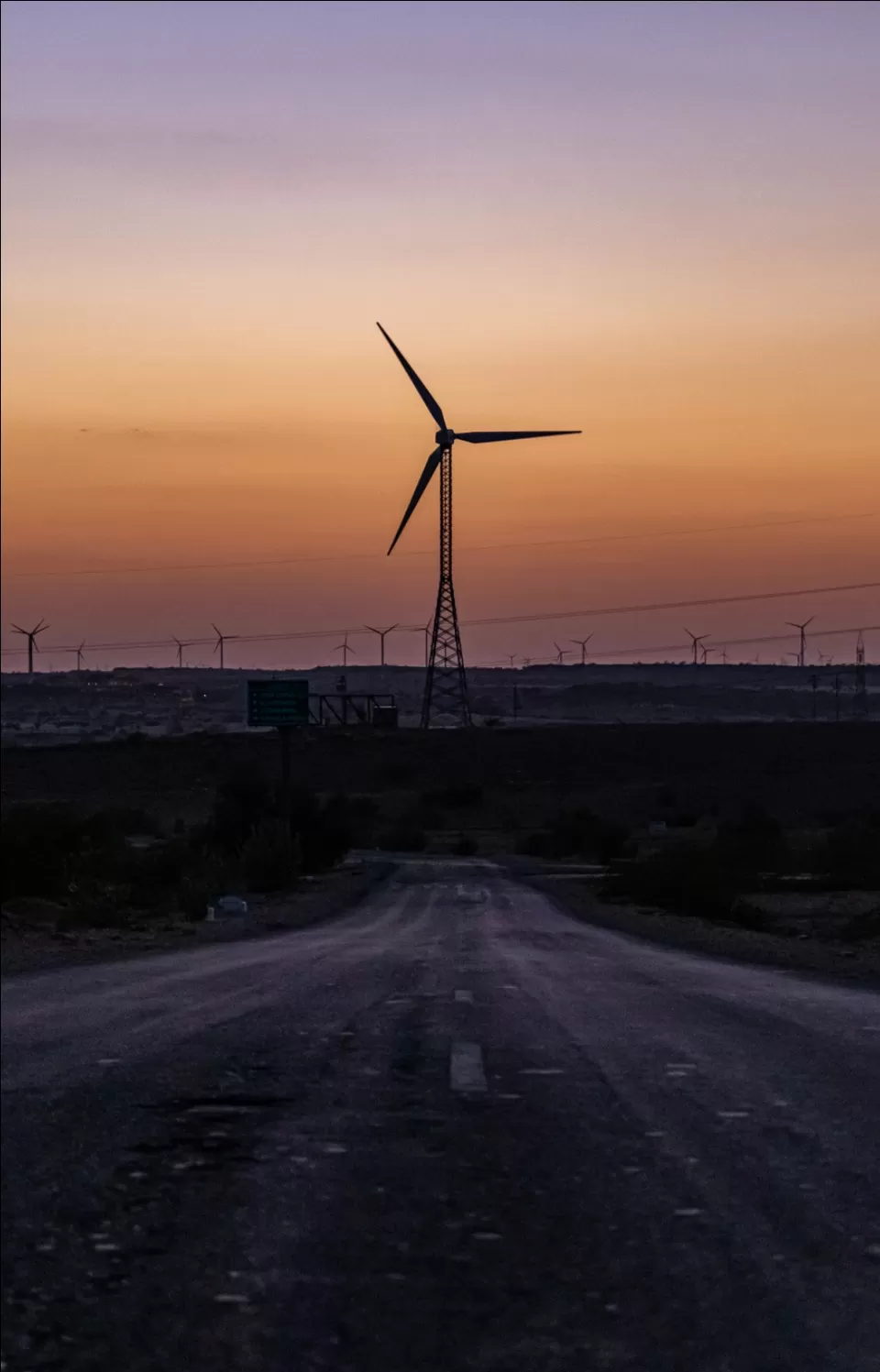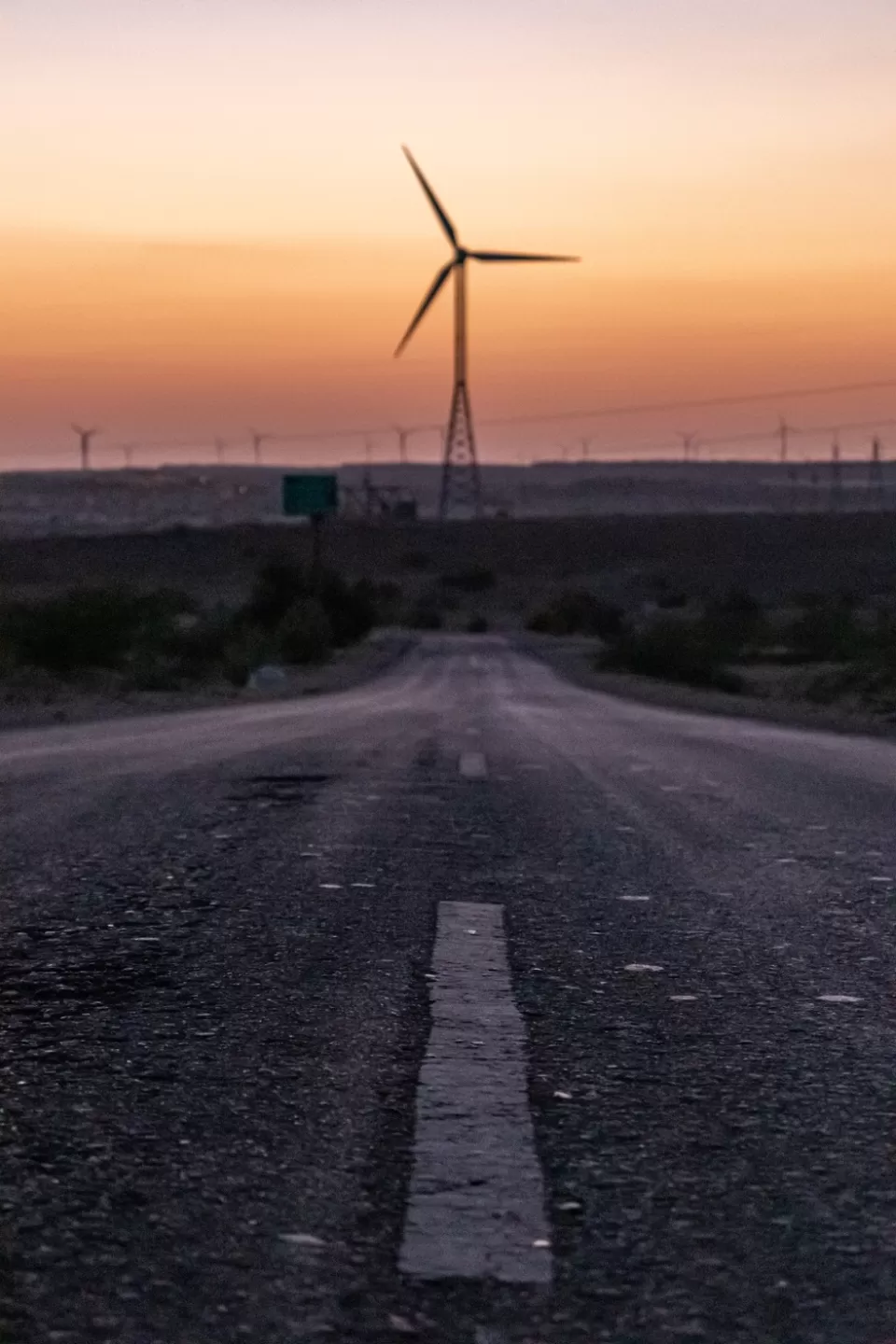 Drive to Tanot Mana Temple, Longewala Battlefield, and Sam Sand Dunes
We started early to reach #TanotMataTemple, which is approximately 120 km from Jaisalmer city. In 1971 Indo-Pak war, around 3,000 bombs dropped near the temple but none exploded. Some of non-exploded bombs are still kept in the temple. We wanted to visit #border but we got to know that due to Coronavirus permissions to visit border have been cancelled. The route to Tanot is really beautiful. It goes through Thar #Desert and sand dunes. We were lucky that we saw rain in the desert. You can spot deers as well crossing the road.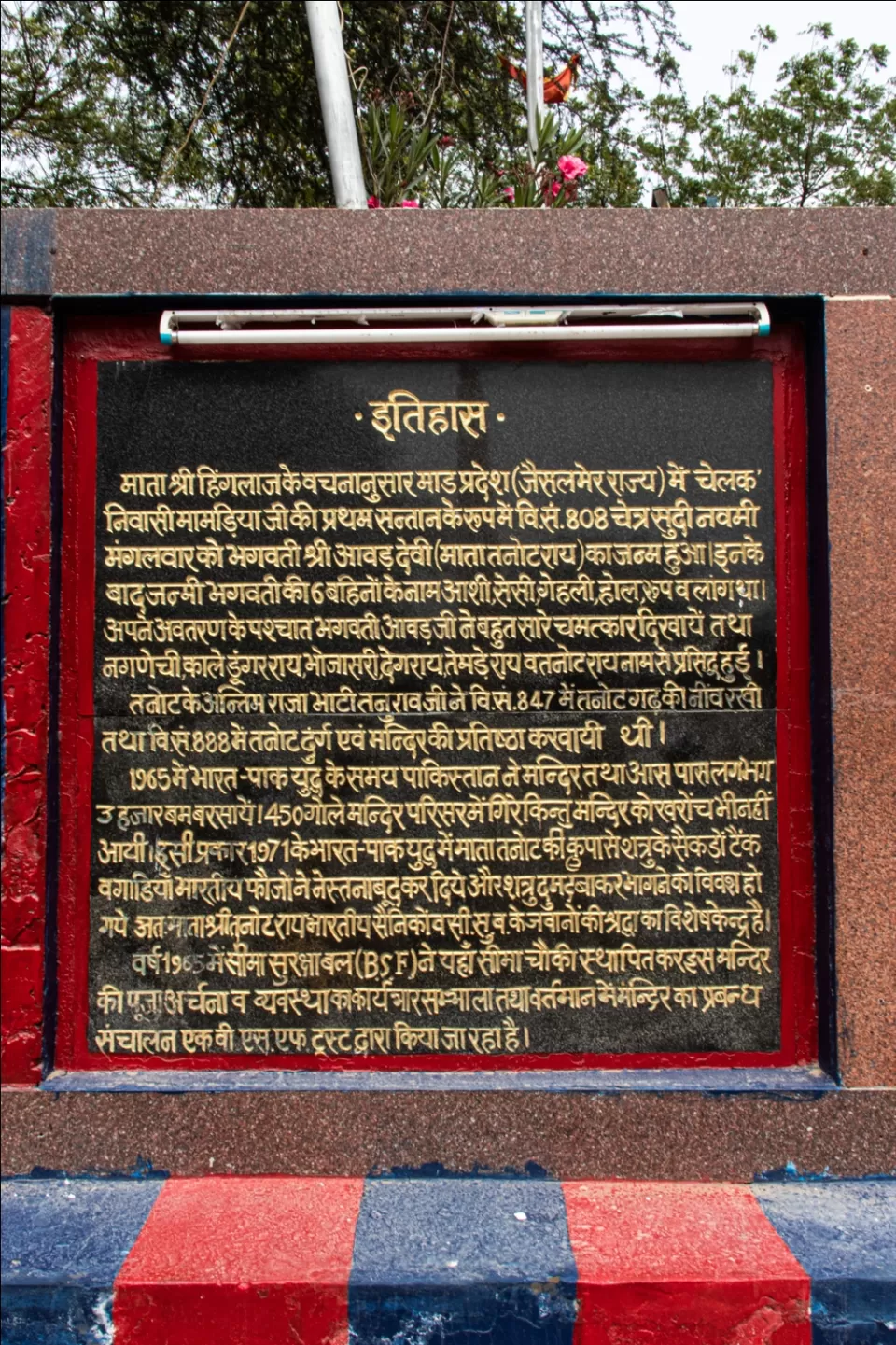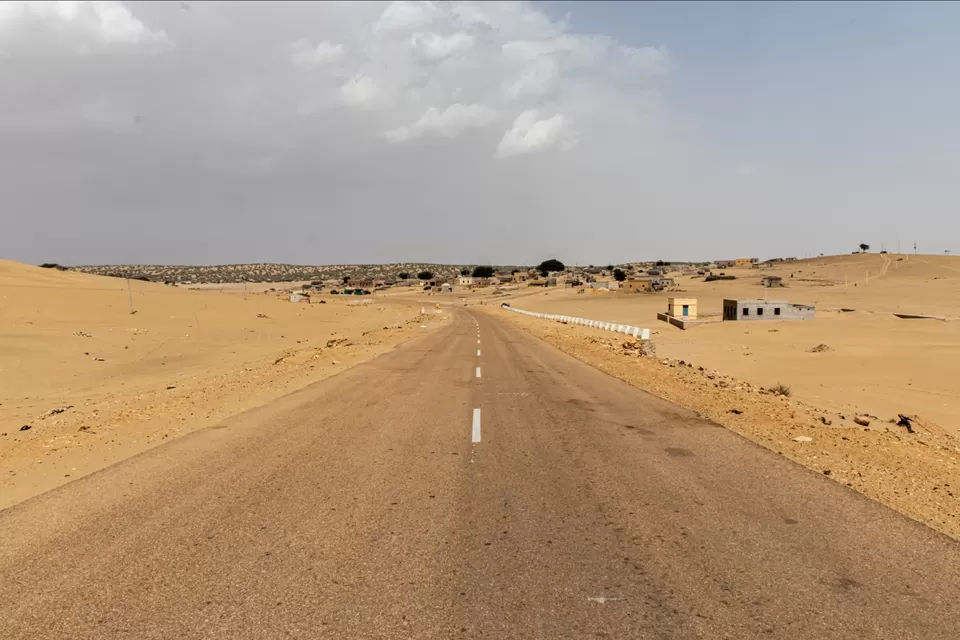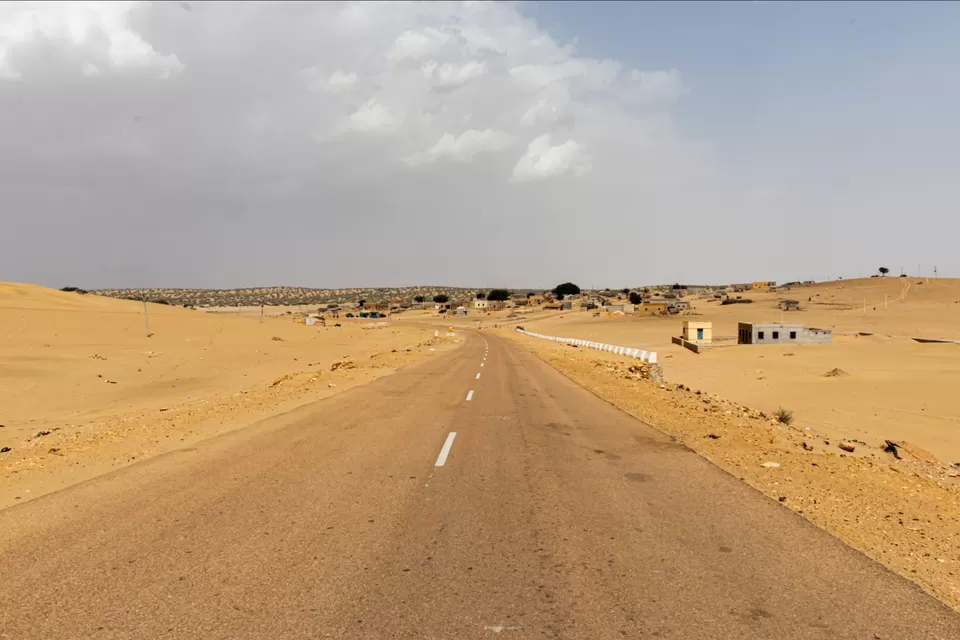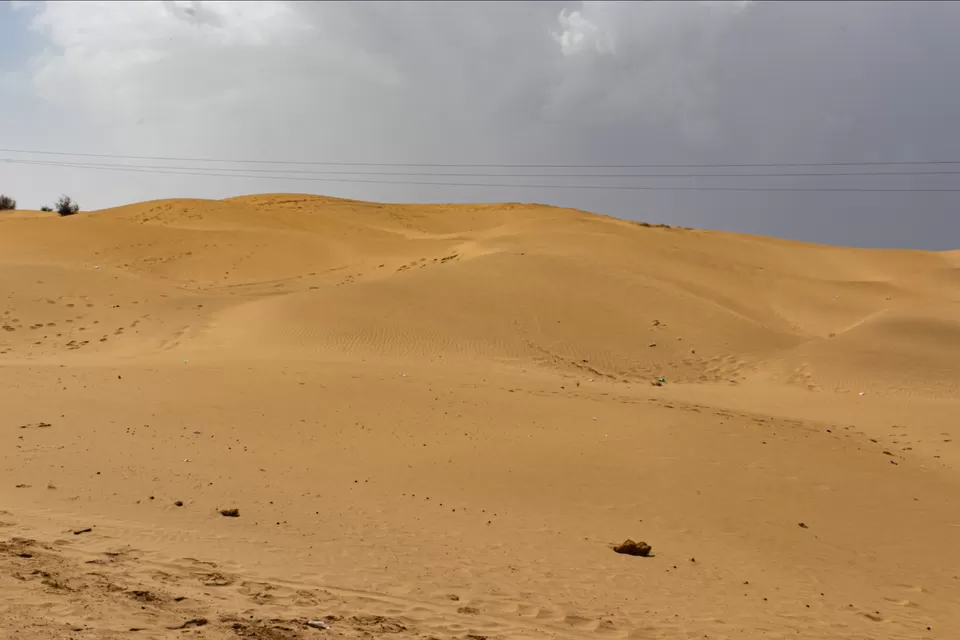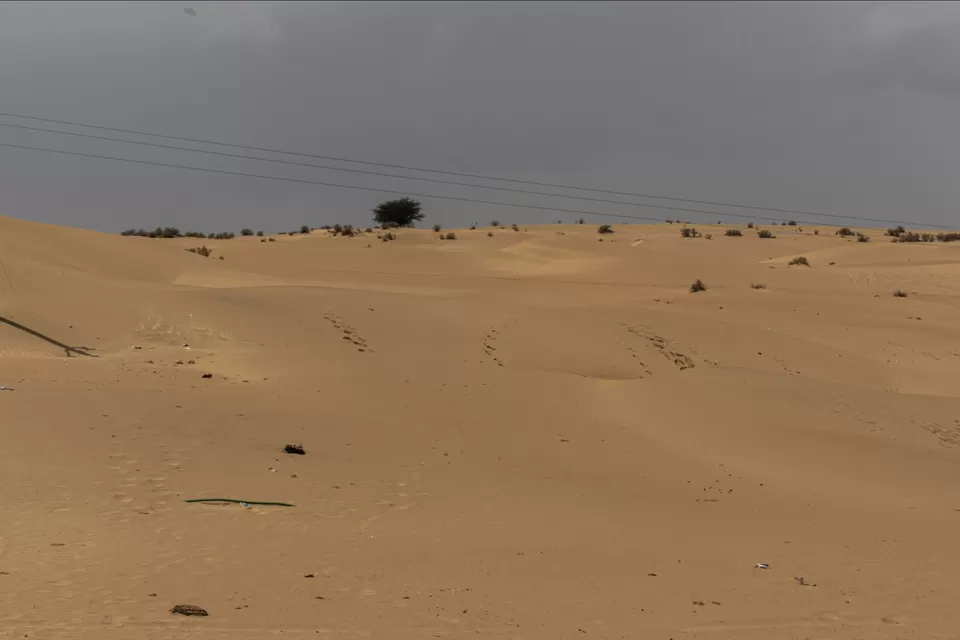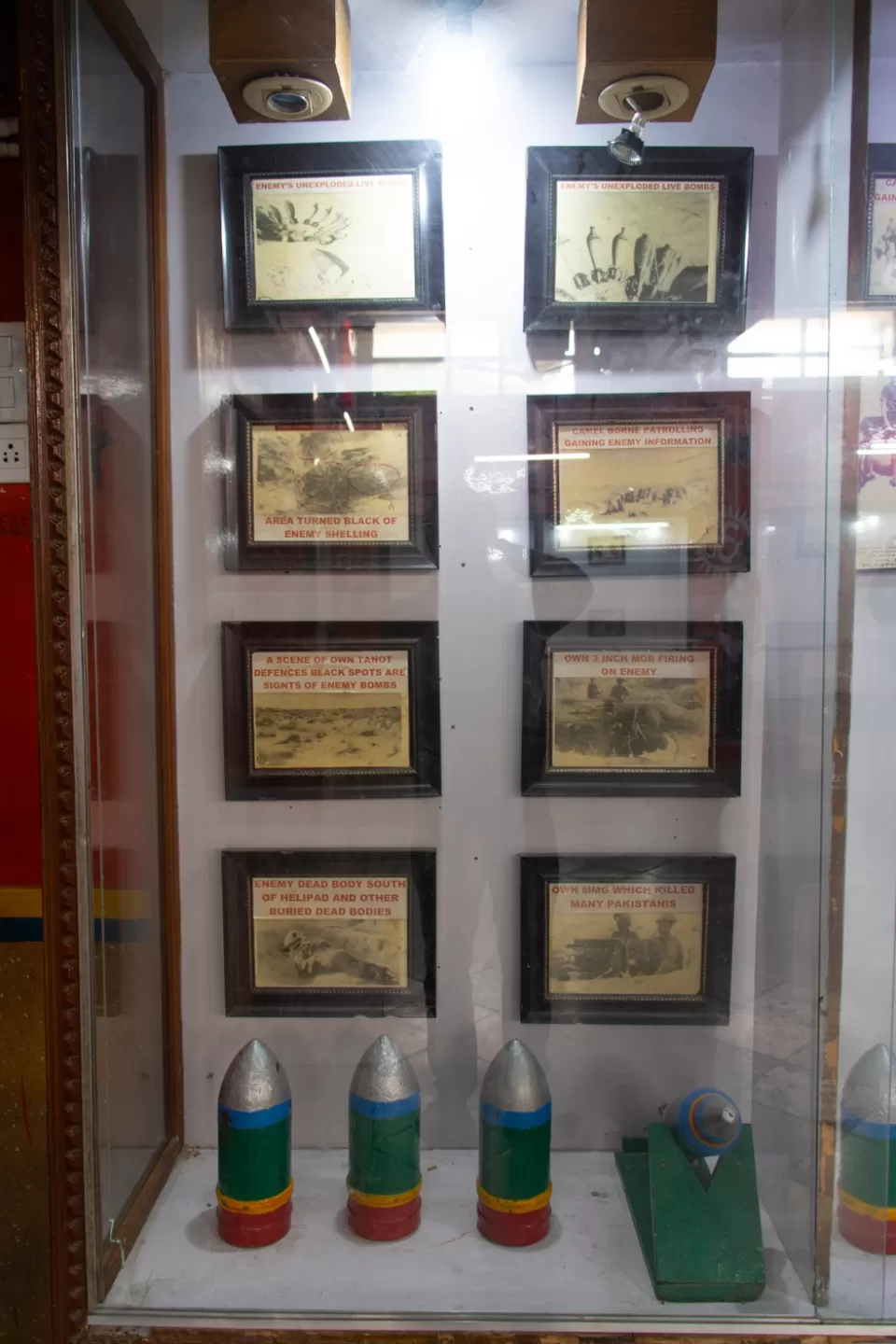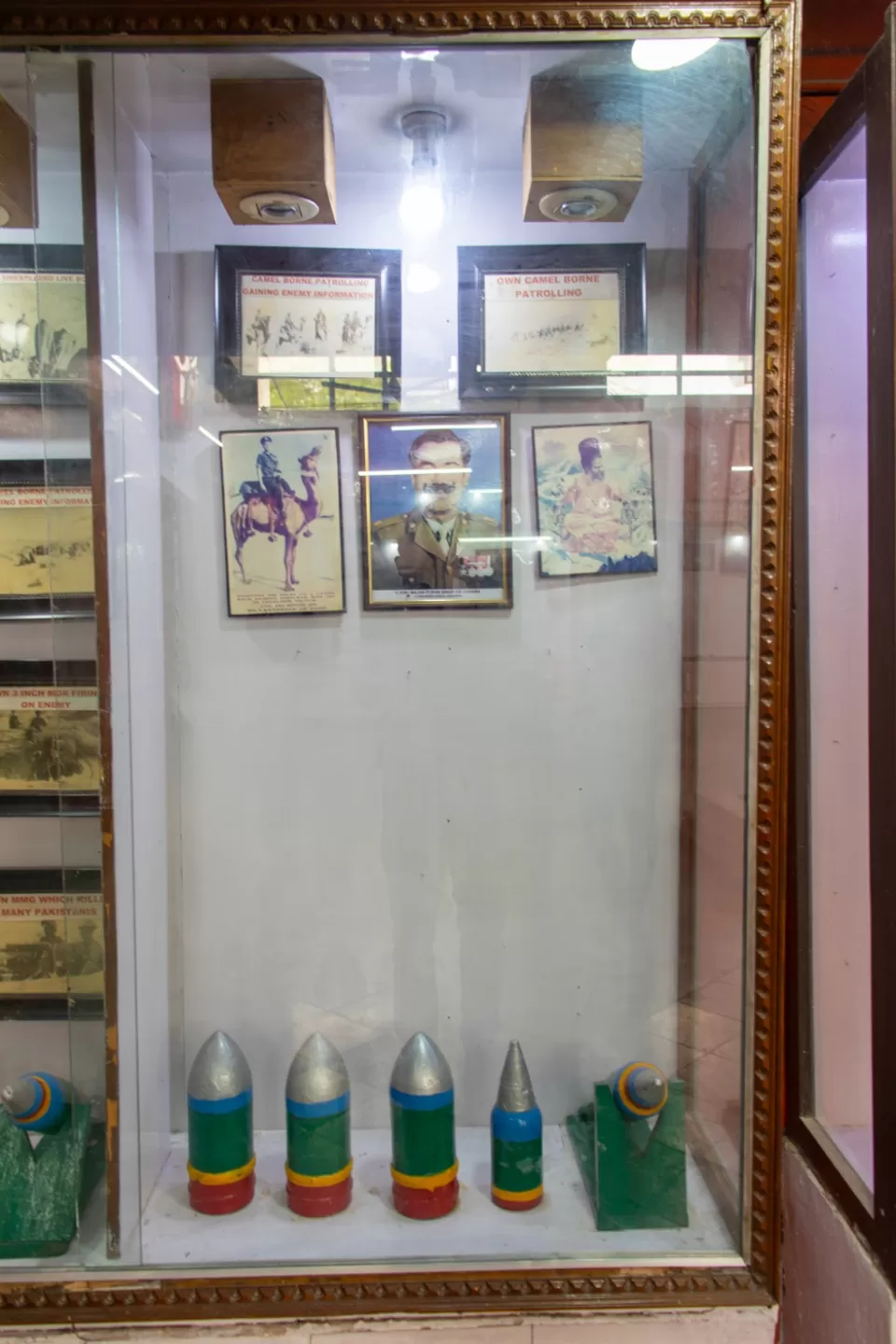 Then we started driving towards Longewala where historical battle was fought in 1971 Indo-Pak war, which you can watch in Hindi movie - Border. The road from Tanot to Longewala has been recently constructed so it is in a really good condition. It is an up-down road all through desert - very beautiful. There we clicked some photographs, bought some snacks and left. There a 15 minutes movie is played in which you can watch exactly what happened there during the war. I would suggest you to watch the movie before roaming around the place because after that you will get to know the significance of everything and each thing will seem different.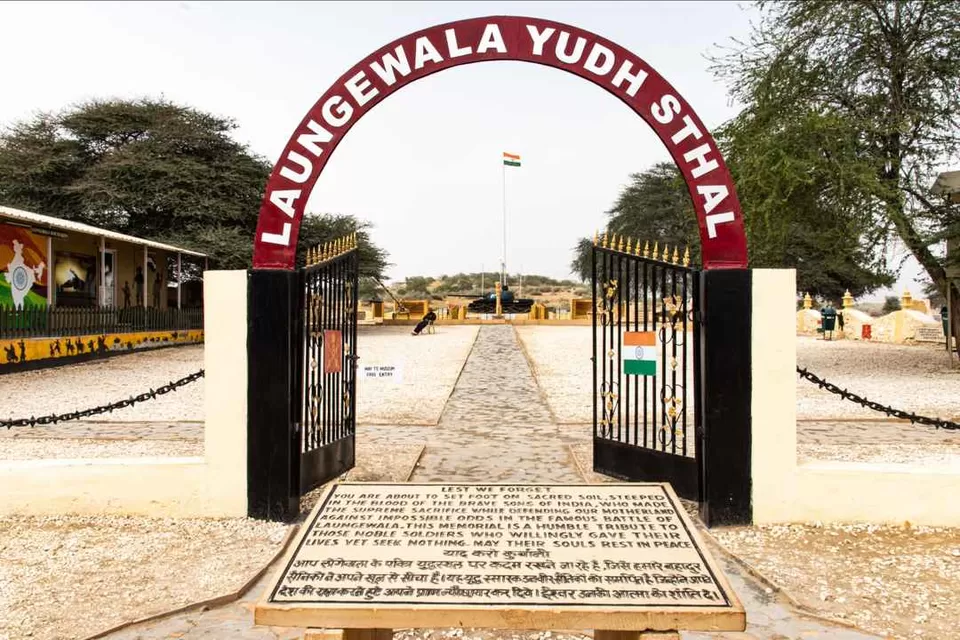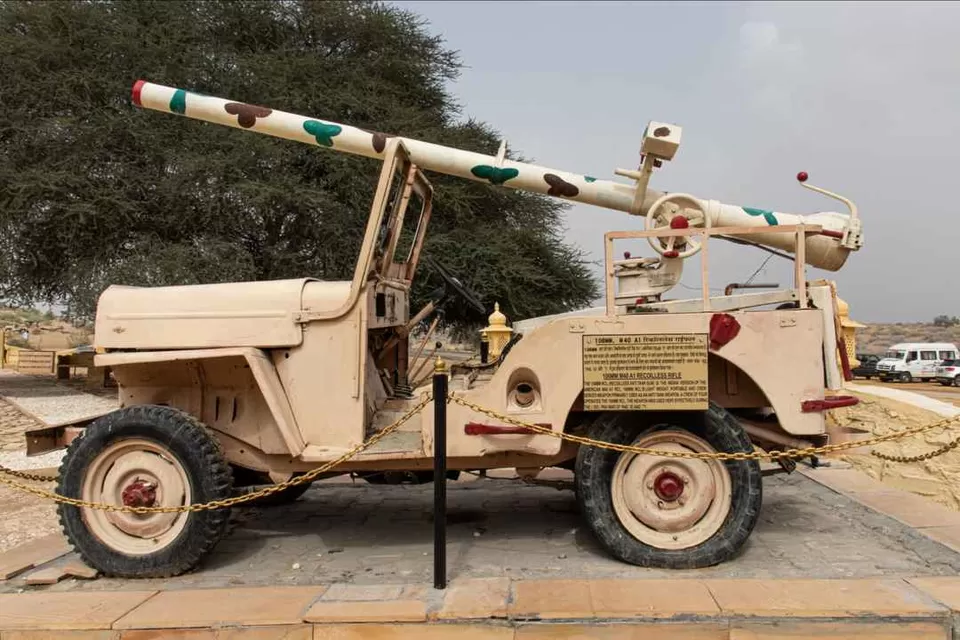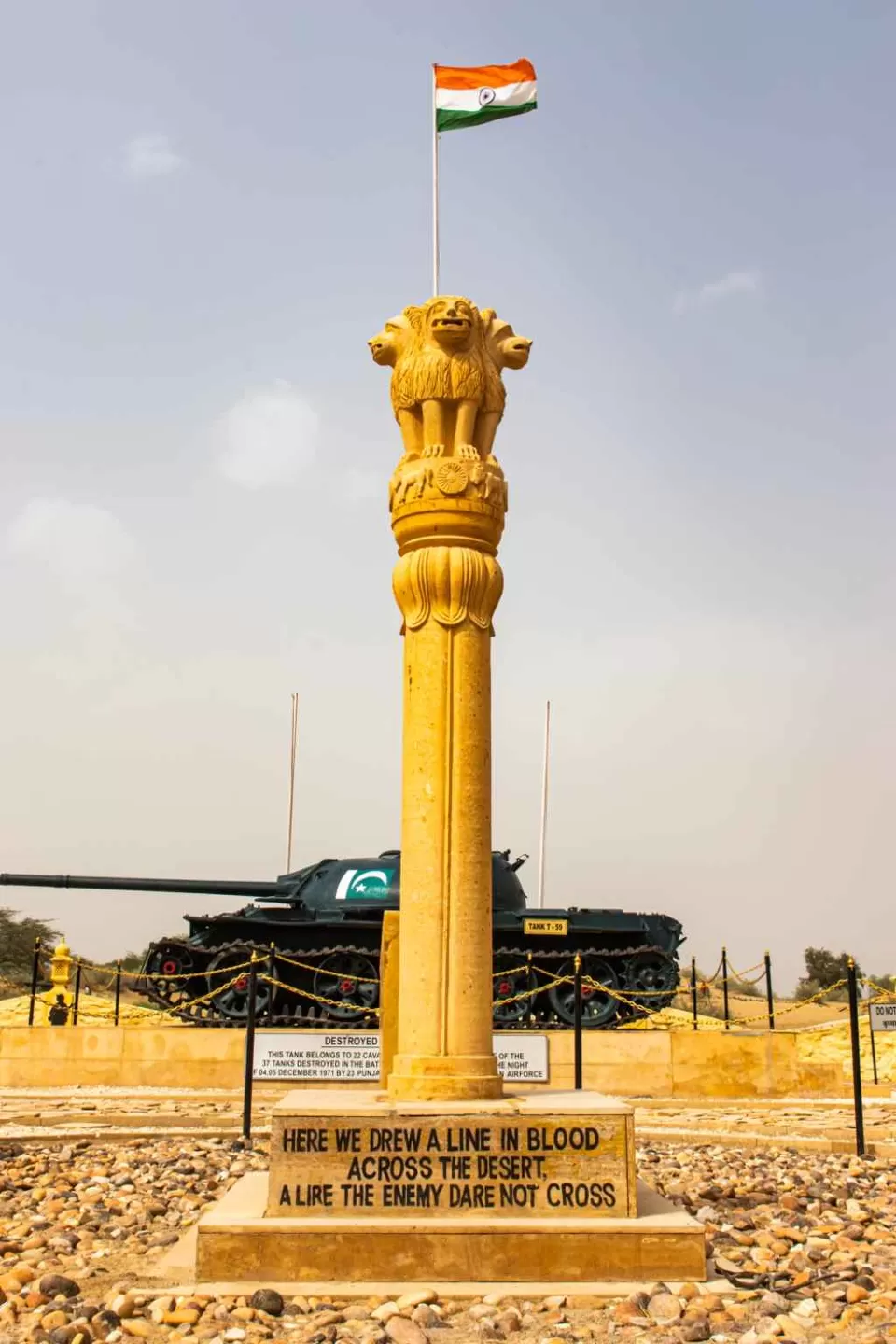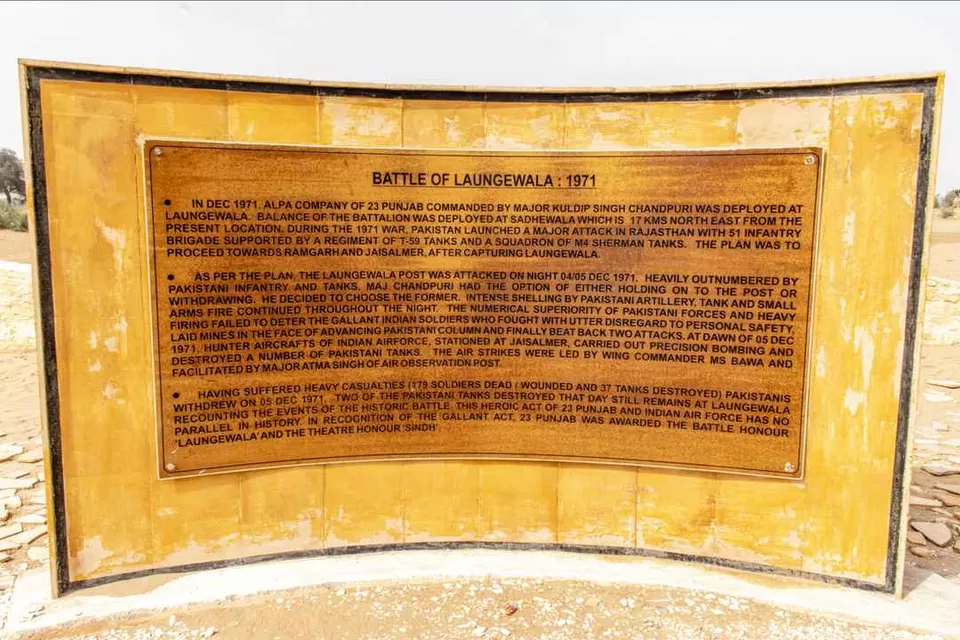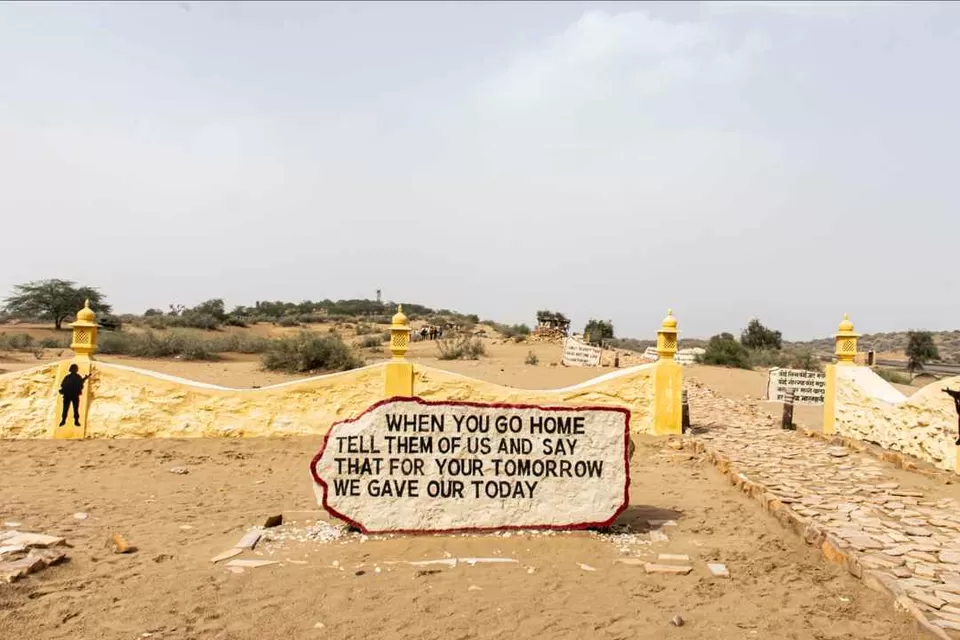 After #Longewala, we started for #SamSandDunes. By this time, my wife was already tired, but still we decided to visit Sand Dunes. Normal route to Sam from Longewala is through Ramgarh, but our adventure bug was jumping so took a short cut (there is a right turn before Ramgarh) which turned out to be the most interesting route of the day. It was an all desert road with no one at all on entire route. After an hour's drive, this road merged with a newly constructed road under BharatMala Project, which was fantastic. My wife was sleeping and she did not get disturbed at all as there was no jerk or sound at all inside the car. We reached Sam almost 30 minutes before sunset. It was cold and strong wind flow was there. We spent some time on cold soft sand and waited until sunset. But it was disappointing because there was a lot of dust in the air due to strong wind flow and sunset was not clear. After sunset, we drove back to Jaisalmer, but by that time, my wife caught fever due to cold.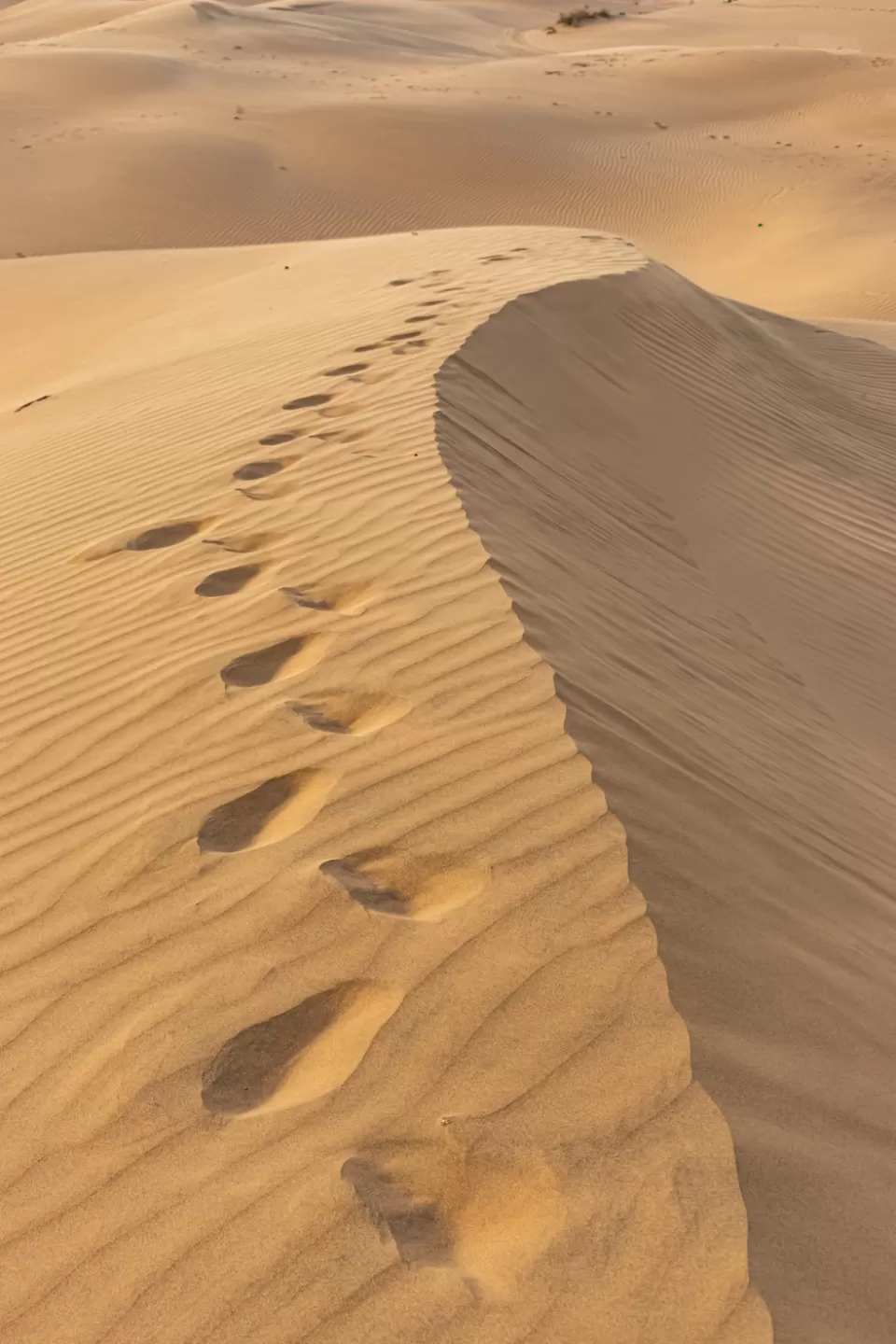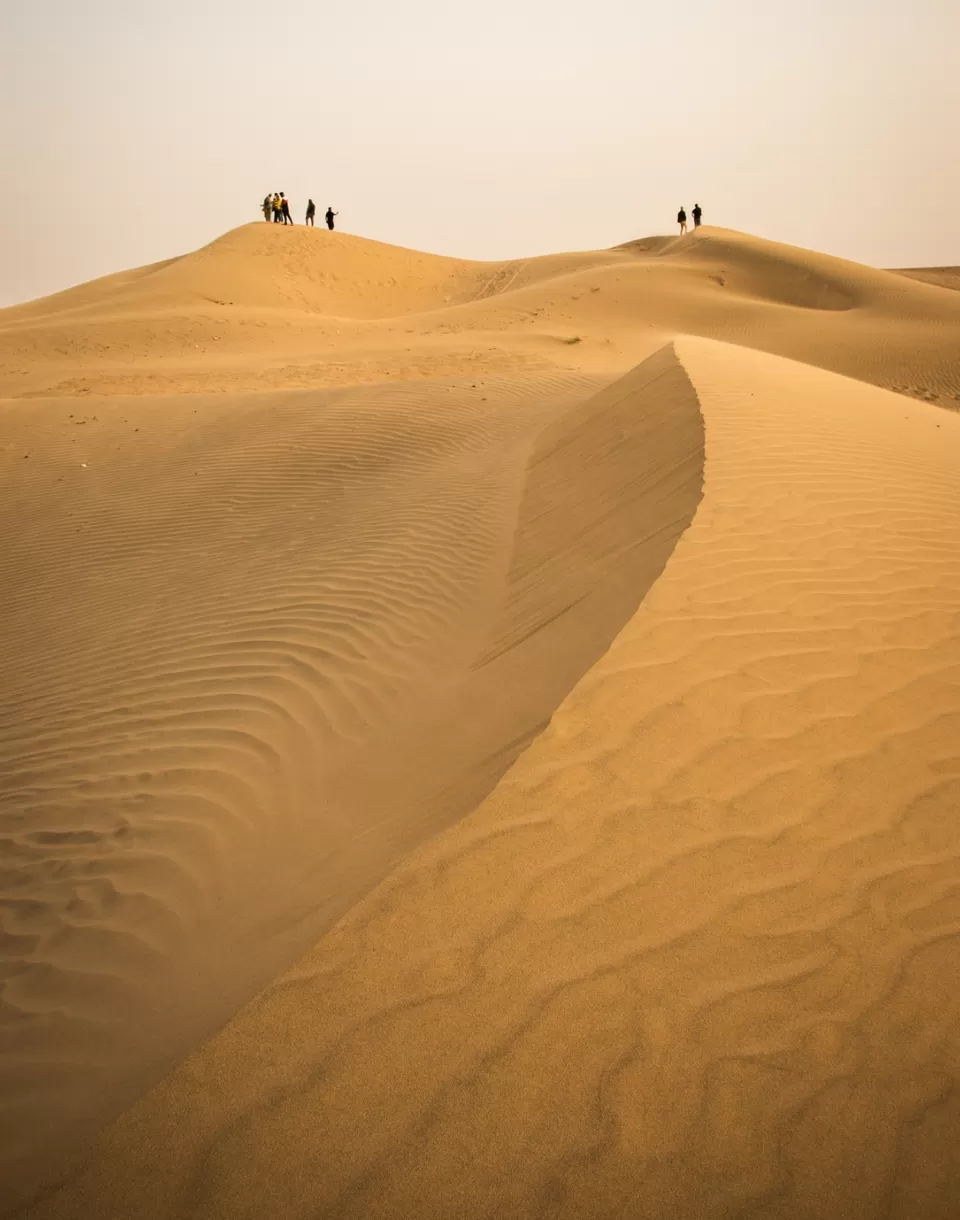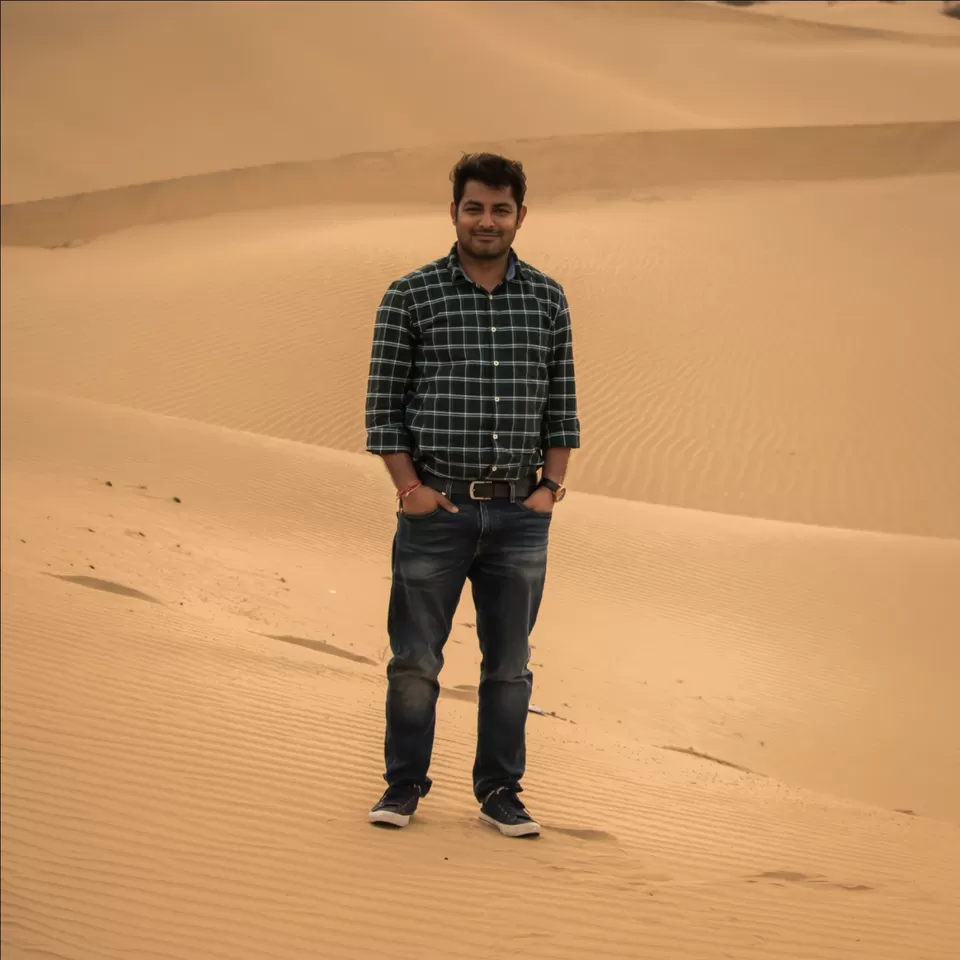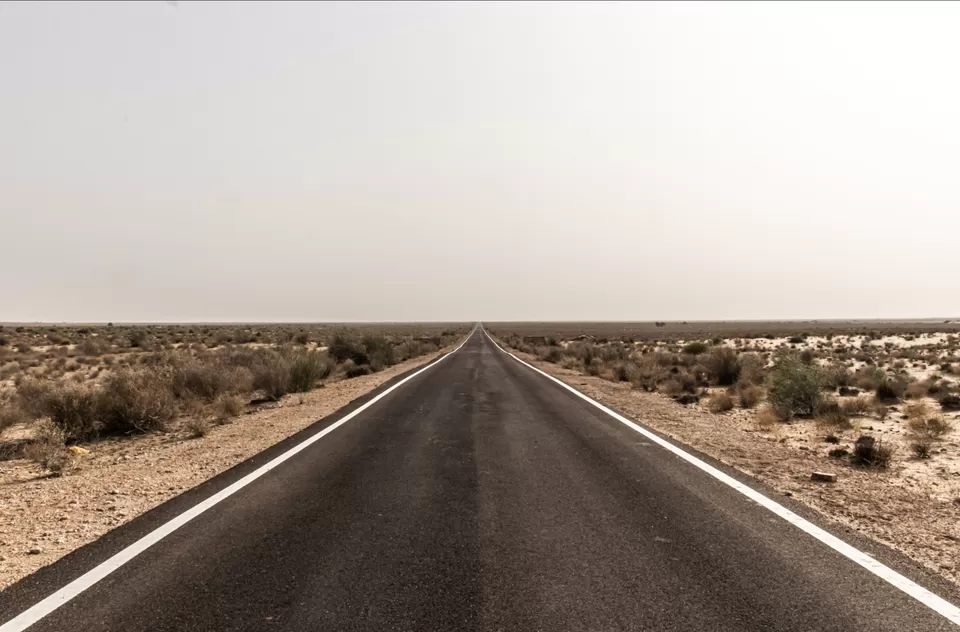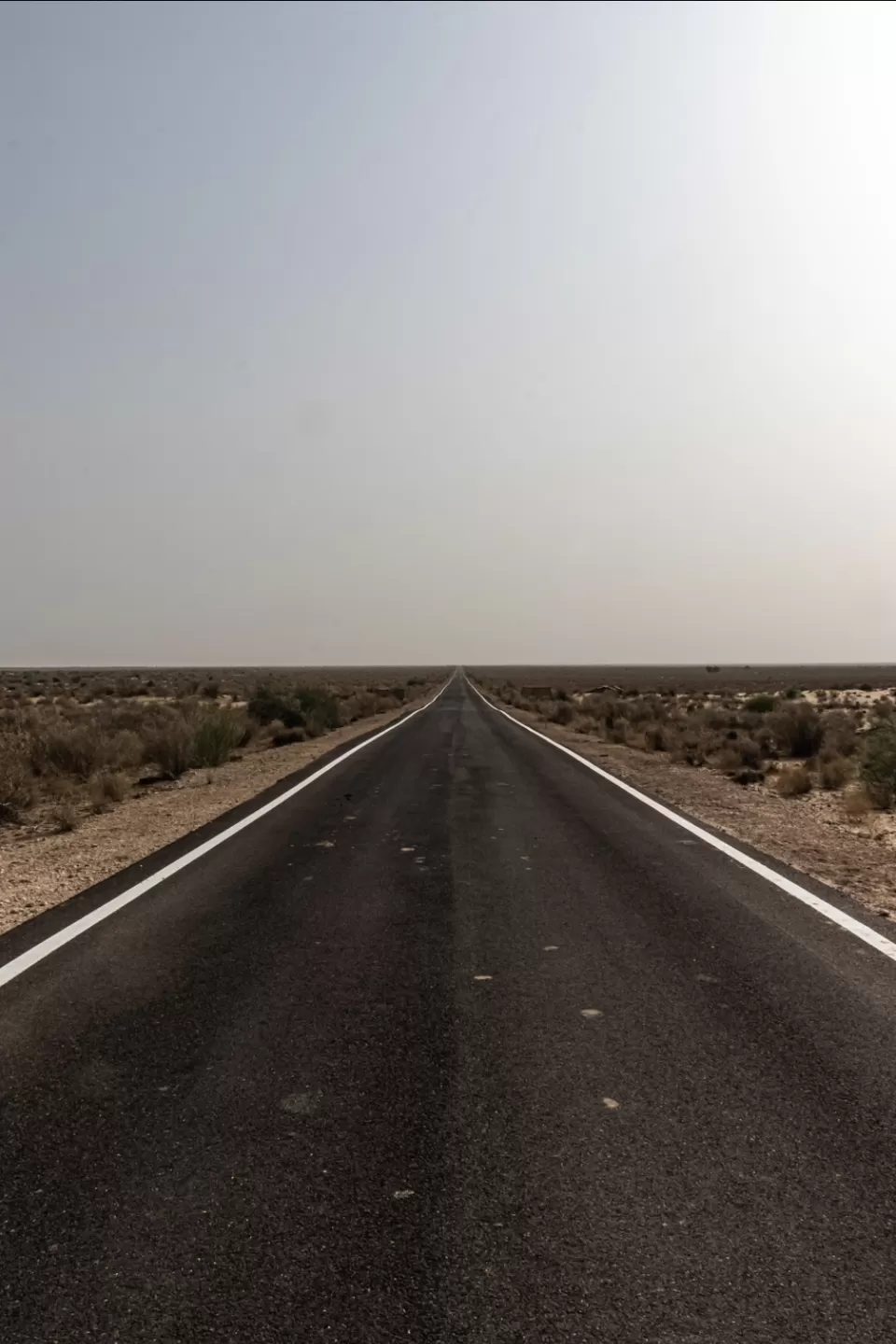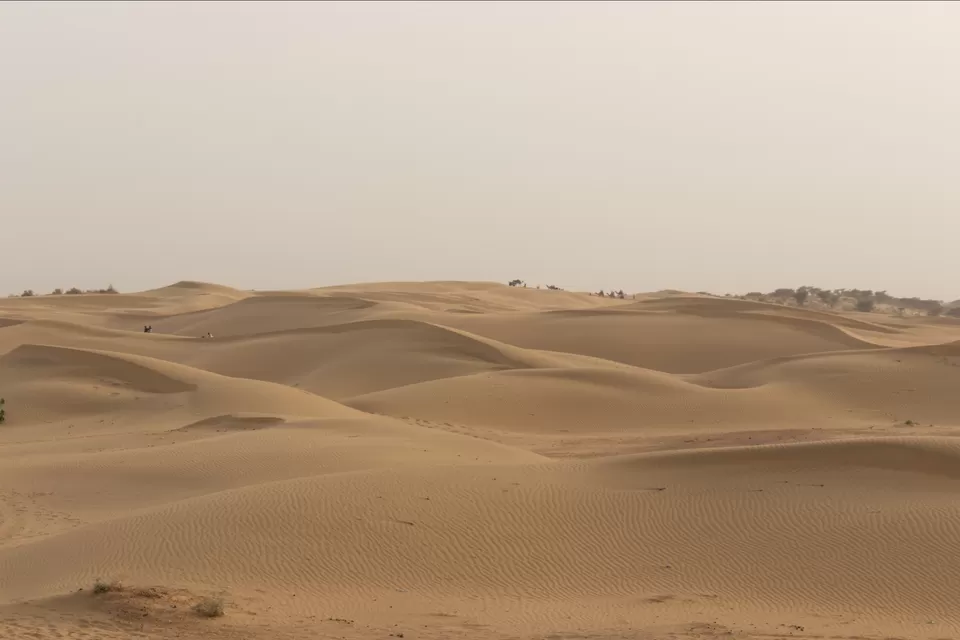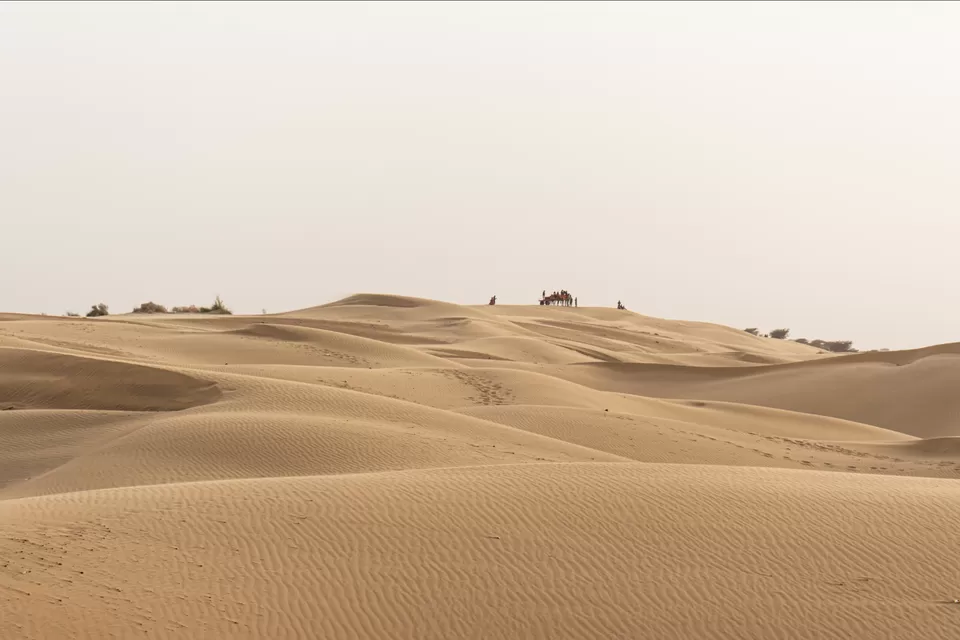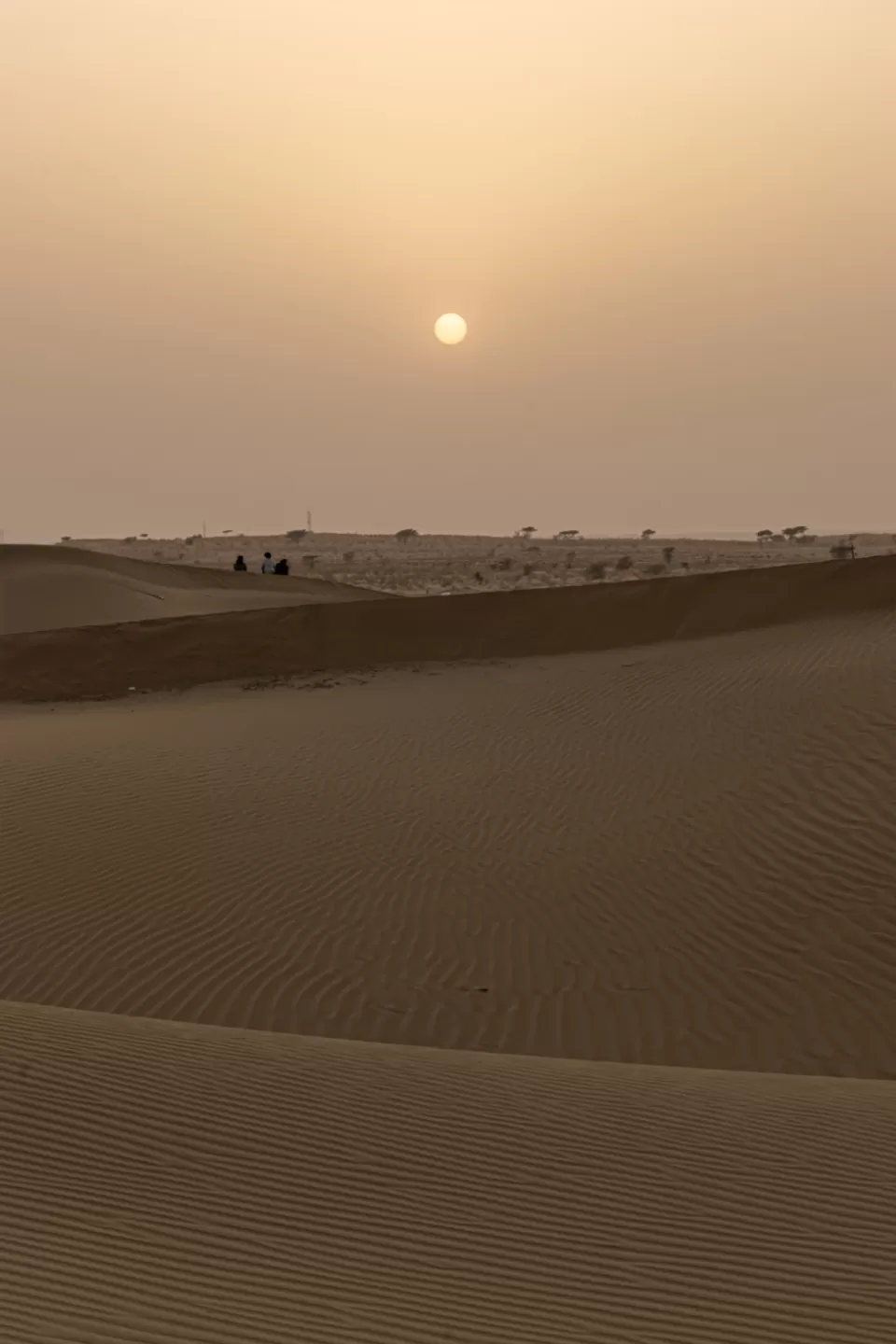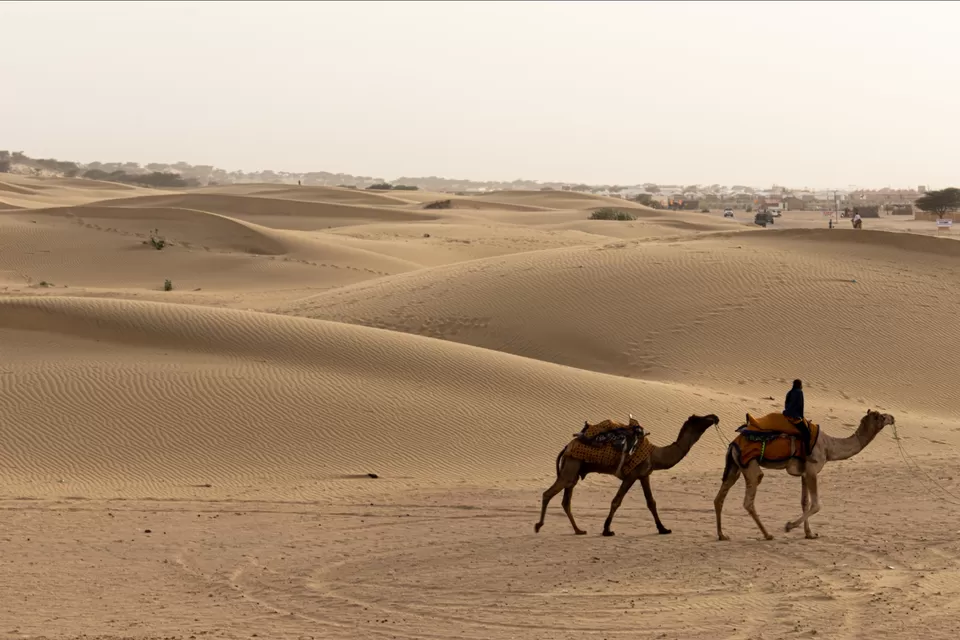 Sunset at Khuri Sand Dunes
Next day she had fever and we were cautious of going out, but by noon, she started feeling much better. So, we decided to visit #Khuri Sand Dunes. Sam Sand Dunes are famous but let me tell you, Khuri Sand Dunes are much better. Dunes are huge, clean, and there is much less crowd compared to Sam. We did #camel cart safari there and watched a beautiful sunset. We started for Jaisalmer just after sunset as there was so cold there.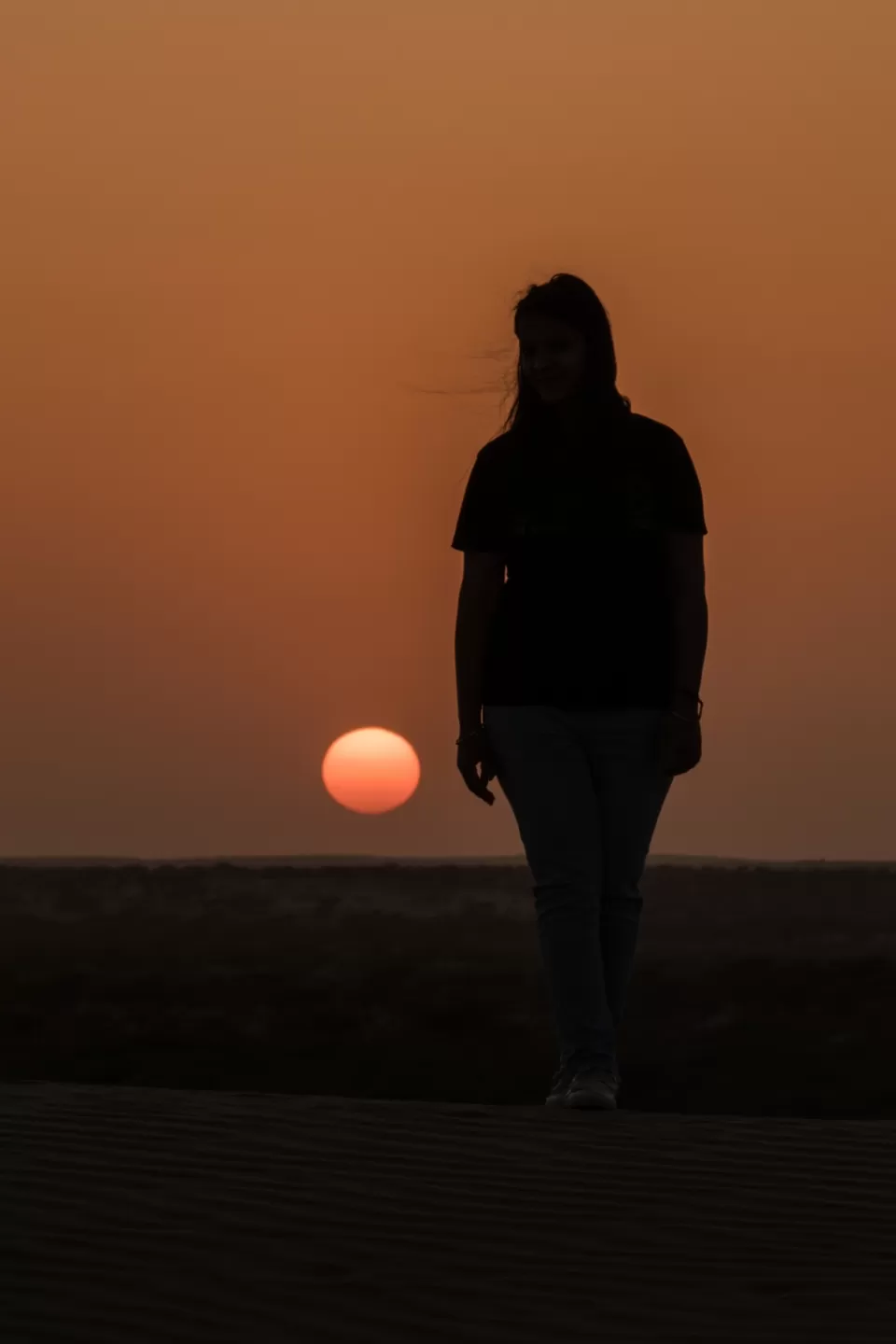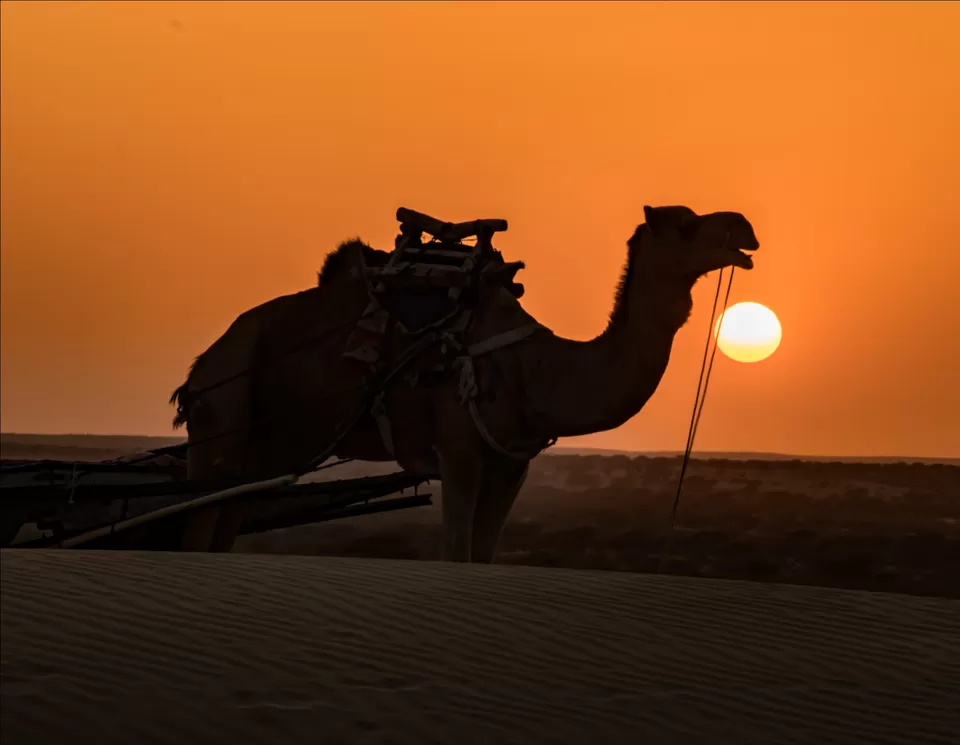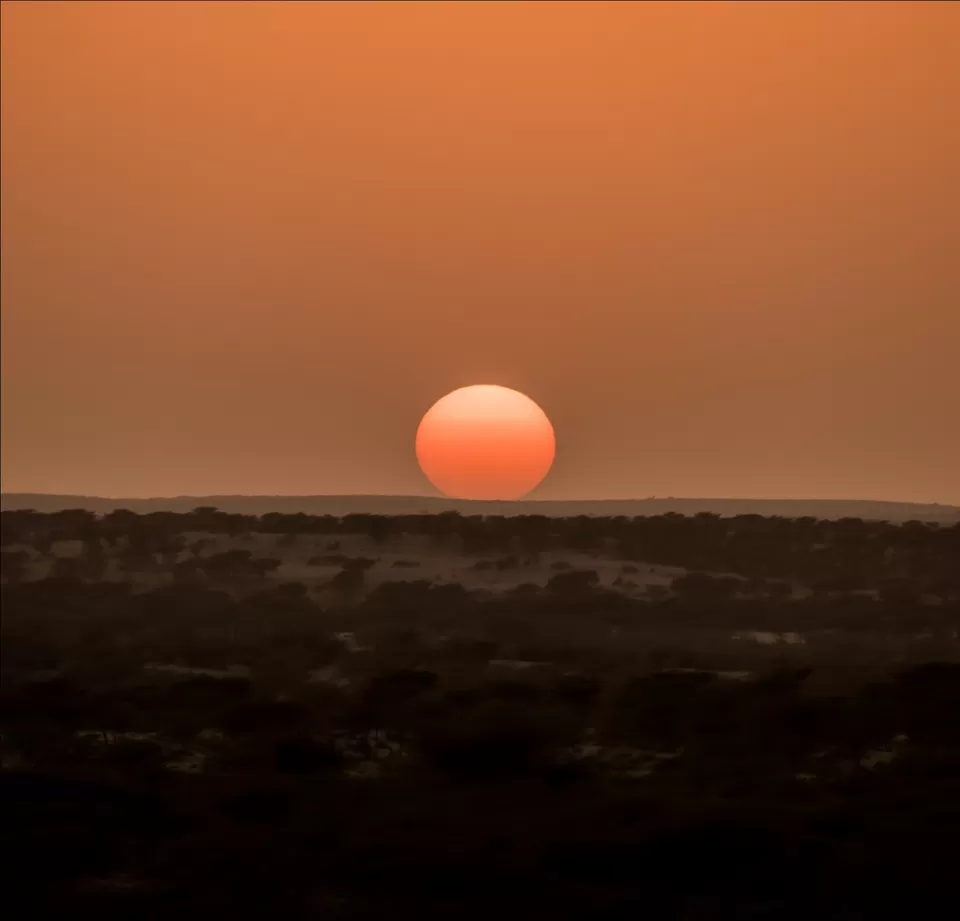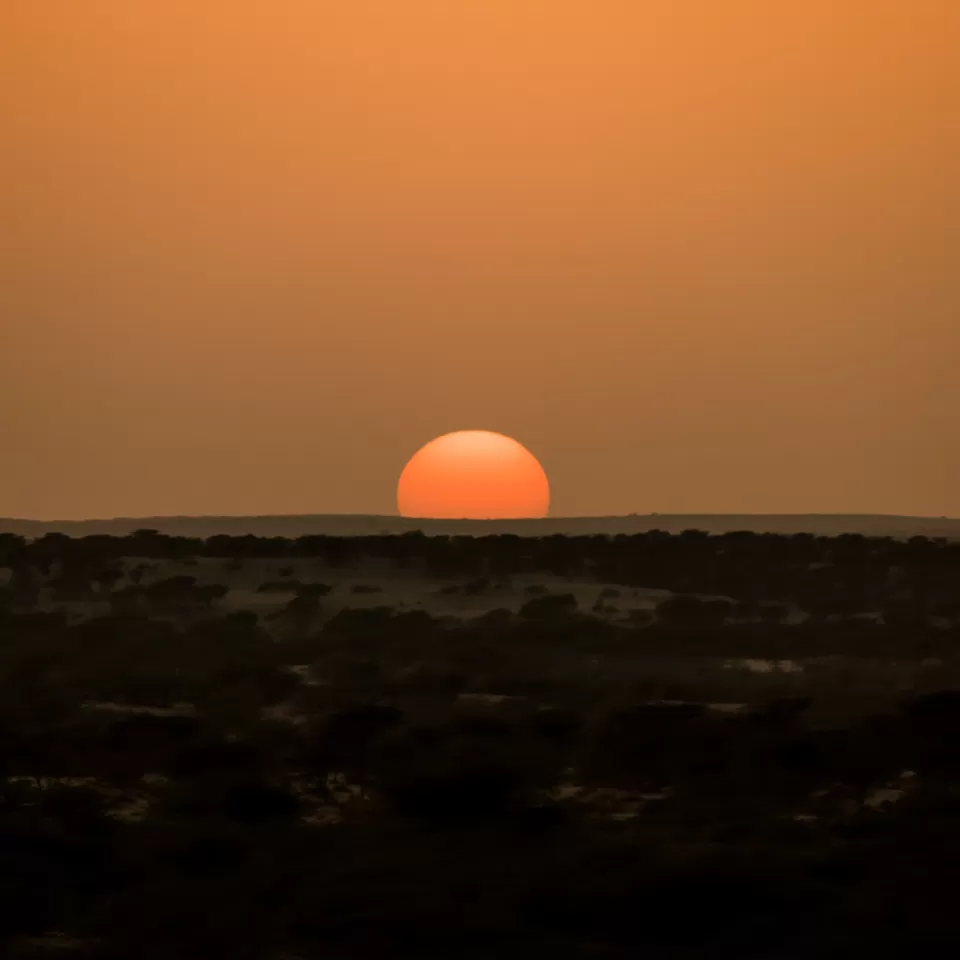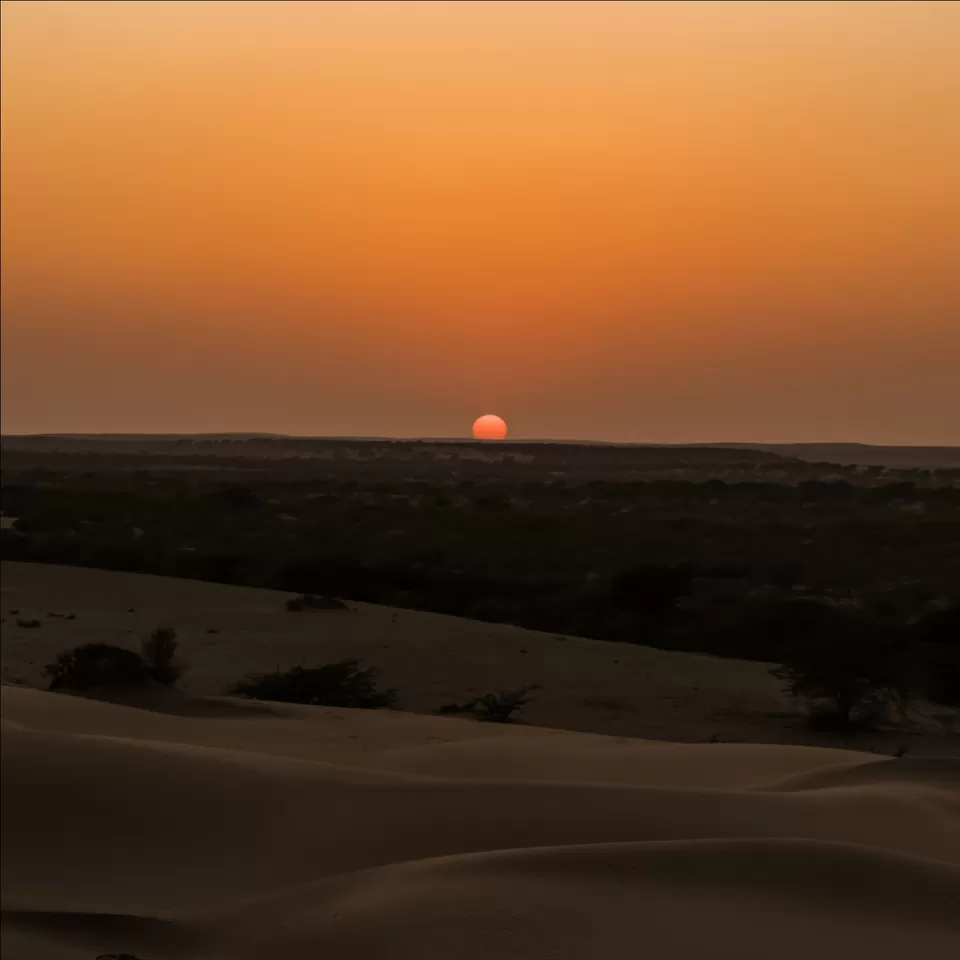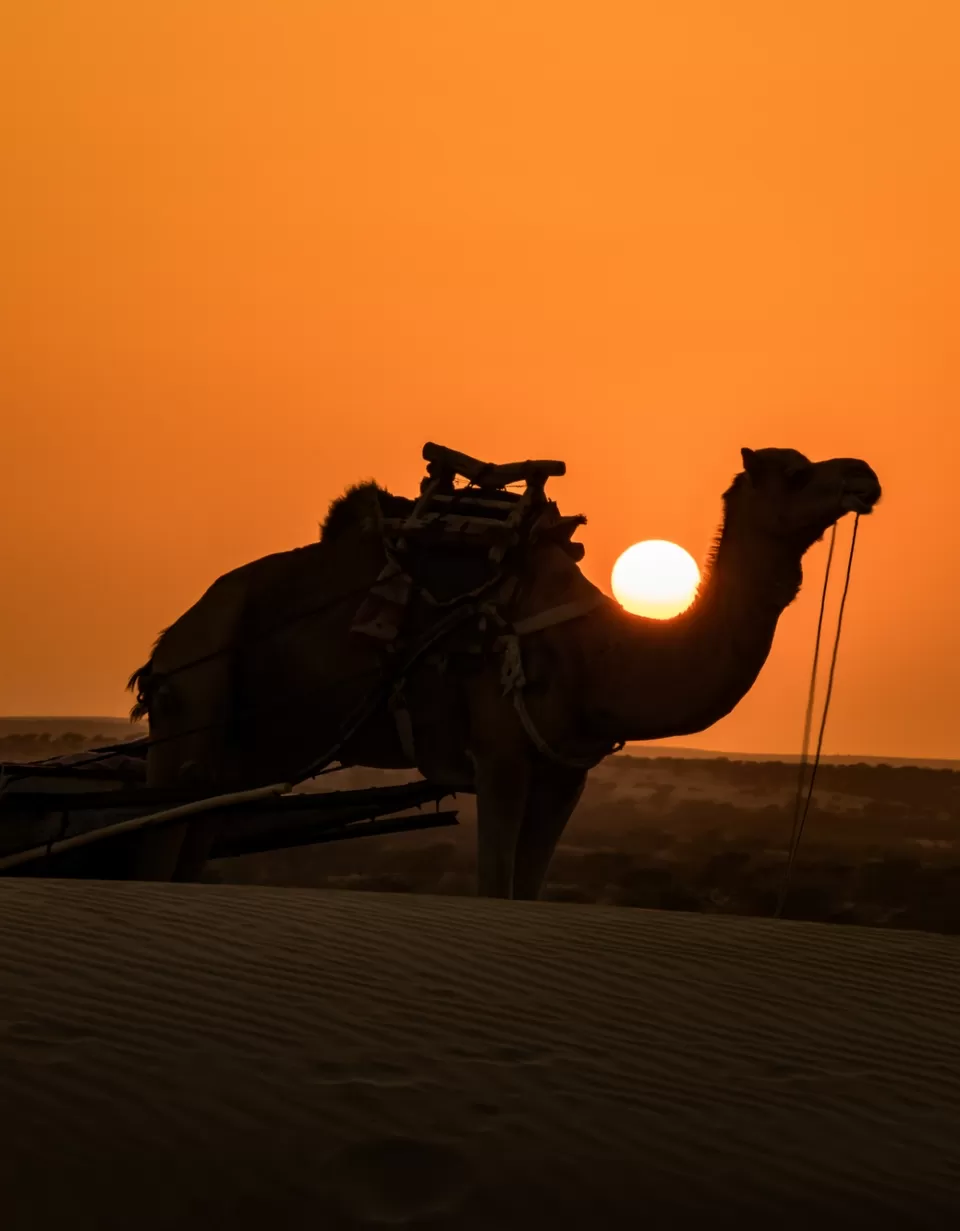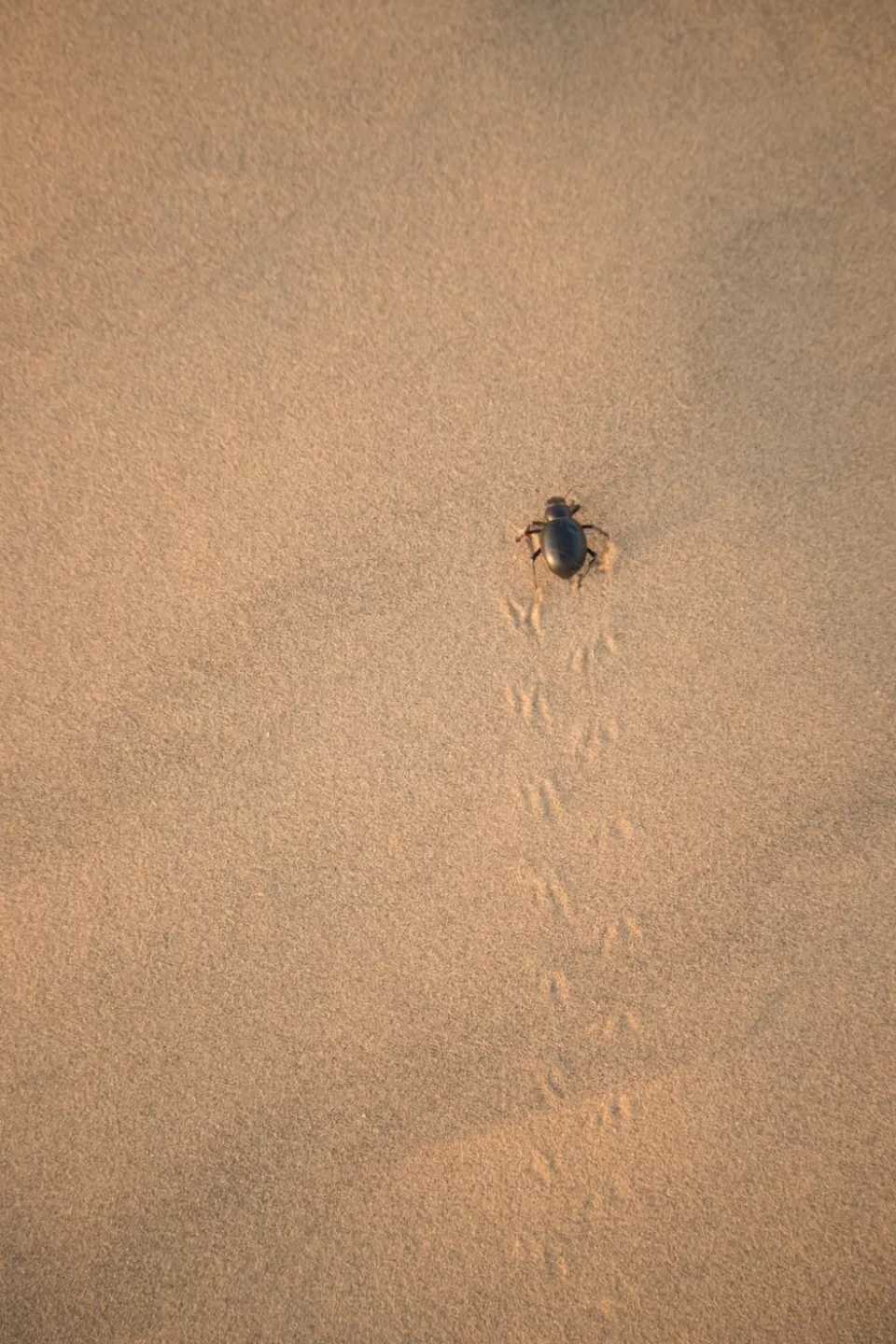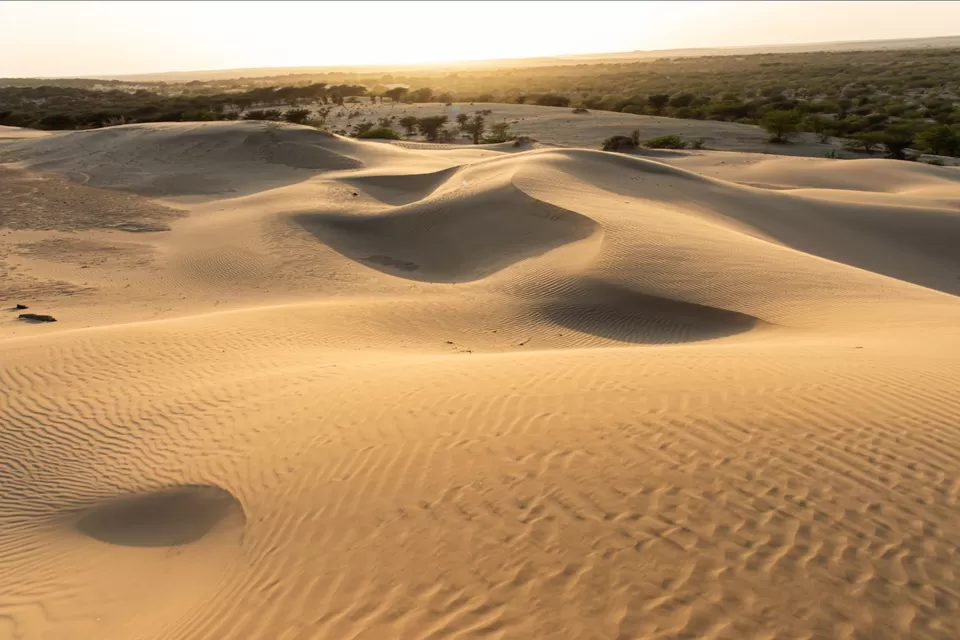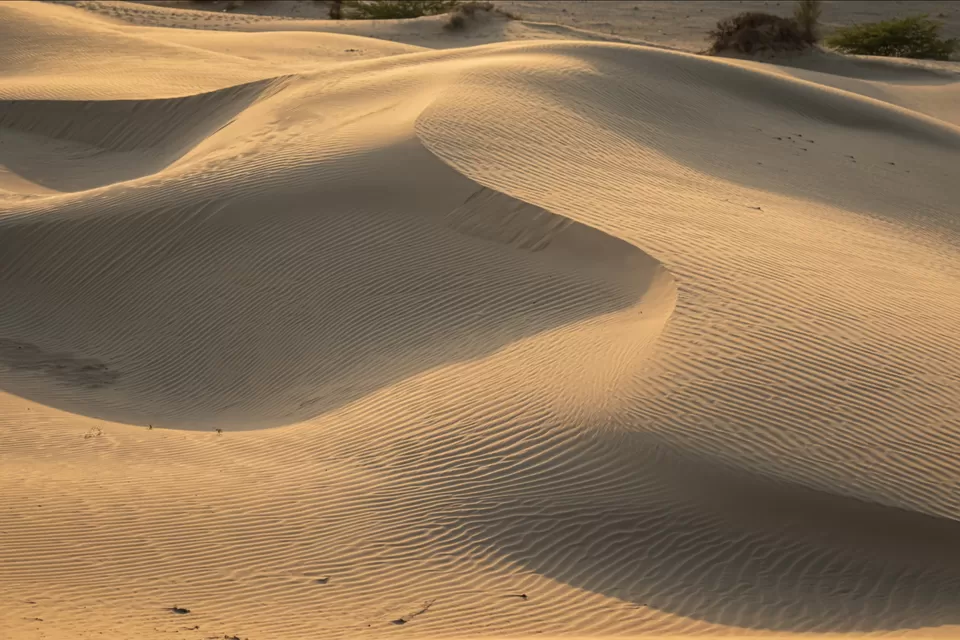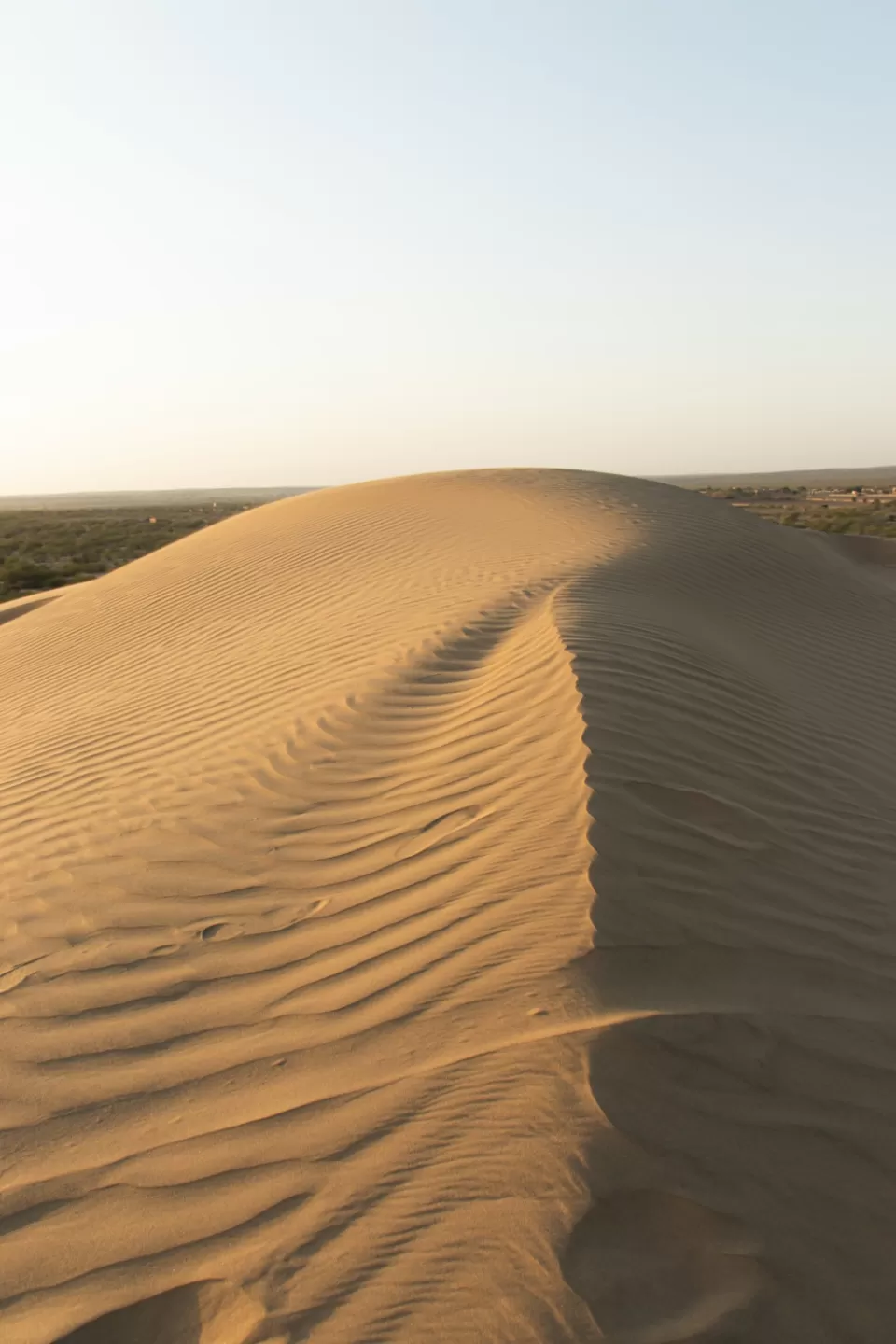 After we reached Jaisalmer, we had dinner at Hotel Nachna Haveli. Let me tell you, we regret that we did not stay there. This haveli belong to royal family of Jaisalmer who still live there. It is a must stay place in Jaisalmer.
For next two days, we stayed inside hotel only as my wife was not well. We were scared but on day 6 she felt better and we decided to drive back to Delhi.
Drive back to Delhi from Jaisalmer
On the way back, we took different route Jaisalmer-Phalodi-Nagaur-Sikar-Shahpura-Neemrana-Delhi. Entire road was good, except from Reengus to Shahpura. On the route, Hotel Highway King is a must stop restaurant. After we reached home, my wife recovered in a day and memories of this trip helped us spend our lockdown time.
For more photographs and stories, please visit my Instagram page @travelographyindia