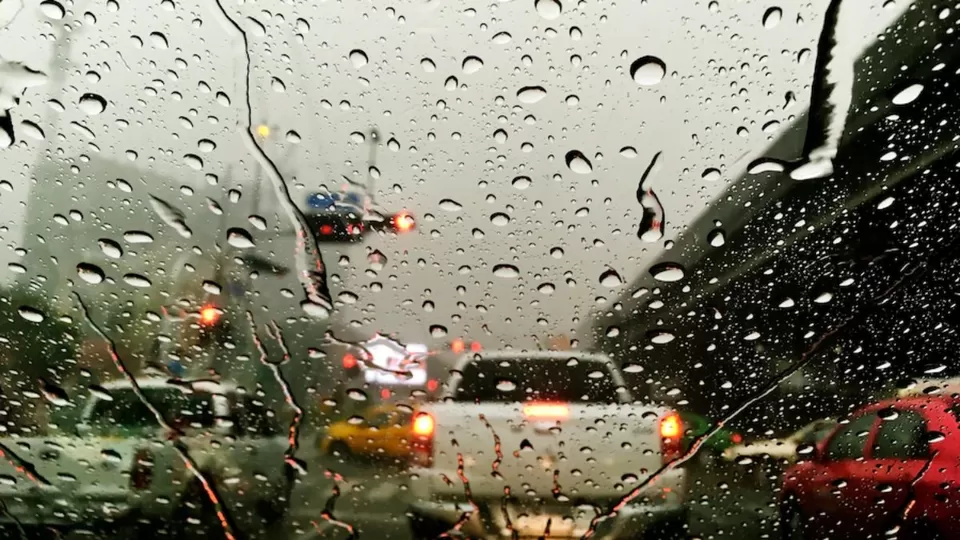 As the first drops of rain replace the heat of the summers, leaving behind an earthy, musky, fresh, surprisingly pleasant 'petrichor' - it won't be an exaggeration to say that our hearts crave for a road-trip - stopping at road-side stalls, sipping hot tea and munching freshly fried bhajjis or pakodas.
(The very thought of it is getting me pretty stoked!)
Although monsoon drives are fun and full of adventures, there are places that get heavily affected by the rains and even if you want to, you cannot think of a road trip from there.
Like Mumbai usually gets flooded during monsoon and people here literally have to pray for a dry spell, which is why I keep trying to search for places that remain unaffected by monsoon.
Here are few routes that would be perfect, in case you're planning to hit the roads this monsoon.
1. Delhi to Bikaner
Total Distance: 545 km
Total Duration: 8 – 8.5 hrs
Routes:
1. Delhi – Bahadurgarh – Rohtak – Bhiwani – Chirawa – Jhunjhunu – Mandawa – Fatehpur – Ratangarh - Bikaner (NH709)
2. Delhi – Rewari – Shahajahanpur – Behror – Kotputli – Reengus - Sikar-Laxmangarh – Fatehpur – Ratangarh - Bikaner (NH709)
3. Delhi – Gurgaon – Rewari – Narnaul – Chirawa – Mandawa – Fatehpur – Ratangarh - Bikaner (via NH8 & NH11)
Preferable Route:
The route to consider is 3 if you want to save on travel time.
The Trip:
Delhi being the major city in Northern India, its connectivity to other northern states and cities is impressive, as is the condition of the roads connecting all the places.
If you are in Delhi, you can easily plan a trip to Bikaner. The drive that takes you across the highways of Gurgaon and Rewari remains uneventful as you trip through well-developed towns, with factories and high-rises on either side of the highway and intermittent glimpses of green fields.
As you carry on from Rewari and cross Kori, a small town in Haryana, the scenes change drastically – you get to see spectacular rectangular patches of farmland displaying different hues of green and yellow.
On the way you have to stop and eat some hot paranthas with a dollop of home-made butter on top in some of the roadside Dhabas, served with cold malai lassi.
Pro-tip – You should opt for Dhabas that are not on the map. While driving, keep your eyes open and spot places where most trucks stop (the drivers usually halt at places where they serve the most sumptuous and delectable meal – they don't settle for anything less!)
The next part of the drive is the highlight as you pass through the file of fields and reach Narnaul, a historic town in Mahendergarh district of Haryana, which finds mention in the epic Mahabharata and believed to be the birthplace of Birbal, one of the Navratnas (ministers) in Mughal Emperor Akbar's court.
The next stop will take you to Mandawa, a quaint town popularly known as the "Open Art gallery" and a favourite among a lot of foreign tourists who stay for months far away from the city spotlight. As you drive across town, sight of murals and frescos on old dilapidated havelis welcome you and so can a random neatly accessorised camel who might just stand still in front of your vehicle and refuse to budge. Do try to stop at any local tea stall and take a sip of their adrak wali chai and malai-wali chai.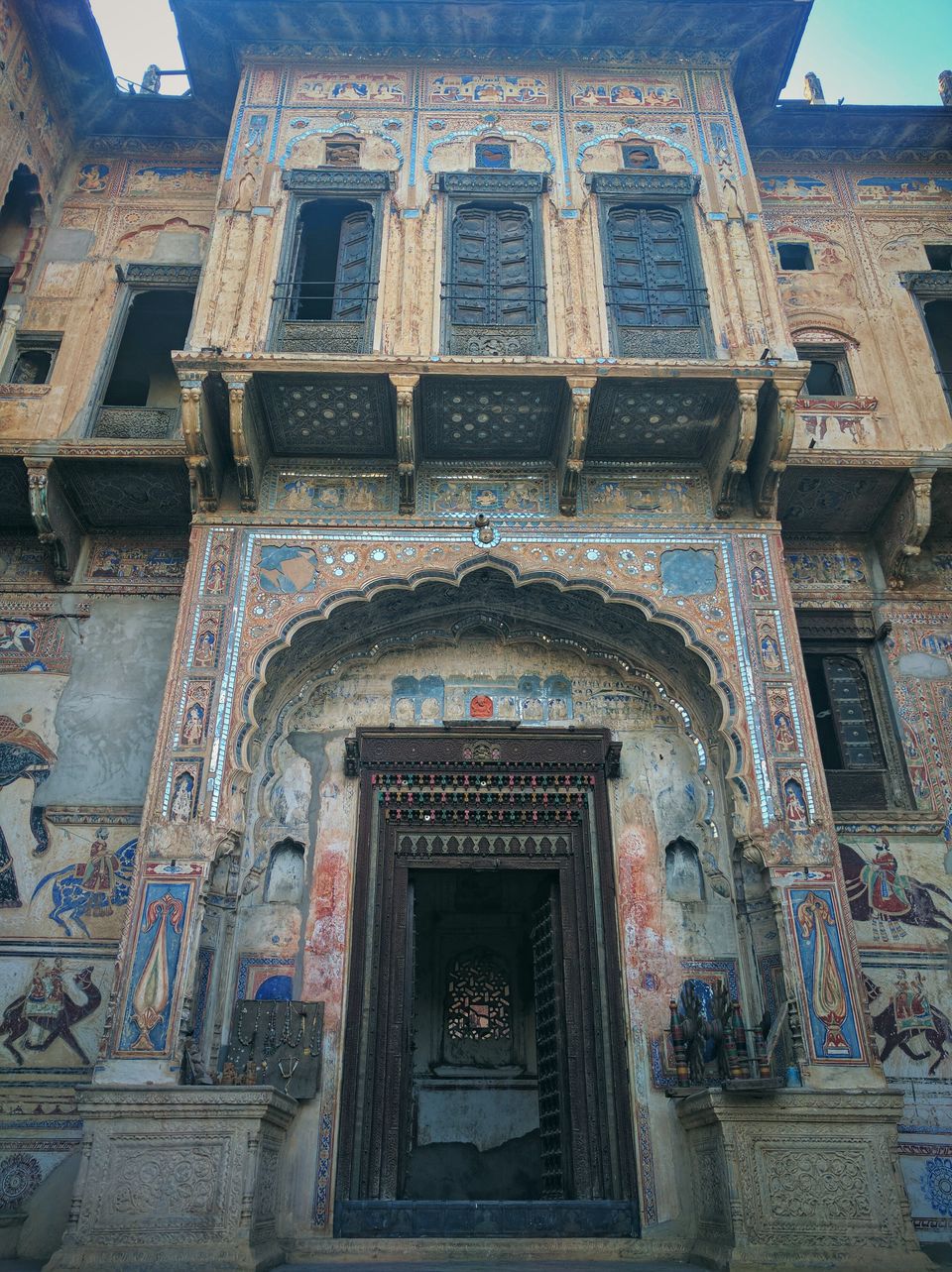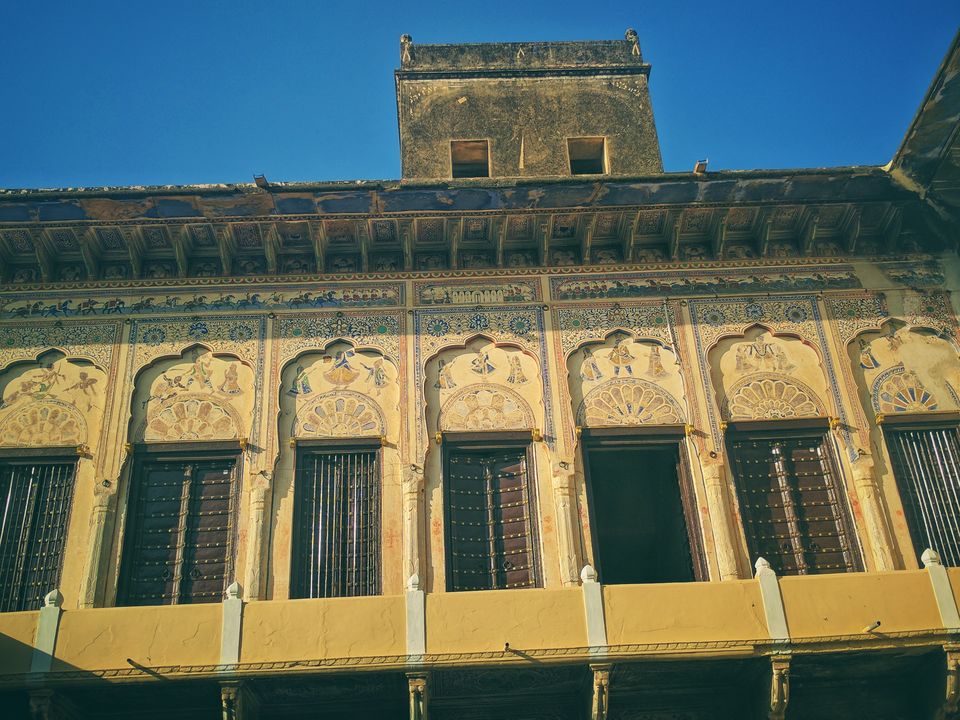 Not too far from Mandawa is Fatehpur, another Shekhawati town in the Sikar district with a chain of havelis with elaborate murals. The road leading from Mandawa to Fatehpur takes longer to travel than the actual distance because of the absence of a proper road.
Next comes the town known for its handicraft – Ratangarh. A slight detour can take you to Ratangarh Fort.
Finally, as you approach Bikaner, you are surrounded by nothing except the wide expanse of the Thar. After passing camel safari camps that offer desert activities, you reach Bikaner through the main entrance at the market place – Kote Gate that also that gives a glimpse of an old city, known for Rampuria Haveli, which is an eclectic mix of Mughal, Rajput and British style of architecture!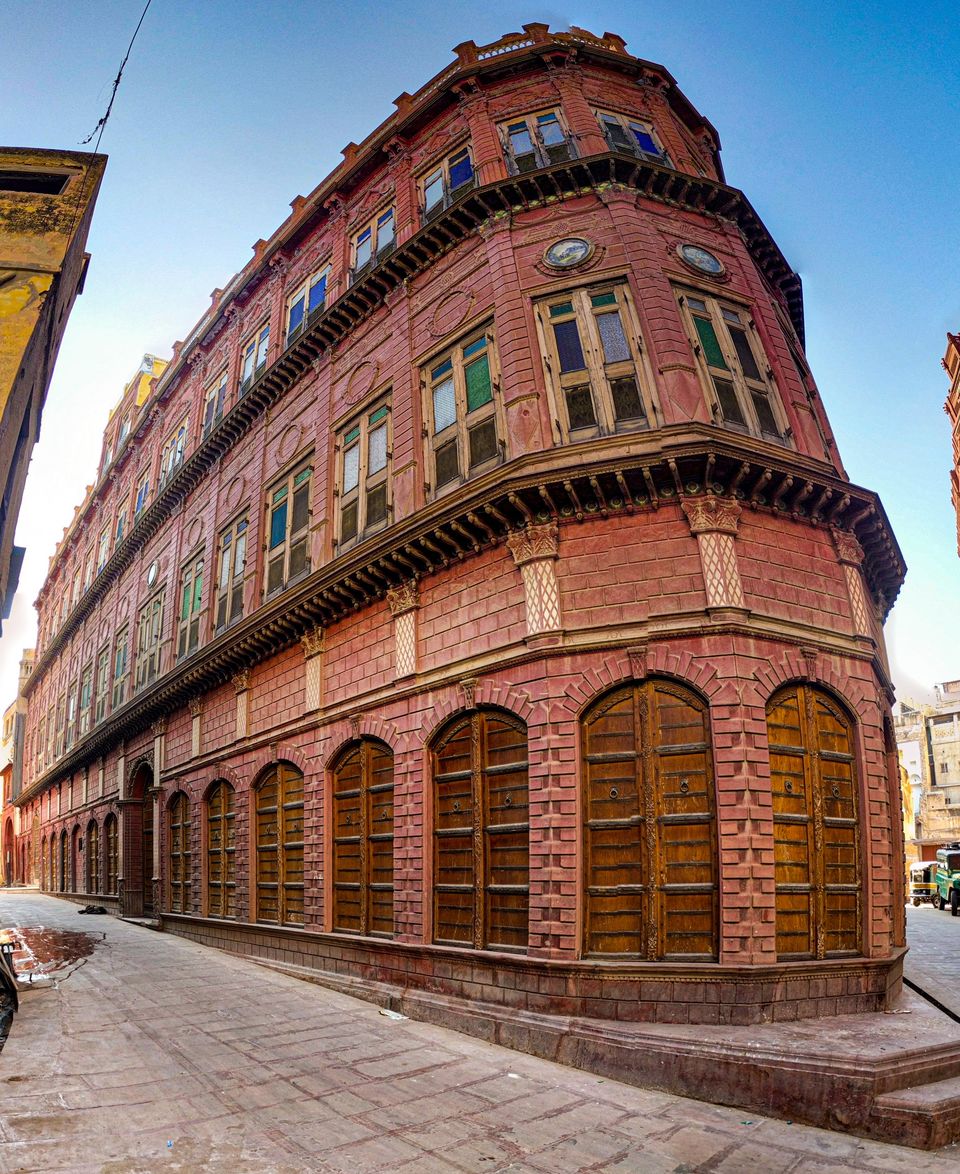 2. Delhi to Jaipur
Total Distance: 277 km
Total Duration: 5 hrs (non-stop)
Routes:
1. Delhi – Rewari – Kotputli – Manoharpur – Jaipur
2. Delhi – Faridabad – Mathura – Bharatpur – Mahwa – Dausa
Preferable Route:
Route 1 because time taken by Route 2 is longer by 2 hrs.
The Trip:
Two historic cities connected by Delhi-Ajmer Expressway. Before starting the trip from Delhi, you can indulge in activities mentioned above. Once outside Delhi, as you navigate straight on the Delhi-Gurgaon Expressway, the sight of buildings, cars and offices don't seem to leave you until you reach Kotputli, where, if you take an off the road detour and experience some awe-inspiring architecture at Alwar.
Ahead of Alwar lies Sariska Tiger Reserve and then comes Bhangarh, known as one of the most haunted places in India. All the places are beside Delhi-Jaipur Expressway, just a matter of few kilometres to explore on the way to Jaipur.
Back on the road, you continue on the hilly road when you finally drive past Nahargarh National Park, ahead lies the majestic Amer Fort of Jaipur. Why not stop and take a look inside? And if you are interested you can take the winding roads leading to Nahargarh Fort which is located ahead of Amer Fort.
Once you reach Jaipur, don't miss out on the authentic rural culture experience of mud houses and Rajasthani delicacies, offered at the Chokhi Dhani Village.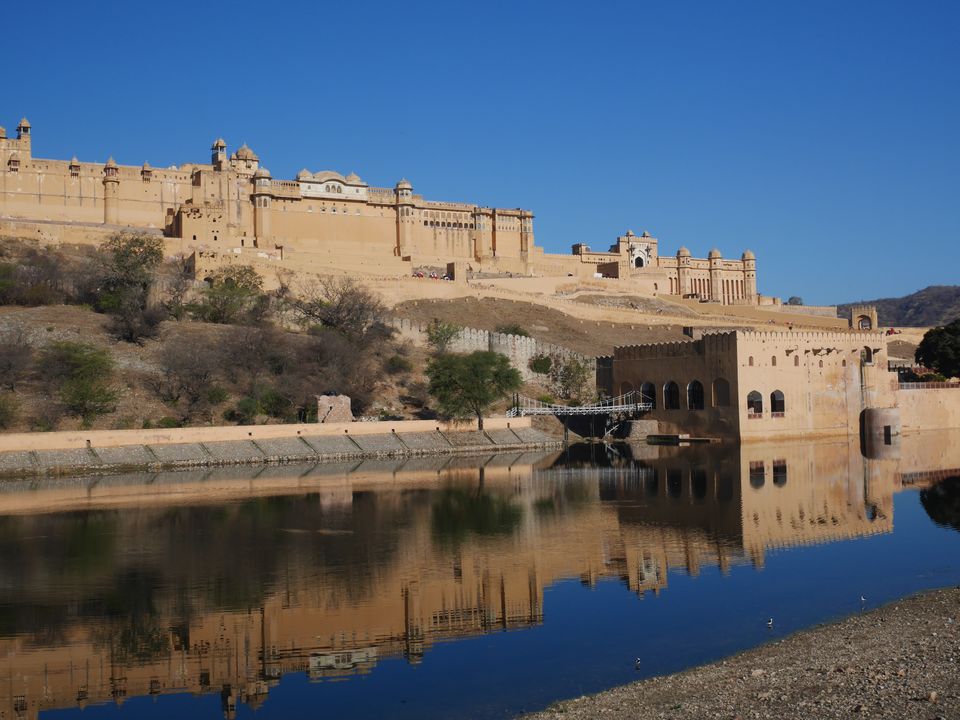 3. Delhi to Khajuraho
Total Distance: 630 – 660 km
Total Duration: 10.5 – 11 hrs (non-stop)
13 hrs (with stops)
Routes:
1. Delhi - Mathura - Agra – Dholpur - Morena - Gwalior - Tekanpur - Dabra - Jhansi - Barwa Sagar - Nowgong - Chhatarpur – Khajuraho
2. Delhi - Mathura - Agra – Fatehabad - Auraiya - Kuthond - Poonchh - Rewan - Jhansi - Barwa Sagar - Nowgong - Chhatarpur – Khajuraho
Preferable Route:
Route 1 because of road conditions.
The Trip:
Starting from Delhi, where you can get your fill of Karim's kebabs and mutton burrah, a quick stop at Qutub Minar before the drive, the journey offers to be one-of-a-kind drive through two states crossing significant places on the way! With excellent condition of roads on Yamuna Expressway, the drive from Delhi to Mathura which is around 173 km can be covered in 3 hrs.
The sacred city in Uttar Pradesh - Mathura, where Lord Krishna is believed to be born, cannot be crossed without dropping by at Sri Krishna Janmabhoomi Temple Complex and Dwarkadhish Temple and even stand in queue to taste a scoop of "prasad".
The next stop is where one of the new seven wonders of the world is located, poetically called "A Teardrop on the Cheek of Time" by Noble Laureate Rabindranath Tagore. Worth a stopover to visit this tomb as it reflects light differently at different times of the day so anytime is a good time to visit.
If time permits you can drive across town to take a brief tour of Agra Fort and take a quick bite at Mama Bedhai Kachori Bhandar where you get hot kachoris, malai sweets and mouth-watering snacks.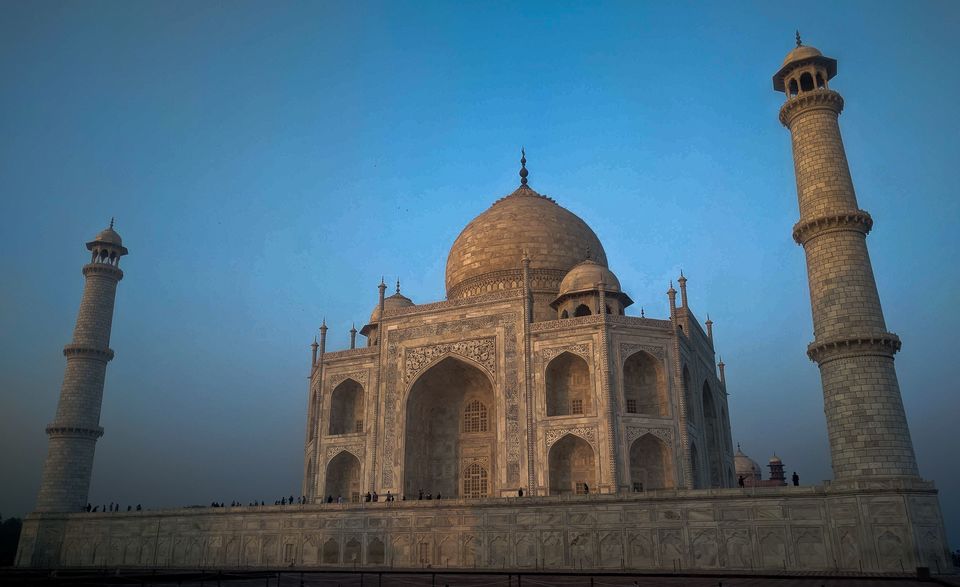 Crossing Morena, you reach the city of Gwalior, surrounded by lofty hills and famous for its fort, which is worth a visit. In fact, inside the fort, you can go see their artifacts collection excavated recently.
Beyond Dholpur, you get to the famous Chambel (renowned Chambel ke Dakus!) and cross the Chambel Bridge over Chambel river, which marks the border between Rajasthan and Madhya Pradesh. Don't look for big restaurants, instead allow yourself a little adventure and try local food vendors on the highway!
Moving past Tekanpur and Dabra, you reach the historic city of Jhansi, synonymous with the bravery of Rani Laxmibai, who fought valiantly against the British for Indian Independence. So, it is only fair to make a quick stop at palaces and forts that have witnessed the creation of Indian history.
En route Chhatarpur, just before you reach Khajuraho, off the highway, you do come across several waterfalls and dams where you can indulge in a quick dip. Once you enter Chhatarpur, on the way to Khajuraho, you run into, yet another dam called Benisagar that gives the feel of rural life.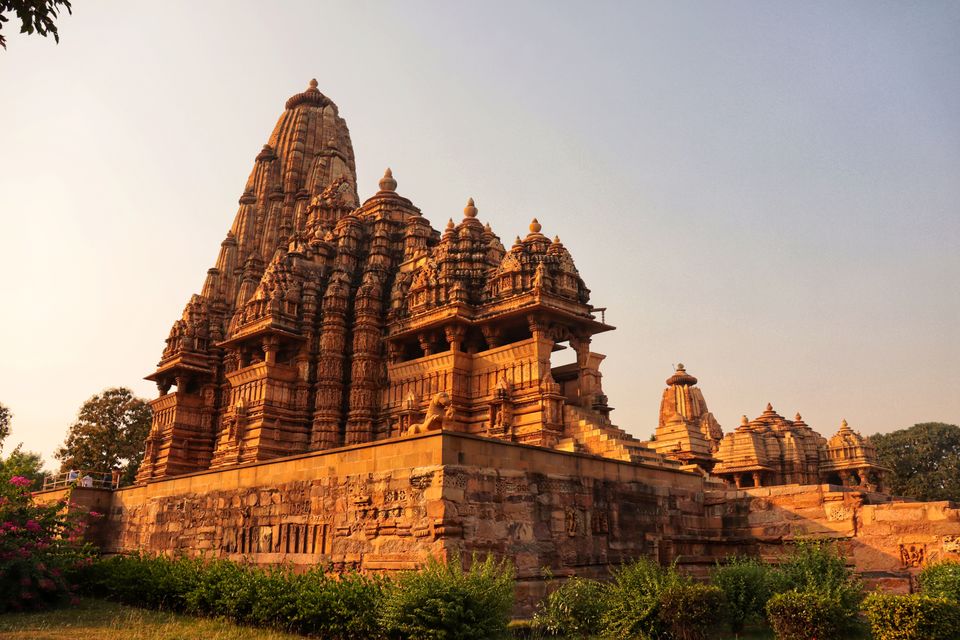 4. Kolkata to Shantiniketan
Total Distance: 163 km
Total Duration: 3.5 – 4 hrs (non-stop)
Routes:
1. Kolkata – Burdwan – Bolpur
2. Kolkata – Bhatpara - Bolpur
Preferable Route:
Route 1 because of the condition of road and time taken is comparatively lesser.
The Trip:
The moment you leave the confines of Kolkata, it's just all green around you. Driving on the Delhi-Kolkata Highway, once you cross Deule, and move closer to Burdwan, you will find the mighty Damodar river on your left.
Taking a diversion will bring you to the dilapidated Nawab Bari located amidst trees and shrubs growly wildly around the area. And how can you miss Burdwan Raj Bari, that has years of West Bengal's history attached to it.
Driving forward, on the Sekampur – Sahapur Road you come to the point from where the Tropic of Cancer passes. Rivers and farmland go hand in hand in West Bengal, so don't be surprised if you find yourself crossing several bridges over meandering rivers and streams, with files of paddy fields.
Eventually you reach Bolpur and a little ahead of it is Shantiniketan - where art, culture and wildlife await you.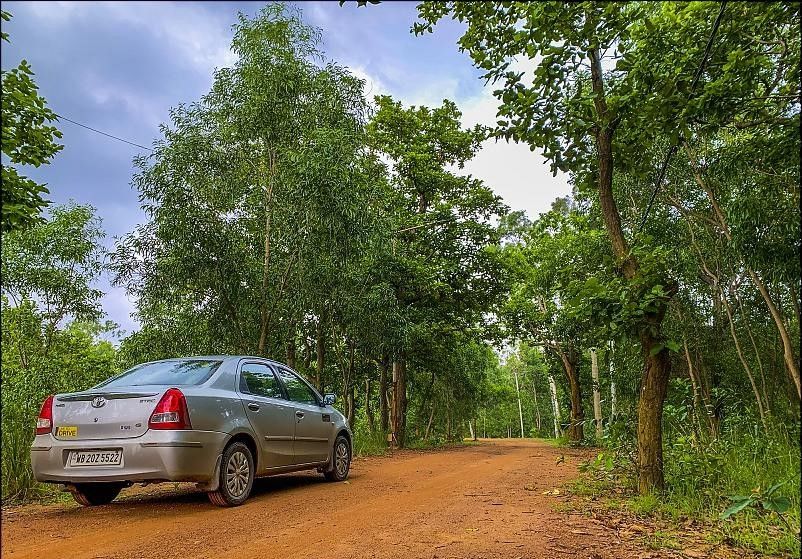 5. Kolkata to Raichak
Total Distance: 54 km
Total Duration: 2 hrs 15 mins – 2.5 hrs (non-stop)
Route:
1. Kolkata – Bhasa – Bishnupur – Kriparampur – Sarisha – Raichak
2. Kolkata – Rajpur Sonarpur – Baruipur – Andharmanik – Bishnupur – Kriparampur – Sarisha - Raichak
Preferable Route:
Route 1 because of the condition of road and time taken is less.
The Trip:
Despite being a short drive from Kolkata, this is one place that is easily accessible to anyone looking for a short, relaxing, much-needed break. As you leave the urbanism of Kolkata, and step into the outskirts, nothing much changes except for the scene where humongous malls are replaced by tiny local shops that store everything under the sun.
As you try to cautiously guide your car through heavy traffic, local buses and agile autos, you come across a spiritual Jesuit retreat called Dhyan Ashram after Chak Rajumolla, on the left side of the road, that is spread over a sprawling 13 acres of greenery. Although it's a retreat and have designated programmes, they might offer a short tour of their facilities.
A little ahead of Dhyan Ashram lies Naminath Digambar Jain temple of incredible architecture as is associated with any Jain temple. This is located in a place called Bhasa which also has another spectacular temple where you are offered tasty vegetarian meal – Akshardham Mandir.
Beyond Bhasa comes Sarisha, known for Ramkrishna Mission Ashram, that reconstructed the village of Sarisha by providing education to the villagers. After which you finally reach Raichak or Roychak, which falls in the South 24 Parganas district of West Bengal, which sits on the Ganges Delta!!
Although the entire route passes through narrow roads with intermittent vistas of green grounds, it also offers a glimpse into the village life with village belles carrying wood for fire, mud-huts with "alpona" work (a type of South Asian folk art style) or different drawings and farmland being attended by the farmers.
On the way, you will find numerous temples, and lovely roadside stalls selling local snacks and meals.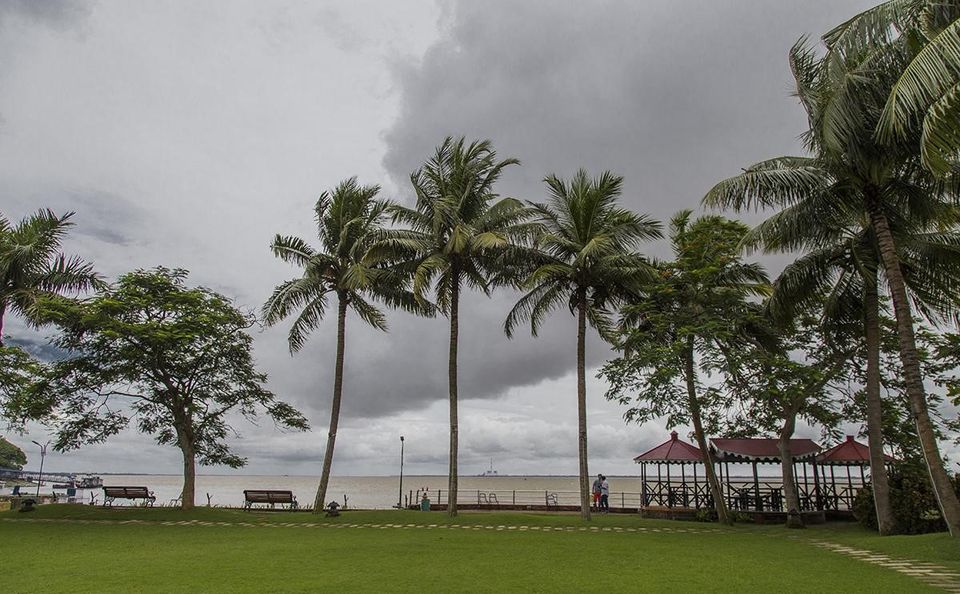 6. Srinagar to Leh
Total Distance: 418 kms
Total Duration: 10 hrs 10 mins – 10 hrs 20 mins (non-stop)
Route:
1. Srinagar – Ganderbal – Sonamarg/ Sonmarg – Baltal – Dras – Mulbekh – Lamayuru – Khalsi – Alchi – Nimmoo – Leh
The Trip:
Quite a long one from Srinagar to Leh but definitely one of the best drives in India. Located at an elevation of 1,730 m above sea level and situated on either side of Jhelum River. After soaking in the glistening sun on the Dal Lake, taking a whiff of the Persian lilacs at Shalimar Bagh, touring the altitudinal architecture of Pari Mahal, Hari Parbat Fort, Badshah Tomb, exploring the green pastures of Yusmarg and getting familiar with the wildlife in Dachigam National Park, you head towards Leh via NH1.
80 kms northeast of Srinagar lies a hill station in the Ganderbal district of Jammu and Kashmir called Sonamarg. Known for being the gateway to Silk Route that connected Kashmir to China, this place is popular among tourists because alpine meadows and some of the valleys tallest peaks because of which it attracts hikers. You can stop here for a quick detour to Thajiwas Glacier which is quite a bit off-road and also visit Fish Point Sonmarg which is beyond the Sonmarg Check Post.
As you follow the meandering Sind River, the road takes you to Baltal Valley in Sonmarg, from where you get an arresting view of the Zoji La Lass and the mountains surrounding it. Since this valley is famous for being the base camp for Amarnath Pilgrims and the Shri Amarnath Cave Temple isn't too far, off-road, you can even pay a visit there. You might also get vistas of the snow-clad Sangam Top and Mt. Machoi but you should miss taking some striking selfies or pictures on the banks of Sind River that offers glorious backdrop!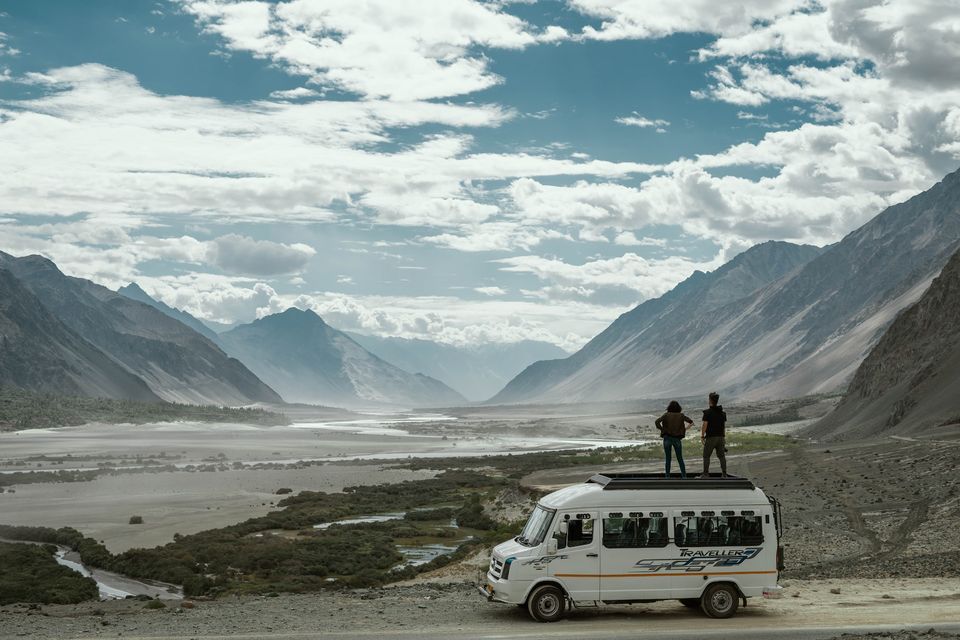 Moving 63 kms ahead of Sonmarg, you reach Dras (or officially spelt as Drass) which is often called "The Gateway to Ladakh". A must-visit stop to stand and take in the ambience of the hamlet that is the coldest inhabited place in India and the second coldest inhabited place in the world after Russia, where temperature drops as low as -45 degrees (in 1995 it fell to -60 degrees!!). Also, you shouldn't miss the Dras War Memorial that was established in memory of approximately 1200 soldiers who lost lives from both sides in the Kargil War. Surrounding by the snow-capped mountains a quick stop at Draupadi Kund, where it is believed Draupadi, wife of the five Pandava brothers bathed her last before ascending to heaven, is worth a visit, even if it means taking a wide detour.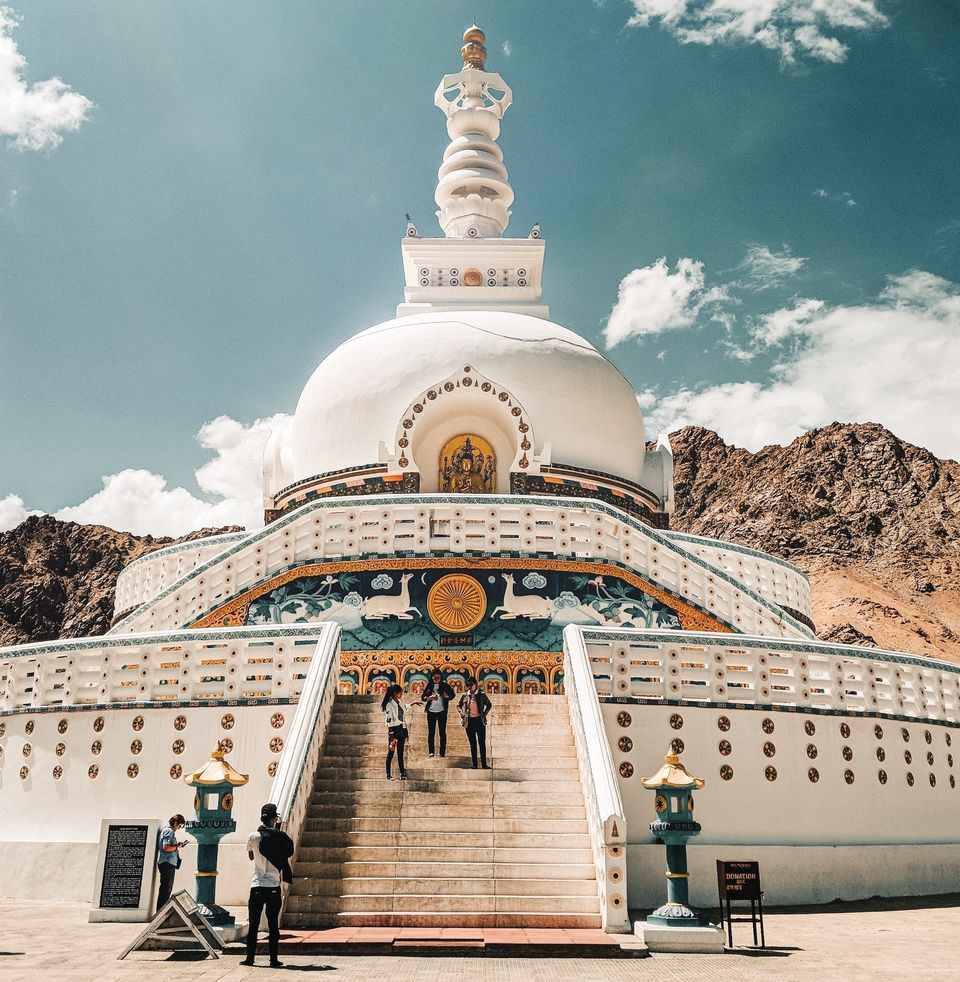 The rugged topography, visuals of snow-capped mountains, random streams and waterfalls – the scene, as you drive towards Mulbekh does not change much. If you keep a close watch, you will find a hot spring just before you reach Mulbekh. As you enter Mulbhek, prayer wheels, nunneries, monasteries and stupas. In case you love learning about the various cultures illustrated through art, you should take some time out to pay a visit to all the places of spiritual awakening and also indulge in some local cuisine.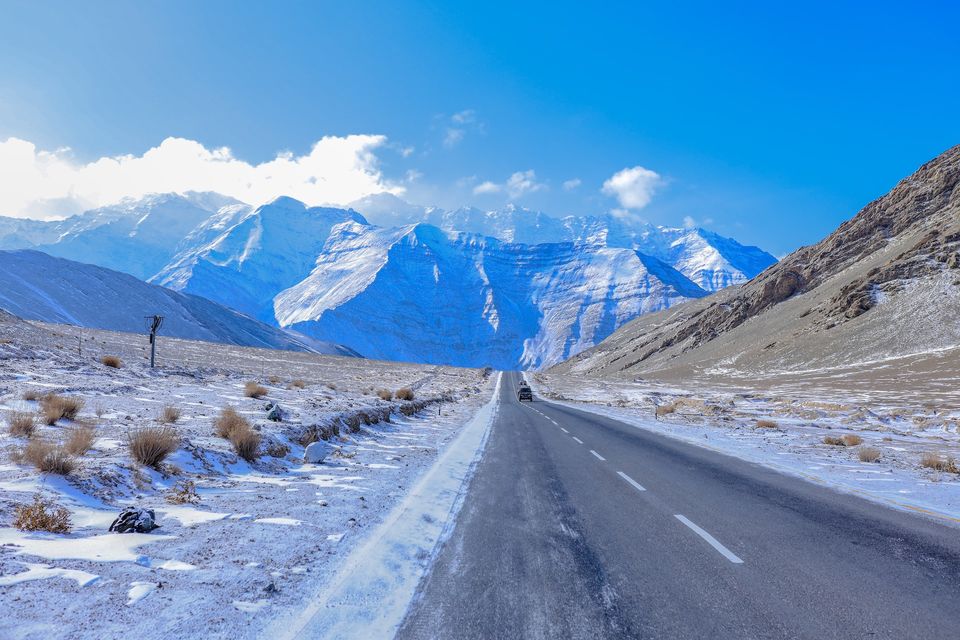 It would be remiss to not mention the moon-shaped landscape called Lamayuru beyond which the Srinagar-Ladakh Road sweetly meets the great Indus River near a hairpin loop. The Indus River that originates in the Bokhar Chu Glacier, near Mount Kailash in Tibet, flows right beside the Srinagar-Leh Highway, through all the loops and road turns, never allowing a dull moment during the long drive, till it Zanskar River at Nimmo, close to the location of the Magnetic Hill. After which the Indus distances itself only to reconnect near Indus Viewpoint at Leh. The closer you get to Leh, the more you realize what modernization can lead to. A remote place becomes easily accessible offering modern amenities to attract loads of travellers who desire a little 'peace' and some 'calm'.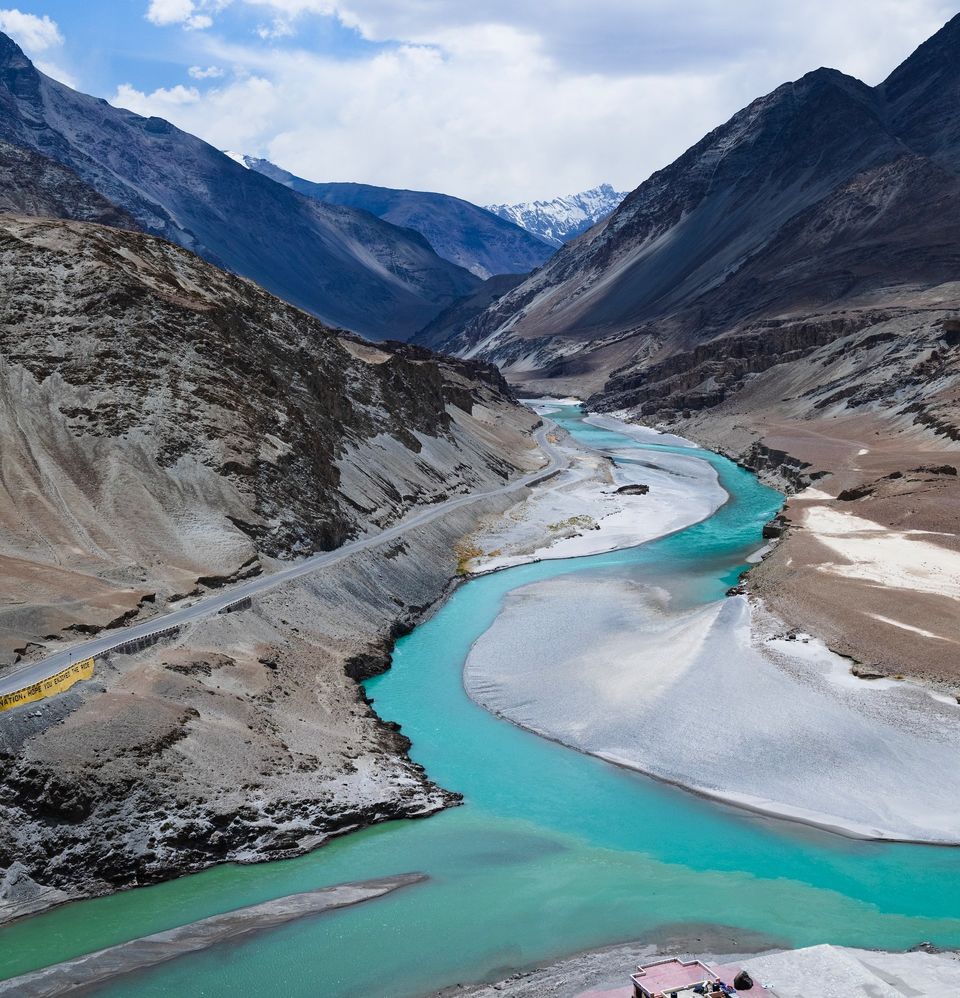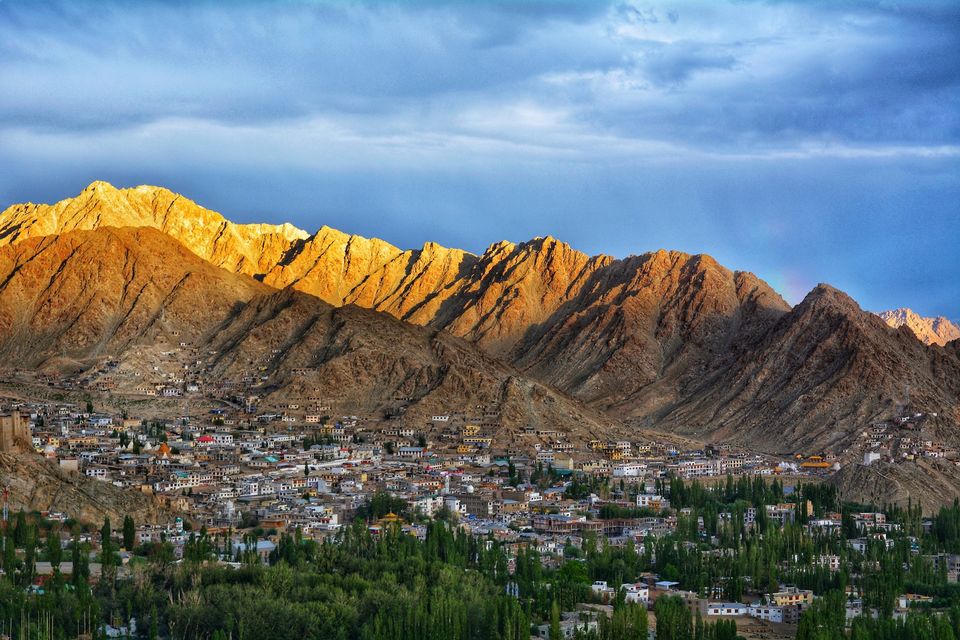 Road trips are surely a great way to experience the local life on the way, rather than just enjoying at the final destination. We come across various cultures, local food and hidden trails that are often skipped otherwise.
So, are you ready to take to the open roads and be amazed by what it has to offer?
Think we missed out on something? Tell us about it in the comments below. Or write about it here on Tripoto and earn Tripoto Credits!